Updates
Free Fire Halloweek Guide – All the Details About the Halloween 2020 Celebration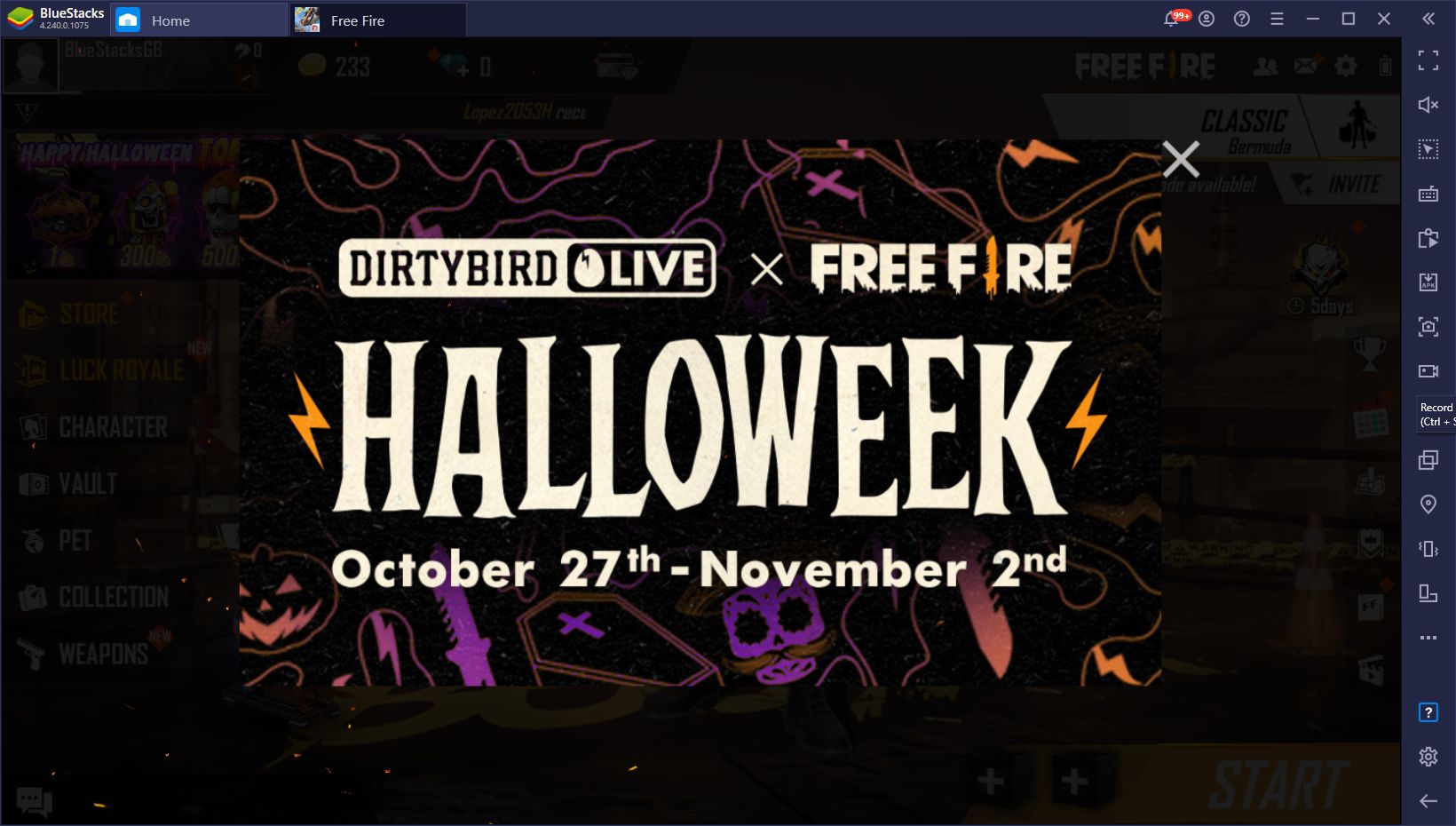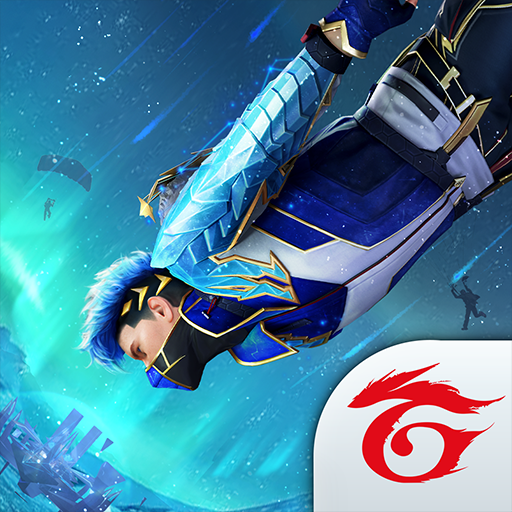 The "Halloweek" event in Garena Free Fire is officially underway. This year's Halloween celebrations bring tons of awesome prizes, as well as different challenges that the players must complete in order to obtain them. Skins, vouchers, special bonuses, and other awesome rewards await those who participate in the event.
In this guide, we'll be exploring in detail everything that you can find in the Free Fire 2020 Halloween event.
Cumulative Login Events
The first category in Free Fire's Halloweek is simply the login events. By logging into the game on different days during the event, you'll receive special prizes for free. These events include the following:
Upgrade UMP: Login for 7 days from 10/25 to 11/03 to receive a special UMP skin. Afterward, from 10/31 to 11/03, you will receive special tokens as aftermath drops that you can use to upgrade the skin, improving its stats and appearance.
Accumulative Login: By logging into the game on several consecutive days during the event, you will receive awesome prizes, including the aforementioned UMP skin.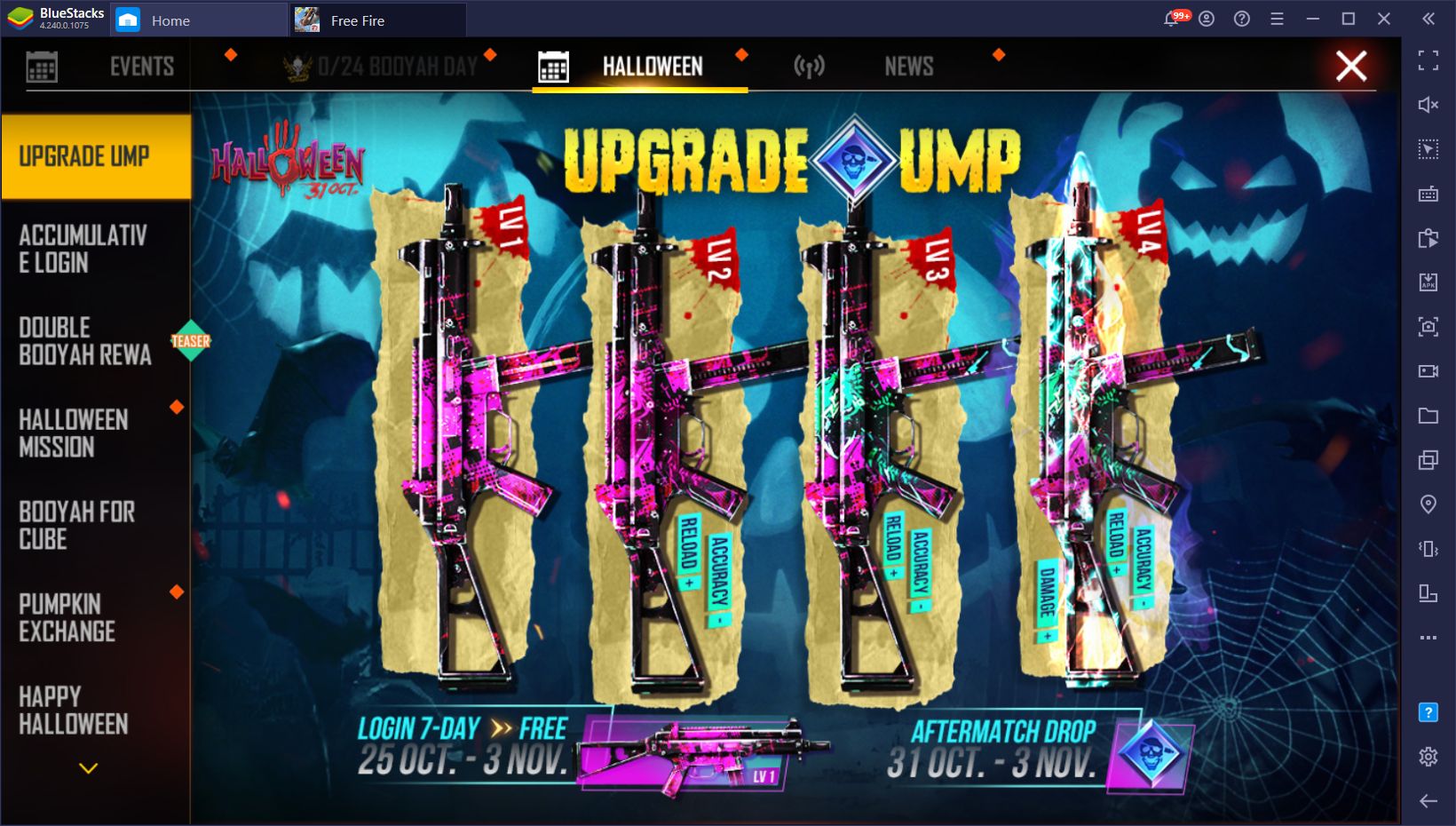 Top-Up Events
This category of the Halloween celebration simply consists of purchasing diamonds using real money. Once you reach certain milestones, you will automatically receive additional prizes based on your purchases.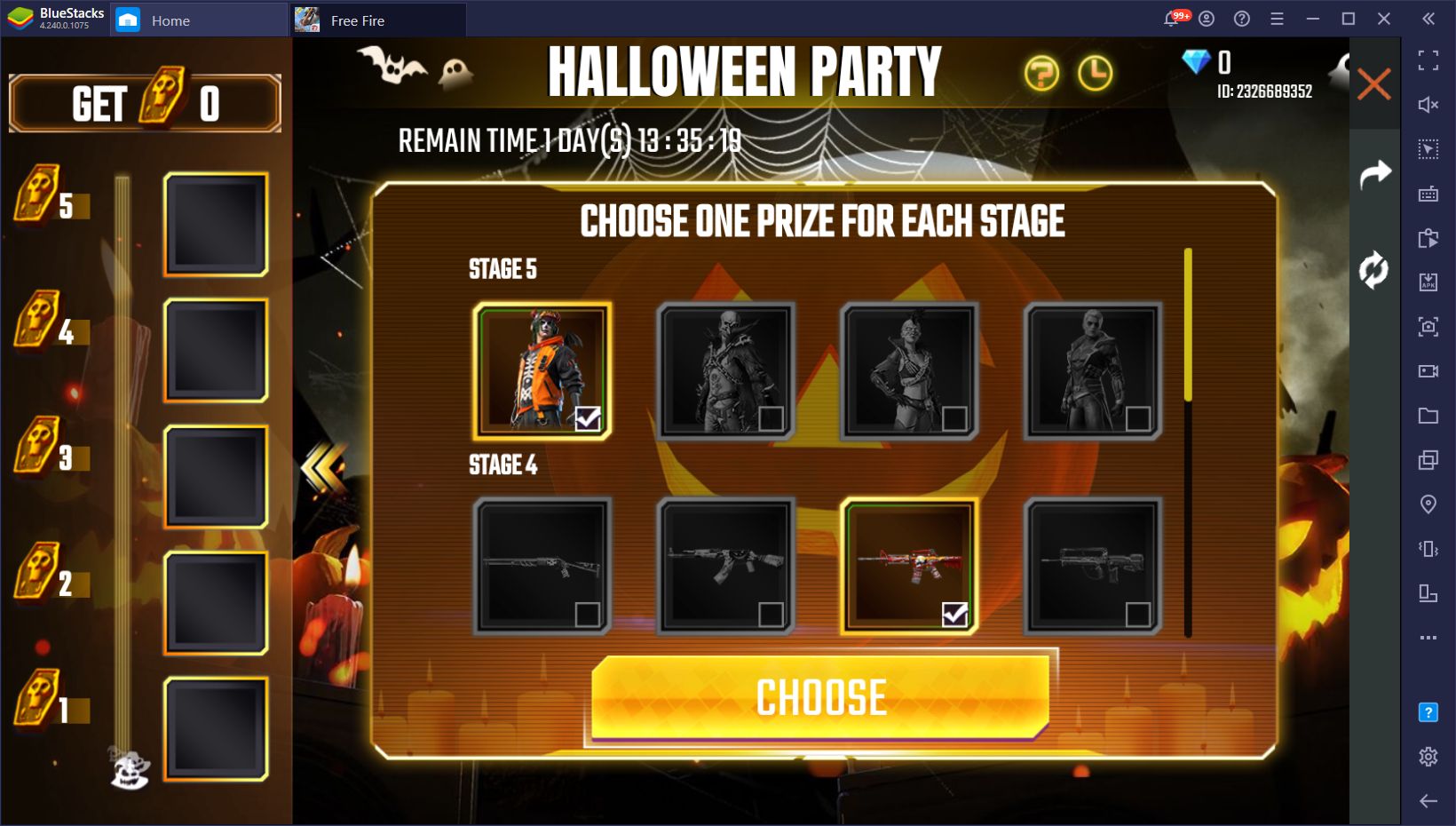 The top-up events include:
Rockie Topup: Recharge any amount of diamonds to receive the Rockie pet.
Happy Halloween: Recharge up to 500 diamonds during the event to receive a Pumpkin's Keep chest, as well as special skins for your backpack and helmet.
Halloween Party: Though not technically a top-up event, this part allows you to participate in special rolls that have a chance of giving you among other things, Halloween Emblems. By gathering 5 of these emblems, you will receive 5 different prizes that you can choose beforehand.
Challenges and Special Currencies
Last but not least are the challenges in the Halloweek event. These are more involved and require completing certain tasks to win rewards. They include the following:
Free Cube: From 10/26 to 10/31, get up to 10 Booyahs to receive 75 Magic Cube Fragments. Furthermore, on the last day of the event, you have a chance to get an aftermatch drop of 100 Magic Cube Fragments.
Double Booyah Reward: Throughout the Halloween event, all Booyahs will grant players double rewards. Additionally, by scoring 10 Booyahs, you can get a one-time reward of 40 Cube Fragments.
Halloween Mission: Finish matches to receive special Trick or Treat currency. This part of the event grants you up to 35 Trick or Treats for playing 5 matches.
Booyah for Cube: Another Booyah challenge that grants prizes. This one gives a total of 35 Magic Cube Fragments for winning 10 matches.
Pumpkin Exchange: Trade in your Trick or Treat currency for exclusive prizes including permanent skins, and Universal Fragments.
Halloween Challenge: Defeat enemies during the Halloween Event to receive Trick or Treat currency.
Ghost Token Exchange: From 10/31 to 11/05, you'll be able to score another type of special currency, Ghost Tokens, which can then be exchanged for special skins and other prizes.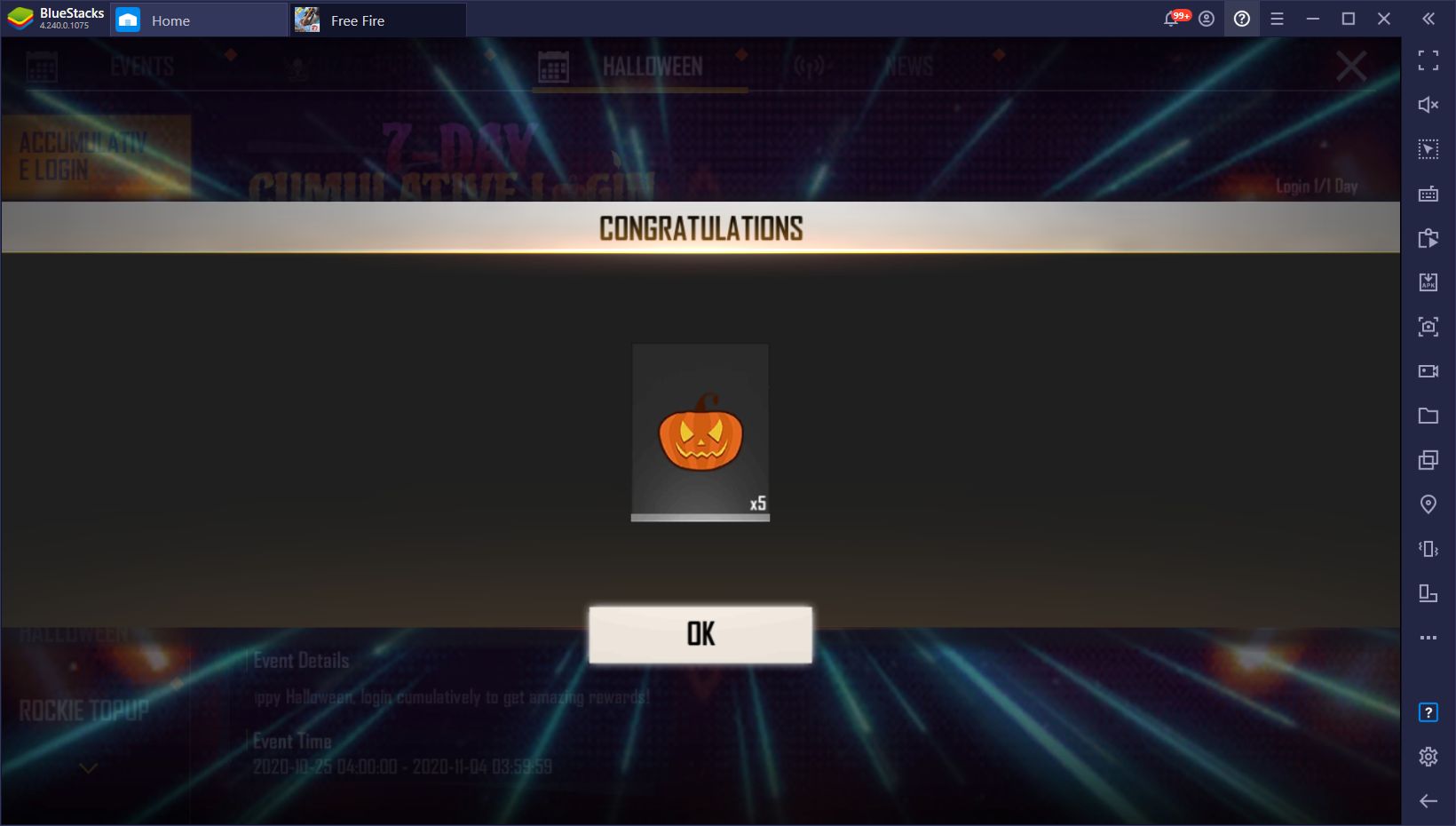 The Halloweek event in Free Fire is jam-packed with all sorts of challenges, as well as awesome prizes for those who participate. We've listed everything that you can get on this occasion. All that's left is for you to get out there and start winning!