Updates
Free Fire OB34 Update Features Rank System Optimizations, Character Adjustments, New M24 Sniper Rifle and More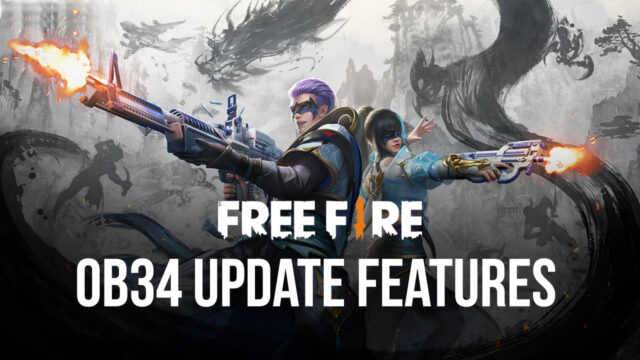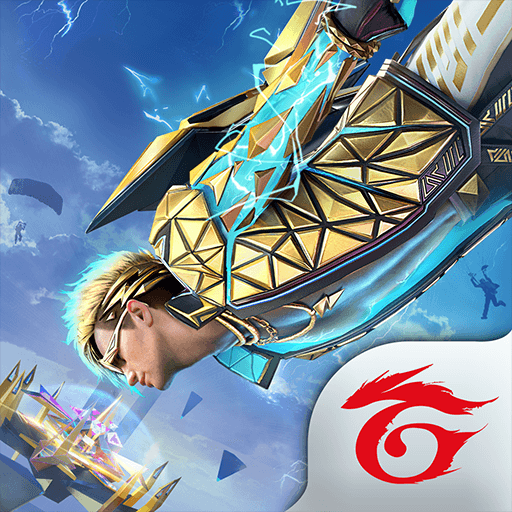 In what was one of the biggest patches of the year, Garena has shipped a host of changes in Free Fire with the OB34 update. The update sees optimizations to the rank system, adjustments to characters, weapons along with changes in game modes like Battle Royale, Craftland and Clash Squad among other miscellaneous changes.
Rank System Optimizations
The overall rank system updates include an entirely new user interface that introduces an exclusive emblem for the Master rank along with upgrading the rank-up animations and making players' rank information more noticeable in the lobby. Meanwhile, the Battle Royale rank system sees the addition of a variety of Daily challenges while the Heroic rank will now show between 1 to 5 stars to the players as an indication of the progress made.
The rank rewards have also been reworked and upgraded to an extent. First of all, the season rewards and rank-up rewards have been merged along with the addition of time-limited Epic rarity weapon skins for Platinum and Diamond ranks. A couple of exclusives have also been added – exclusive emotes for Heroic and Master ranks in Battle Royale and Clash Squad and exclusive outfits in the Exchange Store.
Character Adjustments and Reworks
Talking about character adjustments, Alok's Drop the Beat, Skyler's Riptide Rhythm, and Misha's Afterburner have been nerfed with cooldowns of the first two converted into a tiered system along with a steady increase in the same. Meanwhile, Misha's Afterburner now has decreased driving speed boost and lesser damage reduction.
Steffie's Painted Refuge, Chrono's Time Turner, and Clu's Tracing Steps have seen a cooldown reduction, in turn providing them a buff. On the other hand, Wukong's Camouflage, Nairi's Ice Iron, Xayne's Xtreme Encounter, and Kenta's Swordsman's Wrath have also received buffs but in varied ways.
Wolfrahh, Dimitri, and D-Bee have been reworked. Limelight now allows Wolfraah to deal increased headshot damage to enemies, Dimitri's Healing Heartbeat will not force players to lose health points if they move during self-recovery and D-Bee sees the movement speed increase from Bullet Beats being optimized to reflect better with different weapons.
Clash Squad and Battle Royale tweaks
Clash Squad has seen some map balancing, with the containers being adjusted on one side of the Nurek Dam in Bermuda. In Kalahari, Foundation has been removed and the spawn points at Santa Catarina have been adjusted to make both sides equidistant from the ship. Alpine also saw the spawn points at Fusion being adjusted to make both sides equidistant from the elevated area.
Players can now upgrade Level 2 Vest to Level 3 through the CS store with just 600 CS Cash. Your Helmet can also be upgraded through the CS Store.
In the Battle Royale mode, Airdrops have received visual enhancements, with players now able to distinguish between looted and unlooted airdrops, airdrops with rare and non-rare items, and the location and proximity of the Airdrops. Rare Loot will also be distinguishable with different tiers being given different glow colors, the highest being upgraded Airdrop weapons and Level III Ultimate Weapons, which will glow in Red.
Other Battle Royale mode adjustments focus more on gameplay.
Increased Med Kits amount by 15%.

Reduced ground-spawn Gloo Walls by 10%.

Ultimate versions of the VSS and Kar98k will no longer be spawned on the ground.

Charge Buster is no longer spawned on the ground and is now available in Airdrops and Airdrop Vending Machines.

Free weapons in Airdrop Vending Machines changed to M14 and MP5.

Extended Revival Point available duration from 600s to 620s

Cost of Hit List missions and UAVs in Vending Machines reduced from 600 to 400. A host of guns have been removed from the vending machines, with others being added, including the new M24 sniper rifle.

Damage taken outside the Safe Zone has been adjusted, with the third and fourth shrink now dealing incremental damage at a reduced rate.
Weapon Adjustments: M24 and other Balancing changes
A new sniper rifle, the M24 has been added to the game. The M24 is a light sniper rifle that has a base damage of 88 and a fire rate of 0.8 with the magazine being able to hold 15 bullets. Several weapons have seen adjustments being made to their stats.
FAMAS: Range -10%

M14: Damage -3%, range -4%

M4A1-Z: Rate of fire -3%

SCAR: Armor penetration +8%

GROZA: Armor penetration -8%

VSS: Rate of fire -10%

UMP: Minimum damage -15%

Kar98K: Rate of fire -10%

Kar98K-I: Gun switch time 0.4 → 0.6

Treatment Sniper: Overheat cooling speed +8%, magazine +50%

AC80: Rate of fire -10%

M79: Damage -15%, explosion range -10%
Craftland updates
Craftland map-editing and mode-editing features are now available with this update.

Creators can now select between Origin Land and Isle of Champs, a new map scenery, as the choice of scenery when loading the map scenery prior to editing.

A Zombie generator is now available, with creators able to add a zombie spawn area. Creators can then customize the number of zombies per wave, wave interval, total number of waves, types of zombies, and their properties.

Towers have been added as a new interactive item. However, towers once placed cannot be moved.

The update has enhanced and improved the procedure of uploading and sharing map designs for creators.

Free map slots have been increased from 1 to 5.

The Beta version of FF Craftmate, a new tool for creators, has been added in this update, with upto 70+ blocks available to be combined and filled during the initial stage. A Debug tool for the FF Craftmate beta version has also been added.
Optimizations and other Adjustments
The latest update has improved the experience of using the pin function. The pinned locations will now be shown on the minimap, will stay for longer on it if a teammate taps "OK" while players will be able to identify teammates and pinned items in a better manner.

Visual alerts for Gunshots coming in your direction have also been improved.

Players that have been eliminated by others by way of cheats will not have their rank points deducted if they lose the match in Clash Squad or have a negative score in Battle Royale.

The Download Center has been optimized to serve players better.

Enhanced the ease-of-use of the report system interface.

Upgraded the claim feature of Guild Individual Rewards.

Upgraded the friend request list.

Upgraded the notification for when a team is full.

Replay feature now supports Bomb Squad Mode and Lone Wolf Mode.

Location of the "settings" button can now be customized on the HUD.

Honor System now supports Bomb Squad Ranked and Lone Wolf Ranked.

Automatic "Thank you" to players who help you up.

Automatic "Thank you" to players who fulfill your buy request in CS Store.

Automatic "Thank you" to players who had pinned an item that you picked up.

Honor Score deductions will differ according to ranks.

Receive extra CS-Ranked protection points if a teammate force quits.

Upgraded the in-match thumbs-up design.