Updates
Free Fire Season 37 Elite Pass: Duration, Rewards, How to Buy, And More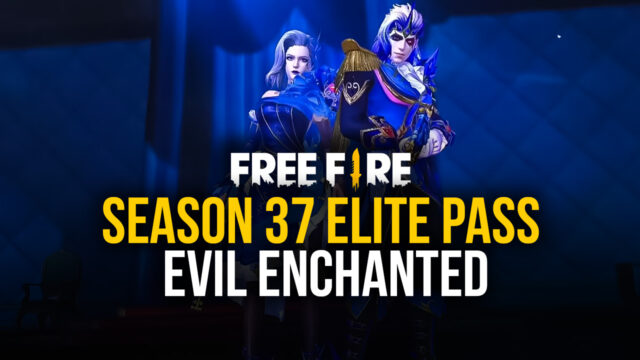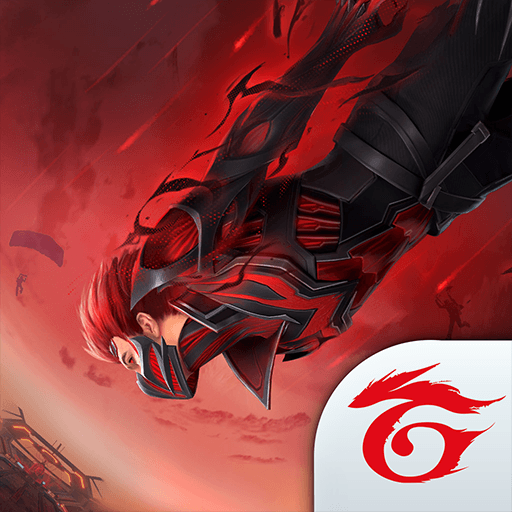 The new season of Garena Free Fire Elite Pass is live now and will be available in the game till the end of June until the next season arrives. The Elite Pass has been a prosperous affair for Free Fire as it has garnered a decent amount of player engagement and is one of the reasons behind the popularity of this compact-sized Battle Royale game among fans.
The Free Fire Season 37 Elite Pass is officially named 'Evil Enchanted.' It features a bunch of exciting rewards like weapon skins, item skins, vehicle skins, eye-grabbing outfits, character sets, and much other stuff like in-game cards and crates. Players can unlock these rare and unique rewards after earning sufficient badges to rank up the Elite Pass tiers.
However, players need to make sure they have purchased the Elite Pass before unlocking premium rewards. Here are all the details about Free Fire's Season 37 Elite Pass before players start grinding for the badges.
Free Fire Season 37 Elite Pass Duration
Free Fire Season 37 Elite Pass has already been made available in the game and will end on June 30, 2021. Players can redeem a bunch of free rewards by earning badges; however, if you want to get the premium ones, you can buy the Elite Pass costing 499 Diamonds and Elite Bundle, which costs 999 Diamonds. Here's a look at the difference in features of Elite Pass and Elite Bundle.
Elite Pass
Unlock elite challenges and get more badges.

The daily gold limit increased by 100.

Nickname shown as a glorious red in kill
Elite Bundle
Includes all Elite Pass privileges, plus 500 additional badges!

Instantly claim 12 Elite Pass rewards:

Grand Totem (30 days),

Princess Afterdark Bundle

Weapon Royale Voucher (Permanent)

Evil Enchanted – Plasma

Bounty Token Play Card (24 hours validity)

Monster Truck- Evil Enchanted

Five Summon Airdrop

Princess Afterdark themed in-game item

Evil Enchanted Hoodie

Resupply Map Play Card (24 hours validity)

500 Gold.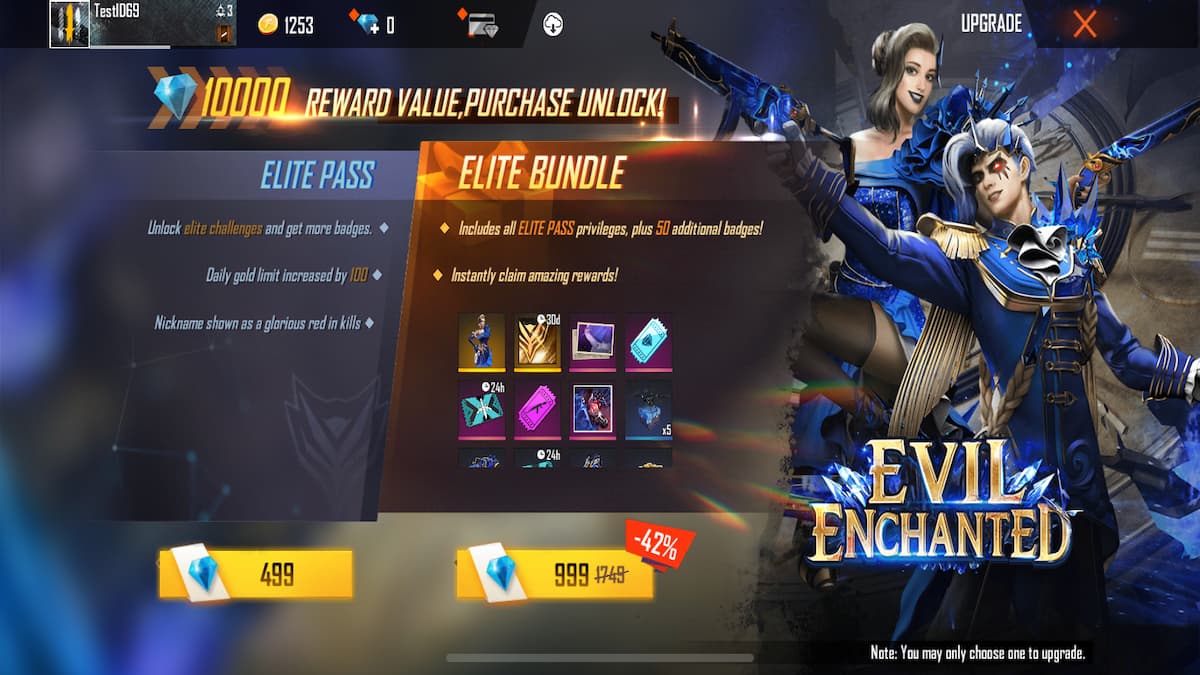 How to buy Free Fire Season 37 Elite Pass
Free Fire's in-game store is the only place where players can buy Free Fire Season 37 Elite Pass or Elite Bundle. To make a successful purchase, players should follow the steps given below:
After opening the Free Fire game, click on the 'Store' icon on the left side of the device screen.

Swipe through the banners to locate the Evil Enchanted Elite Pass and tap on it to open the Elite Pass section. If you don't find the banner there, click on the Fire Pass icon on the home screen.

Hit the Upgrade button and choose one option from Elite Pass and Elite Bundle.

In the final step, players can confirm the purchase after choosing their desired option from the Elite Pass and the Elite Bundle.
Free Fire Season 37 Elite Pass Rewards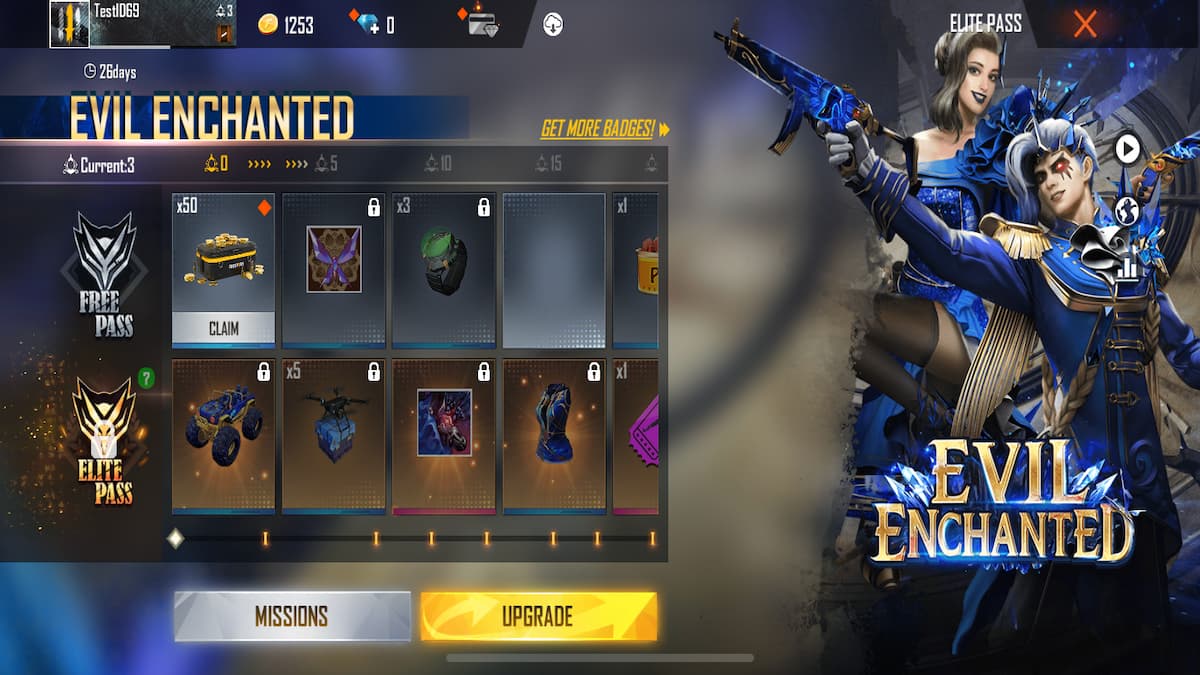 The complete list of the rewards available in Free Fire Season 37 Free and Elite Pass that players can unlock with a required number of badges are as follows:
0 Badges:

Monster Truck – Evil Enchanted

5 Badges:

Summon Airdrop 5

10 Badges:

Scan and Plasma – Evil Enchanted

15 Badges:

Evil Enchanted Hoodie

25 Badges:

Resupply Map Playcard

30 Badges:

Princess Afterdark

40 Badges:

Diamond Royale Voucher

45 Badges:

Bounty Token Play Card

50 Badges:

Princess Afterdark Bundle

60 Badges:

Diamond Royale Voucher

65 Badges:

Double EXP Card

70 Badges:

Discount Coupon and Evo gun Token Box

80 Badges:

M1873 – Evil Enchanted

85 Badges:

Evo Gun Token Box and Resupply Map

100 Badges:

Evil Enchanted T-Shirt and Crystal Heels Case

105 Badges:

Scan Playcard

115 Badges:

Evil Enchanted

120 Badges:

Summon Airdrop and Scan

125 Badges:

MP5 – Evil Enchanted

135 Badges:

Princess Afterdark

140 Badges:

Good Game Emote

145 Badges:

Evo Gun Token Box and Double Gold Card

150 Badges:

Princess Afterdark and Crystal Heels Diver

170 Badges:

Fragment Crate II and Cube Fragment

175 Badges:

Bonfire Playcard

180 Badges:

Three 'Bonfire' and Bonfire Evolution Stone

185 Badges:

Bounty Token 5

195 Badges:

Evo Gun Token Box 5

200 Badges:

Evil Enchanted Parachute and Crystal case Loot Box

205 Badges:

Evo Gun Token Box

and 100 Universal Fragment

215 Badges:

900 Universal Fragment

220 Badges:

Bounty Token and

five 'Bonfire'

225 Badges:

500 Universal Fragments and Princess Afterdark Bundle

250 Badges: Elite Pass Exclusive chest