Updates
Idle Heroes March Update – New Event, New Content, and More!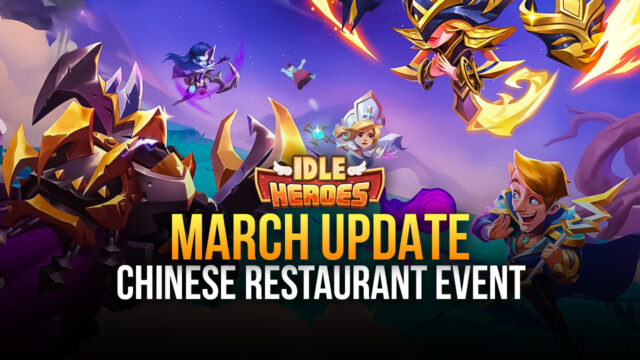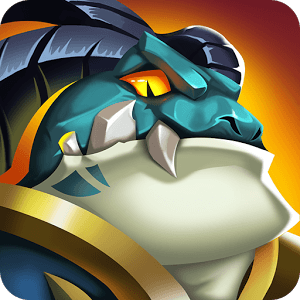 Welcome the new month with a brand new event and content for all Idle Heroes players!
If you have been playing Idle Heroes on mobile for years now, why not try playing on the PC for a change? Idle Heroes is available on BlueStacks for free, and it even comes with all these amazing features like the Multi-Instance which ultimately lets you farm more resources, summon more heroes, and create a bigger guild! All you need to do is create additional accounts and you can start doing more on Idle Heroes!
With that said, let's get down to the latest Idle Heroes update, running from March 5 to March 11 at 11:59 p.m. UTC/GMT+0.
New event
The Lunar New Year just concluded, but DroidHang Games is still not over with the oriental theme! This month, we are getting the Chinese Restaurant event which lets you collect delicious and piping hot Steamed Bun in the Campaign Auto Battle. These Steamed Bun can be exchanged for multiple items and rewards like 30k gold, 1x Heroic Summon Scroll, and other ascension materials!
Earn 3600x Steamed Bun and you will get one of the Red Artifacts!
You will also get 100x Steamed Bun and 1x Super Wishing Coin when you log in every day as part of the Daily Gifts.
Meanwhile, the Wishing Fountain event might just be the answer to your prayers, as it grants numerous rewards to all players!
Pray a certain number of times on the Wishing Fountain to gain points in exchange for rewards. Once you acquire 300 points, you will get Fortress Assassin — Xia for free! Other rewards are up for grabs too, like the Super Wishing Coin which is required when you want to play a round of roulette.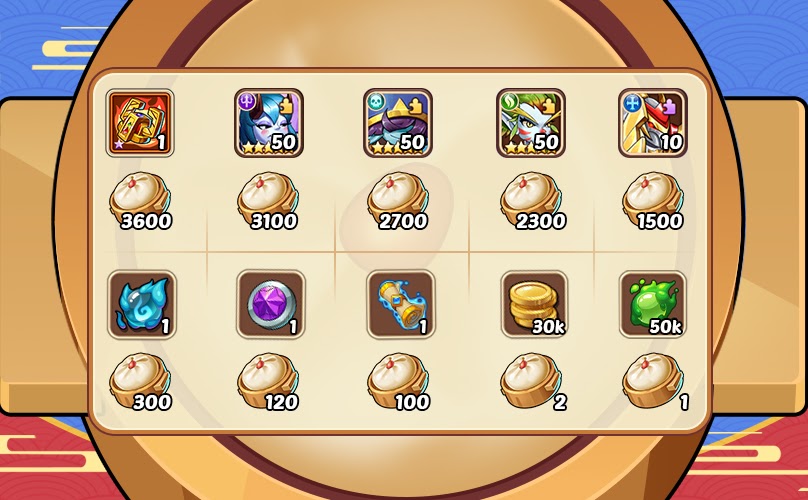 Note that for this event, praying on the Super Wishing Fountain is not included and players can only get up to nine rounds of rewards.
Ormus's Workshop also makes a comeback this week, featuring Mysterious Artifacts! You can forge and upgrade your Artifacts to higher quality to get special effects.
Some of the designated artifacts for this event are as follows:
Ruyi Scepter

The Kiss of Ghost

Magic Stone Sword

Augustus Magic Ball

Antlers Cane

Lucky Candy Bar

Demon Bell

Punisher of Immortal

Wildfire Torch

Snow Heart
The exchange limitation of Artifact Essence has been increased from 30,000 to 60,000 during the event.
The following Mysterious Artifacts can also be exchanged at the Glorious Temple during this period:
Lucky Candy Bar

The Kiss of Ghost

Ruyi Scepter

Staff: Punisher of Immortal

Wildfire Torch
For pay-to-play players, this update offers plenty of deals like Mysterious Chests with Fortress Ranger — Inosuke that only cost 8,000 gems, a Stone Package containing Tussilago's limited skin the Diamond Band, and of course value packages that are on sale right now.
Optimizations
You would be delighted to know that Idle Heroes now has a 3x Speed option! This is really recommended for players who clear stages fast and just want to grind rounds all day, all night! To unlock this feature, simply clear all Campaign stages of the Hell difficulty.
You can now also unblock players on your friend screen through the new blocklist feature.
What are your thoughts about these changes in Idle Heroes? Let us know in the comments below!