Updates
Idle Heroes: The Latest Update is Introducing the Brand New Hero Holmes Young.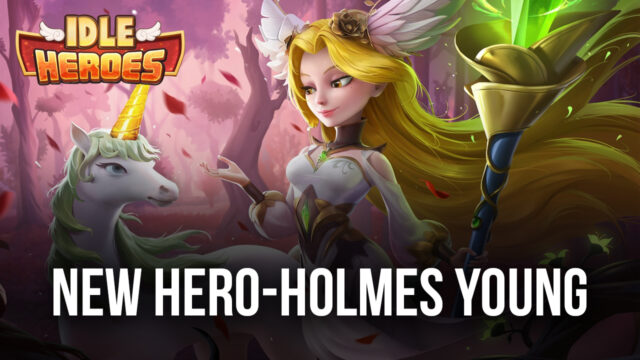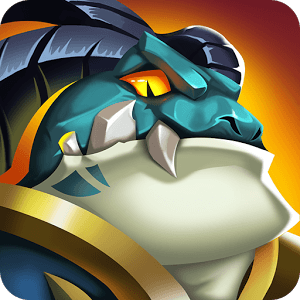 Idle Heroes' latest update is introducing a new fortress mage hero that can buff himself using chemicals.
Holmes Young is a fanatic of science that uses chemicals as a way to give himself an advantage against the enemies. There will also be a login event that runs from Feb 25 until March 3 where you can get three Heroic Summon Scrolls each time you log in every day.
Summon Event
You can get a better chance of getting the new hero Holmes Young during this event. Every 100 failed attempts at summoning the new hero will raise the odds of getting him. You can get a guaranteed chance to get him at the 500th summon and the progress will return to zero.
Holmes Young's Abilities
Almighty Alchemy

– is an active skill that deals damage to several random enemies and throws out 3 bottles of potions at them. One of each. Meanwhile, consumes all poison potions or shapelifting potions he still has. For each consumed potion, releases the corresponding potion effects at once. These are the effects of each potion:
Shapelifting Potion – each shapelifting potion has a chance to inflict Shapeshifting on random enemies for certain rounds. Shapelifting Control Effect – turns the target into a dove. Shapeshipted targets cannot make any moves nor trigger passive skills. After receiving active skill attacks or basic attacks, the target will get free from the shake shifting effect.

Poison Potion – each poison potion will poison random enemies, dealing damage for certain rounds. When poison is inflicted, it will cause damage once, during its effectiveness, it will cause damage at the end of each round.

Frost Potion – it reduces all enemies' speed.

Wild Recipe

– is a passive skill that grants 10% HP, Damage Reduction +15%, Control Immunity +4%, Attack +15% and Speed +40.

Testing Potion

– is a passive skill that's a basic attack that targets several random enemies, deals damage, and poisons them. Meanwhile, gain bottles of poison potion and distortion potion respectively.

Perfect Blend

– Whenever an ally releases basic attacks, poisons random enemies, dealing damage for certain rounds. Whenever an ally releases the active skill, poisons random enemies, dealing damage. Whenever an ally releases basic attacks or the active skill, the blend will be triggered once. At the end of each round, restores self hp.

Blend – is a skill effect. Holmes Young's Blend has a chance to get a bottle of Poison Potion and a chance of shapelifting Potions.
Summon Prizes Event
You can get a chance to obtain rewards depending on the amount of Heroic Summons points you acquire during the duration of the event. You can only do a total of four rounds.
These are the items that you can get:
50 to 100 points – 20 Heroic Summon Scrolls and 6 Prophet Orbs

200 points – 4 Prophet Orbs, 10 Heroic Summon Scrolls and 50 times 5-star hero Starlight summon shards.

300 points – 5 Prophet Orbs, 5 times Soul Symbols, and a Core of Transcendence.

400 points – 50 times 5-star hero Holmes Young summon shards.

500 points – 15 Glorious Relics and a Core of Transcendence.
Palace of Eternity
You can use Eternal Crystal to replace specific heroes for the new hero. Replacing one host hero at the Palace of Eternity consumes 10 eternal crystals. For every nine host heroes replaced, the cost of eternal crystal for each host hero will increase to five. The result hero from replacement will be of the same star level with the hero to be replaced, which means, if you put in a 10-star hero, you will get a 10-star too. Replaceable heroes in each event will be different and at least 5-star latest released heroes. Heroes of different star levels have a diverse number of host heroes.
New heroes replaced from the palace of eternity will not get you to summon rewards from the hero lottery. Multiple heroes replaceable from the palace of eternity share the demand for eternal crystals. These are the 5 characters that can be replaced:
5-star forest hero Xahou

5-star shadow hero Annabelle

5-star light hero Eos

5-star fortress hero Saja

5-star abyss hero Natasha
Palace of Crystal
You can also get eternal crystals every time you use a heroic summon scroll. You can get five eternal crystals for every 400 heroic summoning scrolls you use and a bonus 15 eternal crystals that can be unlocked when you obtain a palace key.
Flash Exchange
You can use 4,500 soulstones to exchange in the soul stone store for a limited time only and can only be exchanged once. These 2 heroes are:
5-star shadow hero Tix

5-star abyss hero Morax
If you want to learn about the best artifacts and heroes in the game, read our previous blog posts. We have all the answers to your questions and dilemmas in the game from guides to Idle Heroes mid-game to late-game, as well as tips and tricks you have never heard of.
What do you think of the newest hero? Which hero are you going to sacrifice at the Palace of Eternity? Let us know in the comments below!