Updates
Idle Heroes on PC: The 5th Anniversary Event Ocean Carnival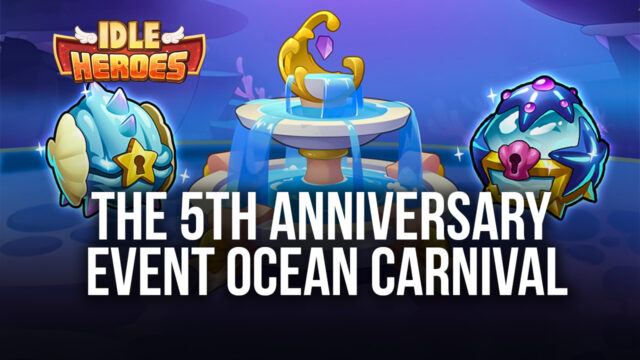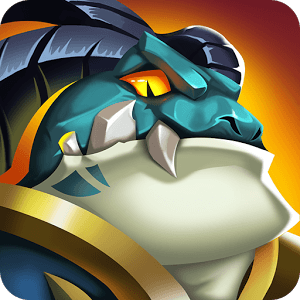 Under the sea… under the sea…
Before you start breaking out on a song, let us dive into Idle Heroes anniversary.
Idle Heroes Anniversary
Happy birthday, Idle Heroes! The game was officially released back on June 22, 2016. Since then, millions of players all over the world have been captivated by its great gameplay and lovable heroes and characters. Idle Heroes even made US$100 million in a year because of all the players' love and support for the adventure game.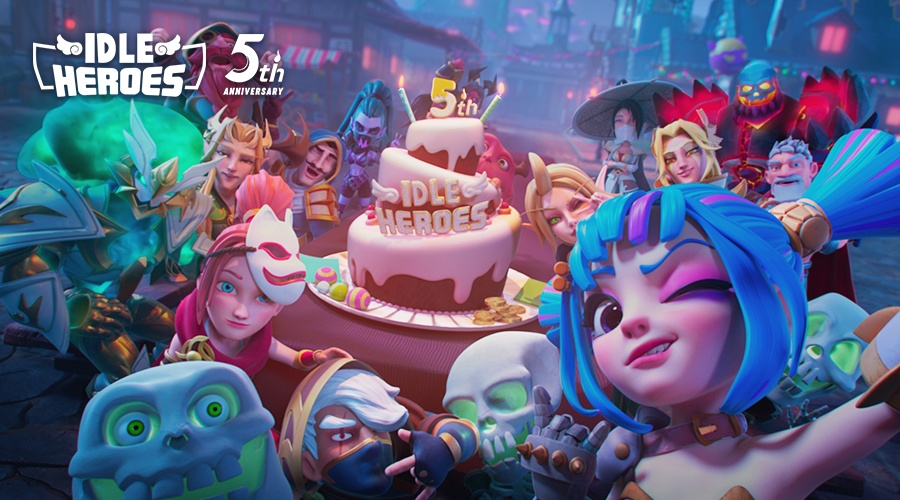 Now, Idle Heroes is celebrating its fifth year anniversary and has prepared multiple exciting events and free stuff for all avid players.
Ocean Carnival
How can you possibly build a carnival beneath the ocean? Well, everything is possible with Idle Heroes which is why they literally built a circus under the sea featuring our favorite heroes. You might even say it's going to be quite a conundrum when you start participating in Idle Heroes' Ocean Carnival, but fret not, because we have laid out the plans and assignments for you to carry out.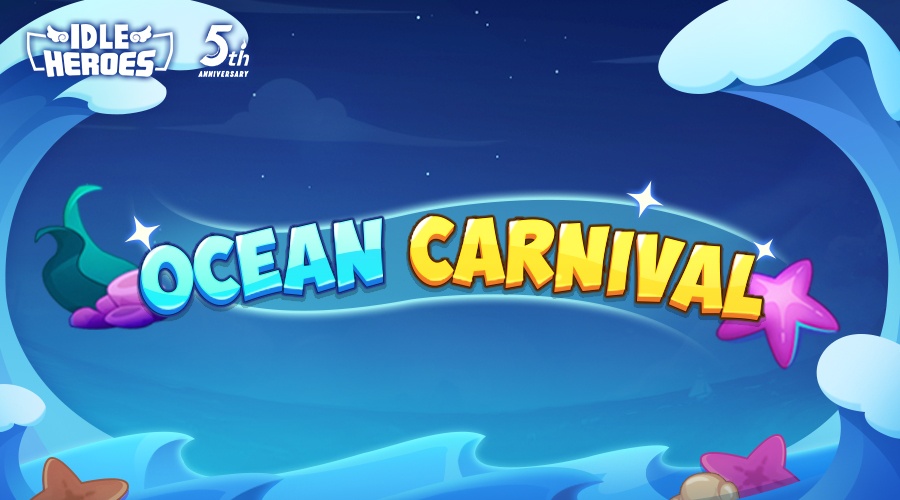 There are five different mini events under the Ocean Carnival. We will guide you on each one of these events in this blog post.
Event 1 – Dragon Boat Race
Don't you just love racing? Getting all competitive with nothing but speed on your mind.
Idle Heroes' Dragon Boat Race is just like that, but in a more relaxing way. You will be given this dragon boat which you can row forward.
To move it, complete the assigned quests which would give you Zongzi Stuffed with Red Beans. Eat these beans and you will finally be able to row the dragon boat. Consume a certain amount of these Zongzi Stuffed with Red Beans to get rich rewards.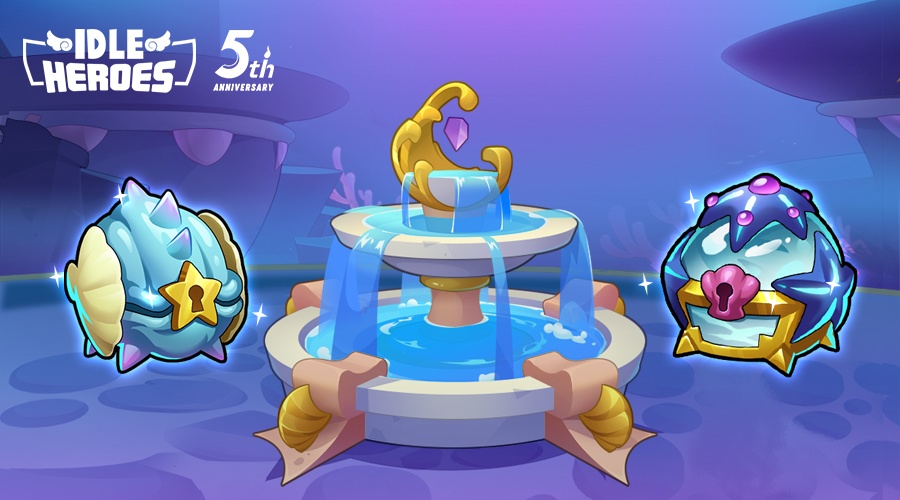 Here are ways you can get Zongzi Stuffed with Red Beans:
Get one 5-star hero (50 cap)

Complete a 4-star or above Quest in Tavern (25 cap)

Consume 3 Arena tickets (25 cap)
All activities render 1x Zongzi Stuffed with Red Beans.
The goal is to get 100 Zongzi Stuffed with Red Beans to move the boat and gain rewards to the fullest.
Note that unused Zongzi Stuffed with Red Beans can be sold in the Bag after the event.
You will also gain Magical Conch in this event which you can use in the Mermaid Wishing Fountain.
Event 2 – Mermaid Wishing Fountain
The rule is simple — collect as many Magical Conch as much as you can. These Magical Conch pieces can be used to make wishes in order to get Ocean Treasure Chests or Shining Ocean Treasure Chests. These chests can be opened later in event 3, Ocean's Gift event.
Here are some ways to get Magical Conch:
Complete Summon Prize event

Complete Dragon Boat Race event

Purchase package
Conches can win you a Non-Light/Dark 5-Star Hero Selection Chest, a Light/Dark 5-Star Hero Selection Chest, an Eminent Hero Selection Chest, and a Mysterious Artifact Selection Chest.
The Mysterious Artifact Selection Chest contains all Mysterious Artifacts and Snow Heart. while the All-Hero Selection Chest has been synchronized with the current Glorious Temple.
Event 3 – Ocean's Gift
Well, who doesn't love gifts and presents? Wonderful and useful items all for free? Because Idle Heroes is celebrating its birthday, all players will get a gift in the Ocean's Gift event.
All the chests you have obtained in the Mermaid Wishing Fountain can be opened in this event. The Ocean Treasure Chests and Shining Ocean Chests will not be placed in the Bag after being obtained during the event.
An item you should look forward to is the 5th Anniversary Medals which is a guaranteed item in the chests and can be used in the Fantastic Shell event.
Event 4 – Fantastic Shell
Now, get those 5th Anniversary Medals you have collected from Ocean's Gift and you can use them to replace heroes, skins, or artifacts in your Bag at your own will. Replacement can only be applicable to items of the same type. All-star heroes can be replaced, and the detailed consumption in the game shall prevail.
Here are ways you can get 5th Anniversary Medals:
Use 50x Gem to purchase a 5th Anniversary Medal (the max limit is 500)
Event 5 – Ocean's Blessing
The game developers threw in a bonus reward for all pay-to-play players. When you avail of the 5th Anniversary Card, you will receive rewards via in-game mail every day for 15 days in a row after purchase.
Getting the Ocean's Blessing Package will grant you the Asmodel the Dauntless's 5th anniversary limited skin, Glorious War Spirit.
New Idle Heroes CDKEY
And since we are in the middle of a fantastic birthday celebration, Idle Heroes is giving away a new CDKEY which you can claim within the month.
Be sure to claim the code AJINGHETUZI which would give you 5,900x Gems, 28x scrolls and more. It will only be valid until June 17.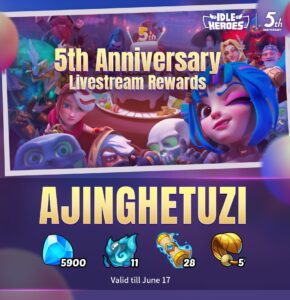 Using BlueStacks will enhance your overall gaming experience, giving you higher resolutions and better graphics. It also lets you use your keyboard and mouse to play games, which will change your overall gaming experience in a positive way.
So, are you ready to play Idle Heroes on BlueStacks? Know more about the game, the basics, and other BlueStacks features on our previous Idle Heroes game guides!
Which Idle Heroes 5th Anniversary Event are you most excited to try? Let us know in the comments!