Updates
KING's RAID: Hero Academy School Log In Event and More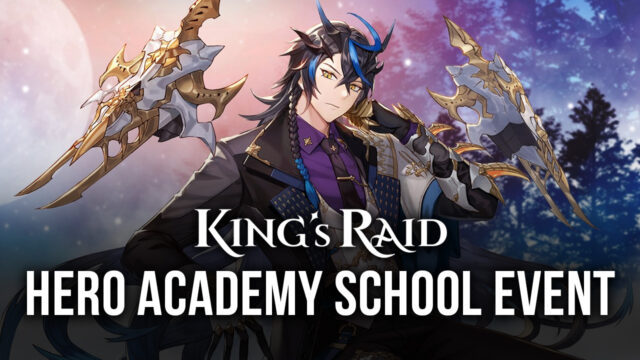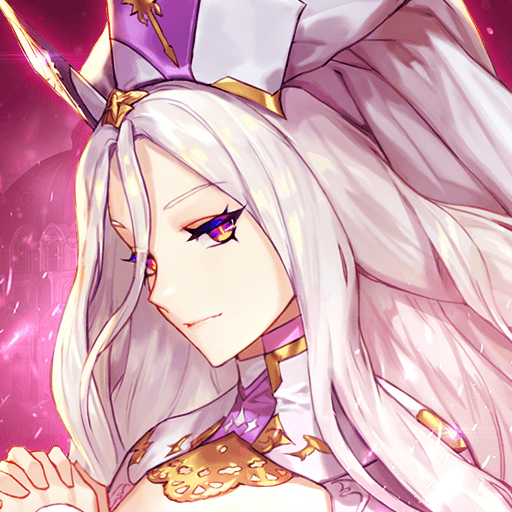 This is going to be King's Raid's first update of the year since the previous one last year. This update is also only the first part. The second part is on its way. If you are new to the game and you need some tips on building the best possible gear for your heroes, you can read our King's RAID Advanced Gear Guide here.
These are the events that will be added to the game in the first half of January. Just make sure that you have claimed the rewards as soon as you receive them because all mails that you receive in the mailbox can only last up to seven days and then they are gone forever.
Hero Academy School 2022
Log in every day during this event and complete certain simple tasks to get bountiful rewards. You can also get a reward if you manage to complete all seven days of the event's duration. All rewards in this event will be distributed via mail and they can be obtained only once during this event's period.
These are the tasks that you need to complete during this event:
Clear Field Raid once

Play League of Victory once

Clear Tower of Challenges once
These are going to be the rewards that you can get in this event:
Day 1 will give you a Random Unique Weapon Ticket.

Day 2 will give you a Random Unique Treasure Ticket.

Day 3 will give you 10 times All In One Special Summon Ticket.

Day 4 will give you 1,000 times Artifact Pieces.

Day 5 will give you 20 times Reforged Tickets.

Day 6 will give you 50 times Skip Tickets.

Day 7 will give you a Unique Gear Ticket.

Completing all the missions in 7 days will give you 70 times Lucky Four Leaf Clover Jewel.
Don't Put Off Today's Daily Mission Until Tomorrow!
Complete daily missions and earn event points for each daily mission that you have completed, you can then use those event points as currency in the event tab to claim rewards.
Here are the daily missions that you can do in this event:
Hero's Visit – login once per day

Good luck to you! – login once per day

Today's Bonus Stamina – login once per day

Today's Bonus Gold – login once per day

Never Ending Adventure – Clear Dungeon 5 times

Determine the Strongest! – Participate 1 time in the League of Victory

Supplies are important – buy 1 item from the shop

Play Hard! Play Stronger – clear Stockade Vault once

A Token of Friendship – Send Friendship Points

A Lucky Day – play Roulette at the Inn once

Full of Stamina – use 500 stamina in total

New Challenge – Clear Tower of Challenge once

Enormous Chalenge – Complete World Boss Battle once

Dragon Hunter of the day – clear Dragon Raid once
These are the rewards and the number of event points that you need to get in order to obtain them:
You can exchange 1 Event Point for 20,000,000 Golds, you can do it 25 times.

You can exchange 3 Event Points for 20 times Stamina Potions, you can do it 20 times.

You can exchange 6 Event Points for a single Reforge Ticket, you can do it 5 times.

You can exchange 15 Event Points for 100 times Lucky Four-Leaf Clover Jewel, you can only do it 5 times.
Central Neighborhood Burning Time
All the central Neighborhood Dungeons will only consume a total of 50% stamina for the duration of the event.
Weekend Sale Buff Event
Players will be able to use five popular buffs for free on the weekends during this event. These are the buffs that you can get:
Option Enhancement Cost Discount, 50% discount on Gold and Magic Powder will be applied on Gear Option Enhancement.

Forge Reforge Cost Discount, 50% discount on rubies will be applied when reforging Gears at the Forge.

Gear Awakening Cost Discount, 50% discount on Gold will be applied when awakening Gear, this buff will not be applied to [Technomagic Enhancement] on Technomagic Gear.

Rune Preserve Cost Discount, 60% off all rubies spent to preserve Runes.

Hero Awakening and Transcendence Cost Discount, 50% off all Gold consumed for Hero Awakening or Hero Transcendence.
Which day are you currently at the Hero Academy School 2022 event? Let us know in the comments below!