Updates
MARVEL Strike Force – "Watchreman x Shake It" Celebration Event and More in March's Update (Release Notes)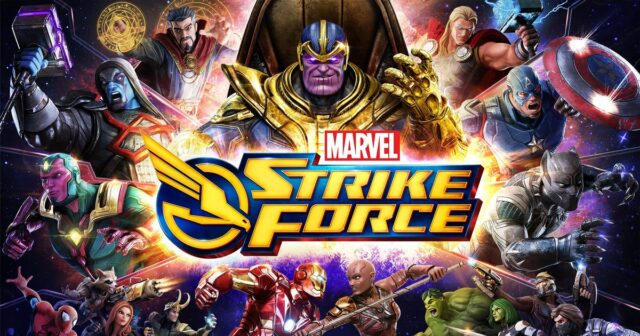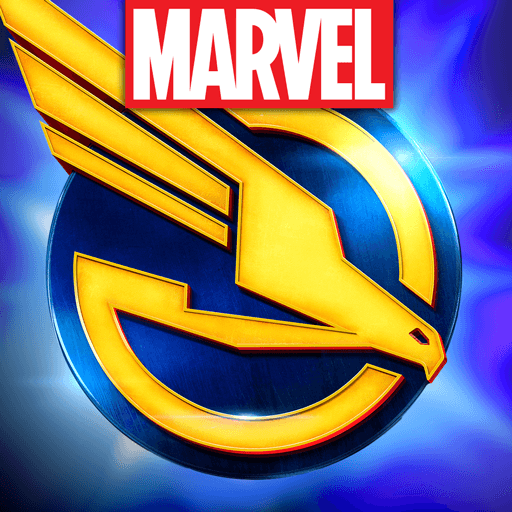 If you were also looking for a chance to improve your roster, then you won't be disappointed with what's coming your way. MARVEL Strike Force's update for March titled "Everybody Shake It" will be introducing a legendary event along with several other bonus events to the game. Interestingly, as per the official patch notes, a high-ranking Hydra member might also be making its way. Let us unveil everything in the update and what all players can obtain by playing MARVEL Strike force daily this month.
Legendary Event: Black and Ebony
In this event, players need to assemble a Black Bolt team and four other Inhumans to get a shot against Mad Titan's general. In case you're wondering, a complete Black Order team grants Thanos all of the six infinity stones. Additionally, Thanos is empowered with new abilities as soon as he gets all the six infinity stones.
Upcoming Blitz
For this month, we will be celebrating women's history. As a result, Blitz themed around powerful females in MARVEL Strike Force. Here are the Blitz that will be added to the game in March:
Stature

Shield Maiden
Watchreman x Shake It Event
Players in MARVEL Strike Force will get opportunities to make their existing roster even more powerful via in-game events such as:
Cut and Copy – In place of mimicking fighting styles, players can now duplicate their character shards by earning 2x Taskmaster shards in Doom. (3-9)
Global Social Poll Winner – You can stomp on your enemies in the Big Shoes Blitz featuring Stature in this event. Moreover, you can grow your Power by obtaining her character shards.
Endless Night – With the help of 2x character shard rewards for Proxima Midnight in her Campaign node: Doom 2-9, add a little more darkness to your roster.
Raid Store Update, Bonus Events, and Rewards Every Single Day!
From the Raid Store, players can now obtain the Baron Zemo for 1400 Raid Credits. In the upcoming Chaos Theory event, the campaign nodes will reward double character shards for Wakandans.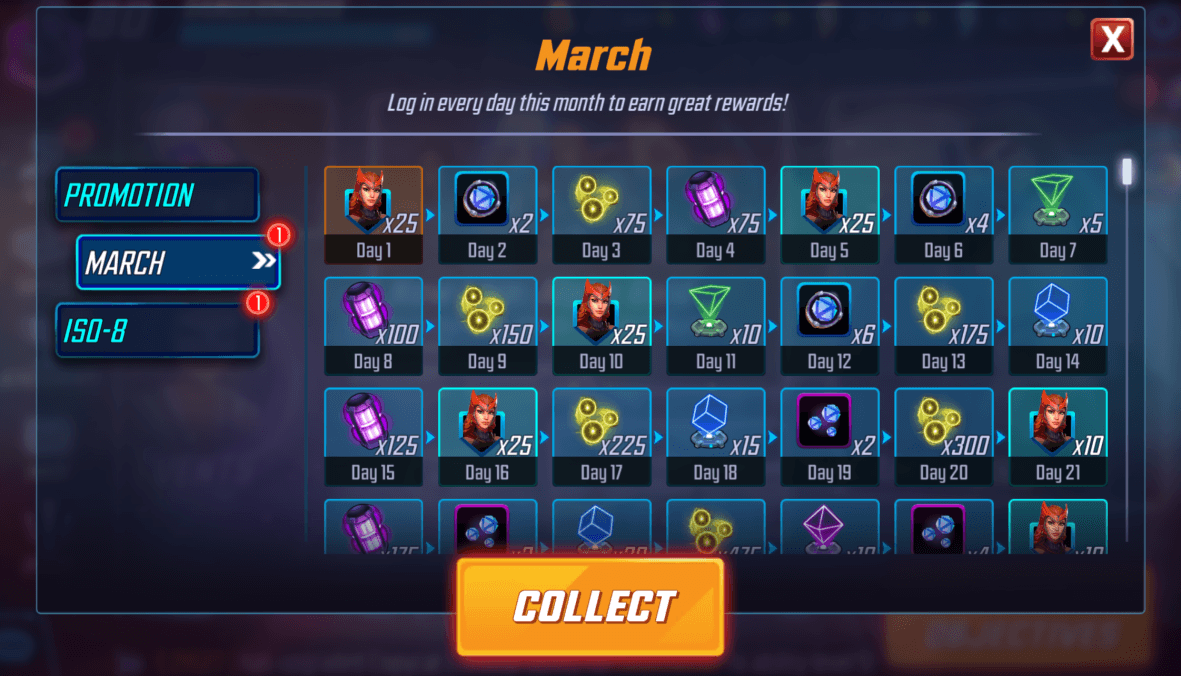 Log in to the game every day of the month to win exiting rewards!