Updates
Mobile Legends: Bang Bang Patch Notes 1.6.18 Rolls out in Original Server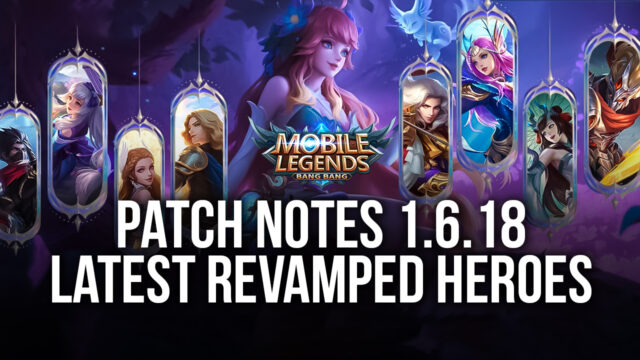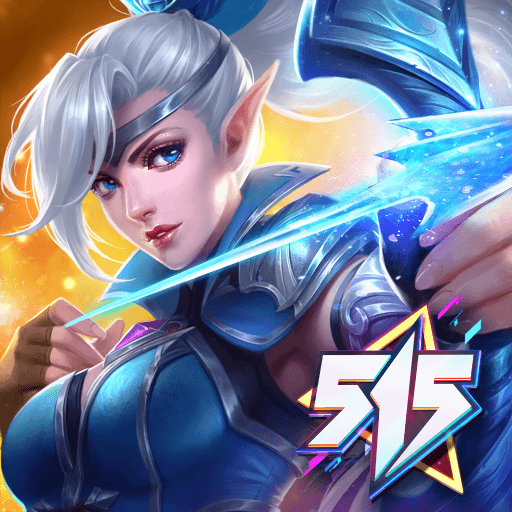 It is now time for the players of Mobile Legends: Bang Bang to try out the latest revamped heroes along with numerous adjustments and enhancements that have come with the latest patch update 1.6.18.
This patch update is supposed to be one of the biggest content packages ever released in Mobile Legends. It introduces multiple revamped heroes including Hayabusa, Kagura, Lancelot, Odette and also adds tons of details on the upcoming celebration of the 5th anniversary.
Let's dive into the details of what's coming right to the game in this current update.
New Hero Floryn
Floryn is all set to arrive in-game and a task completion event is also going on in-game. Players have to collect a bunch of tokens after completing the tasks and redeem the hero on the final date.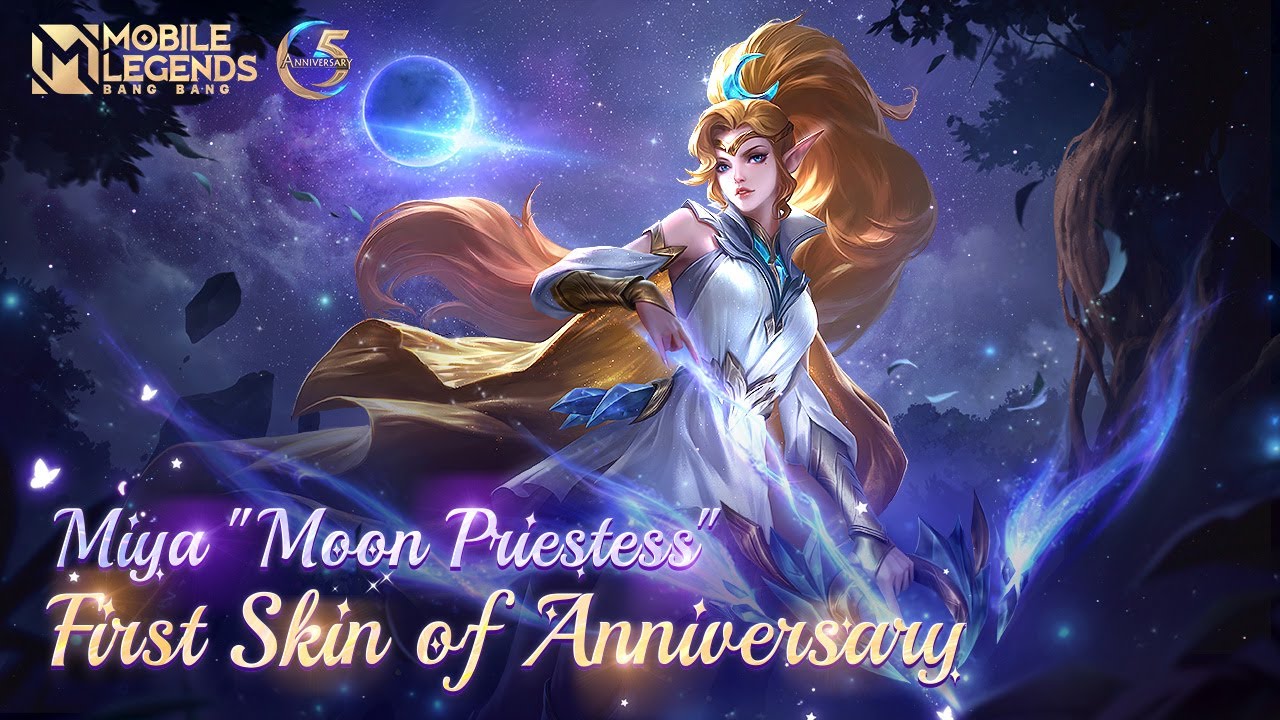 Revamped Heroes
After a long wait, Lancelot, Kagura, Hayabusa and Odette have received their revamped models. For a few of these heroes, the skillsets remain the same and the models and respective skins have received changes.
Hero Adjustments
Kagura (Buffed)
Ultimate
Second Attack Magic Power Bonus (Without Seimei Umbrella): 130% → 145%
Aulus (Buffed)
Passive
Physical Attack Per Stack: 9 → 3-9 (scales with Ultimate level)

Physical Penetration Per Stack: 3 → 1-4 (scales with Ultimate level)
Skill 1
New Effect: Removes slow effects upon cast.
Skill 2
Enhanced Basic Attacks for Each Non-Minion Enemy Hit: 2 → 3

Enhanced Basic Attack for Each Enemy Minion Hit: 0 → 1

Enhanced Basic Attack When No Enemy Is Hit: 1 → 0

Enhanced Basic Attack's Duration: 5s → 3s

Base HP Regen: 35 → 15

Base Damage: 250-650 → 200-600

Foreswing time slightly reduced.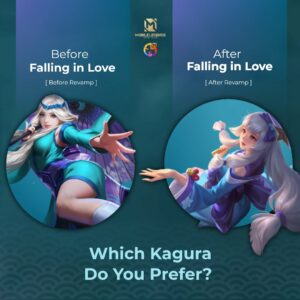 Mathilda (Nerfed)
Skill 1
Subsequent Attack's Damage: 35% → 30%
Ultimate
Wisp's Magic Power Bonus: 12.5% → 15%

Impact's Magic Power Bonus: 80% →120%
Fanny (Adjusted)
Skill 1
Fixed the bug where S1 consumes more energy than usual.
Lancelot
Skill 2
Cooldown: 8s → 10-7s

Mana Cost: 90-80 → 120-80
New Skins
Miya – Moon Priestess – The 5th Anniversary Skin (September 27th)

Paquito 'Underground Boxer" – (September 27th)

Ruby "Pirate Parrot" – October Starlight Skin (October 1st)

Valir "Infernal Blaze" – Magic Wheel (October 16th)

Alpha "Sea Gladiator"

Rafaela "Biomedic"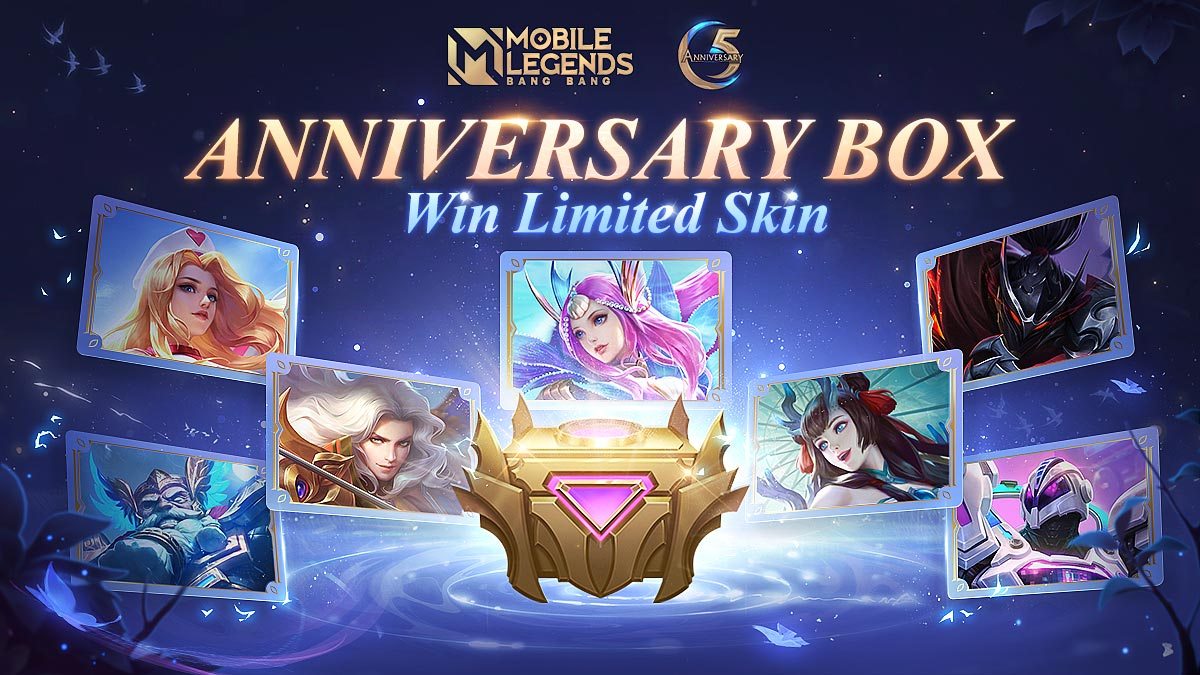 Fragment Shop Adjustments
Premium Skin Fragment Shop
Available
Karrie "Bladed Mantis"

Unavailable

Eudora "Christmas Carnival"
Rare Skin Fragment Shop
Available
Moskov "Snake Eye Commander",

Aurora "Heartbreak Empress",

Martis "Searing Maw",

Terizla "Abyss Guard",

Freya "Gladiator"

Will be unavailable:

Angela "Shanghai Maiden",

Gusion "Cyber Ops",

Harley "Royal Magister",

Lancelot "Masked Knight",

Thamuz "Liquid Fire"
Hero Fragment Shop Available
Alpha

Ruby

Harley

Hylos

Valir

Silvanna
Unavailable
Uranus

Leomord

Roger

Aldous

Lancelot

Sun
Free Heroes-
From September 17th to 24th
Baxia, Cyclops, Alpha, Helcurt, Terizla, Johnson, Thamuz, Fanny

Starlight Member Heroes: Selena, Barats, Lesley, Benedetta, Uranus, Franco