Updates
Mobile Legends: Developers Decide to Postpone The 1.6.42 Update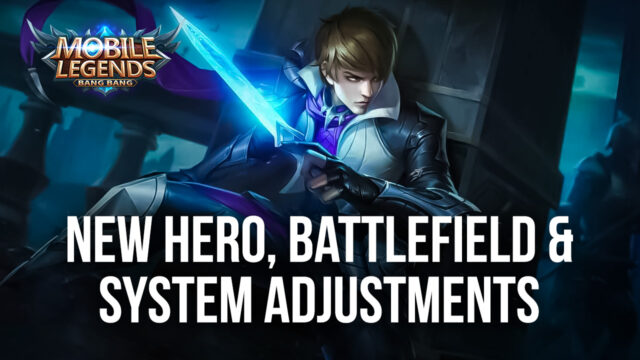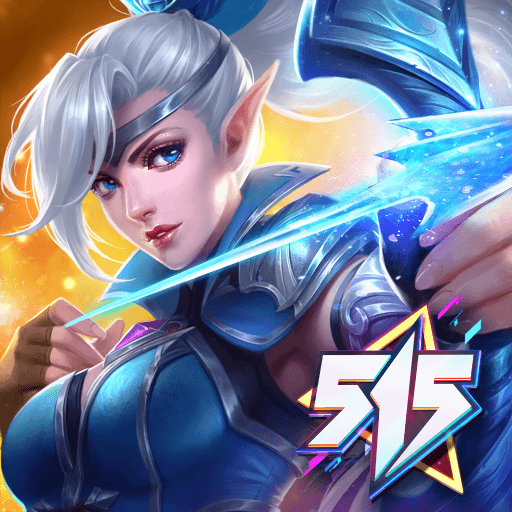 Mobile Legends recently decided to postpone their latest 1.6.42 update, which was scheduled to be released on December 20.
A recent Twitter post says that the developers found an issue that seriously affects the in-match experience. To ensure your gaming experience, Mobile Legends made a tough decision to postpone the release of Patch 1.6.42 until the issue is fixed. On the bright side, players will receive compensation gifts once the update rolls out.
The New Events Dates
Comet Collision/MLBB X Star Wars: December 22

Phylax Exchange: 3 Jan. 2021

Edith's Training: 4 Jan 2021

Release of Hero Edith: Until Patch 1.6.42 is released.
Mobile Legends 1.6.42 Patch Notes
The update offers us a new hero- The Forsaken Warden Edith as well as some adjustments to the existing ones. Here are the upcoming changes to look out for;
Hero Adjustments
Yin
Skill 1, Damage slightly reduced.

Skill 1, (Lieh)] New Effect: Yin can slowly change his direction while casting the skill.

Ultimate, Casting Distance: 3.5 >> 2
Phylax
Ultimate's strength was slightly reduced.

Ultimate, Base Shield: 400 – 700 >> 350 – 650

Basic Attack's Damage Bonus: 70% Physical Attack + 30% Magic Power >> 75% Physical Attack + 25% Magic Power

Fixed an issue where the Passive's duration might be incorrect during the Ultimate.
Valentina
The nerf from the previous patch is being reversed.

Passive, Extra EXP: 17 – 45 >> 22 – 50

Lifesteal: 32% – 60% >> 46% – 60%

Skill 1, Magic Power Bonus: 170% >> 185%
Aamon
The devs need more time to validate the adjustment to Aamon's Skill 2, so they are temporarily rolling it back and only applying the other changes to the Official Server.

Passive, Enhanced Basic Attack's Damage: 50 + 100% Physical Attack + 100% Magic Power >> 70 + 100% Physical Attack + 80% Magic Power

Skill 2, Reverted to the Official Server version.
Clint
Skill 2, Cooldown: 9 – 6.5s >> 10 – 8s
Minotaur
Like with Aamon, the devs are still making adjustments to Minotaur, so they are reverting previous changes, bringing him to the same state as he is on the Official Server.
Kaja
Same as Minotaur and Aamon, they are reverting the previous changes.
Exciting New Skins
Edith "Celestial Safeguard" will be available on December 21. ONLY 51 Diamonds for the first two weeks.

January Starlight Skin – Clint "Operator CL" will be available on January 1.

Yve "Ruin Protectress" will be available on January 11 for 599 Diamonds. Launch week 30% OFF.

Eudora "Christmas Carnival" will be available soon with a fully revamped design.

Gord 'Christmas Carnival" will be available soon with a new display scene and optimized in-match effects.

Christmas skins for Karina, Zilong, Fanny, Freya, Lancelot, Odette, and Claude will be available soon with new display scenes.

Miya "Christmas Carnival" will be available soon with optimized in-match effects.

Starlight Skin – Brody "Lethal Fang" will be available soon with optimized in-match effects.
Fragment Shop Adjustments
Fragment Shop Adjustments on December 22 (Server Time)
Premium Skin Fragment Shop

Available: Rafaela "Star Chaser"

Unavailable: Tigreal "Dark Guardian"
Rare Skin Fragment Shop

Available: Roger "Anubis", Grock "Iceland Golem", Angela "Shanghai

Maiden", Kimmy "Steam Researcher", Thamuz "Liquid Fire"
Unavailable: Clint "Rock and Roll', Fanny "Royal Cavalry", Argus "Dark Draconic", Angela "Dove&Love", Hylos "Abyssal Shaman"
Hero Fragment Shop

Available: Karrie, Gloo, Aurora, Yve, Kimmy, Granger

Unavailable: Beatrix, Vale, Ruby, Paquito, Gusion, X.Borg
Battlefield Adjustments
New Map: Sanctum Island
The Celestial Palace that had floated high up in the sky for millennia crumbled after Gusion stole the Heart of Anima. Meanwhile, a mysterious island from the very depths of the Sea of Hope began to reveal itself from the blanket of fog, the Sanctum Island.
And keep in mind that the old map, Celestial Palace, will no longer be available when the update goes live. Sanctum Island features a brand-new scene design, new creeps, and improved graphics.
Creeps & Turrets
Inner Turret: HP increased by 200. If the Outer Turret is destroyed in the first 8 min, the corresponding Inner Turret gains 50% Damage Reduction instead of 40%.
Lord: Optimized the rule of Lord's spawn time. The announcement will now appear after the Lord's spawn animation ends.
System Adjustments
Optimized the lane intro.

Added display of battlefield events in different time stages.

Revamped battlefield display.

Added brief descriptions for certain events.

Added limits to the Neighborhood Hero Score can be obtained at each rank to prevent players from intentionally lowering their ranks to earn Hero Score.

Added Account Activity Record to Settings, where you can view the record of your recent account activities.

Revamped the Ranked sand table on the home screen.

Optimized certain heroes' recommended builds

Battlefield Overview revamped.
Apart from there are also a few bug fixes in the 1.6.42 update. And that's it for now about Mobile Legends; stay tuned for more gaming-related news.