Updates
RAID: Shadow Legends – New Forge Pass, 3rd Year Anniversary, and Champion Rebalancing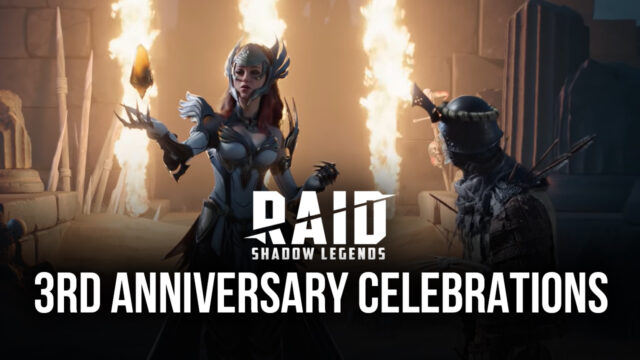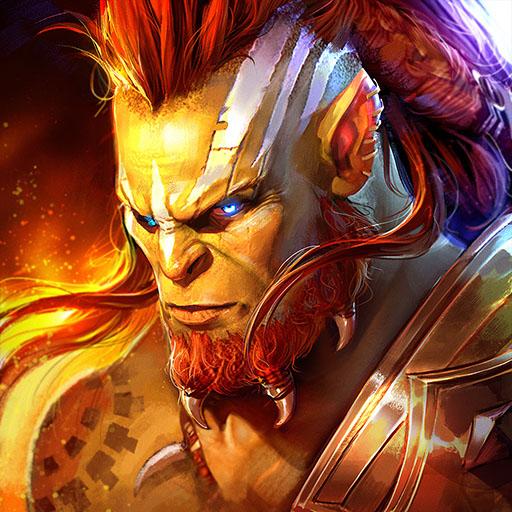 Well folks, we officially have the patch notes of the next upcoming Patch 5.40 of RAID: Shadow Legends, the 3D turn-based RPG game by Plarium. Plarium is finally back on track with developing its games after the dreaded war has started to slow down in Ukraine. The official patch notes say a lot about what's in store for the future of the game as well as the 3rd year anniversary for RAID: Shadow Legends.
The highlights of Patch 5.40 are definitely going to be the Forge Pass as well as the 3rd year anniversary celebrations for all players who play RAID: Shadow Legends. Players can expect the latest patch to drop any time next week in April 2022. Forge Pass is the latest take by Plarium on a so-called Battle Pass which we see in many games. These passes usually provide good value for money if players opt to purchase the paid version and some free rewards are always there for the free-to-play players. The 3rd year anniversary celebration has finally begun! We will get into more details further down the article. Let's see all the new stuff coming with Patch 5.40.
Forge Pass
Forge Pass is the latest content coming to RAID: Shadow Legends in Patch 5.40. It's not really content but more like Battle Pass where the rewards are divided into 2 different sections. The free rewards cater to the free-to-play players while the Paid rewards cater to those players who opt to purchase the Forge Pass by paying real-life money. The Forge Pass is different from the Battle Pass which Plarium introduced in the 1st year of the game launching but decided to later discontinue citing non-profitability. The Forge Pass is described as follows by Plarium themselves "You might think it's somehow connected to the Battle Pass we once had, and you'd be right – it's a new take on the old idea! Unlike the Battle Pass though, Forge Pass will focus heavily on what its name suggests: Artifacts, Crafting, and all the things to do with that."
As we can see, the Forge Pass will harbor rewards that help players in crafting artifacts, getting more artifacts, as well as enhancing them. We might also see the new items called Chaos Ores in the Forge Pass, which completely randomize the substats of the artifact. The Forge Pass will only be available to players who are Level 40 or above in-game. Plarium also state the following points regarding the Forge Pass:
The Forge Pass will be having 50 levels.

The total points required to completely fill the Forge Pass will be 500 Points.

The Forge Pass will run for 4 weeks, which is quite short.

Forge Pass will include Daily and Weekly Challenges and completing them will reward players with the Point to upgrade Forge Pass levels.

A new type of Artifact Set called

Instinct Set

is going to be offered exclusively through this Forge Pass. The Instinct Set is a 4-piece artifact set that provides +12% Speed and Ignores 15% Enemy Defense. It's more suited for DPS champions.
3rd Year Anniversary Celebrations
The 3rd year anniversary for RAID: Shadow Legends have finally begun on 14th April 2022. As stated by Plarium, the anniversary will run for a whole month and end on 14th May 2022. During this period, Plarium will give out new events and tournaments for the 3rd year anniversary and also come out with new and unique contests on their official social media handles to keep the community engaged. Do not worry as we Plarium are also giving out tons of freebies during the month to all players who play the game. The rewards are coming in a special limited pack being offered for free to all players and titled "3rd Year Anniversary Gift". The Gift pack contains the following rewards:
Ancient Shards x 3

Void Shards x 2

Silver x 300,000

Sacred Shard x 1

Energy x 300

Brews x 30
Once claimed, the rewards will be sent to players in a span of 3 days.
3rd Year Anniversary Coupon Code
A special Coupon Code is also being given by Plarium to inaugurate their 3rd year anniversary. The coupon code – "3yearsraid" can be redeemed for the following rewards:
Multi-Battle Attempt x 100

Brews x 20

Legendary Skill Tome x 1

Silver x 250,000

Energy x 250

Classic Arena Refill Token x 1
Players can redeem the coupon code by going to the Promo Codes tab in the left-hand side corner -> Entering the code "3yearsraid" -> Clicking on confirm. The rewards will be sent to your mailbox in-game.
Champion Balance Changes
As we already know how important champion balancing is for the health of the game, especially one which has PvP elements, we highly appreciate these small changes that Plarium is putting out in its patches. We just had a huge Champion Balance Patch in Patch 5.30 and in Patch 5.40, we have some minor changes to some champions. Let's take a brief look at the balance changes:
Ithos
Outburst – Attacks all enemies 3 times and places a 25% weaken debuff on the enemies for 2 turns. Earlier it was only a 15% Weaken debuff.
Inithwe Bloodtwin
Tormenting Whispers – Attacks all enemies and has an 80% chance of inflicting Leech debuff for 2 turns. The damage dealt with by this skill is also increased.
Shirimai
Bolts of Cold – Attacks 3 times at random. Has a 25% chance of placing a [Freeze] debuff for 1 turn.
Rejuvenating Wave – Heals 1 ally by 50% and other allies by 20% of their MAX HP. Places a 15% [Continuous Heal] buff for 2 turns on targets with full HP.
Ice Storm – Attacks all enemies. Has an 80% chance of placing a [Freeze] debuff for 1 turn. Fills this Champion's Turn Meter by 10% for each attacked enemy.
RAID: Shadow Legends is a grindy turn-based RPG that requires players to play on continuous loops of time to enhance and upgrade their champions. We highly recommend playing RAID: Shadow Legends on PC with BlueStacks using a keyboard and mouse for the best gaming experience in a time-efficient manner.