Updates
Rise of Cultures Introduces Celtic Event: Grand Prize, Daily Rewards, Customizations and Much More!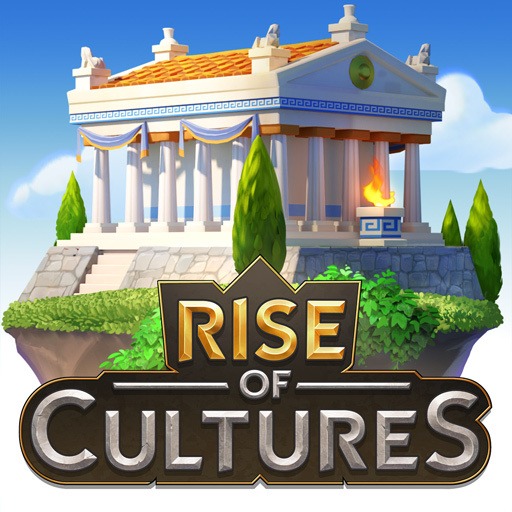 The mobile strategy city building game, Rise of Cultures recently unveiled the Celtic Event; the new event is already up and running and is set to end on April 3rd, 2022. Players can access the latest event through a new special questline. In this quest, players have to help the blacksmith of Celts, Áedán, with his forge. The ultimate reward of the Celtic event is the Celtic Broch (early Rome) which requires 30 molten metal to unlock.
There are a total of 100 quests in the Celtic Event, of which 25 are available right now. The rest will be released at a rate of 4 per day as the event progresses. Completing these quests will reward players with Triskele Tokens, which can be then exchanged for chests containing special rewards. These Triskele Tokens can also be earned by simply logging in as part of the daily rewards.
Celtic Event: Triskele Tokens, Celtic Broch And Daily Specials
Players can preview the rewards in the chests before buying. In addition to the items in the chest, players also receive molten metal, which comes in handy for completing the sword mold. Players can buy three types of chests with these Triskele Tokens – one costing 265 tokens (gives 1 molten metal), then the second one that requires 560 tokens (3 molten metal), and finally, the third one that will set you back by 770 tokens (3 molten metal).
The molten metal is used to fill a sword mold and upon filling the mold with 30 molten metal, players get the grand prize, Celtic Broch Evolution Token. After the said process, the sword mold will be reset, once again to be filled by players for the grand prize (more Evolution Tokens).
The Grand Prize: Celtic Broch
The Celtic Broch is a 4×3 evolving building that provides research points and an additional random reward which could be Coins, Food or a Barrack item refill. Celtic Broch goes all the way to level 40, with the first 10 levels offering visual changes. The Evolution Tokens can also be used to upgrade and increase the building's output permanently as you upgrade.
This grand prize seems to be worth the effort as it has a chance of providing 200.0 K gold (49%), 160.0K food(49%), and a 2 % chance for tokens, all at level 1. At level 10, players have a 50 % chance of getting 1 Research, 40% for 2 Research and a 10 % chance of getting 3 Research.
Celtic Event: Daily Specials
During the Celtic Event, players can win daily specials through the chests, with each chest offering a different chance of winning the special. Players can win more than one special per day. These specials include rewards that offer temporary Celtic customization to different parts of your city (changes the look of your buildings); here is a list of the customizations provided:
Customizations for Small Home- Tree Home & Rune Tree

Customizations for Average Home- Druid Circle & Shrine Cottage

Customizations for Rural Farm- Fairy Berries & Turnip Hill

Customizations for Domestic Farm- Lowland Sheep Farm & Highland Cattle Farm

Customizations for Little Culture Site- Menhir & The Celtic Prince

Customizations for Compact Culture Site- Forest Guardian & Goddess of Fertility

Customizations for Moderate Culture Site- Dolmen Tomb & Firefly Tree
Along with the new look, the buildings will also get buff like increased production or output, damage boost, and many more. Collecting all these Celtic customizations will net players an additional reward at the end.
That's it for now about the new Celtic Event in Rise of Cultures, but stay tuned for more gaming news.