Updates
Rise of Kingdoms Update 1.0.68 – Shifting Sands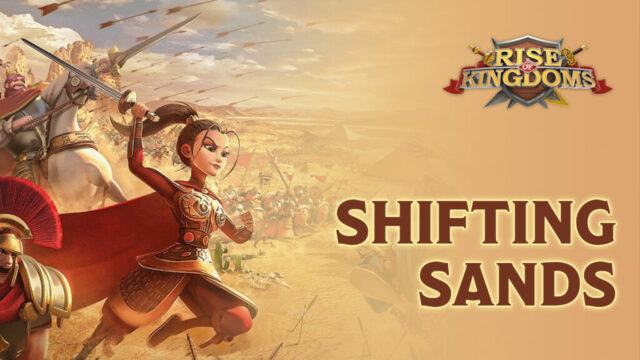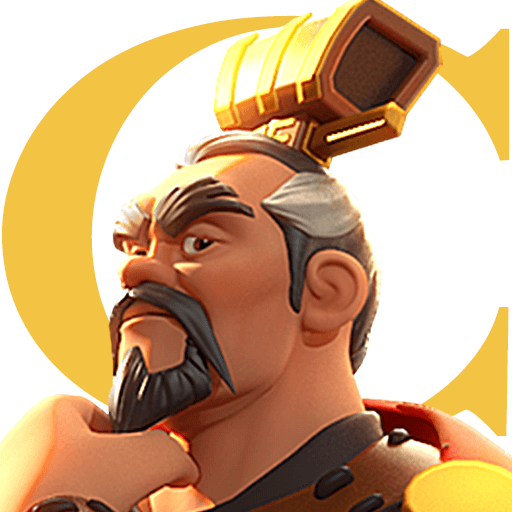 Get ready for some major changes to Rise of Kingdoms, the city-builder RPG by LilithGames as the latest update has just dropped live in-game. Titled as "Shifting Sands", it's made clear that the new update is all about the Egyptian theme. A lot of governors were speculating that Egyptian commanders are going to be released soon but sadly it seems there is no announcement for any new commanders yet. The developers have promised a ton of changes in the upcoming patches through their developer face-to-face Q/A sessions that are held on a weekly basis.
Table of Contents
Players can find the details on their official social media outlets. Update 1.0.68 and its contents can already be seen in the live version of the game as it was implemented on 17th April 2023. Rise of Kingdoms is available to be downloaded as a free-to-play game on both the Google Play Store and iOS App Store. As with any patch in Rise of Kingdoms, players can get extra rewards for pre-downloading the patch data in the form of extra Rubies and Gold. Let's get right into the details of update 1.0.68 – Shifting Sands.
Ark of Osiris and Osiris League
Osiris League season 7 is just on the brink of starting. The official description says – "Osiris League Season 7 is about to start! Get ready to fight tooth and nail over the Ark of Osiris!" Well, just as any major update brings reforms to existing events, it seems a major reform is also going to be happening for Osiris League. Players can see the improvements when the league goes live. Apart from Osiris League, the pioneer event for Ark of Osiris: Raging Sands is going to be coming with the update as well. In fact, it can be seen live in-game as we write. The official description for it reads as follows – "As Seth and Iset stir from their slumber, fierce sandstorms blot out the sun over Egypt. After the update goes live, you will have the chance to experience a new Ark of Osiris game mode, where you will need to fight through the sands themselves if you wish to control Egypt."
Here is some core information shared by the developers for the new event:
Sandstorm:

This is a new mechanic that can be seen in the Raging Sands game mode. Players will have trouble seeing their enemies as a constant sandstorm covers the terrain of the map.

New Skills:

5 new skills are going to be added for this Ark of Osiris event. Players can navigate through the sandstorm with the help of these skills.

Shu's Favor:

Shu, God of Wind and He Who Rises Up, has seen fit to grant you his blessing. At the start of battle, all troops on both sides will receive Shu's Favor, increasing their March Speed to help them get to the battlefield more quickly. Some skills that increase March Speed cannot be used while you have Shu's Favor.

Skill Tweaks and Occupation Bonuses –

Some skills have been adjusted to favor the player in the new Ark of Osiris. Also, new bonuses are added for players who occupy different buildings.

Alliance leaders, titled officers, and garrison captains can now remove troops from the Garrison manually without any approval.
New Equipment Added
With the new update, players can also expect a new line of leadership legendary grade equipments can be found. A new set of Blueprints for the same can also be found. The VIP shop is also updated as Legendary-quality Random Blueprint Fragment Chests (Gathering) and Random Blueprint Fragment Chests (Leadership) have been added.
Improvements and Adjustments to Season of Conquest
Some major improvements and adjustments for Season of Conquest post-update are as follows:
In the Lost Kingdom, players are free to join alliances from any other kingdom while also being able to re-allocate to another place. You can now join any alliance in your camp, regardless of kingdom.

After the Season ends and the immigration period begins, you can apply to migrate to any kingdom in your current Lost Kingdom. After your application is approved you will be able to immigrate to that kingdom with fewer Passport Pages than you would normally need. More information will be added to the main Season page 7 days before the start of the immigration period.

The layout of the Season of Conquest page has been improved and revamped.

A new addition to the Legendary Tavern – Commander Margaret I can be seen post update.
Autarch and Vindicator Tavern Optimizations
The duration of the Autarch Tavern and Vindicator Tavern events has been diminished from 3 days to just 1 day.

Adjusted the number of available Commanders in the Autarch Tavern from 2 to 1; In the Autarch Tavern and Vindicator Tavern, the Commander is no longer locked when selected. Before the end of the event, you may freely switch the selected Commander on the list.

You can change your chosen commander any time before the event ends.

Adjusted the rewards you can earn through the Autarch and Vindicator Taverns. You can now earn items for your selected commander or other items like resources, Speedups, and more.
Immigration Improvements
Optimized immigration rules for kingdoms that have just entered the Season of Conquest. After entering the Season of Conquest and before beginning its first story, a kingdom can accept up to 150 immigrants per season. After its first story ends, it can accept 500 immigrants. View your in-game mail for more details.

During the process of Immigration, resources exceeding the protected resource capacity of Storehouse will be not be recovered.
Core Optimizations
Post 1.0.68, some other optimizations can be seen mentioned in the patch notes. Here are some of the most important one's:
Added the "Engineering" tag to the filters when selecting a commander.

Defeated troops and rallied armies on the map will be displayed differently from normal troops in Strategic View.

Optimized city teleportation from the Lost Kingdom. When returning from the Lost Kingdom to your original kingdom, you will be placed in Province I (the top left outermost province of the kingdom) if possible.

Optimized the display issue and trigger logic of the "Monthly Special Offer" bundle: After the bundle presents, the content available for the month will not change due to your immigration. The optimization will take effect from [UTC 2023/05/01 00:00].
That covers everything coming with Update 1.0.68 Shifting Sands in Rise of Kingdoms. Players can feel free to read the official patch notes in-game to get a better understanding of the new changes and content coming. We highly recommend playing Rise of Kingdoms on a PC with BlueStacks using a keyboard and mouse.