Updates
Rise of Kingdoms Update 1.0.55 – Spring Awakening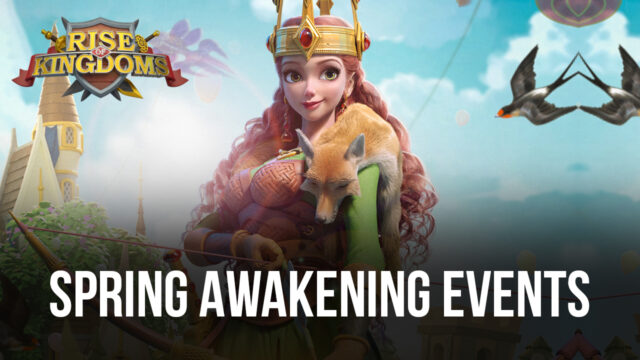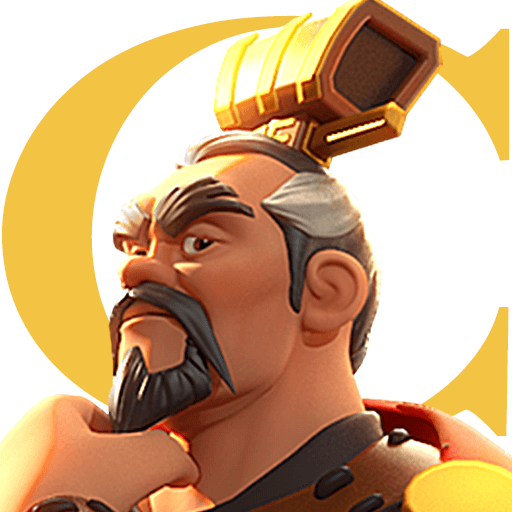 Update 1.0.55 titled "Spring Awakening" is just around the corner with the patch notes finally being revealed for the popular Grand Strategy RPG title Rise of Kingdoms. Players can already pre-download the existing patch data in advance like we have seen with previous patches and get rewarded for the same. The new patch aims to go live on 8th March 2022 but an exact time or date has not been mentioned. The new patch seems to be bringing with it tons of new events, new changes made to existing content, as well a preview of what's next to come in Rise of Kingdoms.
Spring Awakening Events
For all RoK governors, players who are currently playing the game can see in their Events tab the upcoming list and schedule of events targeted for Spring Awakening. The following events can be found in the schedule and will be coming to the game after 8th March 2022.
Players can see the various new events coming to the game by checking the Event Calendar in advance. Some of the amazing events coming with the Spring Awakening update are as follows:
1) Dreams of Spring: 7 days of questing for great rewards!
2) Esmeralda's Prayer: We never know when the wheel of life will stop turning. Maybe your luck can change?
3) Esmeralda's Treasures: Try your luck to win some of Esmeralda's riches.
4) Race Against Time: Who can eliminate the most barbarians in a short period of time?
5) Zenith of Power: Gain Power to win a brand new city theme!
6) Tempest Clash: Prove yourself a hero on the high seas!
Lost Conquest Season Changes
With the recent update to 1.0.55, the developers of Rise of Kingdom have mentioned and proposed a list of changes coming to the Season of Conquest event for improvement of the acquisition of Crystals for all players. The changes made are as follows:
The remaining Crystals will not be converted into Gold at the end of the season, and will instead be converted into Season Coins at a fixed proportion. There is a maximum limit to Season Coins that can be obtained through this system; anything over the limit will be converted into Gold instead.
Fixed an issue where the quality of Crystal resource items would not display properly.

After the update, the below changes will be made for all servers beginning Lost Kingdom: Season of Conquest (servers, where the Lost Kingdom is already underway, will not be affected):

Difficulty levels for the new Season of Conquest event "Trial of Kau Karuak" will be unlocked as progress is made in the Lost Kingdom. Governors can gain Crystals, Season Coins, and other rewards by taking part in this event.

Discounted Legendary Commander Sculptures and Equipment Material Choice Chests (Legendary) will be made available in the Season Shop.

Governors can spend Crystals to receive Speedup items in the new Season of Conquest event "Give and Receive".

Complete challenges in the new Season of Conquest event "Crystal Quest" to increase the event level and gain Crystals. You can also unlock extra rewards by purchasing a Quest Treasure bundle.

Rewards have been changed for the Season of Conquest event "Eve of the Crusade". Governors can gain Crystals through this event.
Buffs for Crystal technologies have been fine-tuned. Please take note of the new effects once they have come online.

Reduced the difficulty of killing Lvl 41-45 Barbarian Patrols, allowing Governors to gain Crystals more easily.
Event Improvements
The recent Update 1.0.54 Birth of Springs saw the first-ever Tempest Clash and revamped Champions of Olympia game modes. After studying the response from the player base, the developers have mentioned the following adjustments and changes to the game modes in future iterations of these events.
Tempest of Clash Events
1) Galleys' attack targets can now be chosen manually.
2) Improved collisions in movement and battle.
3) Reduced the amount of damage that Armored Ships deal with Supply Ships.
4) When Galleys deal skill damage to Armored Ships, it will reduce the damage they deal with Supply Ships.
5) Slightly increased Triremes' March Speed.
6) Improved graphics for content such as attack effects, sea wave effects, and buffs.
7) Fixed a number of display issues.
Champions of Olympia Events
1) Adjusted numerical values for the skills Shock and Awe, All-Out, Psychological Warfare, Inspiring Ballad, and Guidance of the Light.
2) Players who receive titles during battle will receive extra coins as a reward. Slightly increased the weighting for kills when calculating MVP.
3) Players who have achieved 50 stars or 100 stars in Champion Above will be reset to a higher league in the next season.
That is it for Update 1.0.55 Spring Awakening in Rise of Kingdoms. Players can feel free to read the official patch notes in-game to get a better understanding of the new changes and content coming. We highly recommend playing Rise of Kingdoms on a PC with BlueStacks using a keyboard and mouse.