Updates
Summoners War focuses on Siege Battle in v6.2.1 update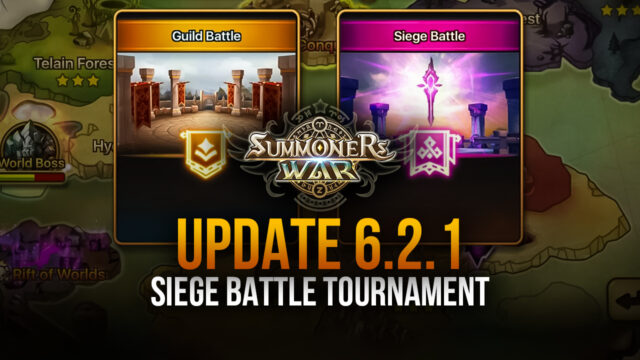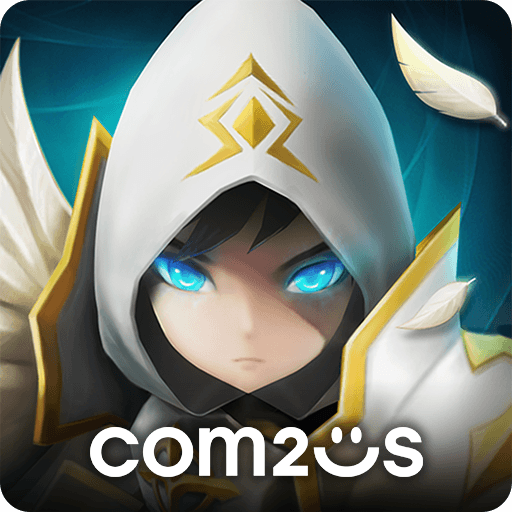 A new update has hit the Summoners War servers, with version 6.2.1 going live on all mobile screens. This update focuses more on the Siege Battle event, with changes, improvements and disclosures about the said event.
Season 3 of Siege Battle will be played out on 18th and 19th of February and culminate into the Siege Battle tournament, which will begin on February 20, 2021. The tournament will commence on the said date in February, with the Grand Finals set to be played on the 6th of March.
The brackets will be available in game for all to see from February 20 at noon. That is not it though, with several improvements made to the Siege Battle tournament qualification and eligibility criteria.

Once the Siege Battle tournament ends, the victory points for every user and participant will be reset according to the compression method, wherein the said points will be reduced to an extent of 70% of their Post-Battle points to get the Post-Reset Points.
Apart from the Siege Battle, Com2Us has also implemented certain Quality of Life changes with this update. Players can now select and sell multiple artifacts in one go from the Repeat Battle Menu; a feature that can now be activated by tapping the icon on the right side of the screen. Players can also store more Gems and Artifacts in their Inventory, with Summoners War increasing the available slots from 1,000 to 1,200.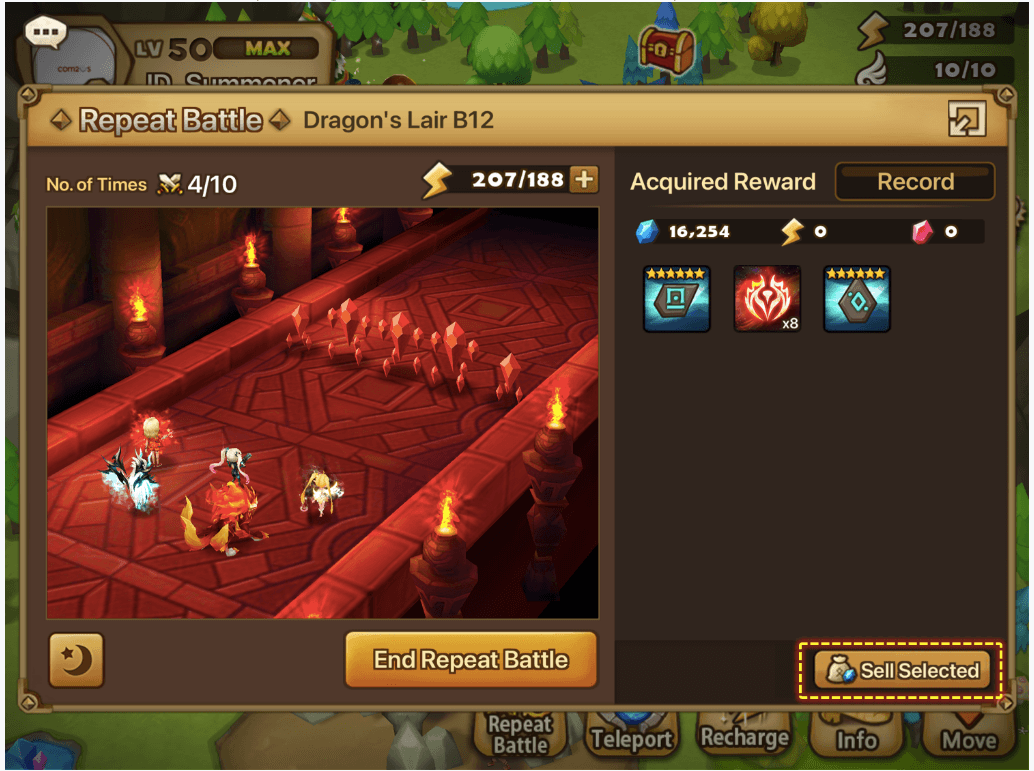 Com2Us has also chosen to direct its efforts to fix some bugs that have plagued the game and the monsters therein. There have been improvements to the battle standby motion of Chakram Dancer, Valkyrja and Hell Lady.
Beast Rider will now be correctly revived with his Beast when brought back to life by an ally after being defeated by Light Art Master's Final Touch. There were issues with overlapping displays of certain Monsters, which have also been fixed.
In certain Dimensional Rift and Trial of Ascension battles, if repeat battle mode was on, these battles were played out as auto battles. This will no longer be the case after update v6.2.1. Another issue has been taken care of, with coupon rewards being properly applied even when the players use Coupon Link instead of the Promo Code Claim Page upon redemption.