Updates
The AoT x 7DS Collaboration Event in The Seven Deadly Sins: Grand Cross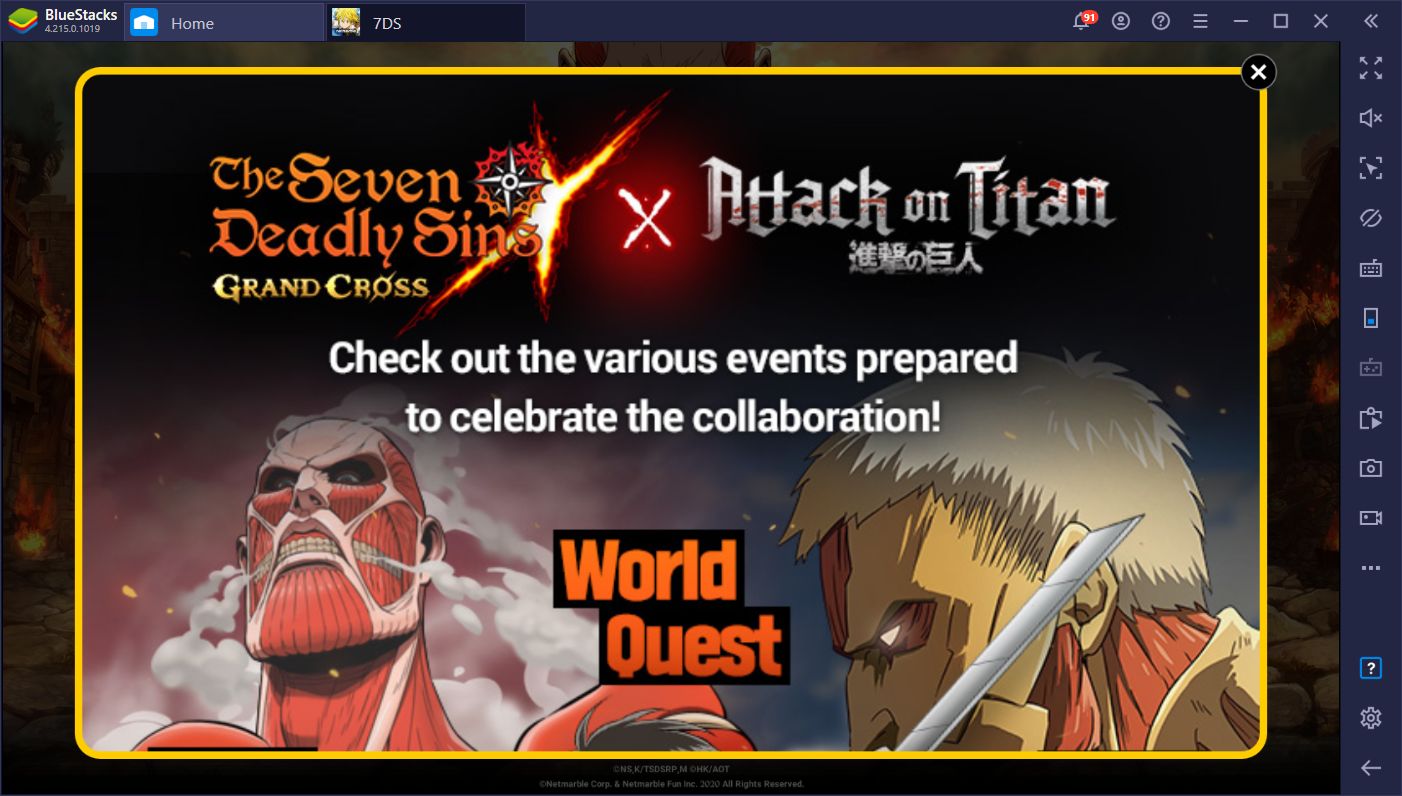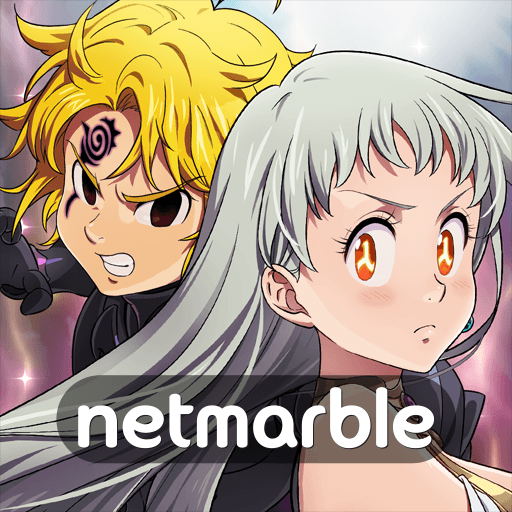 In an unprecedented turn of events for the game, The Seven Deadly Sins: Grand Cross launched a crossover event with popular anime show Attack on Titan. Now, while crossover events are not rare for some gacha games, they're almost always exciting as they often feature many elements from the shows in question. This case is no exception as players who participate in the AoT quests will be able to unlock powerful characters like Eren Jaeger, Mikasa Ackermann, and even the legendary Levi.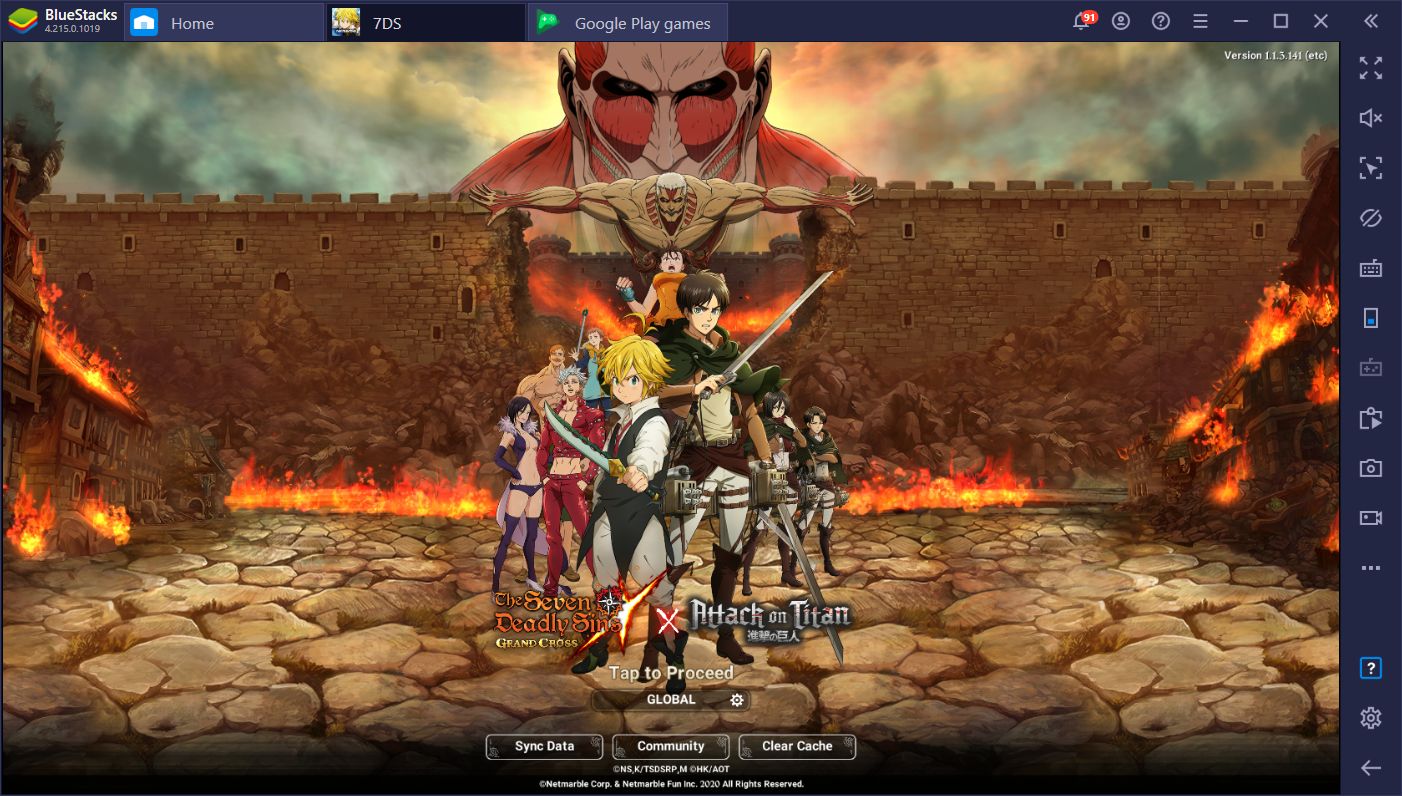 And as if that wasn't enough, there's a brand new storyline that players can explore, filled to the brim with challenges and interesting events, all of which grant awesome rewards upon completion. In this collaboration event, you'll be slaying titans left and right alongside the strongest characters in the Scout Regiment.
We have a lot to explore when it comes to this event, so let's get started!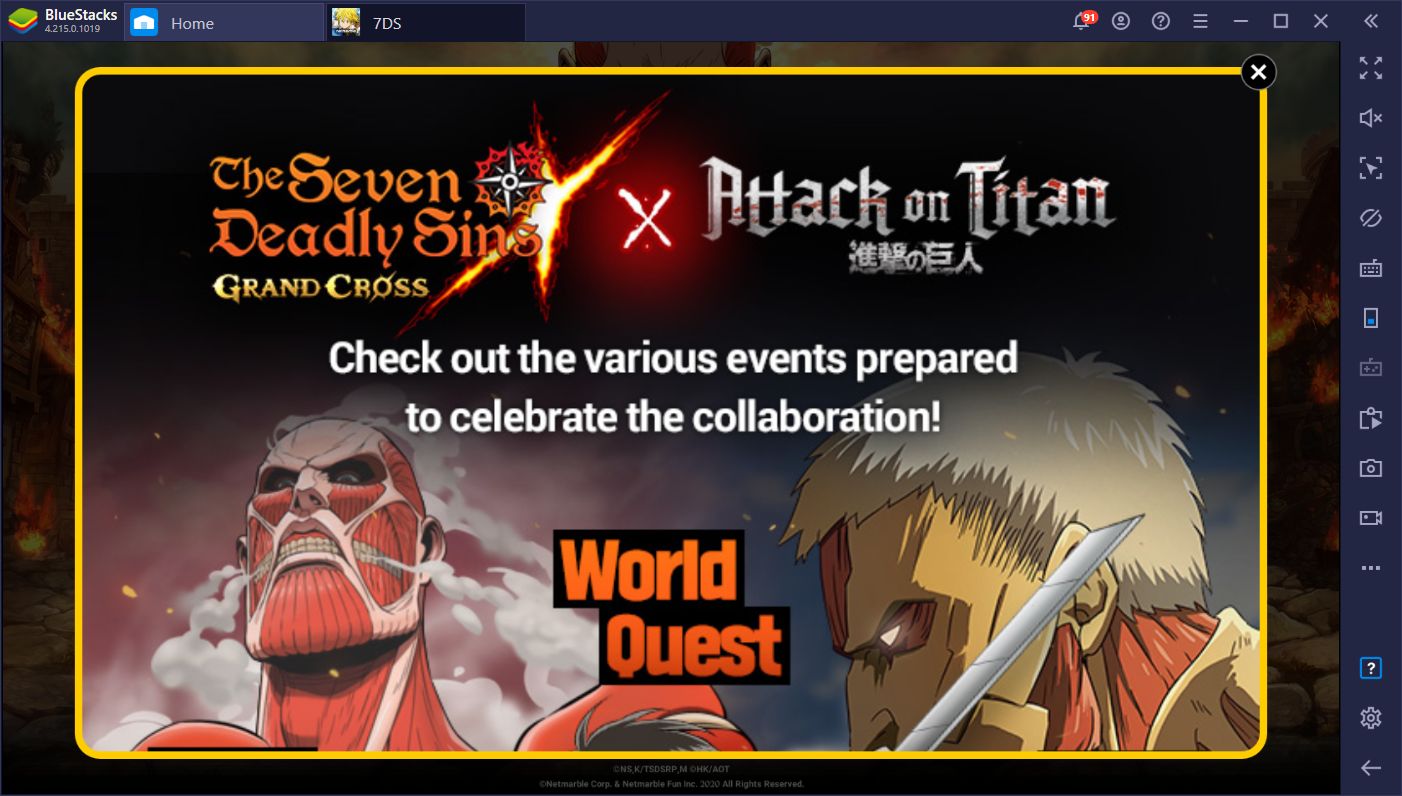 Accessing the Event and the Exclusive Attack on Titan Heroes
First and foremost: Yes, you'll be able to recruit awesome new characters from this event, including the three Scouts mentioned above. In the case of Eren, he even has a unique Titan transformation skill that temporarily changes his race into a Giant in battle, while giving him significant boosts in several defensive and offensive stats.
In order to even access the event, however, you first need to be rank 8. While most of you are leaps and bounds over this level requirement, newcomers might not. Luckily, reaching rank 8 is quite easy, and can be done in a few hours of gameplay, especially if you play 7DS on PC with BlueStacks.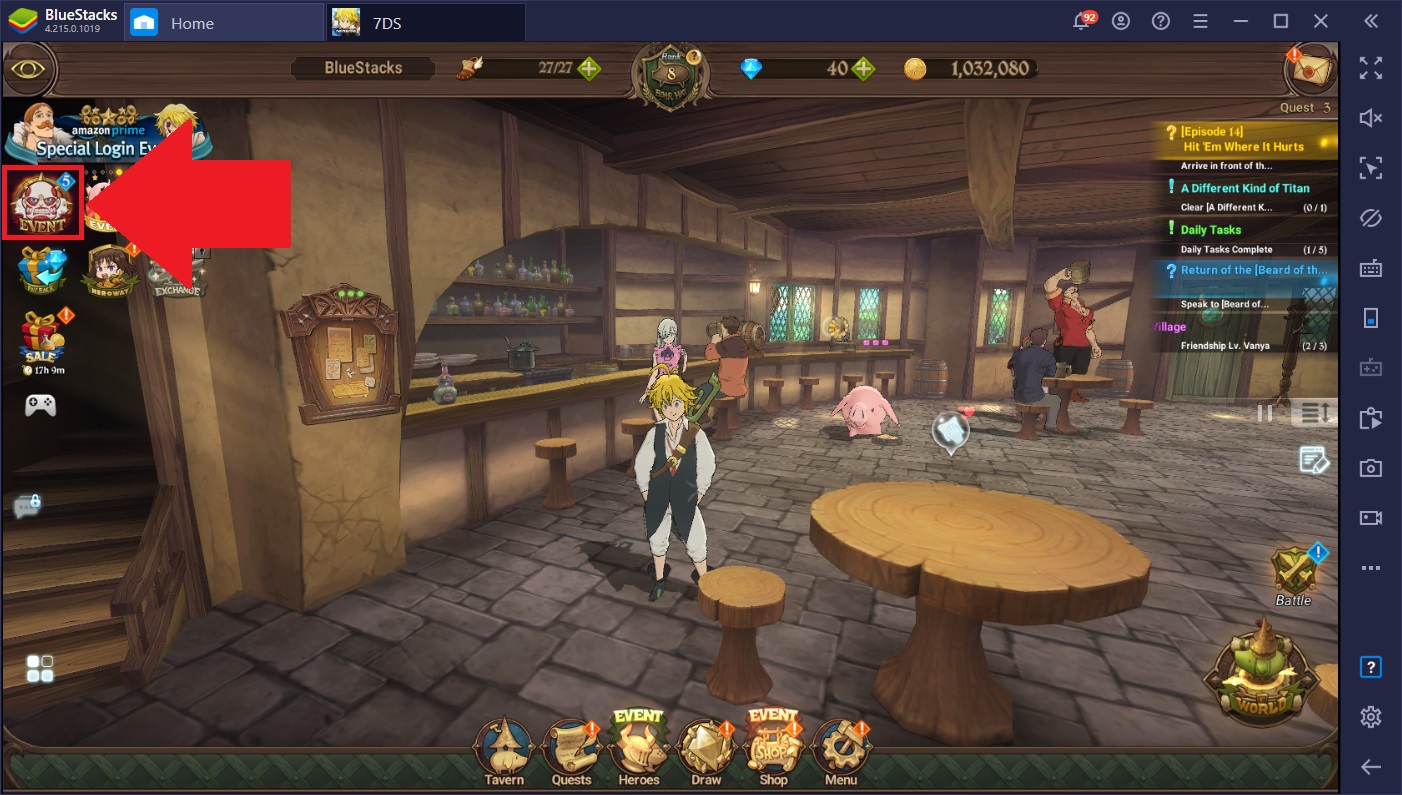 Once you reach rank 8, you can access the event menu from the special button located on the top left of the screen while inside the Tavern. In this screen, you'll be able to access every single feature of the collab event, including the world quests, the titan elimination event, the diamond event, and much more, which we'll explain in a bit.
The three new characters in the event are:
[Titan Form] Eren Jaeger: Powerful attacker that can quickly fill his ultimate meter, while blocking the enemy's ultimate attacks. He can transform into a titan for 5 turns, increasing his stats considerably.
[Greatest Soldier] Mikasa Ackermann: While she's quite strong right off the bat thanks to her powerful bleed debuff, she can buff herself considerably with her ultimate skill, further boosting her damage.
[Greatest Soldier] Levi: His main attack skill deals spike damage, which means that he pairs well with allies that can increase his crit. However, his passive skill guarantees that, when attacking the enemy with the lowest percentage of HP, he will always crit.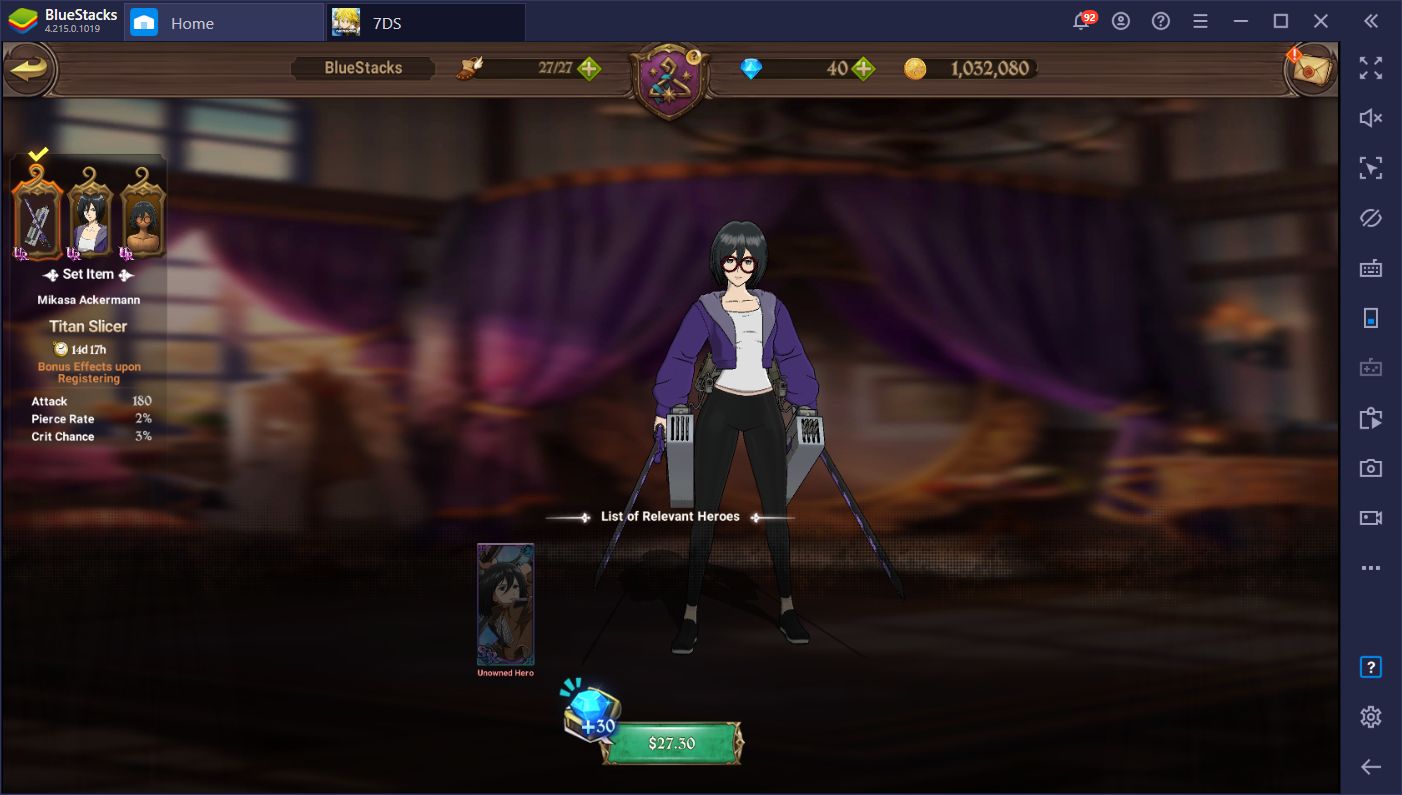 You can draw all of these characters with increased probability from the special 7DS x Attack on Titan banner in the draw hero menu. During the event, you will also receive many 7DS x AoT Pick Up Tickets, which basically give you a free summoning in this banner. Moreover, you can get a free Eren by completing all 5 world quests.
The Special Hawk Pass
If you like to invest a bit in your favorite games, then you'll like this one. The collaboration event brings awesome limited prizes to the Hawk Pass features, which is essentially a battle pass that you can level up. Every time you increase your Hawk Pass level, you'll receive awesome rewards. In this case, the prizes are related to the collaboration event and include items like emotes, cosmetics for the AoT characters, upgrade materials, and tons of other prizes like diamonds, and stamina potions, among others.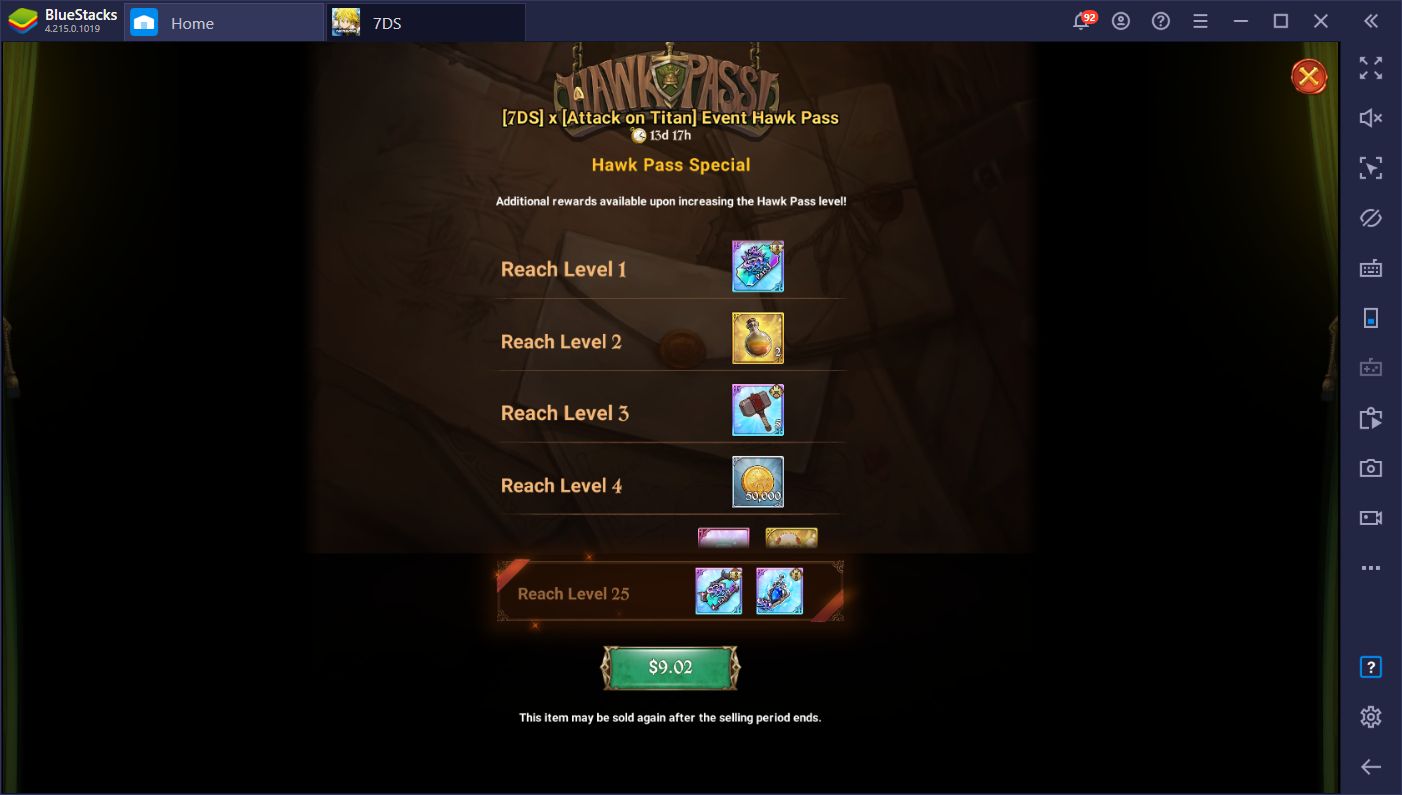 You can buy the Hawk Pass from the shop for $9.
New World Quests and Challenges
Now, the meat of the collaboration event is, well, its events. There are a few of these available right from the very beginning, while others require the completion of other missions to be unlocked.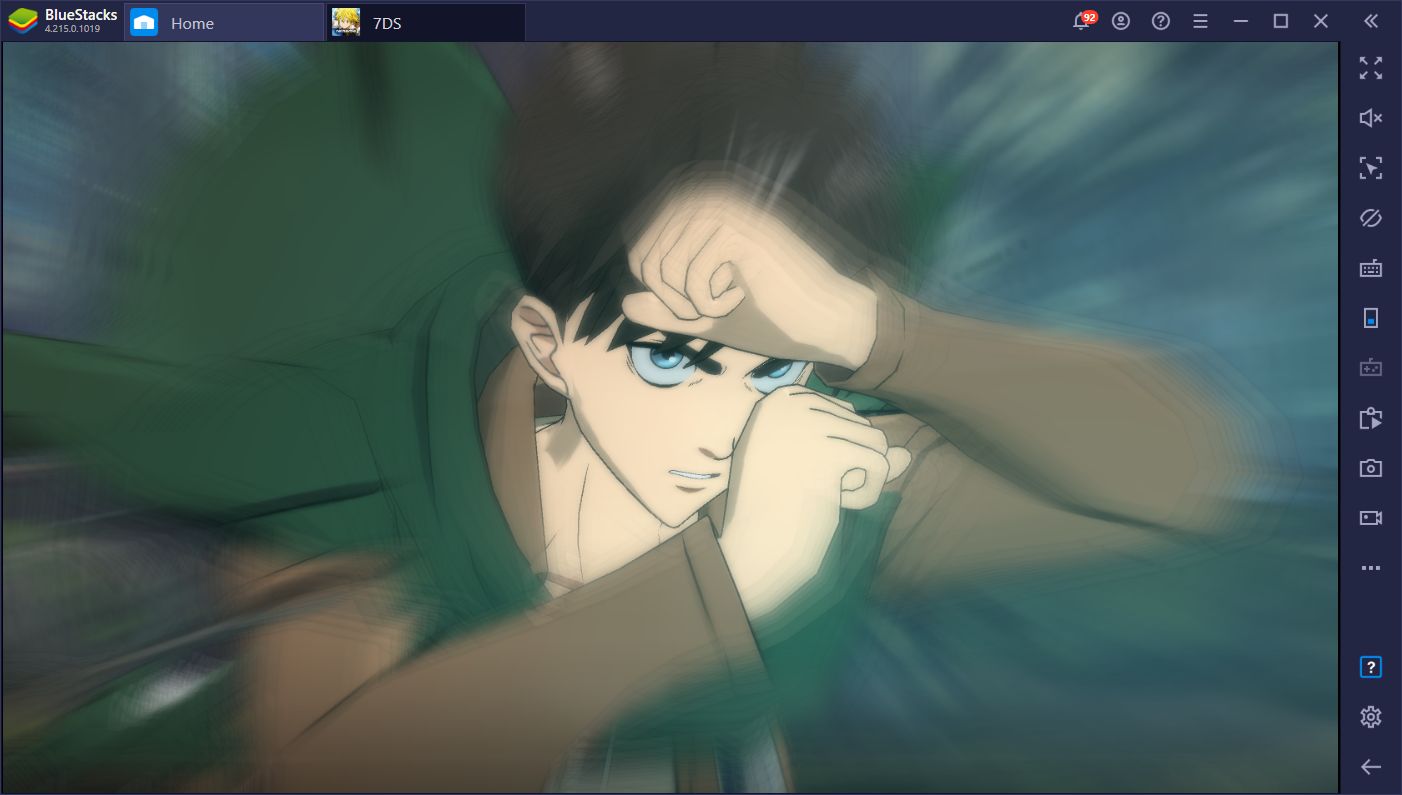 World Quest: The main story missions in the 7DS x AoT event, which consists of a separate storyline that sees characters from both anime shows hunting down and slaying titans. You'll need to clear these quests first and foremost in order to unlock everything the event has to offer. And after clearing all 5, you'll get a free Eren Jaeger for your troubles.
Special Mission: This is simply a list of tasks that you can complete within the event in order to score some extra rewards. They are like main story quests or achievements, but for the event.
Titan Conquest: Unlocks after completing "The Colossal Titan Returns" world quest, and consists of a raid against the Colossal Titan. You need an "Imperial Report on Titans" item in order to access this game mode and create a room. Once created, you can invite your friends to help you out against this powerful enemy. In the end, you will receive Omni-Directional Mobility Device fragments depending on your contribution. You can then trade these items for rewards.
Titan Elimination: Last but not least, the Titan Elimination is a limited game mode where you select a team of up to 8 characters and challenge a gauntlet of several fights back to back. In order to unlock this game mode, you'll have to clear the "Choices" world quest. You can receive rewards such as Imperial Reports on Titans, as well as diamonds, 7DS x AoT Pick Up Tickets, and more, from participating.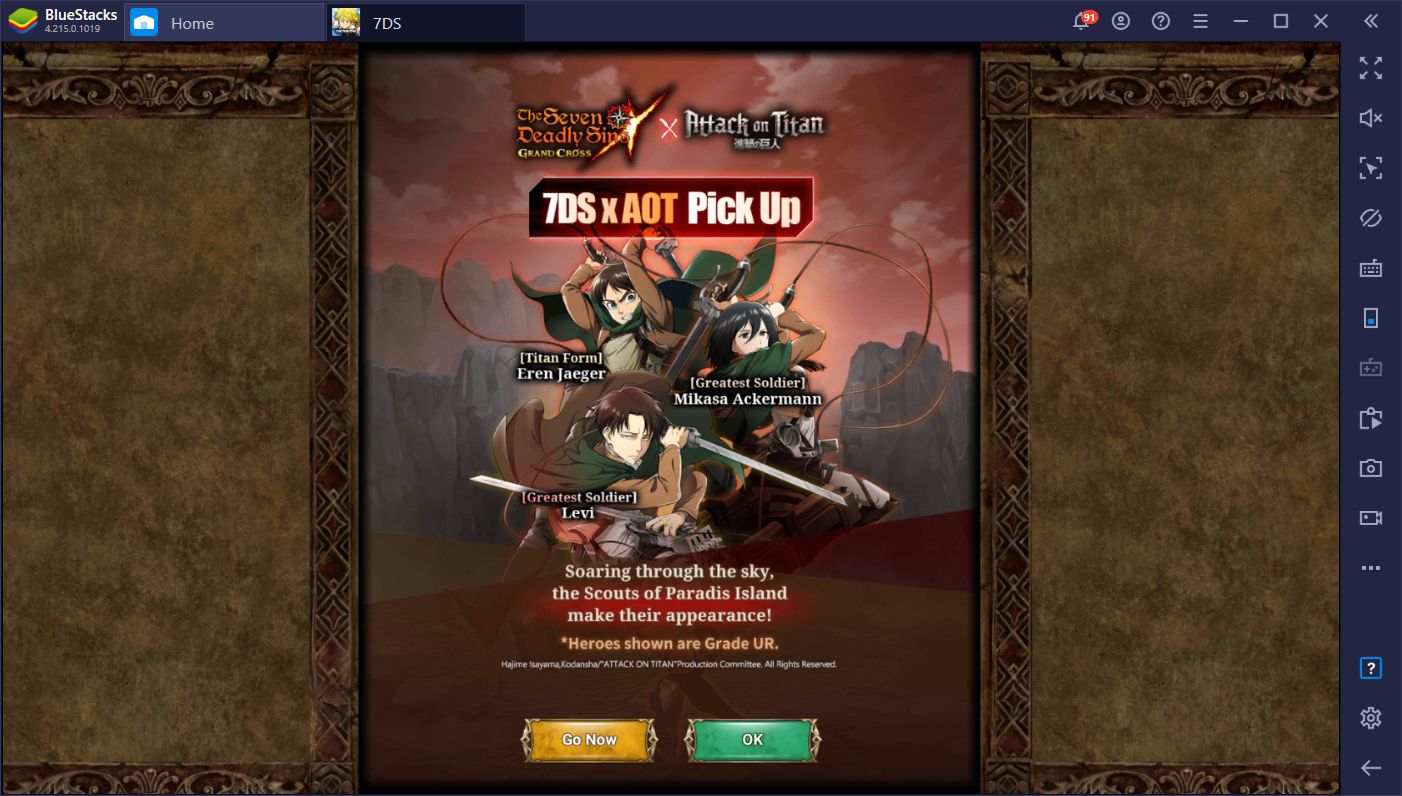 Special Rewards and Shop Bundles
Aside from the Hawk Pass, there are a few goodies that you can pick up from the store during the 7DS x AoT collaboration event:
Check-in Event: Simply login every day during the event to score some cool prizes.
Diamond Event: Use special Lucky Box Tickets to open chests that can contain up to 1,000 diamonds, among other awesome goodies. You can obtain up to 3 tickets per day by playing and completing levels related to the event.
AoT Shop Bundles: For the big spenders! These limited bundles come with lots of diamonds and 7DS x AoT Pick Up Tickets. They're quite expensive, so buy them at your discretion!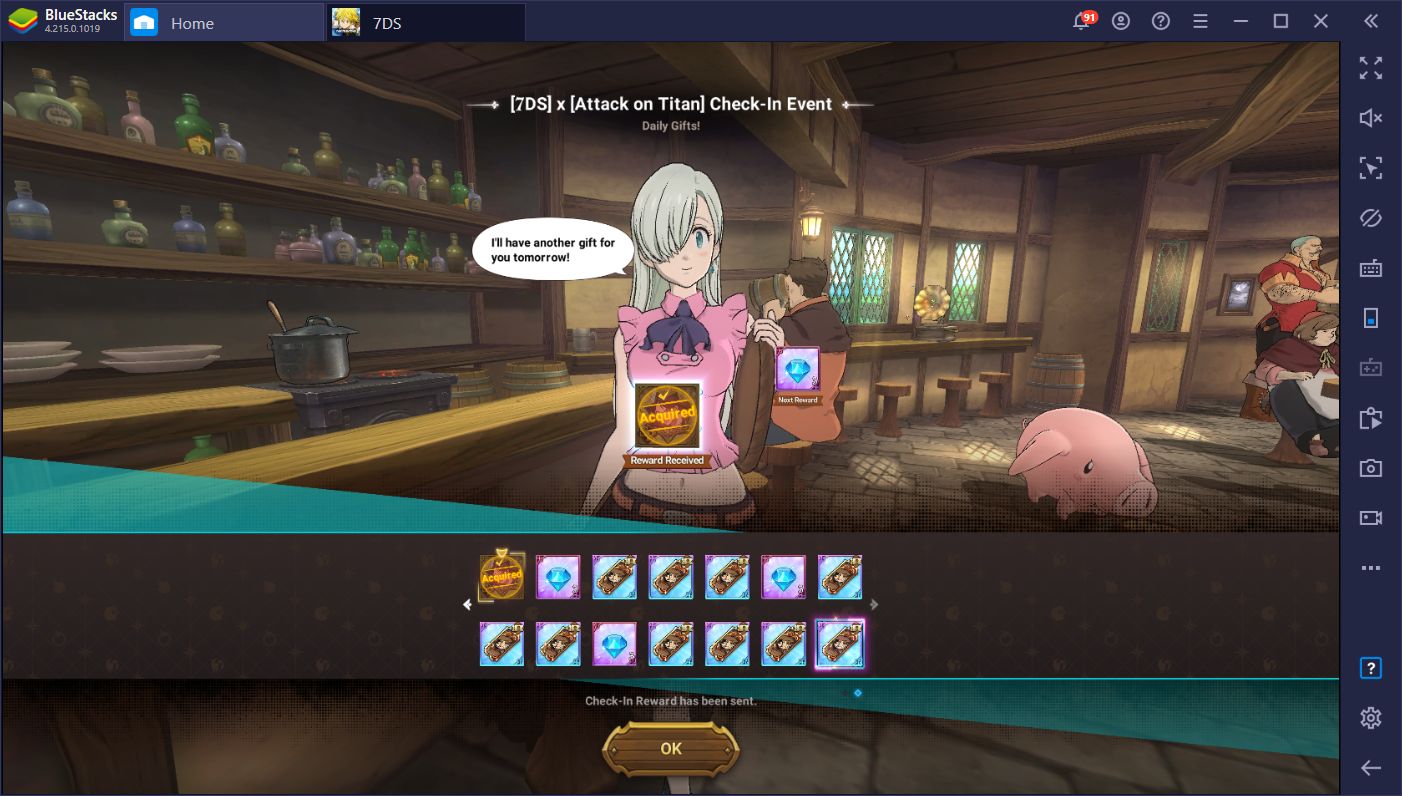 The Seven Deadly Sins x Attack on Titan collaboration event brings a lot of new content to a game that already had tons of content to begin with. Remember to login every day to score some free rewards, and clear those world quests in order to access everything it has to offer!