Updates
The Seven Deadly Sins: Grand Cross – 2nd Anniversary Update Overview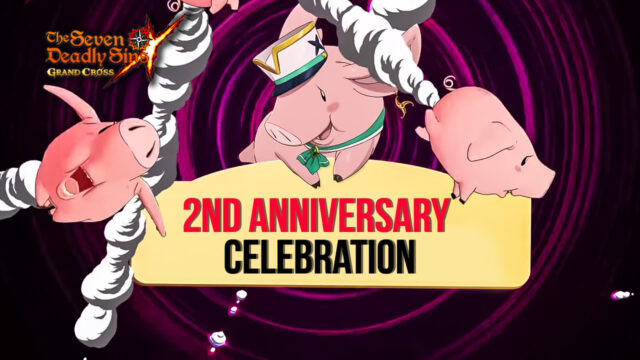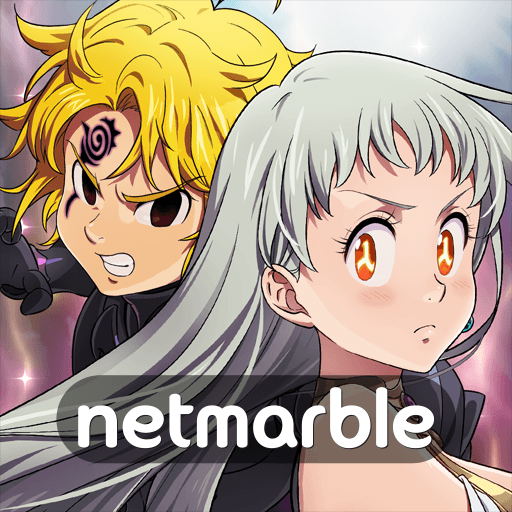 Our favorite gacha games have been celebrating their global releases left and right, including AFK Arena and Idle Heroes.
Now, it is The Seven Deadly Sins: Grand Cross's turn to celebrate their global release anniversary. The game was released in 2019 but got its global release just last year. Since then, it has occupied a lot of space not just on our mobile devices but also on PC.
If you want to play The Seven Deadly Sins: Grand Cross on PC, BlueStacks is definitely the way. It has all these wonderful features that will surely boost and help you in your gameplay like its Multi-Instance feature. Multi-Instance lets you open different instances so you can play 7DS on multiple accounts. It's the ultimate tool for the multitasker!
The Seven Deadly Sins Grand Cross 2nd Anniversary is packed with a lot of mini events and additions, divided into five: (1) draws and new hero; (2) event boss battle; (3) diverse events; (4) Chapter 18 unlocked; (5) and death match.
Draws and new hero
Hailing all the way back from Halloween, the Holy Knight Gowther appears! You can check in for 14 days to get 110 free 2nd Anniversary SP Seasonal Hero Draw to get this doll.
Another exciting news for all fans of the game and the anime series — Ban is back, and he came straight from the purgatory to save you. Enduring purgatory has brought forth an extraordinary change to his mind and body, which is why Purgatory Ban is now stronger than ever, gracing the game as a Super Super Rare (SSR) character.
Event boss battle
There is a new event boss battle called Crockshell which lets you strategize by switching between two teams. During the Battle phase, you can use the Change button to change your team at your turn at your advantage. You can select up to (3) skills for each of your teams.
Additionally, you can only clear the Demonic Beast Crockshell Event Boss Battle for a total of five times daily, regardless of the difficulty.
Remember, Crockshell's appetite for human soils is made all the more clear by his huge, gaping maw. Can you defeat this boss on your own?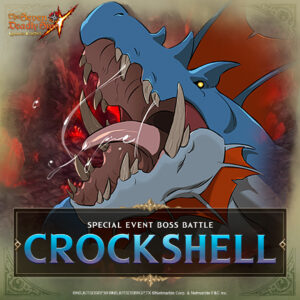 Hand-in-hand with this event is the boss battle exchange shop where three cosmetic items will be available for festival heroes.
Diverse events
Watch out for The Seven Deadly Sins: Grand Cross 2nd anniversary bingo which will give out awesome treasure chests, three cosmetic items for festival heroes, and hawk pass loyalty points too.
Hawk's Awesome Treasure Chest event will generously grant you exciting rewards. There are two kinds of chests — the special and the normal. The special chest is decorated in white and gold while the normal chest comes in red and white.
Of course, there is also an empty chest but fret not because if you get an empty chest on your first or last attempt, it will automatically turn into a special treasure chest.
You will also build up loyalty points whenever you open normal or empty chests, so either way it's a win-win situation. Fill the gauge with loyalty points to open a special treasure chest.
You can only open nine treasure chests a day which resets at 12:00 a.m. PDT.
Moving on to the Special Bingo event, use the Grand Cross 2nd Anniv. Number Draw Tickets or Choices to acquire numbers, get a bingo, and get the rewards from the relevant bingo line.
As a bonus, get every space on the board to get an ALL BINGO reward.
The festival hawk pass loyalty points boost will give consecutive hawk pass holders a boost of up to 150%.
Aside from this one, the game is also promising non-stop events for fans like the Solgres reward dungeon & sacred treasure shop discount.
The Fort Solgres Special Reward Dungeon offers a variety of monster drops like the Rage Screamer of Strength, the Wild Screamer of HP, and the Death Whisper of Speed which come in Gold Box and Silver Box variants.
Note that you can only clear this dungeon once a day.
Among these non-stop events is the Special Missions. You need to complete all these missions to receive the final reward:
Draw a hero 1 time

Clear the Boss Battle 3 times

Use the Boss Battle Exchange 5 times

Get bingo 10 times

Clear the Solgres Reward Dungeon 3 times

Use the King's Material Exchange 3 times
Chapter 18
The main storyline finally get an update on The Seven Deadly Sins: Grand Cross. Based on the photos, the new chapter will focus on Elizabeth and Meliodas.
The "Clearing 100% of each of Chapter's quests" achievement will be available on the next story update.
Death match
Play the death match mode in real-time in the new update! This means you can say goodbye to long waiting times because now you will be able to join death match rounds whenever you want.
Select your ally, view their deck and CC at a glance — yes, all these are at your fingertips already.
Which part of The Seven Deadly Sins: Grand Cross 2nd Anniversary update are you most excited about?