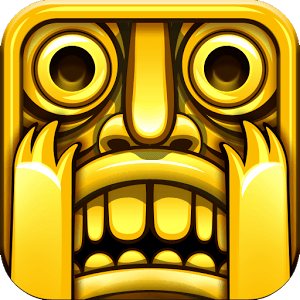 Imangi Studios
Arcade
Last Update October 27, 2016
Can You Run fast Enough to Escape?
One of the biggest android hits of all-time is ready to be played on your home computer. The massively addictive Temple Run not only shattered mobile gaming records but also spawned a lot of copycats. Help your intrepid explorer escape from an ancient temple by avoiding obstacles, jumping over them, and even sliding underneath them. Don't be too slow or the Demon Monkeys will get you. You have been warned.
Now you can join over 50 million other players across the globe in one of the most action-packed Android games ever. Click the link above to play Temple Run on PC or Mac today using the new BlueStacks Android Emulator tool. With the free BlueStacks program, your computer has the capability to run just about any Android game. With this power, you can unlock the true potential of your favorite mobile games. No more tiny screens and poor sound quality.