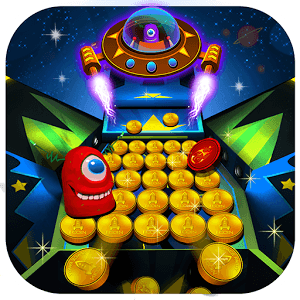 Play Coin Stars: Slots Pusher on PC
Developer
Mindstorm Studios
Category
Casual
Last Update
May 3, 2016

Bring the Stars Down to Earth with Coin Stars
Space travel is not a thing of our imaginations anymore. With Coin Stars: Slots Pusher, you get to travel across the whole universe and collect rare prizes and whole bunch of coins. When space travel gets to be a bit too much for you, relax with fun mini-games to keep things fresh and interesting. Along your travels, you will find a wide variety of special power-ups that will help you really rake in the coins. Coin Stars is your answer to the boredom of everyday life.
Why keep all this coin dozing fun trapped in your pocket, though? Download the free Bluestacks Android Emulator app and you can play Coin Stars: Slots Pusher! on PC or Mac right now. Bluestacks is a free program that allows your computer to play almost any Android game or app. The problems associated with mobile gaming seem to disappear as soon as you play your first Android game with Bluestacks. Battery life is not a worry anymore. Reliable internet is always available and you never get an overage charge. Best of all, you can save space on your mobile device.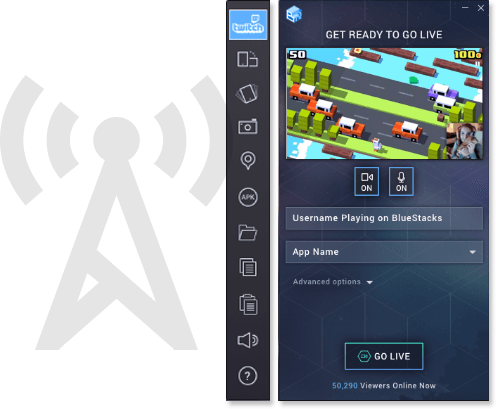 Connect Like Never Before
It seems a new social media site is popping every other day and most of them will be gone by tomorrow. For gamers, there was never a place for them to go and connect with other gamers – until Twitch.tv was launched. Since it first started in 2011, Twitch has hosted millions of gaming broadcasts featuring titles from across multiple platforms. Before now, streaming Coin Stars: Slots Pusher games to Twitch required extra devices and cables. With BlueStacks 4, there is no need for anything extra. Now, you simply hit a button and begin broadcasting Coin Stars: Slots Pusher to millions of fans around the world.