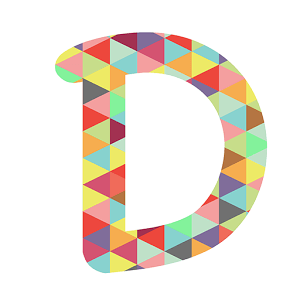 Play Dubsmash on PC
Developer
Mobile Motion GmbH
Category
Video Players
Last Update
January 6, 2017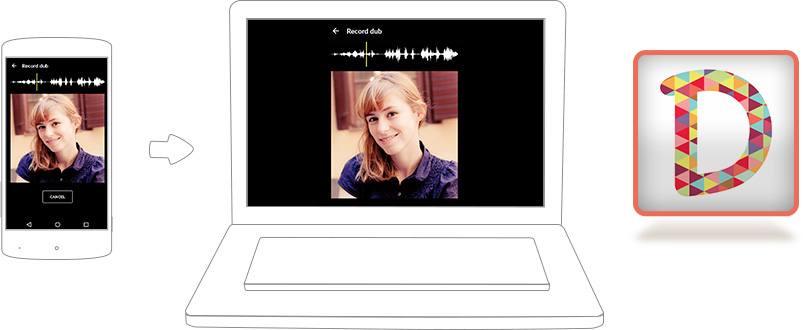 Take Your Selfies to the Next Level
Introducing Dubsmash, the newest app to turn your selfies and videos into works of art. Instead of sending a boring pic or video to your friends, dazzle them with fun and famous sounds. Millions of users have already discovered the fun that can be had with the Dubsmash app on Android. It only takes three easy steps to record your Dubsmash vid. Start by finding a sound that brings a smile to your face. This can be done through the exclusive Soundboard or simply search for sounds you like. Next, it is time to record your video. Do a little dance or make a funny face, the choice is totally up to you. The final step is to share your dubbed video with your friends, family, or the entire world.
The problem with mobile photo and video apps is the limitations you are stuck with. Using Dubsmash on your mobile device means you can only use the photos stored on your device. Then, the quality is never as good as you would like it to be. Download the new Bluestacks Android Emulator app from one of the links on this page and you can toss those worries in the trash. Bluestacks is a free PC and Mac tool that allows you access to the vast Google Play library right on your home computer. Play games longer, send pictures more clearly, and save your precious data plan for when you really need it.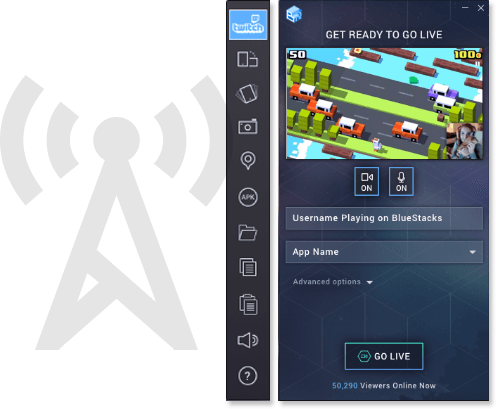 Show Twitch Where the Funny's At With BlueStacks 3 and Dubsmash
Dubsmash is a great way to entertain yourself and your friends, but there's no reason you can't entertain even more people. When you use Dubsmash on your computer with the new BlueStacks 3 player, you now have instant and convenient access to Twitch broadcasting. Record your funniest conversations to make the world smile or simply show others how to use the app. Meet other app users and get great ideas on how to make even better videos and clips in the future as your creativity is sparked.