App Reviews
King's Throne: Game of Lust – Game Review and Spicy Insights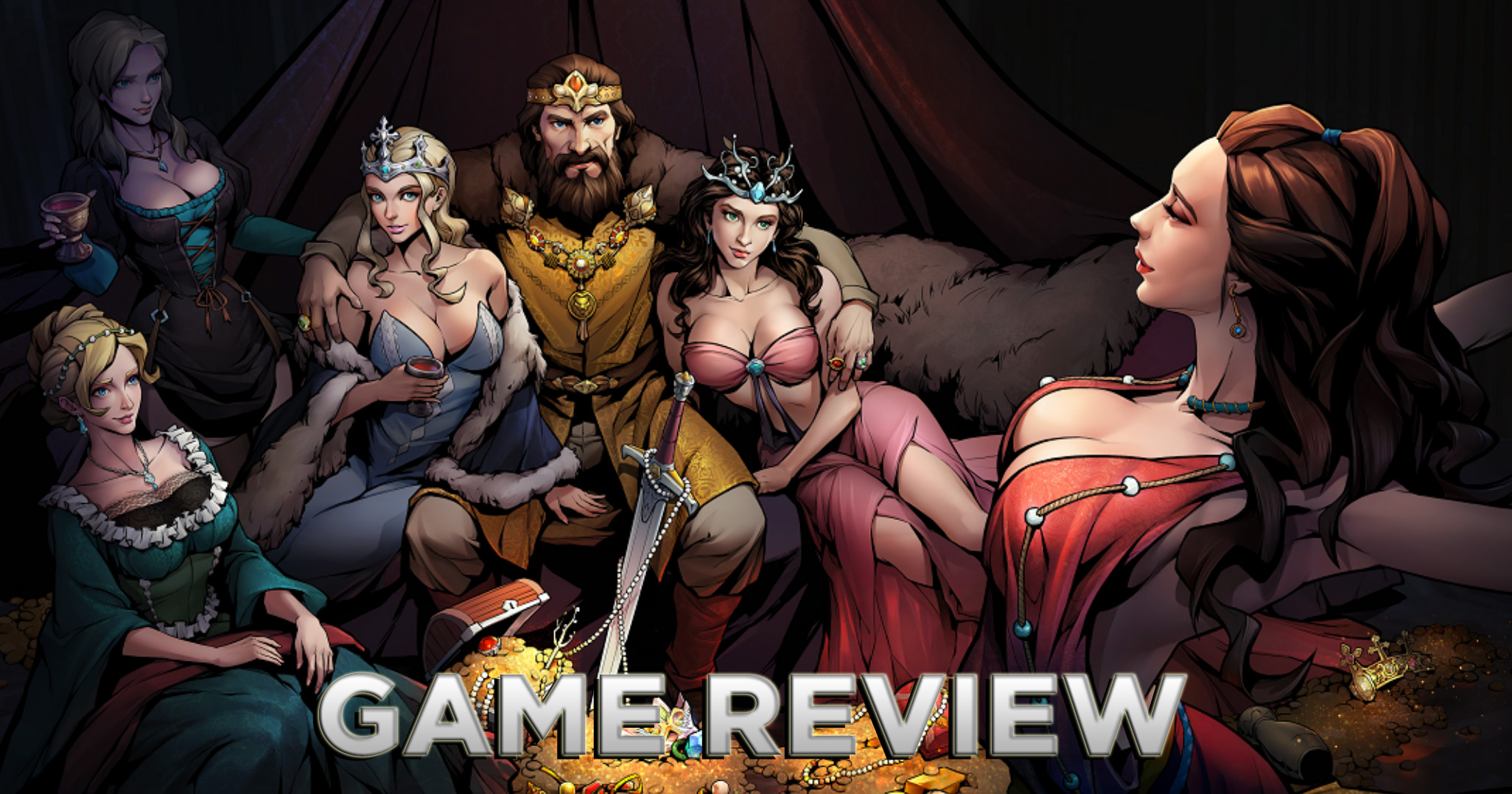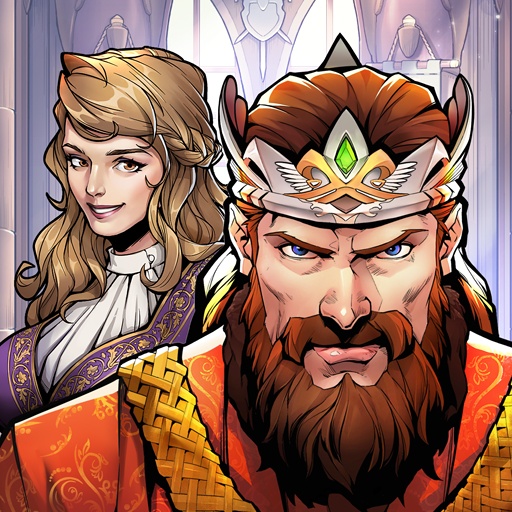 King's Throne: Game of Lust is an empire management mobile game with extraordinary potential. Players all over the world eagerly await its official release on the Play Store, but, if you're feeling extra naughty, you can already download and install it using BlueStacks and this guide.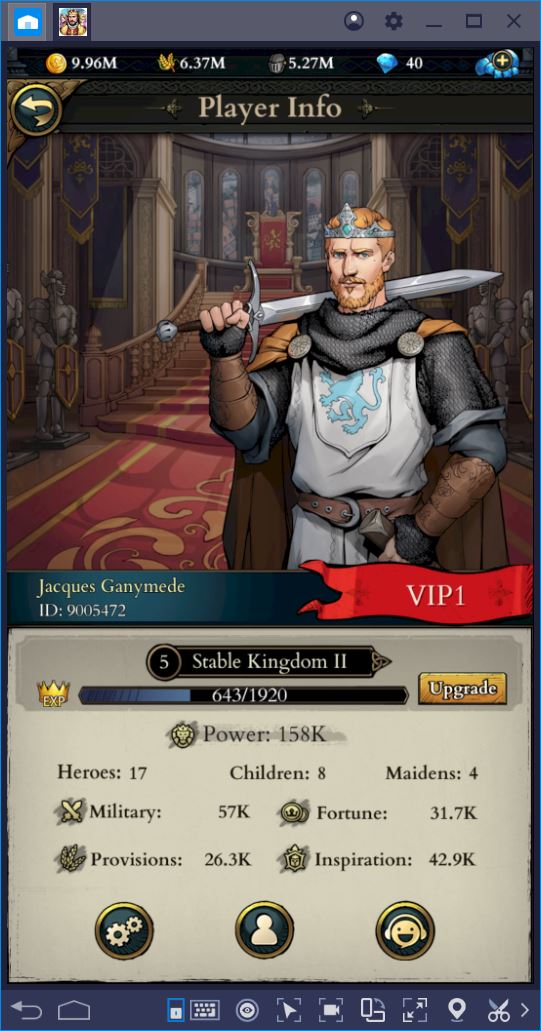 Meanwhile, we took a good look at King's Throne and can't wait to share our first impressions. Is this Game of Lust really as spicy as it sounds? How does it match up against other releases in the same genre? At the end of the day, is it worth playing and/or paying for? Below, we answer all of these questions and more.
Enjoy a More Complex Take on Empire Management
At this point in time, the vast majority of empire strategy games focus on base-building, armies, and war. There's nothing wrong with this state of things per se, but sometimes it's nice to switch it up a bit and escape the same old game mechanics for a change. If you, too, have reached that moment when all mobile strategy games look and feel to you as if they are spawns of one another, you will absolutely love what King's Throne: Game of Lust brings to the table.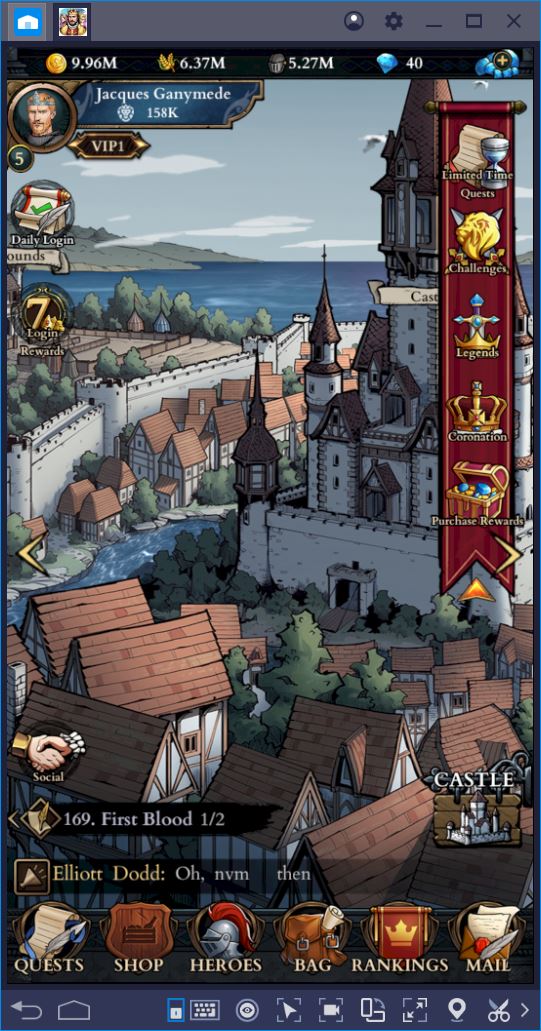 This release by GOAT Games does tackle empire management, but does so in a completely unique way. For us, it's a breath of fresh air in an over-saturated and often repetitive market. Of course, you can still go to war in King's Throne and you most certainly need a powerful army to unite and defend your lands, but this comes second to other, more… stimulating… aspects of rulership.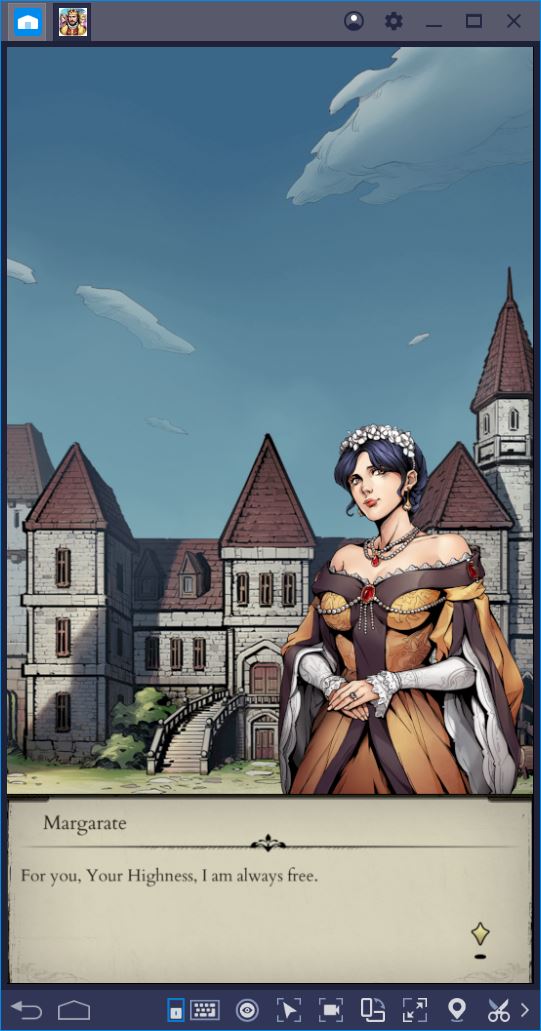 The three basic resources in King's Throne are gold, grain, and soldiers. To increase your production of each of the latter, but also to boost the overall strength of your empire, you must surround yourself with strong heroes, able maidens, and well-educated heirs. How you manage your court and interact with your subjects is far more important than how you choose to use their swords.
Train Powerful Heroes (No Gacha Involved)
When you start playing King's Throne, you slip into the skin of a young prince whose father, the king, is unexpectedly murdered. Your goal becomes to find the ones responsible for this vile ploy and punish them, but you must do so while concomitantly living up to the duties of a ruler.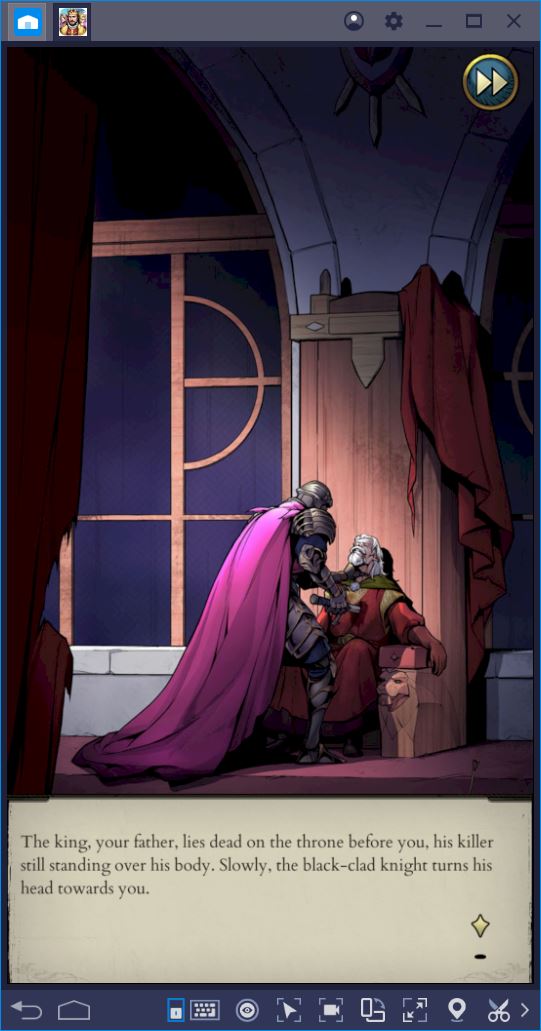 As you progress through the storyline, heroes of legend hear of your deeds and desire to join your court. Once they do, they use their skills to improve your food production, inspire more troops to join your cause, boost the economy, or accompany you into battle. Some are obviously better than others, but there are no Gacha mechanics involved in obtaining them. You know exactly which hero comes from where and how to get them.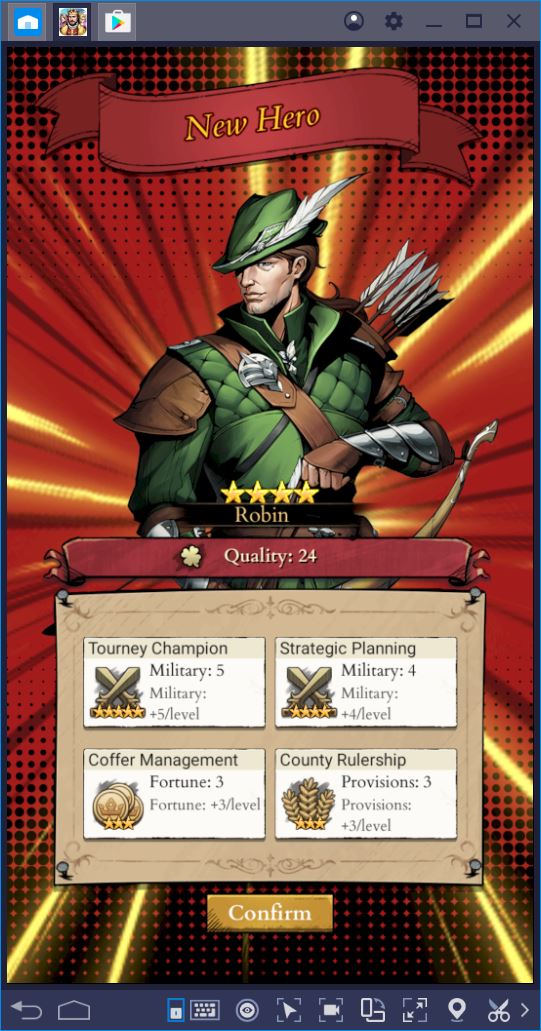 Of course, the best heroes in the game – such as Arthur, Richard the Lionheart, or Charlemagne – require you to invest real currency in order to unlock higher VIP benefits. However, once you have fulfilled the necessary conditions, you don't have to worry that you've spent all that money for just a slight chance of getting what you want. The heroes are guaranteed to join you, which is definitely a plus in our book.
Court Beautiful Maidens and Sire a Dynasty
One big selling point of King's Throne is that, as a ruler, you have some interesting privileges. For one reason or another, maidens from the land throw themselves at you whenever presented with the opportunity to do so. We guess there's something in the local fountain water that makes them extra lustful.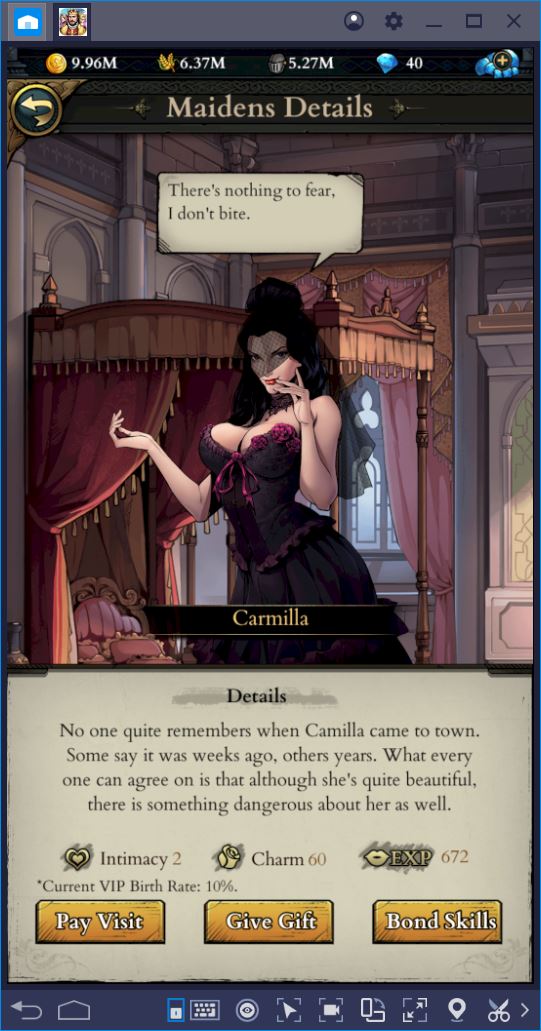 At any rate, as you complete events, you can bring more of these fascinating young women – including even Helen of Troy and the vampire Carmilla – to court and give them a tour of the royal bedchambers. Sometimes, they bless you with a son or daughter, which is the main way for you to expand your dynasty. Somehow, in this Kingdom of Lust, all of your children are legitimate, although you're technically not married to any of their mothers. Details…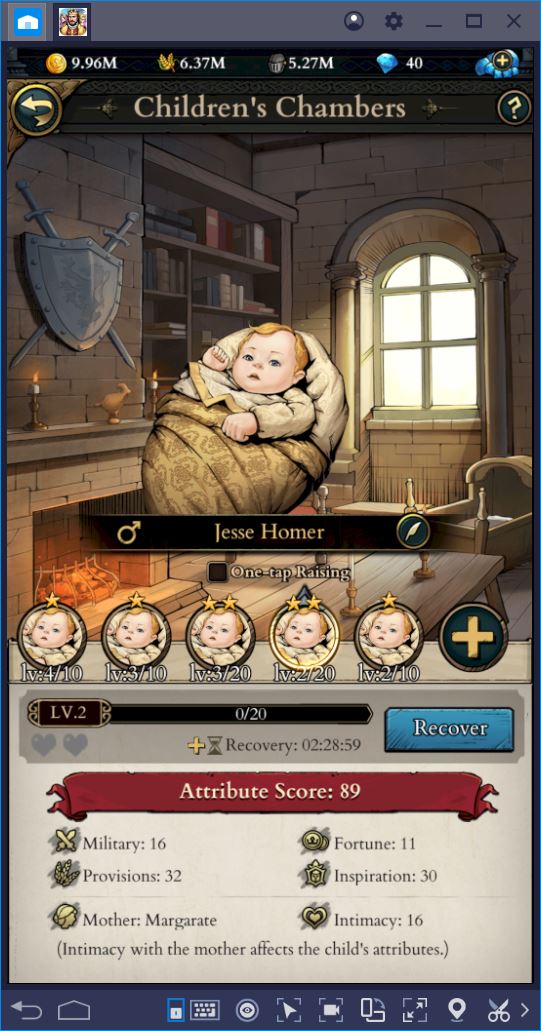 Although they appear to never leave their bedrooms (and never take off their clothes, for that matter), the beautiful maidens at court do have some other functions in addition to the king's pleasure and progeny. To learn more about them, though, you'll have to take a look at our BlueStacks guide to maidens and intimacy in King's Throne.
Connect with Other Players through Alliances and Marriages
Once your sons and daughters become of age, you can choose to arrange marriages between them and the heirs of other players. You can do this by proposing directly to another player (or one of their children, to be precise) or by broadcasting a matrimonial announcement on the world chat. When married, the attributes of your children are cumulated with those of their spouses, which usually doubles their contribution to your empire.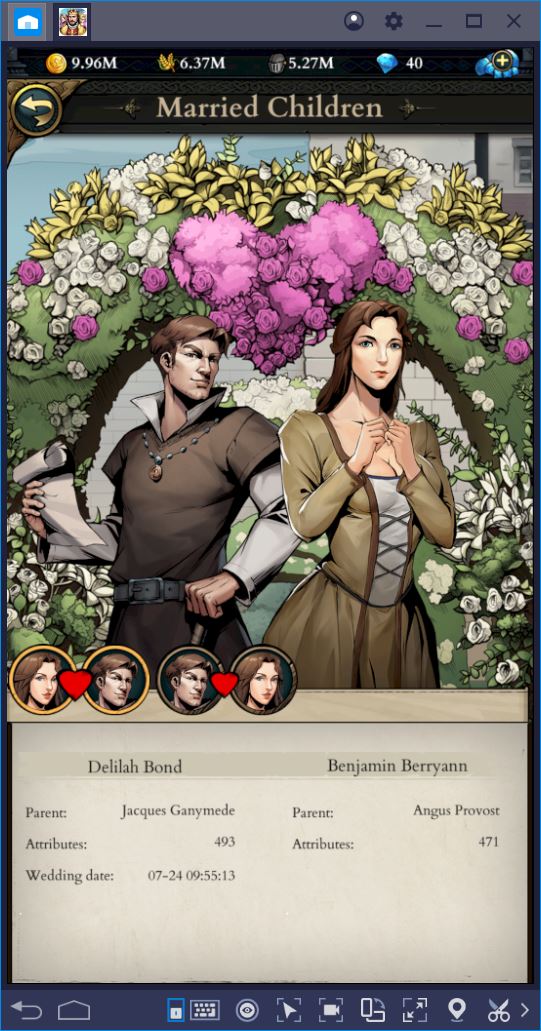 A good marriage, in other words, is the ultimate goal for both your heirs and heiresses. Who thought this game could sport an equalitarian view of men and women in any respect? Even so, whether you're marrying off a prince or a princess, you get equal benefits and make identical arrangements. It seems as if the king has no intention of dying any time soon so he simply doesn't have to strain his mind with issues such as succession, legitimacy, or gender equality. Lucky him!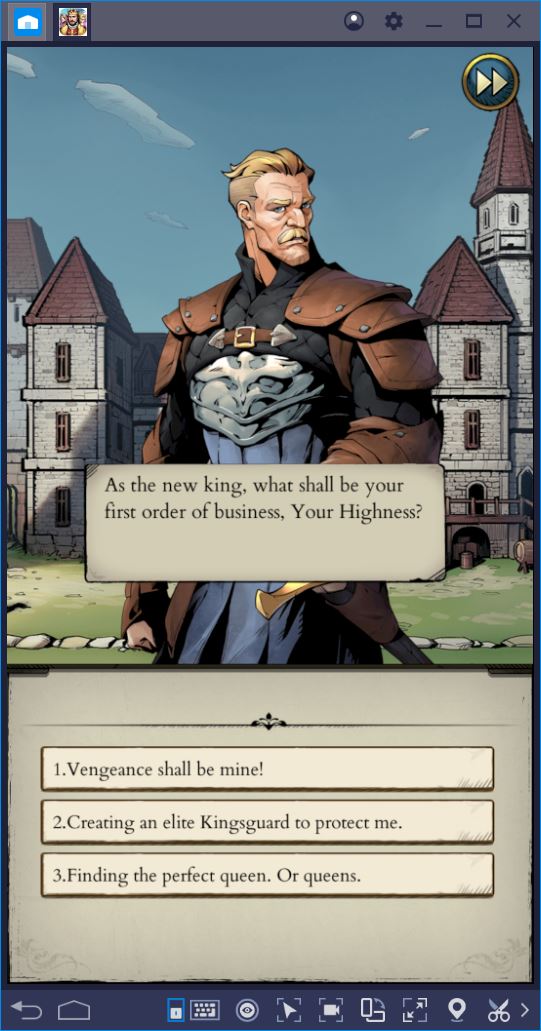 When you marry a child to that of another player, the latter becomes your in-law and you can connect with them in chat. Furthermore, once your kingdom reaches a certain level, you can join forces with other players and obtain all kinds of bonuses from an alliance.
There's so much more to King's Throne: Game of Lust than we could fit in this one review! The short version of it is that this is a unique empire management game with tons of potential, lots of gorgeous and willing (though always fully dressed) maidens, legendary heroes, and many opportunities to plan and strategize. If this isn't reason enough to give it a try, we don't know what is. King's Throne has certainly caught our attention and we intend to get to the bottom of every aspect of the game in our future guides.