Game Guides
King's Throne: Game of Lust – The Ultimate Guide to Maidens and Intimacy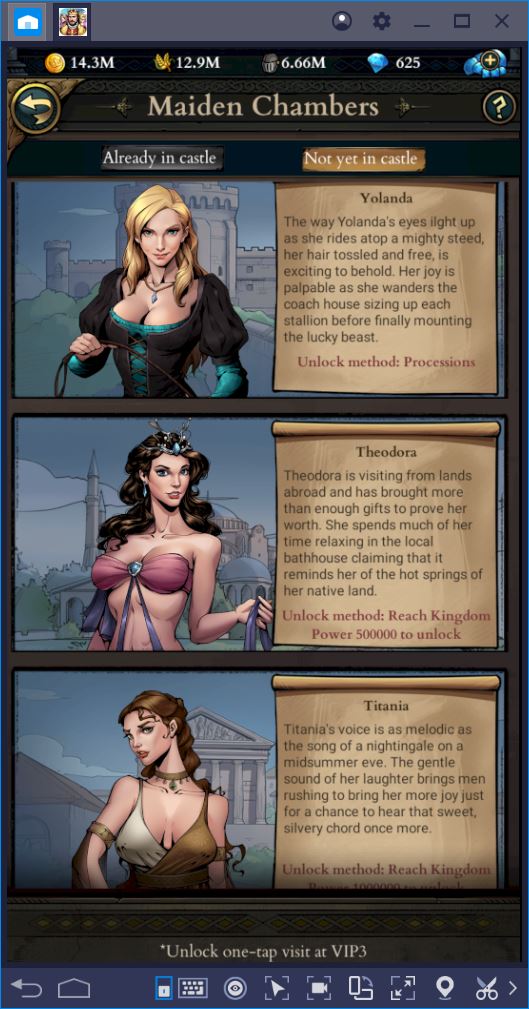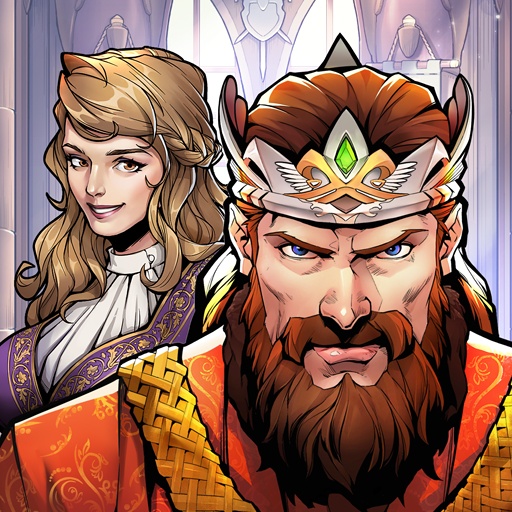 King's Throne is subtitled "Game of Lust" for serious reasons. As soon as you place the crown on your head in this game, all known rules of succession are thrown out the window in favor of a more primordial law of desire. Forget marriage and legitimacy. All maidens in the land want a piece of you and, apparently, you are more than capable to provide entertainment for each of them.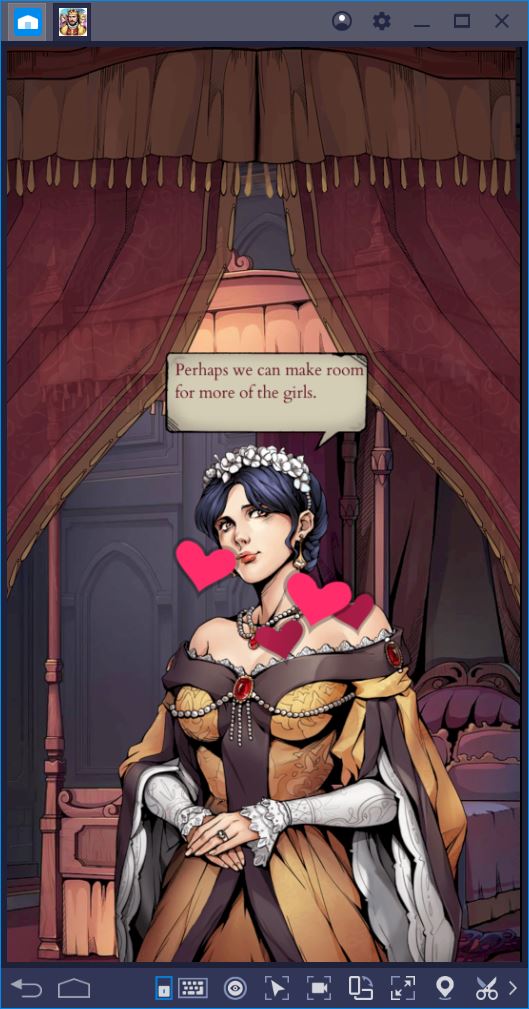 Once you're done admiring their portraits and spicy lines, though, you realize that maidens play a pivotal role in the development of your kingdom. Although they do not directly offer boosts as significant as those of your male heroes, they still participate to your overall score and are the only way for you to ensure the continuity of your dynasty.
We've experimented thoroughly with these young women, all so that you can know exactly where to find them and how they might help you. The lengths we go to for our readers!
How to Bring Maidens to the Castle
King's Throne is a fairly new game that we could access early thanks to BlueStacks and this guide. Because there isn't a lot of information out there about the game yet, the one question you're likely to see up to 10 times per day in the global chat is: How do I get married? The answer – you don't. You just bring maidens to the castle and they are so extraordinarily impressed with you that they put themselves at your disposal without even the promise of a ring. Naturally, one can't help but wonder how many women were involved in the development of this narrative.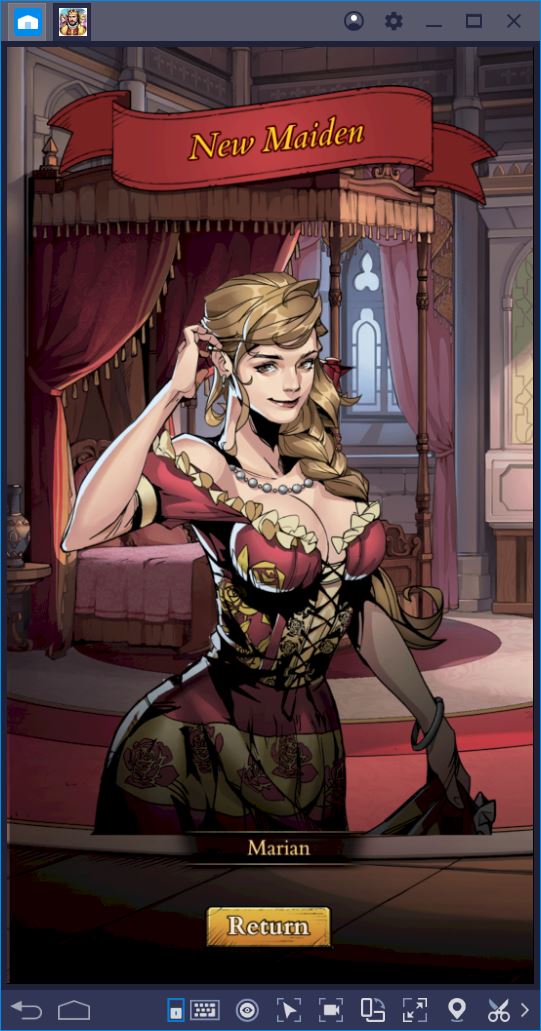 At any rate, the question then becomes: How do I bring more maidens to my castle? The first maiden you meet, Marian, joins you before you even finish the tutorial. Isabella and Margarate follow shortly afterwards, but that's it. After them, you have to work in order to convince other women to join your cause, so to speak.
There are three main ways to convince maidens to move to your residence. The first has to do with your overall kingdom power, which you can view by clicking on your portrait at the top left of the main screen. Once your rule is notable enough, Carmilla (100,000), Vivienne (200,000), Titania (500,000), and Theodora (1,000,000) will all visit you.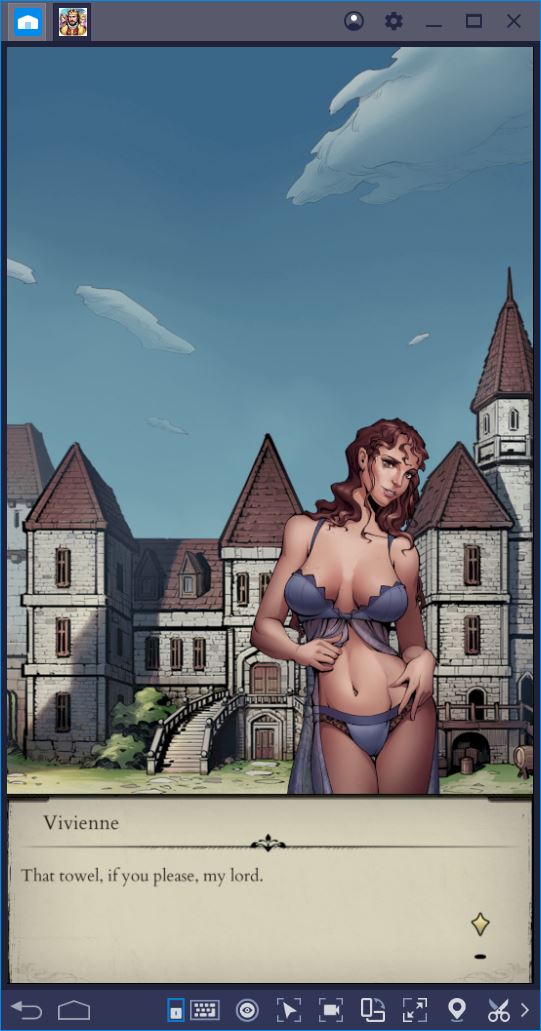 Another way to gain access to new maidens is by purchasing VIP levels with real currency. Lady Glodiva (VIP 2), Evianne (VIP 4), Morgan La Fay (VIP 6), and Maeve (VIP 8) can be obtained in this manner and, as you would expect, their stats are some of the most impressive in the game.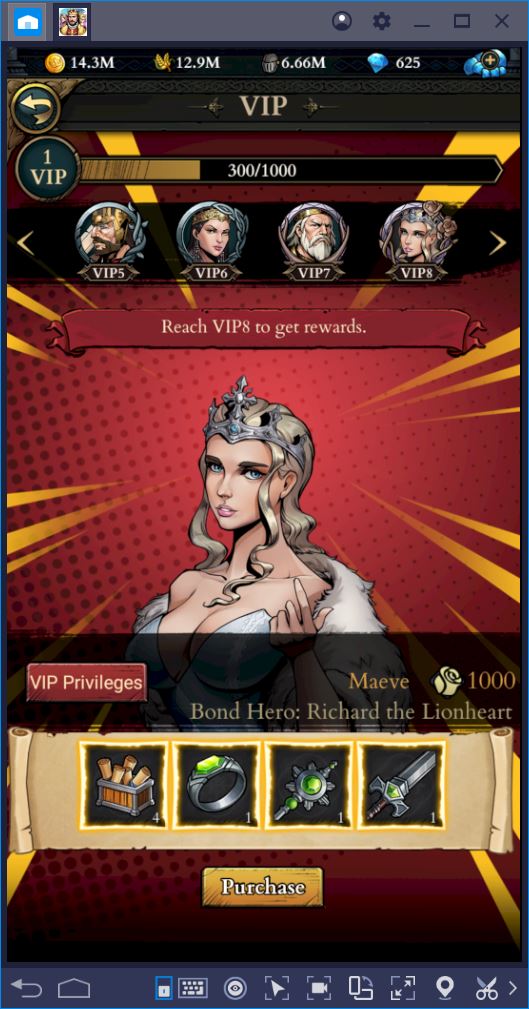 Finally, the way to bring most maidens to the castle is through Procession Events. These are unlocked fairly early in the game and can be accessed by clicking on the carriage at the left side of the residence screen. You can stack and hold 4 processions at a time, the outcomes of which are determined by your current Luck (between 0 and 100). The higher your luck, the more likely that you will encounter a maiden, but that's not enough to bring her home. You actually have to be fortunate enough to meet the same woman several times before she decides to join you. This takes a bit of patience, but makes the game much friendlier for F2P players, who ultimately have access to all but a few female characters.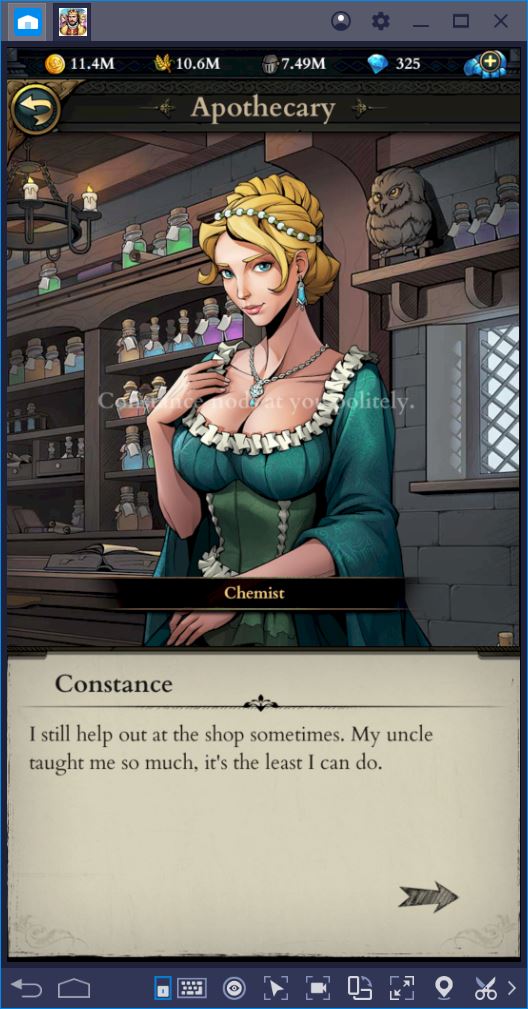 Maiden Stats: Intimacy, Charm, EXP
Each maiden boasts three important stats. As we've already discussed in our guide to siring powerful princes and princesses, a maiden's Intimacy with you directly affects the potential and stats of your child with her. You can increase this number by visiting a woman directly (as opposed to the "Random Visit," which doesn't cost any diamonds) or by providing her with gifts – Precious Necklace for +1 or Priceless Earrings for +2.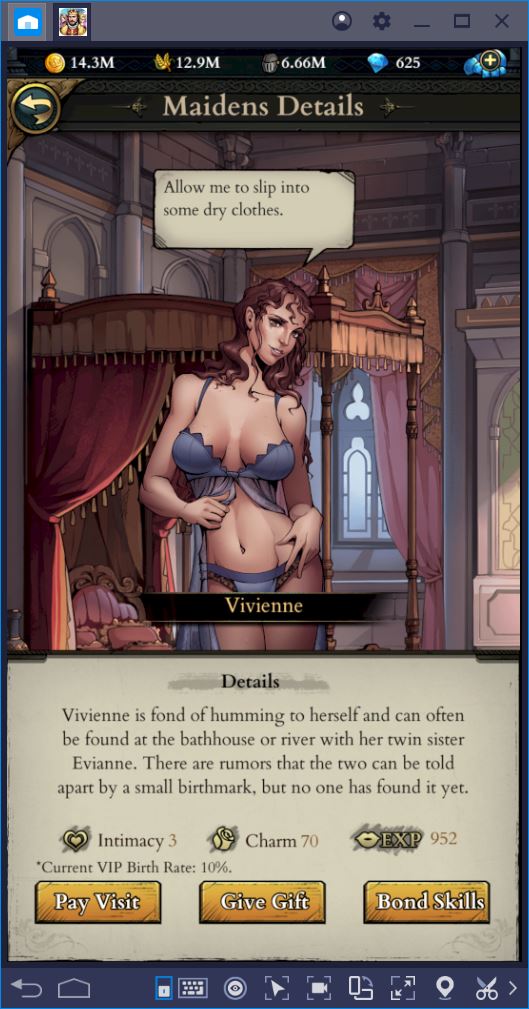 A maiden's Charm stat is not as important when it comes to the quality of your heirs, but it does determine how much EXP she earns each time you pay her a visit (either directly or randomly). You can increase her Charm by offering two other gifts – Perfume for +1 or Ball Gowns for +2.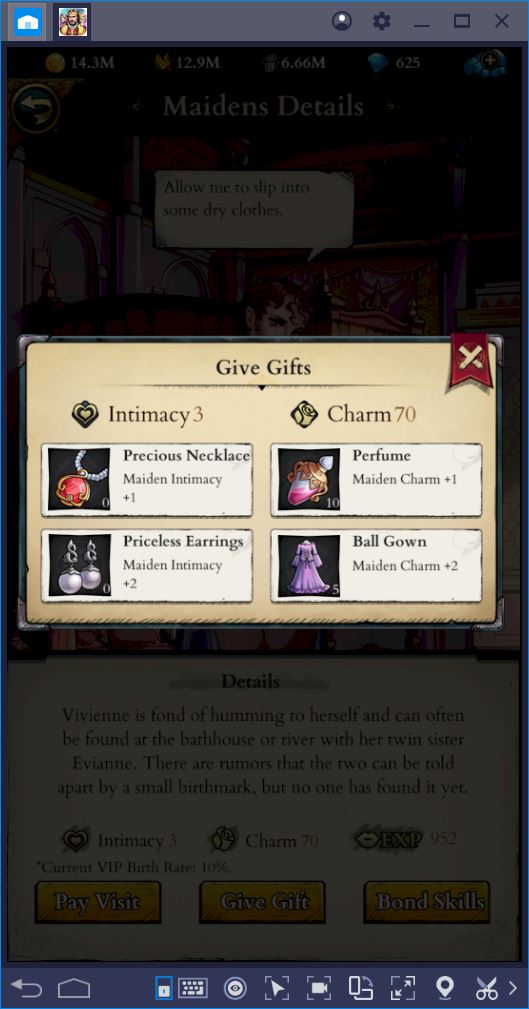 Finally, each maiden can bond with one of your heroes if you have both of them at the castle. It's nice to see that not only you, but also these young women are free to choose multiple partners! When bonded, a maiden can use her EXP points to boost a hero's stats. The only way to get more EXP is to pay her a visit (directly, if you want an even bigger increase).
Hero Bond Skills
All of your initial heroes apart from Gerard are paired up with one of the first three maidens to join you by default. Marcello, for example, the man who handles our finances, can bond with Isabella, which means we can use her EXP to improve his skills.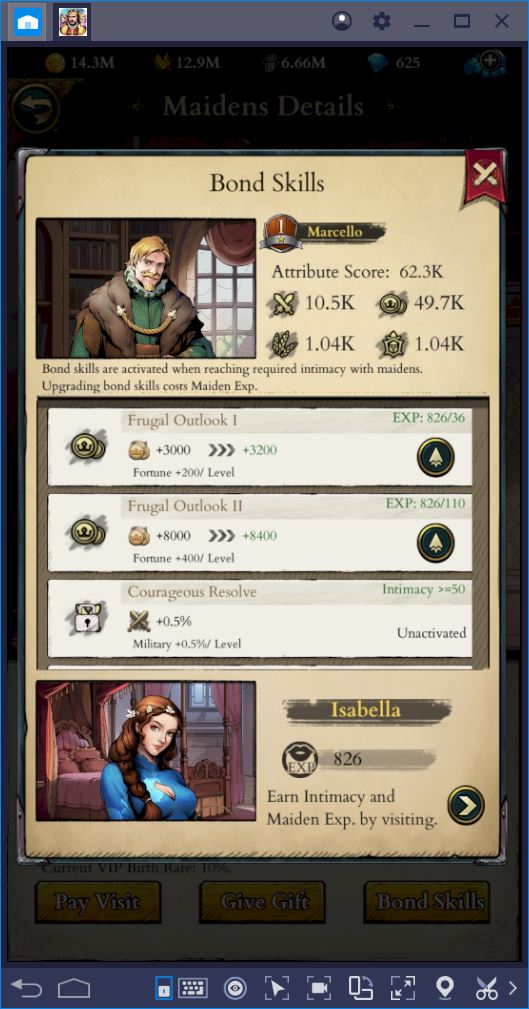 The higher your intimacy with Isabella, the more skills you can choose to improve. At 10 intimacy, for instance, we can boost Marcello's financial prowess by 100 per level. At 200 intimacy, each level gives the hero an extra 0.5% more Fortune. Needless to say, this can drastically increase the amount of gold, as well as other goods you earn from Levies.
Some heroes, such as Rollo, seem to be lonelier by nature and do not yet have a maiden they can bond with. How sad for them! We hope to see new female protagonists added to the game in the future so that all of our characters can get together blissfully. After all, it does seem as if having one or many partners is the measure for happiness and success in this kingdom of ours.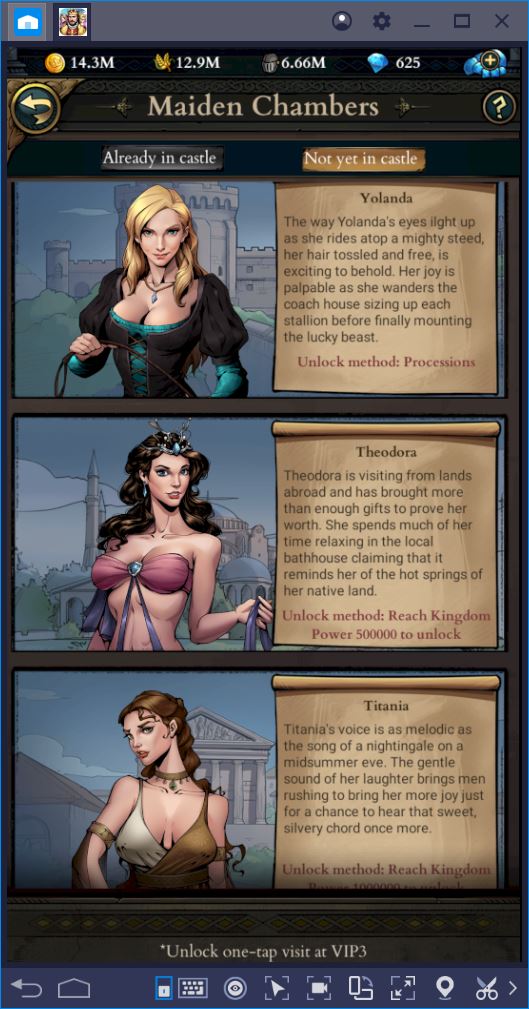 Role-play aside, however, maidens matter for more than fun in King's Throne. In fact, many aspects of this mobile empire management game are more complex than they seem at glance – that's why we love it! If you still have questions about how your crazy, lusty kingdom should work, don't forget to check out our other guides to the game. Finally, remember that you can put this gorgeous game on your PC using BlueStacks so that you can enjoy the maidens you meet in their full splendor.