App Reviews
Rumble Stars: Goofy Characters, Serious Football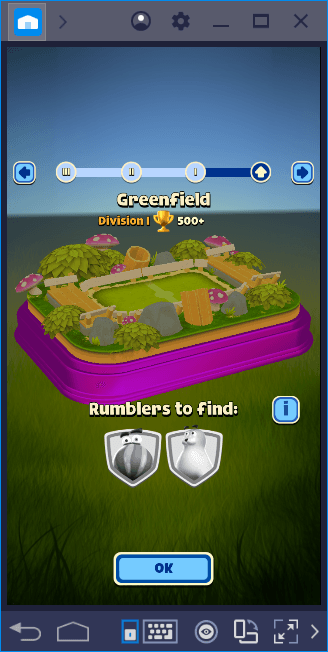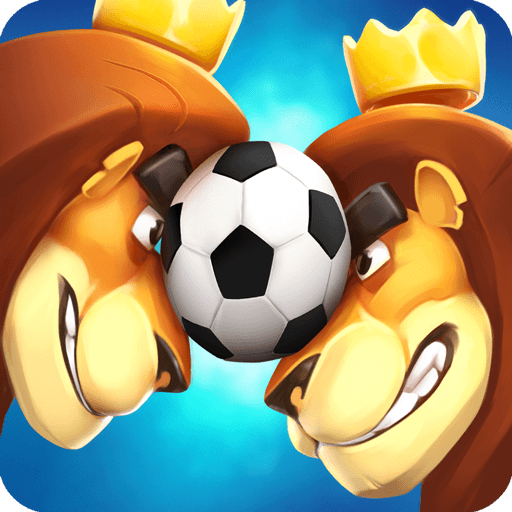 Good football games on mobile are rare, and while it has silly looking characters, Rumble Stars is quite a good football game. The majority of sports games genre is focused on "management" for some reason, and most of them skip the actual gameplay. However, it is this gameplay that gives you the feeling of controlling your own footballers and executing the best tactics. Luckily, Rumble Stars falls into this category: From start to finish, you get to decide which footballers to put on the field and which ones will be the best to counter your rival's players. In a way, Rumble Stars is like the football version of Clash Royale: Both games use almost the same mechanics. Well, it is time to start kicking the ball and find out what Rumble Stars truly offers: Let's play some football.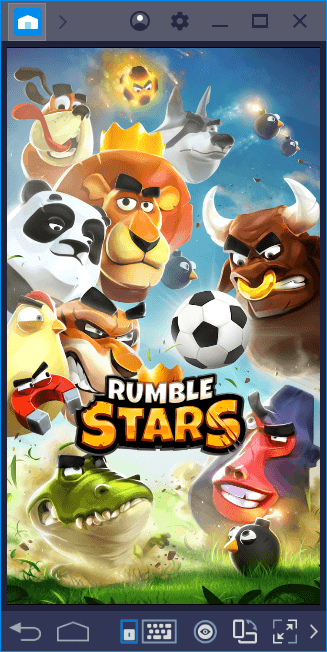 Your "Rumblers" And How To Collect Them
In order to play football, you need footballers: Rumble Stars call them "rumblers" and there are 32 characters to collect. Each one comes with a different skill set and rarity. Some of them will only pass the ball to their teammates, and some of them will simply stand on the field and block the attacks of rival players.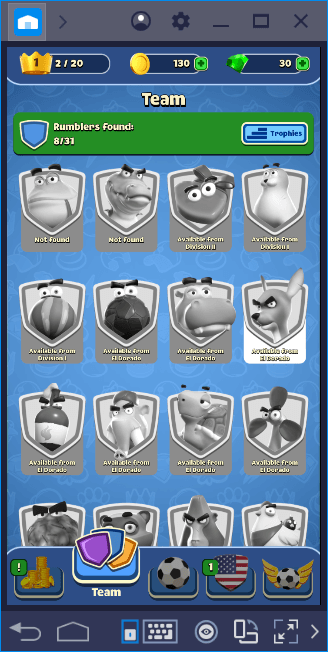 Your team can host four rumblers at a time, and it is up to you to choose the best players that have complementary skills. (We will be focusing on this topic in another guide.) The rumblers have rarity levels and the rarer they are, the stronger their skills will be.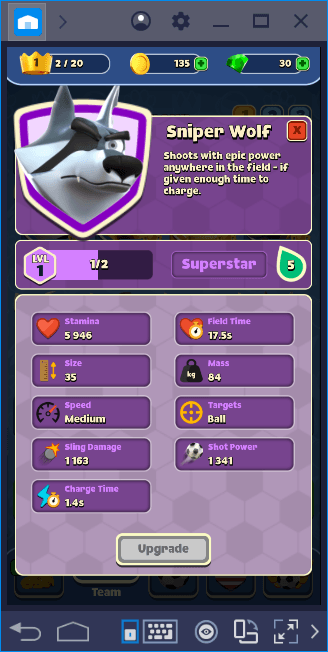 Core, Superstar, Pro, and Legend: There are four rarity levels.
Collecting these rumblers requires opening loot boxes, which you can do for free every 2 hours. You also get some additional loot boxes for completing certain achievements, like increasing your league score. And finally, you can purchase them from the store with real money, of course.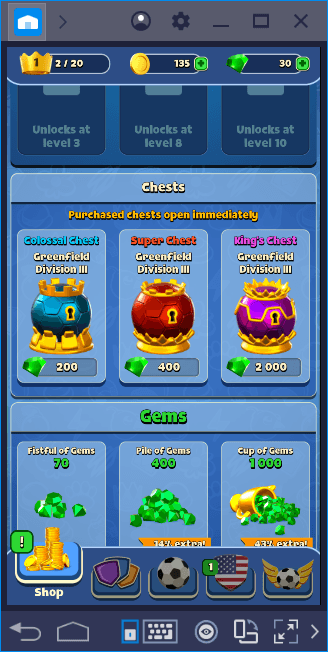 It is also possible to upgrade the stats of your rumblers. In order to do that, you must collect rumbler shards, which come out from these loot boxes. For example, finding two shards of "Striker Tiger" is enough to increase his level to 2. The next level will require finding 4 shards and so on.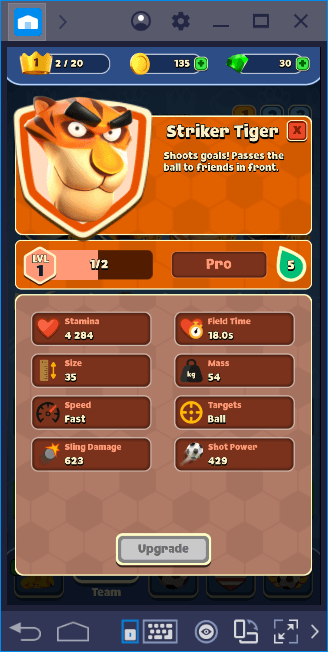 Let's Start Our First Match
Rumble Stars is focused on PvP, which means all of your rivals are real players, just like you. After completing the tutorial matches, you start to compete in a league. Every match is a ranked match and increasing your league rank will add rarer rumblers to loot boxes.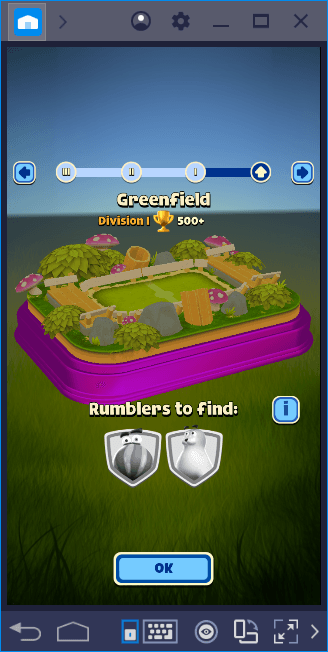 The matches themselves are… well, they are actually like playing chess. You get to decide where to place your players on the field, and once they are out there, they control the ball automatically and according to their skills. Your job is analyzing the players of your rivals, placing rumblers that counter their skills, and score a goal. The matches are quite dynamic because each of your players will be "eliminated" from the game in a couple of seconds: Your rival can choose to attack directly to your team, instead of going for the goal. And you should do the same too: If there are no rival players left on the field, you can score a goal easily. Once they are eliminated, you can put them back on the field after a certain CD (cooldown) has passed.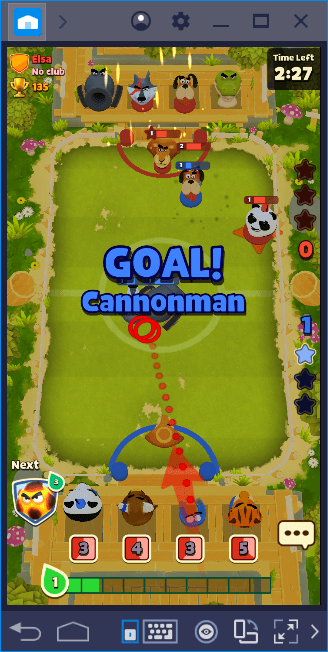 This is how you place rumblers – drag and drop with your mouse.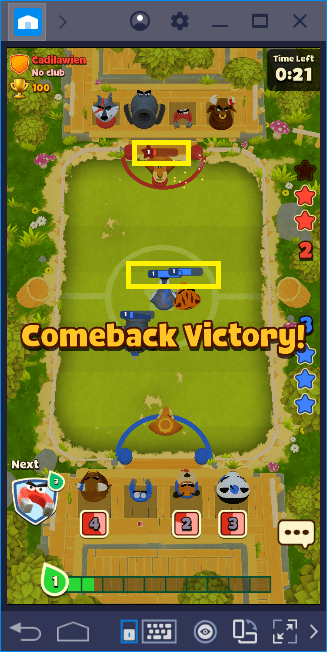 Once these little health bars deplete, your players will be eliminated from the field. You can put them back, don't worry.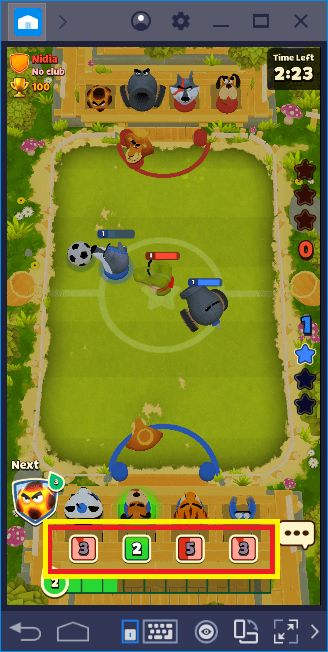 The marked section shows the CD and energy requirement of your players. For example, you can use the tiger for 5 energy.
Simply put, you should wait for the perfect opportunity to score a goal and try to eliminate rival players from the field, by choosing the right rumblers for the job. Rumble Stars require creative thinking: If the field is too crowded, for example, you can place a cannonball and eliminate your rivals easily. Follow that move by placing a kicker and score a goal. Or, if all of your kickers are on CD, you can place a magnet at the right place and "lock" the rival players – there are lots of possibilities. And that's why it is a good football game: By making the right decisions, you can win each and every match easily. We will give you some tips on how to do that on another article, and make sure to read our BlueStacks setup guide too: It contains lots of combo examples that can help you. And now, let's return back to the fields: We have lots of goals to score!