App Reviews
Netmarble's Latest StoneAge World just Launched: Start Playing on PC with BlueStacks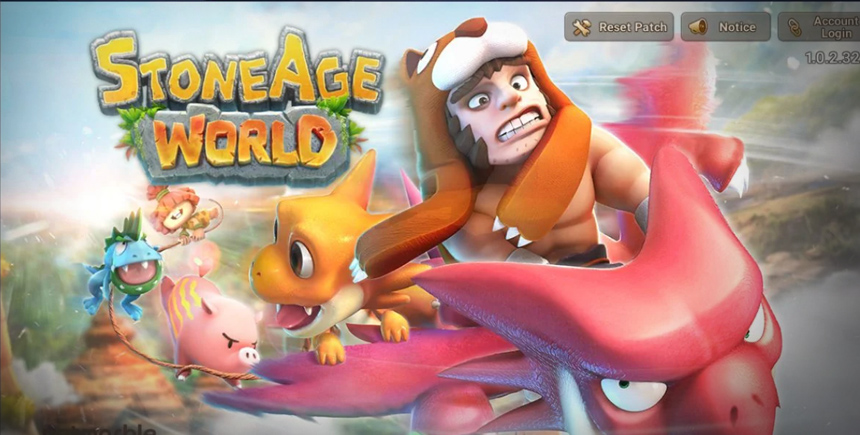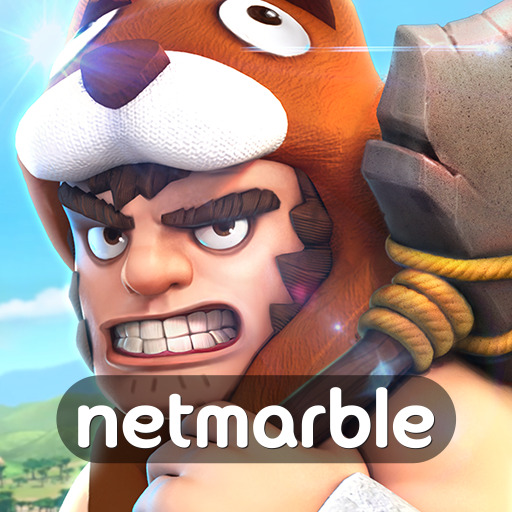 Netmarble does it again! Their newly-released StoneAge World combines the typical RPG gameplay and turn-based combat while adding a layer of monster taming, not unlike the popular Pokémon games. In fact, if you're familiar with Pokémon, you'll find many similarities in this new RPG, considering that you can go around fighting many different creatures and capturing them, after which you can train them and use them to fight against other creatures and trainers.
As far as the gameplay goes, StoneAge World is a standard RPG with a sprawling open-world riddled with many different and colorful creatures, all of which you can fight and catch in order to add them to your roster. However, while the world in this game doesn't bring anything new to the table, considering it's an MMORPG with auto-questing, it's the mechanics behind catching and raising the many different pets that make it stand out among the rest.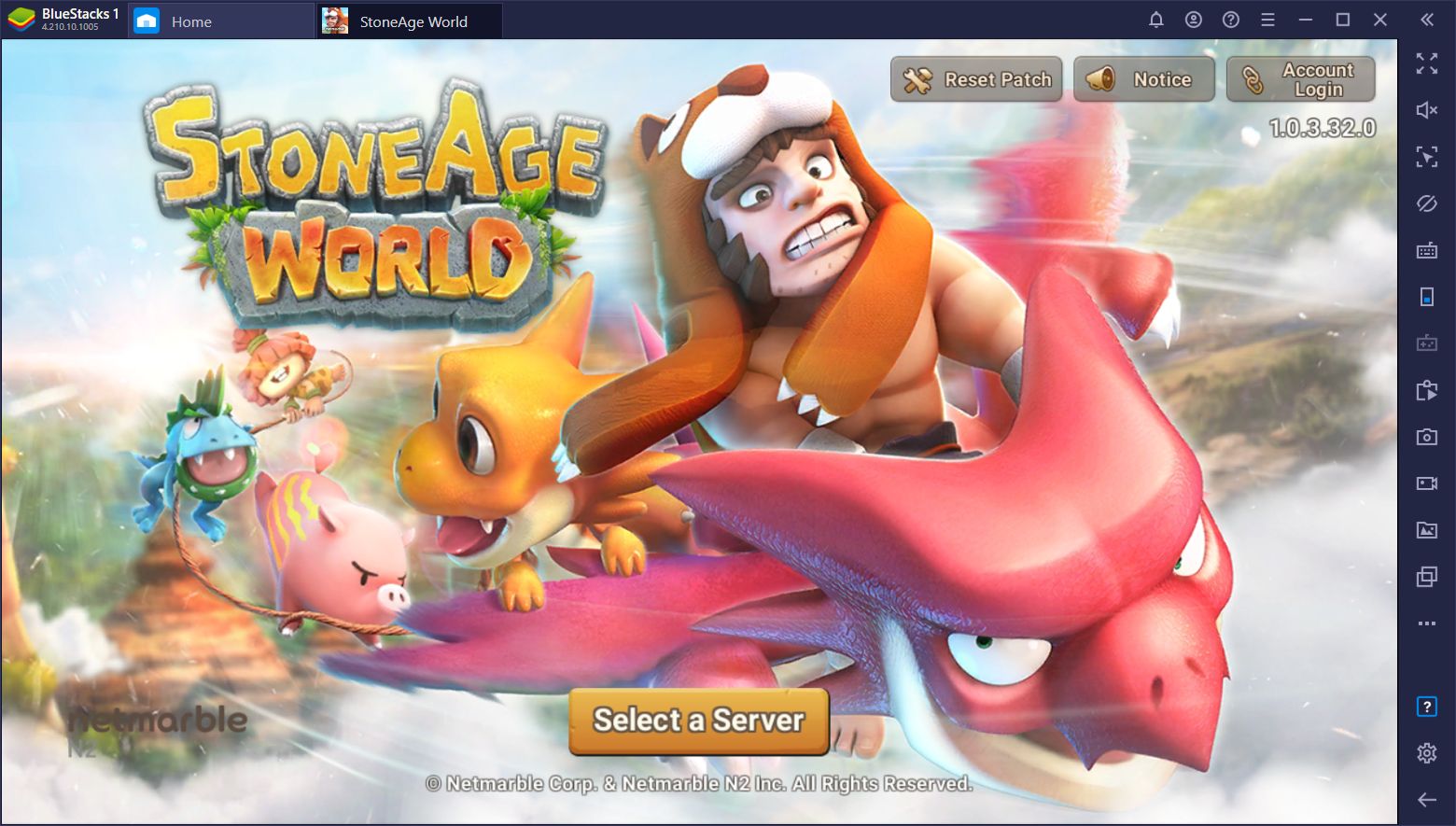 How to Play StoneAge World on PC
First thing's first; before you enjoy a game, you better make sure you're playing it on the best possible hardware and with maximum comfort. And when it comes to mobile games like this one, there's no better way to enjoy them than by playing them on PC with BlueStacks.
To install StoneAge World on PC, please follow these simple steps:
Download the latest version of BlueStacks from our website and run the installer.
Once installed, search for StoneAge World on the App Center by typing its name on the search bar.
Click on the game in the search results and install it like you would any other mobile game. You might need to click on "Search in Google Play if the game doesn't show in the results.
Launch StoneAge World by clicking on its icon on the home screen.
By playing your favorite mobile games on BlueStacks, you will enjoy the best performance, which is superior to even the most expensive phones on the market, as well as gain access to a plethora of features to improve your experience. Some of these cool features include the Keymapping Tool, the Instance Manager, and the Macro Recorder, among others.
A Vast, Sprawling Open-World
StoneAge World begins with the character creation menu, where you'll be able to choose from a cast of eight adorable prehistoric characters and customize their appearance. Your choice here has no bearing on the gameplay and is purely cosmetic, so feel free to choose the one that you like the most. Your next decision, however, is more important.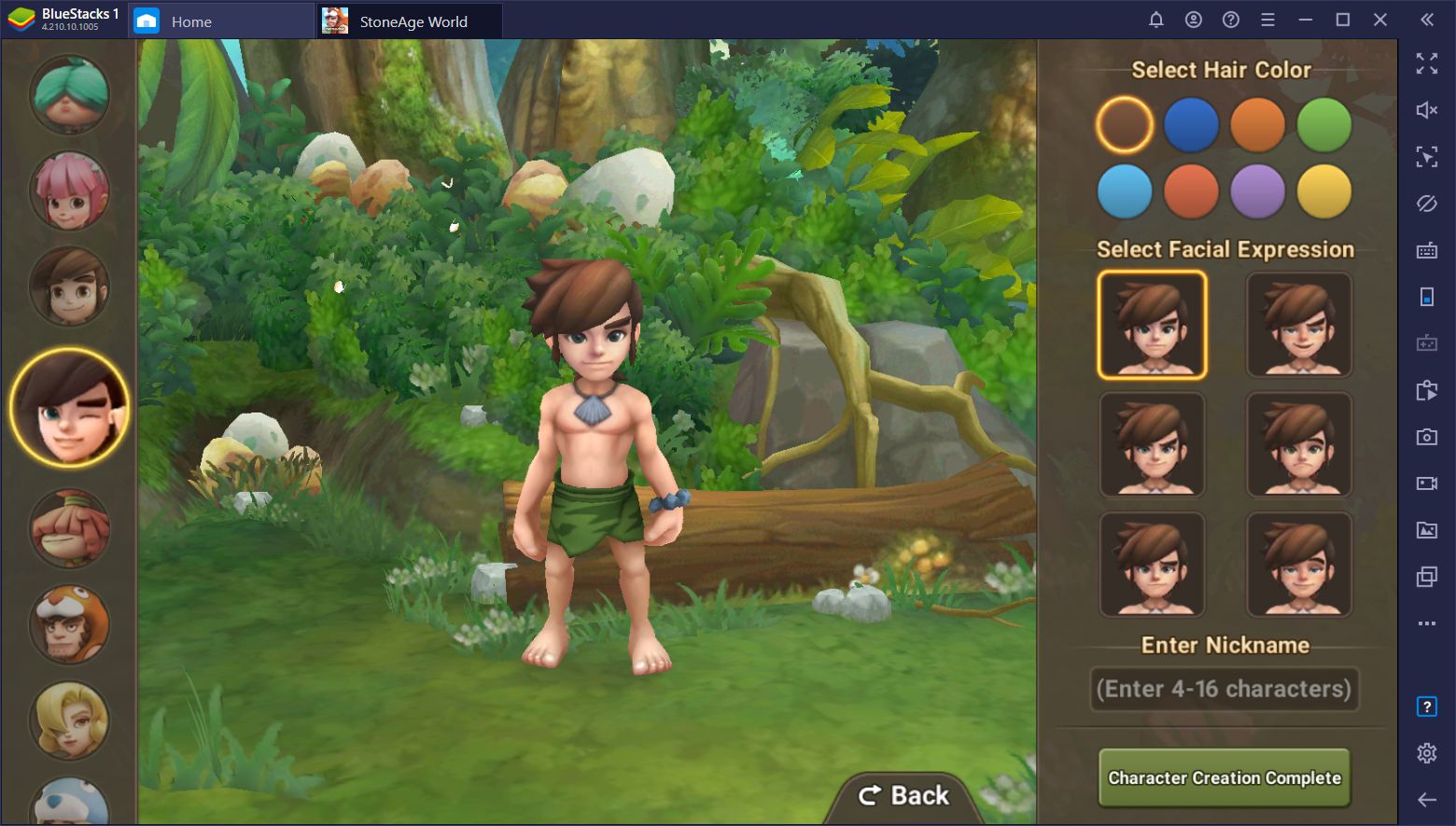 After you choose your character, you'll need to select your starting location. There are four main starting points in StoneAge World, each with a different starting pet. More than for selecting your first village, this choice is important since each pet is different, and while you can eventually unlock them all through regular gameplay, you'll want to selecting the one that suits you the most.
The four starter pets are the following:
Jaja Village: Kucoski (Water/Fire, ATK)
Shamgir Village: Pinkpig (Fire/Water, DEF)
Marinus Village: Kelkabit (Water/Fire, ATK)
Kartana Village: Otutu (Earth/Wind, Suppress)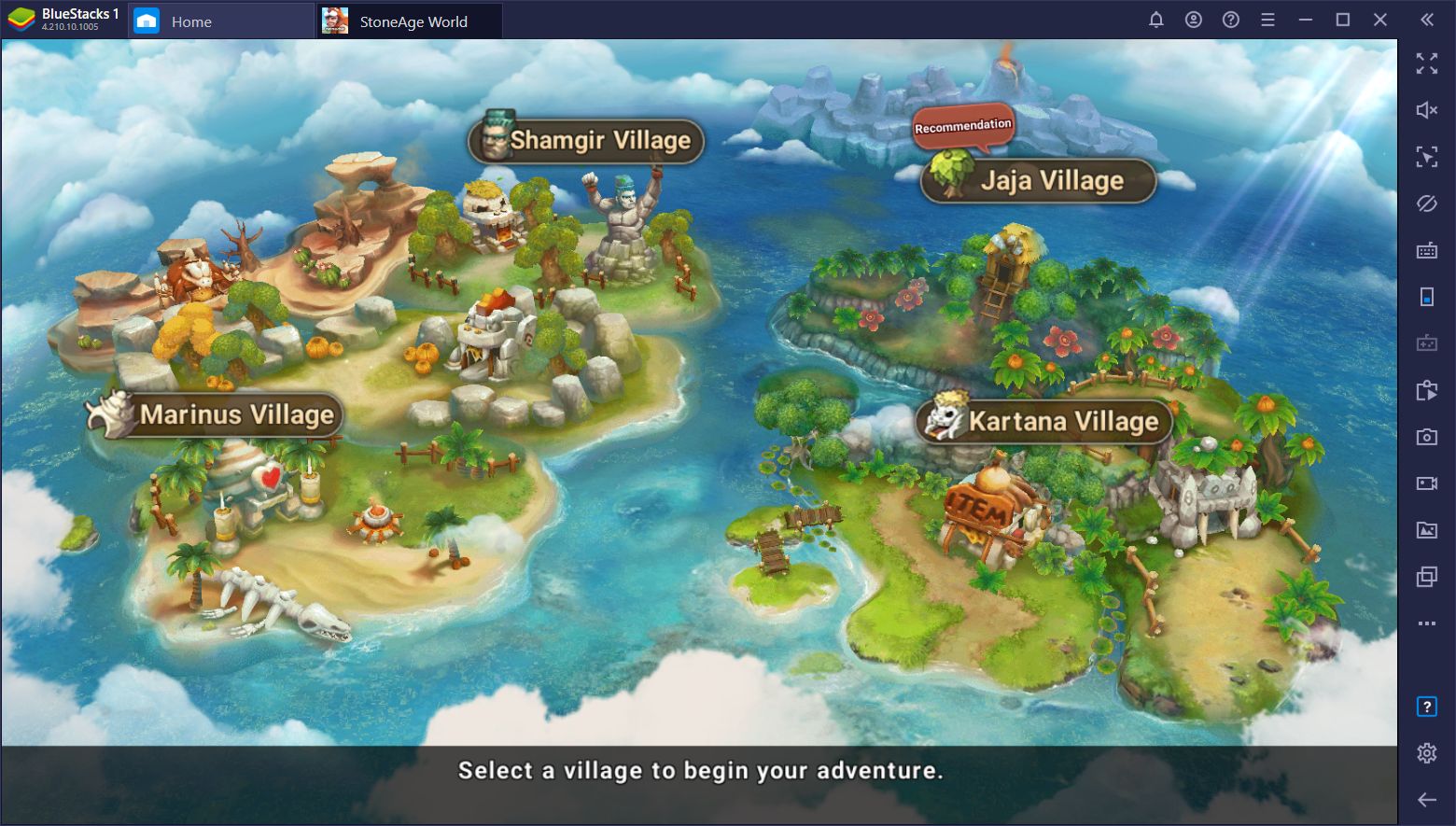 These pets all have different types of potentials. While both of the ATK-types can definitely deal some serious damage in combat, the other two pave the way for other types of strategies to defeat your foes. However, the choice of best starter pet will come down to personal preference, especially since you'll unlock other powerful beasties shortly after starting your journey. Nevertheless, we lean more towards Kucoski since he can deal tons of damage and allows us to easily fall back on using auto-battle to power through the first few story quests.
The story in StoneAge World will take you to many different maps that are filled to the brim with powerful and exotic creatures, most of which you can catch and add to your team, much like in Pokémon. All these pets have unique skills and roles in combat and, as you progress through the game, you'll encounter stronger and bigger beasts roaming the wilds.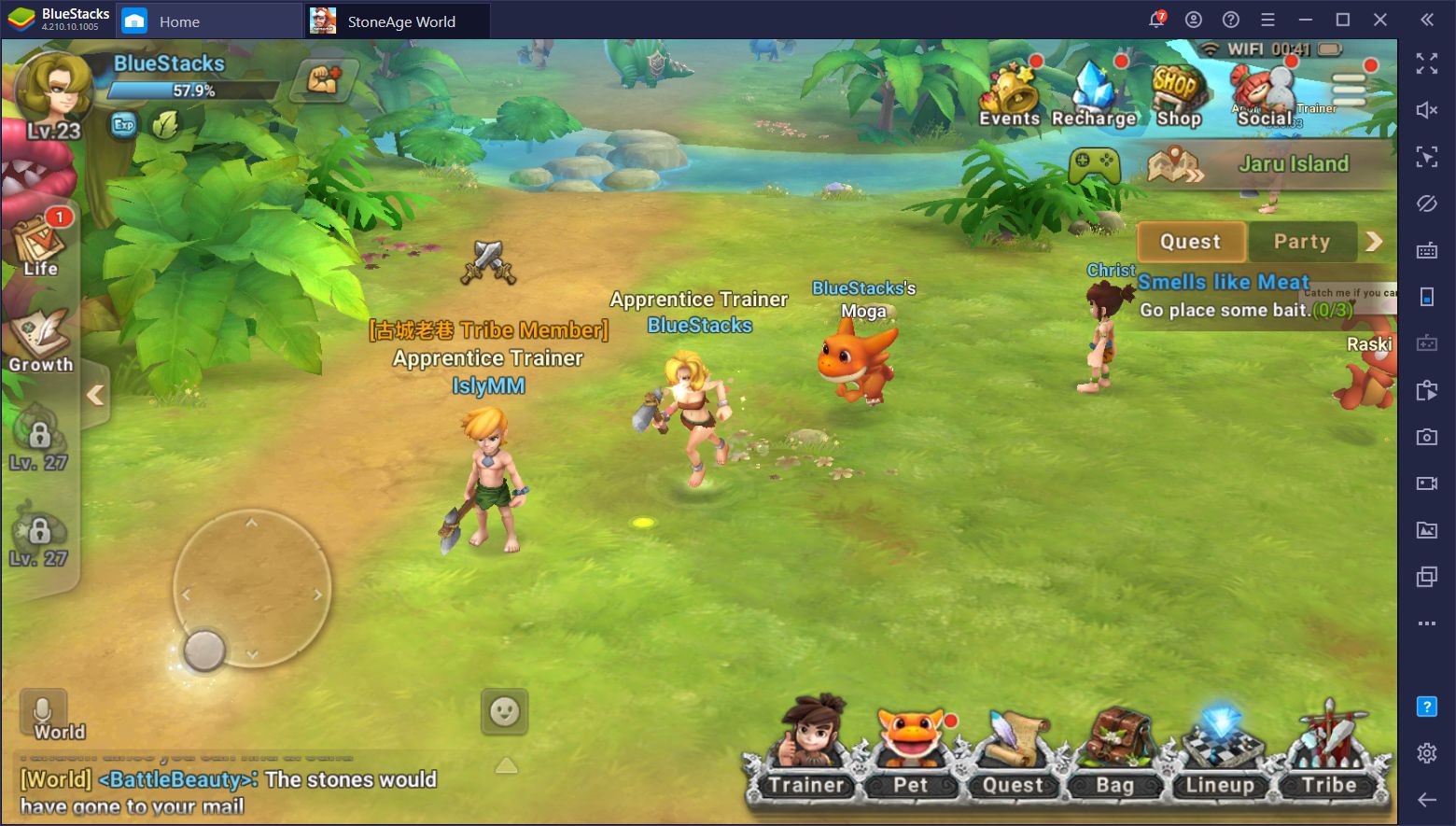 Encounter and Catch Unique and Powerful Pets
However, more than just their appearance and abilities, there are many underlying pet mechanics in this game that make every single creature unique from the others. For instance, every pet, even those that are identical in name and appearance, has unique stat growths that make them stronger or weaker than others in certain aspects. In this sense, two Wootutus, even though similar in appearance, can be worlds apart in stats.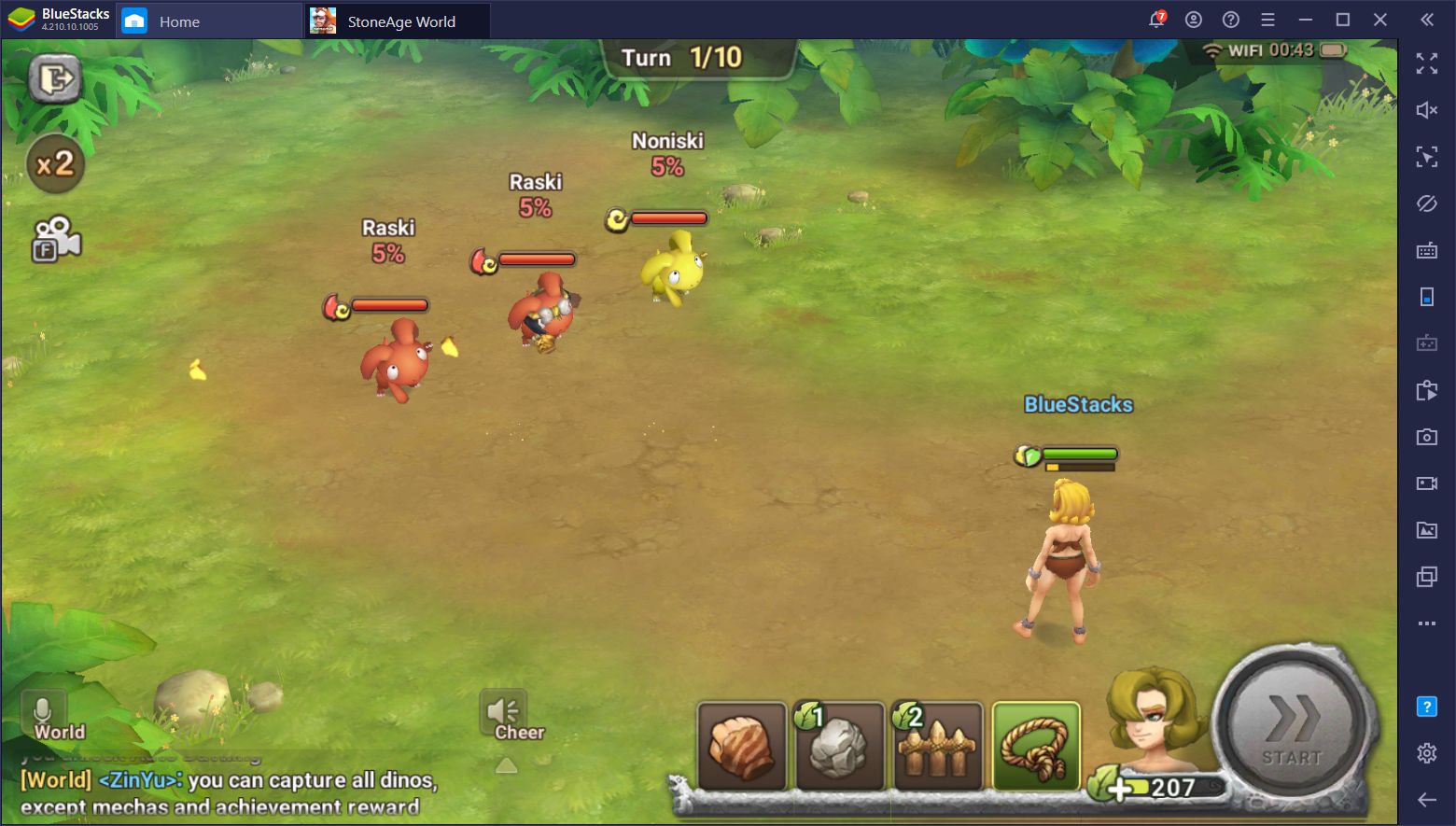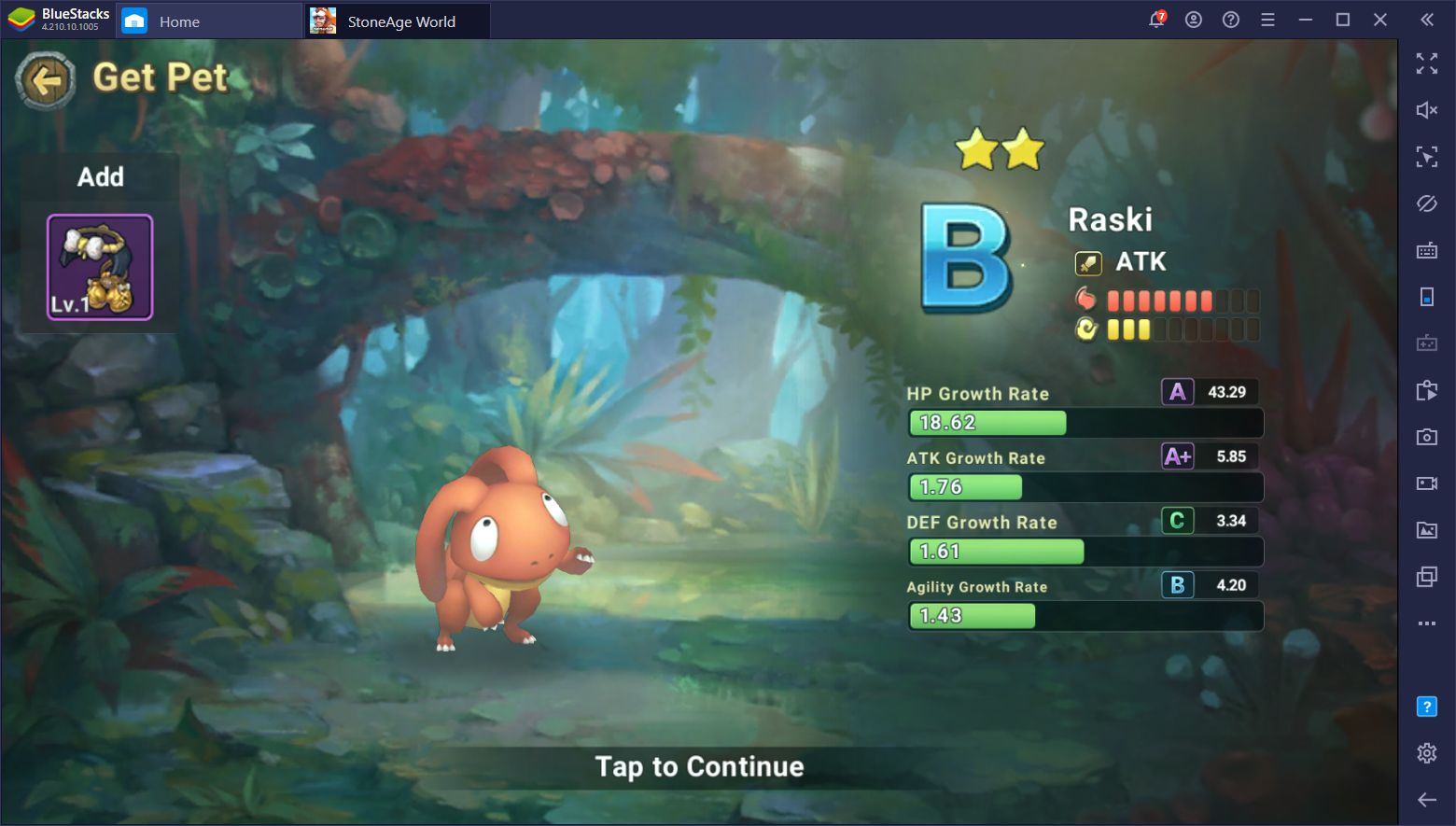 This mean that, unlike other RPGs with gacha mechanics, the RNG in StoneAge World is not only in finding and capturing the strongest pets but also in finding a pet that has good growth rates in the right stats. After all, an ATK-type pet has little to gain from having good growth in DEF and mediocre growth in ATK.
However, this is also the main strength of this game as it always gives you an incentive to run around capturing everything you see. And once your roster is full of weak pets that you're not going to use, you can simply dismiss them to receive Pet Coins, which you can use to upgrade the stats of the pets in your main team.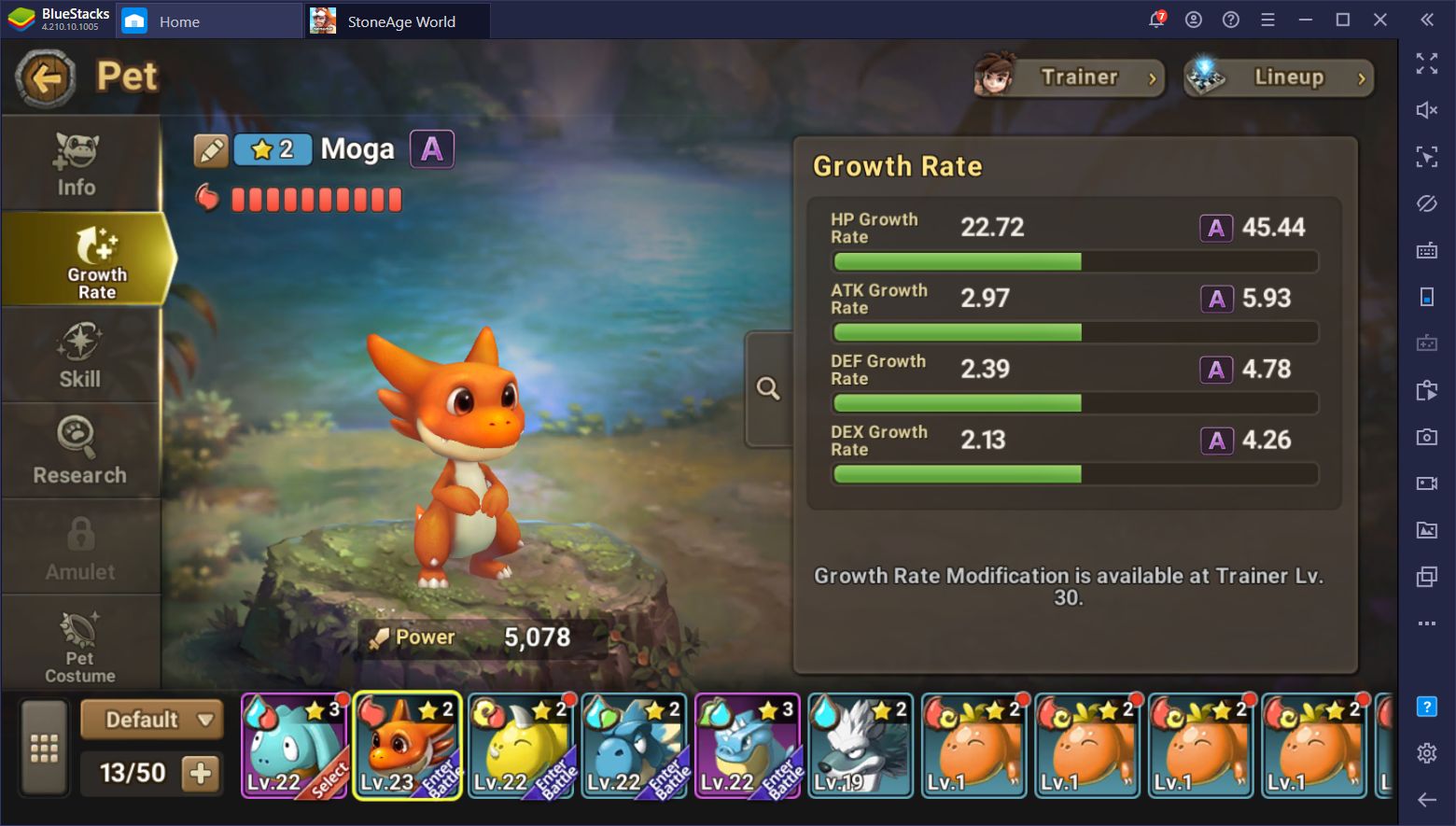 Between capturing, raising, dismissing, and upgrading your pets, it's easy to get lost in the sprawling world that this game offers. Before you know it, you will have been playing for the past six hours and will have assembled a team of perfect monsters to destroy your enemies.
And speaking of which, did we mention that StoneAge World has PvP? While you really don't need the strongest pets to complete the main story, you'll definitely want to go the extra mile to raise your best creatures so that you can stay competitive against other players.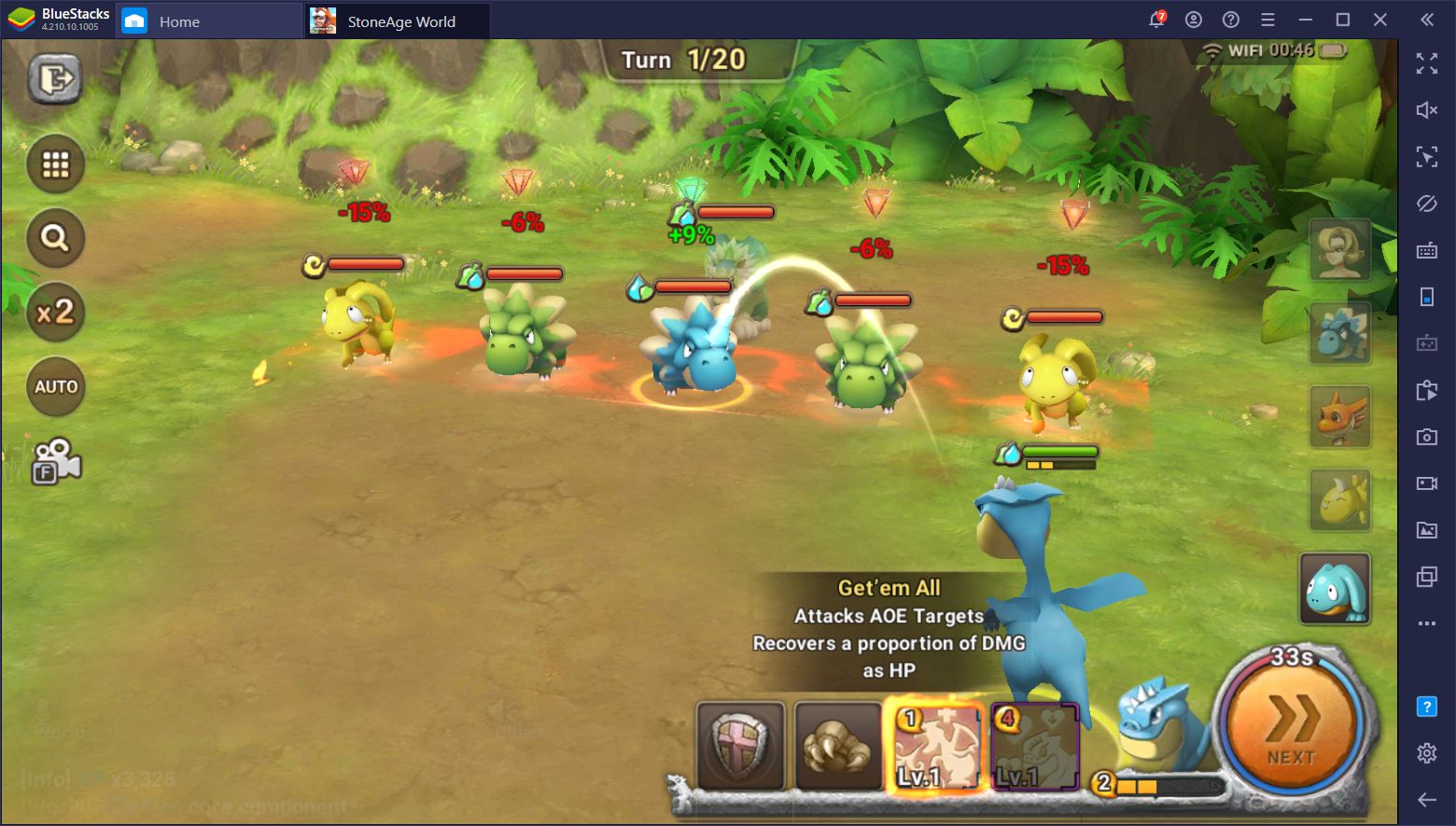 StoneAge World definitely has a lot of potential, especially when you consider that there are over 250 pets you can find and catch. What's your favorite part about this Pokémon-like game? Leave us your thoughts in the section below!