Game Guides
How to Play StoneAge World on PC With BlueStacks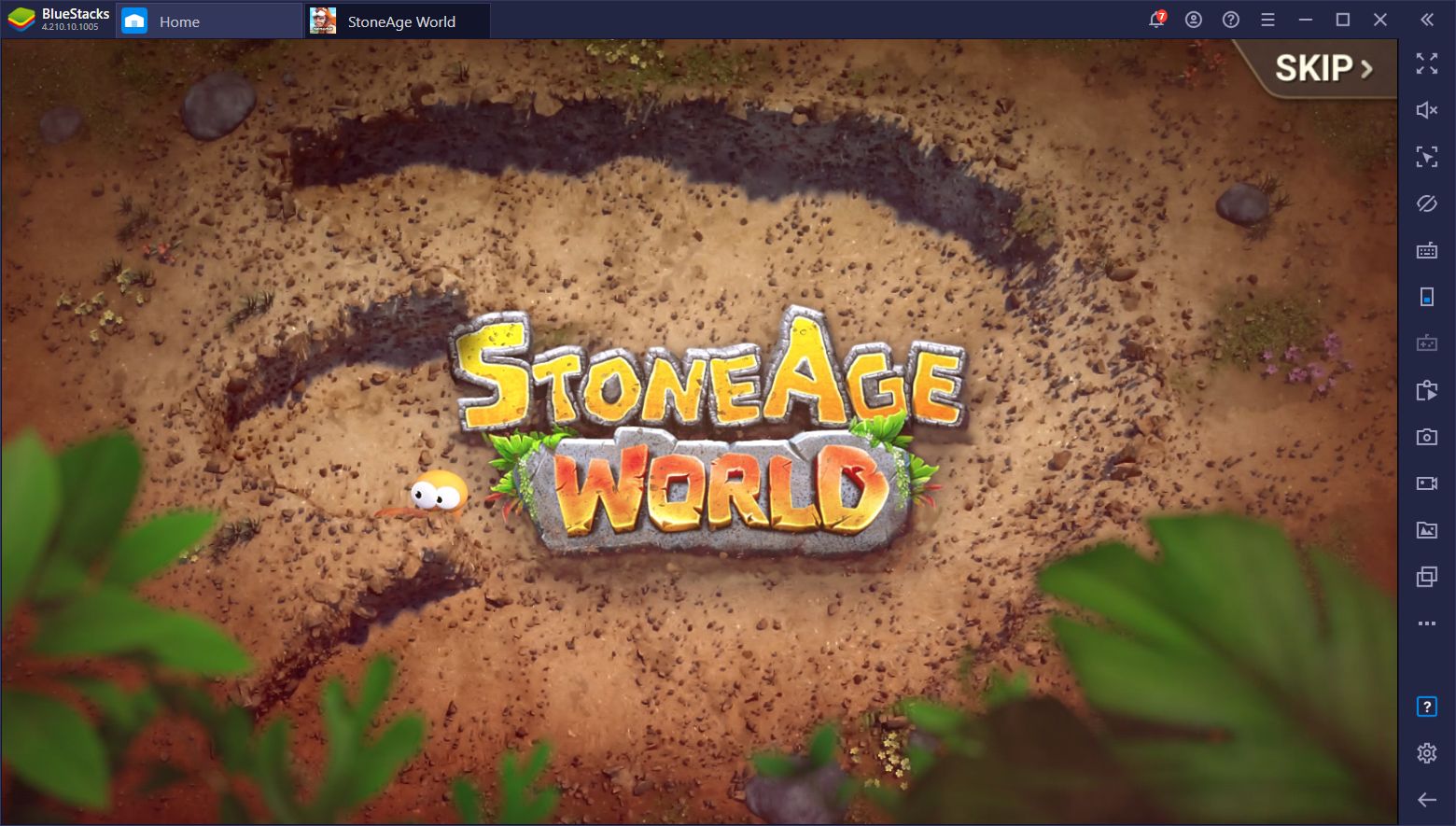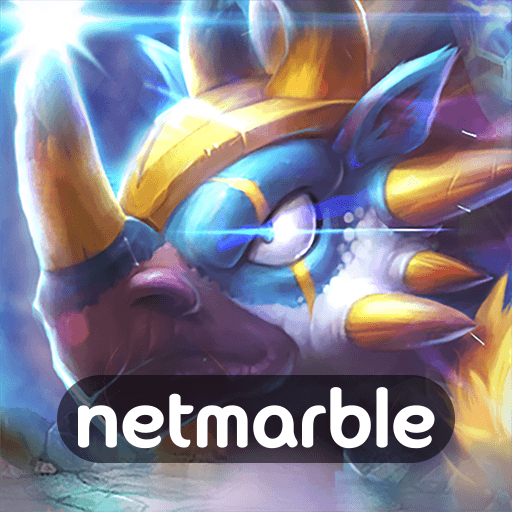 Netmarble has done it again. The mobile game dev company responsible for some of the great titles like The Seven Deadly Sins: Grand Cross, The King of Fighters ALLSTAR, and Marvel Future Fight, among many others, has just released its latest RPG, StoneAge World, around the globe. This awesome new title borrows elements from the very popular Pokémon franchise, allowing you to tame lots of different dinosaurs and use them to battle other trainers and fearsome creatures around the world of Tectonika.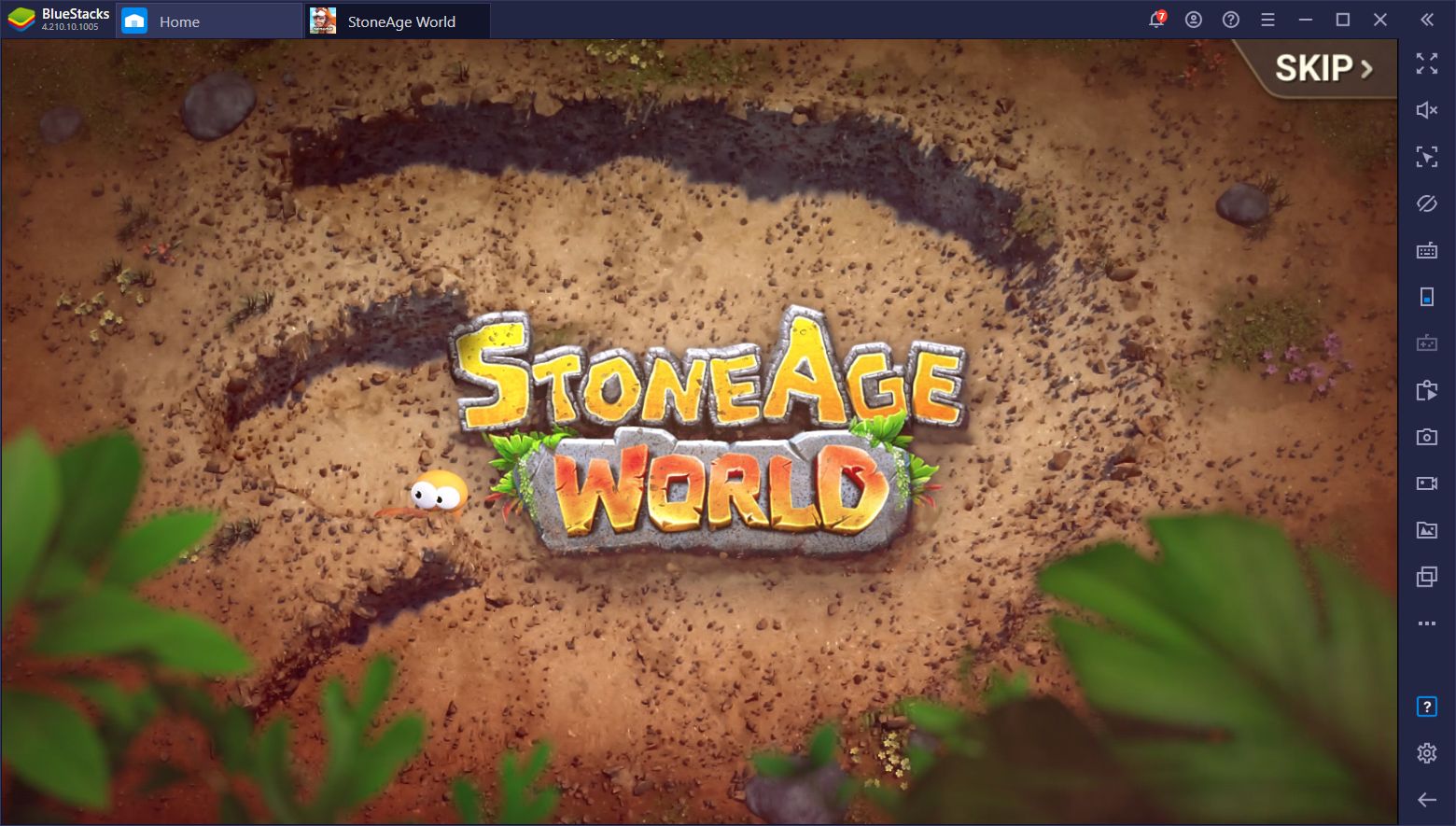 And even though this game has a lot of potential—after all, who wouldn't enjoy a good game like Pokémon?—the best part is that you can download and play StoneAge World on PC with BlueStacks. Our app player allows you to enjoy any mobile game on your PC, with just a few clicks, and with much better performance than even the most expensive phones on the market.
In this article, we're going to show you how to install StoneAge World on PC; it's free!
Installing StoneAge World on PC
In order to install this awesome RPG on your computer, please follow these steps:
Download the latest version of BlueStacks from our website.
Run the installer and let it finish, after which the app player will launch automatically.
Search for StoneAge World using the search function on BlueStacks' home screen.
Click on the game in the search results and install it as you would any other mobile game on your phone.
Enjoy your new phone game on PC, and with all the benefits that come from gaming on your computer!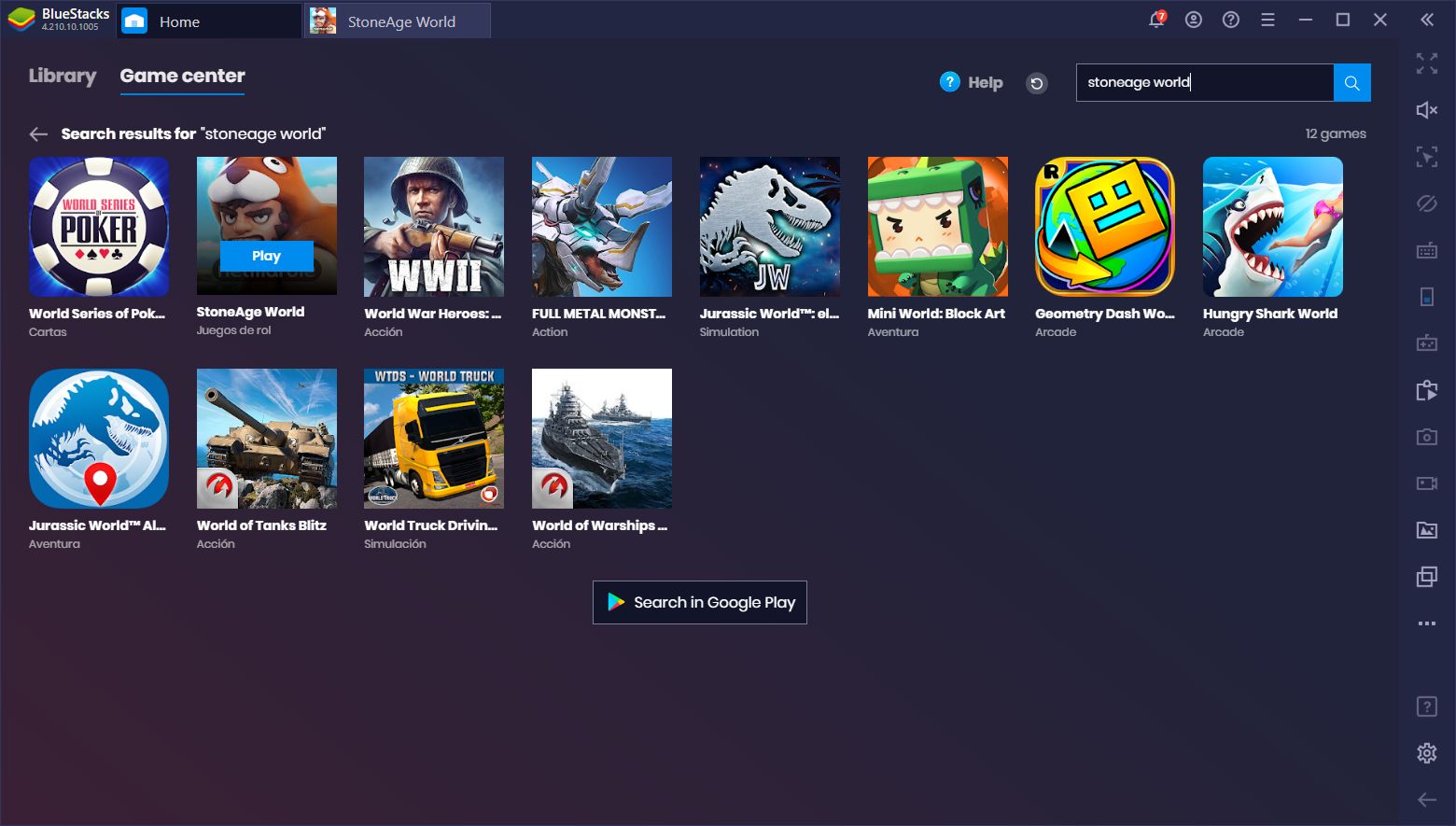 This process is quite simple, takes only a few minutes to complete, and is completely free to download, install, and play. You will never have to pay anything to enjoy gaming on BlueStacks. Moreover, with the proper PC setup, you can even play games like StoneAge World on your computer, with much better performance than on any phone, and with only a fraction of the cost.
Furthermore, while BlueStacks is definitely the best way to play any mobile game on PC, the effectiveness of our emulator goes beyond simply providing good performance. Our app player also has plenty of different tools that you can use to improve your experience with any game, and even automate several aspects and make the grinding easier on yourself.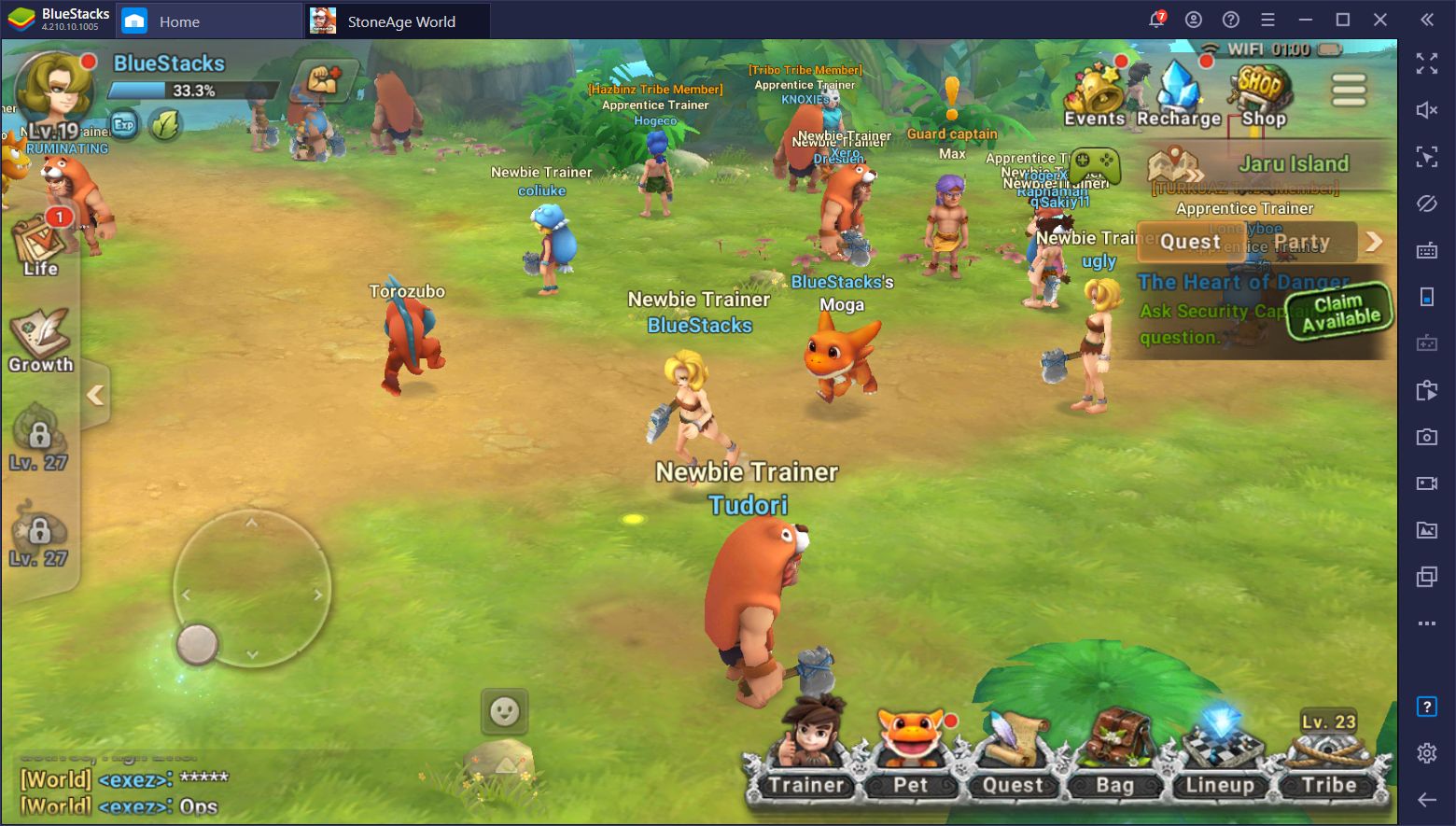 How to Enjoy StoneAge World to the Max With BlueStacks
Our Android gaming platform has many different features at your disposal, including the Keymapping Tool, the Instance Manager, and others, which significantly improve your experience when playing StoneAge World on your computer. These tools are meant to, in one way or another, streamline specific processes in make it easier or more enjoyable for you to play most Android games on your PC, compared to playing them on your phone.
Experience Superior Controls With the Keymapping Tool
BlueStacks dramatically increases your performance in any game by allowing you to control it using your mouse cursor instead of relying on clunky touchscreen controls. However, we take your comfort one step further with the Keymapping Tool, a feature that adds your keyboard to the mix and allows you to place many different bindings and shortcuts to the screen. This effectively lets you control any game using both your keyboard and mouse, just like you would a regular PC game.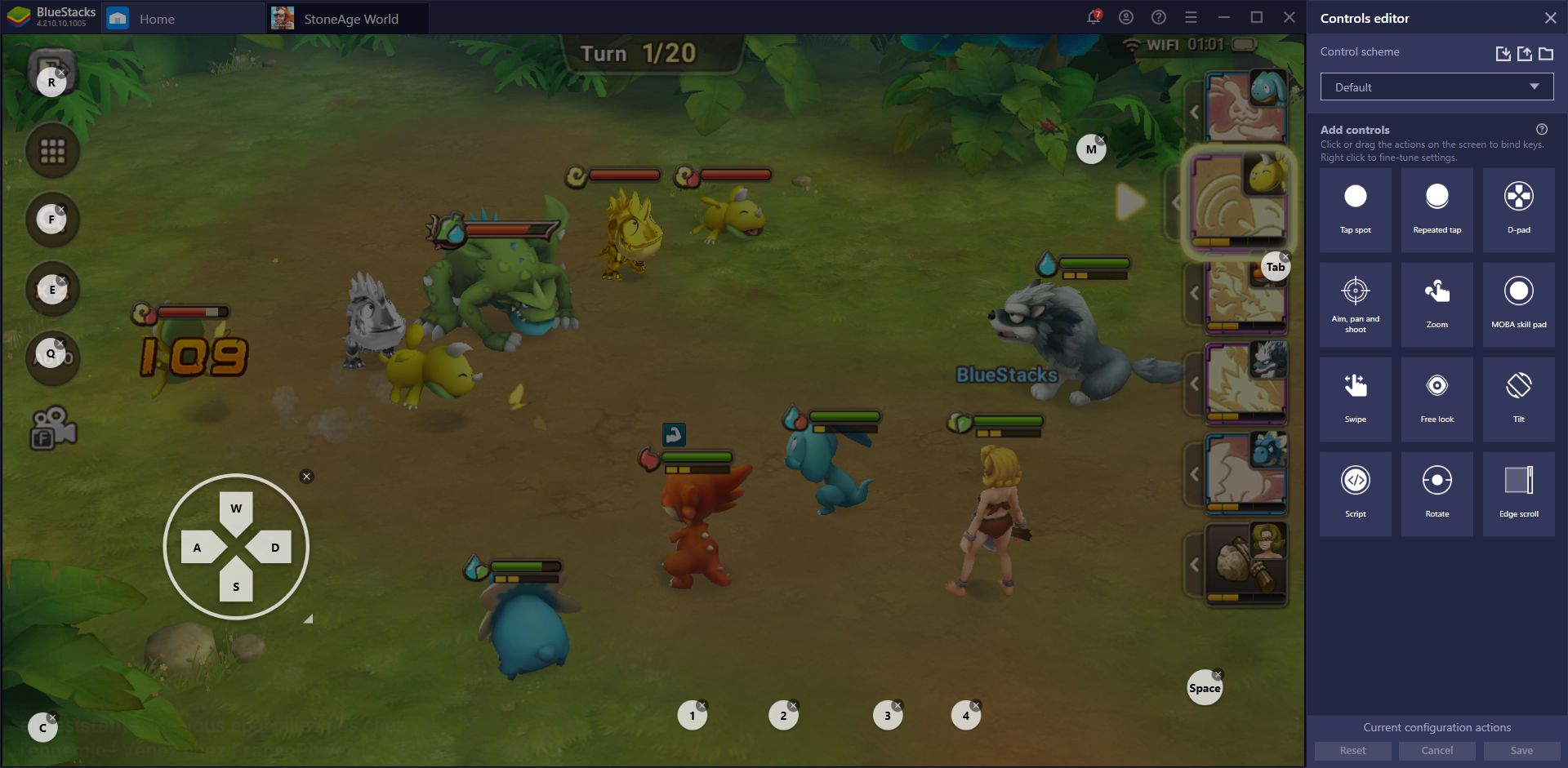 In this sense, instead of having to manually scroll and click on every button to access the game's menus, you can place shortcuts on these areas and use your keyboard to streamline navigating through the different screens of the game. For StoneAge World, this means that you will battle enemies, upgrade your pets, run around the world, and even open and navigate the different menu screens, using only your keyboard.
This feature is quite useful especially when it comes to battling in this game. This is due to how the battle system works, which requires you to pick a target, then pick an attack, and then confirm your selection, and you must do this process for every pet on your team. This means that you'll be constantly clicking back and forth between your abilities and the "confirm" button, which can quickly get cumbersome even when playing StoneAge World on PC.
With the Keymapping Tool, however, you can simply click on your enemies to choose your target, and then use your keyboard shortcuts to select your skills and lock your selection. This will streamline battles tremendously and make everything go smoother.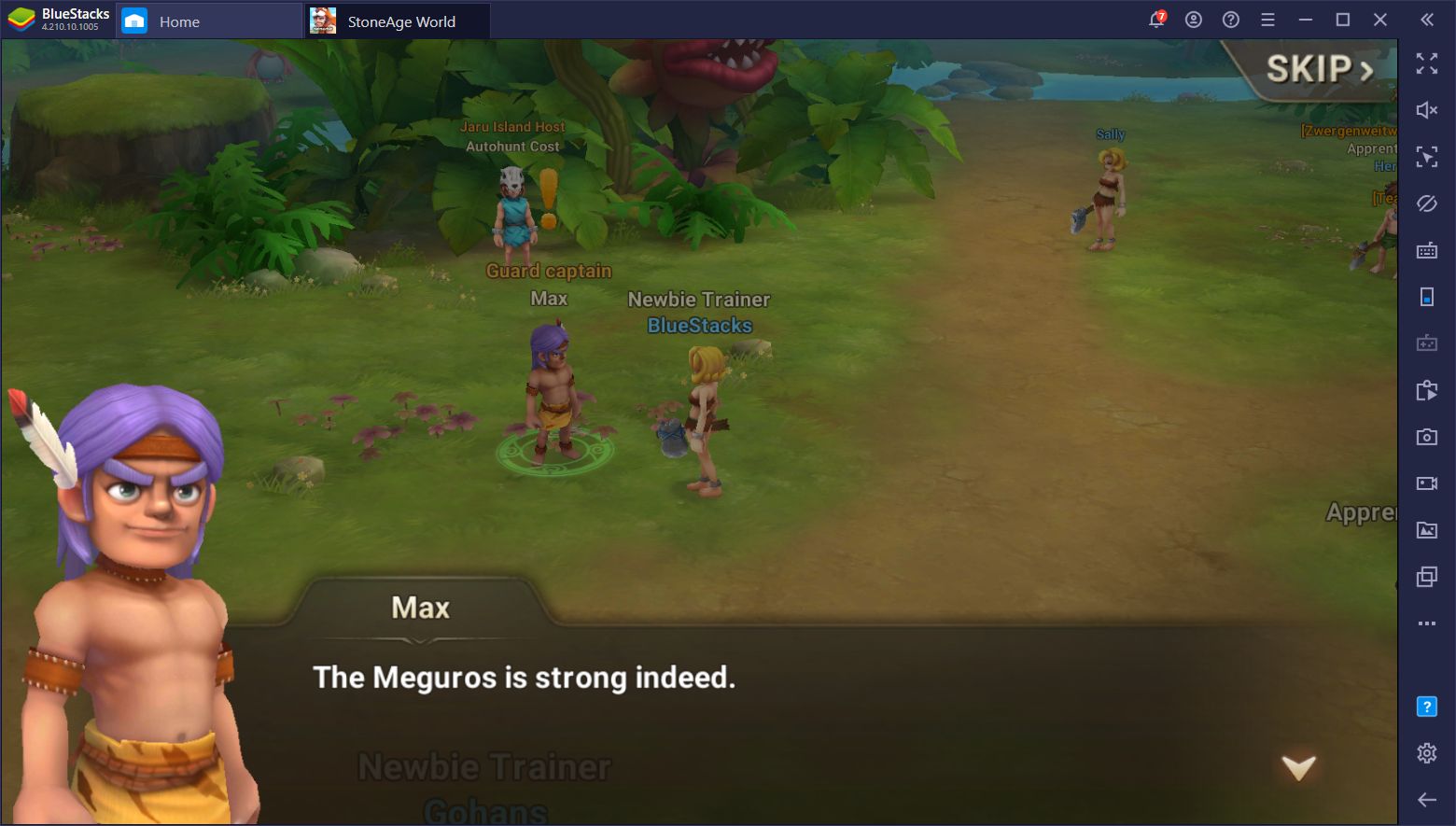 By the way, this game has a TON of filler dialog, which you'll likely want to skip. With the Keymapping Tool, you can simply set a shortcut on the "Skip" button and mash the corresponding key to fast-forward through all the text, allowing you to progress much faster.
Capture Many Different Pets With the Instance Manager
When you start a new game in StoneAge World, you will be able to choose from four different starting areas. While this doesn't really affect gameplay at all, your choice of starting pet is directly related to your starting area. Moreover, since it's not possible to create more than one character per account, you're essentially locked into your choice as soon as you begin in this game.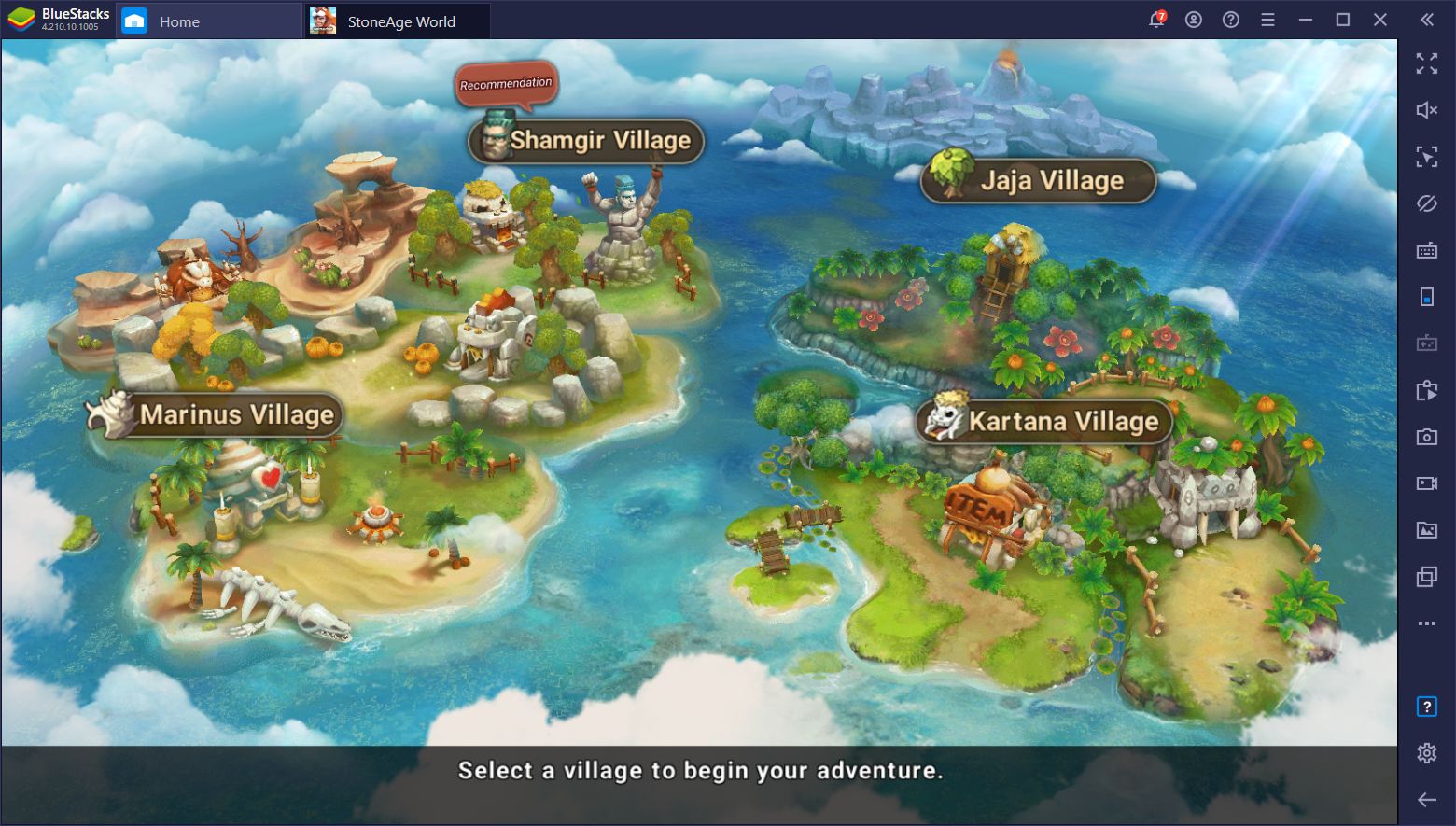 Now, this doesn't really matter since you can eventually capture all the different pets in the game. However, for those indecisive gamers who have trouble choosing their starter pets, the BlueStacks Instance Manager will definitely come in handy.
With this feature, you can create multiple instances of BlueStacks and, using different Google accounts, access StoneAge World on each. In this sense, you can create 4 windows and begin your game in a different zone in each. After testing every starter pet, you're free to choose the one that suits you the most and leaving the other ones behind. Alternatively, you could also level up multiple accounts at the same time, if you choose to.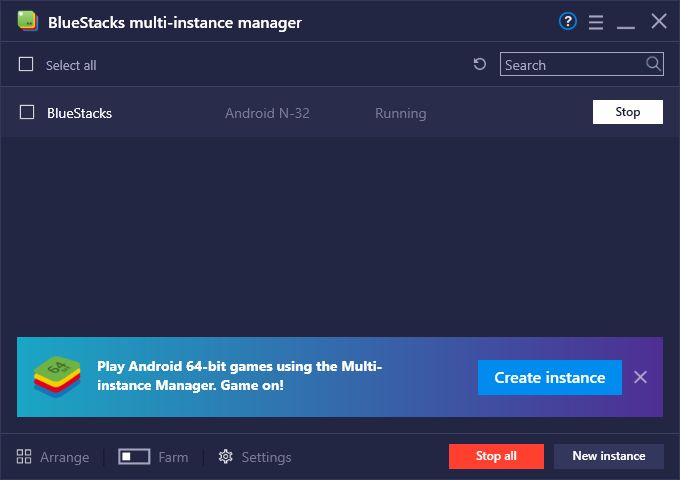 With BlueStacks, you'll not only enjoy StoneAge World on PC but also have access to lots of tools that will significantly improve your gameplay. Swing by our website to download the latest version of our app player and get started in this game today!