BlueStacks Exclusives
How to Use the New BlueStacks 5 Instance Sync Feature to Reroll in AFK Arena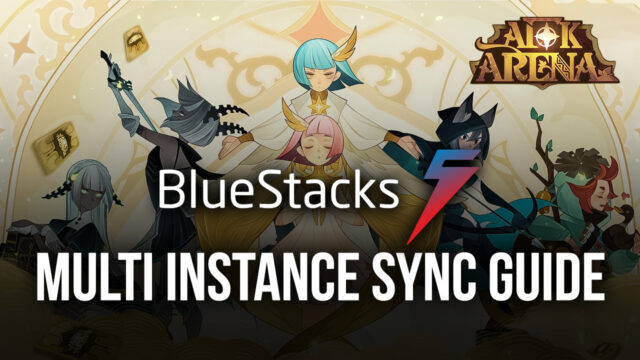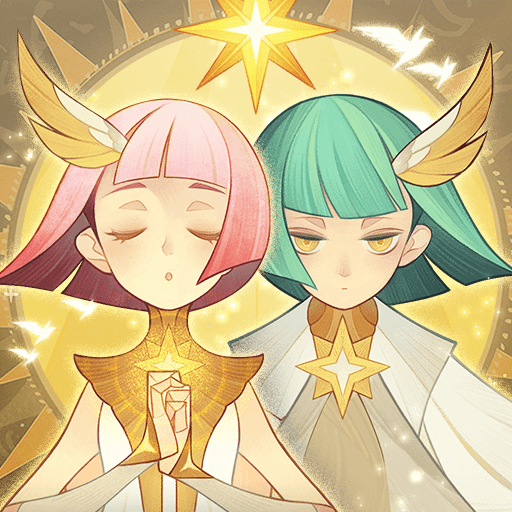 When it comes to gacha titles in mobile gaming, few games are as popular as AFK Arena, and with good reason. This game not only features an awesome storyline and many exciting narratives, rife with great characters, thrilling events, and intense battles, but it's also one of the most solid entries in the genre, featuring all the elements we've grown to expect from gachas, but delivered with an awesome and stylized presentation.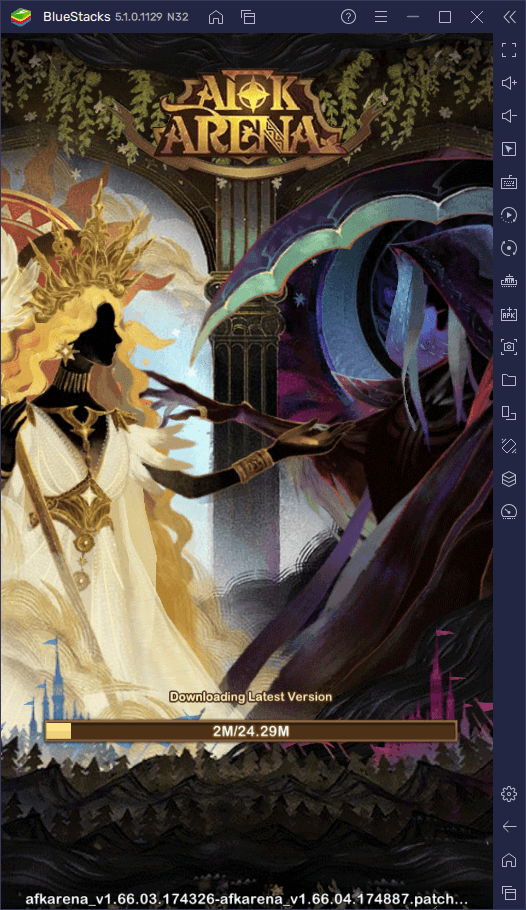 However, just like with any other gacha RPG, unlocking the best characters in AFK Arena is just as difficult, or perhaps even more complicated, considering that the game has tons of different heroes that you can recruit. And since the main way to add new heroes to your roster is by summoning them from the tavern, you're basically relying entirely on random chance every time you go to roll. Further, since the probability of getting epic characters is so low, most players don't obtain any of these heroes unless from an event, and from summonings only if they get extremely lucky.
Those who wish to unlock powerful characters from the beginning in games like AFK Arena often rely on a process called "rerolling". In a nutshell, this process consists of starting a new game, progressing until getting the first free summonings, and then restarting the game if not satisfied with the results. The process is then repeated until receiving good characters from this summoning, which in turn will give the player a good head start.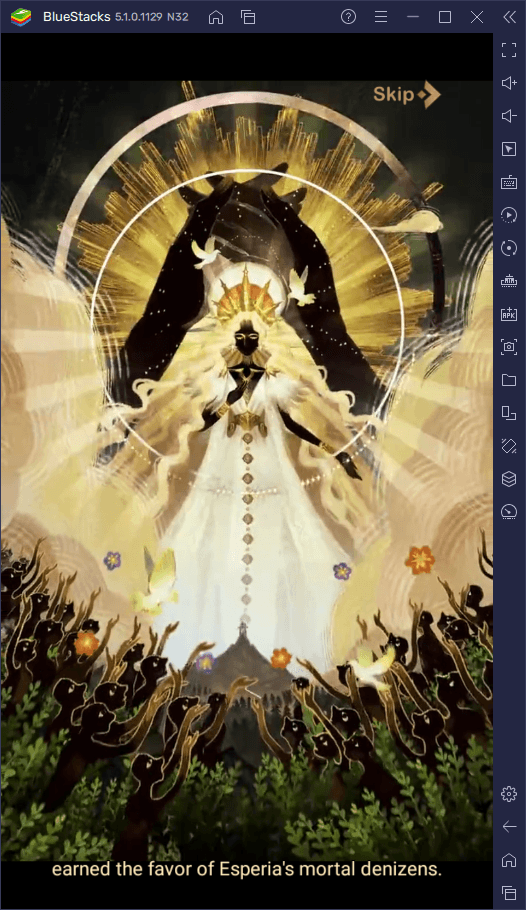 Unlocking powerful characters from the start in games like AFK Arena can make progressing through the story much, much easier. Not to mention that it also gives the player a significant advantage in PvP and other game modes. This is why players often try to reroll until they get a good character from the initial summoning. However, since this process is entirely random, it could take anywhere from a few hours, to days, or even weeks if your luck is bad enough. Luckily, by playing AFK Arena on BlueStacks 5, you will now have access to the Multi-Instance Sync feature through which you can reroll on multiple accounts at the same time, potentially allowing you to unlock powerful heroes much quicker.
How to Use Multi-Instance Sync to Reroll in AFK Arena
If you're playing AFK Arena on BlueStacks, you can use the Instance Manager tool to create multiple instances of the emulator, and then use them to access AFK Arena on multiple accounts simultaneously. This essentially lets you reroll with several accounts at the same time, letting you multiply the number of summonings you can perform per cycle by the number of instances you're running. And while this doesn't inherently increase the odds of getting Epic characters, you'll be performing much more summonings in a shorter period, which should speed up the process.
In the spirit of keeping things simple, feel free to follow these steps to set up your BlueStacks for rerolling in AFK Arena: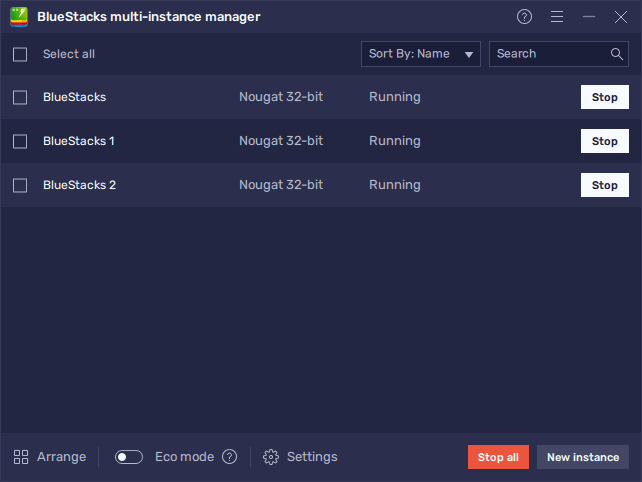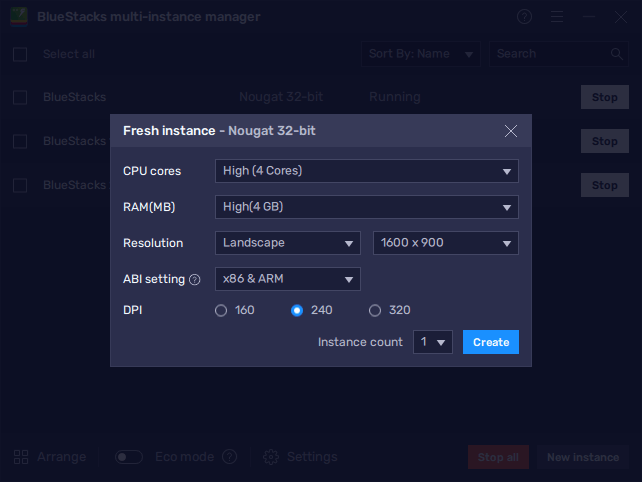 Run BlueStacks 5 and open the Instance Manager by pressing Ctrl + Shift + 8.

Click on "New instance" on the bottom right, and fill out the dialog boxes and fields to assign sufficient resources to the new instances. Repeat this step to create as many instances as you want.

Assign a unique Google account to each of the instances you created.

Download and launch AFK Arena on each of your active instances.
Now that you've got multiple instances with AFK Arena all set, launch the game and wait until you're in the initial tutorial screen in each of them. Once you're in the same spot on all instances, press Ctrl + Shift + 9 to open the Instance Sync feature, tick the checkboxes corresponding to the instances you wish to sync, and then click on "Start sync". Afterward, you can simply play as you normally would on your main instance, and BlueStacks will replicate all your actions on all other active instances, allowing you to progress with multiple accounts, but with much less effort on your end.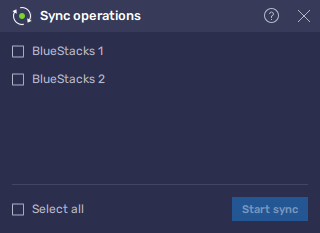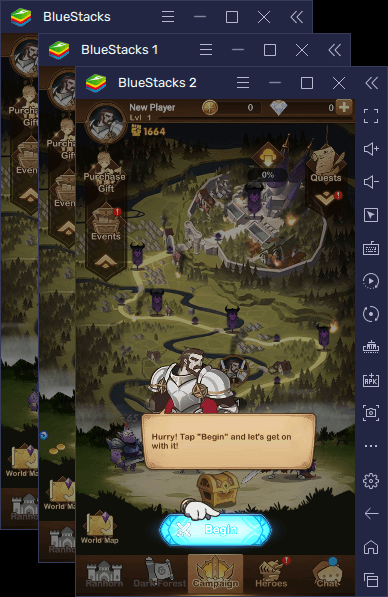 With BlueStacks 5 and the Multi-Instance Sync tool, you'll be rerolling much faster in AFK Arena, which will let you get a good head start in the game once you unlock powerful characters in your accounts. Just remember to bind your account with Google once you're satisfied with the characters you unlocked, in order to safeguard your progress in the game.