BlueStacks Exclusives
Save Your Fingers With New BlueStacks Repeated Tap Tool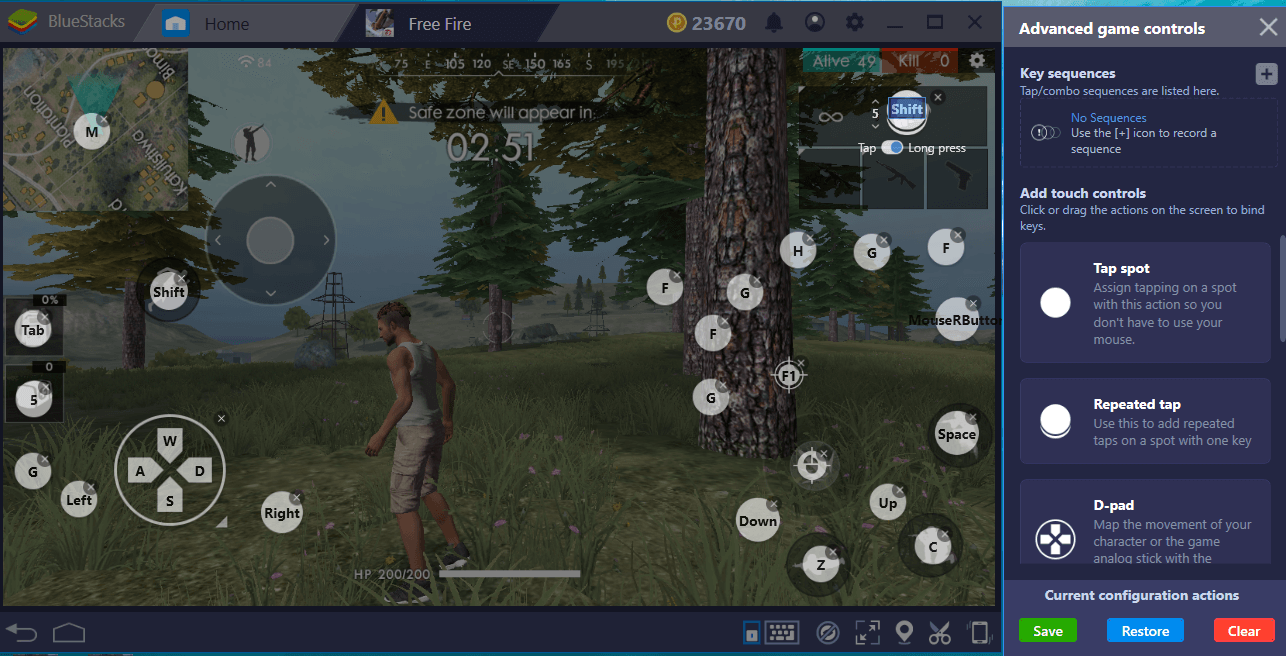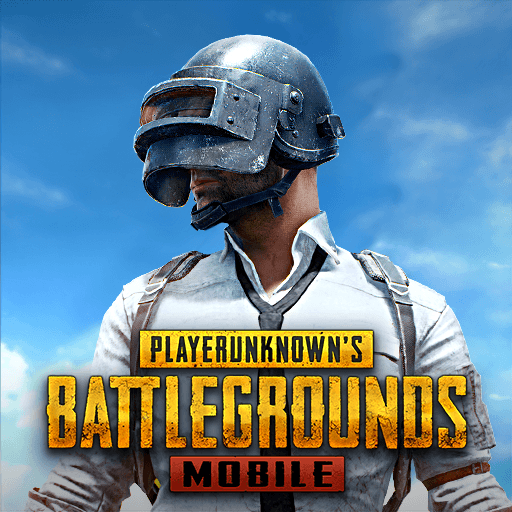 Playing games on BlueStacks has lots of benefits: You get to use your keyboard and mouse, take advantage of high-resolution graphics, and create visual macros with the Combo Key tool, for example. While developing these features, we have only one thing in mind: The comfort of our users. Playing games should be fun before anything else, so we keep thinking of new ways to further improve the experience of our users. And now, we offer another new feature that will help you: An improved and upgraded "repeated tap" tool that will be useful in all the games you play.
The Improved And Upgraded Repeated Tap Tool
You already know our advanced keymap tool: It contains many visual shortcuts and allows you to create a personalized control scheme. Repeated tap is a part of this tool and by using it, you can replicate the action of multiple clicks with a single key press. Basically, place the repeated tap spot anywhere on the screen, assign a key, and use that key to make more than one clicks with a single keystroke.

With the latest update, the repeated tap tool gained one more feature: Long Press. Now, you can make multiple repeated inputs, simply by pressing and holding a key. In other words, you do not need to continuously press a button to activate a feature anymore: You can "lock" a button with the repeated tap tool and keep it "pressed" for as long as you want. You can switch between "tap" and "Long Press" to use this feature, both will do the same thing. If you are binding it to a function that needs to be repeated a determined number of times every time, you can use the tap option, else go for "Long Press" for continued input for as long as you hold the key.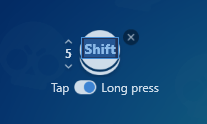 This brings many advantages to lots of games, especially competitive ones. You can save a finger and focus on the gameplay – during long game sessions, pressing the same key over and over is not an enjoyable experience. Well, no more: Create a repeated tap spot, activate it either with a tap or a long press, and you are done. Let's see some practical examples and get a better idea about this new feature shall we?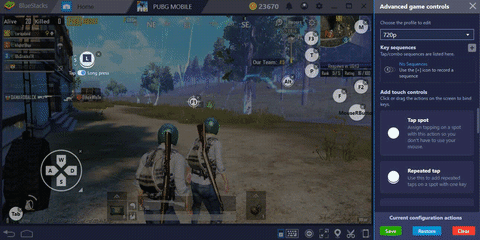 As you already know, PUBG requires pressing and holding the Shift button in order to run. With the repeated tap tool, we can assign a key to the "run" feature and press it once. That's it: Your character will keep running until you hit the same key again – no need to "hold" it.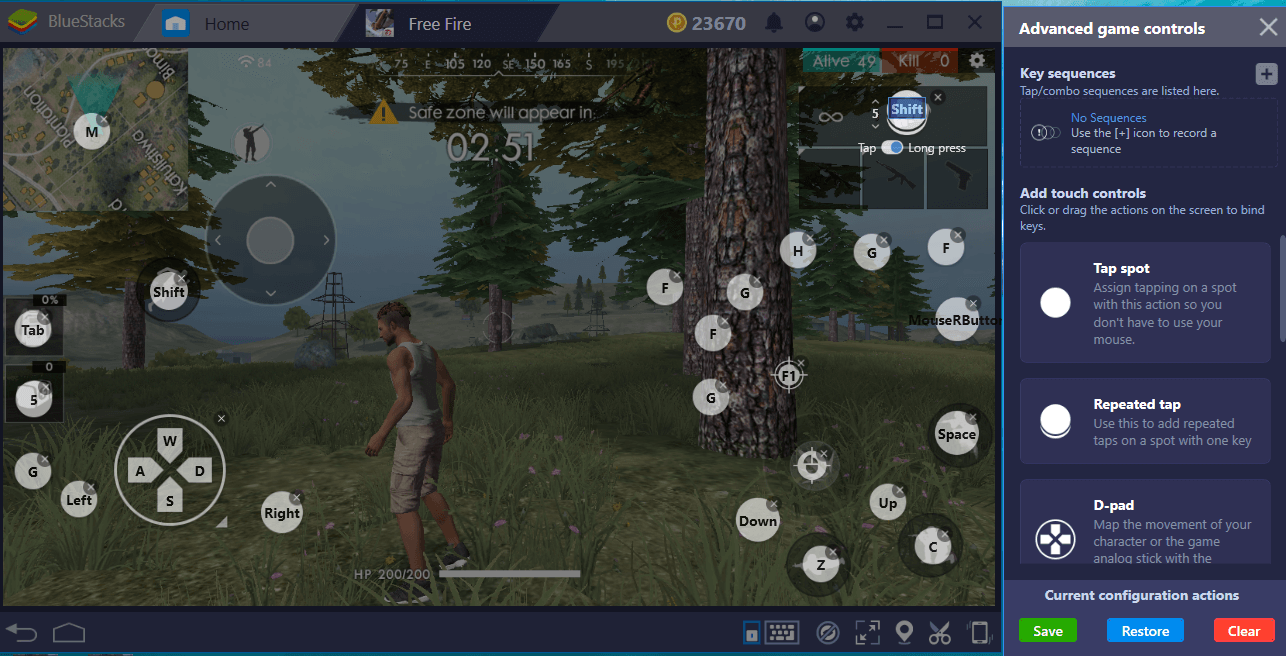 You don't need to click the shoot button over and over just to keep firing. Press the repeated tap key once and empty your magazine easily: You can focus on the movement and aiming, not "clicking". In order to become the king of Free Fire islands, you need every advantage you can get.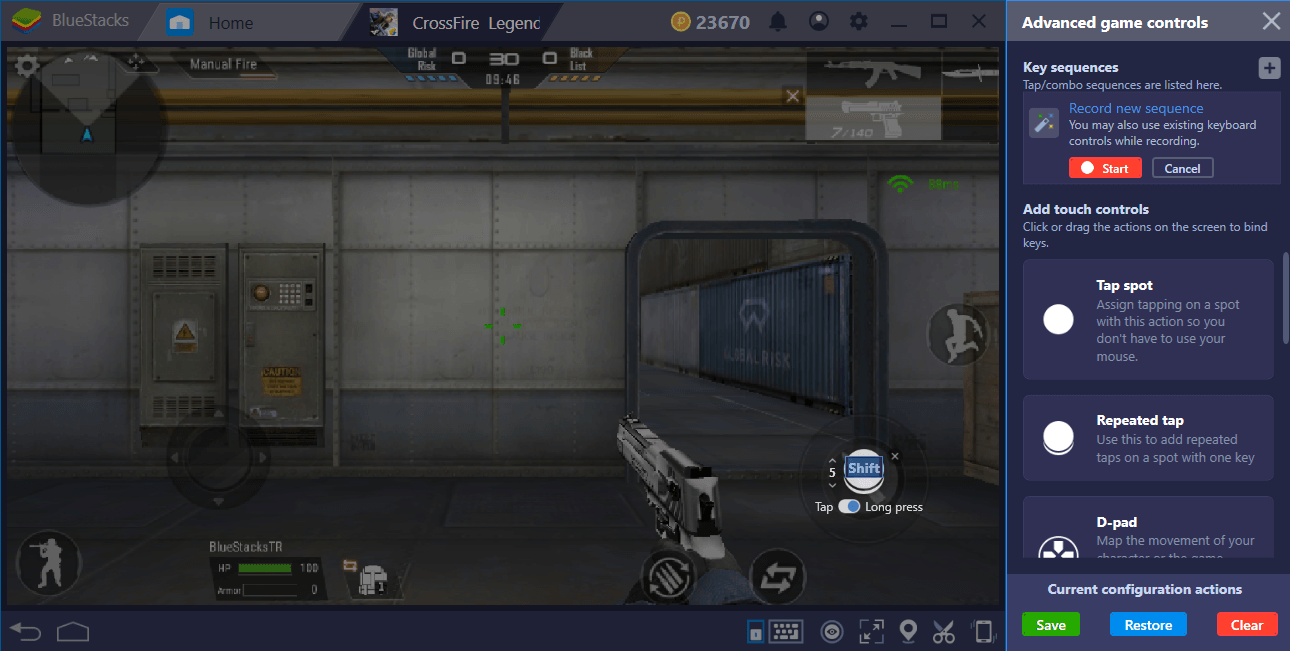 Hip-firing is very important in Crossfire Legends and you need to be as fast as possible. Instead of trying to click on the fire button multiple times, press you assigned repeated tap key and keep firing like there is no tomorrow. Nobody can stay alive against your rate of fire, we guarantee it.
To use this new feature, you just need to upgrade to the latest version of BlueStacks. We will continue to bring you new features that will ease your gameplay and give you various advantages: Keep following us to get the best Android gaming experience on PC!