BlueStacks Roundups
Ride And Tame The Seven Seas With These Android Pirate Games With BlueStacks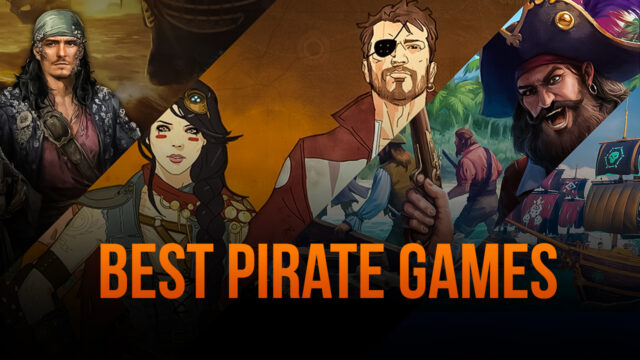 Ahoy Mate! Are you looking to explore the seemingly never-ending seas that have covered this world? Well, we could help you with this, old sport. We bring you some of the best pirate games for Android. Will you let us be your Nakama (comrade) in this adventure-filled journey of boiling seas? These games will surely bring out the pirate in you, making you search for the hidden treasures round the world. So, all hands on deck and set sail with rum in your one hand and sword in other, don't forget to carry your eye-patch and our peg-leg in this fun-filled adventure of the sea.
Pirate Evolution (Free to Play)
Always wanted to rule the high seas, wanted to explore the adventurous side, but never had the chance? Pirate Evolution is your chance! This game developed by Gram Games Limited is one of the most interesting and adventurous games where you can enjoy being the captain of a pirate ship while holding the main task of expanding your power. This game is all about sailing over islands and influencing as you go about finding all the lost treasures, battling with the enemies you encounter along your way to collect loot and making an upgrade in your weapons and ship to tackle with the further fights.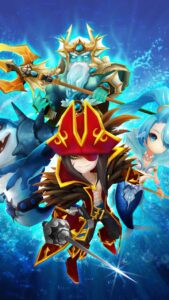 This is definitely a never-ending game. It keeps on bringing new challenges, your foes become more competitive as long as you move forward in this game, so there is no chance of getting bored with this game. You just need to expand your base and grow your pirate crew to increase your power.
Mutiny: Pirate Survival RPG (Free to Play)
Are you really a tough survivor? Here is your chance to show your surviving skills in this adventurous game, Mutiny: Pirate Survival RPG developed by Helio Games. In this game you will be casted on a pirate island after a mutiny on your ship. Starting from scratch without any food, without any weapons or tools and dealing with a whole world full of danger at every step. Now this will challenge your survival skills.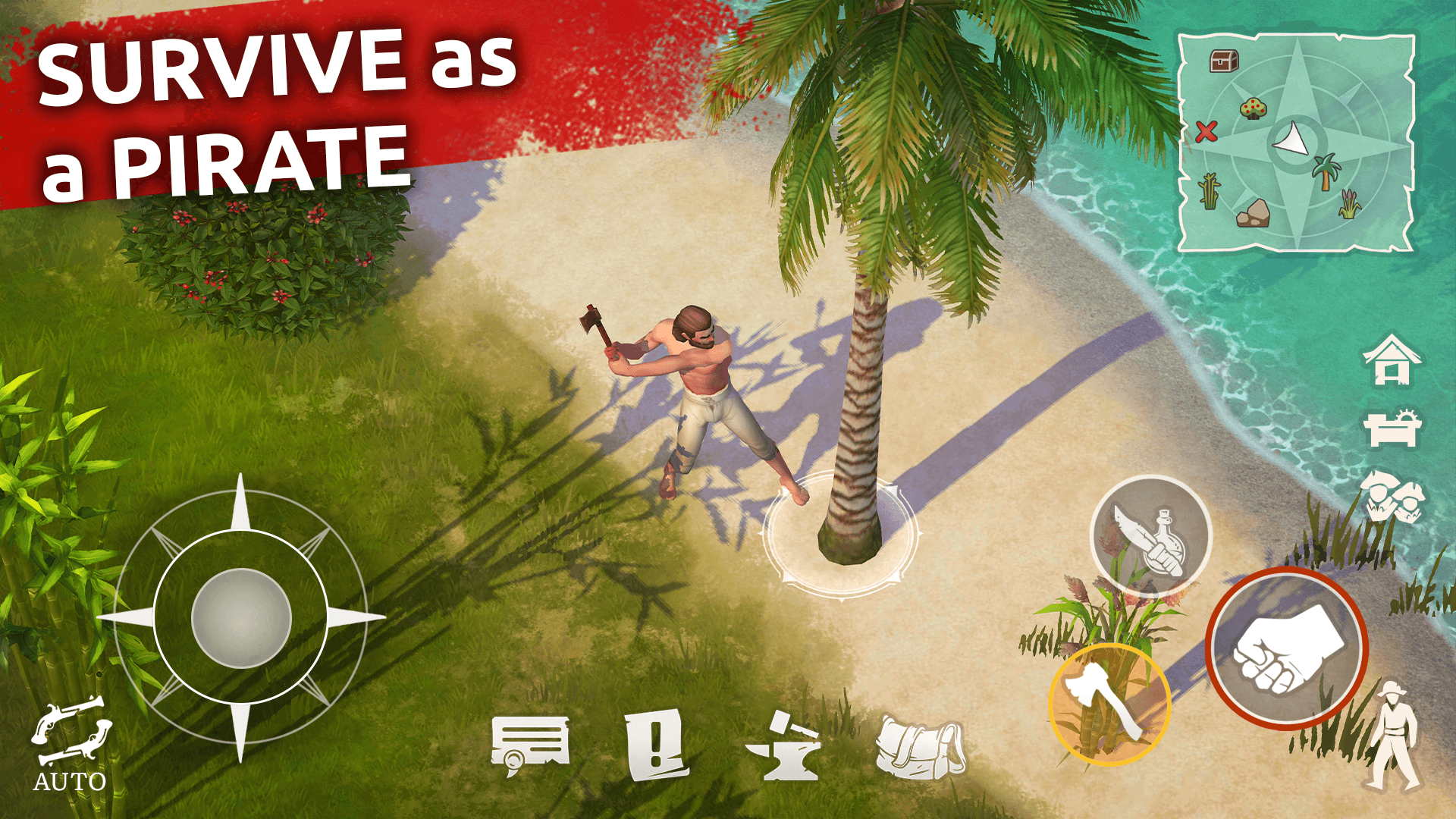 You will move along by completing the tasks like defeating other hostile pirates, hunting wild animals and uncovering ancient tribe secrets on the pirate island. Show how daring you could be in this adventurous game by using your tactics and logic to have a better survival. You will enjoy a combination of RPG, PvP and Ocean adventure in this game. This game is definitely not all about violence but also you will need your strategic mind to stand strong in this battle of survival because there will be danger at every step. As you make your way clear by leveling up your survival, you get a chance to upgrade yourself by styling yourself from over 100 recipes in the ramified craft system.
Pirates of the Caribbean: Tides of War (Free to Play)
Fan of the Pirates of Caribbean franchise? Immerse yourself in the world of Jack Sparrow through this role playing action-adventure game developed by JOYCITY Corp. Pirates of Caribbean: Tides of War features many characters, ships and lores from the film series.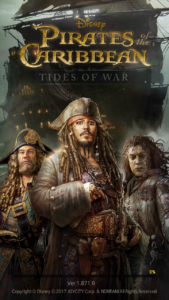 Thi strategy and action game begins with the introduction of a pirate, features and name of which are customizable by the player. The background of the game is set post At World's End, where the player is to build ships, train troops and fight battles against other pirates and monsters. The game is highly interactive; it gives the player an opportunity to forge alliances, discuss strategy with other pirate captains and build fleets or captain the notorious ships like the Black Pearl and the Flying Dutchman from the movie series.
Pirates of Caribbean: Tides of War also offers a story mode wherein the player can complete quests featuring movie plots as well as some of the legendary characters. The graphics and audio of the game altogether are remarkable. Download and play the game on Bluestacks for an unmatched experience.
Did you check these other games which are based on your favorite flicks?
Sandstorm: Pirate Wars (Free to Play)
Sandstorm: Pirate Wars is an action-adventure game developed by Ubisoft Barcelona. The game is set in a desert and the main goal of the game is to destroy other ships on the way and salvage whatever resources possible. Sandstorm: Pirate Wars provides the player with two modes – story mode and sand mode.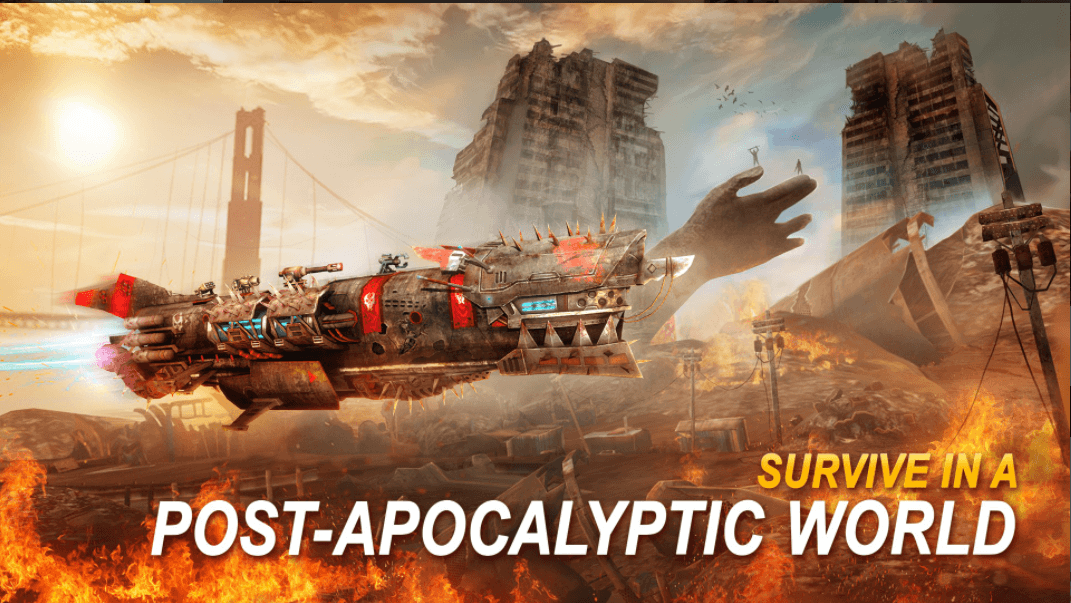 The story mode is a single player mode where you can customize your ship, battle, other stuff and pick up resources while traveling between places. The sand mode is a multiplayer mode with online matchmaking. The player can customize or upgrade the ship and travel along the desert in their base. While traveling several tasks come up for the player like helping civilians, exploring ruins and battling enemies. The player is free to choose their defense and weapons, they can choose to attack a specific element of the opponents' ship. Any duel is won by decreasing the rivals' health bar to zero.
Pirate's Dice (Free to Play)
Pirate's Dice is a puzzle game with a minimal and clean interface. The game is an improved Lines 98 game in which there is a random dice on a 7×7 board. The goal is to connect four or more cubes of the same type in a row either vertically or horizontally to progress further in the game.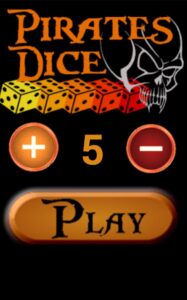 The game is good in design and can be played in offline mode. The great part about the game is that it does not bombard you with ads everytime you play. The graphics are pretty good and polished.
The game has several boosters to help you in the game if you find any difficulties. The game is free to play but has some in-app purchases if you wish to invest and progress faster. This game is perfect if you love good puzzle games and want to relax with some nice music playing in the background.
Pirate Code – PVP Battles at Sea (Free to Play)
Aye Aye Matey! A game which is an Editor's choice of Google Play Store. Pirate Code is a person vs person or PvP game where you battle it out in the raging seas with some awesome pirate ships. You can play with your friends or go solo and tough it out with several other players like a battle royale.
The graphics of the game are really good and have graphics similar to that of Royale Clans – Clash of Wars. The characters and ships are well rendered and will definitely give you a good experience when you are playing the game.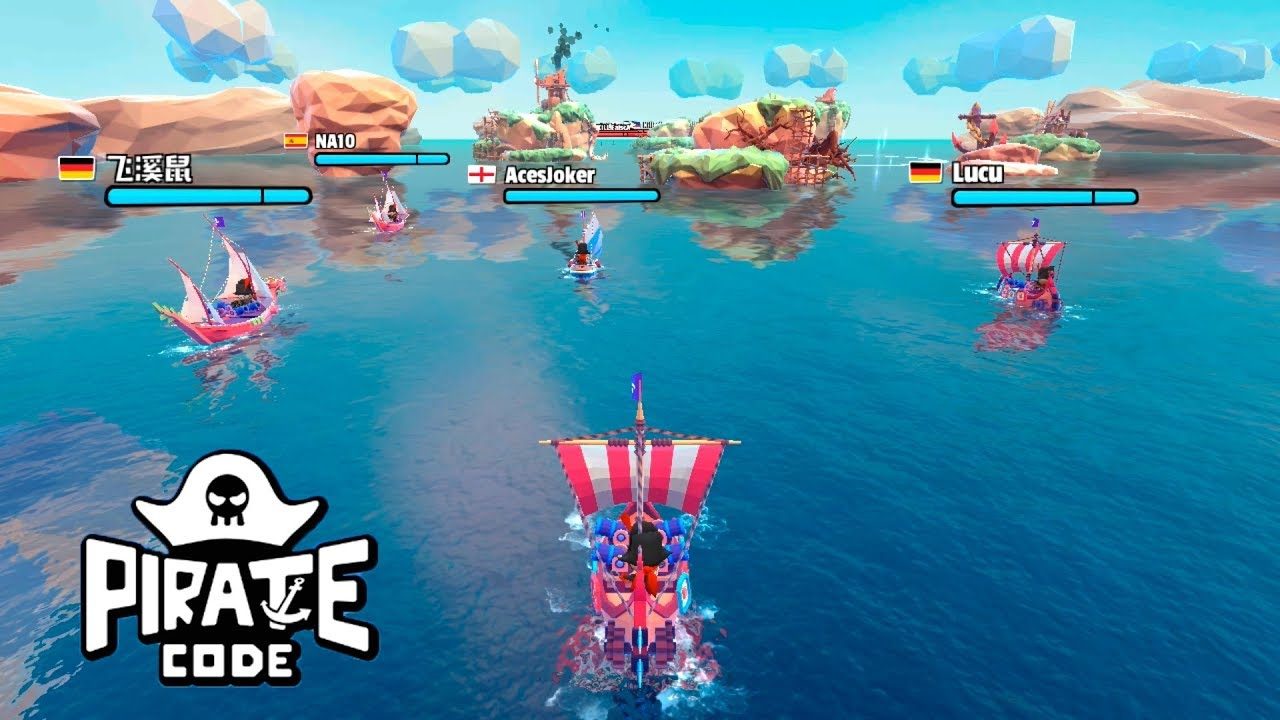 Apart from the PvP, the game has a bunch of offline game modes to win in-game coins and rewards which can be used to purchase upgrades and other fun stuff. The interface of this Android pirate game is pretty minimal and provides a neat experience. If you are a fan of pirate ships and if you love playing PvP, this game will give you a really good time. Download it on BlueStacks and satiate your pirate frenzy.
These are some of the best Android pirate games for PC, which you could play using BlueStacks. Each of the mentioned games are unique in their own perspective and would give you a unique experience once you play them all. So, pull up your anchor and start your journey to the wildest parts of the sea with BlueStacks as your comrade on this adventure journey.