BlueStacks Roundups
Enjoy these Open-World Games for Android on your PC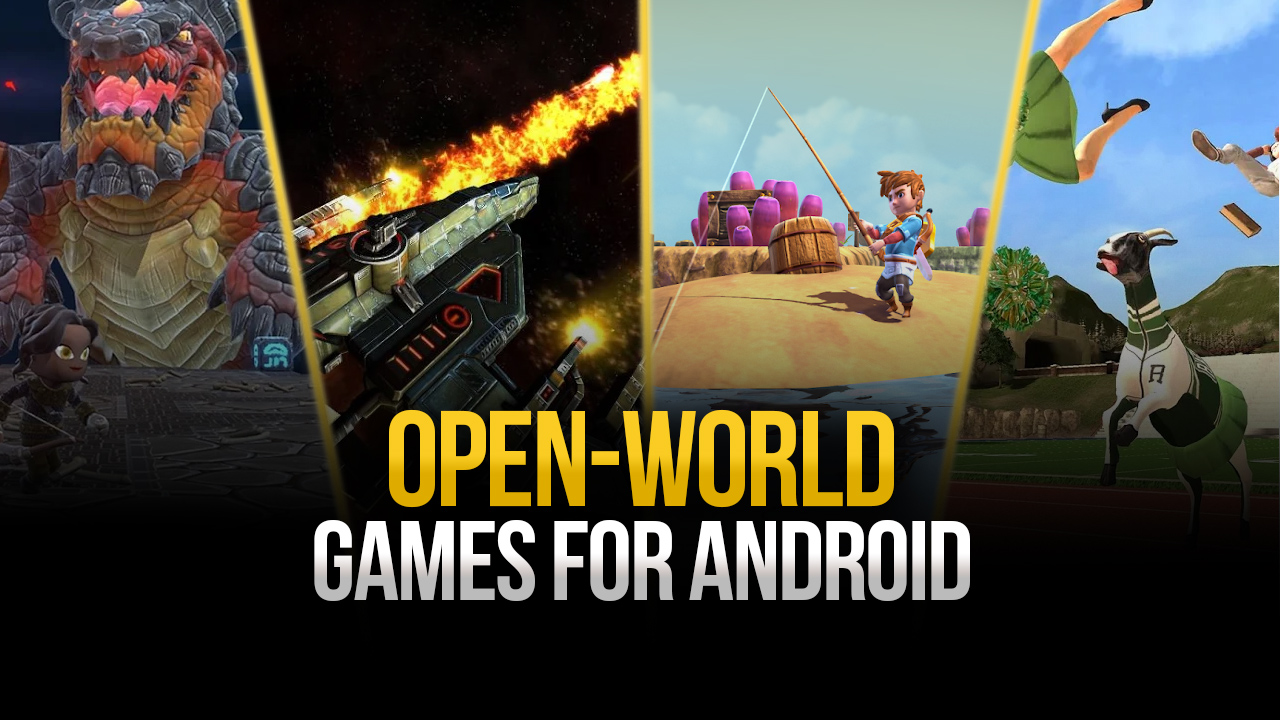 Quick Navigation
Open-world games have no boundaries. You can explore cities, countries, and even galaxies, depending on the game you play. It's a bundle of madness where you can become people's savior or their cause of death. The choice is always yours. There are vast open spaces where one can walk around, focus on the storyline, or wind up the given quests. These games are not genre-based, for there are fun games, shooter games, role-playing games, and plenty more for your adventure.
Below, we list some of the finest open-world Android games you can play on your PC with the BlueStacks gaming emulator:
1. Grand Theft Auto: San Andreas (Price: $6.99)
Probably the first name that strikes everyone's mind when the talk is about open-world games is Grand Theft Auto: San Andreas. The game brings realistic gangster flavor to life. Your protagonist, Carl "CJ" Johnson returns to Los Santos to attend his mother's funeral. Unfortunately, things go horrible upon his return. You now want to punish the murderers, but that path isn't that straightforward. You make several friends along your journey, but it all comes down to the ultimate "act of betrayal." Drive vintage cars, use jetpacks, fly helicopters and explore a vast map in this open-world saga.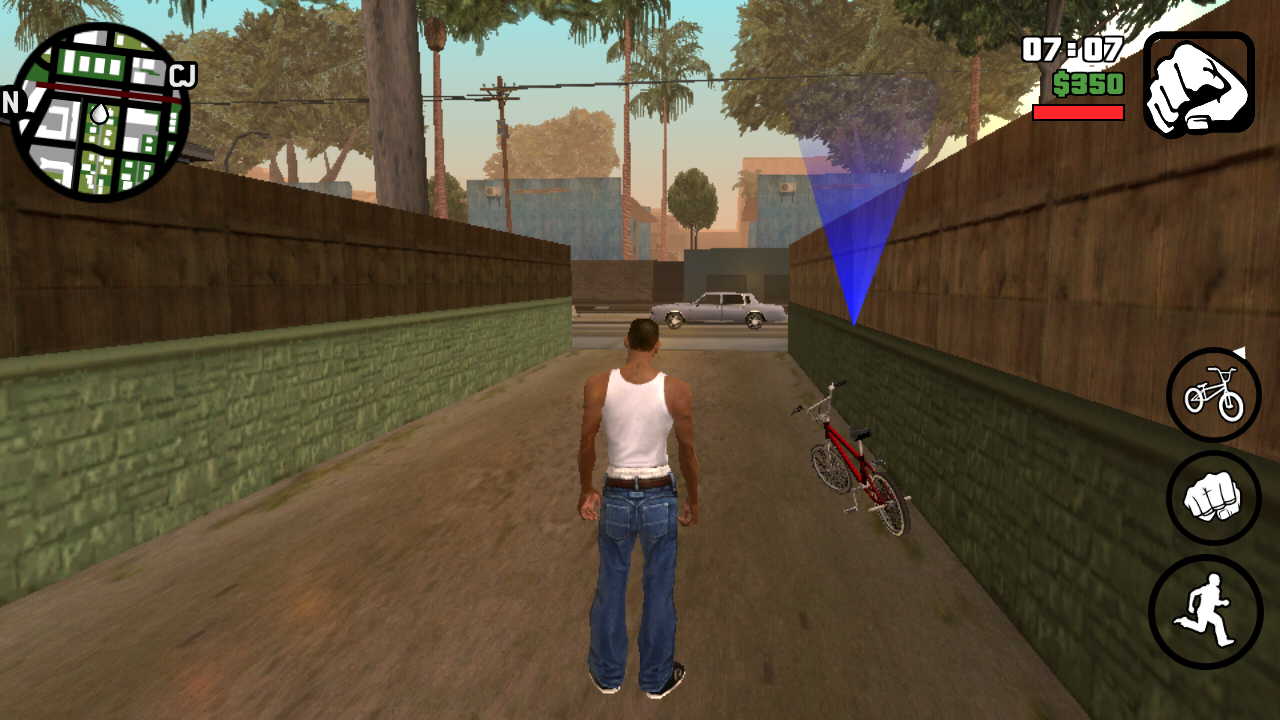 Complete the in-game missions or wreak havoc in the city; the choice is yours. If you want to play this Grand Theft Auto: San Andreas on your desktop, download the BlueStacks Mobile Emulator. Utilize its various features like the shooting mode for better aiming, macros mode for combo attacks, and a lot more.
2. Portal Knights (Price: $4.99)
Portal Knights is where all your gaming fantasies come to life. Pick your character class from Warrior, Mage, Druid, Rogue, and Ranger. To make progress into the game, you need to find portal stones. Once you have the required stones, you need to search for a portal and use these stones to reach the next level. Exciting, isn't it? Increase your resources by upgrading the crafting benches and strengthen your artillery by using sharpening stones. 505 Games SRL has ticked all the boxes in this open-world venture that has missions, role plays, combats, and everything else you wish for.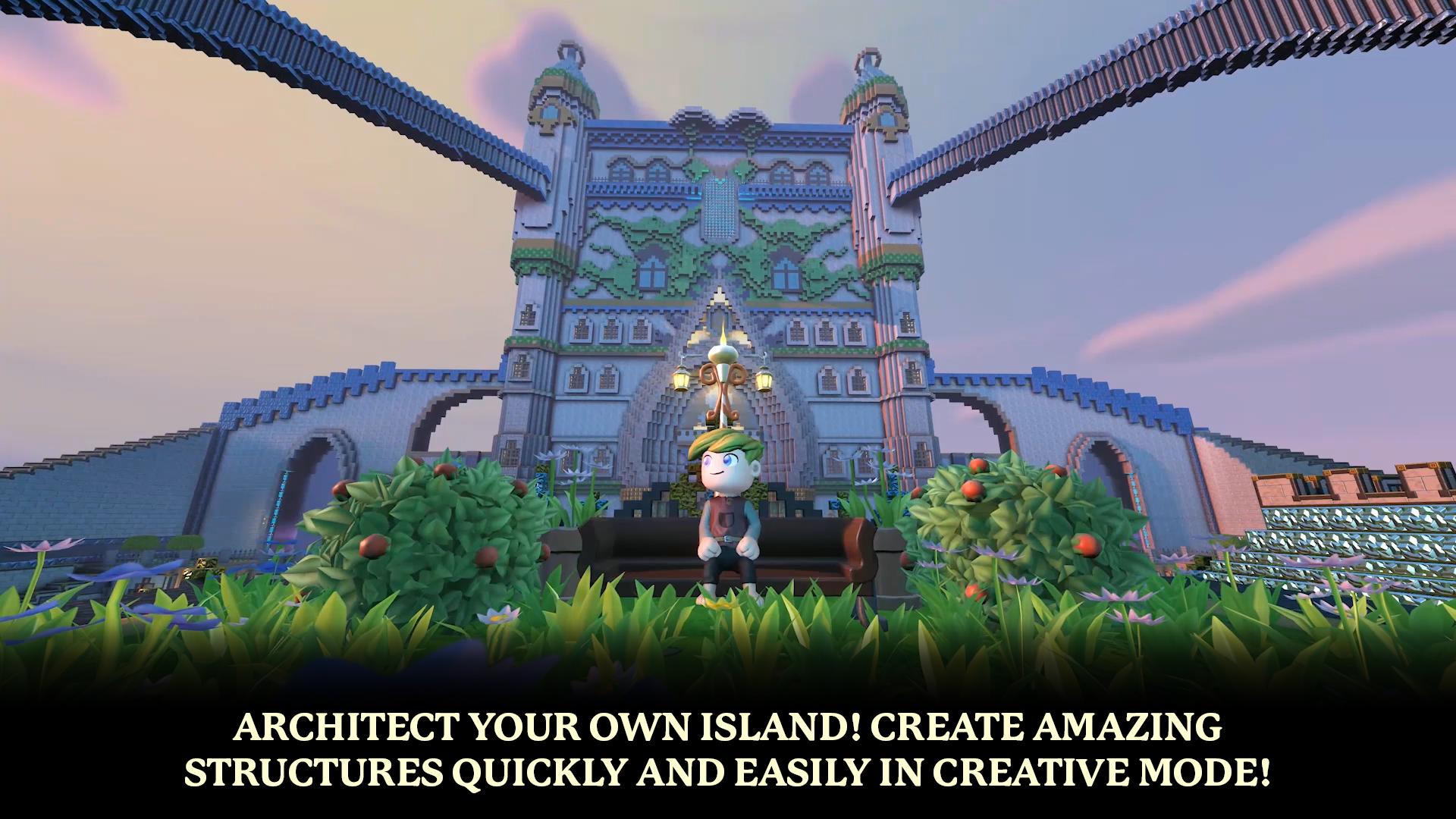 You can enjoy Portal Knights with your friends through its multiplayer mode and take the fun to a different level altogether. Play this Portal Knights on your PC with the BlueStacks emulator that comes with various benefits like automated login, auto-save progress, etc., at your disposal.
3. Minecraft (Price: $6.99)
Minecraft is an evergreen open-world game that keeps you hooked to its gameplay. It has a voxel-based world and everything here appears in the form of cubes. You can break these blocks and place them elsewhere to construct new structures. Protect yourself from zombies and baby zombies with your protective structures and wait for sunlight to burn them down. Unlock hidden powers like going invisible to the Endermen mobs, trap enemies with ice and soul sand, and utilize these powers to your advantage in Minecraft.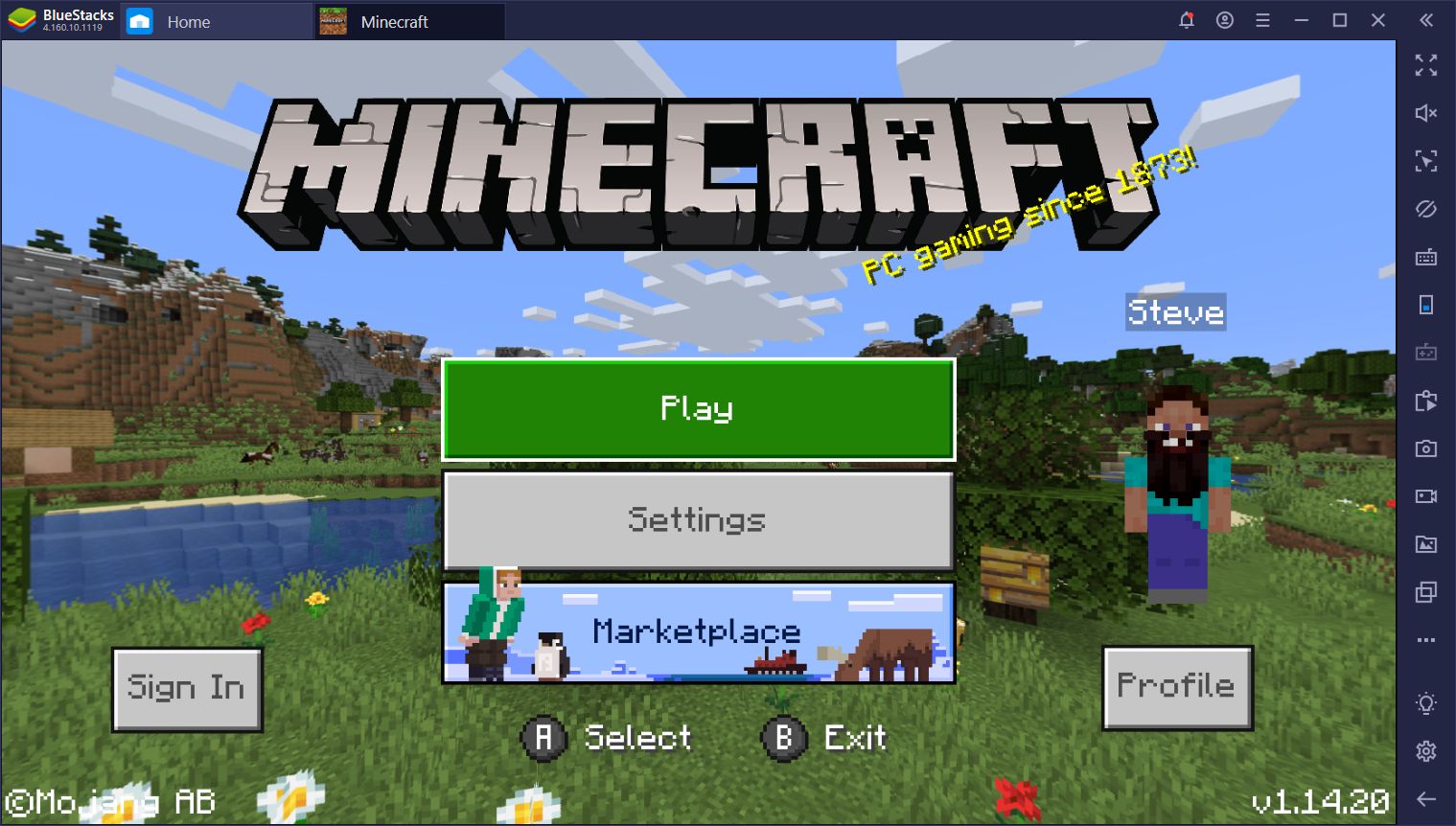 Mine smartly to collect gold, redstone, etc., which helps you craft sturdy buildings. You can play this chilled out game to lighten up your mood or have a fun time with your friends. Just launch Minecraft on your PC or Laptop with the help of BlueStacks mobile emulator, and record your gameplay with its in-game recorder to share with others or watch your gameplay again.
4. Crashlands (Price: Free)
Crashlands is a venturesome open-world game where you portray the character of Flux. You are stuck on a planet and expected to deliver several mysterious packages. There's an enormous world to explore in Crashlands, and the possibilities are endless. Unlike other games, there's no limit on inventory collection, so you can store as much junk as you want. One can tame creatures, build bases, or fulfill their wanderlust in this epic open-world game.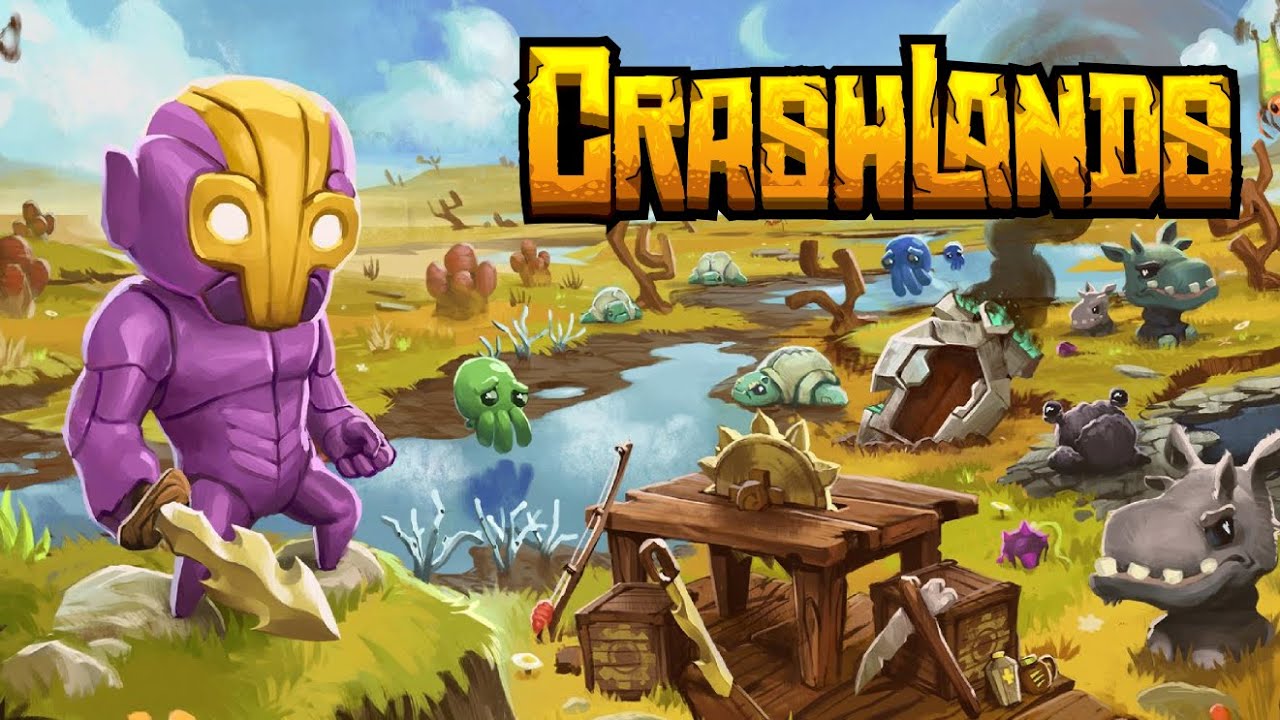 So what's keeping you on wait? Download the Crashlands on your PC and run it with the BlueStacks emulator. Set your preferred controller settings with its key-mapping feature.
5. Gangstar Vegas: World of Crime (Price: Free)
Do you like heavy artillery in gaming, or you're a fan of exquisite cars? Whatever the choice, Gangstar Vegas: World of Crime is the game you need to have on your PC. Jason, your character, is a skilled MMA fighter who is dragged into the world of crimes by Frank Veliano. You can rob banks, indulge in illegal street racing, and earn money by winning fighting tournaments. When you play Gangstar Vegas, you live the character, be it the good deeds that you do or the destruction you cause.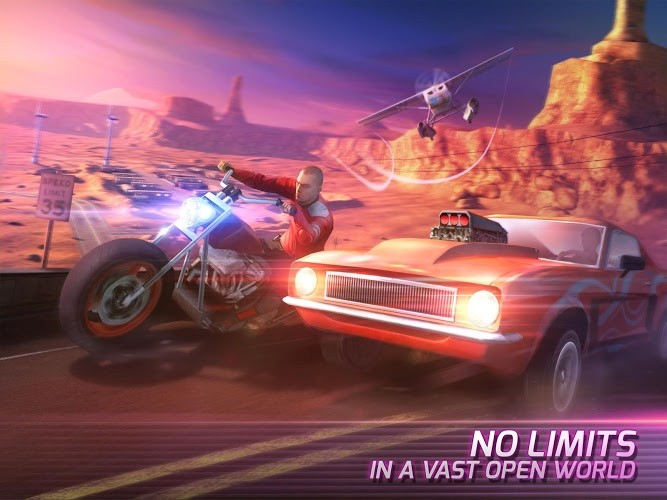 Don't restrict yourself to a smaller screen when you play a game this large. Download the game Gangstar Vegas: World of Crime on PC or Laptop through BlueStacks Android Emulator and enjoy this open-world insanity on your desktop.
6. Dragon Raja (Price: Free)
With stunning graphics, this MMORPG brings freshness to your open-world gaming experience. Pick the character of your interest from the given four classes, and you are ready for your journey. Do the missions, communicate with online players, host the fights against them, and the list is endless. In Dragon Raja, you want to take revenge on the evil invaders who harmed your family. There's a plot twist that turns the game upside down, and the only way to unfold this mystery is by playing it.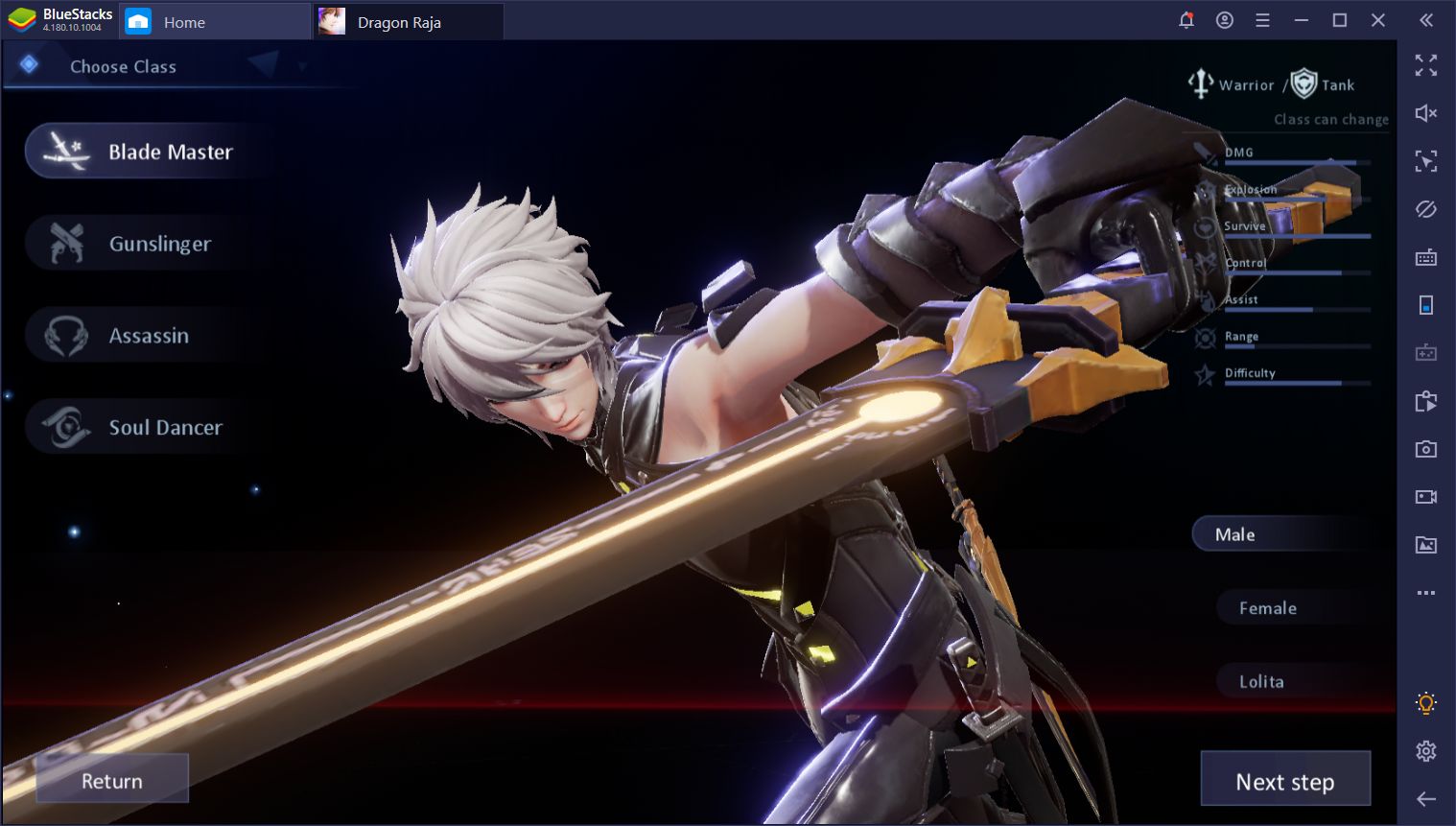 You don't have to worry about the game's origin when you play Dragon Raja on PC with the BlueStacks emulator. Be it Korean or Spanish; you can follow the storyline as it's meant to be with real-time translation, thanks to the advanced Bluestacks features.
7. Goat Simulator (Price: Free)
This is a very unique open-world game by Coffee Stain Publishing. You play the character of a goat who has the license to do anything it wants. Goat Simulator primarily embraces bugs and has hilarious mechanics that makes you play this madness on repeat mode. You can kidnap people with your tongue and cause severe petrol station explosions by headbutting it.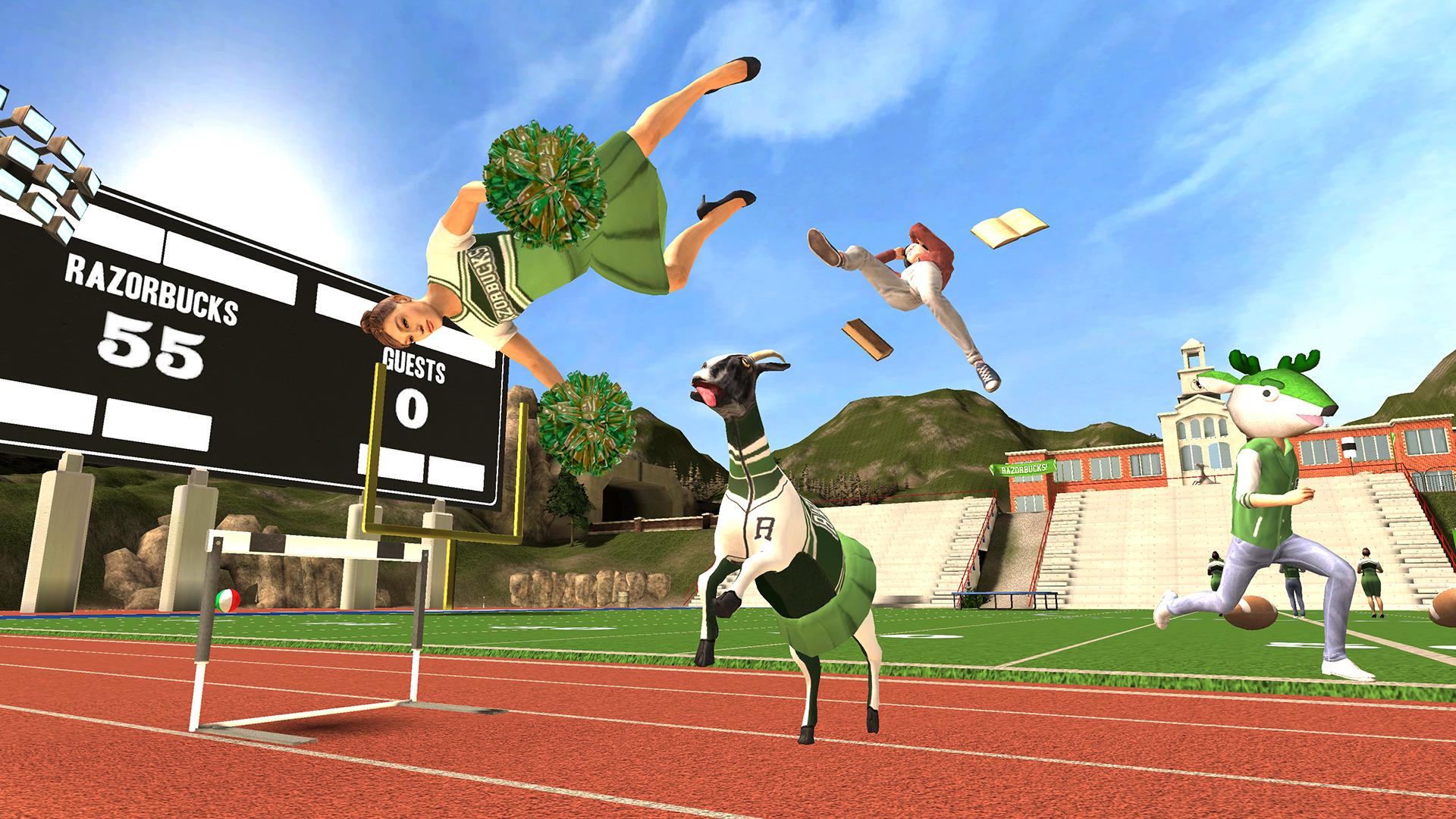 The goat can also take the form of a "Devil Goat," and it'll surely burst you into laughter. To play Goat Simulator on your desktop, install the BlueStacks emulator and enjoy endless hours of lag-free gaming.
8. Oceanhorn (Price: Free)
Oceanhorn is an action-adventure game that bears a resemblance to "Legend of Zelda." In the game's open-world, one has to solve puzzles, collect items, and play mini-games. As the storyline line progresses, the player travels through different regions and fights monsters with various weapons. To get the hidden rewards (hearts and coins), you will have to cut bushes and throw the pots.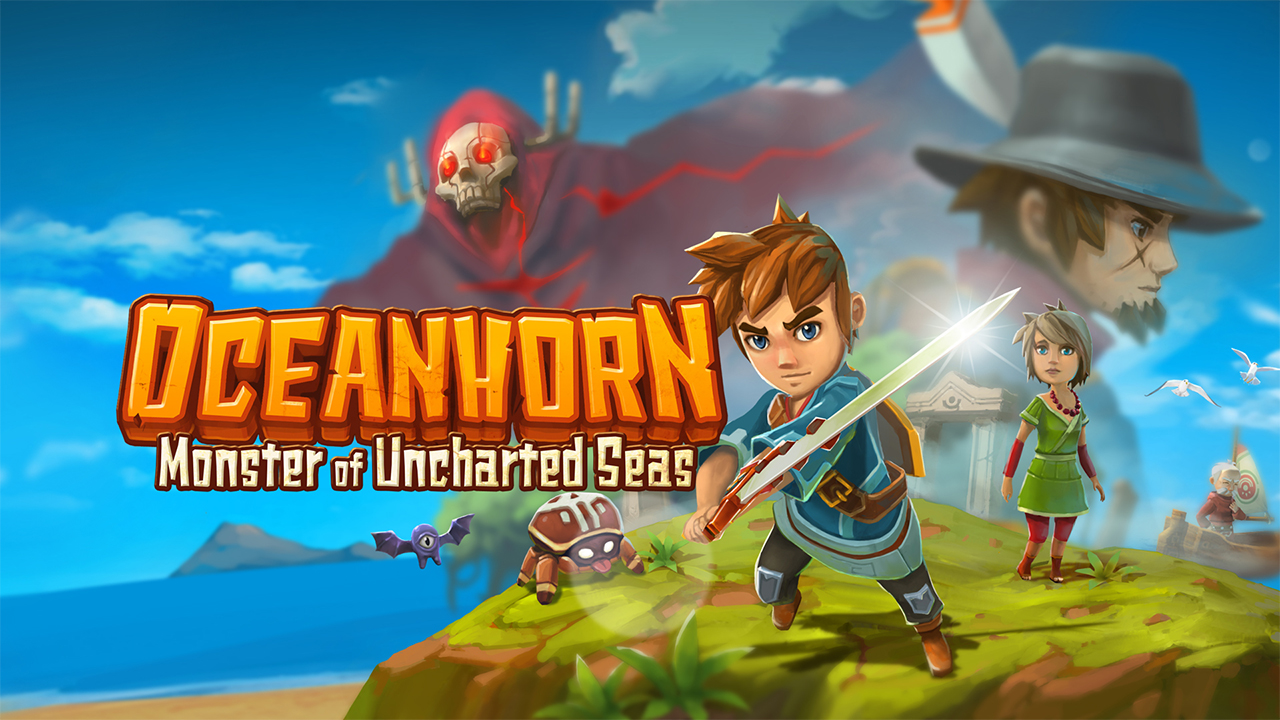 The beautiful in-game music compositions by Nobuo Uematsu adds another dimension of gaming experience to Oceanhorn. Famous for its visuals and music, it's a must-try game in the open-world genre. To ensure hassle-free gaming, play the Oceanhorn on your PC with the BlueStacks emulator.
9. Galaxy on Fire 2 (Price: Free)
This space saga by Deep Silver keeps you on edge at all times with its realistic graphics and seamless gameplay. Galaxy on Fire 2 puts you on the defender's fore where you need to battle against endless aliens, creepy creatures, and other invaders. Your character, Keith T. Maxwell, wakes up after 20 years and fathoms that the world is no longer safe. The sound effects are stunning, and so are the characters that are a part of this open-world game.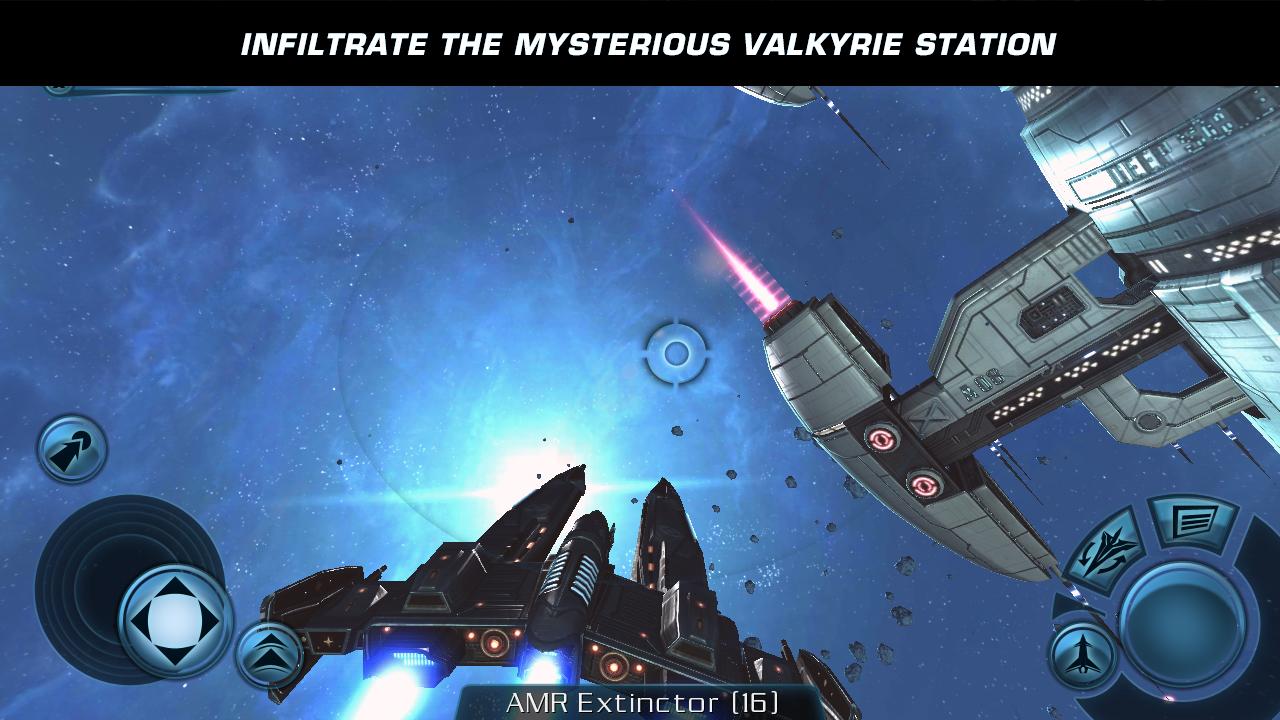 Fight with everything that you have to protect the universe from severe calamities. Live the game to the fullest by playing Galaxy on Fire 2 on your PC with the BlueStacks mobile emulator and say goodbye to lags and glitches.
10. Grand Theft Auto: Vice City (Price: $4.99)
We started with GTA, and we end on a similar note. Rockstar Games never disappoints with its Grand Theft Auto series, but Vice City has a different emotion attached to it. The game makes you explore Vice City with your character, Tommy Vercetti. It features extra hairy men, ultra-fast ambulance service, and police staff that'll hunt you down even if you punch someone. If you cause too much trouble in the city, you'll be surrounded by the FBI. Most players have already aced the game. Yet, they won't say no to it if given the opportunity to turn back the clock and relive those moments.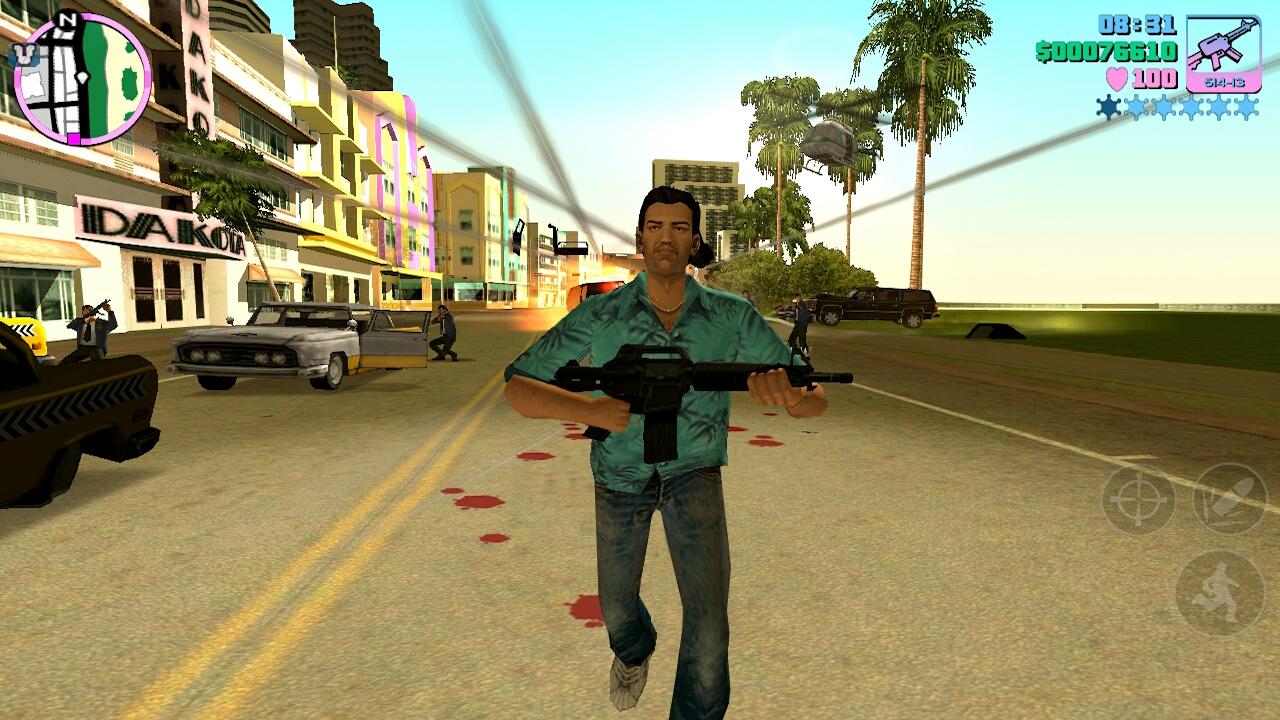 You're your own master in Grand Theft Auto: Vice City, so it's your choice to complete the missions or create chaos in town. Do you think you have what it takes to make Tommy the kingpin of Vice City? Download Grand Theft Auto: Vice City for your PC today and enjoy the game on the BlueStacks emulator that facilitates gaming at high frame rates and HD resolutions.
Conclusion
This concludes our list of the best open-world games. It had numerous gaming flavors, be it the various GTA versions, vehicle games, or ones involving exploration. If you haven't tried any open-world games yet, you can select any game from this list as they're all unique and exciting. The BlueStacks Android Emulator takes open-world gaming to new heights with its lag-free functionality and convenient controller settings.