BlueStacks Roundups
BlueStacks' Guide to the Best Roblox Games for kids in 2021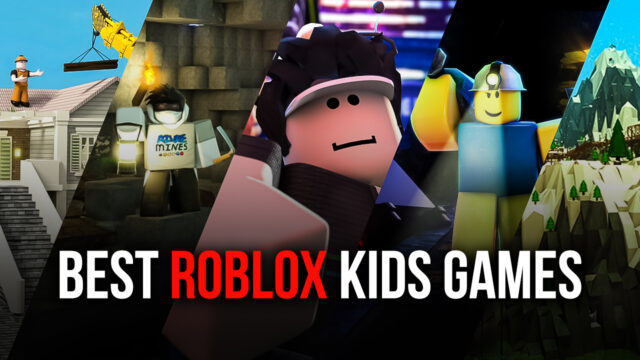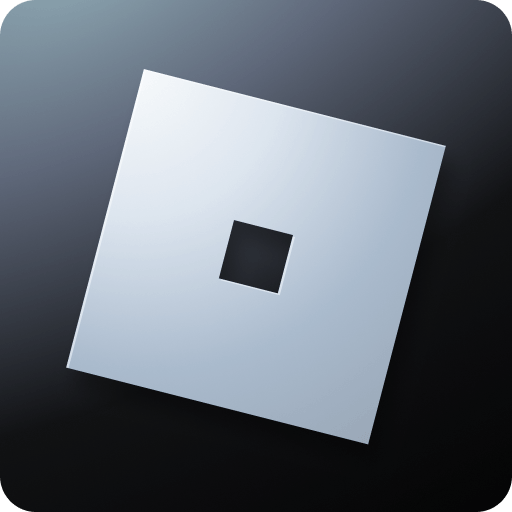 With hundreds of thousands of games being developed and created in Roblox, it is pretty hard to keep track of which ones are good and which ones are so-so.
If you are a parent looking for the best Roblox games for your kids, we might just have the thing for you! Which Roblox games are safe for kids, and which ones are the best? This short guide might have the answer to your search!
Read our previous blog post about the ultimate guide to parents in using Roblox!
What is Roblox?
Roblox is basically a game creation system and can be played in multiplayer or single player. It was developed and published by Roblox Corporation with directors David Baszucki and Erik Cassel on the lead.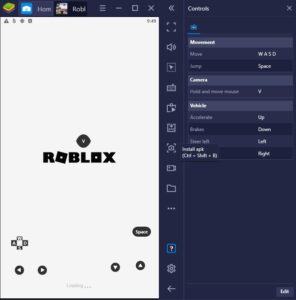 It is basically the Y8 games of the younger generation, holding thousands of video games inside one app. If you are new to the concept of Roblox, check out our beginner's guide to Roblox.
Without further ado, we present to you our guide to the best games in Roblox:
1.Adopt Me!
As its title suggests, Adopt Me! is a simple and cute game about getting pets in the virtual space. This game is perfect for anyone who is allergic to furry playmates or just wants to jumpstart on the adopt-a-pet process but are still too afraid to fully commit to the responsibilities.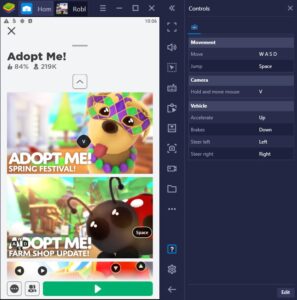 Adopt Me! will expose you to the ins and outs of pet adoption. Your choices are not limited to just cats and dogs either, as the game has 74 types of pets to choose from including triceratops, bats, evil unicorns, and golden rats. With Adopt Me!, anything is possible, and that includes adopting animals that have been wiped off of the face of the earth like dodo birds or tyrannosaurus rexes.
2.Science Simulator
What is the best way to engage future scientists? Expose them to learning materials, encourage them to become more curious, and most importantly let them play Roblox's Science Simulator! This game lets you basically take on the role of a scientist where you can observe and let your own pets hatch.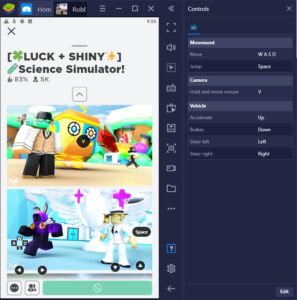 It seems like the developers are also giving a lot of Science Simulator codes so be sure to always get updated on the latest about this game!
3.Plus Ultra II
You already know what this game is going to be all about with its title — the anime My Hero Academia! If you have always been a fan of Midoriya, Todoroki, Uraraka, and the gang, then this Roblox anime game is for you!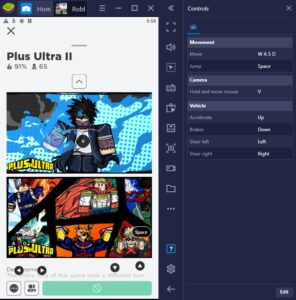 Plus Ultra II lets you create and personalize your own quirk (or powers) inside the game. You can choose from three quirk types: emitter, mutant, and transform. What kind of hero are you going to be?
4.All Star Tower Defense
As its title suggests, All Star Tower Defense is a tower defense game, but instead of the usual guns, swords, and medieval characters, you get anime characters.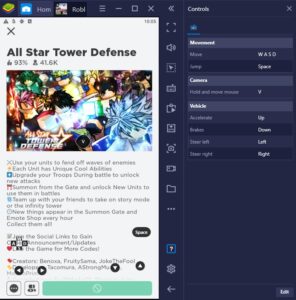 It has all your favorite animated series from classics like One Piece to smash hits like Demon Slayer. If you are an anime fan, Roblox's Star Tower Defense is a must-play.
5.Bloxburg
Welcome to the peaceful city of Bloxburg, the best town in Robloxia.
Build a house, work for your future, and further hone your skills, just like the popular simulator The Sims.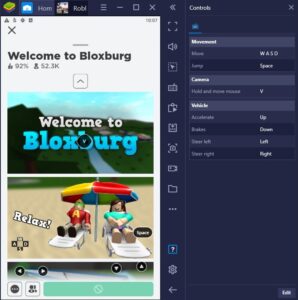 Bloxburg is undeniably one of the best games in Roblox especially since it lets you and your creative juices flow — you can be whatever you want in this town.
6.Theme Park Tycoon 2
How would you like to manage your very own Disneyland? How about making your very own Universal Studios? With Theme Park Tycoon 2, it is possible!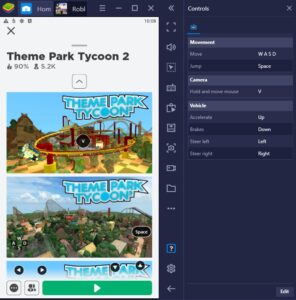 Learn the ropes of theme park management, build your own dream park, and even customize the scenery with this Roblox game. It is very straightforward and only has one ultimate goal: to become as rich as possible with the help of the very own rides and attractions that you have created. Are you up to the challenge, young theme park CEO?
7.Azure Mines
A Roblox mining game? Lik Minecraft? Well, count us in!
Azure Mines is technically not Minecraft, as the world is already built and you have to restore its glory through the help of mining ores and gold. The rarer the ores, the better.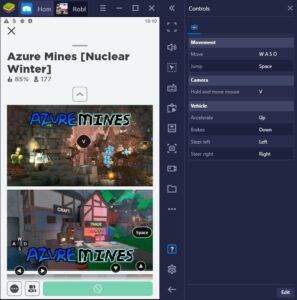 What kind of ores are you willing to mine?
8.RoBeats!
RoBeats! is a scrolling rhythm game in Roblox. If you are a music lover who is already familiar with classics like Guitar Hero or Osu!, then this one's for you.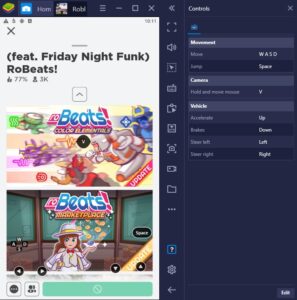 You can buy songs to your liking and play them. The song difficulties range from 1 being the easiest to 35 being the hardest.
Roblox music-lovers, let us rock and roll!
9.Mining Simulator
Another mining game on the list, Mining Simulator lets you explore and mine by yourself or with your friends.
It has a Minecraft feel to it, especially since you can use different equipment, mine rare ores, and earn coins just by doing so.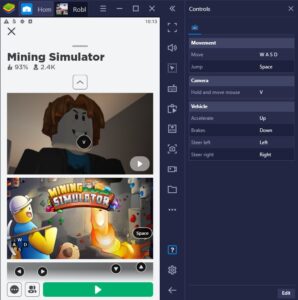 Gather all your Roblox friends and get ready for some mining fun! Mining Simulator is more enjoyable when played with your friends.
10.Dragon Adventures
Enter a world full of magical creatures called dragons — scaly, flying reptiles that once ruled earlier civilizations.
If you have always been a fan of How to Train Your Dragon or Dragon, or even liked Khaleesi in Game of Thrones, then Dragon Adventures is the perfect Roblox game for you.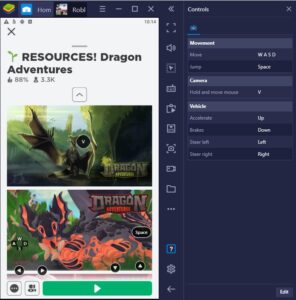 Raise and take care of your very own dragon, travel to new worlds with your new companion, and even battle against enemies and monsters.
Dragon Adventures will literally take you to new heights as one of the best games in all of Roblox.
Now that we have handed out our verdict, are you now itching to play Roblox? How about playing it on PC? It is now possible with the help of BlueStacks! Simply download BlueStacks and install Roblox on it. If you need a step-by-step guide on how to play Roblox on PC, read our previous blog.
This game is now available on now.gg. Play Roblox online.
With BlueStacks, you can do so much better in Roblox with all of its amazing features like its Macro Recorder which lets you automate some of the more repetitive and grindy tasks of any Roblox game.
What are some of your favorite Roblox games? Leave us your recommendations in the comments section below!