BlueStacks Roundups
BlueStacks Celebrates: What Halloween Brings to Your Favorite Android Games

Holiday seasons such as Autumn and Winter are always fun times in the gaming community. Most online game host special events during these special occasions, which offer players a chance at obtaining unique rewards. For gacha games, it might be an opportunity to summon special heroes or unlocking powerful gear, while for battle royale titles, players might have the opportunity to unlock special skins and cosmetic items.
Regardless of the genre, the holiday seasons always bring tons of fun and myriad surprises for players to enjoy. And with Halloween right around the corner, we at BlueStacks wanted to spread the love and get everyone into the holiday spirits. In this article, we're going to list all the things that are coming to your favorite online games this Halloween.
You better get moving this Halloween if you don't want to miss out on awesome events and features, such as:
Special Halloween Fusions in Raid: Shadow Legends
Raid: Shadow Legends needs no introductions; it's one of the most popular gacha RPGs in the market. Its presence is so huge that, even if you're not a gacha fan, you'd have probably seen an ad on YouTube or Instagram about this game. Its success was so big, that Plarium, the dev company behind RSL, recently released a standalone PC client for their game.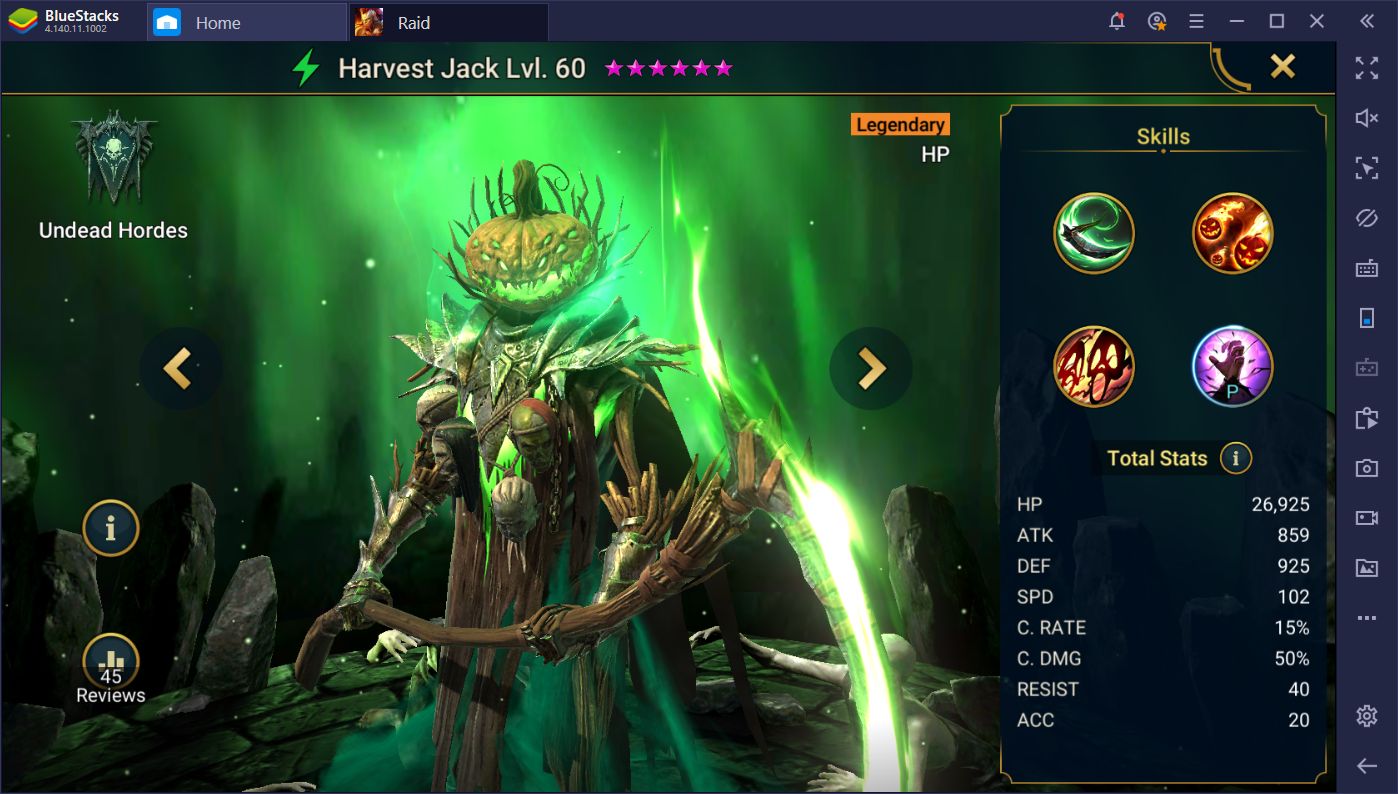 That just goes to show you how a committed fanbase and a dedicated dev team can turn a game into something much larger than the sum of its parts. With that being said, it comes as no surprise that a game that is so in touch with their fanbase like Raid would host special events these holidays. Specifically, this Halloween, players can rejoice in the spookiness of the occasion with a new special fusion, as well as numerous new champions, available for unlocking.
This Halloween, players will be able to obtain the powerful Harvest Jack character either as a fusion, or from a regular summoning. Jack is a fearsome debuffer that can cripple the enemy team with myriad harmful effects. Additionally, players can also summon new seasonal champions such as Brakus the Shifter, Madame Serris, and the Miscreated Monster, all of which feature a variety of unique moves, all with a spooky Halloween theme.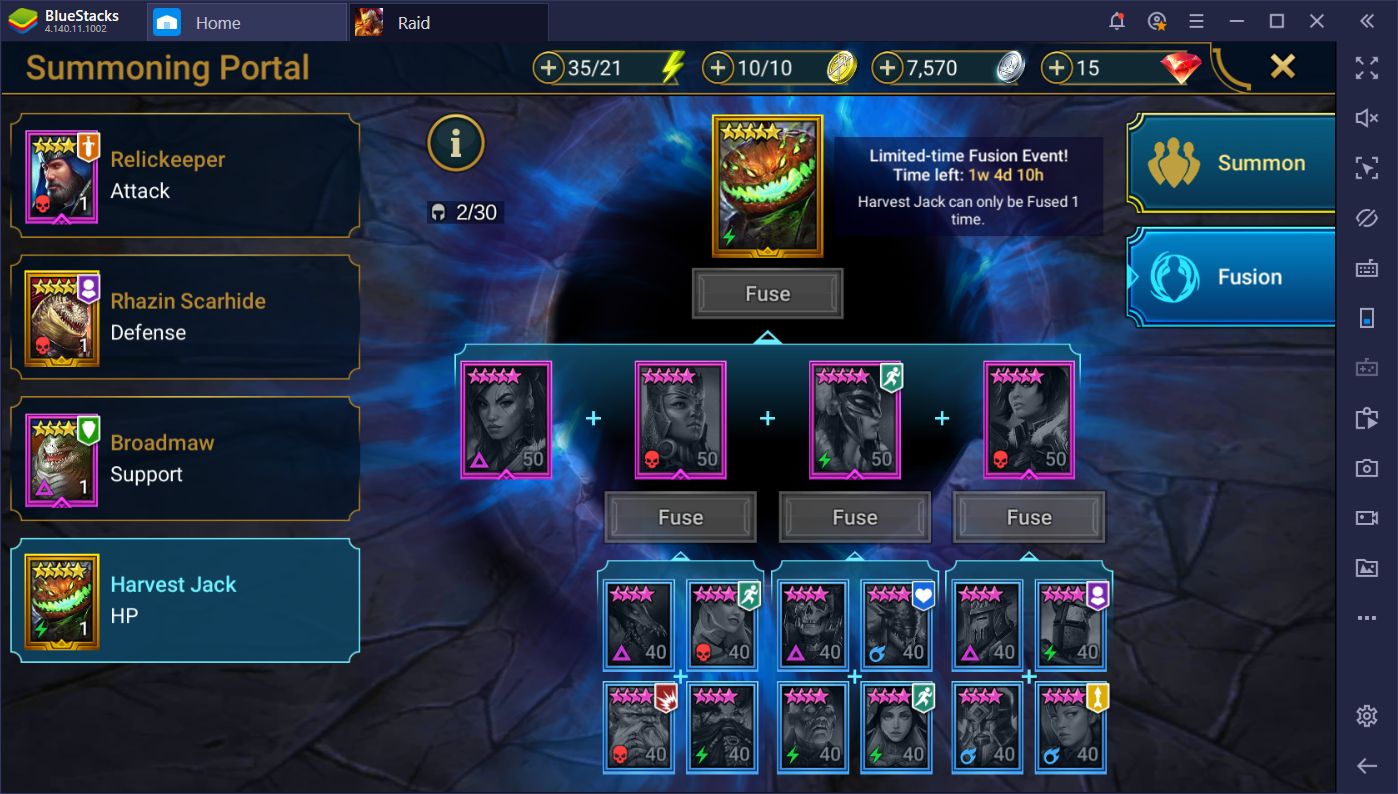 The best part about this event is that, while the new champions were introduced here, they're available permanently, which means that you don't need to rush to unlock them before the season ends.
Numerous Halloween Events in Rise of Kingdoms
Rise of Kingdoms is another heavy hitter in the online game industry, which consists of one of the first and most popular war games in the market. In this game, players act as the governor of their own towns as they gather resources, raise armies, and constantly develop their base in order to stay alive in a world filled with war and strife. You know, basic war game stuff.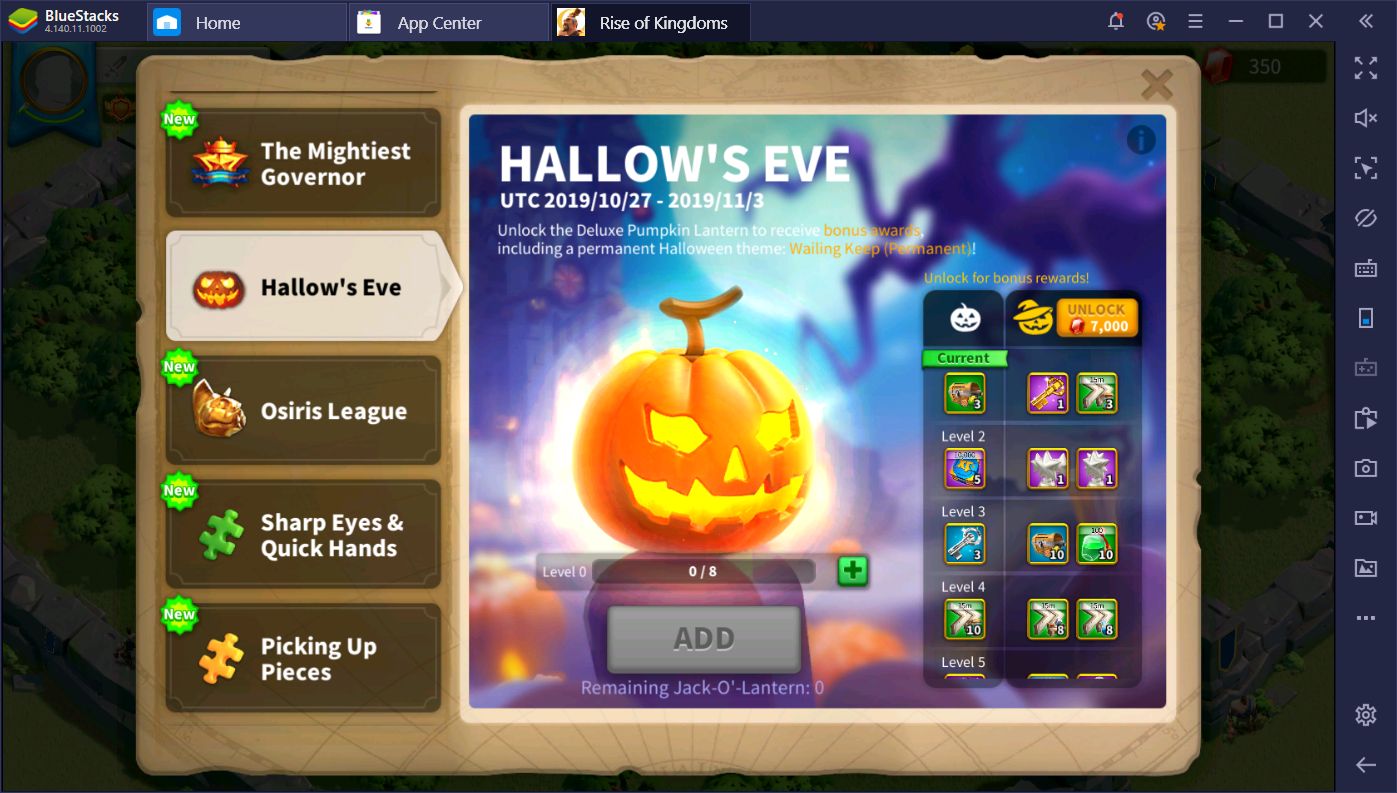 This Halloween, however, Lilith Games is going all-out in Rise of Kingdoms by hosting numerous seasonal events, including ones that reward players with unique rewards for participating. Among these events, we can find Hallow's Eve, Road to Gallantry, Haunted Pumpkins, and the Halloween Bash, as well as a special Halloween Party.
The Halloween Party consists of milestones that you can achieve by playing normally, such as using speedup items, purchasing items from the courier station, or training troops in your towns. Each milestone rewards the player with useful items like training and construction speedups, and resource packs, along with a special seasonal currency, Jack-O'-Lanterns.
Players can spend their hard-earned Jack-O'-Lanterns in exchange for rewards in the Hallow's Eve event. There's really nothing to this event; you only need to add the seasonal currency to unlock the rewards of each tier. Some of these prizes include speedups, chest keys, gems, and even a permanent skin for your city if you progress far enough into the event.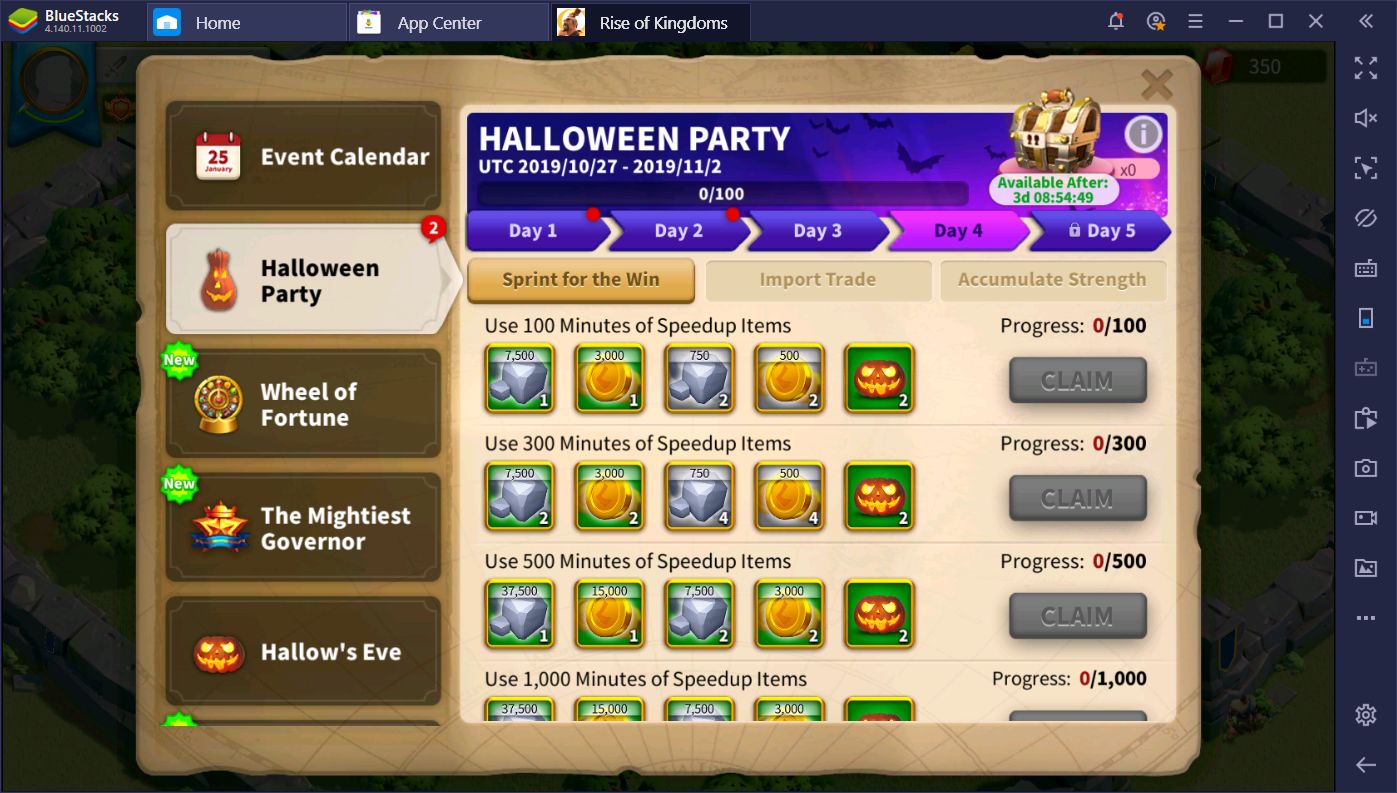 Meanwhile, the Haunted Pumpkins events grants players bonus rewards for defeating barbarians, when gathering resources from the world map, and from producing resources in their town. These rewards come in the form of Pumpkin Boxes that contain valuable goodies. However, these boxes are only available while the Halloween event is active, so you better move if you don't want to miss it!
The Road to Gallantry is another timed event which consists of a lengthy sidequest that players can complete to receive unique rewards. This event spawns tombstones on the world map that players can investigate. The objective is to defeat the evil witch and set the imprisoned ghost free. To summon the witch, however, players will need to use Ghost Candy, a special currency used in this event.
A New Hero and a Limited Halloween Boss in AFK Arena
Lilith Games strikes once again with another awesome Halloween event in another of its popular titles. This time, it's the awesome gacha game, AFK Arena, that graces us with a few new seasonal challenges to get us in the mood for spooks and treats. However, unlike Rise of Kingdoms, which had numerous events, AFK Arena only has two special game modes for this Halloween, which reflects the game's own simplistic nature.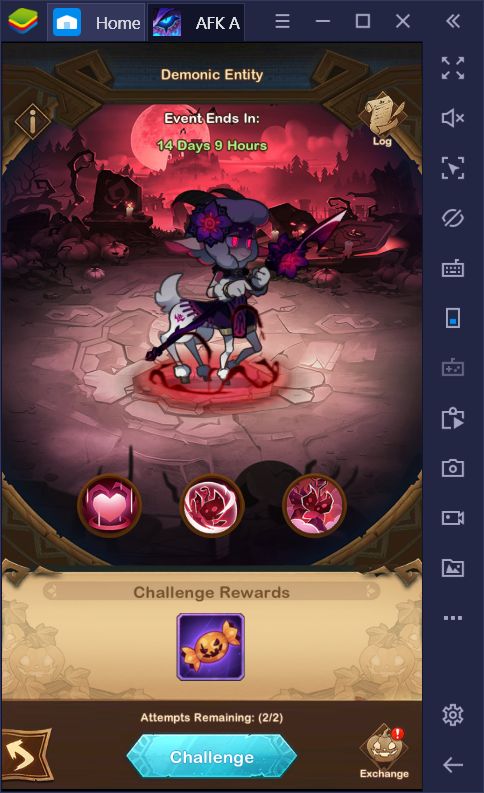 For starters, if you log into the game, you'll immediately notice a new button labeled as the "Phantom of Horror's Eve" in the panel on the left. You can visit this menu to fight against a demonic version of the lovable Nemora champion, after which you will receive varying amounts of Creepy Candy, depending on how long you can last against the fearsome foe. This currency can then be exchanged for different prizes within that very same menu. These prizes include powerful and rare heroes. You can even purchase up to 4 copies of each character so you increase their ascension level.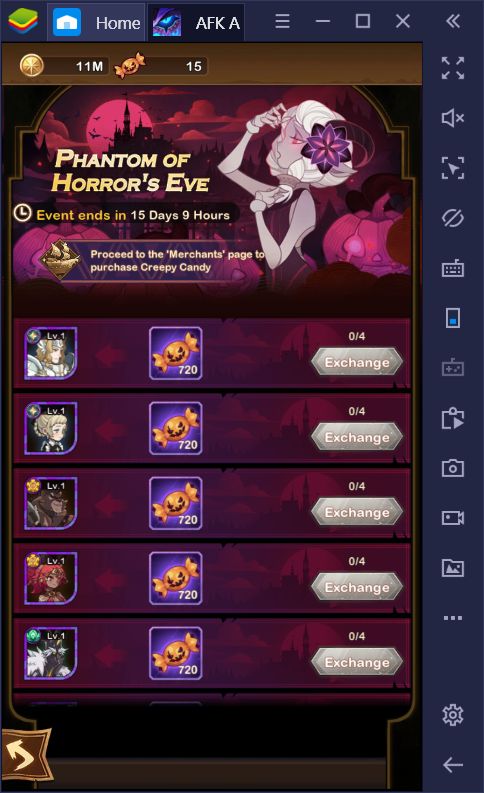 With the Halloween event, Lilith Games also released a new hero, Brewmaster Rigby. This character has nothing to do with the event itself; it just happened to be released alongside these seasonal features.
A Spooky New Halloween Side Story In Epic Seven
The good thing about seasonal events in gacha games like Epic Seven is that, unlike other competitive titles like Free Fire or PUBG, the rewards tend to translate to features that you can actually use to improve your game, as opposed to merely cosmetic items. This Halloween, Epic Seven players both new and veteran can participate in "The Shadow of Ravenwing Manor" side story, which consists of many levels that the player has to complete in order to receive the main prize, Serila, a powerful 4-star hero.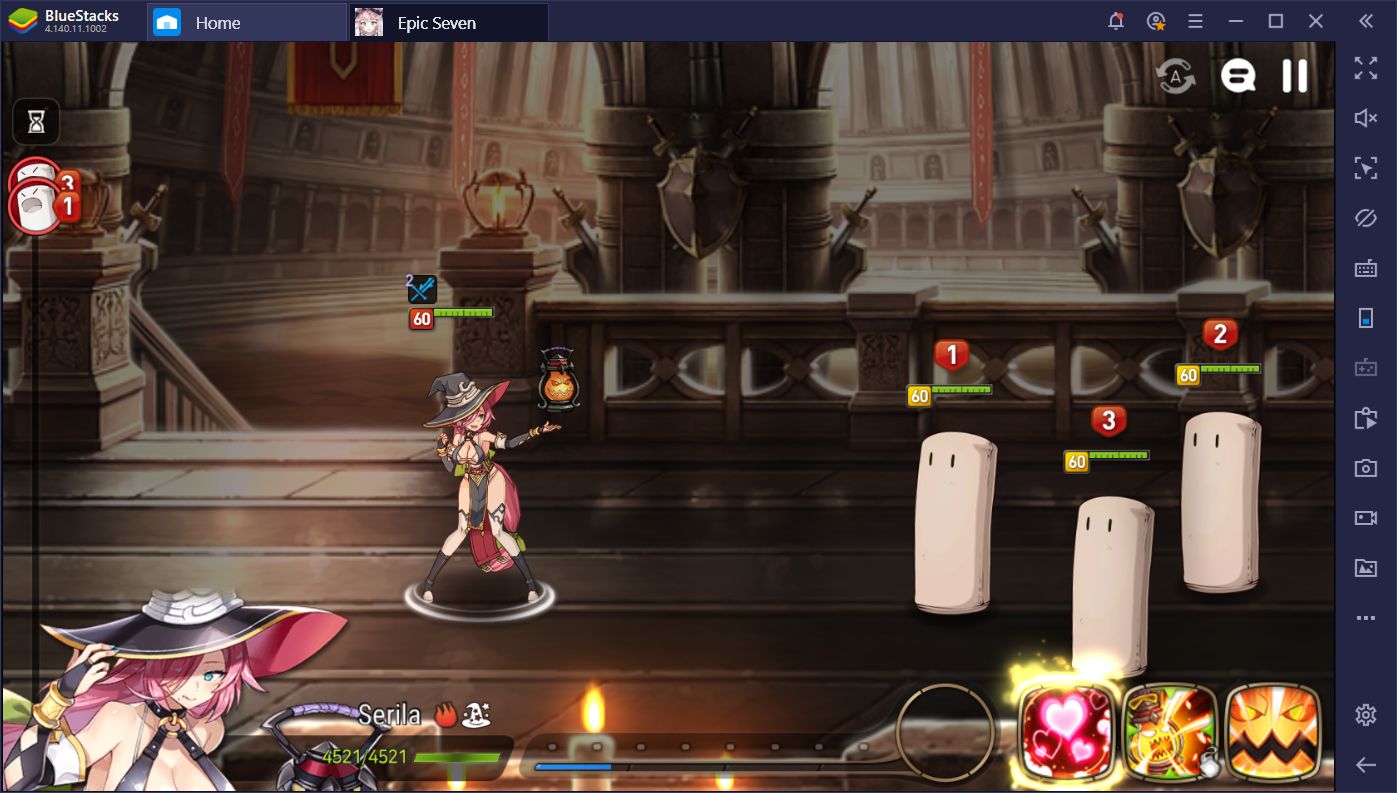 Even if you don't need necessarily need the character for your team, the completionists and collectors out there won't want to pass up this unique opportunity; who knows when this character might become available again after the event ends! If anything, she's a great source of eye-candy, which is great for the waifu enthusiasts out there!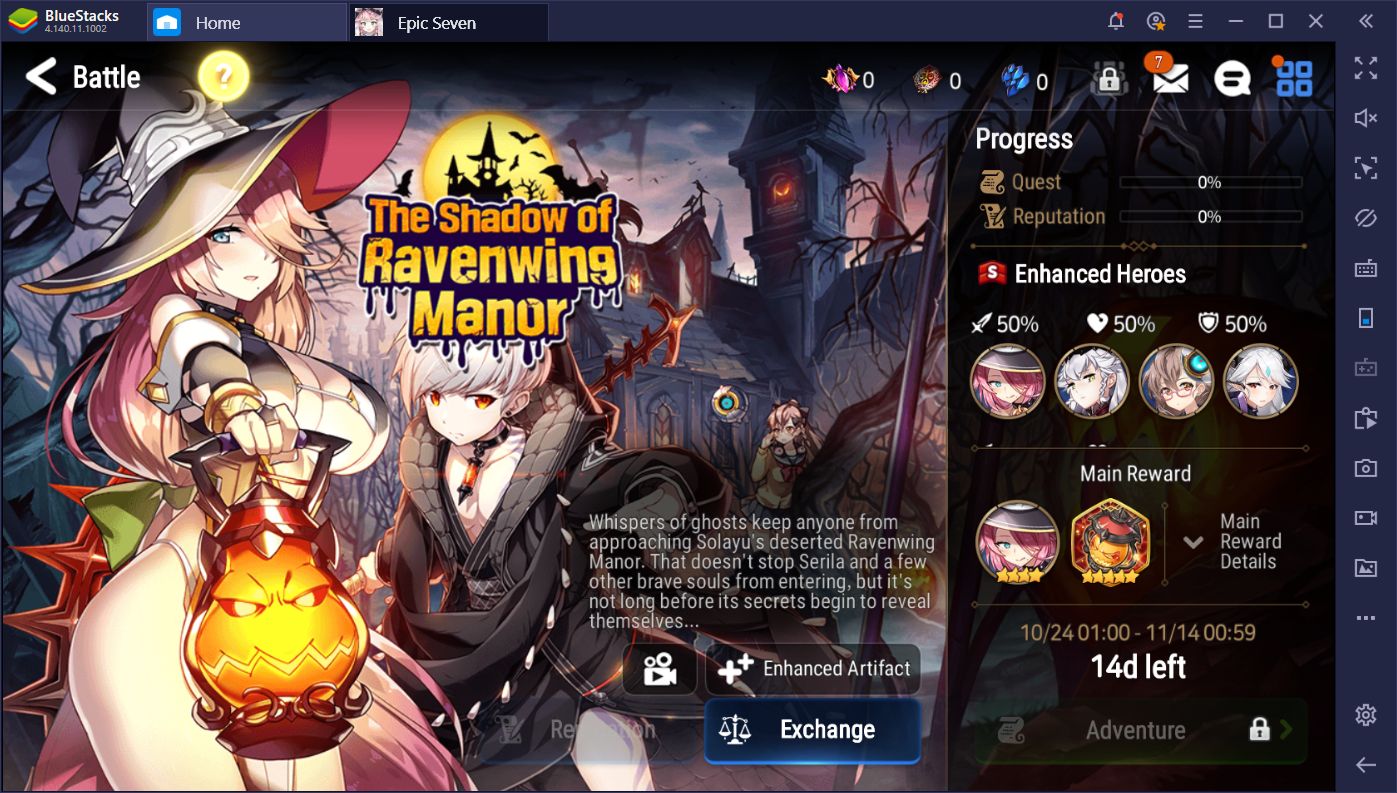 Ghost Rider Hero and Halloween Event in Marvel Strike Force
We're ending this list with yet another gacha game, this time based on the Marvel Universe of comics and superheroes. Like with many other games in the genre, Marvel Strike Force mainly revolves around unlocking and creating squads with your favorite comic characters as you progress through different storylines and scenarios. Every so often, an event pops up, which gives you the opportunity to score some serious loot or unique champs.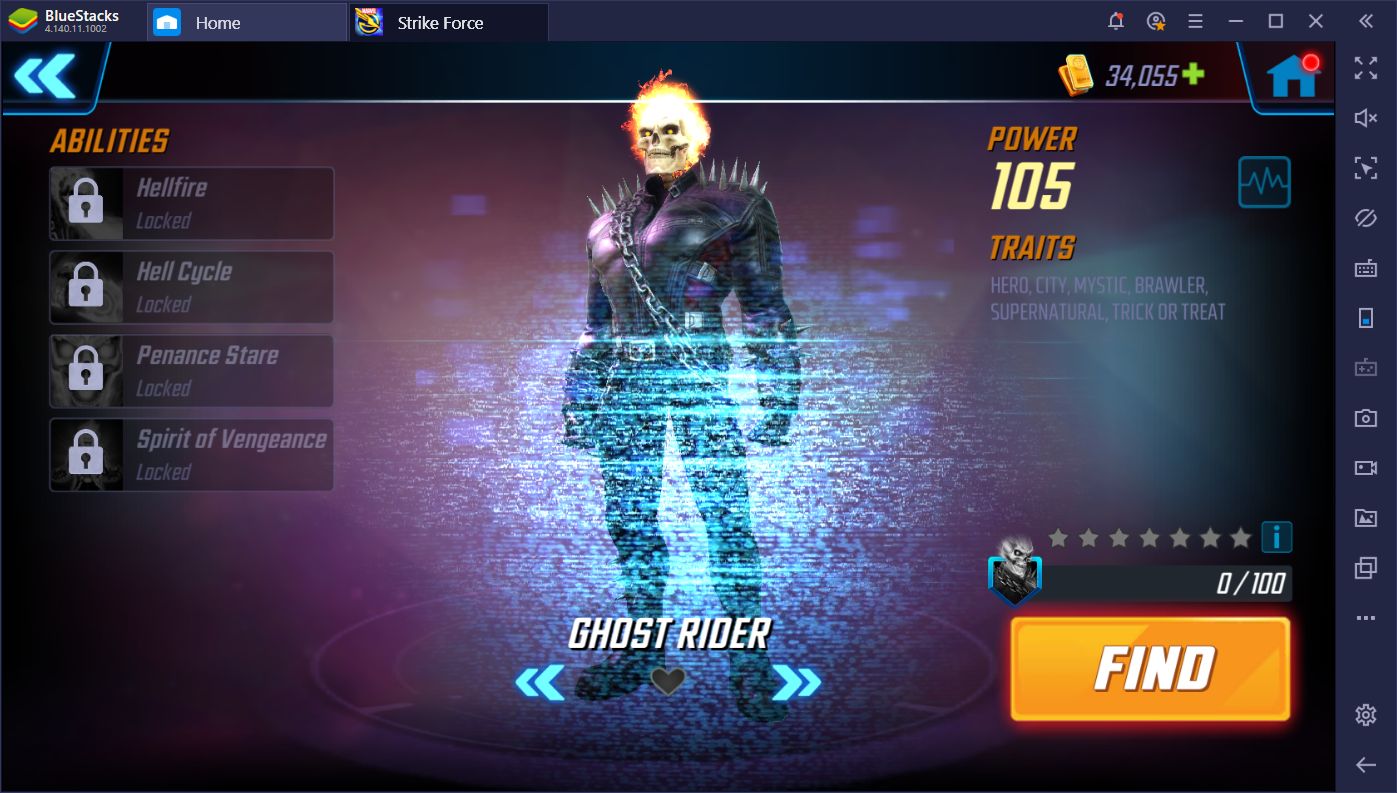 For this season, this event is named, the "Highway to Halloween", which consists of a series of milestones that you can complete for a chance at scoring the new seasonal character, Ghost Rider. Like the Halloween Party event in Rise of Kingdoms, these milestones consist of tasks that you'd achieve anyway through normal gameplay, such as spending energy and gold, or opening a number of special Jack-O'-Lantern orbs. At the end of the road, players will receive many different rewards, including the coveted new champion.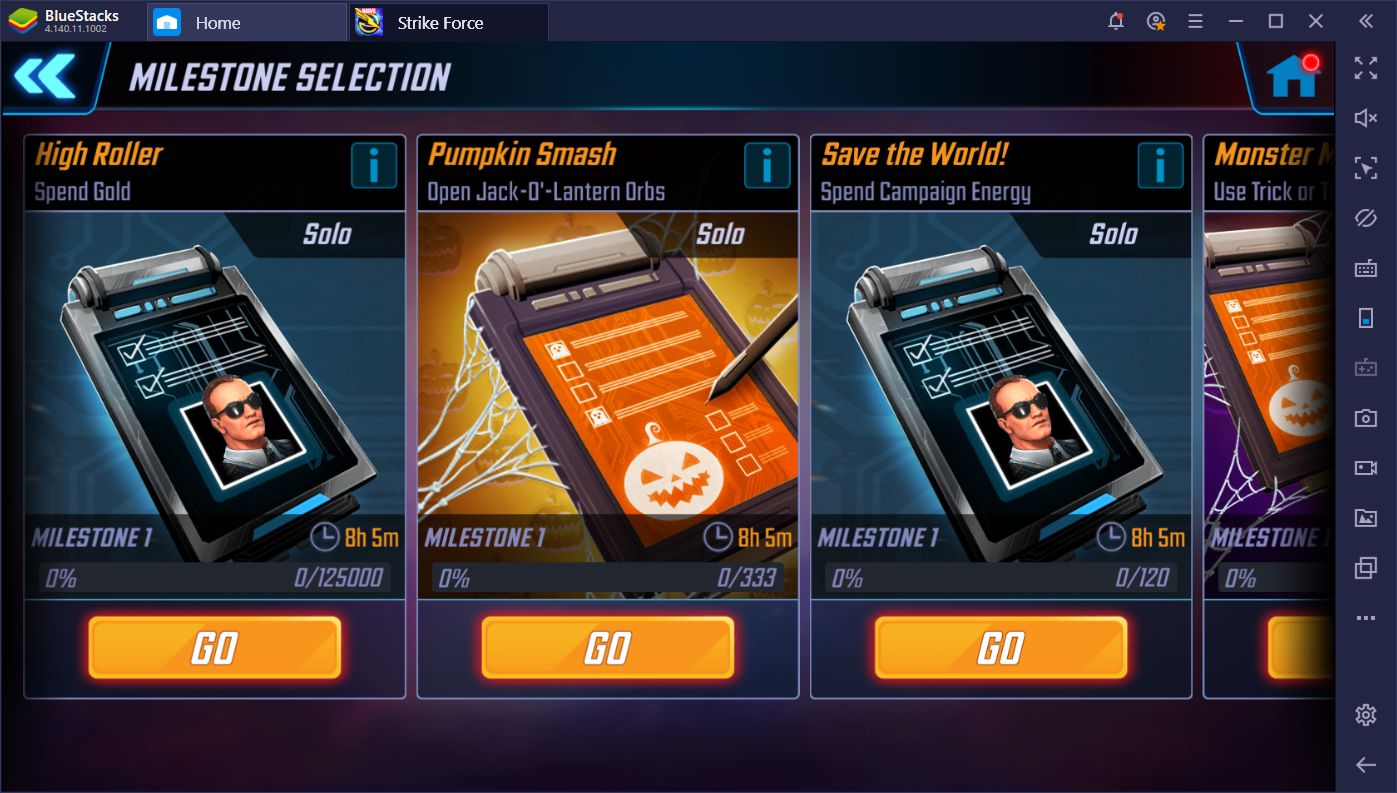 Halloween is a great time for many gamers out there, especially those who spend their time playing these gacha and war games on BlueStacks. There's much to explore and discover in this festive season, so much that obtaining the rewards in all your favorite games takes careful planning and diligence. What are your favorite games to play on this Halloween season? Leave us your comments in the section below!