BlueStacks Roundups
Ho Ho Ho! Christmas Special Events in Top Android Games 2019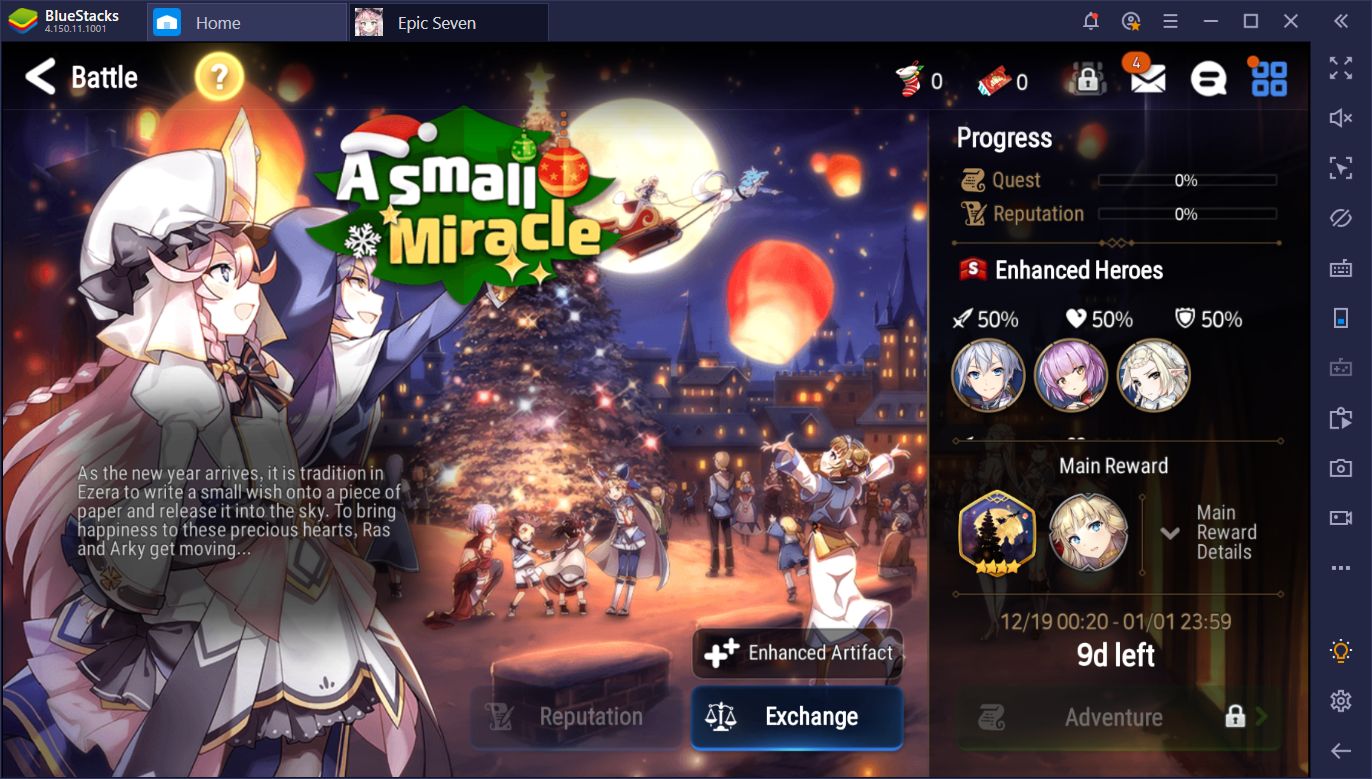 There are many reasons to be happy and jolly in the holiday season. For starters, people get together with their friends and family for the festivities, swapping gifts and having a great time. School's out for the holidays too, and even some of us get several days off for Christmas and New Year's eve. If anything, even those who are not free can enjoy the magnificent meals that usually come with these events. However, meals and gatherings aside, these holidays are also a prime opportunity for our favorite games to host many seasonal events.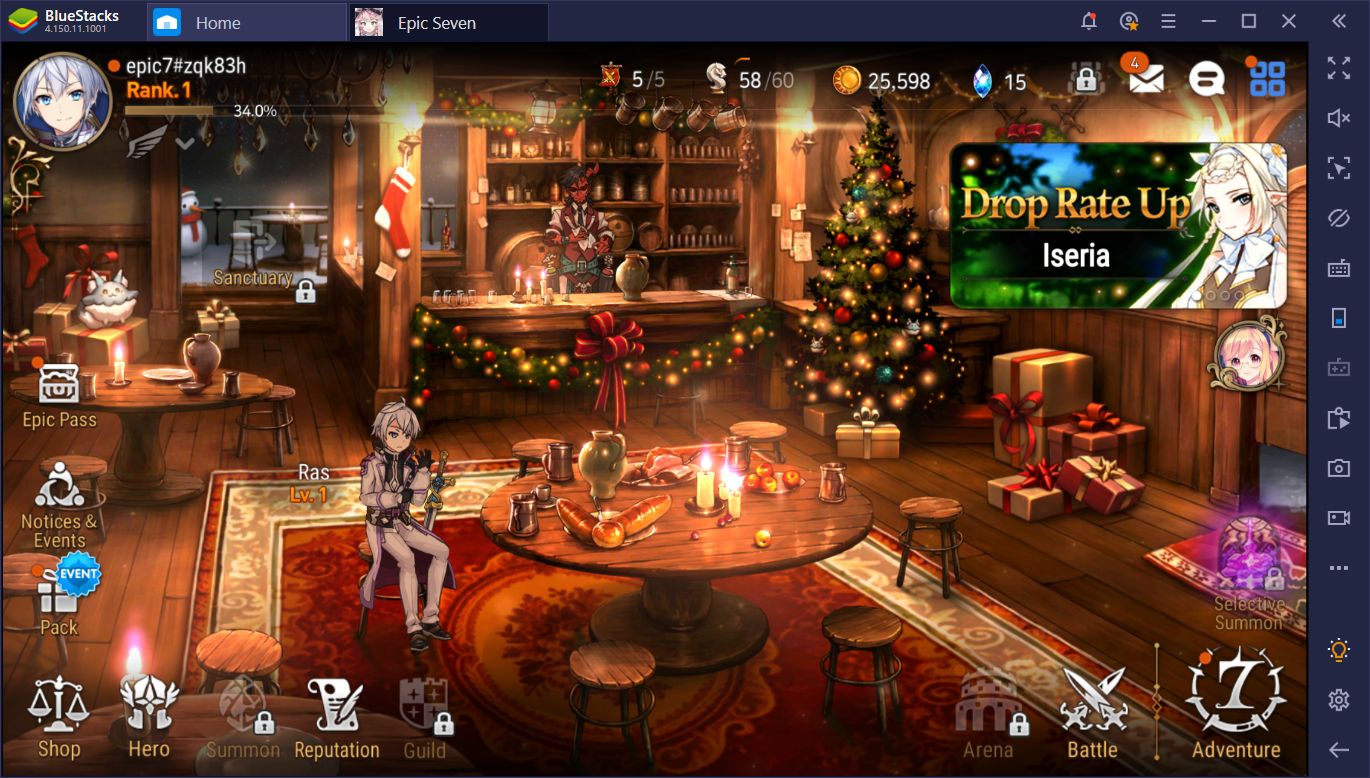 That's right; as these games show us, Christmas is definitely the season of giving, considering the number of free goodies that players can receive by participating in their numerous events. From unique heroes and skins in the most popular gacha games to additional mission content, weapons, and game modes in shooters, there's definitely always a reason to get excited in December.
In this article, we've compiled a list of the Christmas-themed events currently ongoing in the most popular mobile games. If you're looking to make the most out of your gameplay during the holidays in the following games, you better keep an eye out for these events:
Christmas Side-Story and a Bunch of Holiday Items in Epic Seven
Now, Epic Seven needs no introduction; it's one of the most popular gacha RPGs in the market, and one of the most-played titles on BlueStacks. This turn-based RPG features a stellar story, coupled with a great art style, smooth animations, and a great cast of unlockable characters, including many waifus. While the main narrative and gameplay is a topic we have discussed in other articles, Epic Seven is currently hosting an awesome Christmas event with a returning side-story, as well as unique prizes for participating.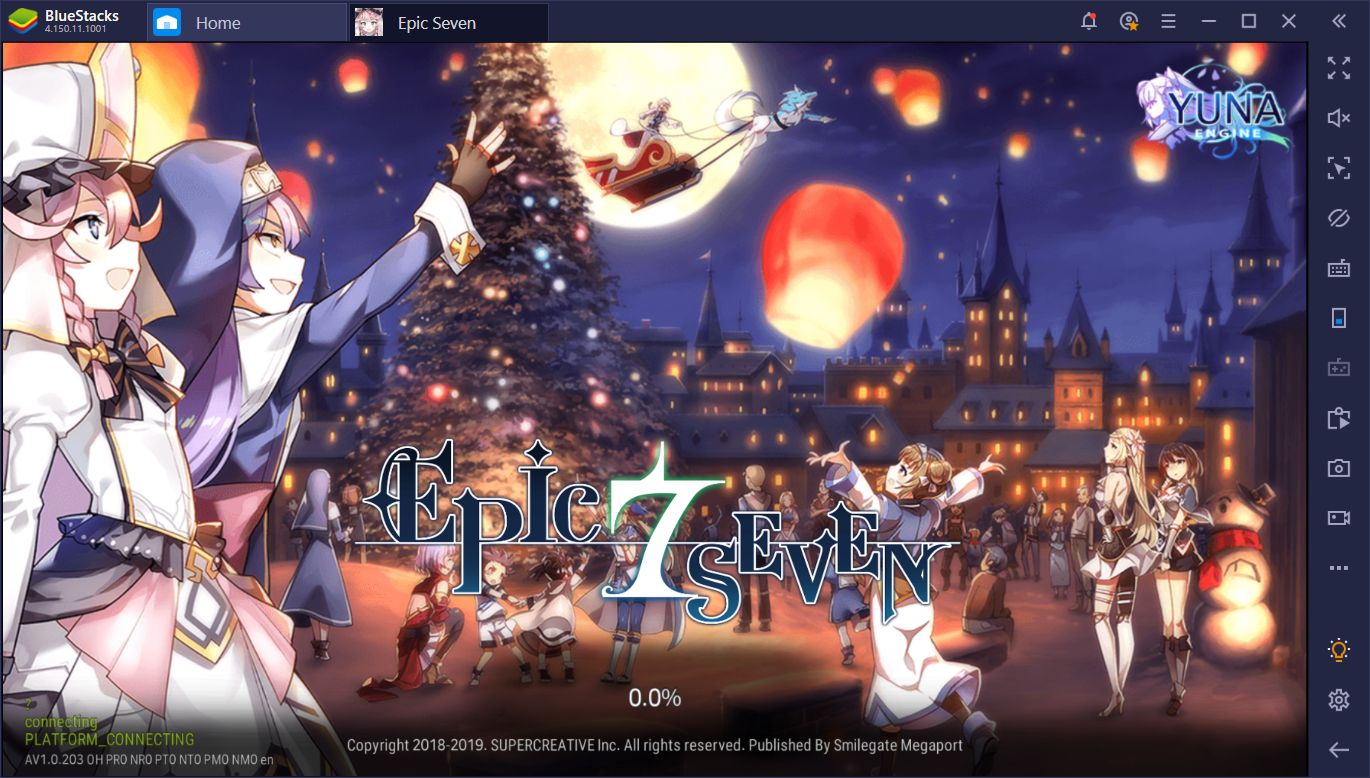 The main event in this game is called "A Small Miracle" and offers a side-story that is returning from last year's Christmas event. In it, we explore a different narrative arc completely independent from the main story. This additional story is a great way to spice things up, especially for players who have already finished the main story.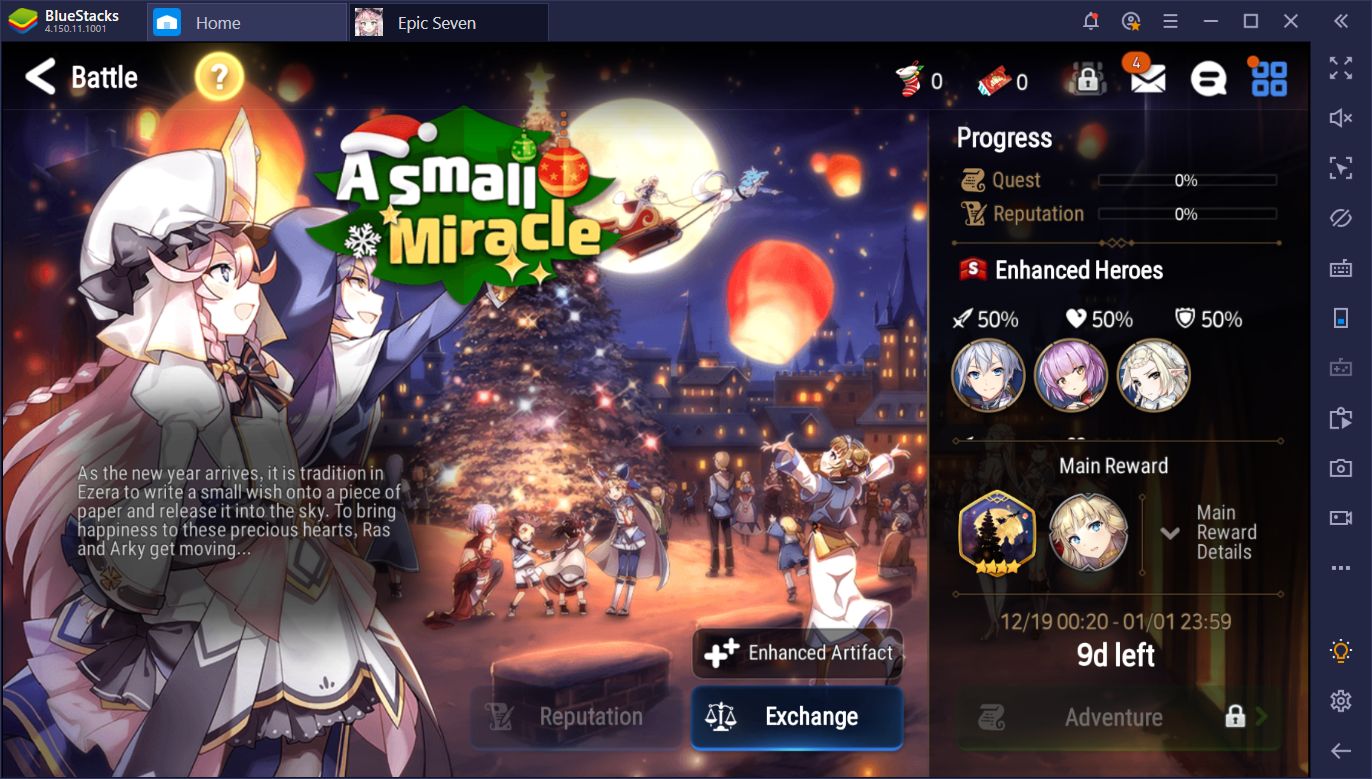 However, we know not everyone plays Epic Seven for the story, which is why there are also many unique prizes to find by participating in the Christmas event, including a unique skin for Aither, and a wide variety of seasonal loot. While you can receive some prizes by participating in the event missions, most of the rewards have to be bought using the special currency specific to this event, which you can receive by participating.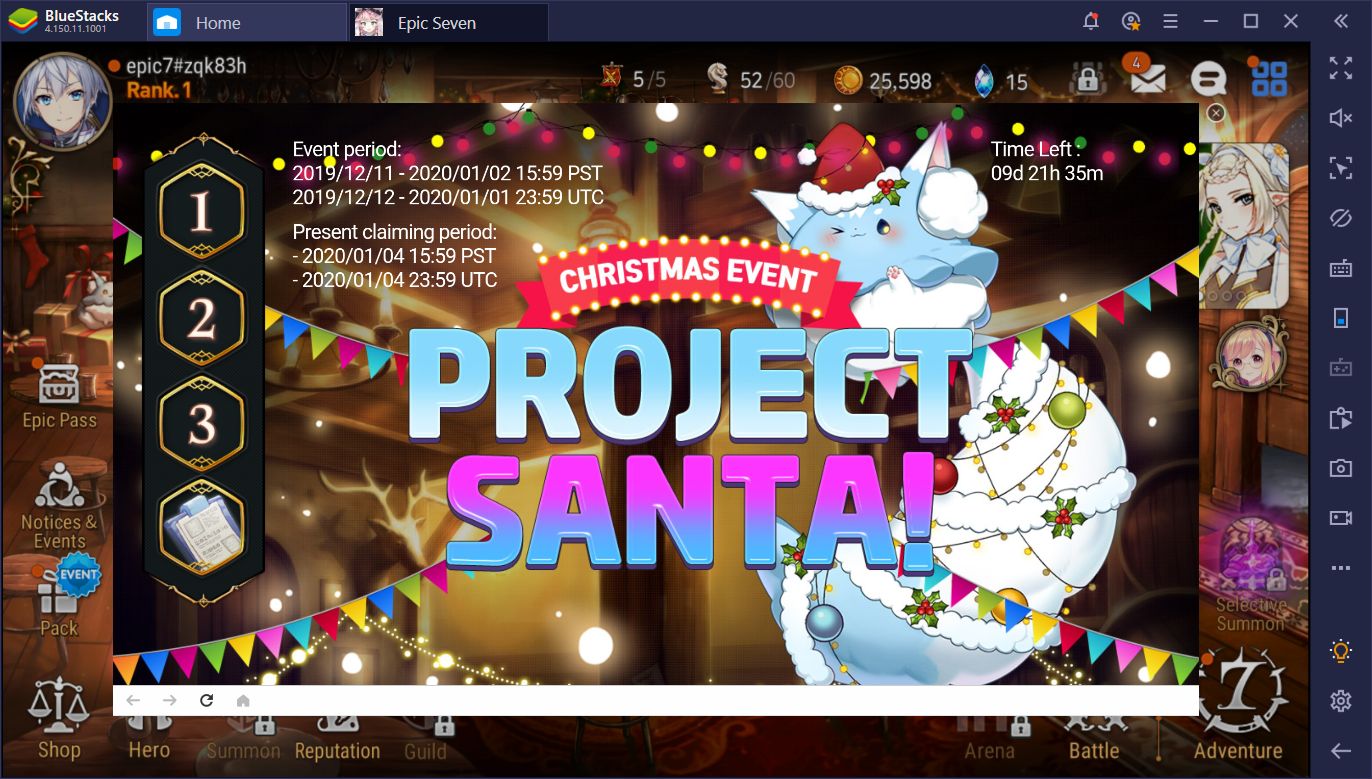 Another event here is the "Project Santa" in which players can send presents they obtain from completing daily missions to their friends, and receive others in return. This event runs until January 1st, and rewards players based on the number of events they sent and received by the end of the period.
A New Holiday Fusion3 and Awesome Free Gifts in RAID: Shadow Legends
RAID: Shadow Legends is another heavy-hitter in the gacha RPG market, and requires no introduction whatsoever. However, when it comes to events, this game is usually less ambitious than others and sticks to offering unique rewards for doing everyday tasks instead of implementing large side-missions or special campaigns.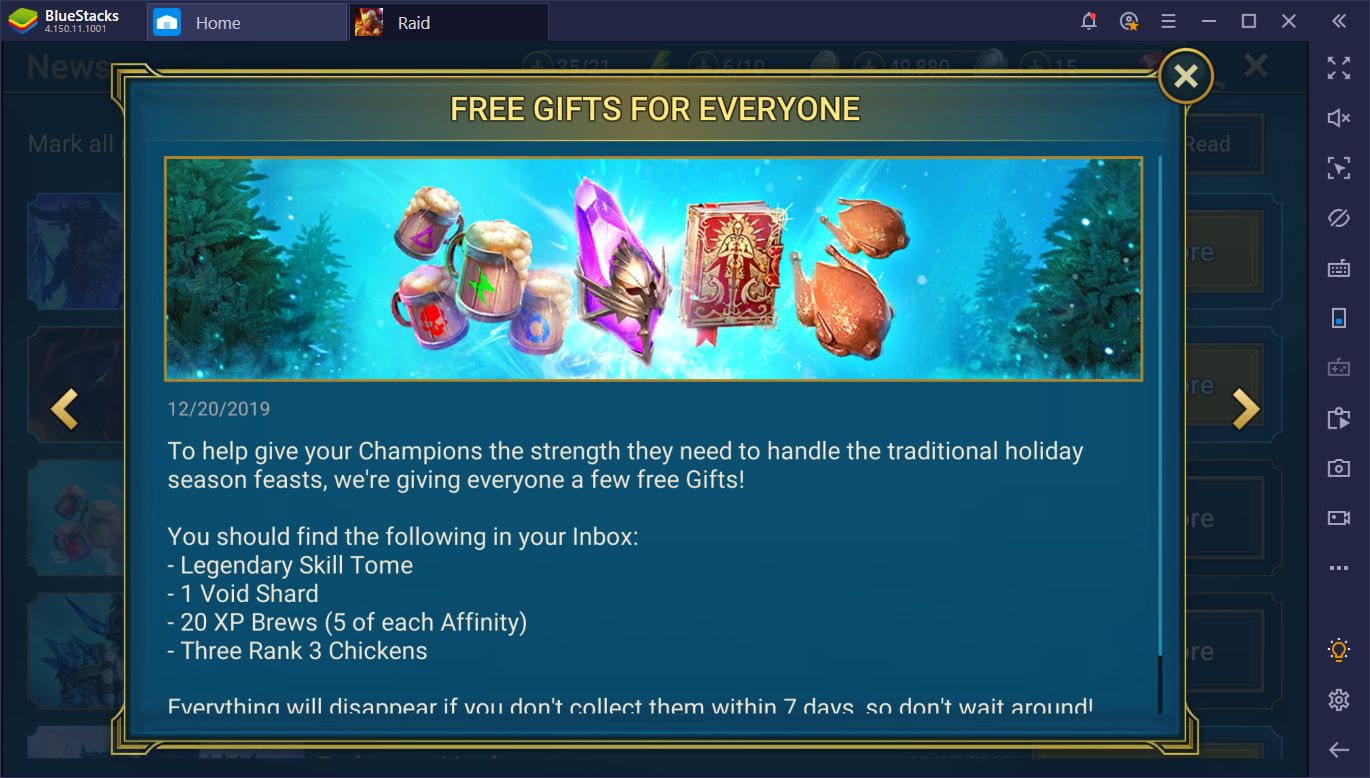 Nevertheless, as soon as you log into the game during the holidays, you'll immediately be presented with several gifts in the form of awesome goodies to improve your characters. However, the main seasonal aspect in RAID is the special fusion character that players can summon, the frosty Tormin the Cold. This tanky character can debuff the enemy with Freeze and also cast Provoke on the opposing team. Moreover, he can steal the buffs from any foe afflicted with Freeze, and can even revive with 100% of his HP when defeated.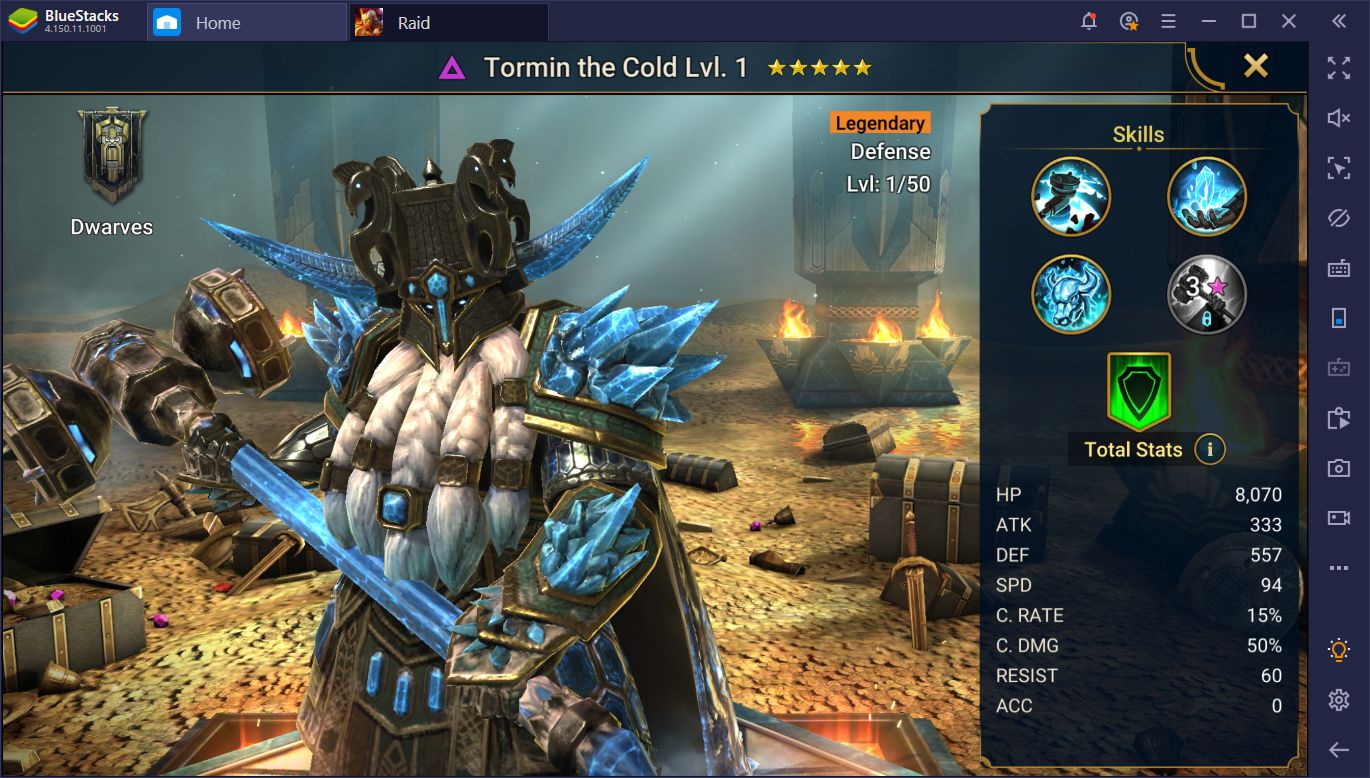 It takes several powerful champions to fuse Torbin, so you need to hurry if you want to add him to your team.
New Game Modes and Fun Events in Call of Duty: Mobile
Call of Duty is a franchise known for implementing many seasonal events throughout the year, and Call of Duty: Mobile is no exception.
During the holidays, you will find several new game modes, as well as Christmas-themed maps in the popular shooter. Some of these game modes include the ever-popular Prop Hunt, which will last through December 20 to 30, a Snipers Only mode starting on the 27th, and a new battle royale challenge that is already ongoing, to name a few. There are also many unique login rewards for playing the game during the event.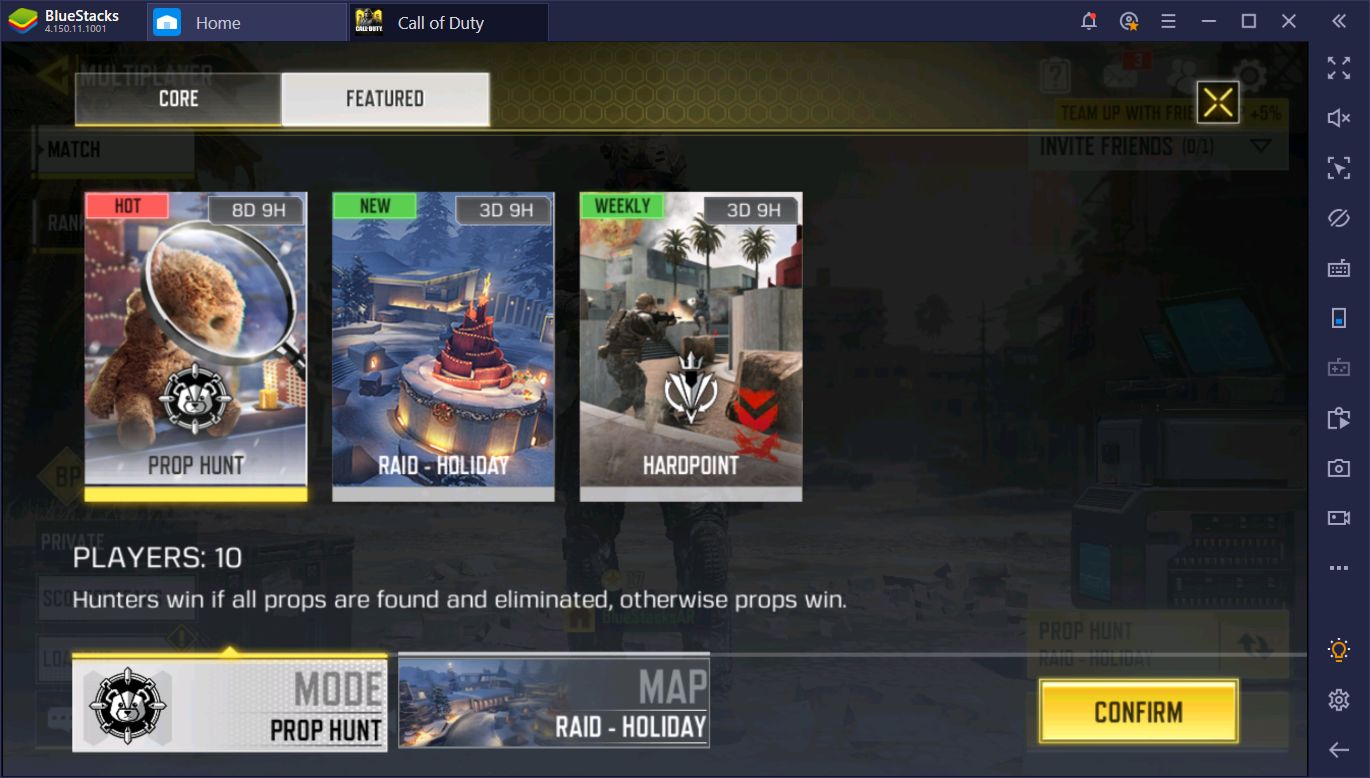 The Prop Hunt mode, among all the other seasonal events, is definitely worth exploring if you're looking for some great moments and laughs, as opposed to the standard running and gunning across the battlefield.
Christmas-Themed Bosses and Events in AFK Arena
Another gacha RPG that has become increasingly popular on BlueStacks. As its name implies, AFK Arena emphasizes idle gameplay in the form of your heroes grinding for experience and resources even while you're offline. However, even though most of the progression and farming is performed by your team without your supervision, you must personally direct them towards completing new stages in order to unlock new features and summon powerful heroes.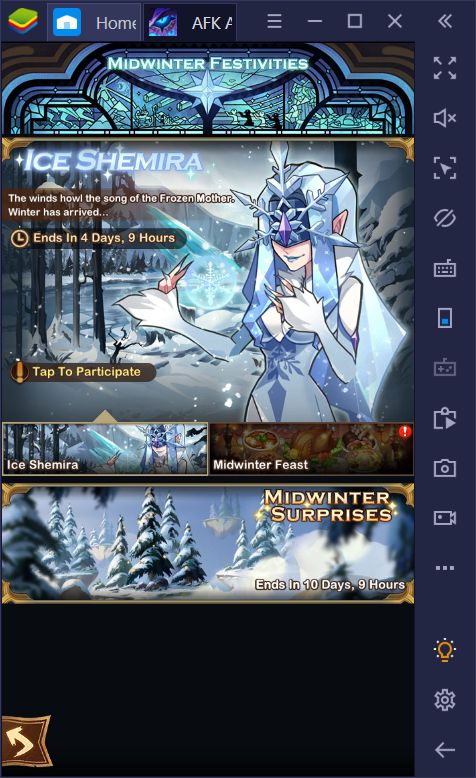 Christmas has come to AFK Arena in the form of a unique daily event that rewards players with special keys. These keys can be used on a grid with numerous randomized tiles for a chance to receive awesome prizes, including shards for powerful heroes, gold, dust, and other valuable resources. Players can only participate in the event once per day so the number of keys they can receive is quite limited.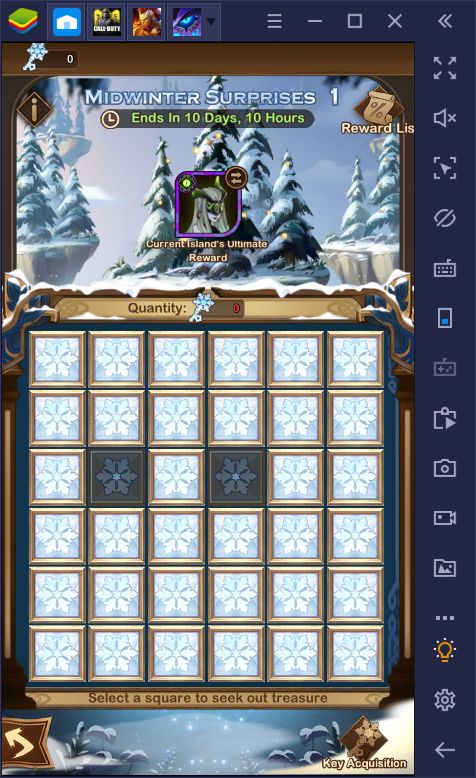 Send Presents, Spread Happiness, and Receive a Unique City Theme in Rise of Kingdoms
Lastly, as is standard for this awesome strategy game during the festivities, Rise of Kingdoms is hosting several Christmas-themed events through which players can obtain unique prizes.
The three main holiday events in this game are called "Ice and Snow," "O Christmas Tree," and "Preparing for Christmas Eve." These three events are all related as the rewards for one can be used on the others. For instance, the Ice and Snow event rewards players for their progression and completion of everyday tasks such as leveling up, collecting resources, and researching new tech.
Some of these rewards include Christmas Decors, which can be used to adorn the Christmas Tree in the second event and receive other, more useful prizes such as keys, accelerators, and rare upgrade items. Furthermore, once enough Christmas decors have been set, players can also unlock a permanent Christmas skin for their towns. On the other hand, the third event rewards players for gathering resources on the map as well as in their towns, and for defeating wandering barbarians, with Christmas boxes filled with useful loot.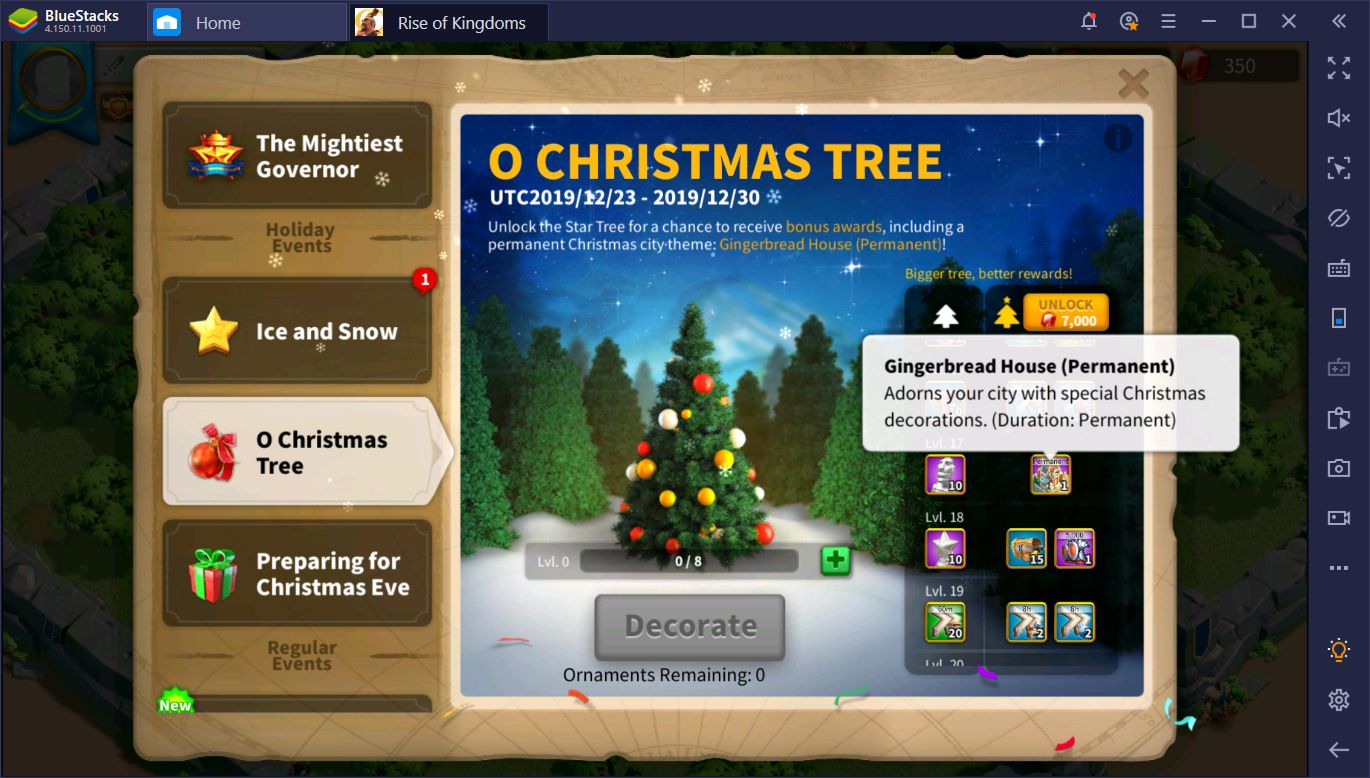 In essence, the events in Rise of Kingdoms reward players for playing the game as they normally would, so they don't really need to go out of their way to score some sweet loot!
Considering all the events we mentioned above, it's clear that Christmas is definitely the season of giving. These were only a small sample of all the games that are hosting these limited events, which means that you can definitely find more of them out there. What are your favorite Christmas events for any mobile game? Let us know in the comments below!