BlueStacks Roundups
Top 10 RPG Games For Android 2021 (Part 2)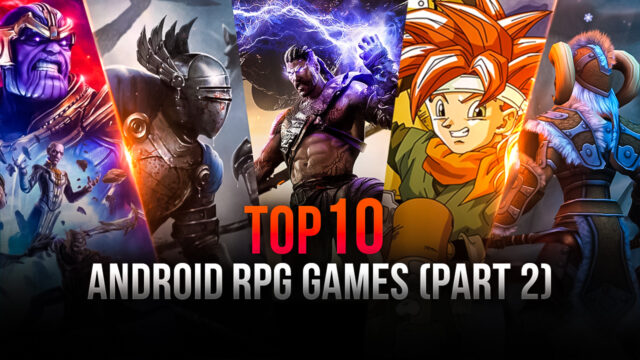 This is part two of our two-part series on the best role-playing games for Android in 2021. The five games mentioned in the first part of this series were classic RPG games that had been ported to mobile or were created for mobile. This included the likes of The Banner Saga, Final Fantasy XV, Knights of Pen & Paper 2, etc. This article will be focusing on newer games that have changed the way RPGs are made and played, and which have dazzled the gaming world either with their graphics, their storyline, their characters, their combat, or a combination of all of them. There is one age-old classic, however, one which deserves a mention in every best RPG list- Chrono Trigger.
Chrono Trigger ($9.99)
Chrono Trigger is a classic RPG, with its original release in 1995 for the Super Nintendo Entertainment System. The team that worked on this game consisted of the likes of Hironobu Sakaguchi, the creator of the Final Fantasy Series, Akira Toriyama, creator of Dragon Ball, Yuji Horii, creator of the Dragon Quest series, along with Masato Kato, who wrote most of the story of the game, and Yasunori Mitsuda who was involved in the making of the brilliant soundtrack of this game. Kato and Mitsuda were also involved in the making of Another Eden, an RPG game we reviewed in the first part of this two-part series.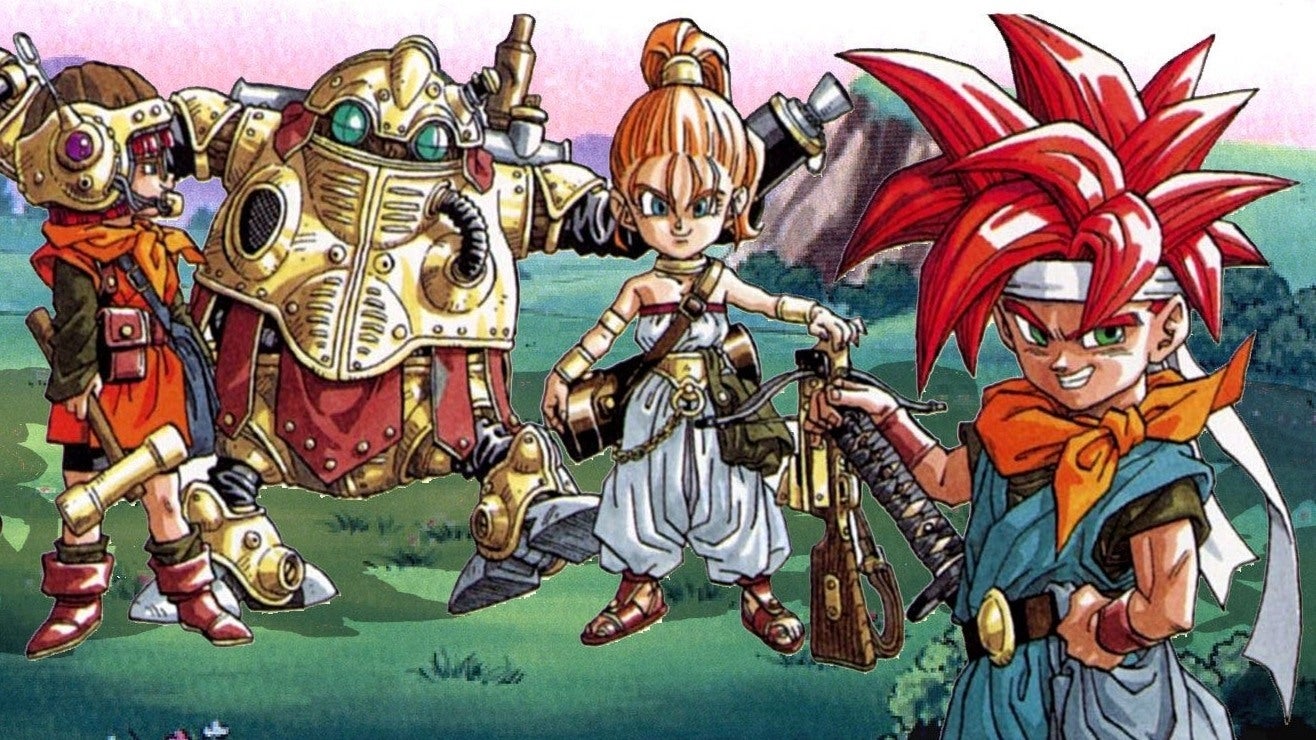 The outcome of all these legends coming together to work on this game was that the game received critical success, and is now considered one of the greatest RPGs to have ever been made. From the detailed graphics to the innovative storyline, every part of this game shines as brightly as the next, coming together to create a brilliant game that is more than the sum of its parts. The game follows Crono, a young boy who lives in a world similar to Earth. Due to a chance meeting with a woman at a fair, Crono is throttled into an adventure where he must travel through time, meet a host of interesting characters, many of whom become a big part of the storyline, and engage in combat to save his planet.
While there are multiple ports of the game available for you to play online using emulators, this particular version, the one present on Google Play Store, is a port of the 2010 Nintendo DS version of the game, with extra cutscenes and items. The game is ported exactly onto your mobile device, with the only changes coming in the way of optimizing the control systems for your mobile device. There is an on-screen joystick in the game that operates wherever you press on the screen. Although the game is two-dimensional, it does not feature a diagonal-only movement system. Enemies are visible on the overhead map and wait to ambush you as you move towards them, which is a deviation from traditional jRPGs where you meet enemies by chance encounters.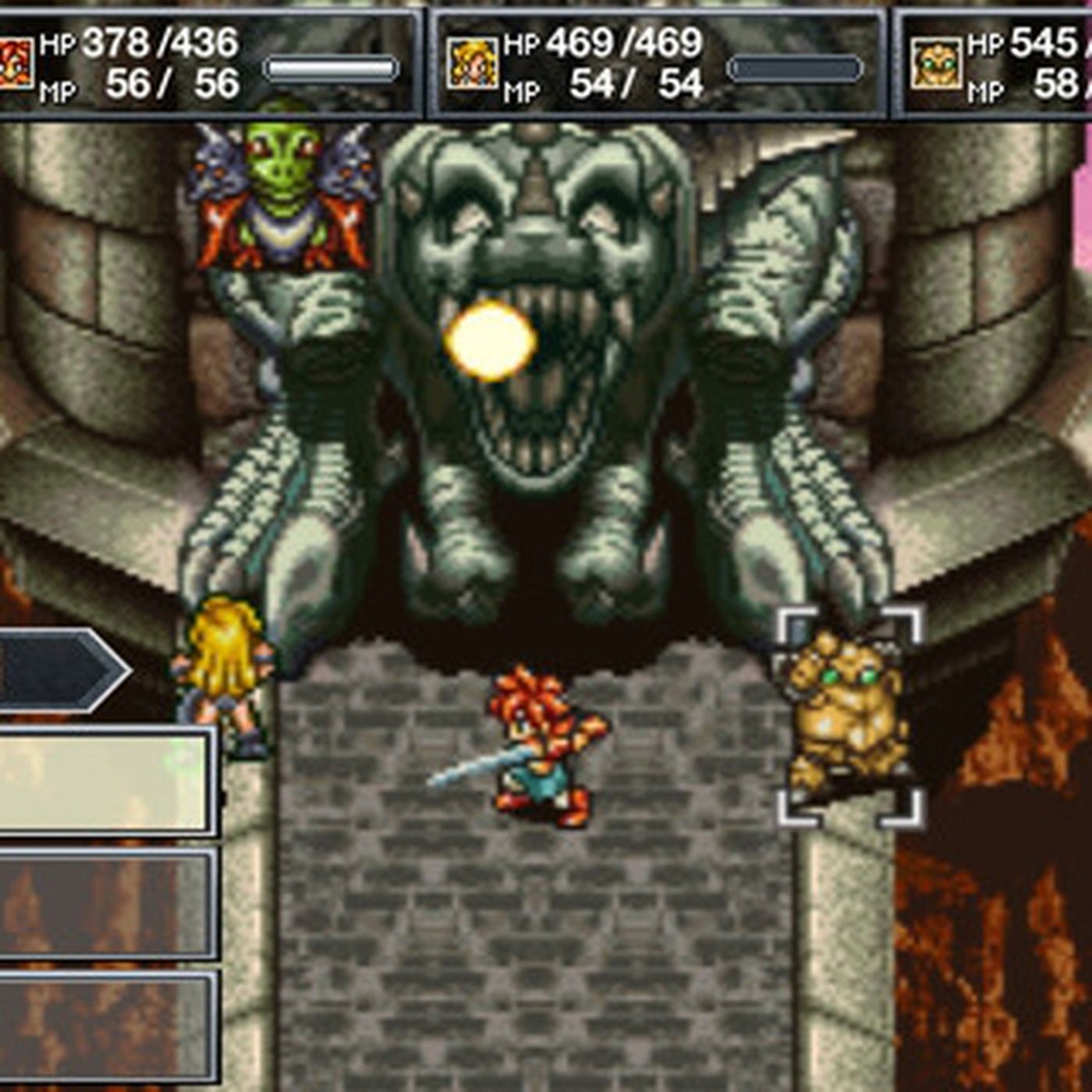 The combat on this game runs very smoothly, and it introduced several elements back when it was first released that revolutionized video-game combat mechanics. You can do two types of damage in the game- magical and physical, and you can also use potions and other such items to restore your character's health. The game also has the "Active Time Battle" system in place, which was later made a staple of the Final Fantasy series. As mentioned earlier, you also get to time travel to complete missions and progress through the game. There are seven different eras or periods to explore in the game, and every occurrence in the past and every choice that the player makes in one of these eras affects the future eras. You get to travel in time by using time gates, as well as a time machine by the name of Epoch.
The game has beautiful landscapes for you to explore, and the various gameplay elements only add to the overall experience of playing this legendary game. The game costs only $12, and there are no in-app purchases. With over a hundred thousand downloads, Chrono Trigger is rated 4.5 out of 5 stars on Google Play Store.
Arcane Quest Legends (Free)
Free-to-play action RPG games are often littered with ads and buy screens that urge you to buy the available in-app purchases of the game. This sort of thing can get tiring after a while, and even if you love the game you're playing, this constant bombardment of ads and buy screens can get overwhelming to the point where you quit playing the game entirely. Arcane Quest Legends, however, does an excellent job of balancing the free-to-play aspect of the game while keeping the premium feel that so many gamers, especially hardcore RPG fans, crave. This was not always the case though, since previous iterations of the game fell for the same trappings we just mentioned. With Arcane Quest Legends, however, the developers of the game, Nex Game Studios, have been careful to clear this game of the clutter found in the previous Arcane Quest games. This does not mean, however, that there are no in-app purchases in the game at all. The game has ads that the players must watch, and while the first Act of the game is free to play, Acts two and three are to be purchased in the game. The in-app purchases also allow you to buy the in-game currency which can be used to make your gaming experience easier.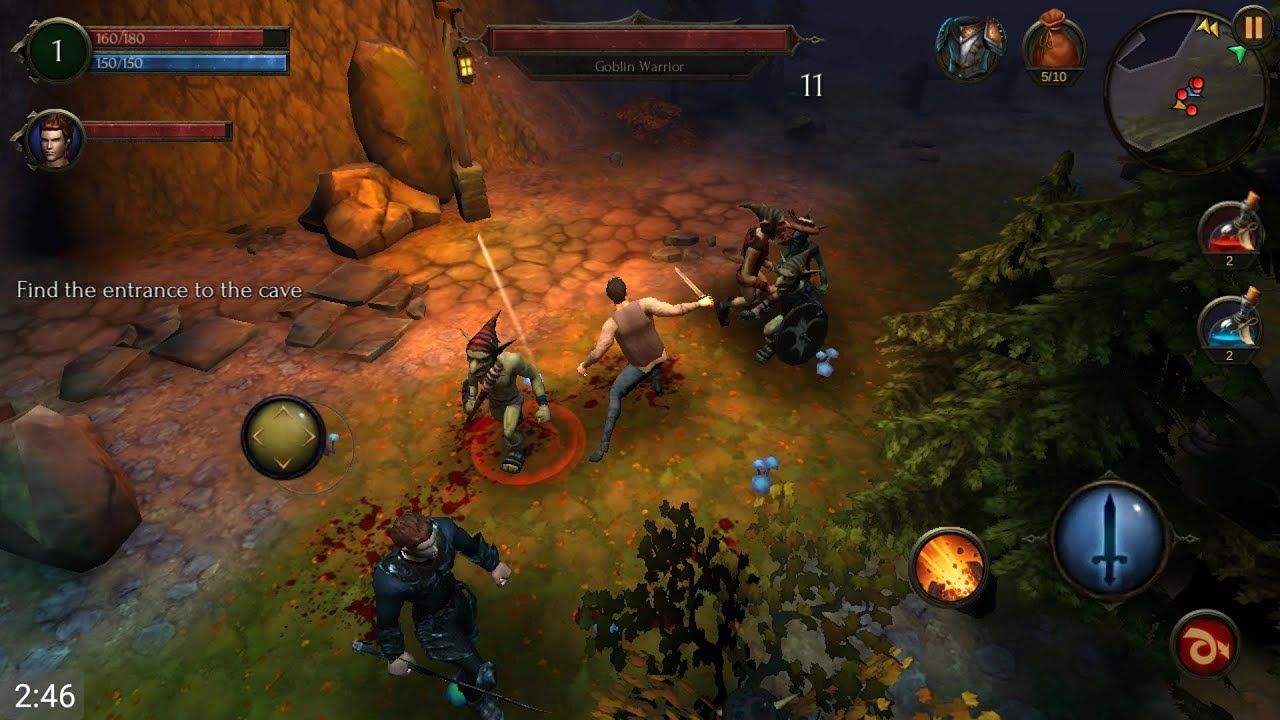 In terms of gameplay, Arcane Quest Legends closely resembles Diablo in terms of its hack-and-slash, dungeon crawler aesthetic. While there are numerous such games to be found on Google Play Store, what sets Arcane Quest Legends apart is, firstly, as mentioned above, the lack of clutter and buy screens, and secondly, the highly engrossing plotline and combat mechanics. The game graphics are not shabby either. Although they can't compete with the graphics of more high-budget RPGs such as RAID: Shadow Legends, the graphics of Arcane Quest Legends get the job done. Another interesting aspect of the game, and the reason why it's so popular, is the fact that it is an offline RPG. Most RPGs, especially those meant for mobile devices, are online, which can be a hassle if you have a slower internet connection. With Arcane Quest Legends, however, you can play the game without any sort of internet connection at all.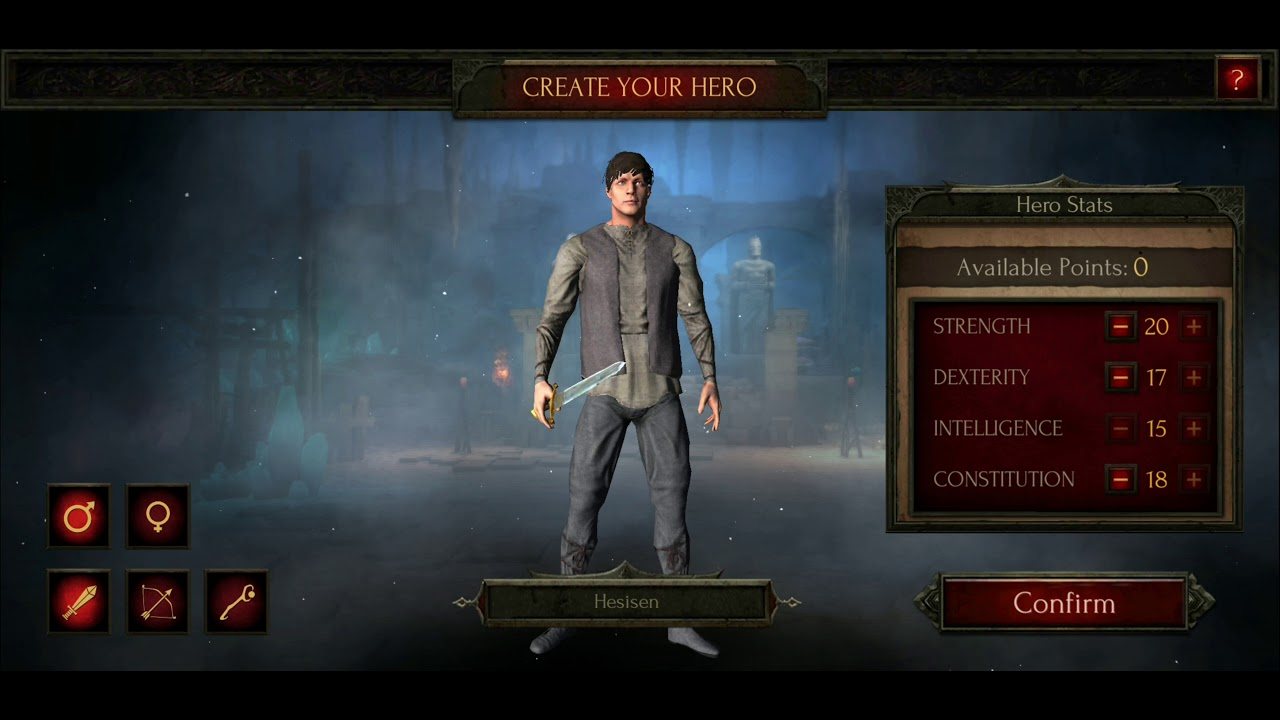 The game's environment is very immersive, and although there are valid criticisms of the game, such as the subpar dialogue, almost every other aspect of the game, especially the combat, redeems Arcane Quest Legends and makes it a must-play RPG. The game allows you to have seven active skills during combat, as well as two potions- health and mana. The game encourages tactical combat, and you are much more likely to win if you position yourself correctly while engaging in combat, as opposed to simply swinging at anything that comes your way. Since the game was heavily inspired by Dungeons & Dragons, a lot of the NPC mechanics and other such details work similarly to the iconic board game. Abiding by the rules of D&D, the game is not linear in any way, and all the choices you make in the game have a direct effect on future scenarios. In this way, you can forge your own story and also play through the game multiple times and choose to do things differently, giving you a different storyline, and perhaps a different ending.
With over a million downloads, Arcane Quests Legends is rated 4 out of 5 stars on Google Play Store.
Darkness Rises (Free)
NEXON Company's Darkness Rises is one of the best-looking RPGs out there right now. The game has phenomenal graphics, and the combat style and game mechanics are unmatched. It is no surprise that the game is often compared to the iconic Souls series in terms of visuals. Players get to choose between four different character classes- Assassin, Warrior, Berserker, and Wizard and take on the Dark Forces that have been plaguing the world. The game is replete with great voice acting, action sequences, and cut scenes, and as you progress through the game you become more and more involved with the story, the characters, and the outcome of the game.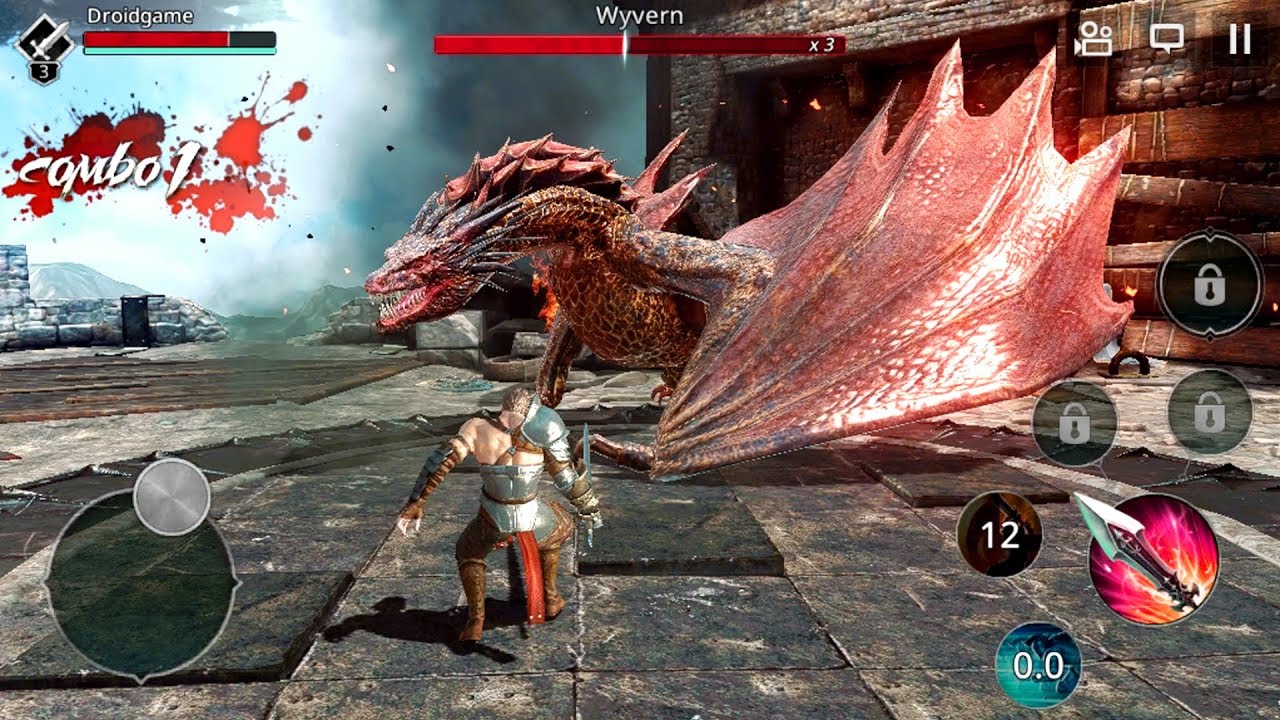 The characters and the environment are extremely well designed, with each character having its unique set of abilities and disadvantages. Players can upgrade their stats and their weaponry using in-game currency, and they can also use this in-game currency to change the way their character looks, personalizing these characters to their heart's content. The touch screen controls work extremely well, and the combat sequences in the game are to die for. An interesting aspect of the game is the Soul Link Ability, which allows you to take control over a fallen enemy's body and have it fight for you in your army. The mechanics of the game, coupled with the graphics make for a wonderful playing experience. There are simple attacks, complex combos, and various weapons and characters to choose from when you play this game. Apart from the adventure and story modes, the game also offers players single and multiplayer online battles with other online users. You can join co-op raids to gain rewards. Keeping true to the dungeon crawler theme, there are boss battles at the end of every dungeon and they are very fun to play.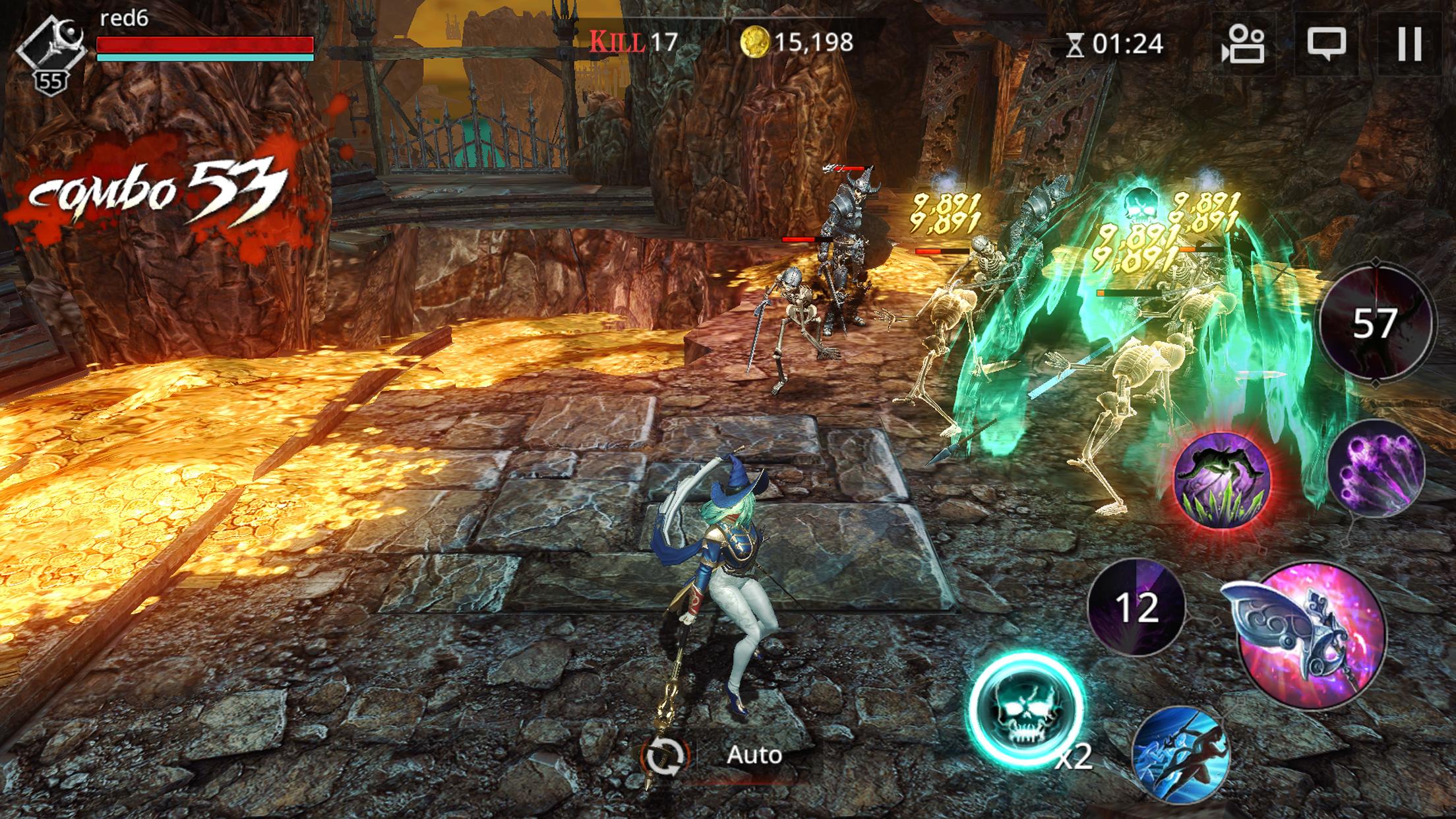 To win in this game, you don't need to have great tactical knowledge or skill. Mostly, all you need is high-level stats and you are almost guaranteed to win the levels you play through. This, along with the ads and buy screens, are the two major cons of this game, but this is something to be expected from a free-to-play RPG. Most RPGs that are free-to-play rely heavily on in-app purchases, and Darkness Rises is no different. Having said that though, if you can look past these minor setbacks of the game, Darkness Rises is a great action role-playing game that deserves to be played by anyone who is a fan of the genre.
With over fifteen million downloads, Darkness Rises is rated 4.5 out of 5 stars on Google Play Store.
Following are some articles that will help both new and old users of this game play it better. Here is an article on the best skills for each hero in Darkness Rises. This article is a guide to the skill points and essences in the game. This article is a detailed guide on duels and PvP plays in Darkness Rises, and finally, this article guides you through the gear and costumes present in the game.
MARVEL Strike Force (Free)
Ultimus has made up his mind to take over Earth, and in his attempt to do so he has corrupted several key Avengers, including Black Panther, Hulk, and Star Lord. As commander of STRIKE or the Special Tactical Reserve for International Key Emergencies, under the orders of Nick Fury of SHIELD, it is your job to recruit a team of superheroes to stop Ultimus and his gang of villains. This is the story that MARVEL Strike Force presents to you as you begin playing this game. Although it sounds like a pretty generic RPG storyline, for Marvel fans, seeing their favorite superheroes and villains come to life on their mobile screen makes playing this game an incredible experience. The game was met with good overall reception and great monetary success, with over $150 million made in revenue across both Android and iOS platforms in its first year of release alone.
The combat is turn-based, and there are five different character classes to choose from, namely- brawler, blaster, protector, controller, and support. While at the beginning of the game you get one character from each class, over time as you play the game, progress, and unlock more characters, you are free to pick characters from whichever classes you want, depending on your combat style and the match you are about to play. Since this game has turn-based combat, the fastest characters on your team go first. There is also no old-school single hit back-and-forth system; instead, the game allows you and your enemy to pummel each other with combos, based on the skill levels of your characters. The game includes random blocking and health boosts, meaning that there are turns where your attack will not affect the enemy since they have dodged it, or have taken a health boost. Though the randomness of these dodges and health boosts can seem unfair, they keep the game competitive and interesting and motivate users to string together combinations to finish off their enemies.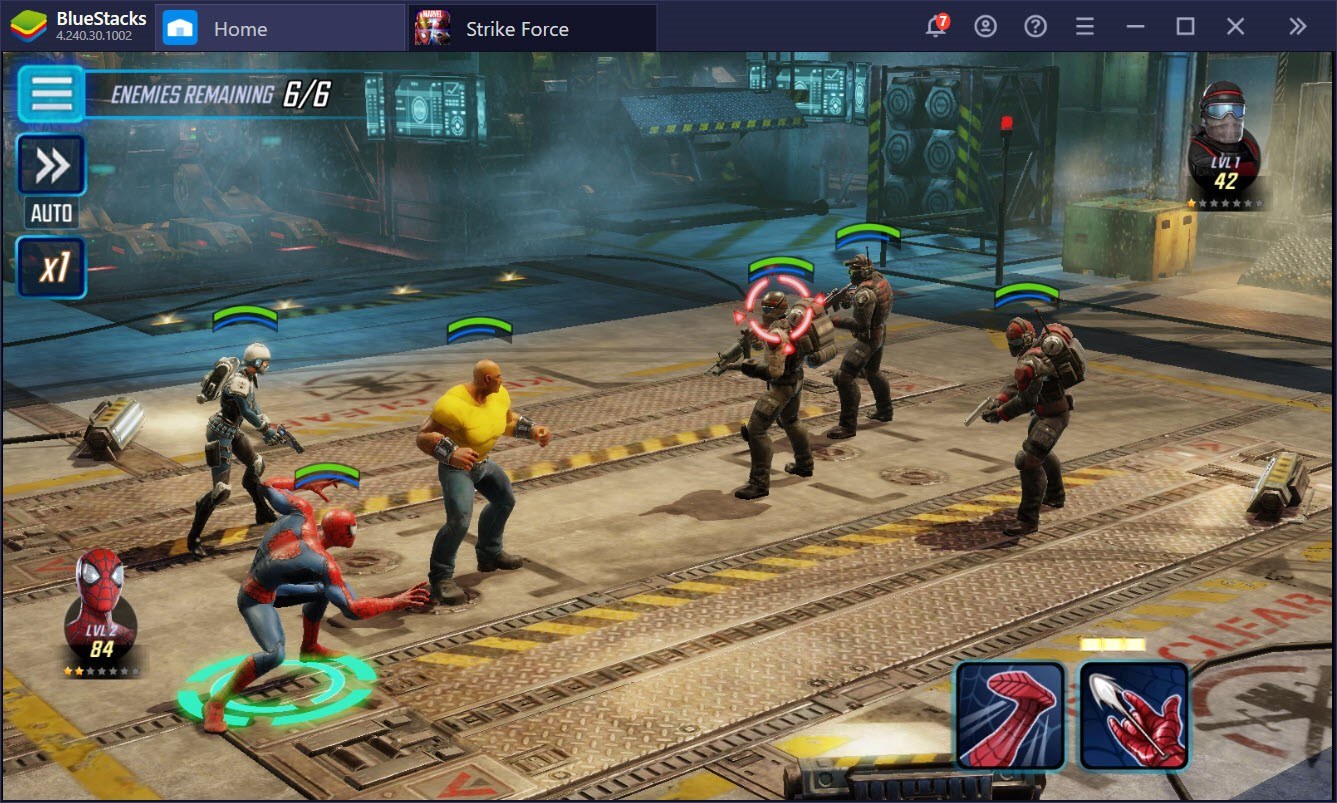 The game allows you to train your characters, which enhances the overall rating of that particular character and also of the team it is part of. There are campaigns and missions to be completed in this game and your performance in these missions is ranked on a star basis. The maximum is three stars, and getting a three-star performance on a mission also allows you to go back to the same mission, auto-play it, and farm additional rewards, though doing this does cost you campaign energy which regenerates periodically. The user level of players is upgraded by gaining experience points in the game which comes from finishing said missions and also the daily tasks present in the game. The in-game currency is gold and orbs and both are used to upgrade characters and their equipment. These in-game currencies can also be purchased using real money through in-app purchases. You can also use these in-app purchases to buy characters directly and not spend hours grinding through the game to unlock that particular character.
The game graphics look incredible, as do the characters and their movements. Scopely has done a great job to give all the characters in the game a personal touch, separating them from each other, be it in the way of character design or combat style.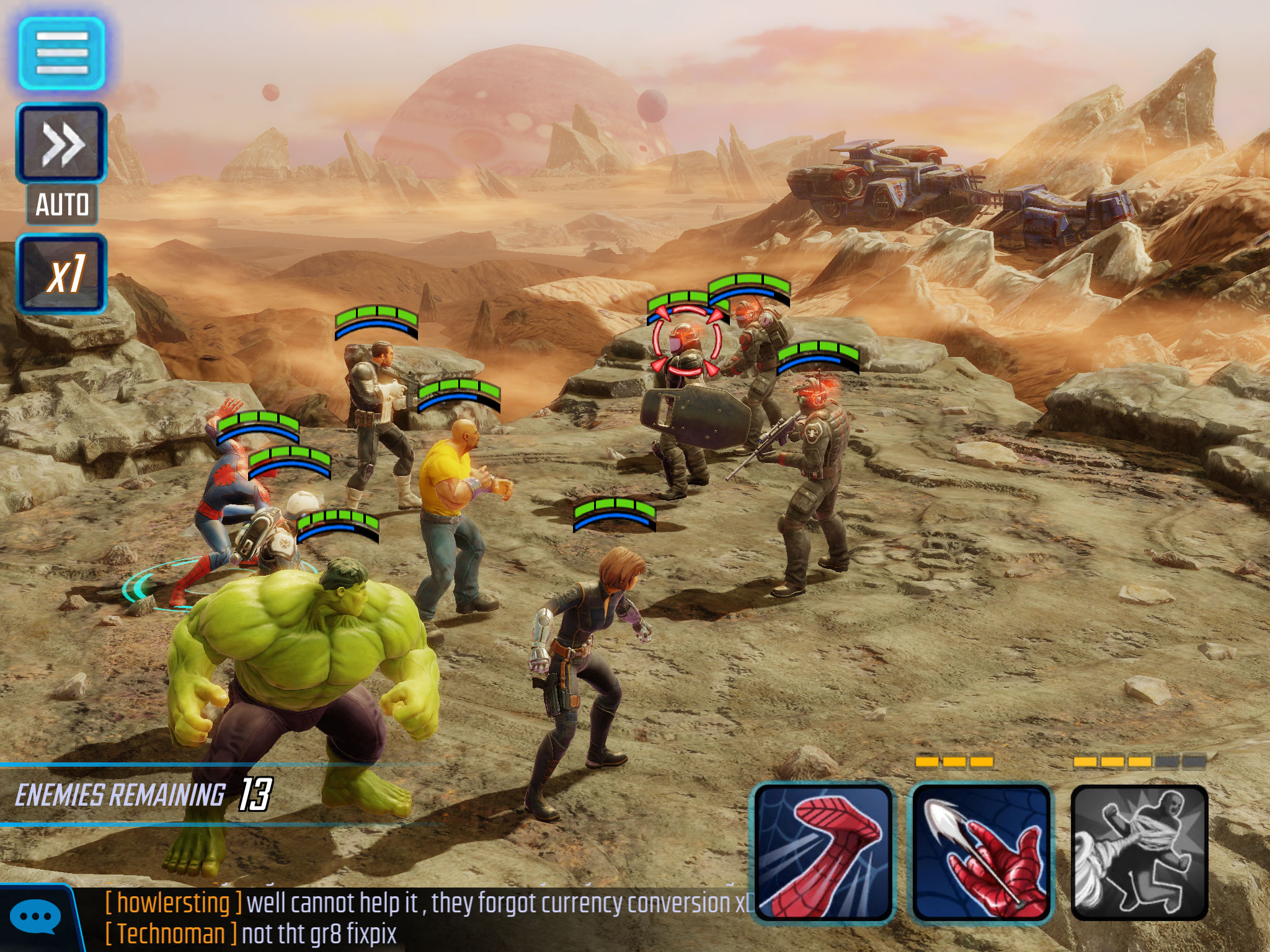 The game features the arena, alliance war, raids, and blitz, apart from the campaign missions, and all of these are fun to play and can help you enhance your combat ability as well as help you upgrade your characters. All the modes have something different to offer and there are various maps to play on and numerous characters to play with.
With over ten million downloads, MARVEL Strike Force has an overall rating of 3.8 out of 5 stars on Google Play Store. If you're new to MARVEL Strike Force, this beginner's guide is for you.
Eternium (Free)
The final game on our list of the best RPGs for Android in 2021 is Eternium. Making Fun's 2014 release that is beloved by RPG fans worldwide. Just like most other RPGs, Eternium also asks you to choose between character classes at the beginning of the game. Warrior, bounty hunter, and mage are the three classes from which you can choose. Your character class has an impact on your style of combat since it directly affects your basic and complex attacks, your abilities, and your loot. Eternium pays homage to other iconic RPGs such as Diablo and Torchlight in the way that the map is designed as well as the enemies you come across and must fight. As you begin playing the game you come across three different planets, two of which are locked. These symbolize the three different acts in which the story is divided. The game is very user-friendly since there is no pay-to-win system in place and the game can also be played offline. There is no stamina or energy bar in the game that runs out quickly and that you must pay real money to fill up either.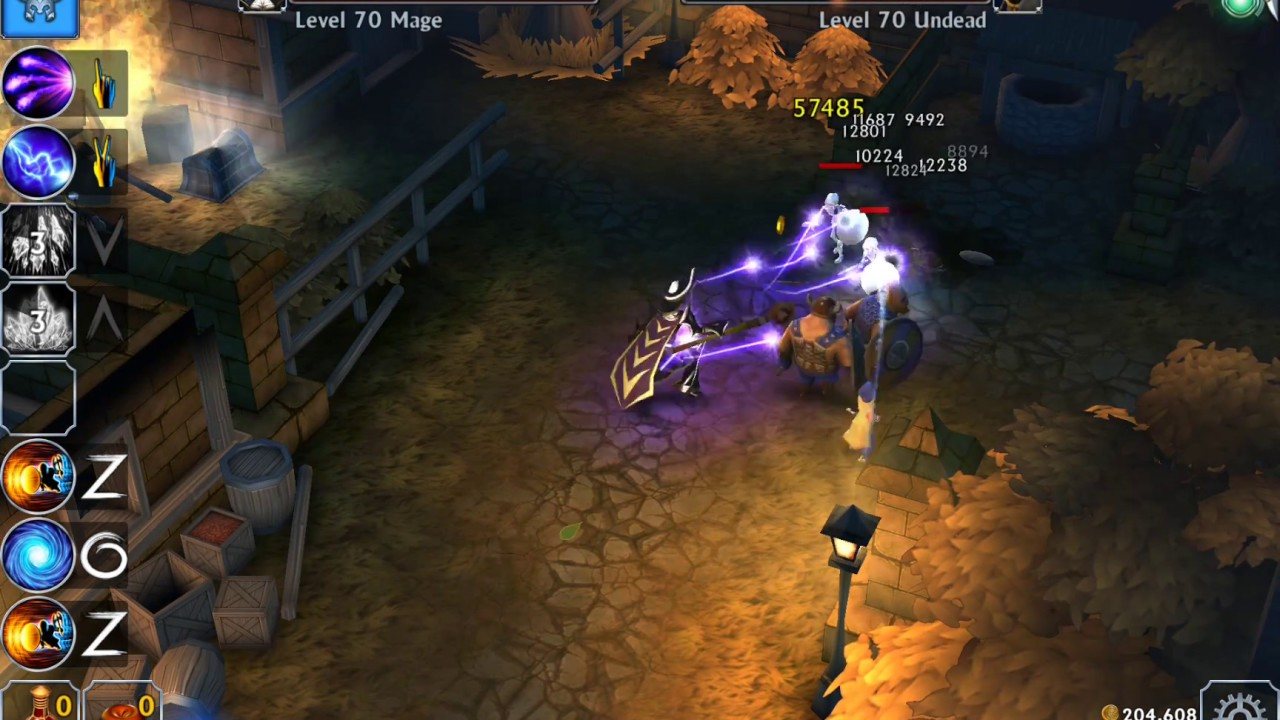 Eternium's graphics look great, especially for a game that was released almost a decade ago. The storyline is simple yet engrossing, as are the combat mechanics. If you've played RPGs for a while then you'll know what to expect from Eternium. This doesn't mean that the game is just another Diablo copy, however, since the designers have made sure to add their unique twist to every part of the game, from the characters to the story, to the sound design. The game also has an interesting crafting system that lets you unlock uncommon, rare, epic, or legendary items. Although the process takes a bit of time, you can use gems, the in-game currency, to speed it up. You also meet companions along the way as you play the game and some of them join you on your quest, which is a great addition to the game.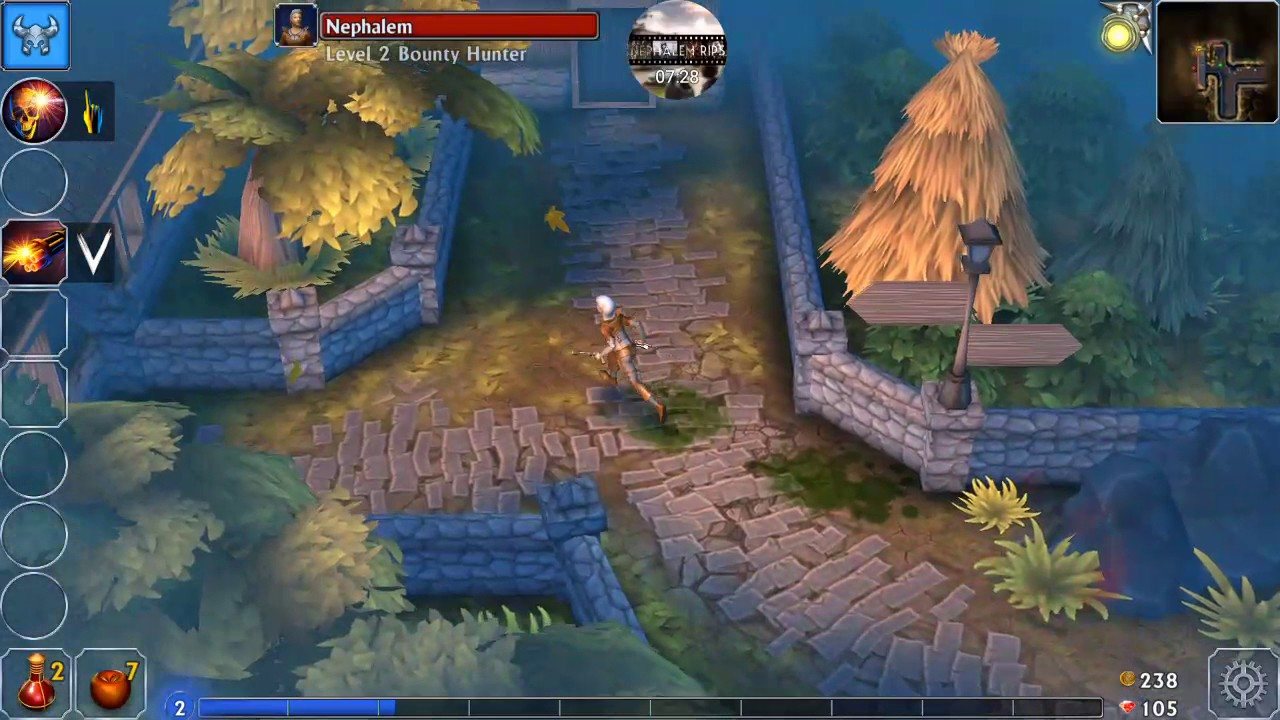 With over twenty million downloads, Eternium is rated 4.8 out of 5 stars on Google Play Store.