BlueStacks Roundups
Top 10 Tower Defense Games that Test your Tactical Skills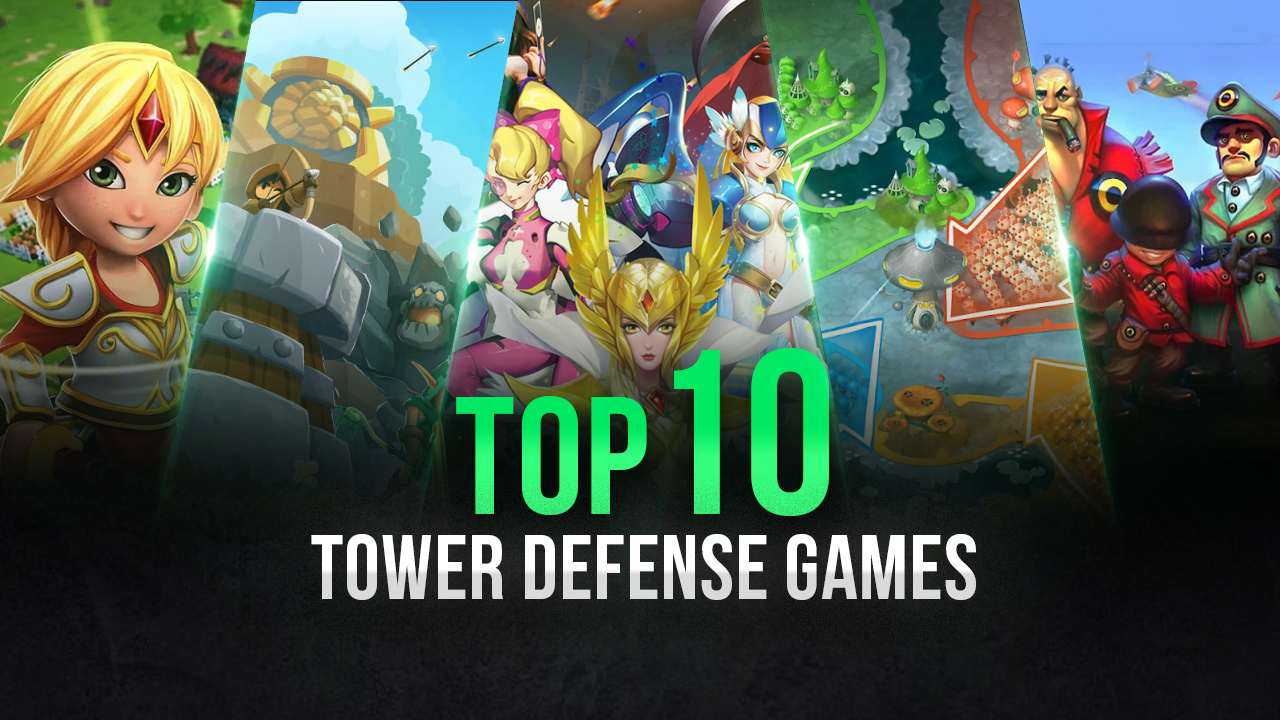 Quick Navigation
Tower defense games are the perfect blend of graphics, tactics, and an overall riveting gaming experience. You need to be at your toes at all times to ensure that you don't miss out on opportunities to attack. However, if your offensive strategies have loopholes, you'll be the one facing the wrath of your opponents. The experience gets even better with the BlueStacks Android Emulator as you have complete command of the controllers alongside a bigger screen.
Here, we list down some of the best tower defense games you can play:
1. Kingdom Rush: Frontiers (Price: $1.99)
Deal with new monsters, formulate new strategies, and obliterate your opponents to rule the kingdom. Kingdom Rush: Frontiers, developed by Ironhide Game Studio, is an exciting tower defense game where you have to survive against man-eating plants, dragons, armed goblins, etc. It features new towers like the Crossbow Fort, Archmage Tower and the Necromancer to name a few.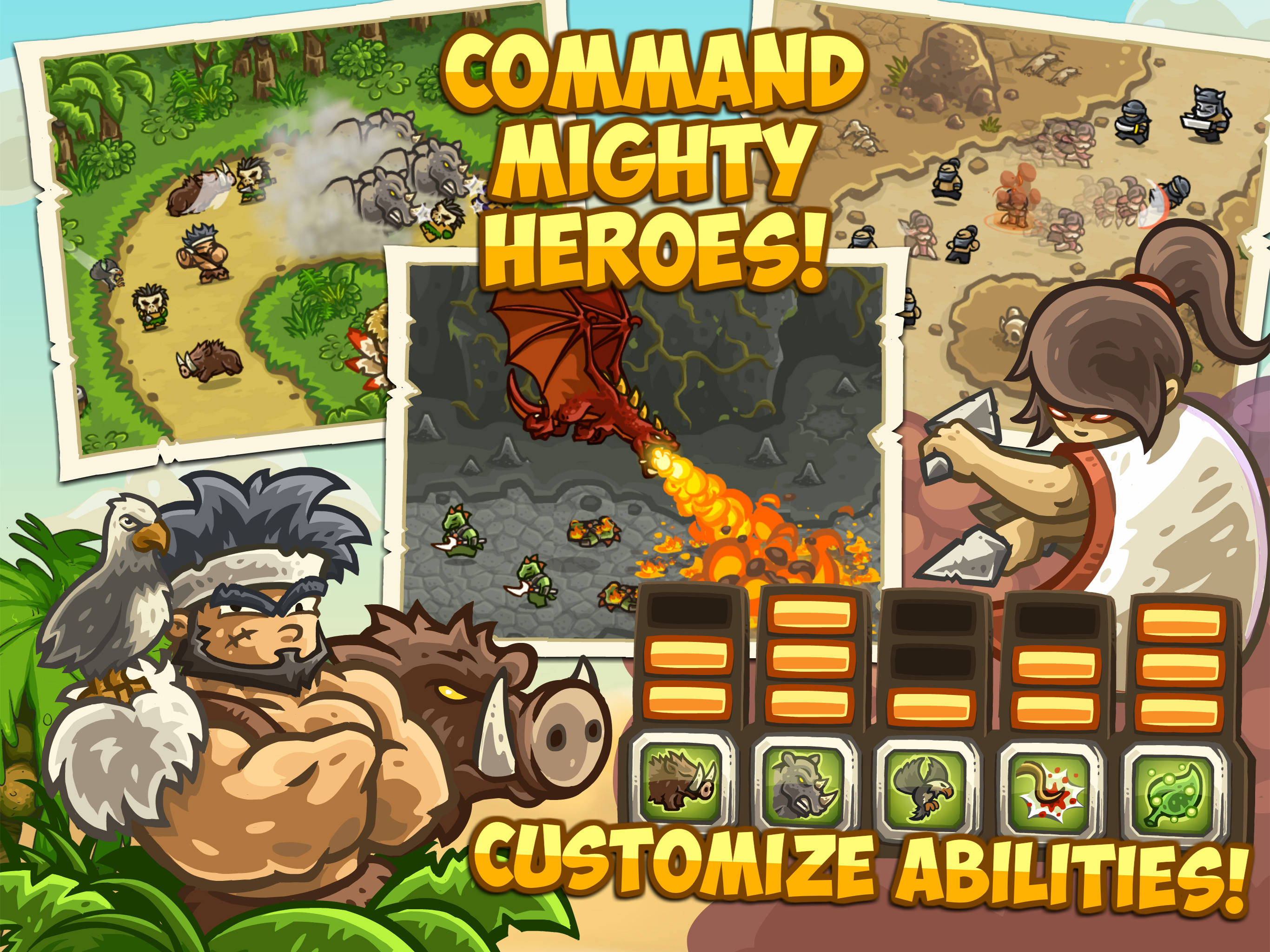 Collect points to unlock new weapons and modern towers to strengthen your defense. Go for all-out-attacks when you see an opening and continue to remove threats as the game progresses. To enjoy the game on PC, download BlueStacks and utilize its advanced combo key feature to destroy your opponents.
2. Royal Revolt 2: Tower Defense (Price: Free)
Royal Revolt's sequel takes tower defense gaming to the next level. Be it you or your opponents; all have the same motive – "Ruling the world." Collect gold reserves from the Taverns to upgrade your resources and gather breads from farms to go on raids. The game boasts of excellent 3D graphics and smooth gameplay.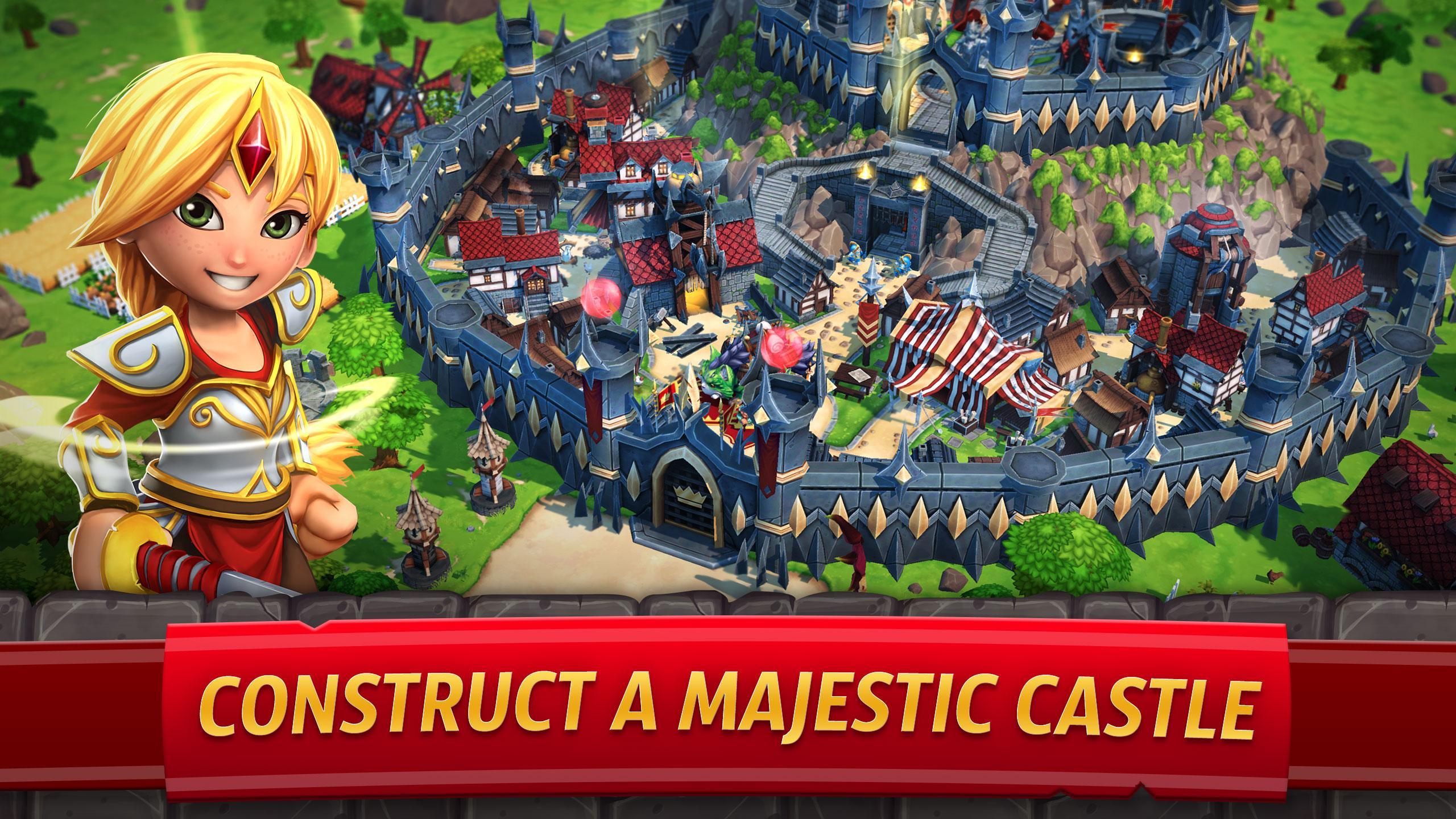 You can lay mazes in Royal Revolt 2: Tower Defense to confuse the incoming enemies and create defensive paths to delay the onslaught. The game also has a troops academy where you can train and modify your troops. Only the best can survive in this bloody battle for the throne. To end on the right side, play the game on BlueStacks' Android Emulator and gain a competitive edge over your opponents. This mobile gaming platform for PC backs up your in-game progress and data automatically.
3. Bloons TD 6 (Price: $4.99)
You know it's a good tower defense game when its 6th installment dominates the market, just like its previous versions. In Bloons TD 6 by Ninja Kiwi, you need to wave off the balloons, which the game comically addresses as "bloons" from finishing the course. The latest edition has several new features like new bloon types, complicated obstacles, etc., that takes in-game engagement to the next level. The "Hero" tower is your best friend as it upgrades automatically and prevents the bloons from reaching the end.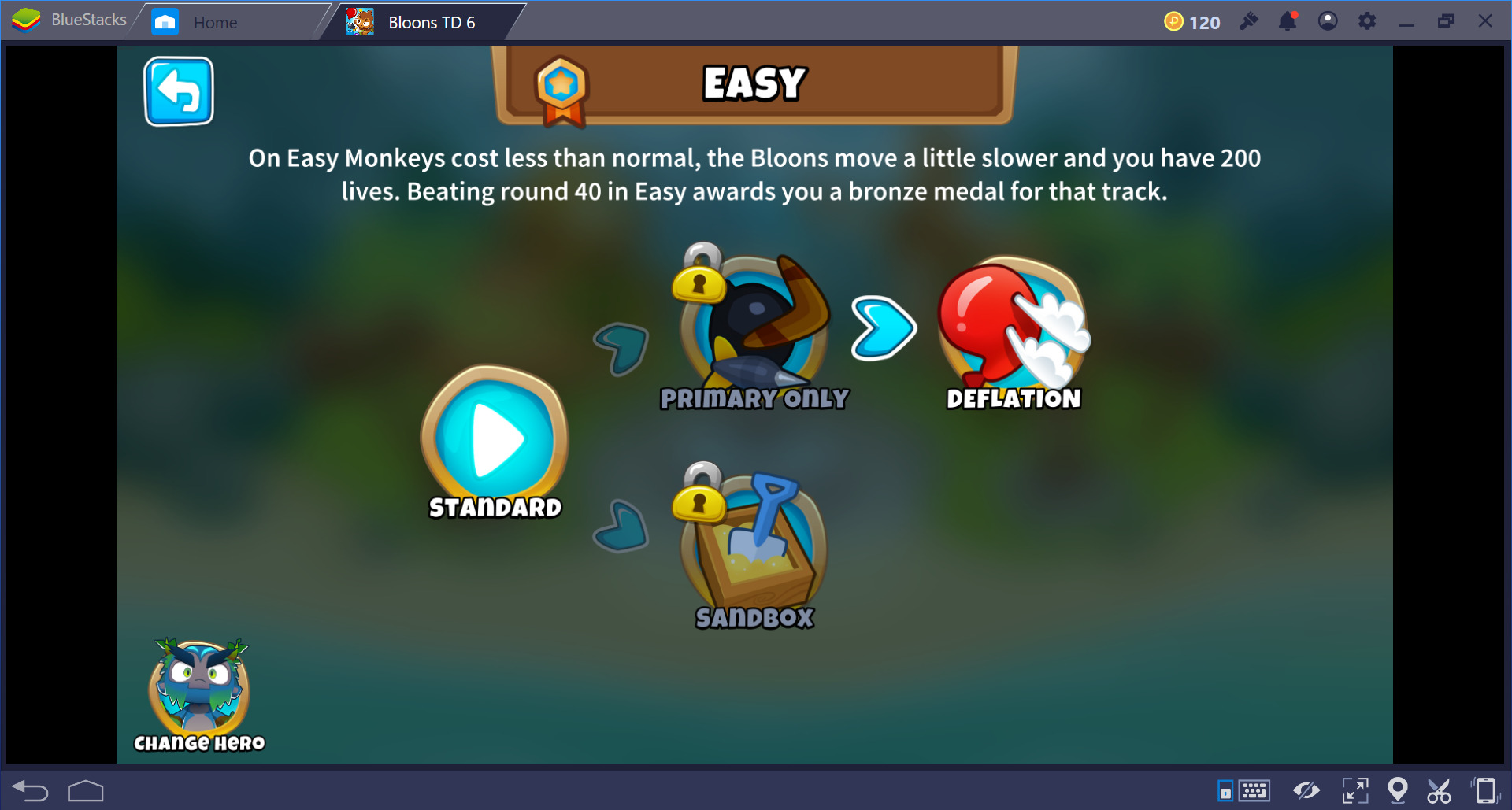 You need to bring your A-game to the fore because this battle is for survival. Enjoy Bloons TD 6 on the BlueStacks app player and say goodbye to unnecessary lags and frequent connectivity issues. Earn the special "Monkey Money" by winning a lot of games and use it to purchase exclusive powers.
4. Lords Watch: Tower Defense RPG (Price: Free)
Do you feel that you're the ultimate strategist? Then Lords Watch: Tower Defense RPG is the perfect tower defense game for you. You have to cope up with the constantly changing stages at each level which comes with different layouts and challenges. The game has several playing modes like the Gems TD, Arena Battle, etc. Humans, demons, and all other foes come your way with bad intentions and try to vanish your existence. Spend experience potions to increase hero's level and collect runes to unlock rare permanent upgrades.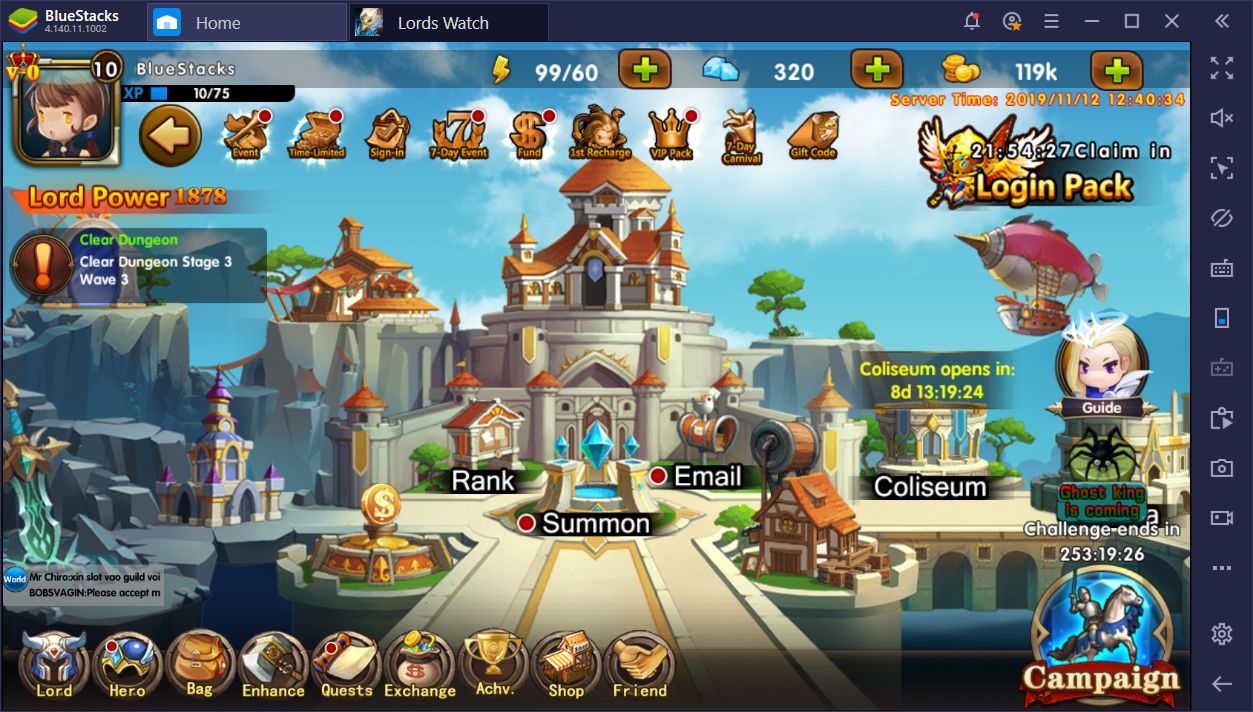 The BlueStacks Android Emulator provides an array of exclusive features to make the game more enjoyable on your PC. With its multi-instances feature, you can play Lords Watch from different accounts simultaneously with different heroes. This game has a unique vibe that separates it from all the other tower defense games. Try it today with BlueStacks.
5. Iron Marines (Price: $2.99)
Iron Marines by Ironhide Game Studio is set in deep space, and you're tasked to safeguard several human colonies from the invading alien army. Your tool of dominance is your heroes, each of which comes with special powers. You have a variety of troops to help you out, including rangers, snipers, and more. The goal is to destroy all the other enemy territories to rescue hostages and pave the path for a peaceful world. Utilize starships to travel across various galaxies and win quests in space.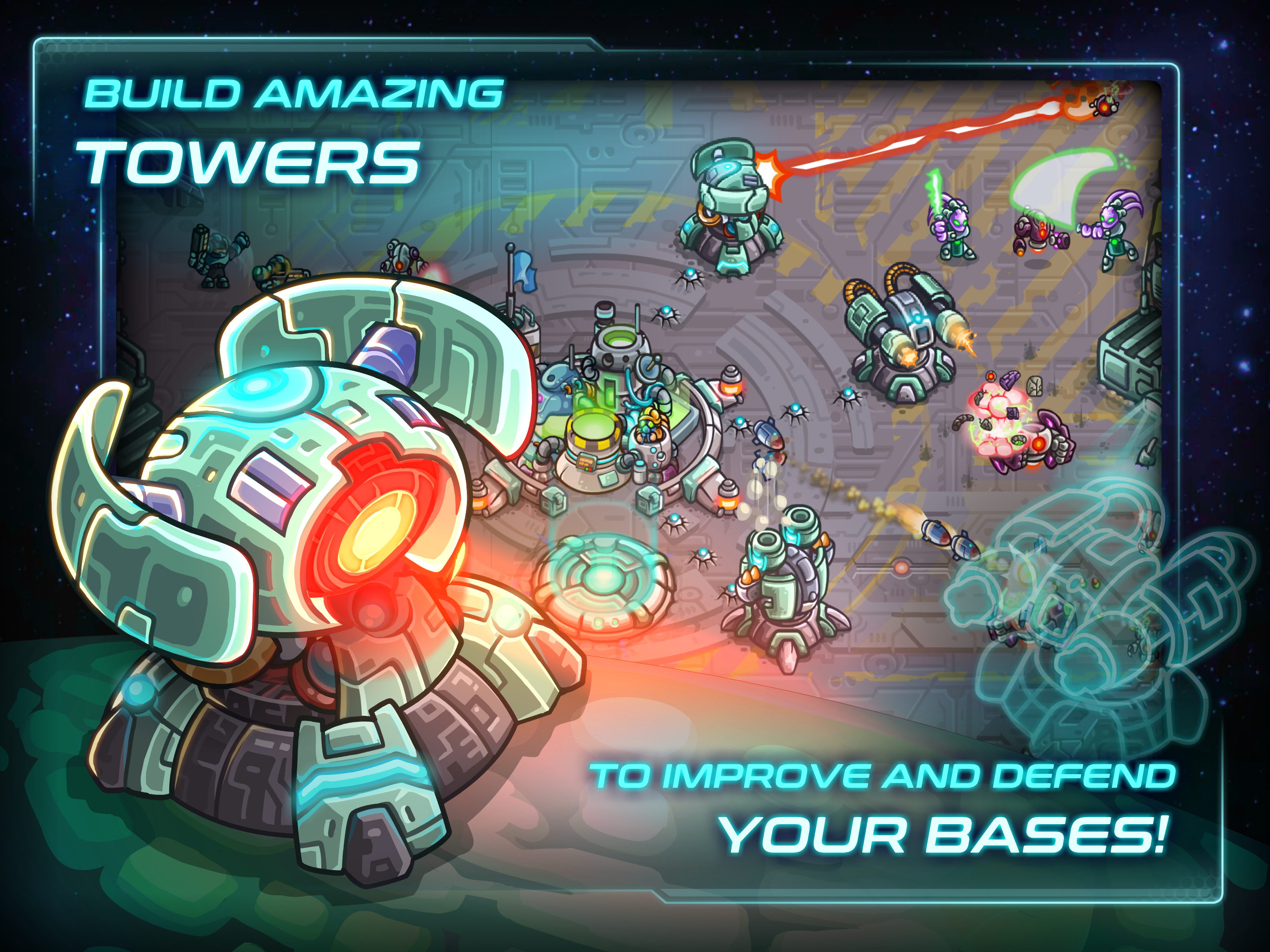 If your army doesn't stand up to the challenge, you'll be put to sleep, and the evil would take over your territory. To avoid that, download BlueStacks on your PC and play Iron Marines with its gaming emulator. You can configure the controller settings as per your liking with its hassle-free keymapping feature.
6. Clash of Legions (Price: Free)
Collect resources, devise shrewd tactics, and build a base that your enemies cannot surpass. CreaGames offers Clash of Legions, a TD game where you can summon castles, goblins, swordsmen, archers, etc. The game has 9 different modes, and you can talk with your friends using the in-game voice chat to form formidable clans together. There's a coveted Hall of Fame reward up for grabs if you can make the right moves at the right time.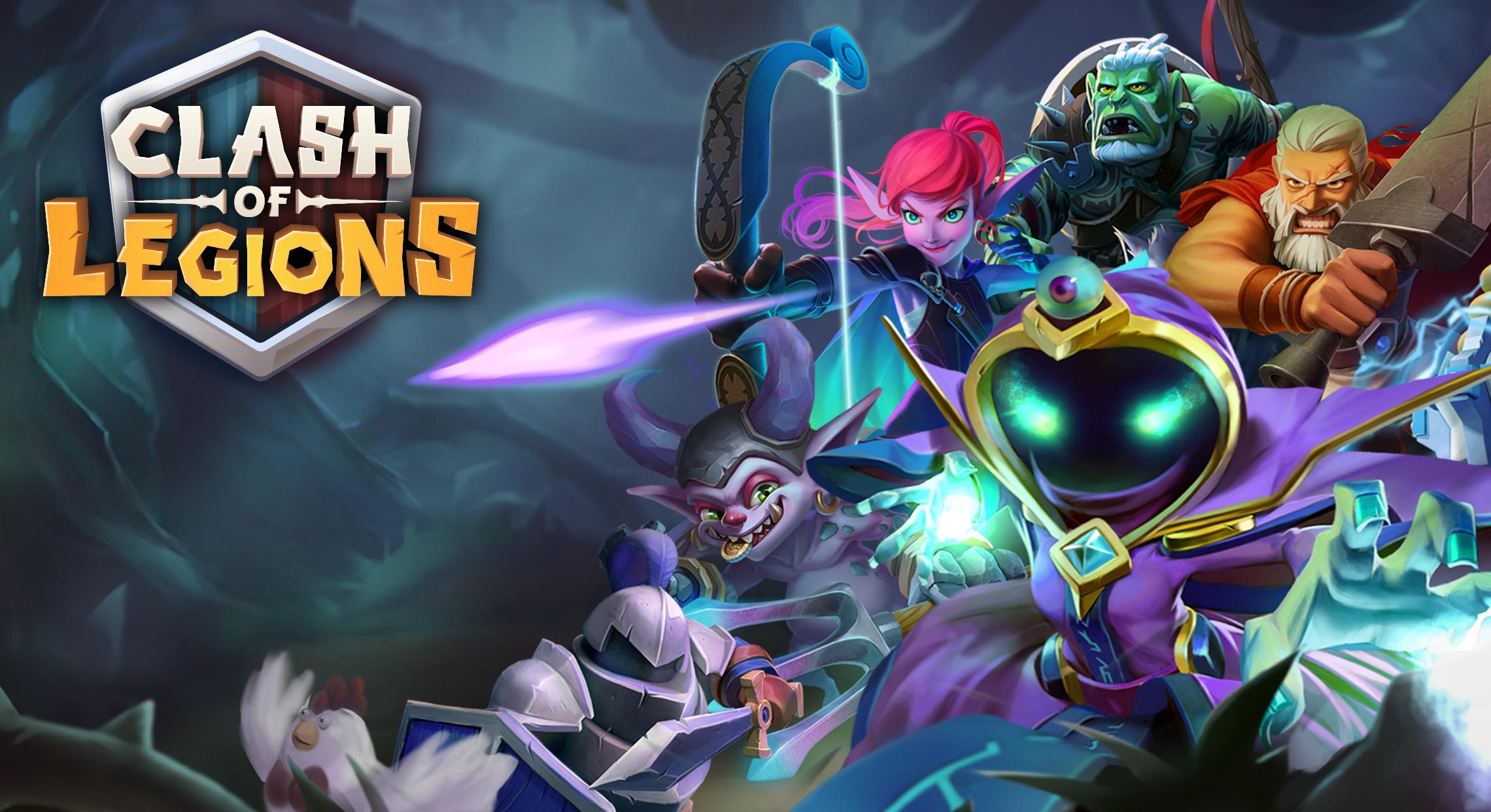 To fathom all aspects that Clash of Legions has on offer, run the game with the BlueStacks Android Emulator on your PC. With the emulator's Macros feature, you can unleash mega-attacks with a single keystroke. You can train your troops' abilities and upgrade them into unbeatable battlefield warriors.
7. Realm Defense: Epic Tower Defense Strategy Game (Price: Free)
Realm Defense is a fight against all odds with the help of ancient gods. You have the option to choose artillery, magic, etc., as your preferred offensive action. You'll travel through white mountains, eerie deserts, and lush-green forests in your quest to defend the tower. Come up with smart strategies to tackle ninjas, dragons, wizards, and dreadful beasts and nullify their assault. The arcade and endless mode help you win free power ups to boost your stats or unlock new heroes.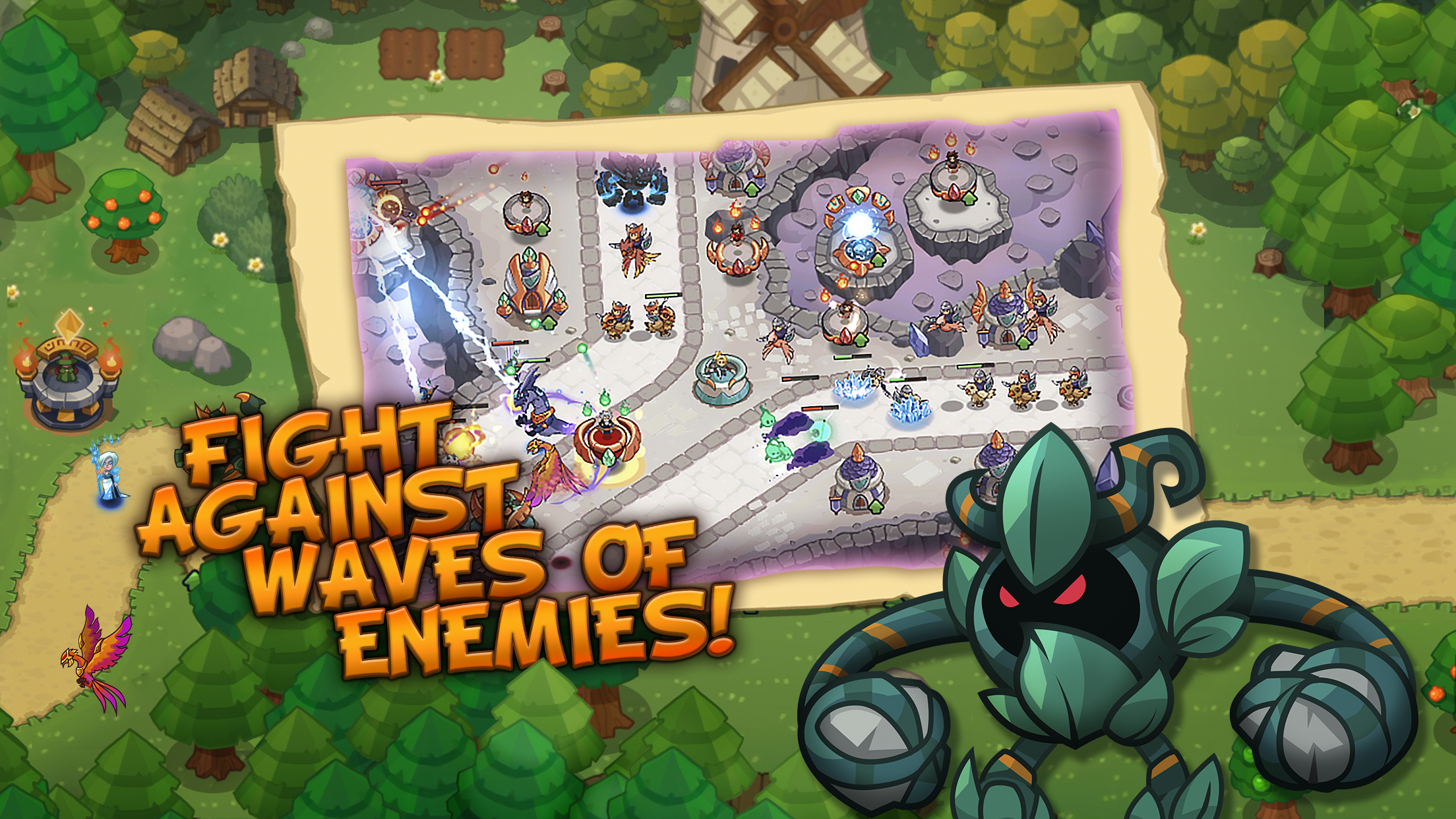 To get an immersive gaming experience, trust the BlueStacks gaming emulator, and you'll be satisfied with the result. Play Realm Defense on BlueStacks to earn points that you can exchange for various game items, totally free.
8. Fieldrunners HD (Price: $1.99)
In Fieldrunners HD, you try to place your resources at the hotspots to ensure that your enemy takes the longest path. If your placement goes incorrect, they easily run through your defense path and destroy your kingdom. The game comes with polished graphics, seamless animation, and intriguing gameplay. Fieldrunners HD by Subatomic Studios LLC packs different towers in different modes, namely, the Classic, Extended and Endless mode. As you make substantial gaming progress, you unlock various achievements. There are more than 60 achievements in total.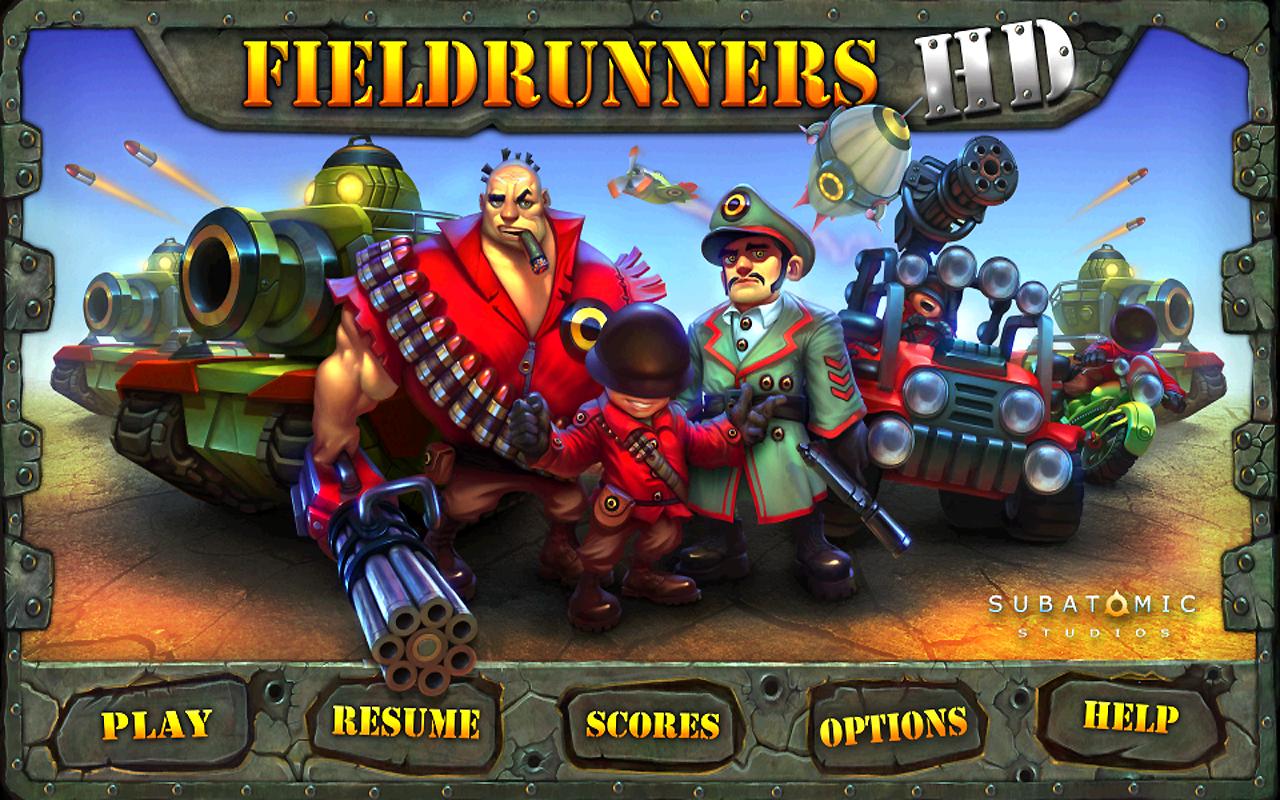 Fieldrunners is all about proving your battleground prowess. Do you want to enjoy the game on your PC? Download BlueStacks and play with its powerful emulator with improved frame rates and absolutely no lags.
9. Mushroom Wars 2 – Epic Tower Defense RTS (Price: Free)
Everyone's familiar with a storyline that needs you to take over the whole world or stop your enemy from doing the same. In Mushroom Wars 2 – Epic Tower Defense RTS, the objective is similar; however, it's the mushrooms trying to expand their territory. Your goal is to increase the mushroom troops so that you can outnumber your opponent and finish a successful attack. This tower defense game comes with 2v2 modes, online multiplayer, and various other options.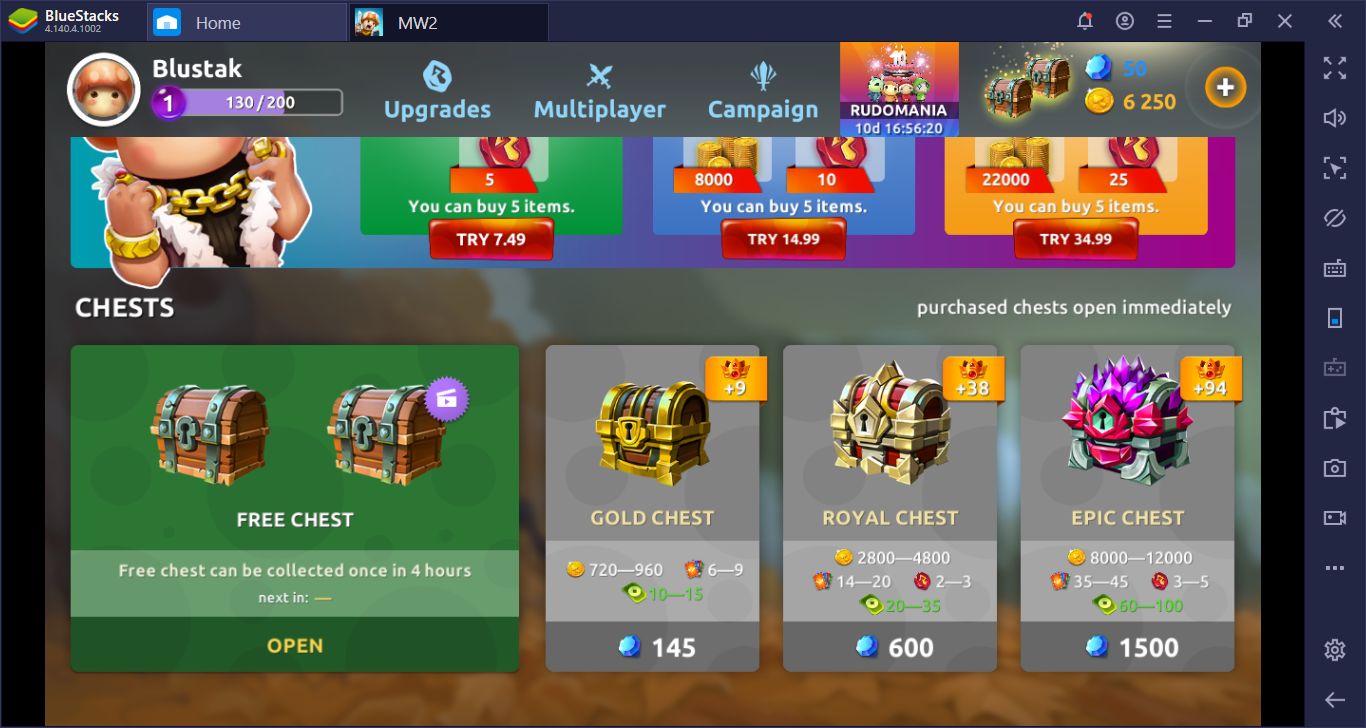 Pick Rudo, your free hero and use it wisely to strengthen the defense of your towers. A striking feature of Mushroom Wars 2 is the amusing sounds and theme songs. So, what's the wait for? Put on your headphones, power on your PC, and play Mushroom Wars 2 at the earliest with the BlueStacks Mobile Emulator.
10. D-MEN: The Defenders (Price: Free)
Crowd Control, Blaster, and Assaulter are your gaming heroes in D-Men: The Defenders. This game by Ace Gaming International Limited is an amalgamation of tower defense and RPG gameplay based on Norse mythology. Apart from traditional tower defense gameplay, you also get a special one-on-one mode called "Hela's Abyss." You put together a team of "Defenders" to protect Earth from ruthless invaders. It's critical to adapt, evolve, and upgrade in D-Men: The Defenders to stay relevant. Collect gold from defeated enemies to upgrade your units.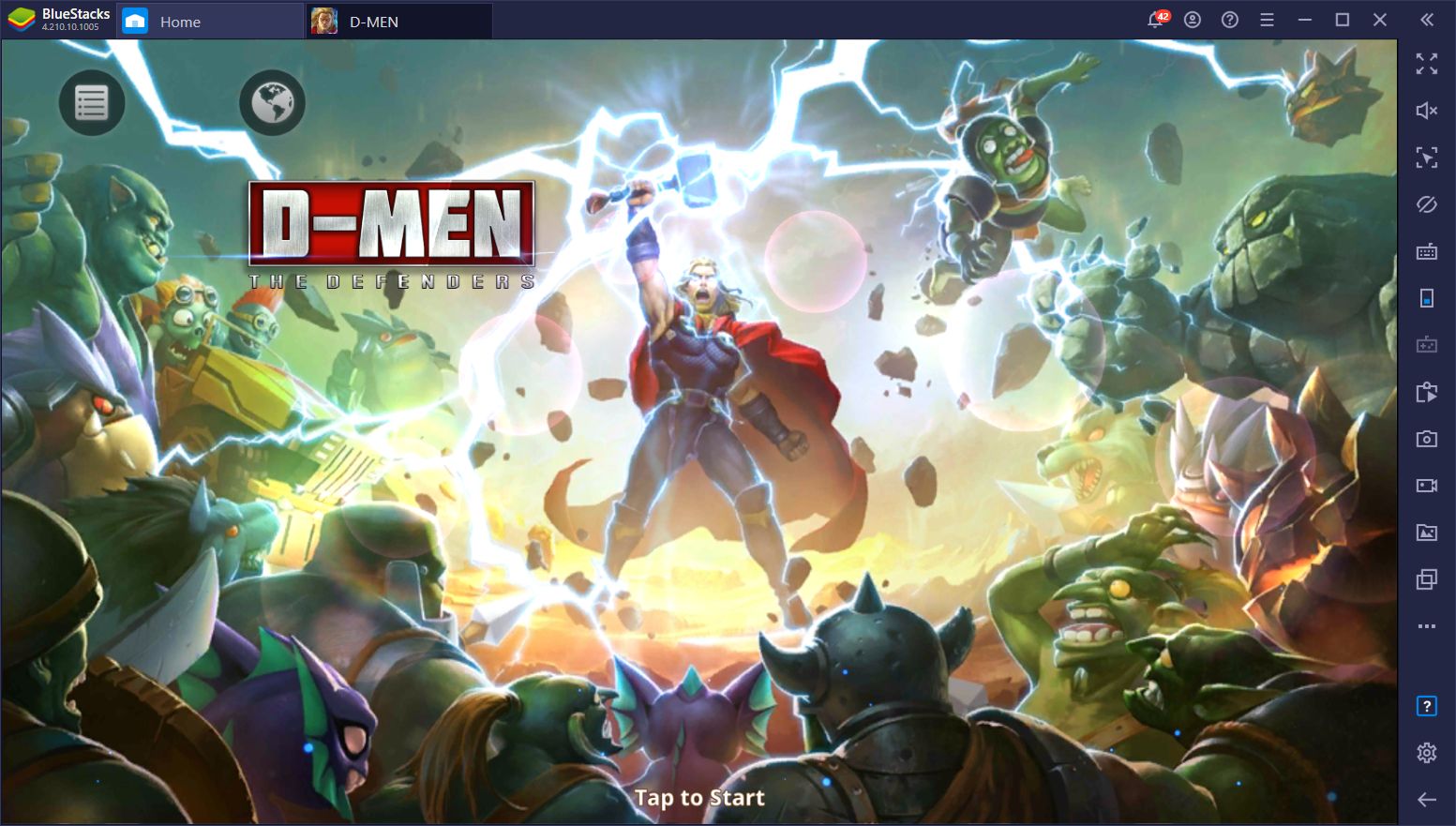 It eases out the controller configuration with its convenient keymapping features through which you can play with your keyboard and gaming pad. Enjoy D-Men: The Defenders with the BlueStacks emulator on your PC and record your gameplay with its Macro Recorder. The hope's on you to defend the planet from evil. Don't let your people down!
To Conclude
This concludes the list of 10 riveting tower defense games that you need to play. There are so many exciting tower defense games that couldn't make this list. But, these are the ones that'll make your every second worth. It's all about finding the right strategy, trusting loyal partners, and destroying everything else that comes between you and your objective.
The BlueStacks Android Emulator offers optimized solutions like GPU acceleration, which prevents unexpected frame rate drops. You get an immersive, lag-free gaming experience alongside several exclusive features that puts you ahead of your competitors.
Which is your favorite tower defense game? Mention in the comments section below.