Game Guides
Aion: Legions of War - Playtime Optimization Guide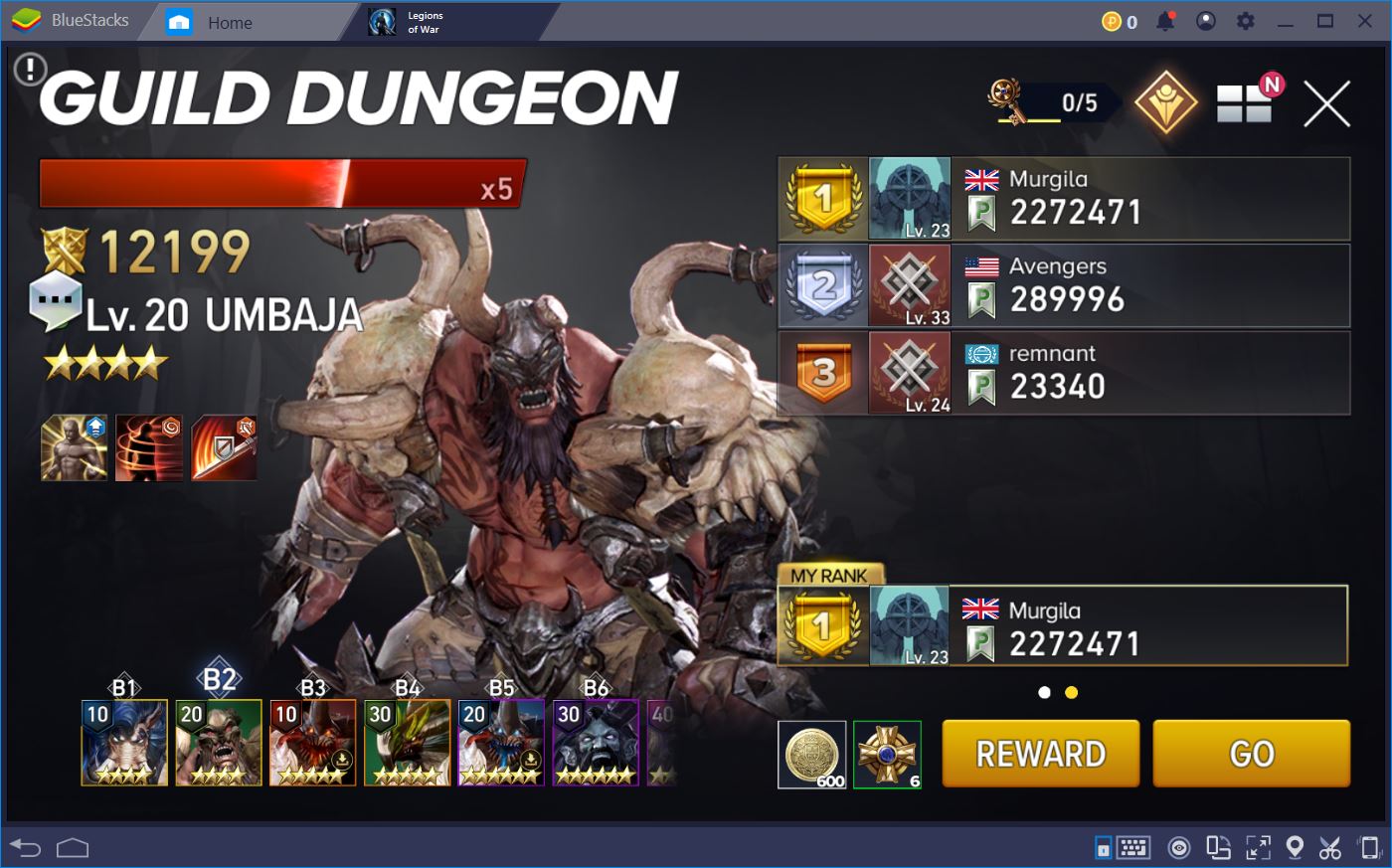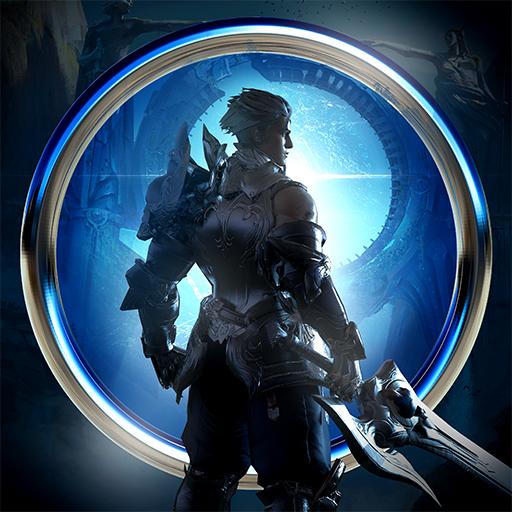 Aion: Legions of War is, without a doubt, one of the most famous and lucrative mobile adaptations of PC MMORPGs. Created by NCSoft, the very team responsible for the legendary Lineage II, Aion is a gacha-style game that took the mobile market by surprise.
Its mechanics, team-based strategies, and deep progression system stand out from the crowd. However, the beauty of Aion is that, with a bit of patience and optimal prioritization of in-game tasks, you can easily become a worthy contender without having to spend real-life currency.
An Immersive Hardcore RPG
After writing the BlueStacks guide to playing Aion: Legions of War and investing approximately a week's worth of casual gameplay into Aion, we finally got several 5-star heroes in our squad. As such, we know and can share exactly what you need to do to ensure lightning-fast progression from 2 star heroes to 5 star ones.
Ready?
1. Collect your idle resources and daily rewards
It may seem that this is a no-brainer, but many a time we've logged in, switched to the arena panel, and spent our entire playtime responding to people who challenged our arena might. There's no words to express how satisfying it is to beat an opponent and take those surplus honour points that come from a revenge win.
However, the first thing you should do when you log on is to press ok and collect all the daily rewards that pop up. Then, you should sift to the left side of your home base to pick up the idle resources, gold and aether. Also, if you happen to have sent your heroes on an expedition before your last log out, don't forget to collect the rewards from the barracks. If you didn't, we'll get back to this later.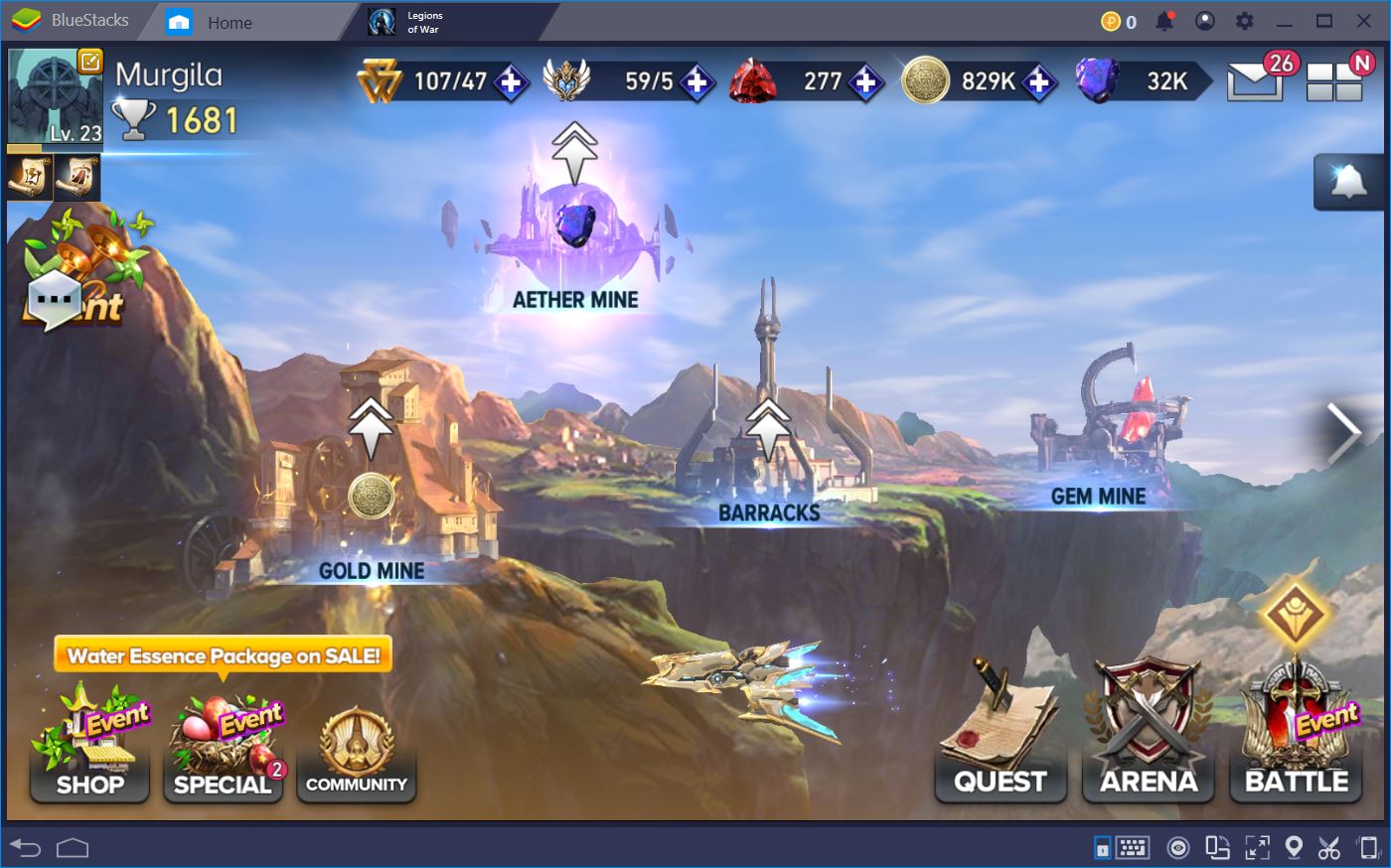 2. Building and Hero Upgrade Availability
Since you're on the resources screen, you should probably check to see if you can upgrade buildings that passively produce yummy resources. These things work for you without you even having to lift a finger. I mean, you do have to expend one click to reap their rewards, but that's pretty much it.
Afterwards, feel free to move on to the hero advancement section in order to see if there's anything you can upgrade there.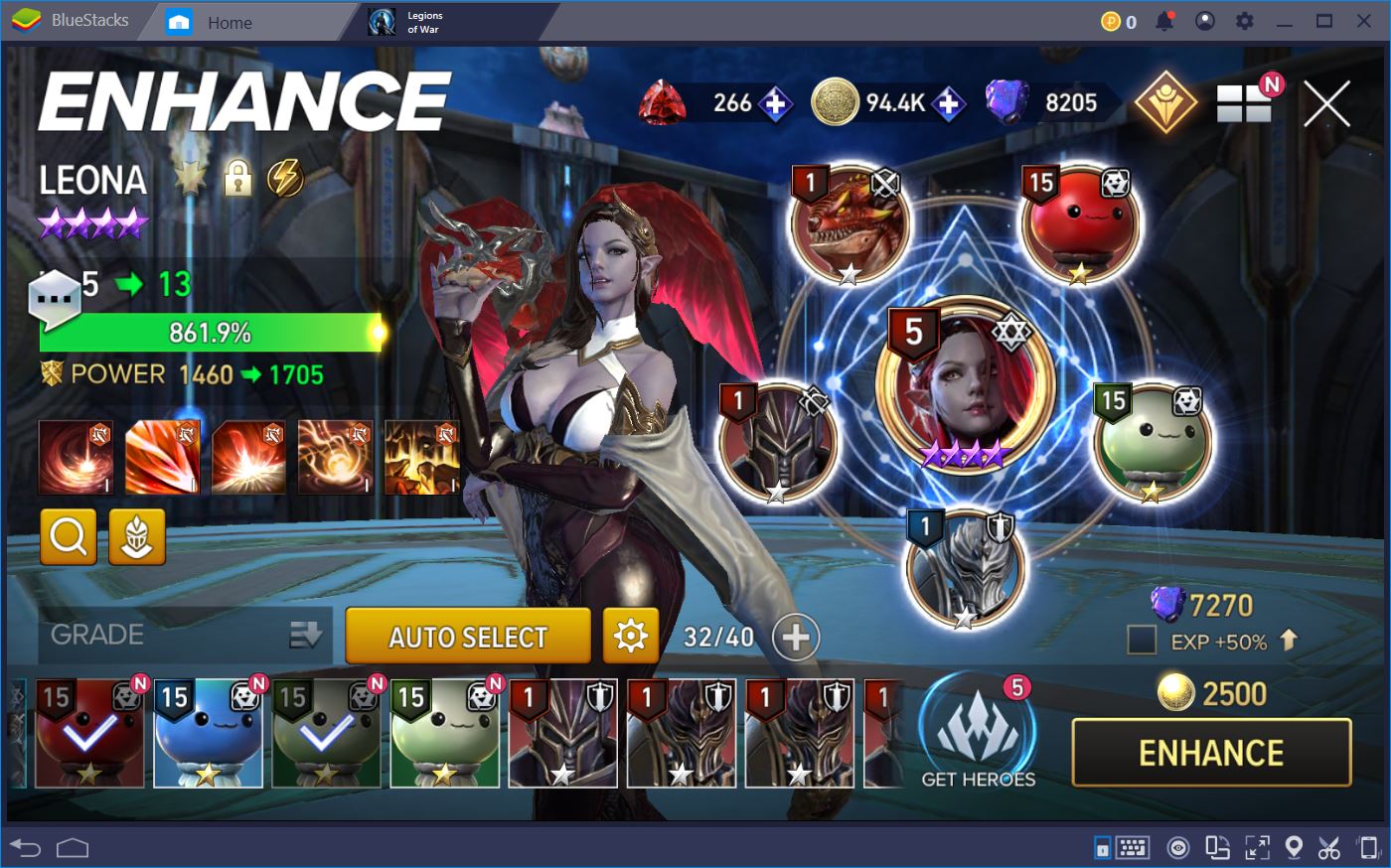 One important note is that you should lock all of the good heroes to prevent them from being used as fodder for enhancement. For a detailed overview of what these are, feel free to check our BlueStacks best hero guide for Aion.
3. Do Your Dailies
There are 10 daily quests to complete and they are fairly easy to manage. Once these are out of the way, you get some free gems alongside 5 juicy 5-star hero shards that will help you summon the latter once you've reached the respective shard cap. These are really important because you don't often have a sure-fire way to get 5-star heroes, while leveling someone to 5 stars can take a serious amount of resources and commitment.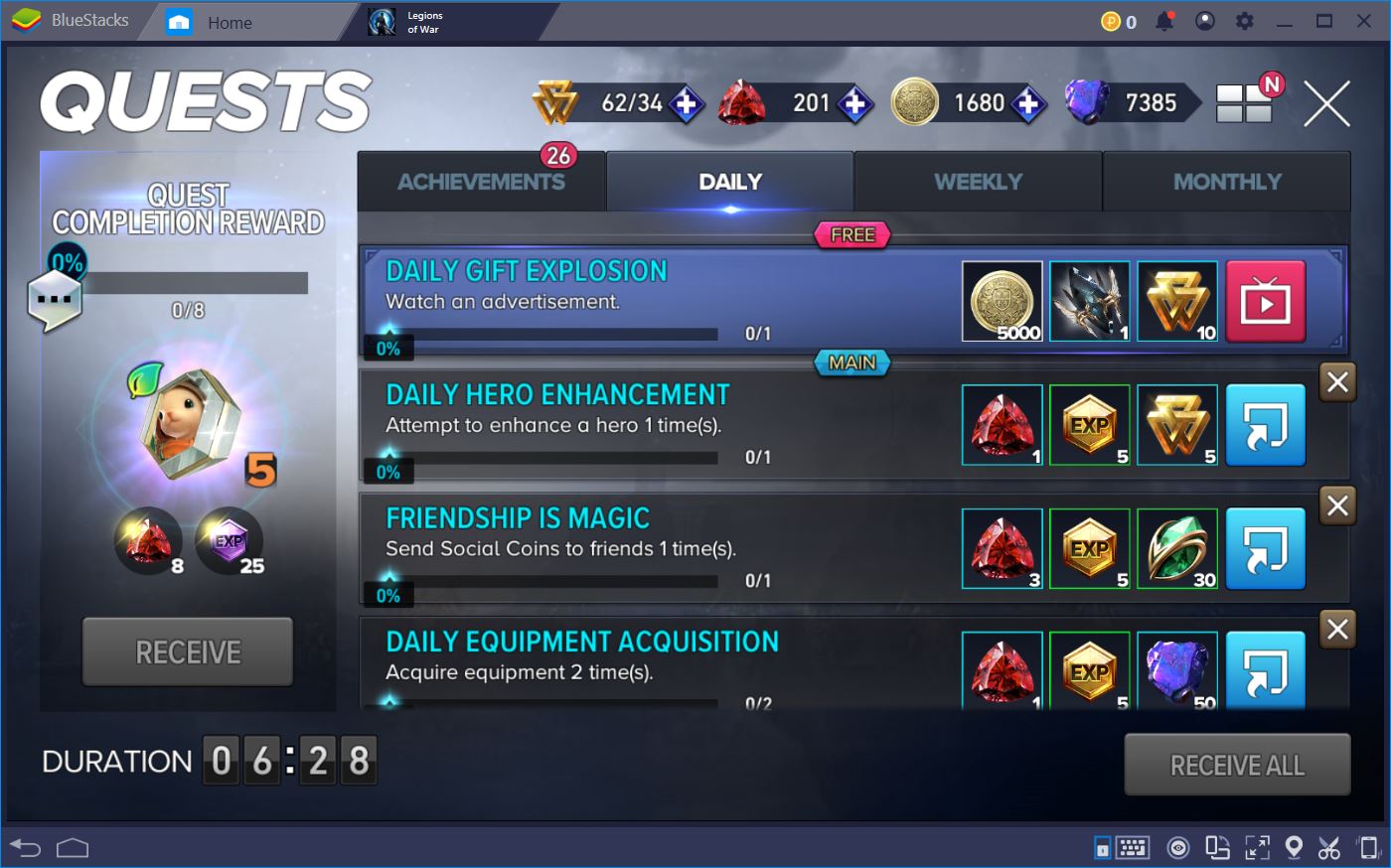 Some of these quests will ask you to collect your idle resources, while others will have you attempt a dungeon or two. You'll notice that you also have weekly and monthly quests. The latter two categories are secondary to the daily ones, as you have more time to get them done. Monthly quests are truly important, though, since they give out rare confinite, which has a chance to drop 5-star heroes.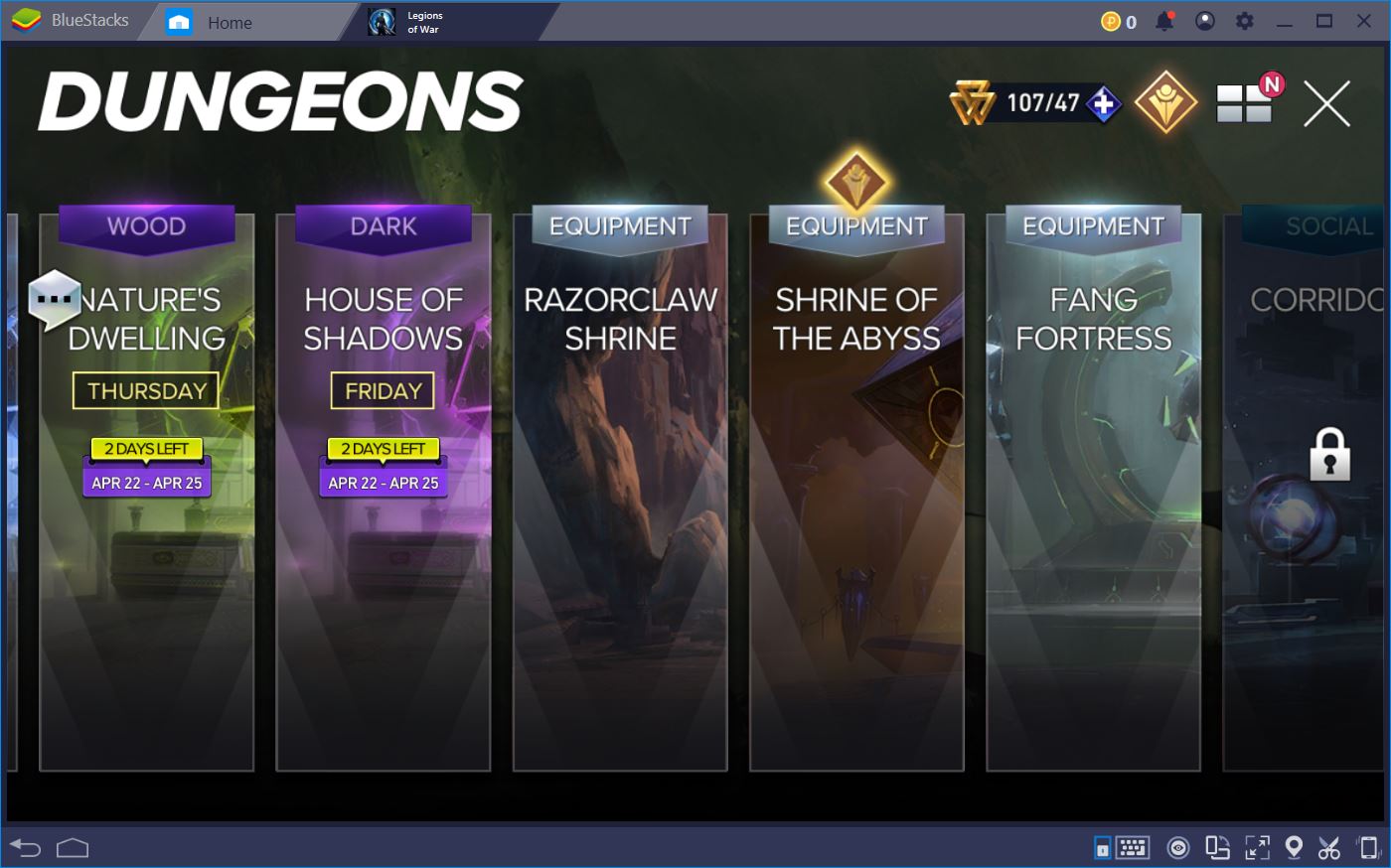 4. The Story Mission
Once you're done with your dailies, you can move on to the story mission quests. These are essential for your progression and are a great way to stack some valuable resources. More importantly, the quests will eventually lead you to awaken Leona (fairly early in the game), as well as Ren (a bit later).
Despite the fact that a battle allows you to use just one divine skill at a time (there's just one gauge that you can use when it's filled up during combat), different hero configurations will allow you to have a divine skill at all times.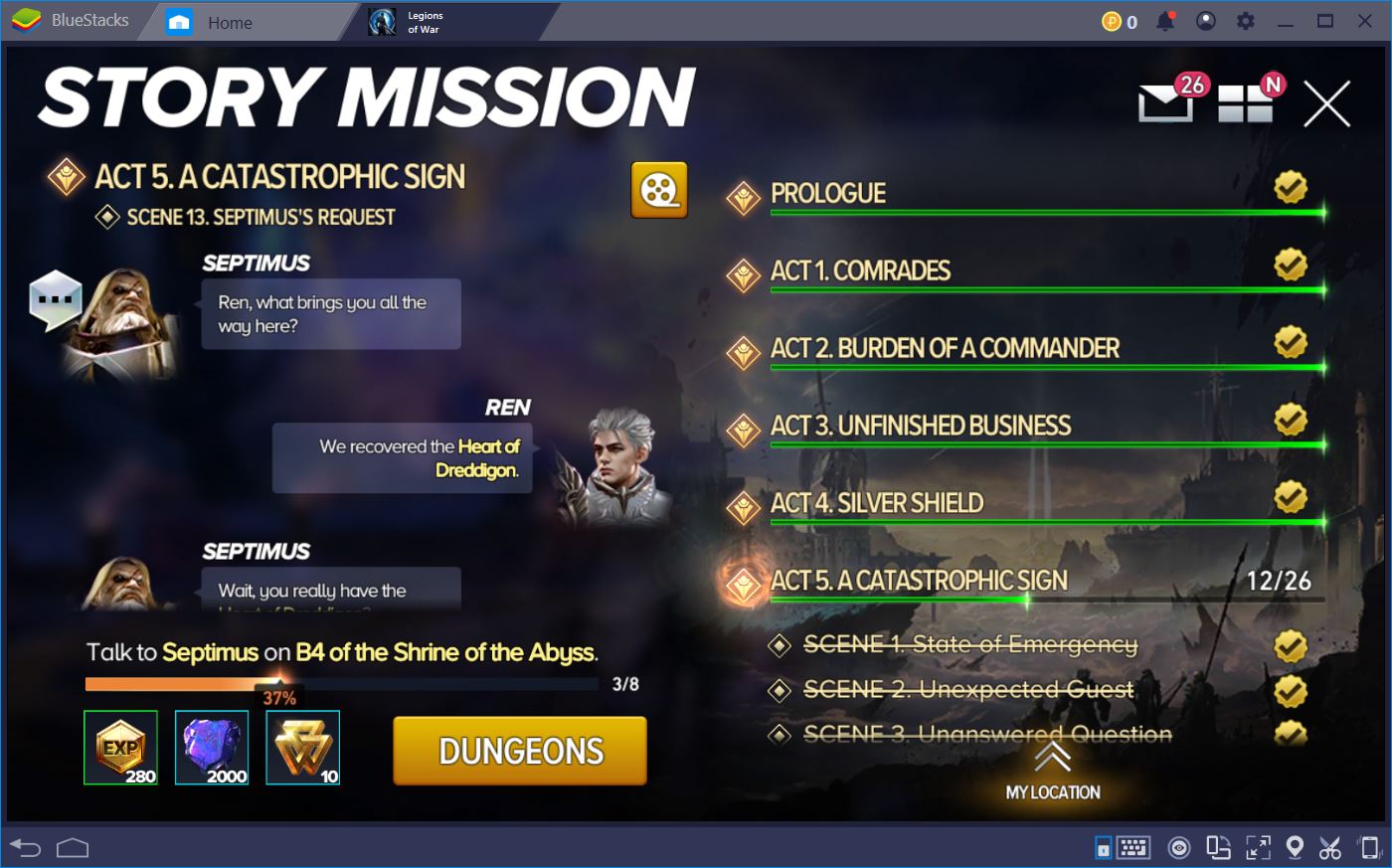 5. Give the Guild Dungeon a Try
If you haven't joined a guild so far, you need to do it now. Just click on the guild statue and then the join button adjacent to one of the guilds there. For some, you have to request and wait to be accepted, but there are always a few that'll take you instantly.
Pick a free-to-join guild to begin with. Even 1 damage to a guild boss will submit your entry to the prize pool and help you earn some neat rewards when the latter is downed.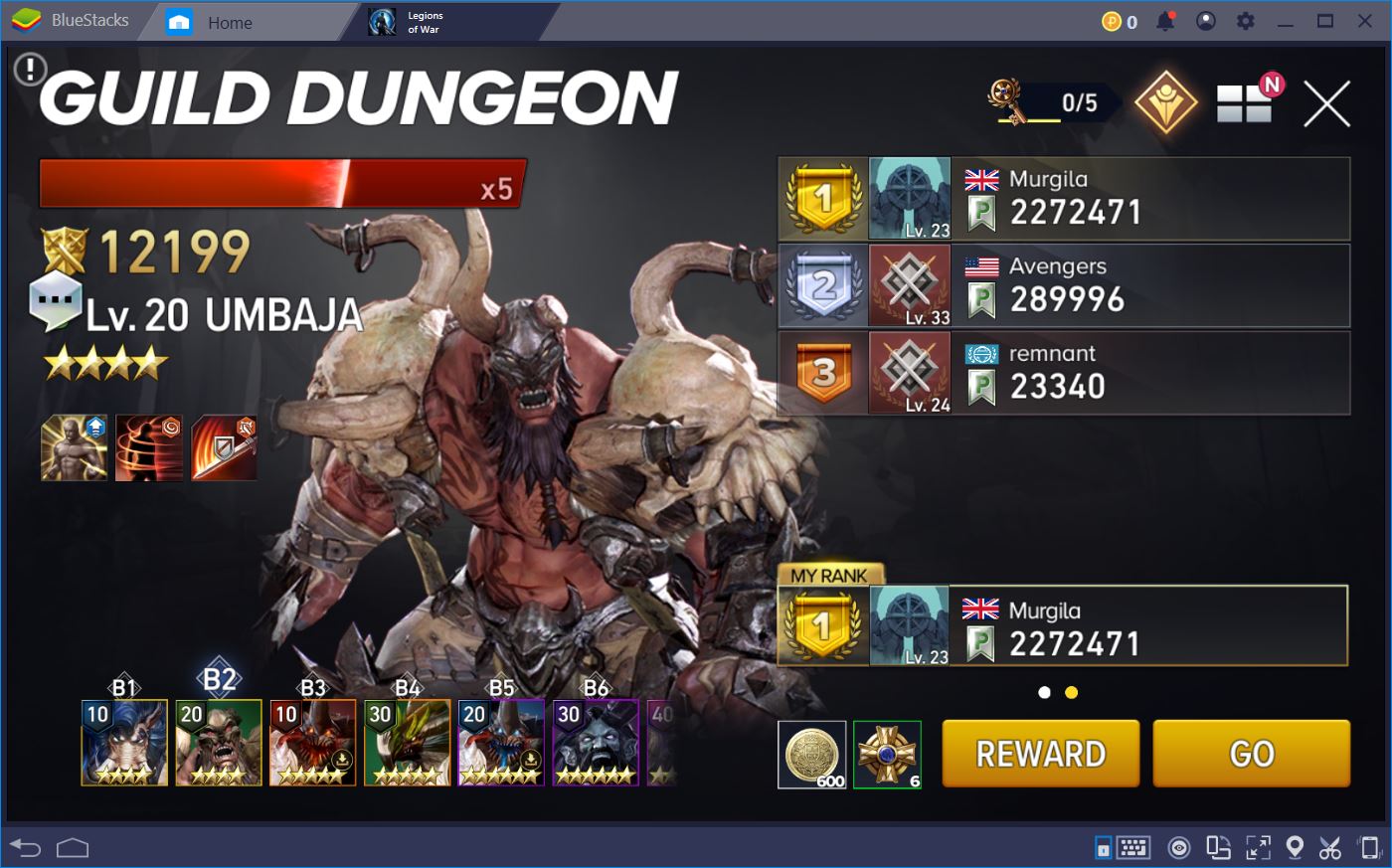 6. Arena Time
Now it's high time you move on to the arena section. First of all, complete the rivals, as they are the easiest and most rewarding to do. Once you've progressed far enough through the story mission, you'll be able to get even 50 gems a day from the rivals alone.
Then, you can move on to try and defend against those who attacked you or challenge others whom you might be able to beat. It's important to always be careful which rivals you engage with since winning 10 PvP matches every day will give you the chance to earn some shards for the ultra-rare Dark Scarlet hero.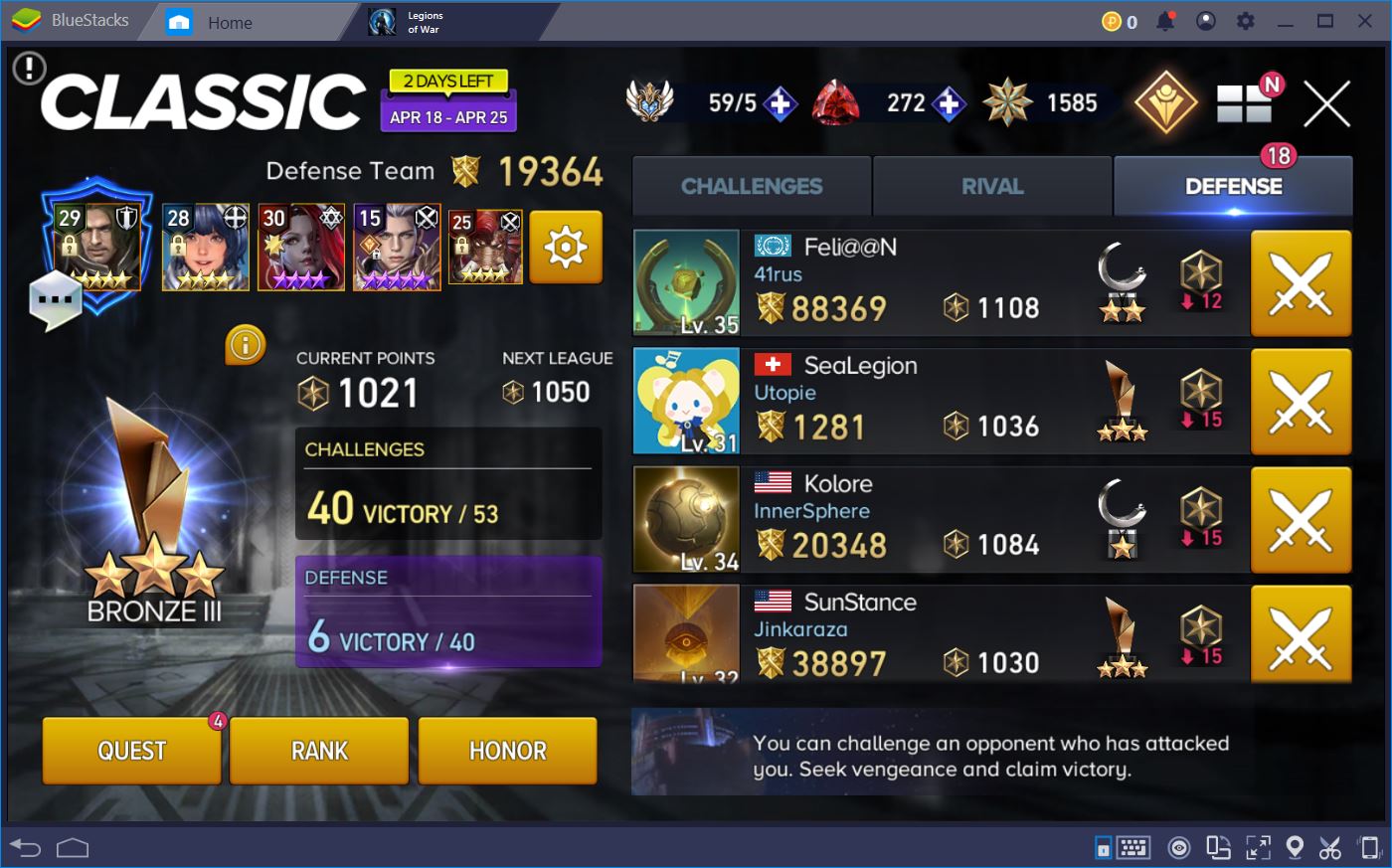 A neat part about defending against those who beat you is that you win a lot more points than through challenging others. If you win, that is. For this reason, many players keep their defence team quite minimal in order to attract as many attacks as possible and then take revenge.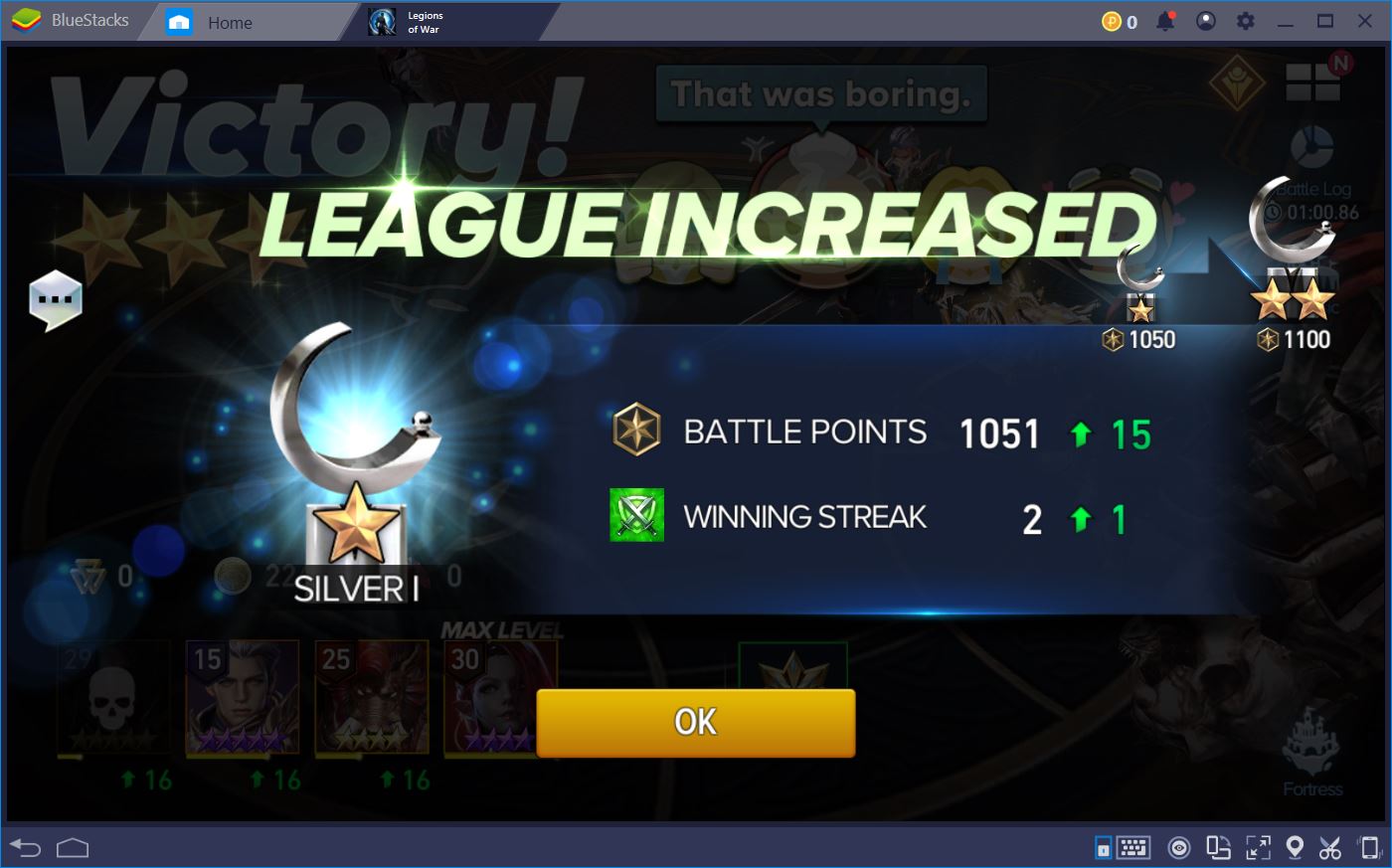 7. You've Got Mail
Once you're done with your dailies, don't forget to check your mail. Here, you usually get neat rewards such as experience scrolls, but also social shards from friends. Under the friends tab, you can send requests to people from your guild, as well as to other players. The more friends you have, the more shards you can collect.
8. Expeditions
Last, but certainly not least, expeditions are the easiest way to obtain the best gear in the game. Because there's literally no challenge to them, you should send 1 star heroes on 2 hour missions in order for other players to find you out through incursions. The latter give you access to revenge loot, which drops treasures 100% of the times. If your guild mates do the revenge instead, both of you get the loot!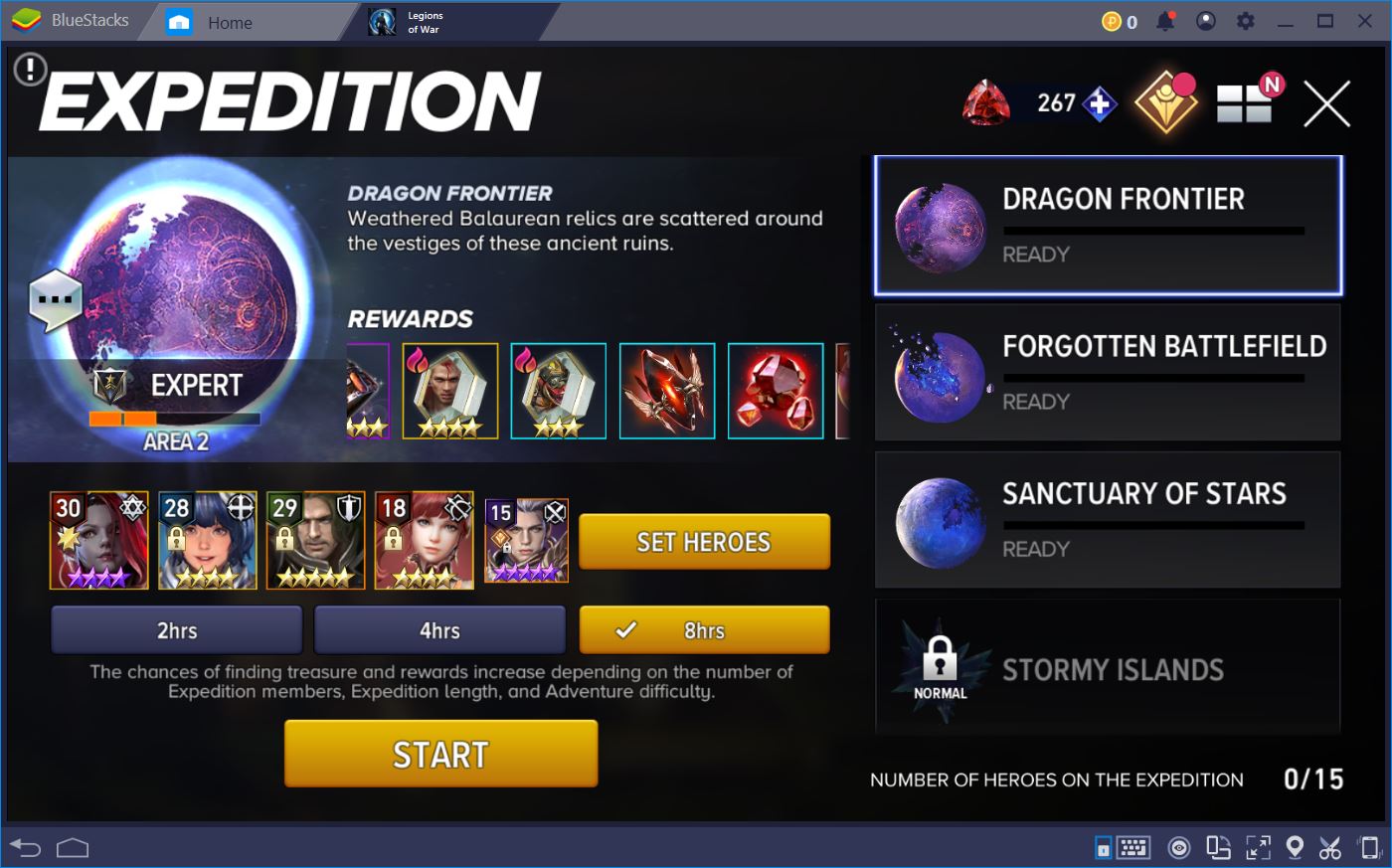 Following the BlueStacks Playtime Optimization guide, you'll acquire 4- and 5-star heroes in no-time, while also making the most of the F2P features of the game. However, this daily routine will only be effective if you do not waste in-game currency unnecessarily and do not squander vital heroes to upgrade others or gain experience. Once you're done with these steps after logging on, you can relax and abandon yourself to the marvel of this tactical RPG.