Game Guides
Alchemy Stars: Rerolling Guide for The Perfect Jumpstart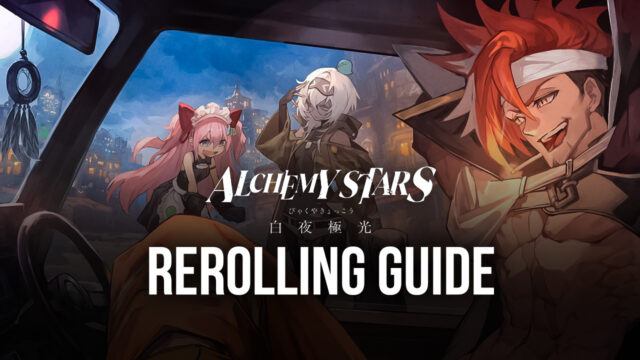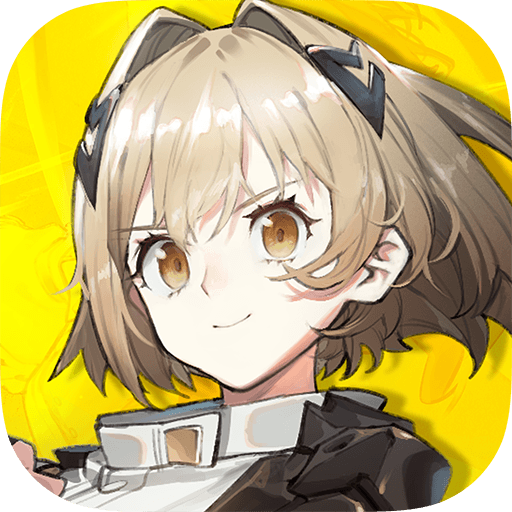 Alchemy Stars just got released globally on Android and iOS. It features a fresh take on the popular grid-based stylized battle system with its beautiful original artwork and 3D chibi models. The game, developed by Tencent Studios and being distributed overseas by Proxima Beta is available to download free-to-play from the app stores but contains in-app purchases for premium items. This is going to be a guide on how to get the best start by rerolling in Alchemy Stars.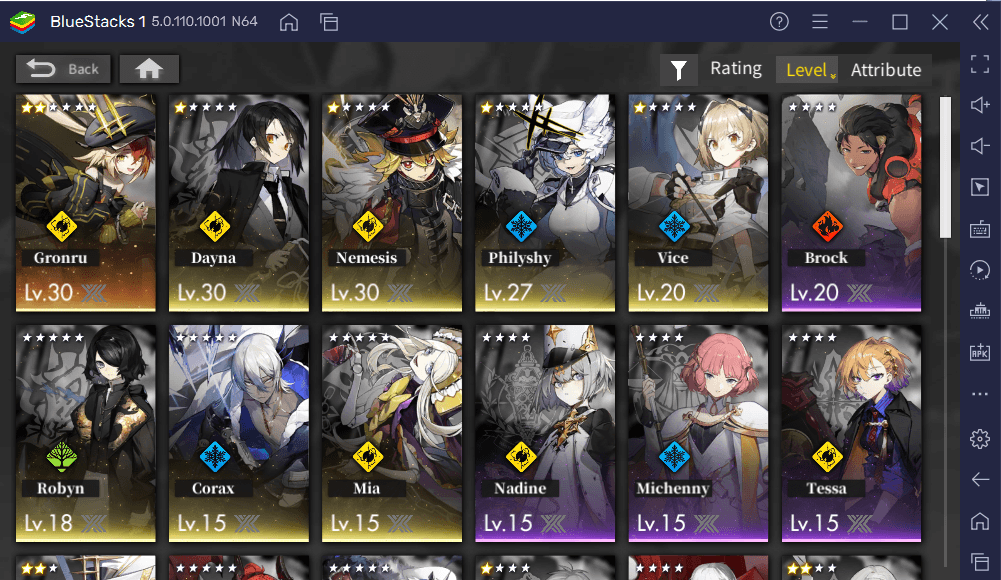 Players have to summon heroes/characters called Aurorians from the game's gacha/summoning system. Players can get different currencies to summon on these banners to collect their heroes. Characters are divided into different rarities and different elements. Players can make up different formations using 5 of their summoned characters to fight in different types of content. Alchemy Stars is an element-dependent game where players must fight using the right elemental team. As we already told before, Alchemy stars feature a unique battle mechanic where players can only attack enemies when their Aurorians move on the same tile as their element. To get a better understanding, let's see how the gameplay and battle mechanics work.
Alchemy Stars follows a grid-based battle system where players can deploy their characters. In Alchemy Stars, only 1 hero per formation can be seen on the screen, and hence, the rest of the tiles are available to be traveled on. The hero who is seen on the screen is called the captain and that hero attacks regardless of whether the similar element tiles have been traveled on or not. Players can have up to 5 different formations each consisting of 5 Aurorians. Aurorians can be upgraded to increase their power, stats and abilities by levelling them, ascending them and giving them breakthrough's using duplicate shards.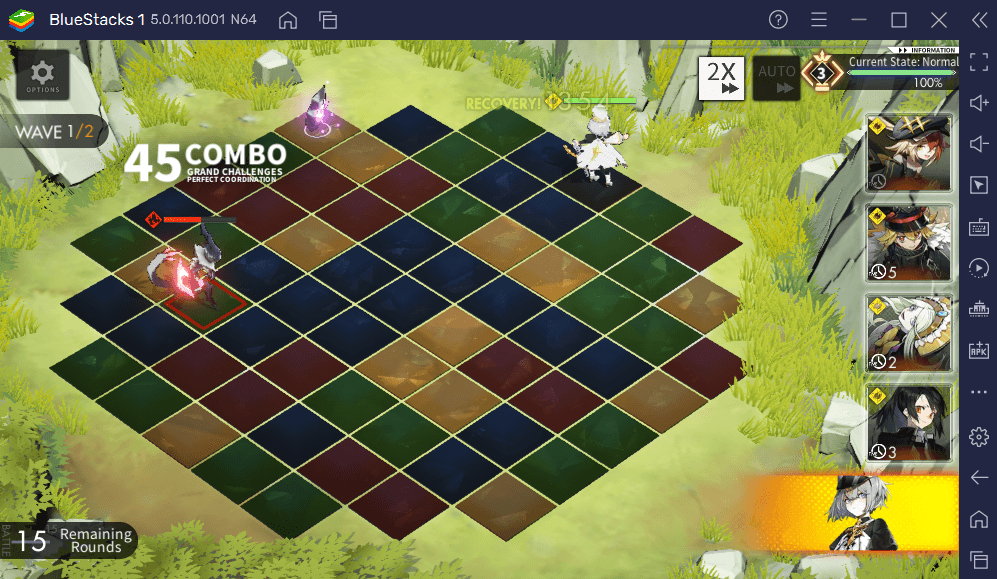 The game also follows the features of any typical characters-based gacha system where players can collect and summon for different rarities of heroes. Players can summon for 4 different rarities of heroes:-
6-Star Heroes

– These are the highest rarity of heroes available to summon from the gacha system. Players can summon them from any of the banners with a rate of 2% base rate. The gacha system is quite forgiving as well though since after a certain amount of summons (after 50) the rate of summoning a 6 Star Aurorian hero increases. 6-Star heroes are the top most rarity and include diverse powerful skills of different elements.

5-Star Heroes

– These are the 2

nd

most rare type of heroes which can be summoned from the gacha pool of heroes. Players can summon them from any of the banners with a rate of 9.5%. Players can multiple copies of these types of Aurorians as well since Alchemy Star is a shard-based hero collector game. After summoning a duplicate hero, the hero gets converted into a single Solamber specific to that character, 100 universal heart stones, and 20 Stellar Gems. 5-Star heroes are the next best rarity after 6-Star, however, they are not meant to be taken lightly. Some of the best detonator class heroes fall under this rarity of characters.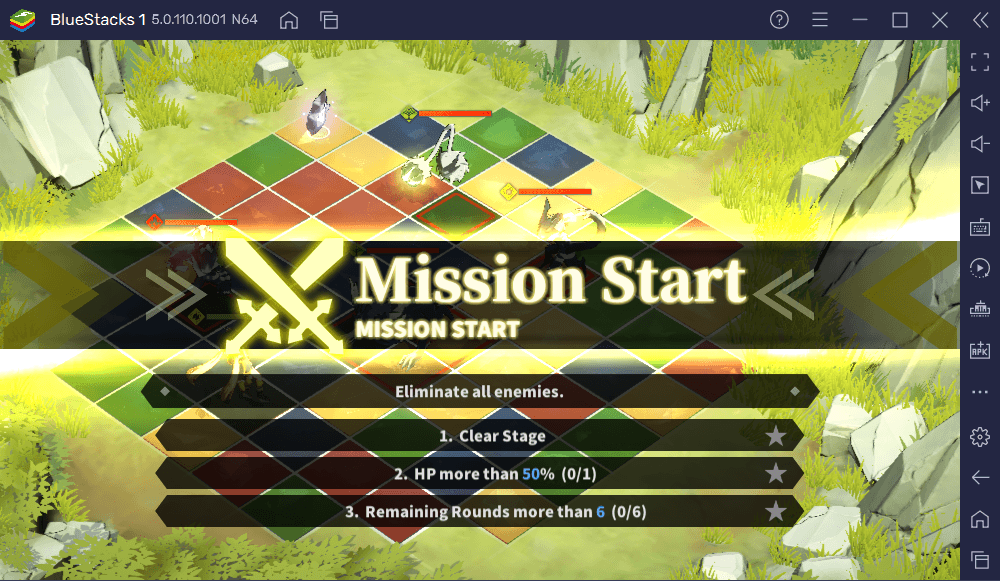 4-Star Heroes

– The next rarity of heroes comes at 4-Star. Players can summon them from any of the banners with a rate of 33% base rate from any of gacha summoning banners available to the players. 4-Star Aurorian characters are not to be taken lightly as they are usually easier to ascend since it's bound that we get more duplicates of these characters. Alchemy Stars is a game where every rarity of characters matters since the stats of the characters of every rarity are equal at max level and max ascension.

3-Star Heroes –

The last rarity of heroes are 3-Star heroes which are the most common and easiest to get from the gacha summoning system. They are available to summon for 3-Star characters at a base rate of 55.5%. These heroes are not as popular as their base stats are equal at max level and max ascension but their abilities are quite lackluster.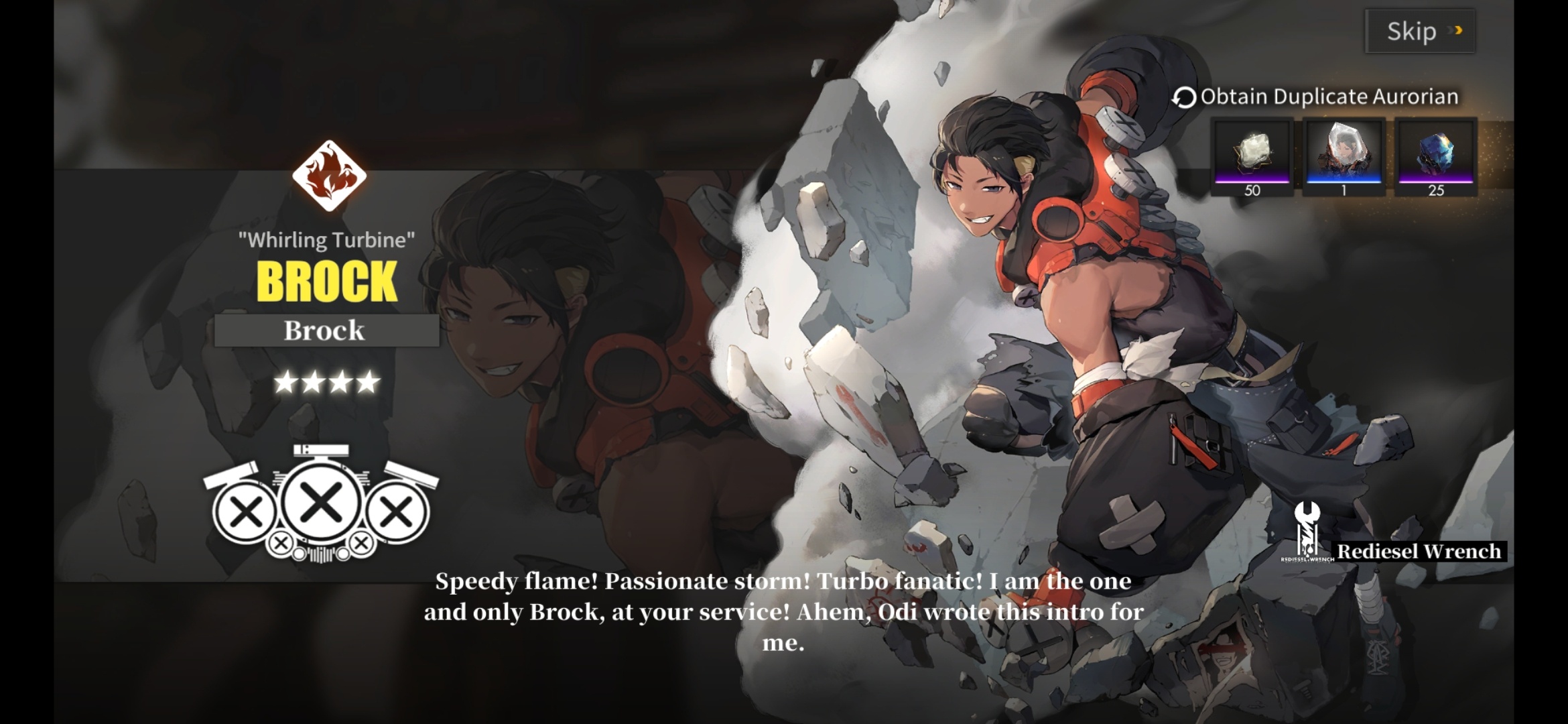 Now that we have understood how Aurorians are summoned and the different rarities of Aurorians or characters in this game, let's check out how to reroll in Alchemy Stars for the perfect jumpstart.
Rerolling Guide for Alchemy Stars
Games like Alchemy Stars which are very team-building heavy and require a certain elemental team to get a bonus headstart can greatly benefit from rerolling. Players can start rerolling after playing the game for some time (more precisely, till 1-4). Players can get enough currency from Pre-Registration and Launch rewards to get 2400 Lumamber which is equal to 8 individual summons on the Mainstay characters banners of either Carleen or Uriel.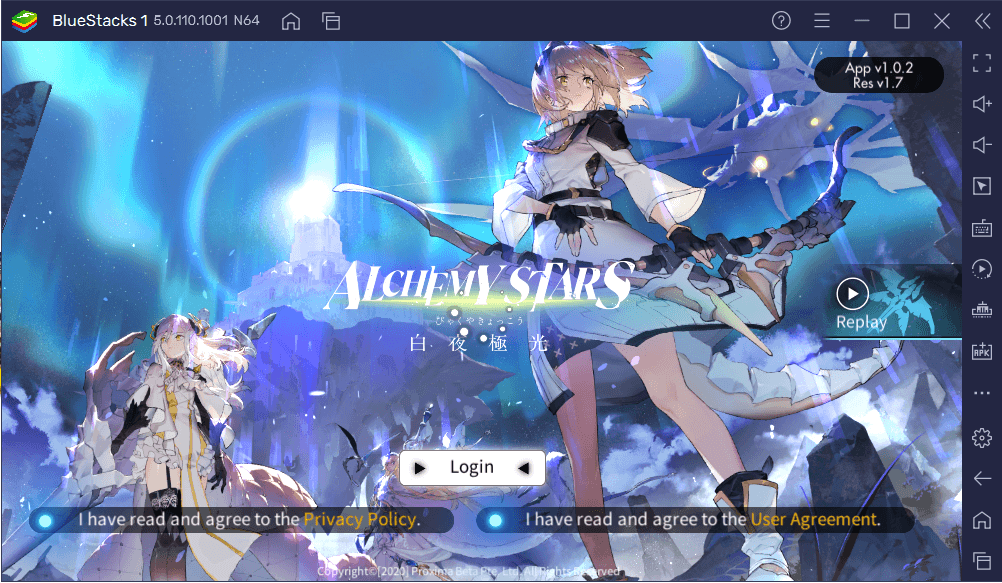 They can also be used on the beginner banner for 16 summons as it gives a 50% discount. However, we always recommend going for the mainstay banner units as they are much harder to get and limited in the sense that the beginner banner will stay forever until you complete the 21 beginner summons. Before we go into details on how to reroll, we would like to assure you that rerolling in Alchemy Stars is a very lengthy process.
This is the old school method used previously where players just have to use multiple IDs by changing their names or adding some different symbols to make them seem different. For example, if your email id is "bluestacks5@gmail.com", then possible salt email ID's for the same can be:
Open the game and when you log in, you will be asked to Register. Click on Register Now and enter your salt email ID. The real verification code mail will come in your spam folder on the real email ID (for example, bluestacks5@gmail.com in the above example). Enter the verification code and reroll. If not satisfied with the result, simply log out and start the process again.
This method is the most common one for other games that do not support guest data deletion. Players just have to use every ID they have on all the login platforms supported (Facebook, Twitter, Line, Google, and Guest Account). Players have to manually complete till 1-4 and summon or use BlueStacks Multi-Instance Manager tool for a faster time rerolling.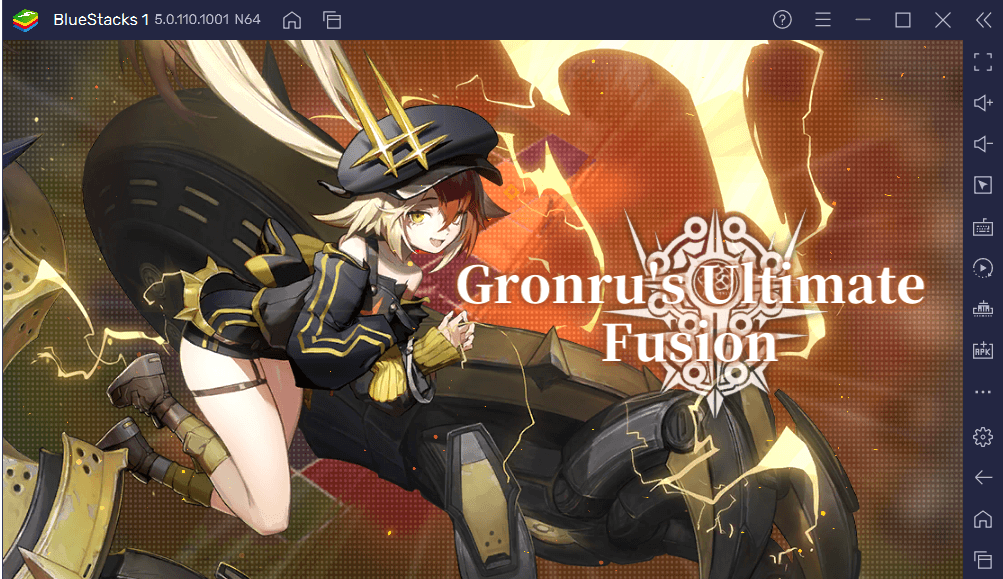 Games like Alchemy Stars which are heavily grindy and can consume lots of time auto-repeating the same stages can take up a lot of time. They are also susceptible to battery drainage on the smaller capacity of mobile phones. Playing Alchemy Stars on a bigger screen without worrying about battery drainage and lag-free gameplay is highly recommended. Hence, we recommend playing Alchemy Stars on a PC with BlueStacks using a keyboard and mouse.