Game Guides
The Ultimate Beginner's Guide to Alpha Ace on PC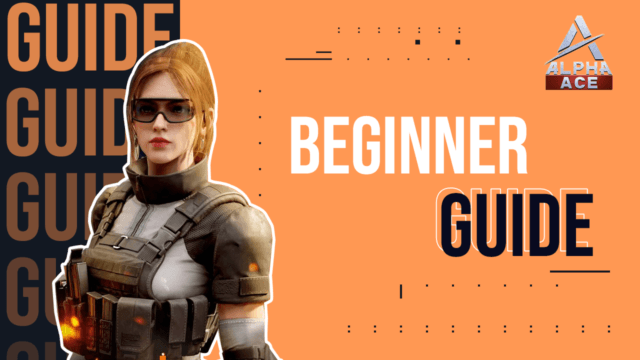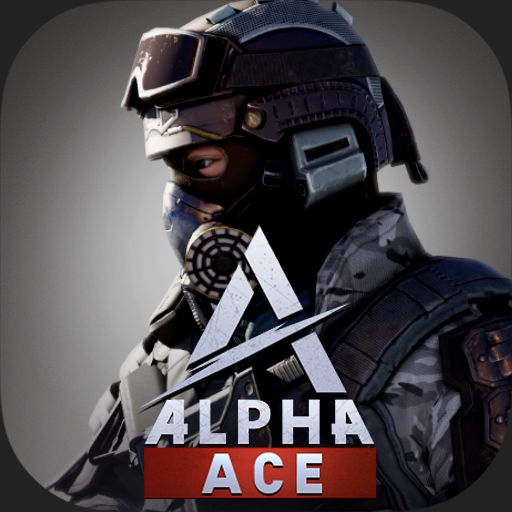 Alpha Ace is the new first-person shooter developed by Garena for mobile devices. When you play Alpha Ace, you get to play various competitive PvP game modes such as Team Clash, Demolition, and Point Grab. Moreover, you also have plenty of weapons to choose from and each weapon has its own unique stats. Being a competitive game, Alpha Ace may not exactly be a game that you can easily get the hang with easily compared to other casual shooter games. In this beginner's guide, we'll guide you through all the things you need to know to kickstart your competitive career in Alpha Ace.
Personal Profile
Your personal profile displays basic information about you such as your username, avatar, name card, and the like. But more importantly, it also contains your stats that span throughout your entire career in Alpha Ace.
The personal profile is located at the upper-left portion of the lobby screen. The home page displays a summary of your stats such as your K/D ratio, match count, win rate, loss ratio, headshot rat, and your tiers (rank). You can also see your social stats such as your likes, follows, and fans.
You can see more details of your stats by clicking on "Match Record". Through here, you can see detailed stats for each game mode, weapon, and maps. This is extremely useful for tracking your skill progress in the game. If you want to know more about how to get better in Alpha Ace, more specifically increase your K/D, check out this guide here.
Alpha Ace also features an honor system which can be tracked in your profile. This system is meant to curb toxicity by incentivizing and penalizing players who behave or misbehave respectively. Honor points are deducted when a player is reported for misbehaving. More points are deducted when a player is reported multiple times in a short span of time. When honor points reduce to a certain point, players are banned from matchmaking in Demolition Clash, Ranked Mode, and custom playrooms.
Lobby Menu
The lobby is the main menu of Alpha Ace and this is where you can initiate matchmaking, socialize with other players, manage weapon skins, and the like. It is comprised of five tabs.
Equipment

– this is where you can access weapons and cosmetic items such as weapon skins, character skins, gloves, spray paints, music players, kill banners, quick messages, elimination effects, and actions. You can switch between weapon variants through the Equipment screen to make them available during a match. For example, you can switch between the M4 RAS and the M4A1-S rifles.
Inventory

– this is where you can view the cosmetic items (you can also see how much time you have left to own them) and consumables that you own. Additionally, you can open rewards crates that you own through the "Item" tab.
Level

– every time you level up in Alpha Ace, you earn rewards which range from weapon skins, crates, and other cosmetic items such as avatar frames. These rewards can all be claimed from the Level tab. Note that the crates you claim from level rewards are opened from the inventory.
Achievements

– displays a list of challenges that you can accomplish for achievements points. Garnering enough achievement points unlocks bonus rewards. Weapon Overloard achievements consist of weapon-specific achievements. The Traveler achievements consist of map-specific achievements. Master of Tactics consist of game-mode-specific achievements. And lastly, Other consists of login and skin collection achievements.
Social

– this is where you can like and follow other players as well as send friend requests to specific players. Players that follow you are labelled as your "fans". The Socials tab makes it easier for you to invite other players and friends into game sessions.
Game Modes
Alpha Ace features a wide variety of game modes. For majority of these game modes, there are two teams: the Assault (orange) and Defense (blue) team. In certain game modes, each side has a different way of winning a round or garnering points for the team. The game modes of Alpha Ace are:
Team Clash

– a 5v5 team deathmatch mode where teams earn points by eliminating opponents. There is infinite respawn and weapons can be changed anytime.

Demolition Clash

– a best-out-of-seven-round game where an Assault team can win a round by planting and detonating a bomb or by killing all the Defense team members. On the other hand, the Defense team can win either by defusing the bomb (if planted) or by killing all the Assault team members.

Point Grab

– a free-for-all game mode where players rack up points individually by defeating enemies before time runs out. Players can earn points to unlock powerful reward weapons.

Retake –

a modified Demolition game mode where the bomb has already been planted at the start of the round. One team must defuse it whereas the other team must defend it before detonation occurs.

Sniper Team Clash

– a modified Team Clash game mode where players are restricted to using sniper rifles only.

Ranked

– players can participate in either ranked Team Clash or ranked Demolition. Winning more ranked games increases a player's rank and places them higher in the leaderboards (divided into server-wide and friends leaderboards).

Titans Arcade

– a 5v5 game mode where players can turn into giant titans after killing a certain number of enemies. Points are garnered per enemy kill and more points can be collected by using bonus weapons. The player who acquires the most points wins.

Breakout

– a unique survival game mode where players use randomly generated weapons and Flair to kill monsters. All missions must be done within the time limit to win.

Room

– custom game rooms that players can create and allow other players to join. The game mode and map can be selected.
Basic Controls
The controls of Alpha Ace are very similar to the controls of other first-person shooter games in the Android market such as Call of Duty: Mobile. The BlueStacks version of Alpha Ace already has pre-assigned keys so you hop into the game immediately. You may add or remove keybinds through BlueStacks' controls editor anytime.
Movement

– use the WASD keys to move your character. Press X to jump. Press Ctrl to crouch.

Looking

– pressing F1 enables BlueStack's shooting mode which allows you to control the camera with your mouse, allowing for accurate aiming. Press F1 again to bring back the mouse cursor to be able to interact with the game's menu.

Shooting

– Press Space to shoot your weapon. Note that you must use your mouse to control the recoil of the gun while shooting.

Equipping Weapons

– Press 1 to equip your primary weapon. Press 2 to equip your pistol. Press 3 to equip your knife/dagger. Note that your movement speed depends on what weapon you're equipped with. Equipping the knife gives you the fastest movement speed.
Throwing

– you have four grenade slots, and which are bound to keys 4,5,6, and 7 respectively (the top ones, not the ones on the NumPad). Once equipped, hold Space to display the trajectory and release it to throw.