Game Guides
Installation Guide for Alpha Ace on PC or Mac with BlueStacks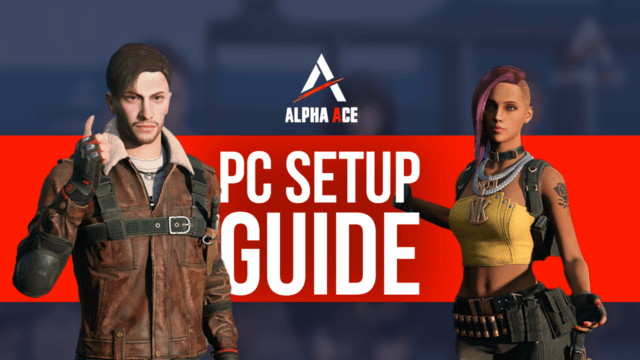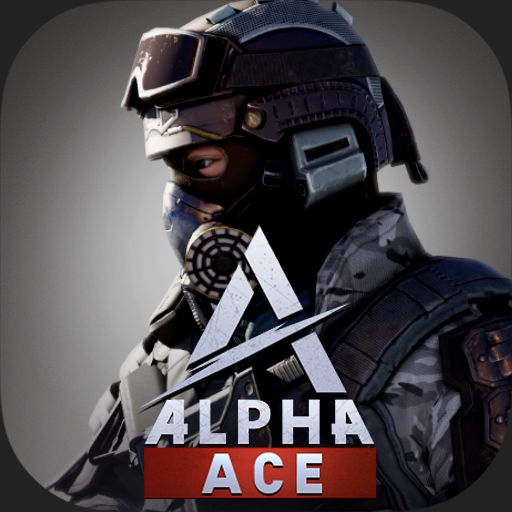 Competitive shooters have become a popular genre lately in the mobile market and Alpha Ace by Garena International II is the new player in town. When you play Alpha Ace, experience multiple competitive PvP game modes with different rules, thrilling PvE modes for bonus fun, and a myriad of weapons with unique characteristics to eliminate your enemies and win the rounds. Playing a mobile competitive shooter with a keyboard and mouse is a dramatically different experience and you can have it now by installing and playing Alpha Ace on PC or Mac with BlueStacks. Here's how to install Alpha Ace on your device.
How to Install Alpha Ace
Download and install BlueStacks

on your PC.

Complete Google Sign-in to access the Play Store, or do it later.

Look for

Alpha Ace

in the search bar at the top-right corner.

Click to install

Alpha Ace

from the search results.

Complete Google Sign-in (if you skipped step 2) to install

Alpha Ace

.

Click the

Alpha Ace

icon on the home screen to start playing.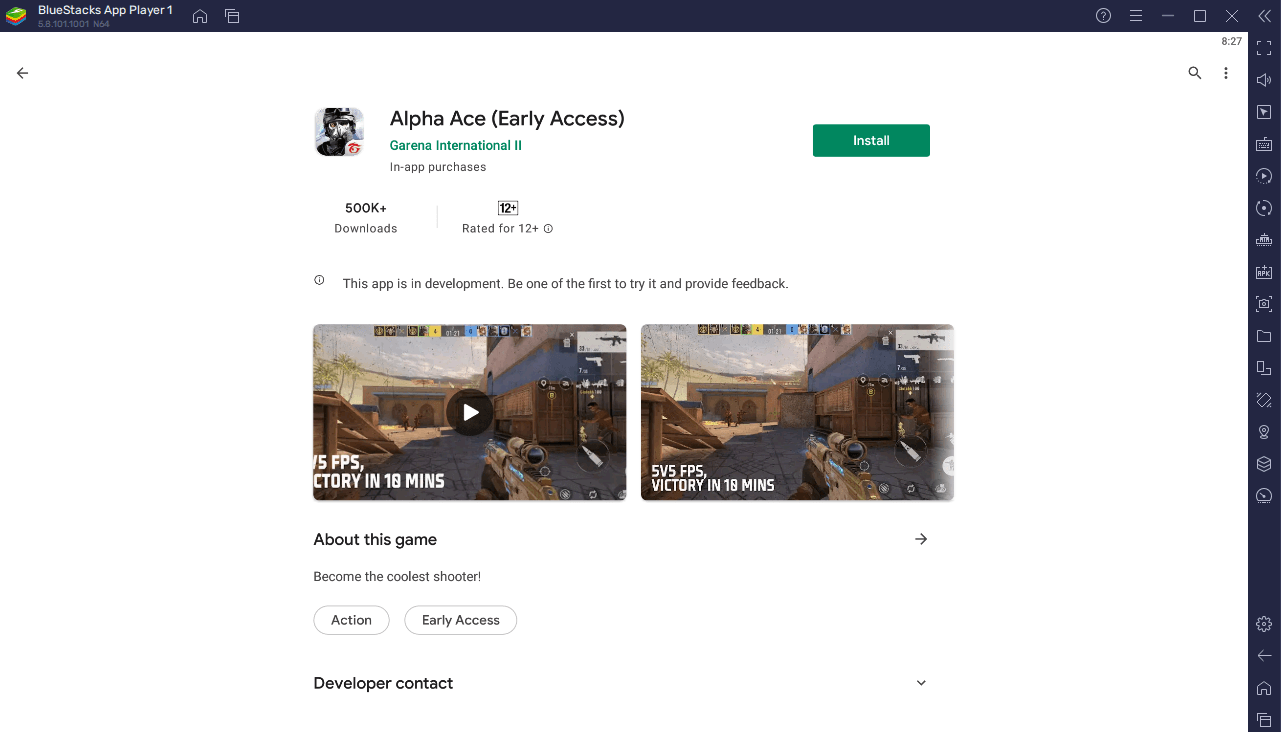 Various Competitive Game Modes
Alpha Ace does not hesitate to give players plenty of game modes to play with. Each game has its own rules that provide for a unique experience. There are several categories of game modes that you can choose from.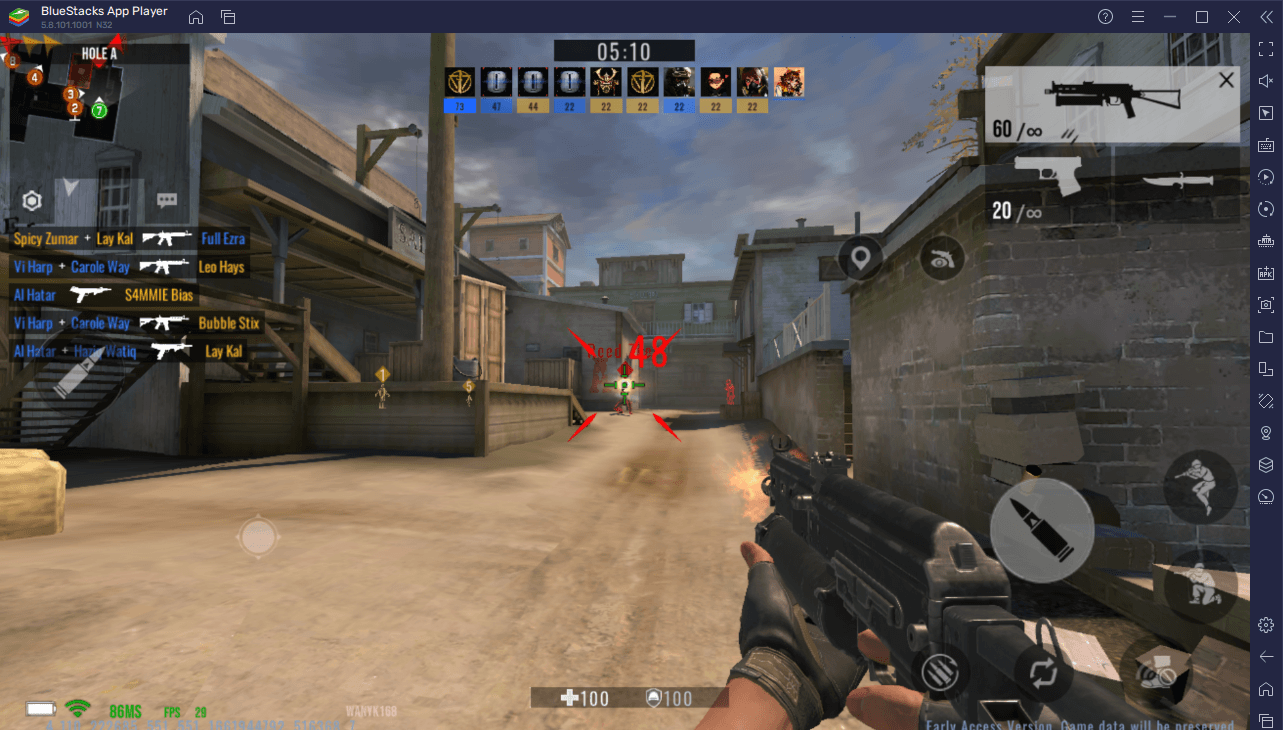 Clash

– this is a playlist of the normal and casual game modes of Alpha Ace. You unlock more game modes as you level up in the game.

Team Clash

– a 5v5 team deathmatch mode where teams earn points by eliminating opponents. There is infinite respawn and weapons can be changed anytime.

Demolition Clash

– a best-out-of-seven-round game where an Assault team can win a round by planting and detonating a bomb or by killing all the Defense team members. On the other hand, the Defense team can win either by defusing the bomb (if planted) or by killing all the Assault team members.

Point Grab

– a free-for-all game mode where players rack up points individually by defeating enemies before time runs out. Players can earn points to unlock powerful reward weapons.

Retake –

a modified Demolition game mode where the bomb has already been planted at the start of the round. One team must defuse it whereas the other team must defend it before detonation occurs.

Sniper Team Clash

– a modified Team Clash game mode where players are restricted to using sniper rifles only.

Random

– the game randomly selects a Clash game mode for you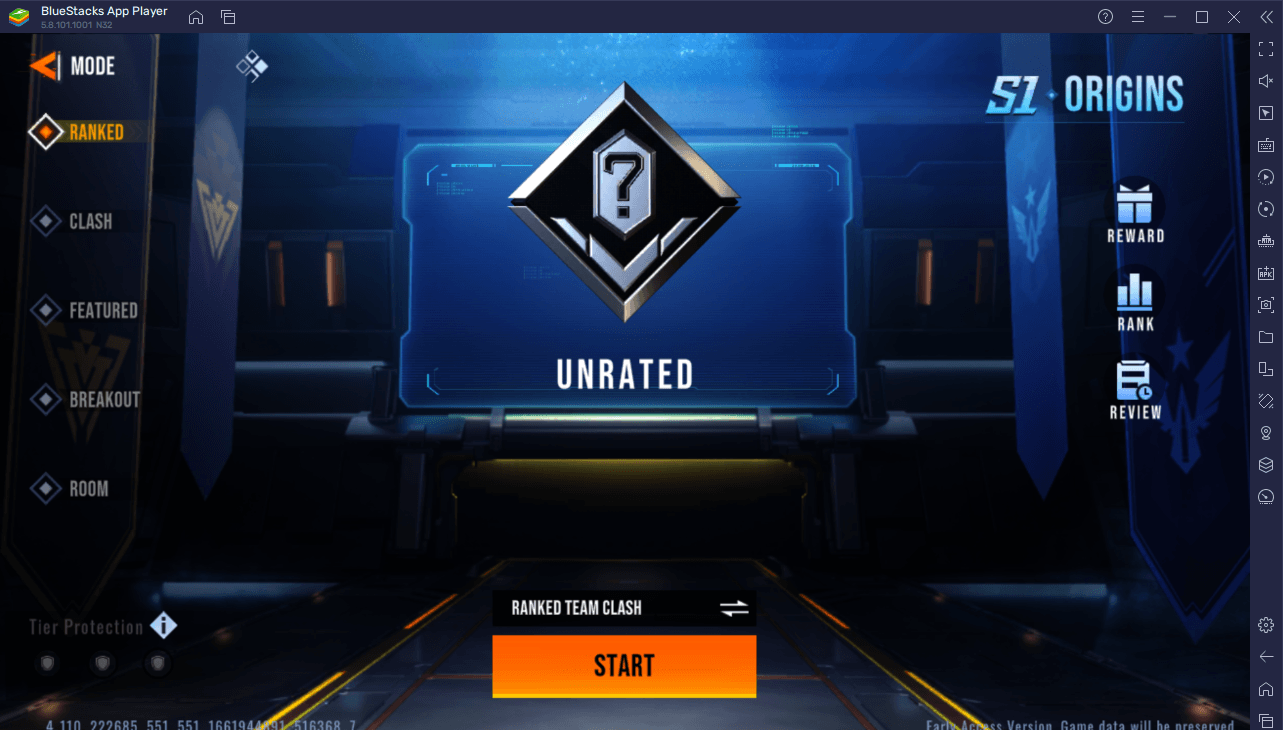 Ranked

– the ranked playlist of the game where players fight for the top spot of the leaderboards.

Only team clash and demolition game modes are available for ranked play.

Winning ranked game earns tier points for the winners. The leaderboards are divided into server-wide and friends-wide leaderboards.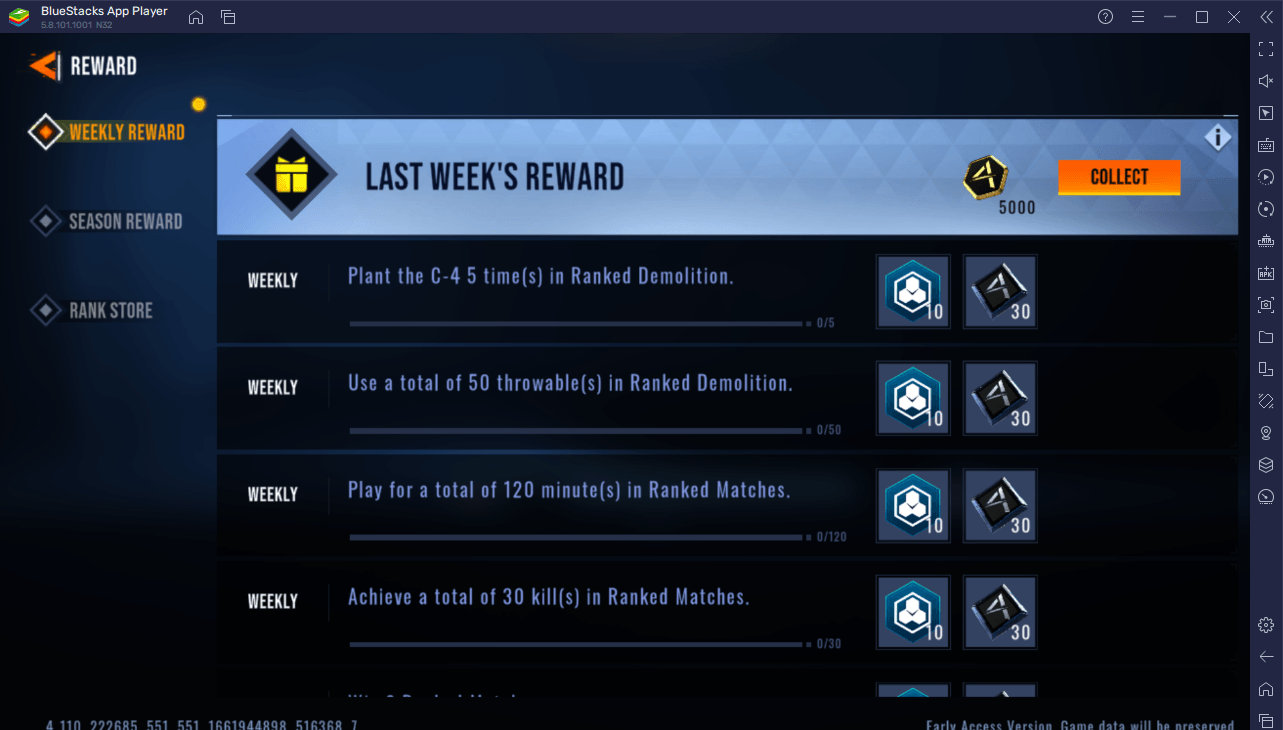 Players can complete special challenges during ranked matches to earn Rank Challenge Points and Rank Coins which they can use to unlock bonus weekly rewards and buy items from the Rank Store respectively.

Alpha Ace features limited-time seasons. Players can unlock bonus rewards such as Rank Coins and cosmetic items when they reach a certain rank within the season's lifespan.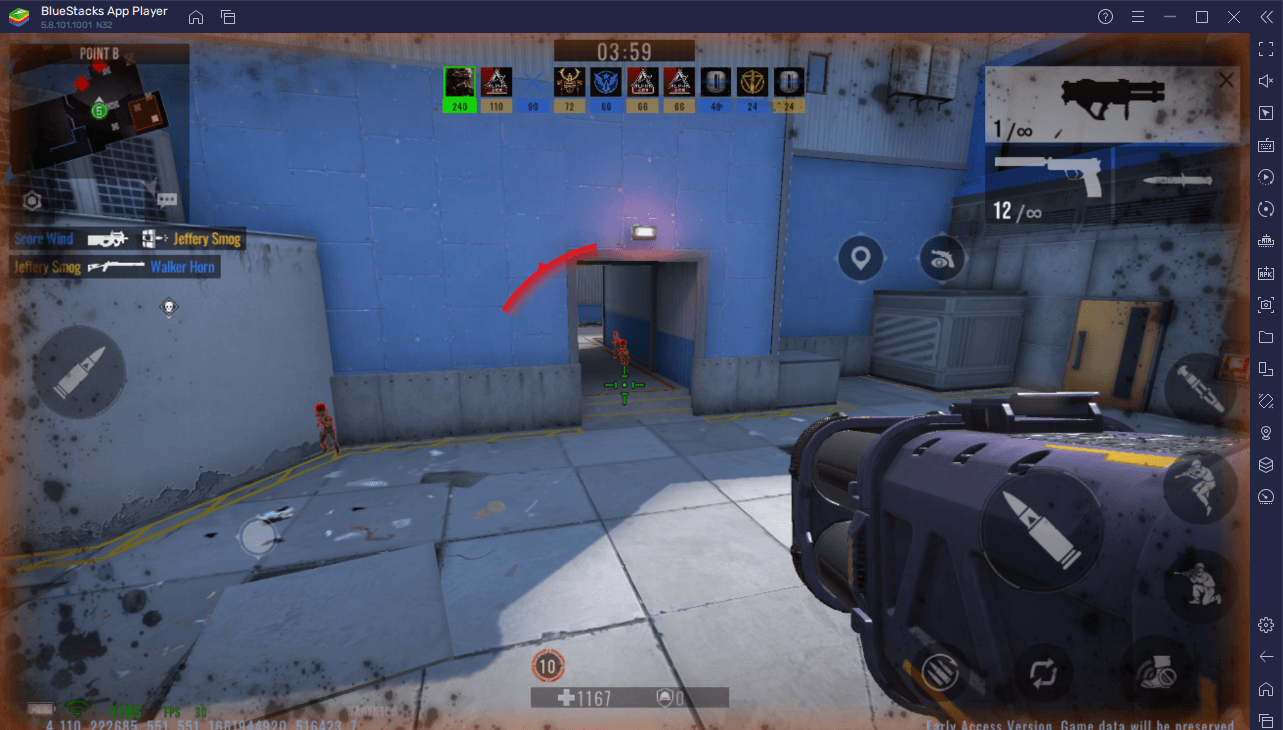 Featured

– a playlist that showcases special and fun game modes that players can join to take a break from competitive games

Titans Arcade

– a 5v5 game mode where players can turn into giant titans after killing a certain number of enemies. Points are garnered per enemy kill and more points can be collected by using bonus weapons. The player who acquires the most points wins.

Sniper Demo

– an 8v8 demolition game mode where players are restricted to using sniper rifles only

Point Grab

– Infinite Fire – an 8v8 point grab game mode where players have unlimited ammo and grenades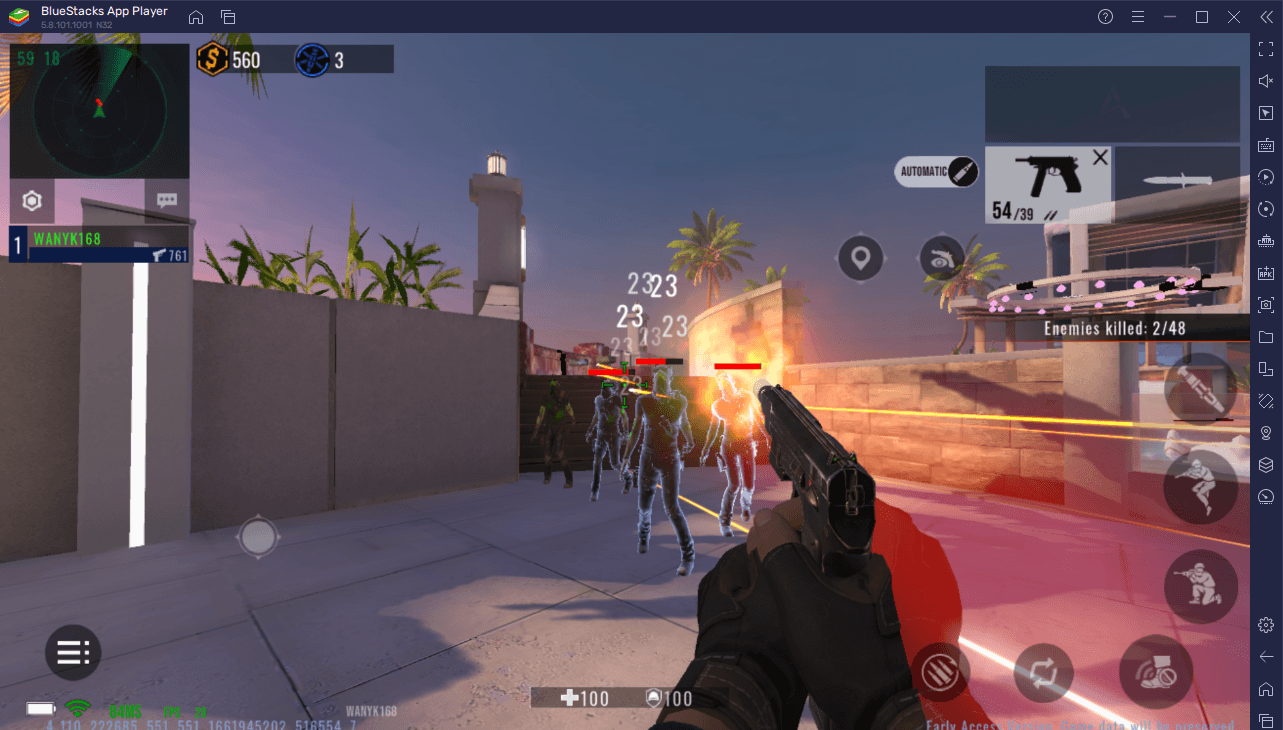 Breakout

– consists of three-player survival game modes where players fight against monsters to complete missions and survive. Breakout can be played in either normal or hard difficulty.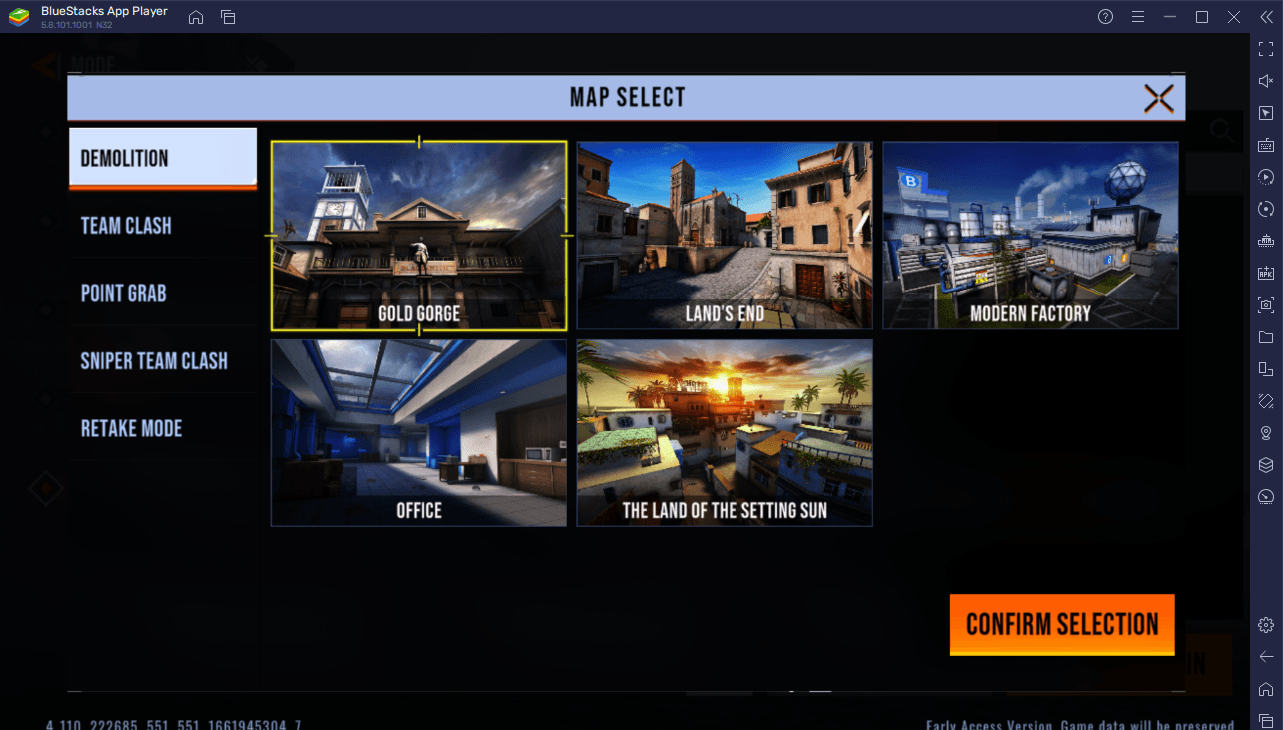 Room

– custom rooms that players can create or join in. Players can select the maps and the game modes for the rooms that they create. It is a great game mode for when you want to play privately with friends.
Unique Weapons and Equipment
There are plenty of weapons that you can use in Alpha Ace. Each weapon is suited for different situations especially during demolition game modes where you have to actually buy guns for each round.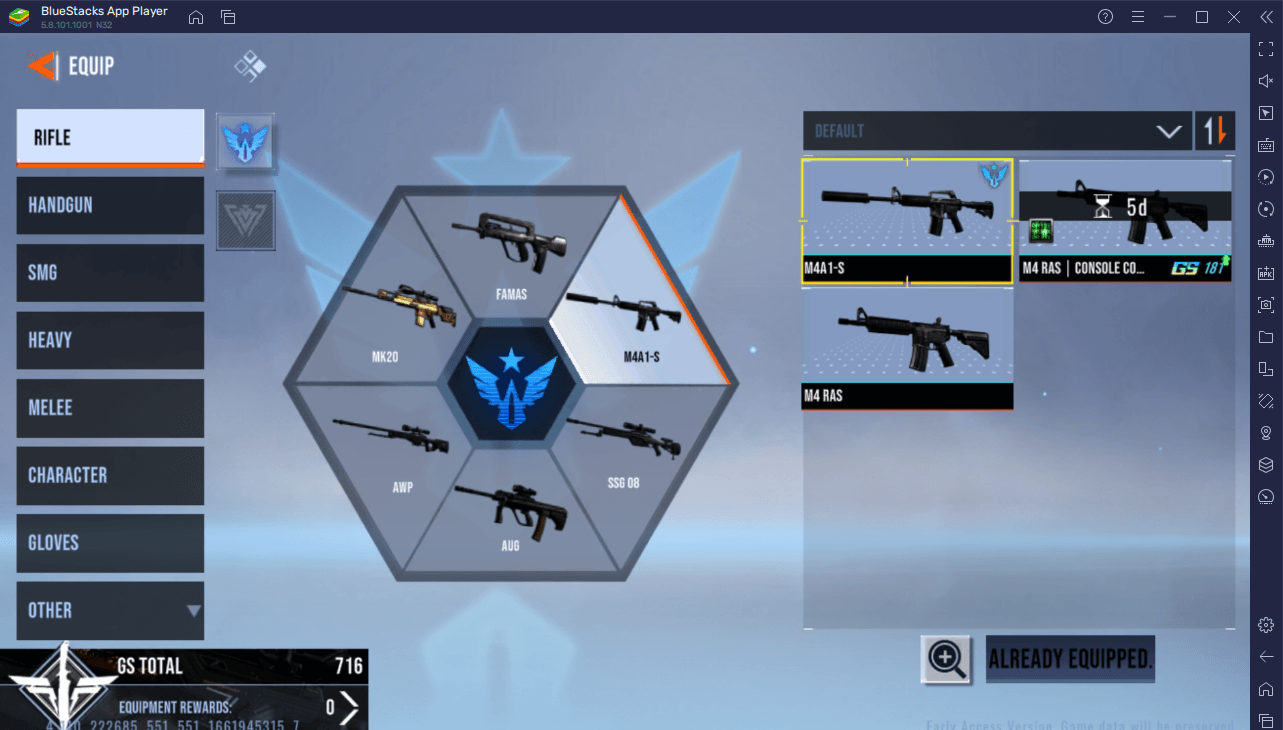 The game modes of Alpha Ace usually have two teams: an Assault and Defense team. Most guns are available for both sides while some are available only for certain teams. For example, the M4 RAS and the M4A1-S are only available for the Defense team whereas the AK47 is only available for the Assault team. You can select which weapon to make available during rounds in the Equipment menu of the game.
The game has rifles, handguns, SMGs, and heavy weapons (consisting of shotguns and light machine guns). Additionally, there are special weapons and items such as the taser and the defuse kit. Players can also equip a bulletproof vest and helmet to alleviate damage from enemy bullets.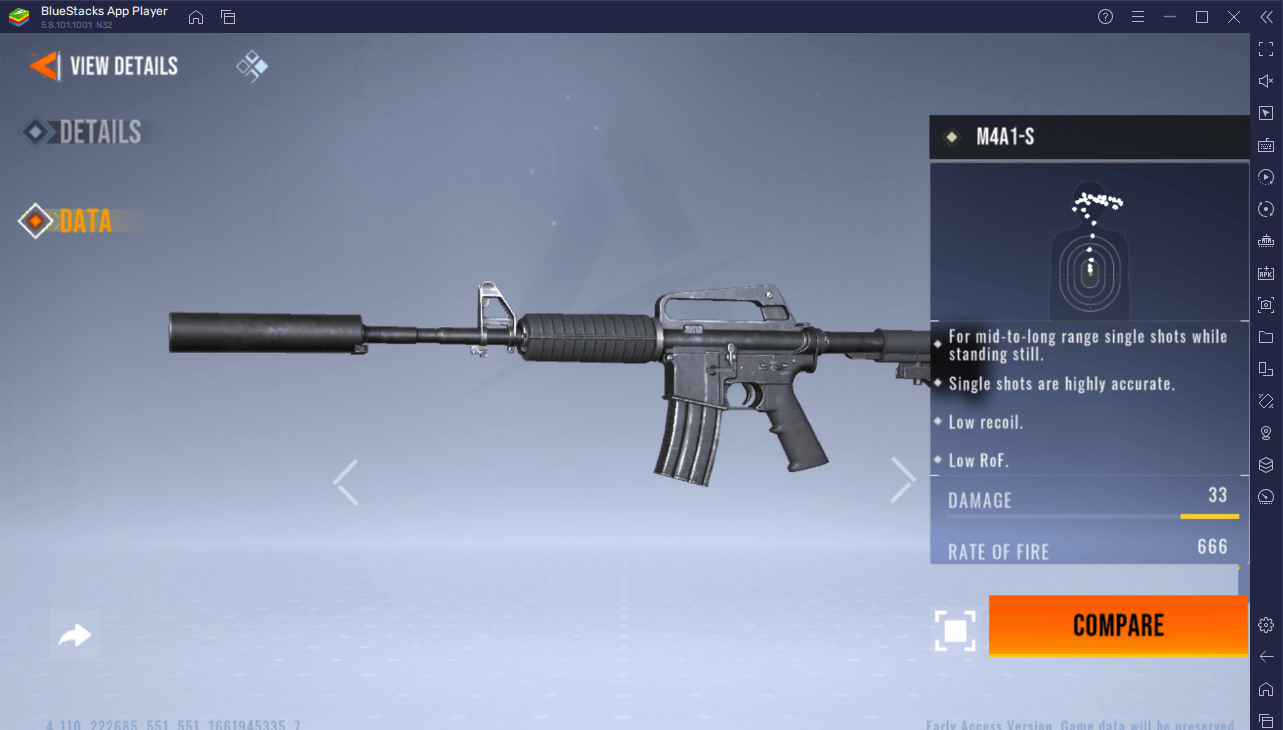 Each weapon has its own stats like damage, rate of fire, accuracy, and the like. But the most important out of these is the recoil pattern. To become a master in Alpha Ace, you must learn to control a gun via knowing their recoil pattern to keep your bullets straight. You can practice recoil control through the game's training camp (How to Get Better and Increase Your KD in Alpha Ace) which gives you plenty of training stations to improve your skills.
Participate in Events
Alpha Ace features plenty of cosmetic items such as weapon skins, character skins, and the like to give personalization to your gameplay experience. Most cosmetics can be acquired from in-game events.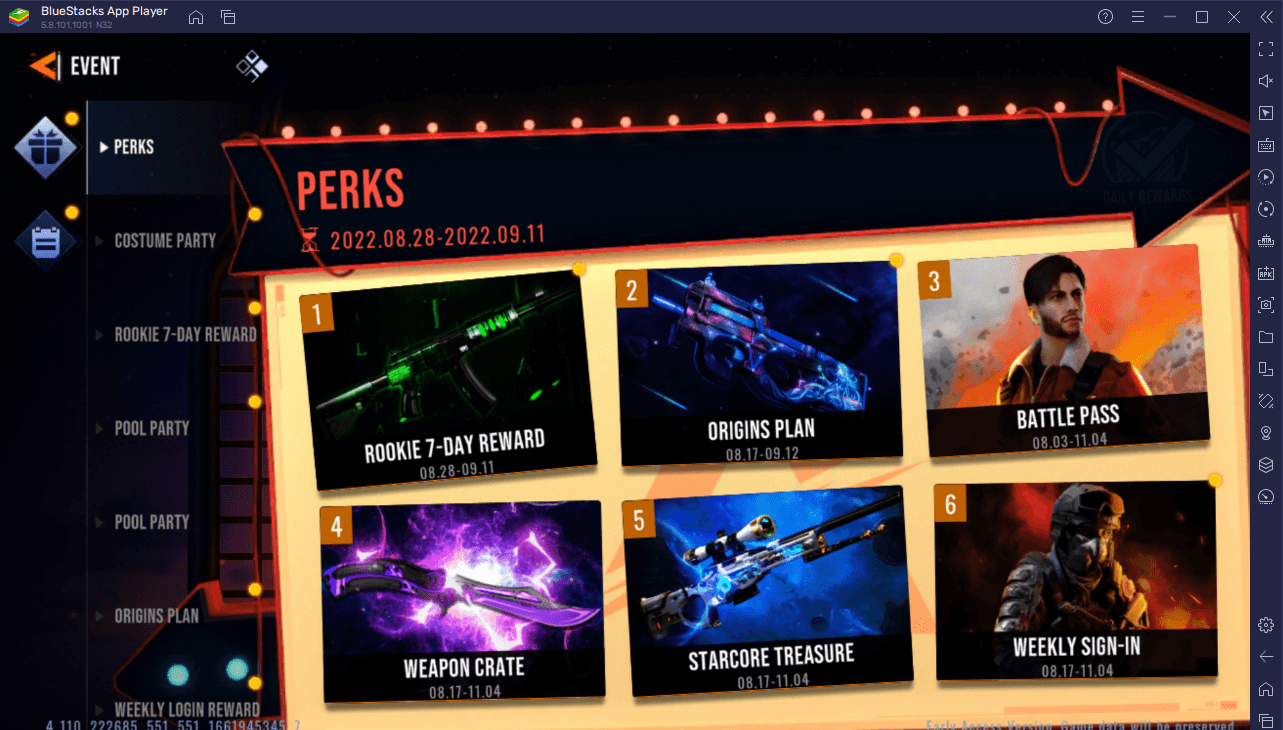 There are a myriad of events that you can participate in. In these events, you can do very simple tasks such as logging into the game or completing certain challenges to unlock awesome skins and character skins that give more gloss to the game. However, majority of these events are time-limited so you must play the game regularly to unlock those cosmetics. There are
Dominate the Competition with BlueStacks
Experience mobile competitive shooters in a different way by playing and installing Alpha Ace on your PC or Mac with BlueStacks now.
The main advantage that you have is BlueStacks' shooting mode which allows you to aim your gun by using the mouse. This gives you significantly more accuracy with your shots and makes you more likely to dominate the scoreboard. Additionally, you can also freely edit the controls to your liking and even make new keybinds to suit your playstyle.
What is your favorite weapon in Alpha Ace? Let us know in the comments below!