Game Guides
Among Us Guide Crewmate Edition- Spatial Awareness is Key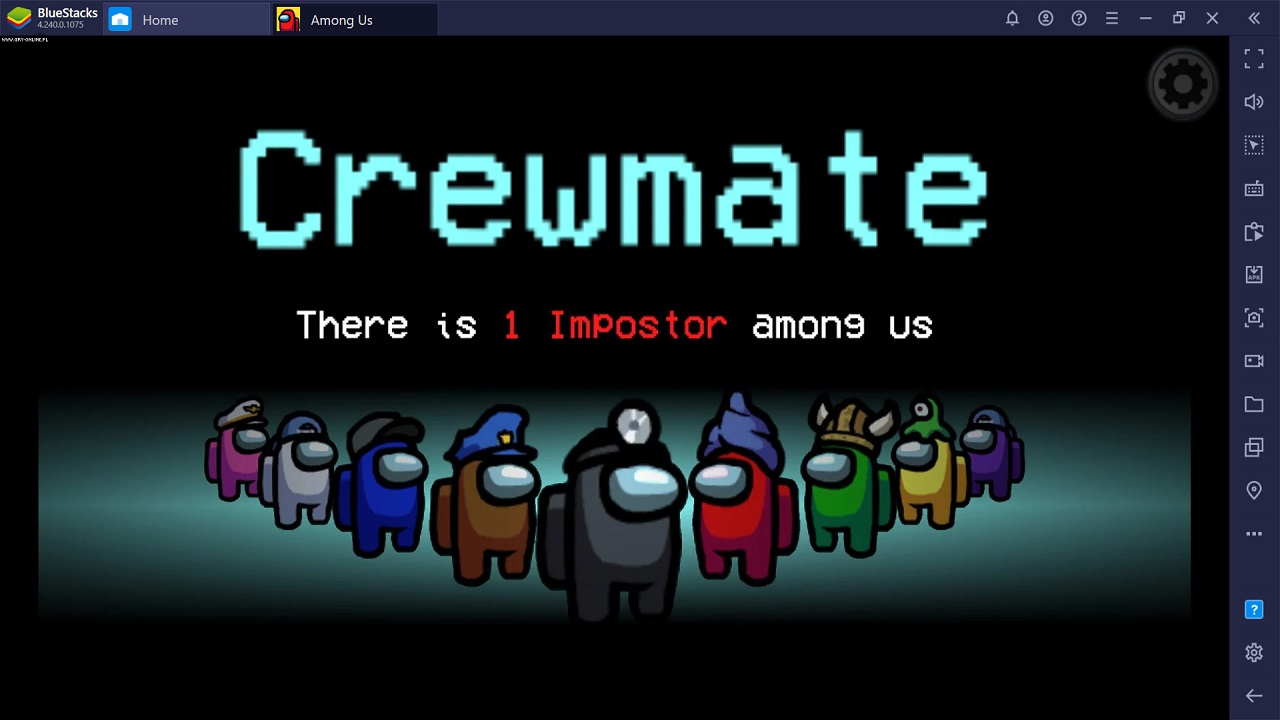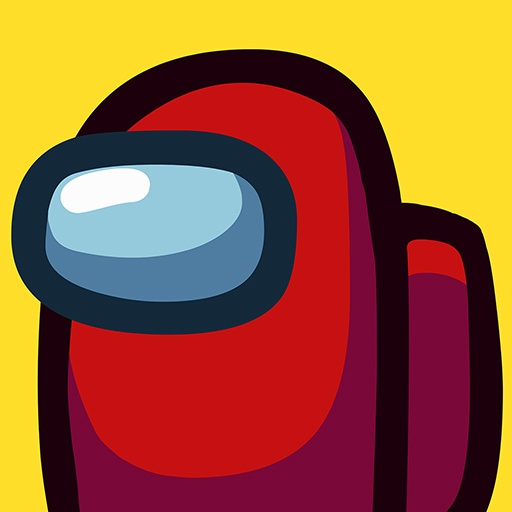 Among Us is now officially the game that is going to define this current year. With over 3 million active players across different platforms, it will not be surprising to see this indie game toppling the giants of the gaming world. Among Us is, in essence, an indie game that has no levels or rankings so it makes a perfect fit for people who have never gone beyond casual games. The game is extremely simple with three maps, no login, and no discernible pattern. Even the settings tab in Among Us is so simple that you won't even be able to change anything significant and since the game is truly cross-platform, you can actually play with your friends who prefer playing on their laptops or even iPads.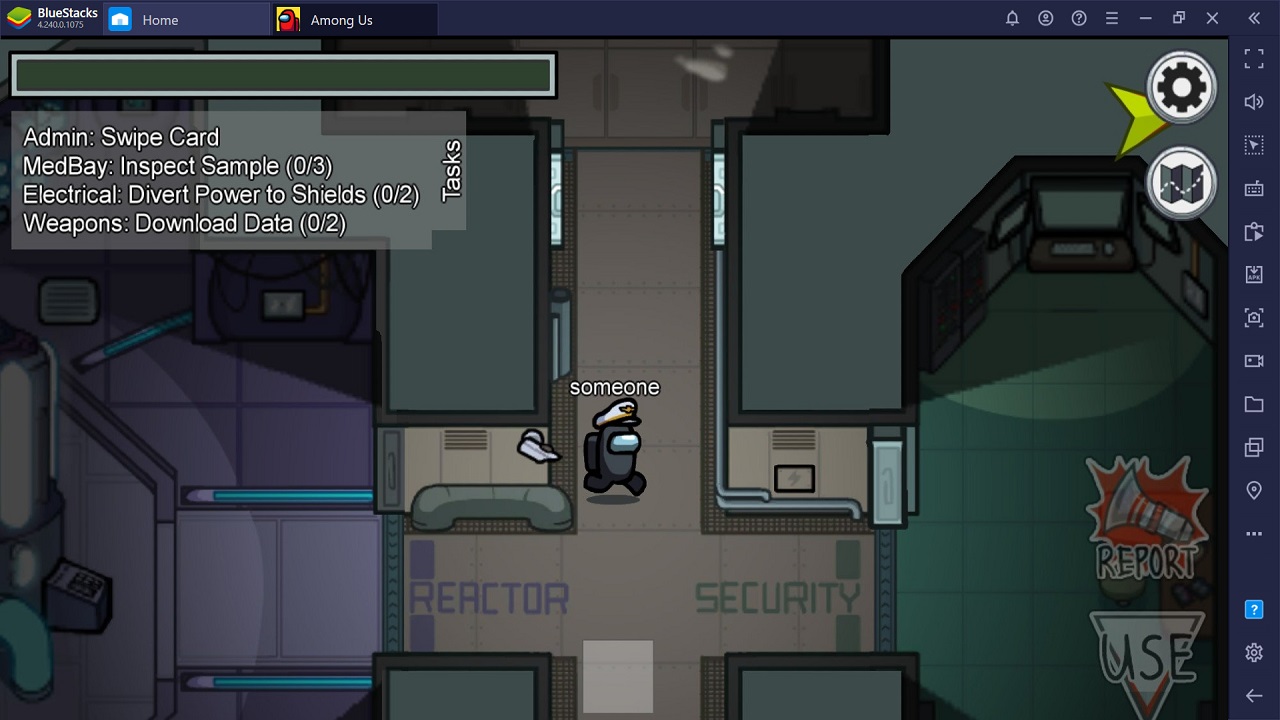 Among Us starts with players in a space ship. Among those players are the crewmates who are supposed to make sure that the ship keeps functioning perfectly by doing tasks. To make sure that crewmates fail at their tasks and the space ship is sabotaged is the job of impostors. Impostors are players that are supposed to kill, lie, cheat, sabotage, and do anything that is necessary to win. It is the job of crewmates to make sure that they find the impostors and throw them out before more mayhem is caused. Now, the way Among Us balances this clear power and perspective divide between the crewmates and impostors is by dividing them up with one side getting their strength with numbers and the other side getting their strength from loopholes in the maps.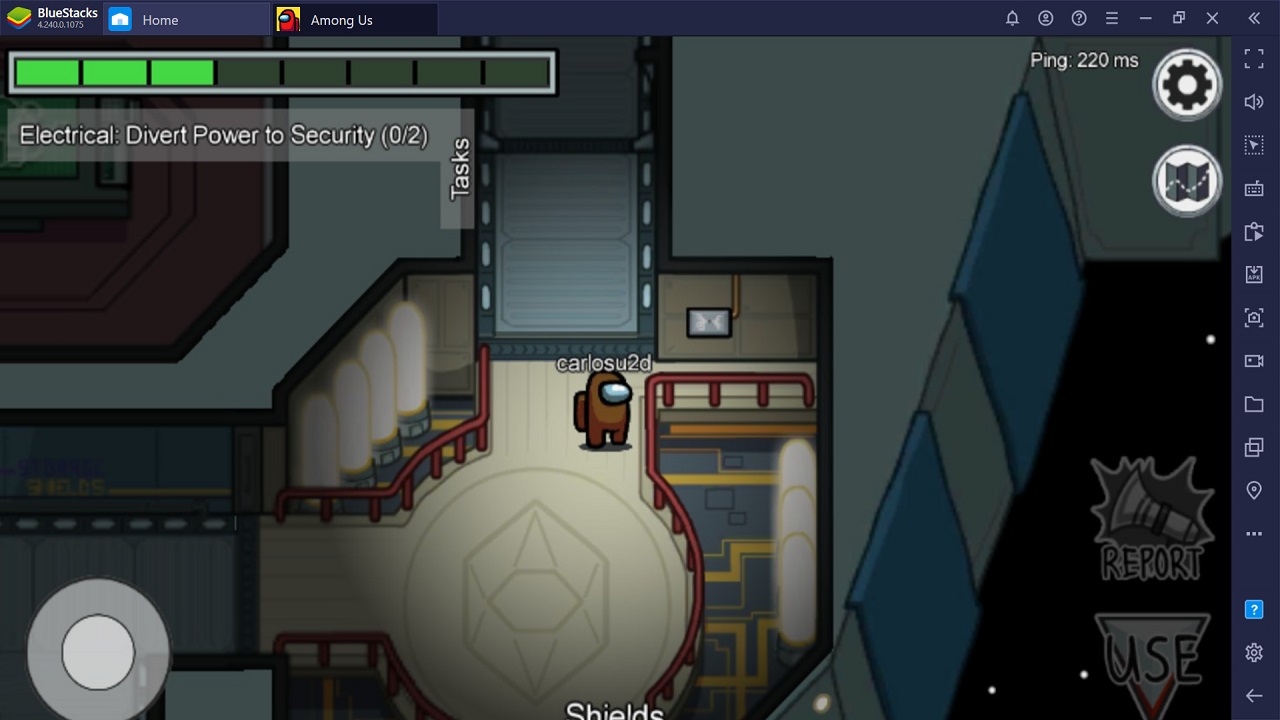 Impostors in Among us have a clear cut advantage if one just looks at some of the skills they are allowed to use. Impostors can vent across the map, kill crewmates, sabotage equipment across the ship, and vote like crewmates. So it is understandable that crewmates have a hard time with an impostor player that has even a little knowledge of the game and the maps. Just saying SuS at someone during an emergency meeting is not going to cut it. As crewmates, it is your job to avenge your fallen crew and this guide here will help you in finding impostors before the real damage is done.
You can also Play Among Us in your browser on your PC or mobile without downloading. Click and Play instantly!
Use Bluestacks Macros to Finish Your Tasks in Among Us Quicker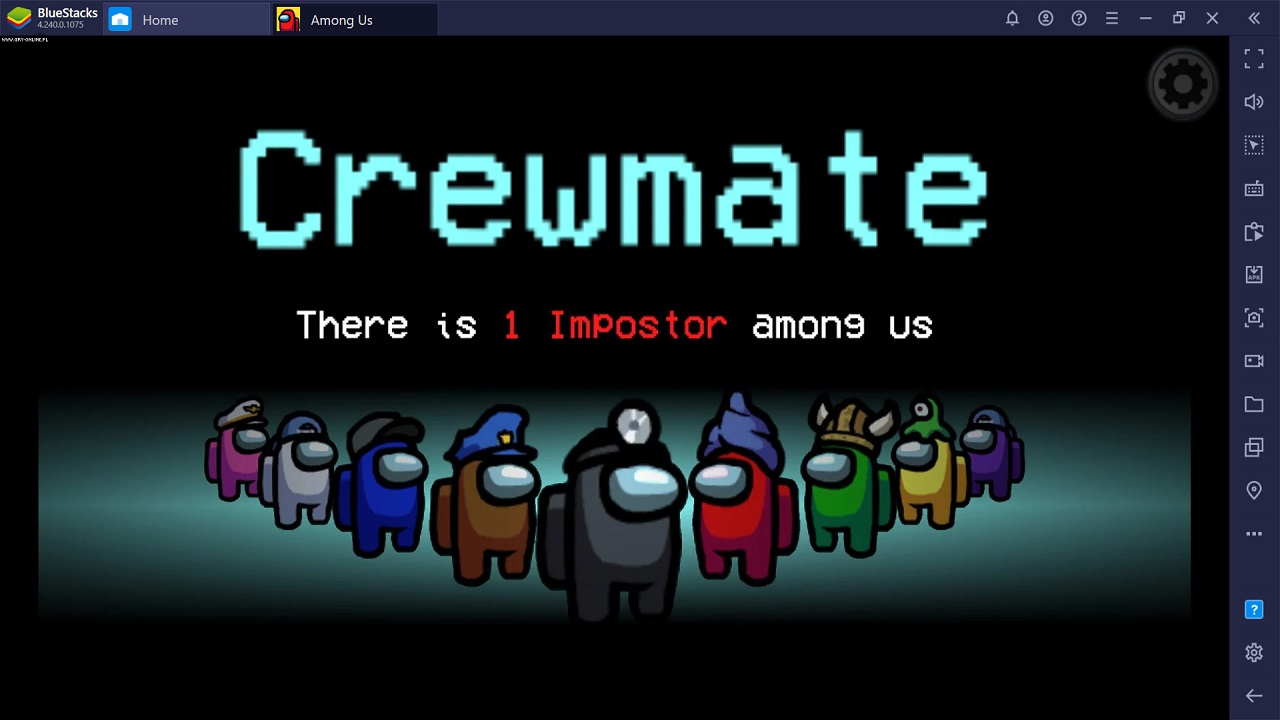 BlueStacks Andriod Emulator has optimized Among Us to such a level that not only you can play with keyboard and mouse but also program macros. As a crewmate in Among us, you have a ton of tasks to do and these are repetitive tasks for which you can also use BlueStacks' Macro Feature. There are only so many times you can card swipe and not get absolutely bored. Here is a trick you can use with BlueStacks Emulator. Once you have Among Us open in BlueStacks and are going to do a task just press CTRL+ Shift+ 7 or press the macro recorder button on the sidebar of BlueStacks.
Then do the task as you would and once it's done just hit stop on the timer you see at the upper right corner in the BlueStacks Emulator. In that time, BlueStacks will record all the sequences that took place for that specific task and you will be able to assign it to a single key or a combination of keys. So the next time you fail at a card swipe simply press the assigned button and it will be done.
Spatial Awareness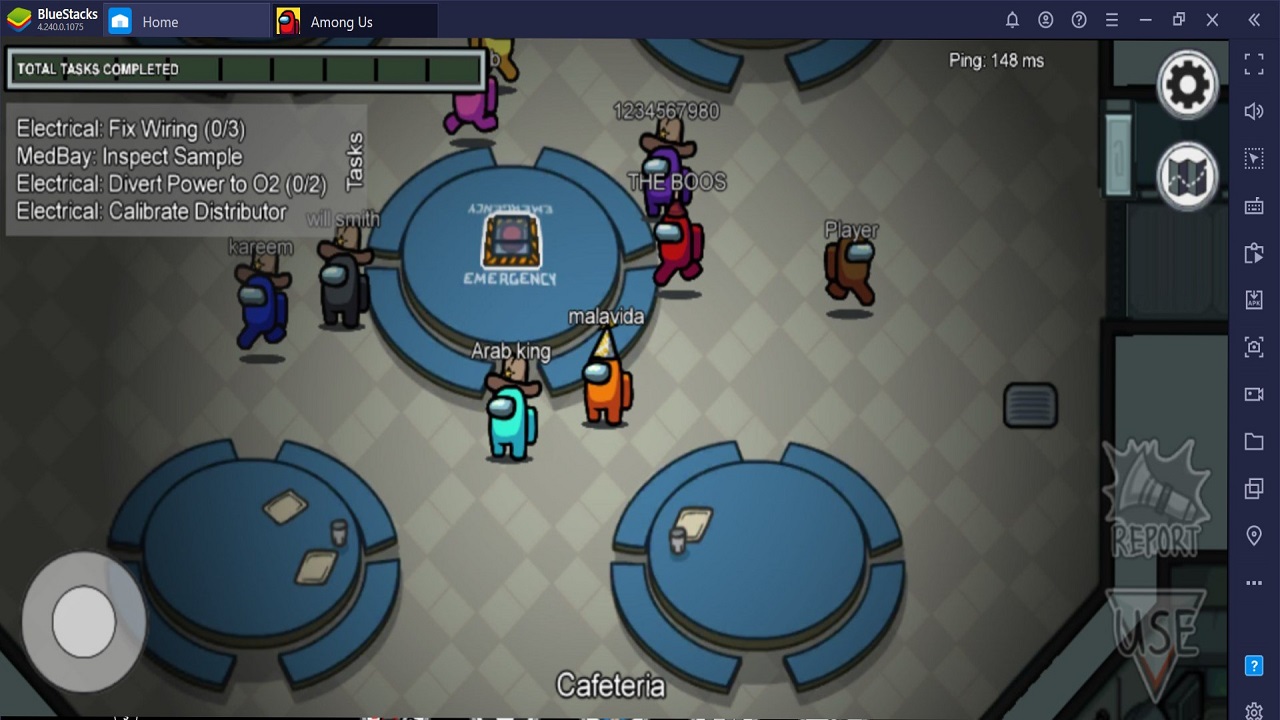 As a Crewmate, you have limited power when it comes to finding the impostor in Among Us. You can call either the emergency meeting or find the body of a fallen crewmate and then call the emergency meeting. The only real advantage crewmates have is in numbers and this is where the Spatial Awareness comes into play. In simple terms, Spatial Awareness is knowing where you are in relation to everything around you, and surprisingly the only game that requires its player to state where they were on the map is an indie one.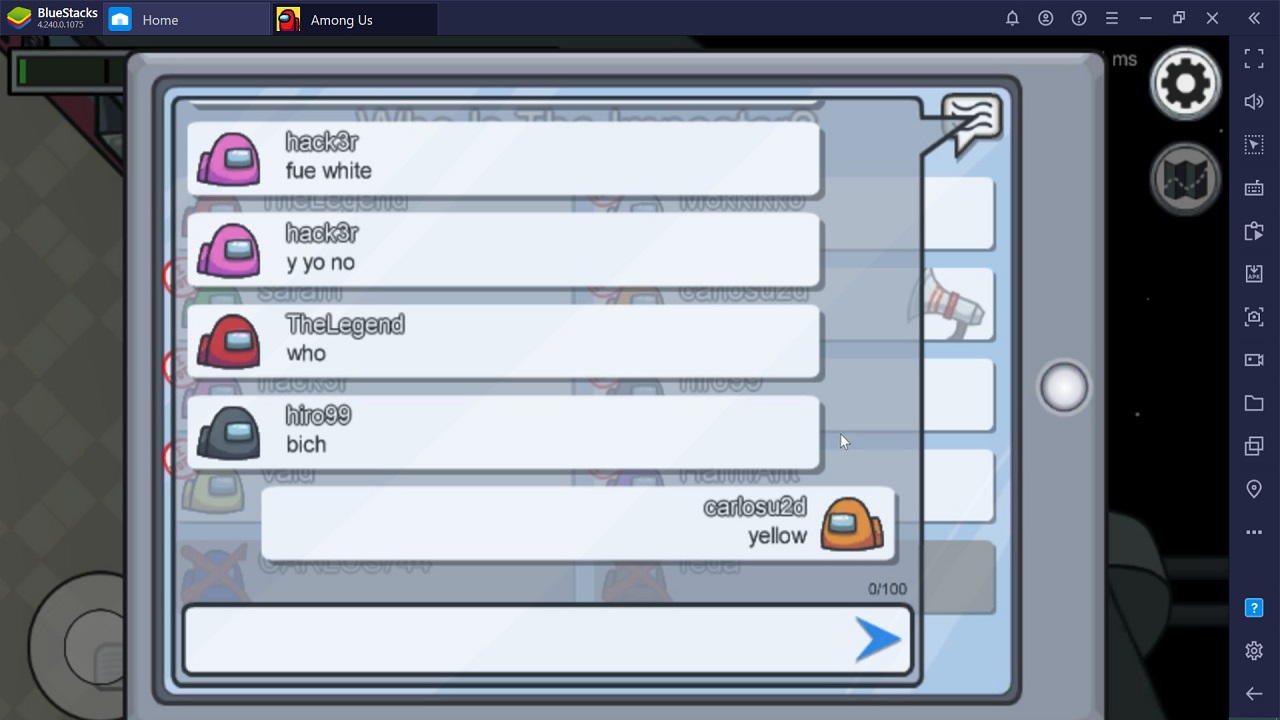 Every emergency meeting in Among Us boils down to a pattern. It starts with the location. Each emergency meeting after a crewmate is found dead begins with "where" followed by "who" then moves to "sus?" which inevitably becomes "skip?". Here is what you need to do in order to break this cycle of confusion and sus the impostor out. Impostors have patterns just like any crewmate and even they have things to do around the ship like killing, sabotaging, spreading misinformation, and tricking crewmates. The biggest mistake you can make is falling into that trap. Instead of following around other crewmates on a wild chase as soon as the match starts, you should finish two or three tasks in the beginning as the game starts. Once those initial tasks are done, move to the security room and look at the cameras. Impostors have an initial kill cooldown on which doesn't let them kill for at least 15 seconds once the game starts. Any impostor will only be able to kill after the kill cooldown is over. Use those 15 seconds as your life depends on it and in a sense it does.
Information and communication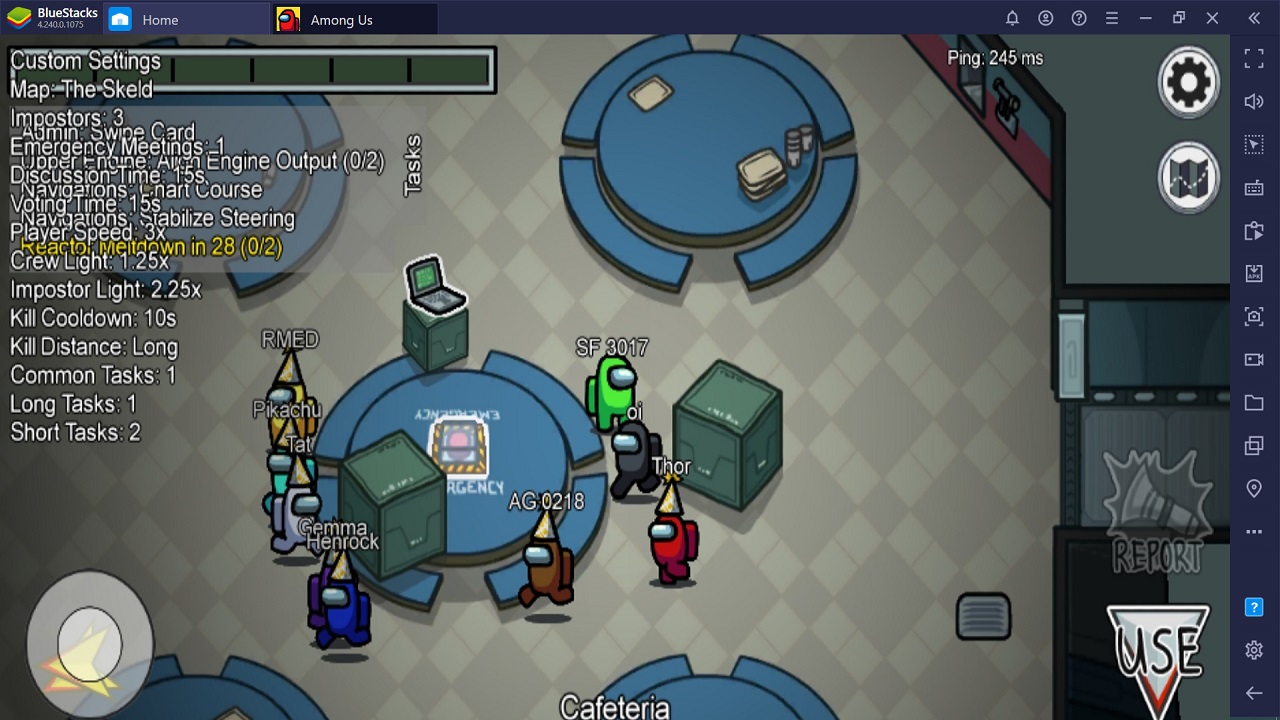 The main reason why crewmates lose a game is due to a lack of good communication skills. You can catch an impostor faking task red-handed but how to present that information is critical. Your fellow crewmates can go from suspecting the real impostor to suspecting you in less than a second. So the next time you catch an impostor make sure to get your point across with short simple texts. Use the format "Color is SuS" or "impostor" "faking tasks" or whatever the impostor was doing and lastly "vote now" just to keep the urgency going. You will be surprised by how much a simple "110%%%%" spam in the emergency meeting chat can have on the voting outcome.
Spam Report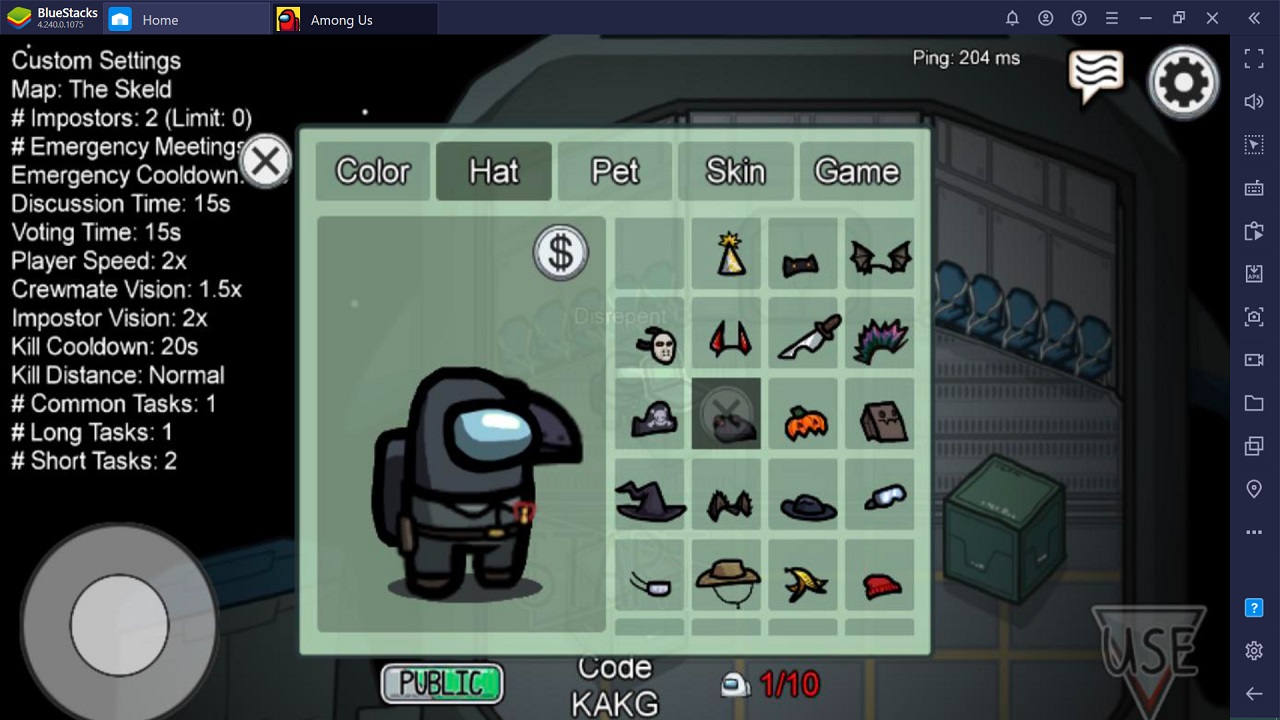 The best part of playing Among Us on BlueStacks is getting that keyboard and mouse support. You can use that mouse left button and spam report in Among Us. All you need to do is move the cursor to the report button present at the bottom right of the screen and keep clicking non-stop. That way even if the impostor has sabotaged the lights and you come across a dead body even for a second you will be able to report it. You might not know where the body and the impostor might get away but your fellow crewmates deserve an emergency meeting.