Game Guides
Beginner's Guide for Badlanders – How to Win Matches and Manage Your Gear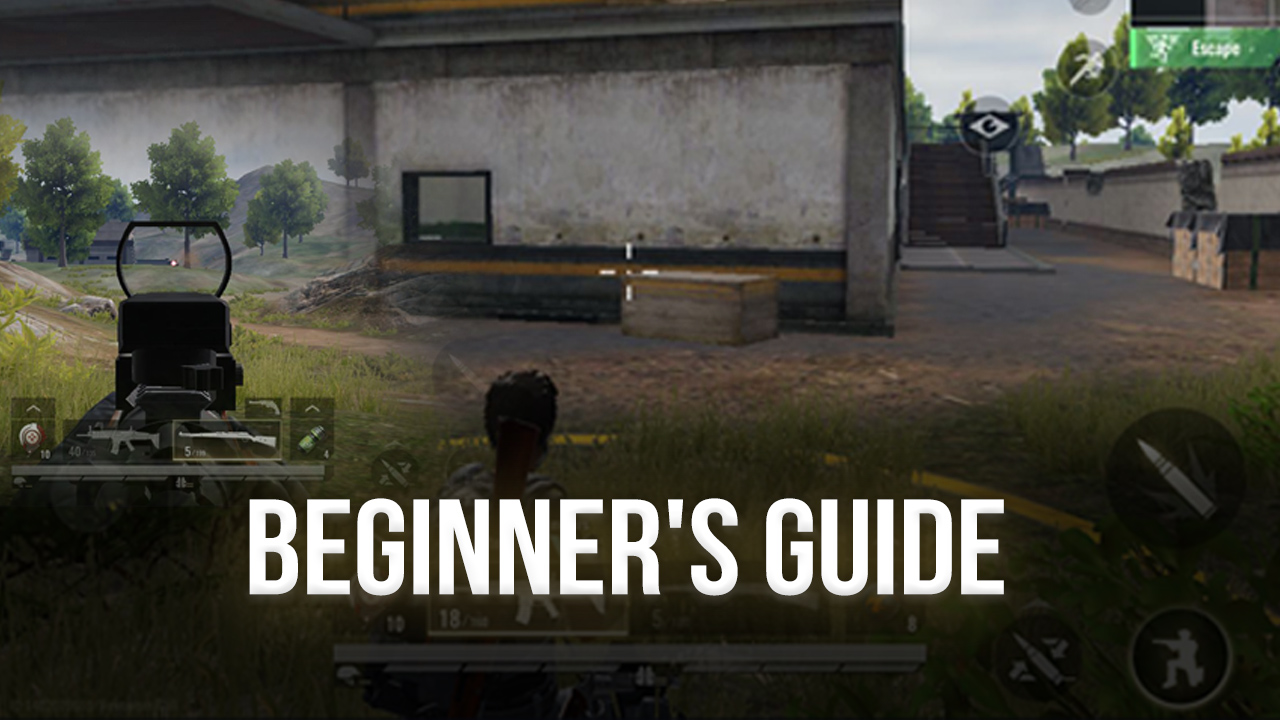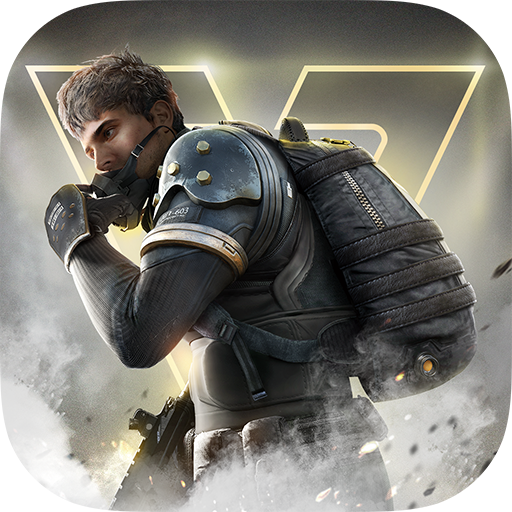 Badlanders is quite a departure from the other battle royale games out there. While it features elements and mechanics that are without a doubt standard for the genre, such as landing on the map and fighting to be the last person standing, it differs considerably in the sense that there are other ways to win matches other than fighting. Moreover, when you're not running or fighting in the field, you'll likely be either in your workshop crafting new gear or in the store selling your equipment.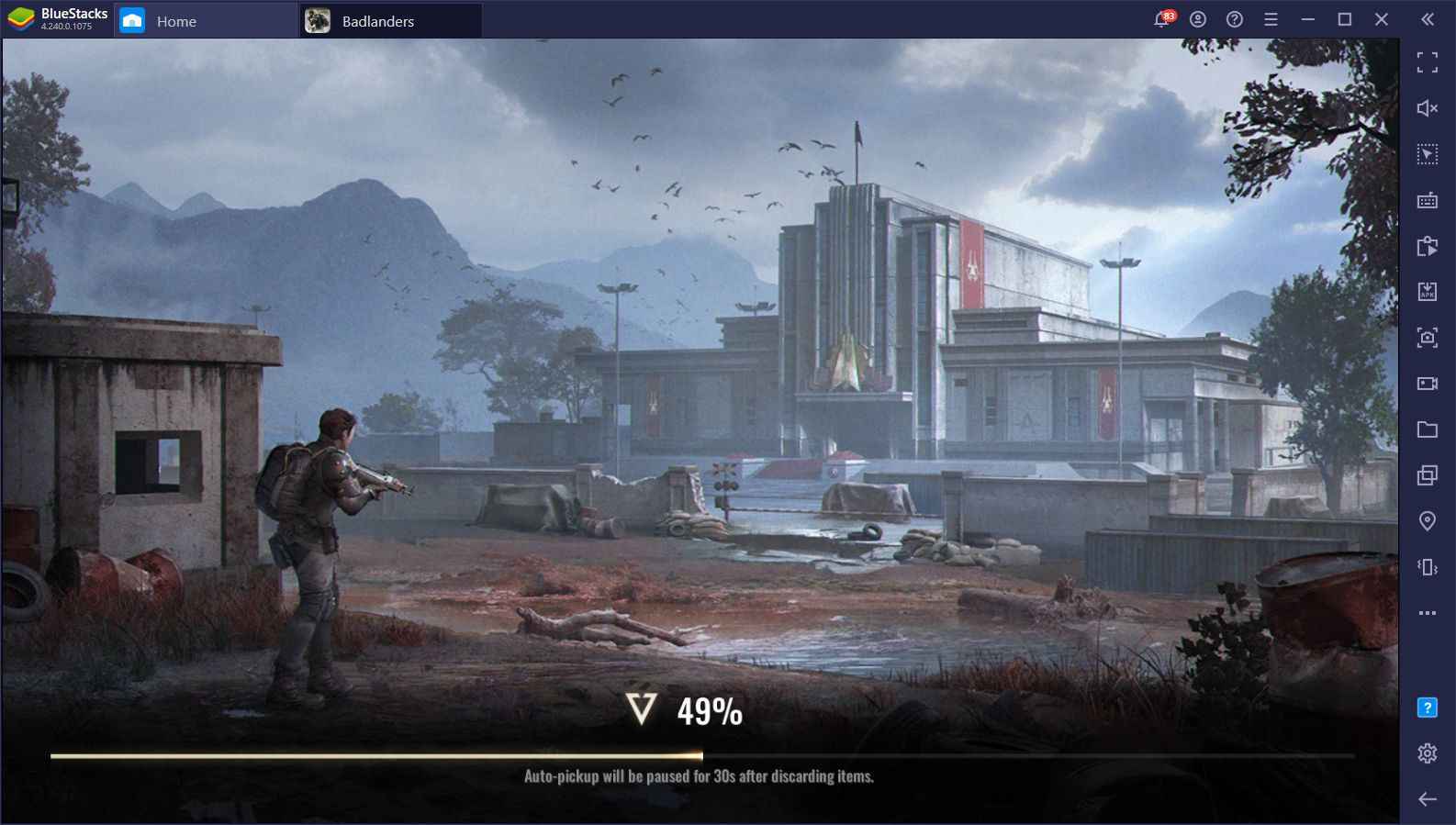 There's a lot to talk about when it comes to Badlanders, which is why we decided to write a beginner's guide for this game which, hopefully, will help everyone to get started on the right foot.
Entering and Winning Matches
At its core, Badlanders can be played just like any other battle royale out there. In this sense, you can enter matches freely from the main lobby, and get started playing as soon as you download the game.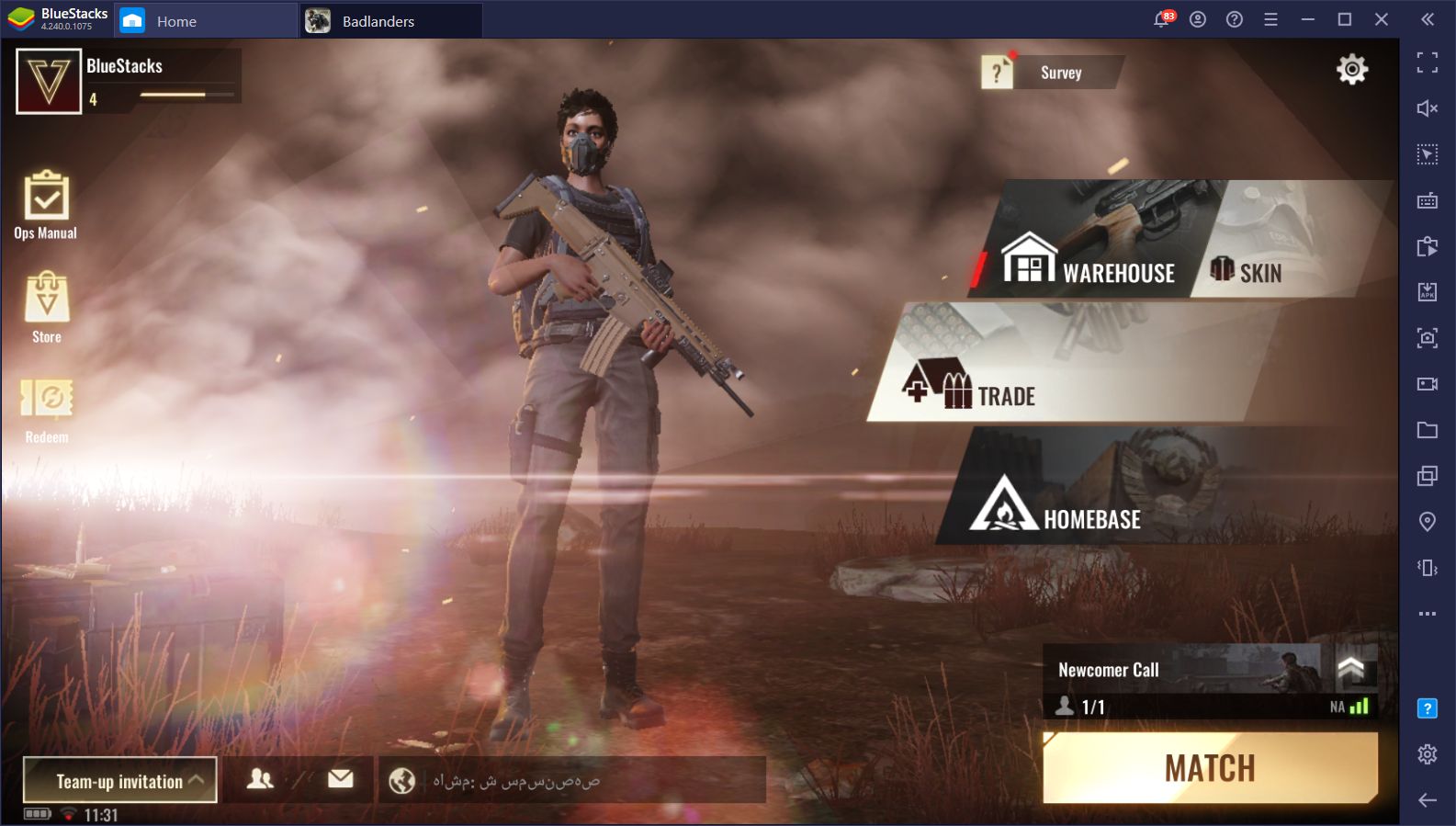 Matches in this game only have 25 players, which is great since the map is very small. Players can typically run from one corner to the other in about 3 or 4 minutes, assuming they don't stop along the way to loot and scavenge for gear. In addition, the gunplay works just as you'd expect; you set your reticle on the enemy, and you hold down the mouse button until their existence is erased from the current match. Simple!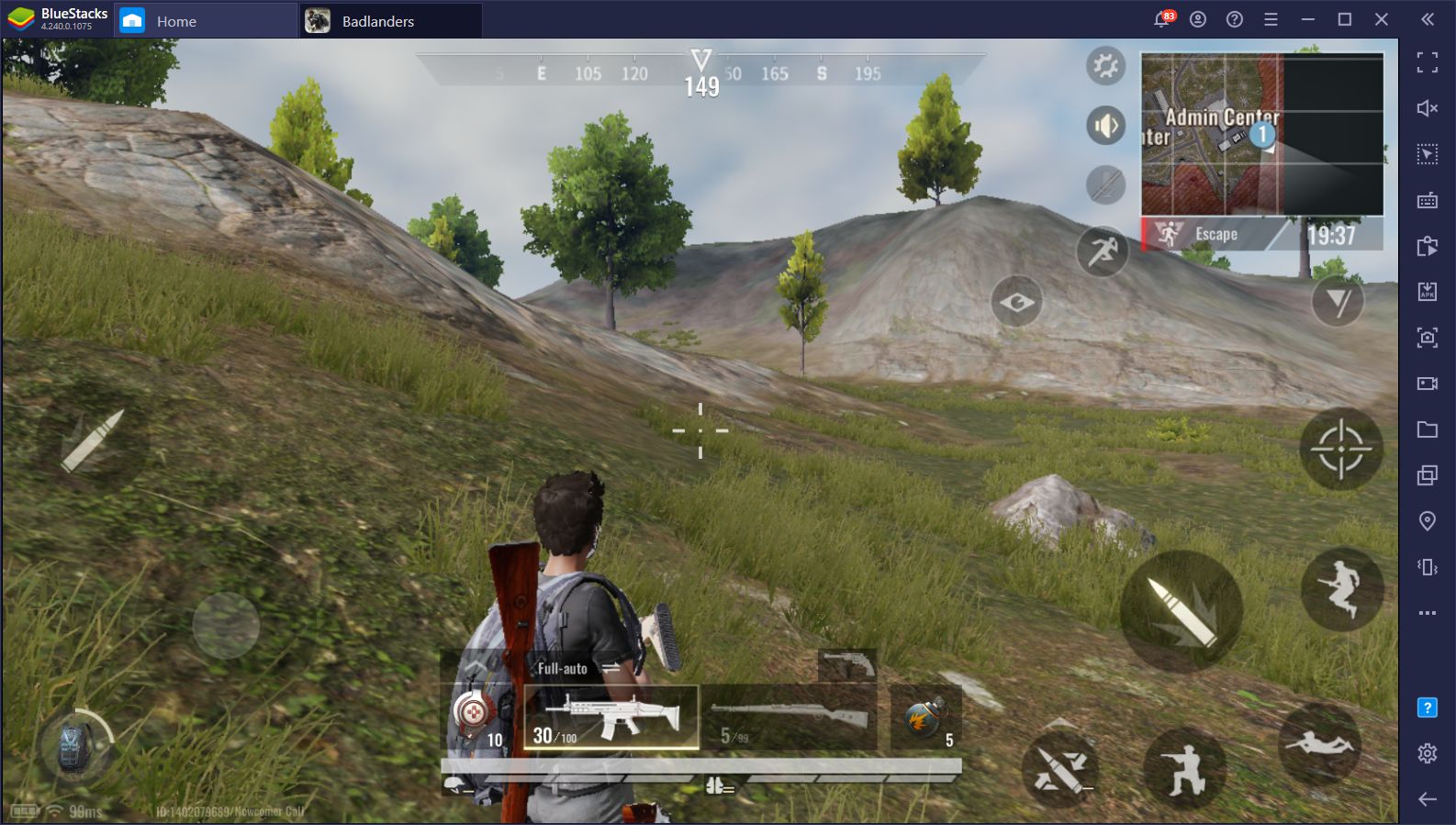 However, in contrast to games like PUBG Mobile or Free Fire, the objective in Badlanders is not necessarily to kill everyone as there are other ways to win a match. Instead of fighting, you can choose to play stealthily, and simply escape from the map via the extraction points that open up during the match.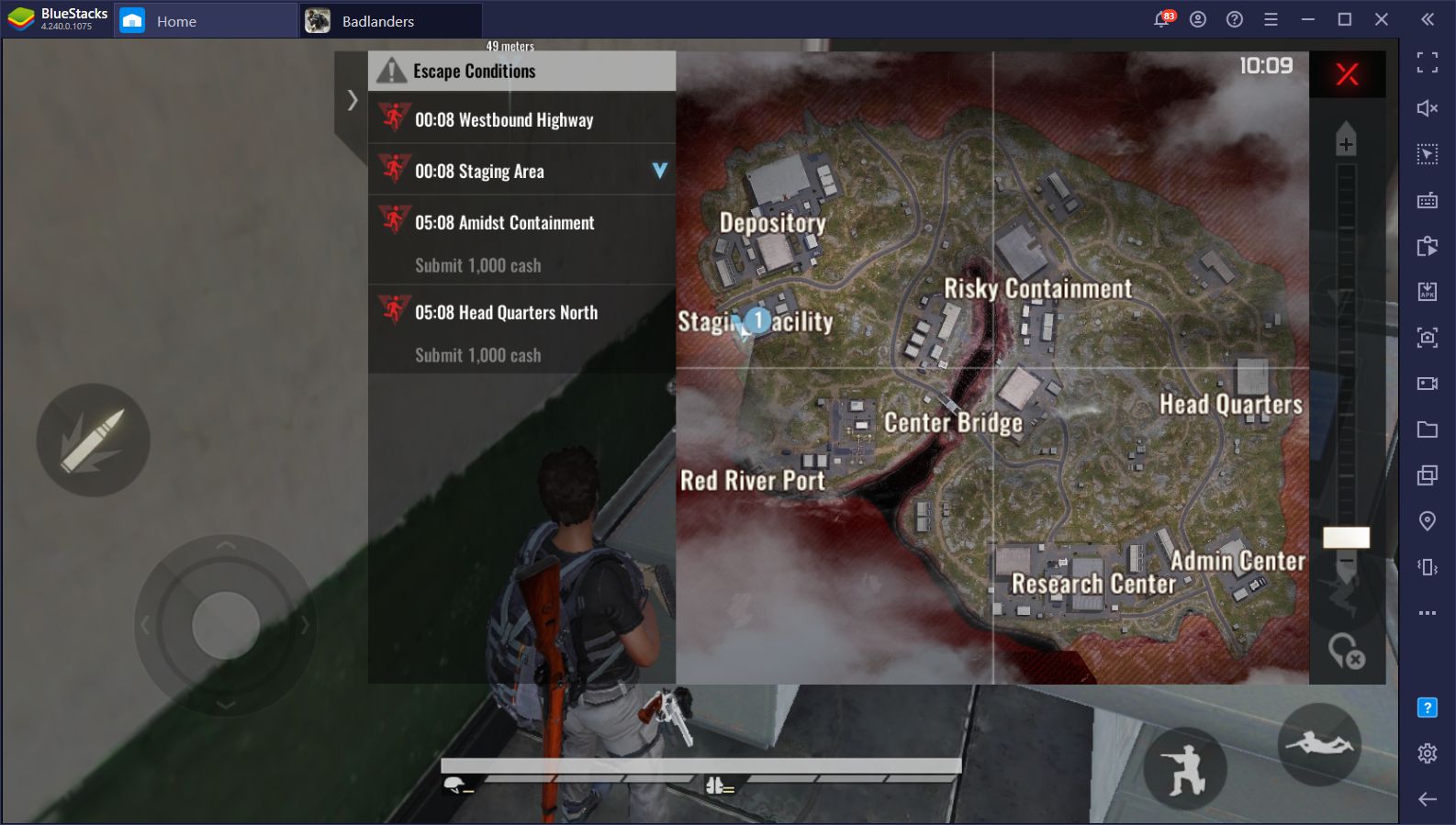 You can check the different extraction points for the current round, as well as when they'll open up, on your map. However, keep in mind that extraction points are limited and disappear after a few moments. If you can't get to one in time, and it goes away, you'll simply have to look for another one that opens up later on. On top of that, remember that everyone can check where the extraction points are, so expect a fight if you're thinking of winning via extraction. If by the late stages of a match you still can't get to an extraction point, then your only recourse will be to eliminate all players, like in a typical battle royale.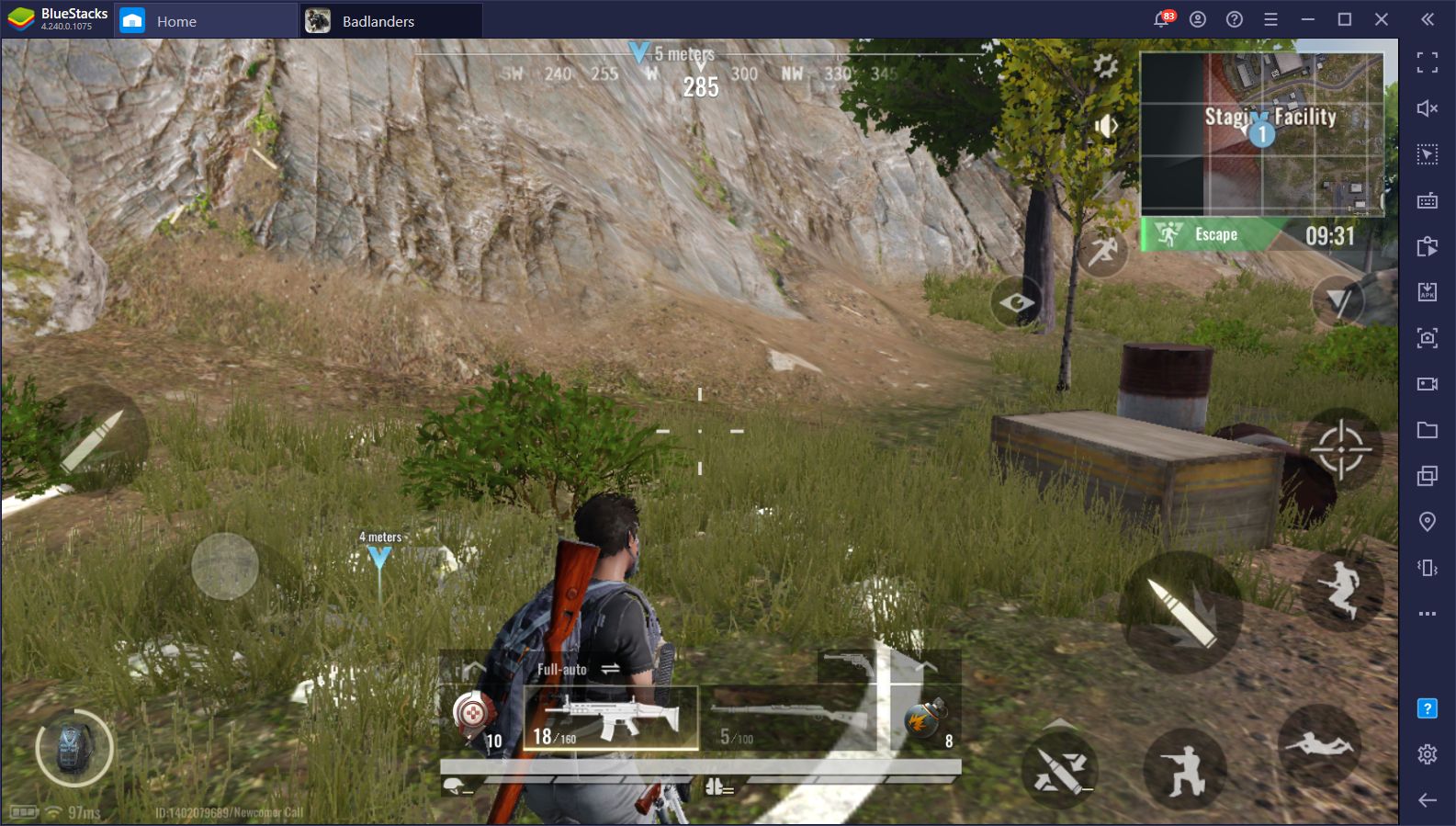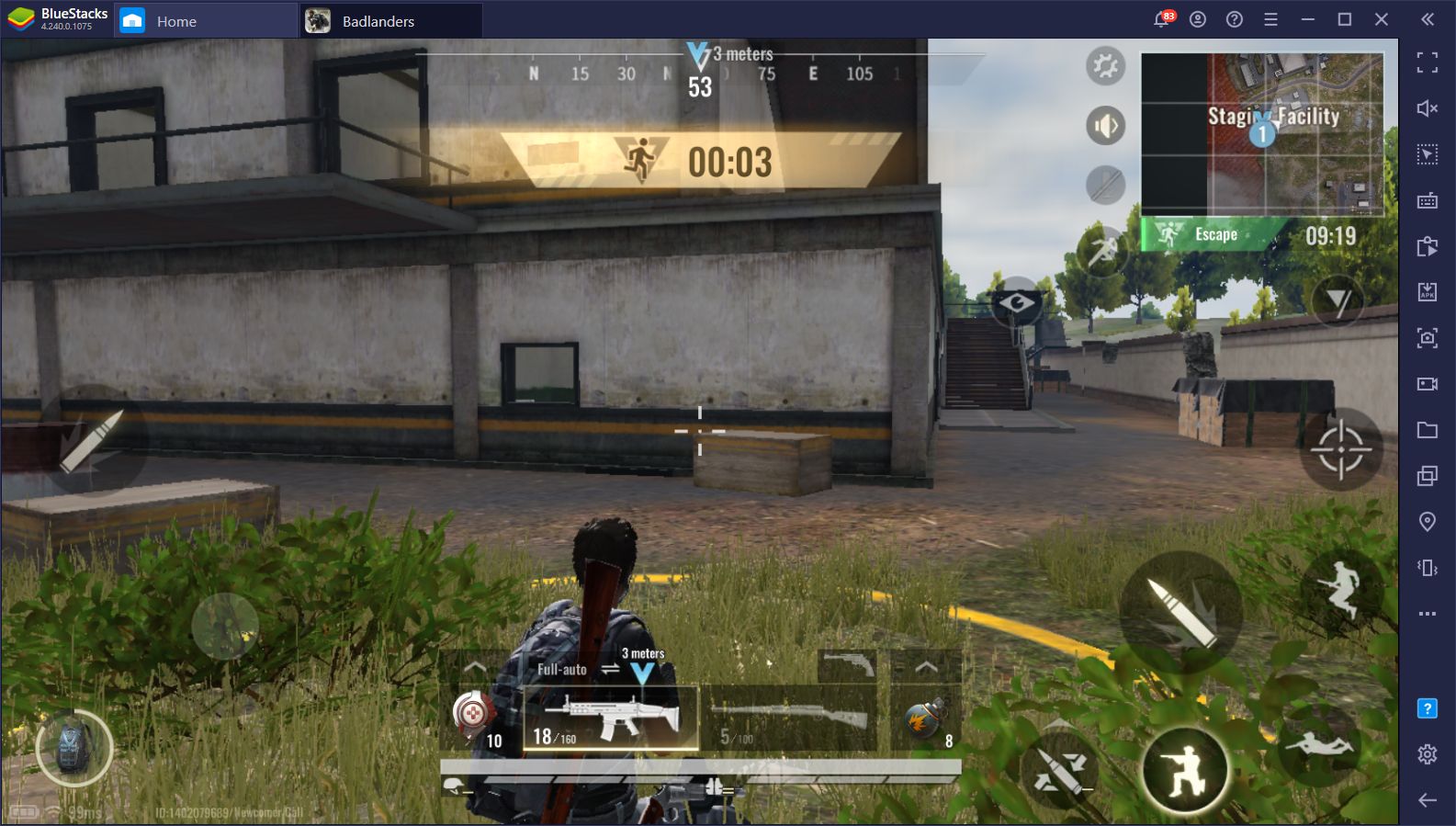 After winning the match, you'll see a results screen showing your performance, as well as the total loot you managed to find in the current round, with its value in cash shown underneath. As you'll notice in a bit, loot and gear are key in Badlanders, and you'll always want to go out of your way to scavenge for them.
The Gear System in Badlanders
Just like any other battle royale, you can choose to enter matches in Badlanders unarmed and procure all the guns and gear that you'll use onsite. This is a perfectly viable way to play the game, though it puts you at a significant disadvantage if you run into an armed enemy. To remedy this, you can also choose to outfit your character with gear prior to entering a match and give yourself a fighting chance from the very beginning.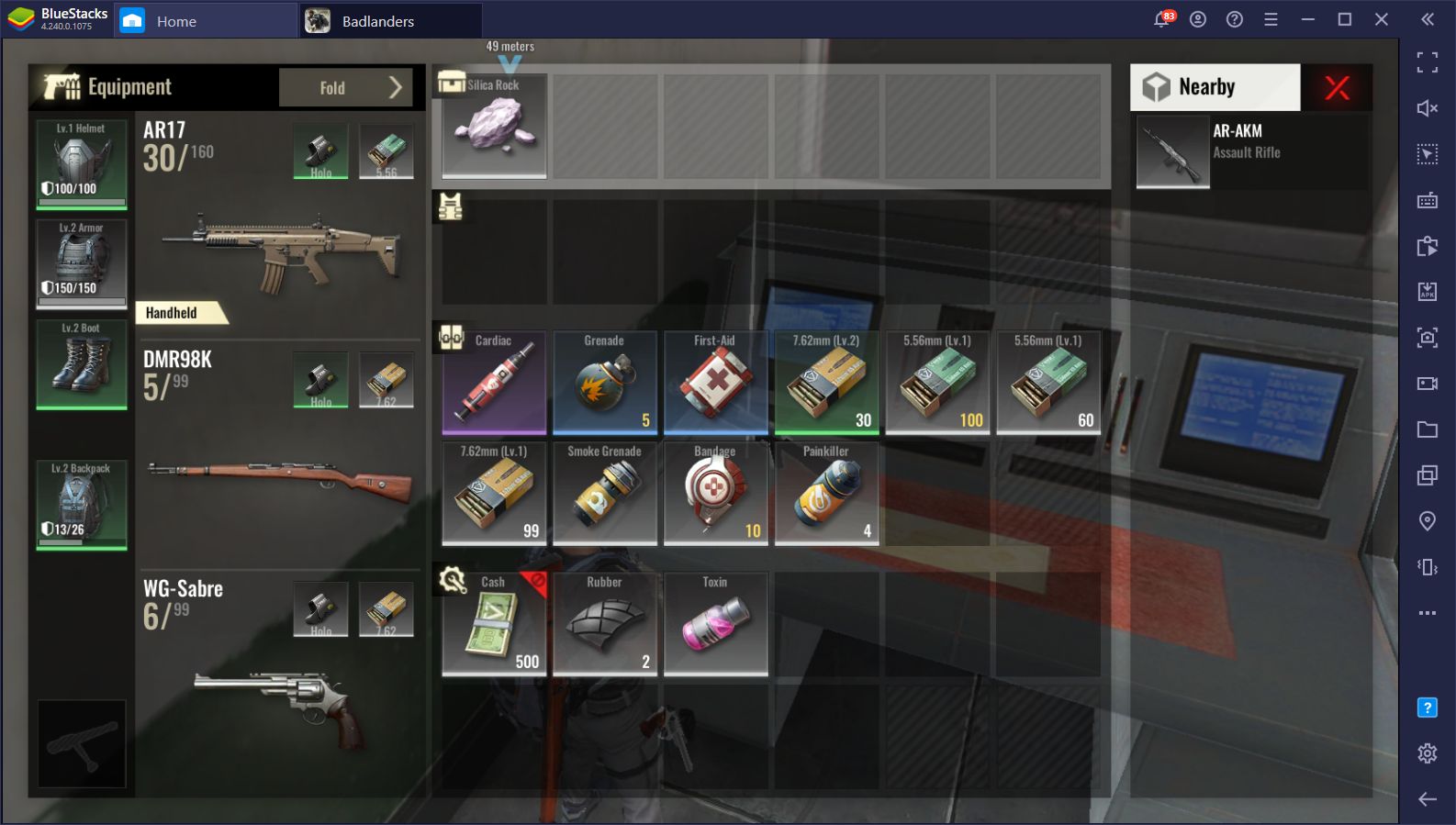 In this game, you can equip two weapons, a sidearm, a backpack, and protective gear including boots, body armor, and helmets. You can find all of these pieces within the match, or you can equip some beforehand.
If you manage to survive, the gear you collect in a match can be stored for later use in your warehouse. However, if you get killed, you'll drop all your loot and gear, which can be picked up by the enemy. On the flipside, whenever you get a kill, you'll have free access to the enemy's inventory, including any rare pieces that they could have.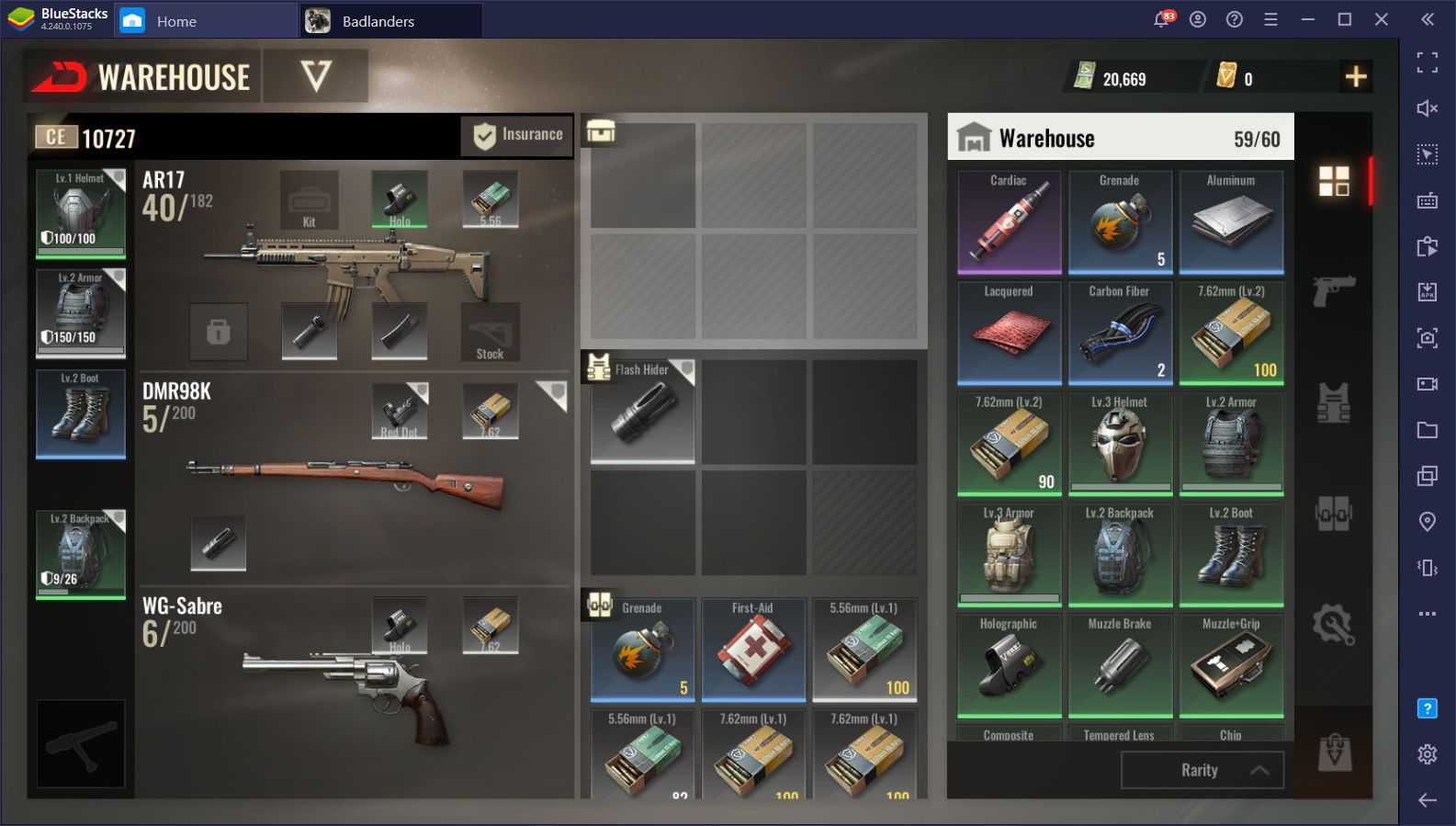 You can also choose to insure your weapons in the warehouse menu. By purchasing insurance, you can get your weapons back if the enemy doesn't loot them from your death box. Though it's not guaranteed that you'll get your stuff back, there's always a good chance that you could salvage something from a loss by purchasing insurance, especially since weapons take up lots of space and players often leave them behind because of this
In order to outfit your character, you simply need to enter your Warehouse from the main menu and choose gear from the list of stored items on the right. Your warehouse can store all sorts of gear, though its capacity is quite limited at the beginning.
Using the Gun Bench
While you can work with the guns you pick up on the field in their default state, you'll soon run into different types of cool attachments and accessories that you might want to use on your favorite weapons. If you manage to survive a match and bring the loot back to your warehouse, you can access the Gun Bench to freely customize any of your stored weapons. This can not only increase the performance of any gun, but also boost their value if you're seeking to make a profit.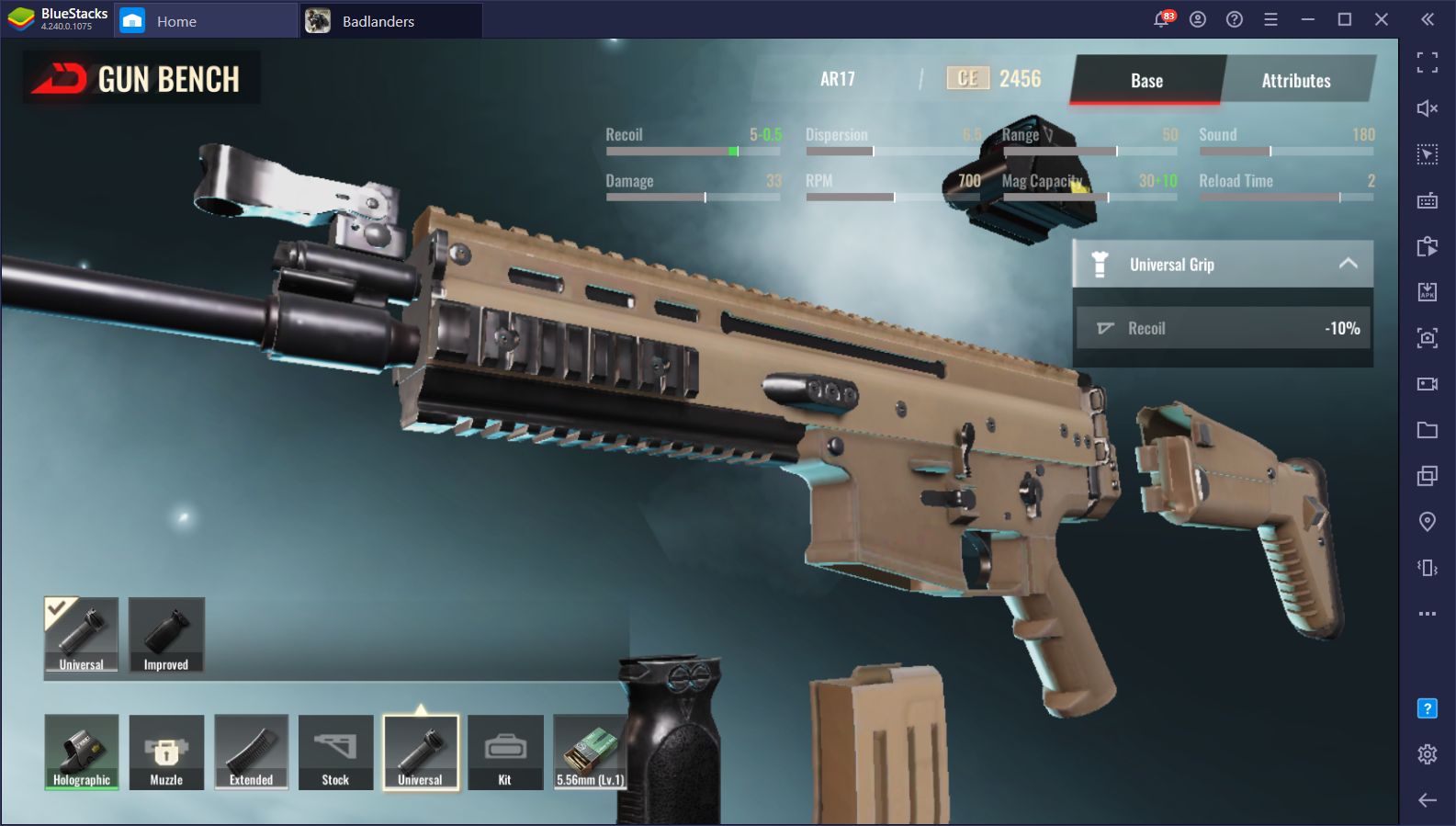 However, be wary when taking out your souped-up weapons to the field; if you die, you'll lose everything. For some players, it might be more enticing to customize weapons and sell them on the market, which brings us to our next point.
The Gun Economy
The main distinguishing element in Badlanders is its gun economy. Though we won't go into detail in this article, the only thing you need to know is that your weapons can be worth a ton of cash if outfitted correctly.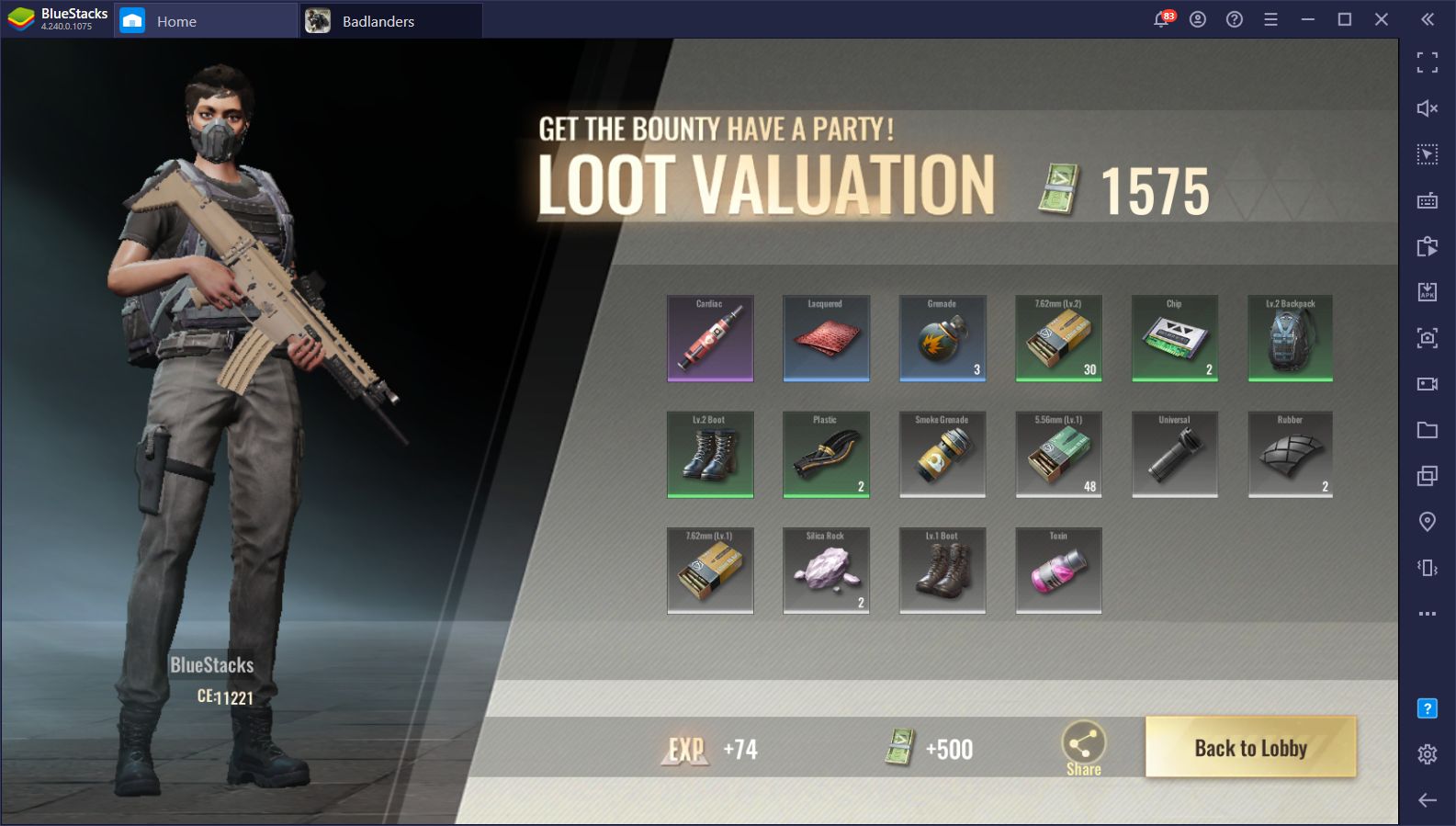 Once you reach level 6, you'll gain access to the Auction. This is where you can list your best weapons and pieces of gear in the market, and other players can bid on them or buy them out directly. If you're the entrepreneurial sort, then you'll definitely enjoy Badlanders as it's not only a battle royale, but it's also a game about trade and economy.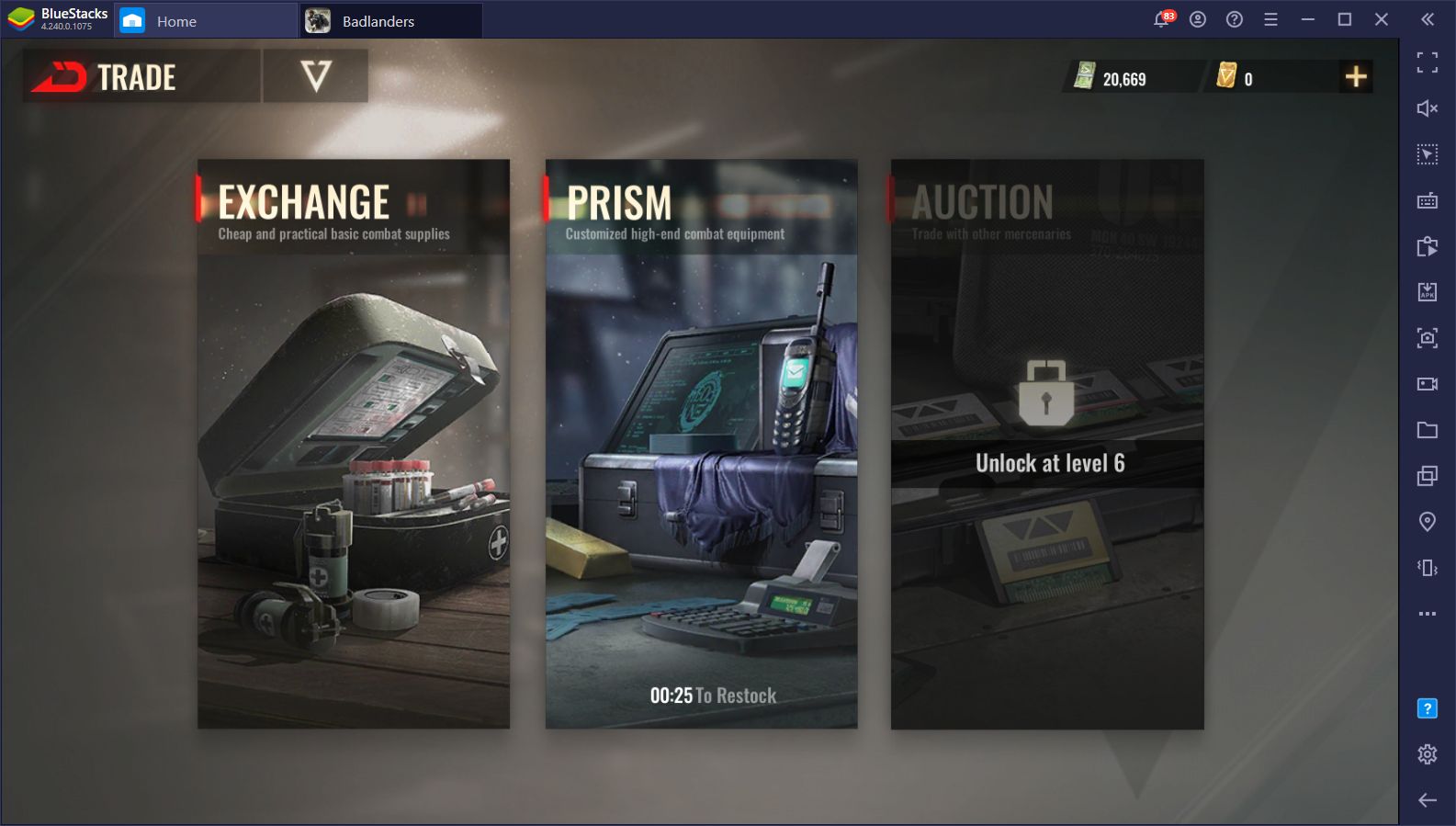 That's it for our beginner's guide. The best way to learn how to play this game is simply by jumping into a match and trying to survive. If combat's not your cup of tea, then consider laying low and winning via extraction point. Just remember to keep your best gear safely stored in your warehouse until you learn the basics, or else you might lose it almost as fast as you can get it.