Game Guides
The New Sorceress Class in Black Desert Mobile - First Impressions and Tips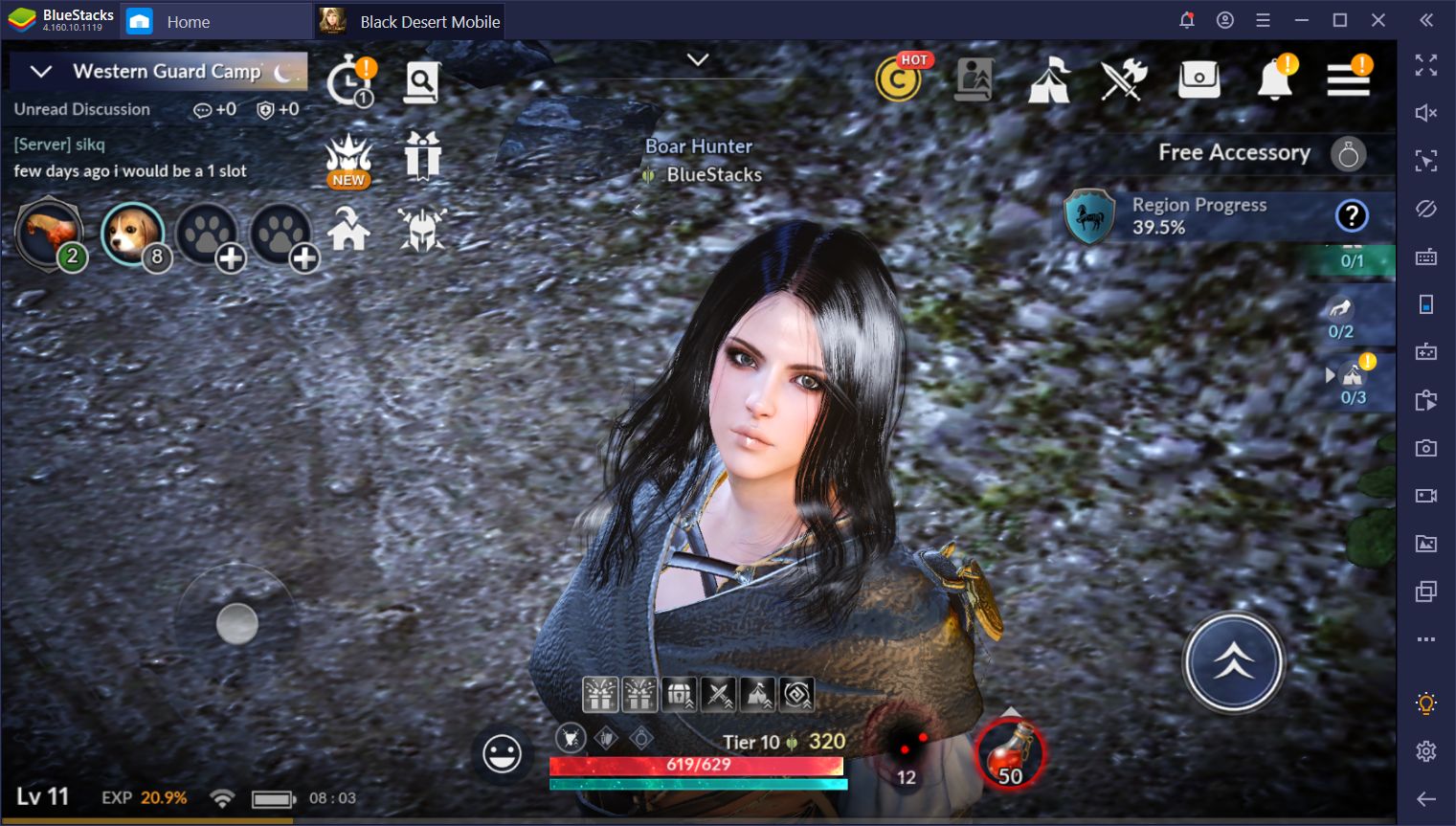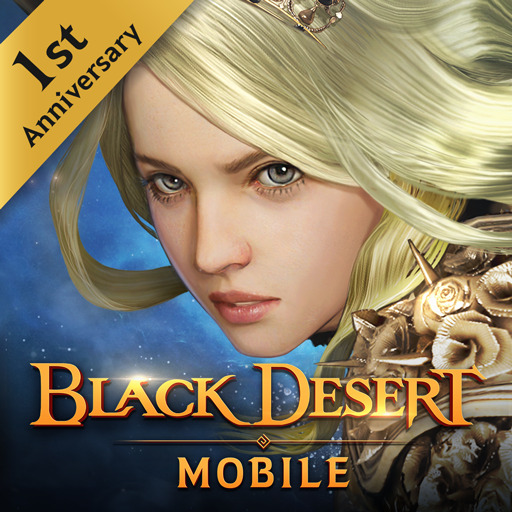 A few weeks ago, we wrote about our experiences with the Sorceress class in Black Desert Online, as well as our expectations for this new addition to the game's mobile counterpart. However, at the time, information was scarce and we could only really speculate on how the class would perform when it landed in Black Desert Mobile. Luckily, January 29 is already here, which means that so is the Sorceress.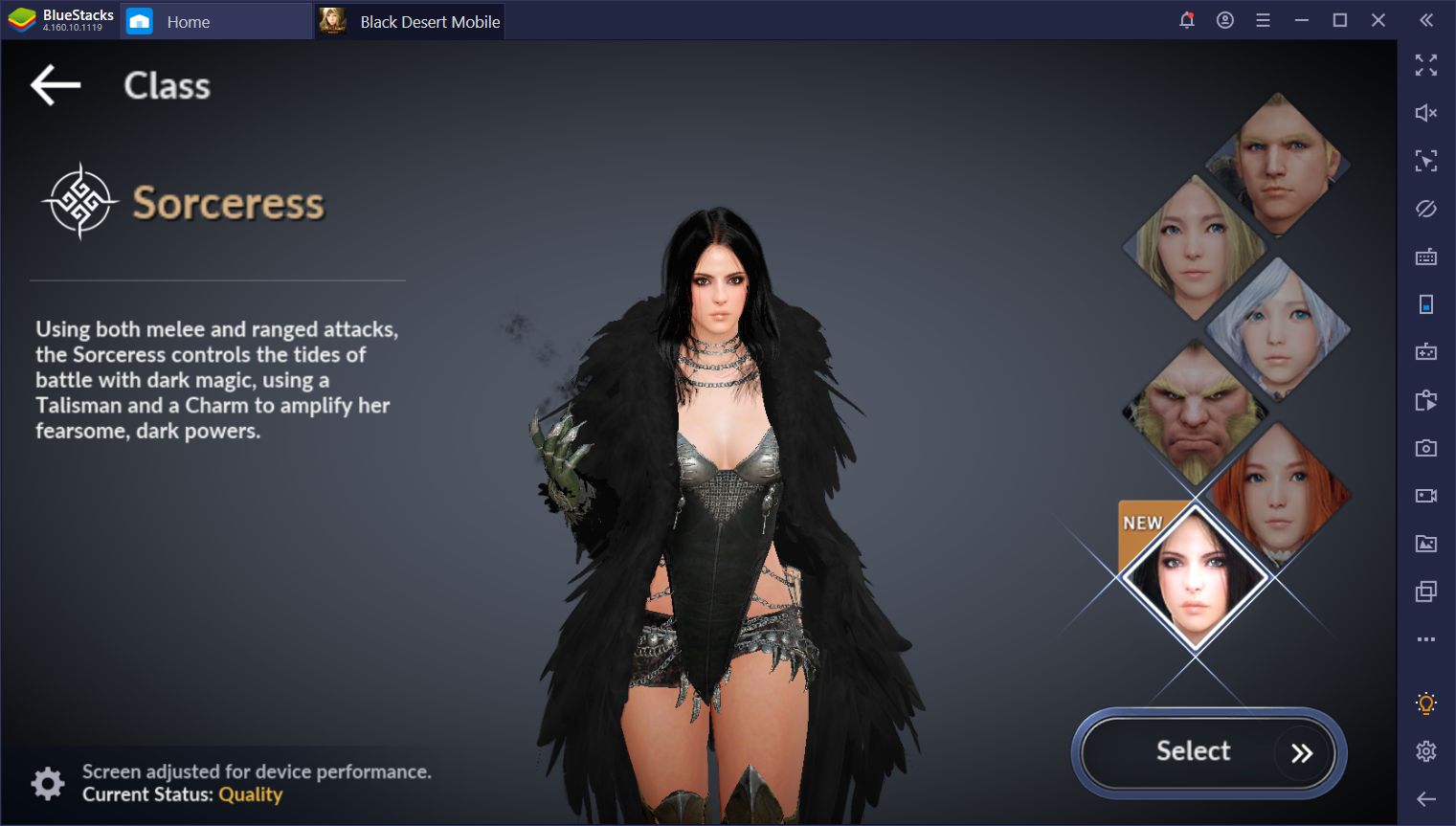 So without further ado, let's dive in and take a look at what this class is all about!
Introducing the New Sorceress Class
In a nutshell, the Sorceress is a powerful fighter that combines dark magic and martial prowess to deliver destruction at her foes in both melee and ranged combat. Few enemies can escape her wrath as she can easily zip to and fro with ease, as well as deliver devastating blows with her magic, all while staying alive and sustaining herself both her evasive, defensive, and MP-draining skills. In other words, not only can the Sorceress deliver great destruction right to her enemy's doorstep, but she can also weather a wide variety of situations and scenarios, and come out unscathed thanks to her considerable survival skills.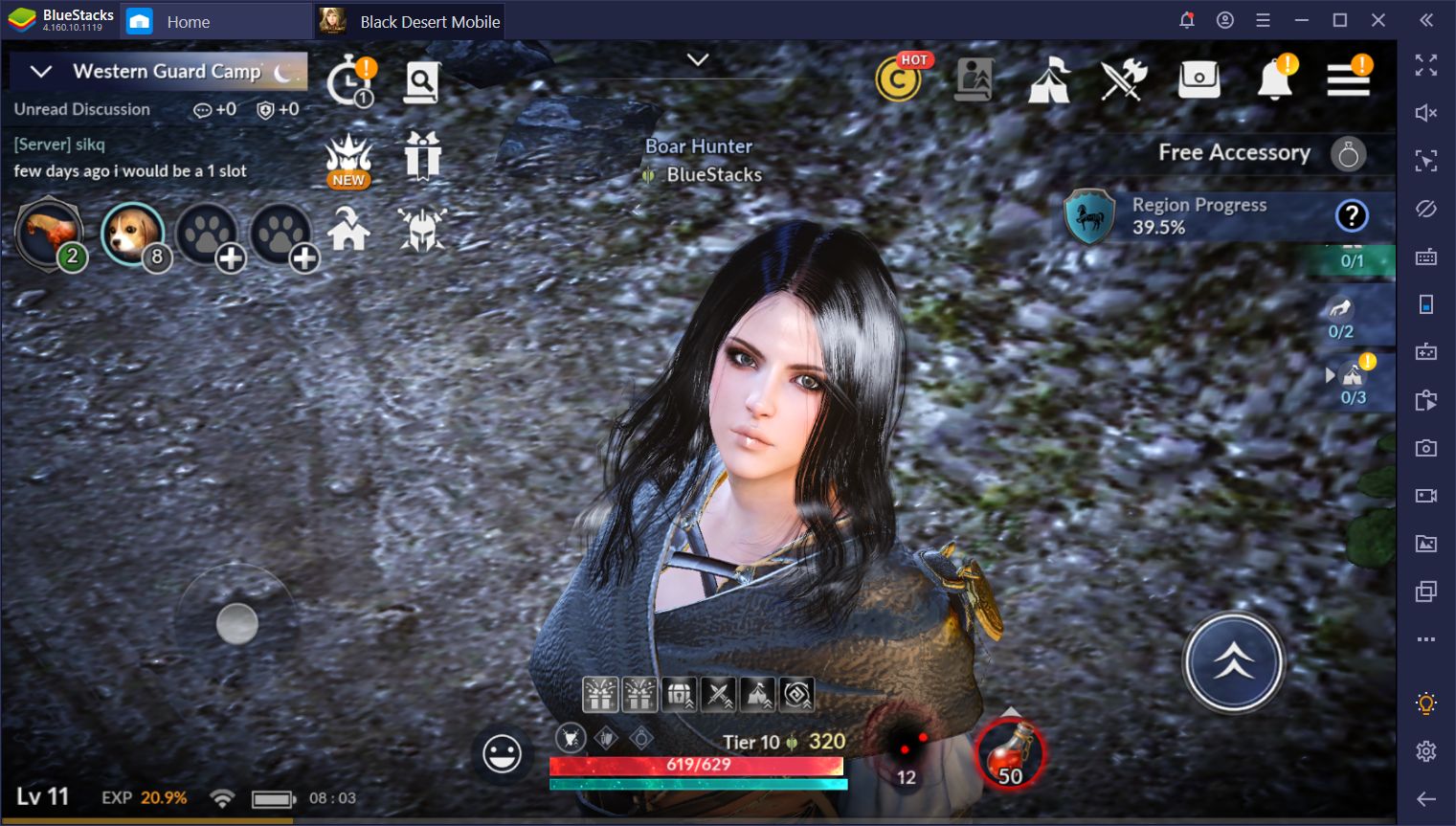 As we just mentioned, one of the strongest points of the Sorceress is her versatility when switching her approach, especially when it comes to fighting tougher boss monsters. Specifically, she can either deliver crushing blows in melee range or stay back blasting her foes with dark magic. Furthermore, while her physical skills can affect multiple units (as is the case with the melee attacks of most other classes), her magic allows her to engulf wide areas with damaging effects, making farming and grinding a breeze for the Sorceress. And as if this area damage wasn't enough, she also has a very quick dodge that allows her to disengage when the going gets tough, or to chase down a fast enemy.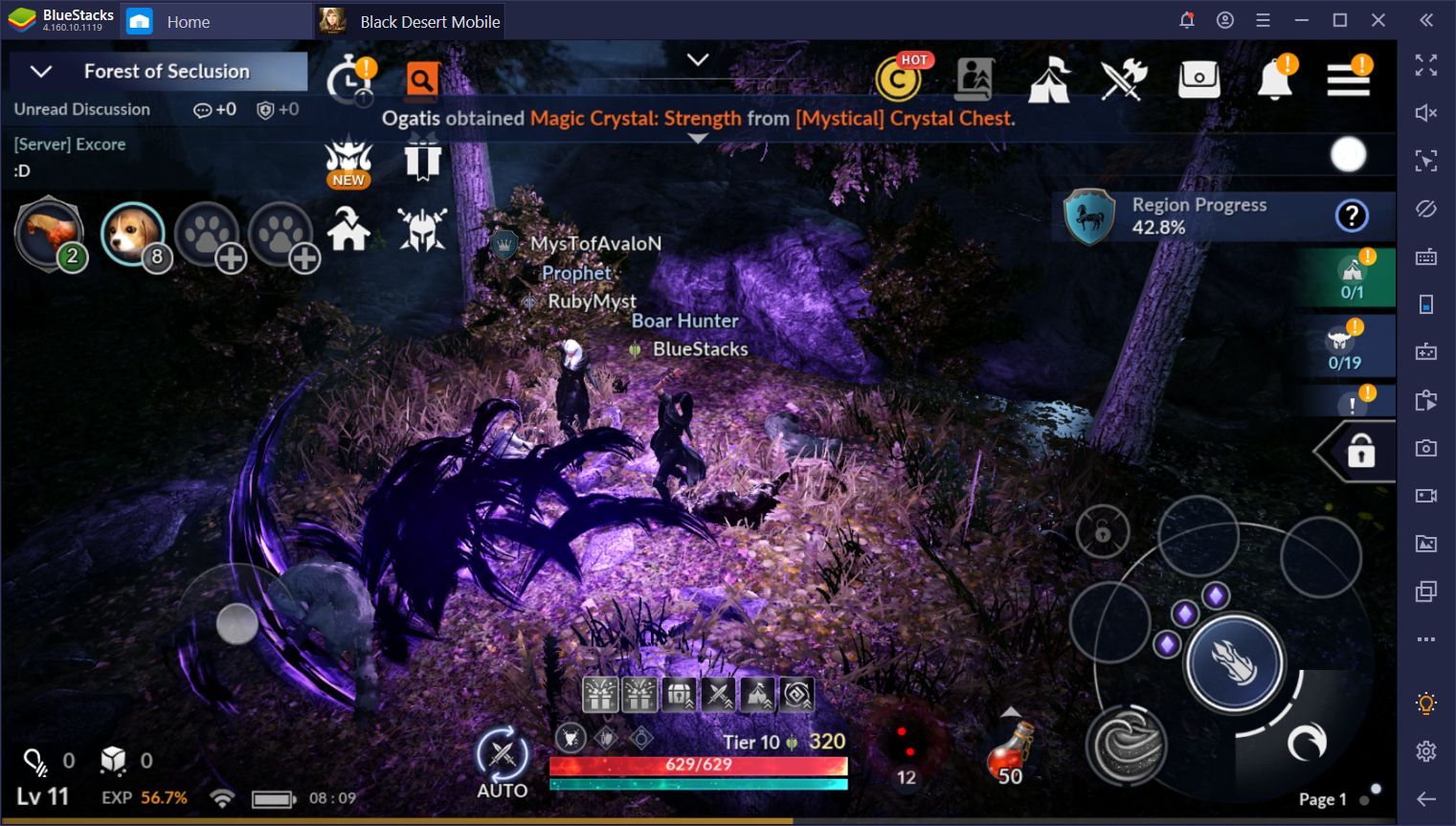 The Sorceress' Skillset
Now, the Sorceress in Black Desert Mobile is pretty versatile. As we mentioned above, she can not only dish out some serious damage, but she can also stay alive and dodge enemy attacks with ease. This prowess is due to her specific skillset chock-full of abilities and attacks that allow her to adapt to most situations. However, the Sorceress' forte, without a doubt, is definitely dealing with crowds of enemies while minimizing the damage she receives by completely avoiding attacks with her quick movements.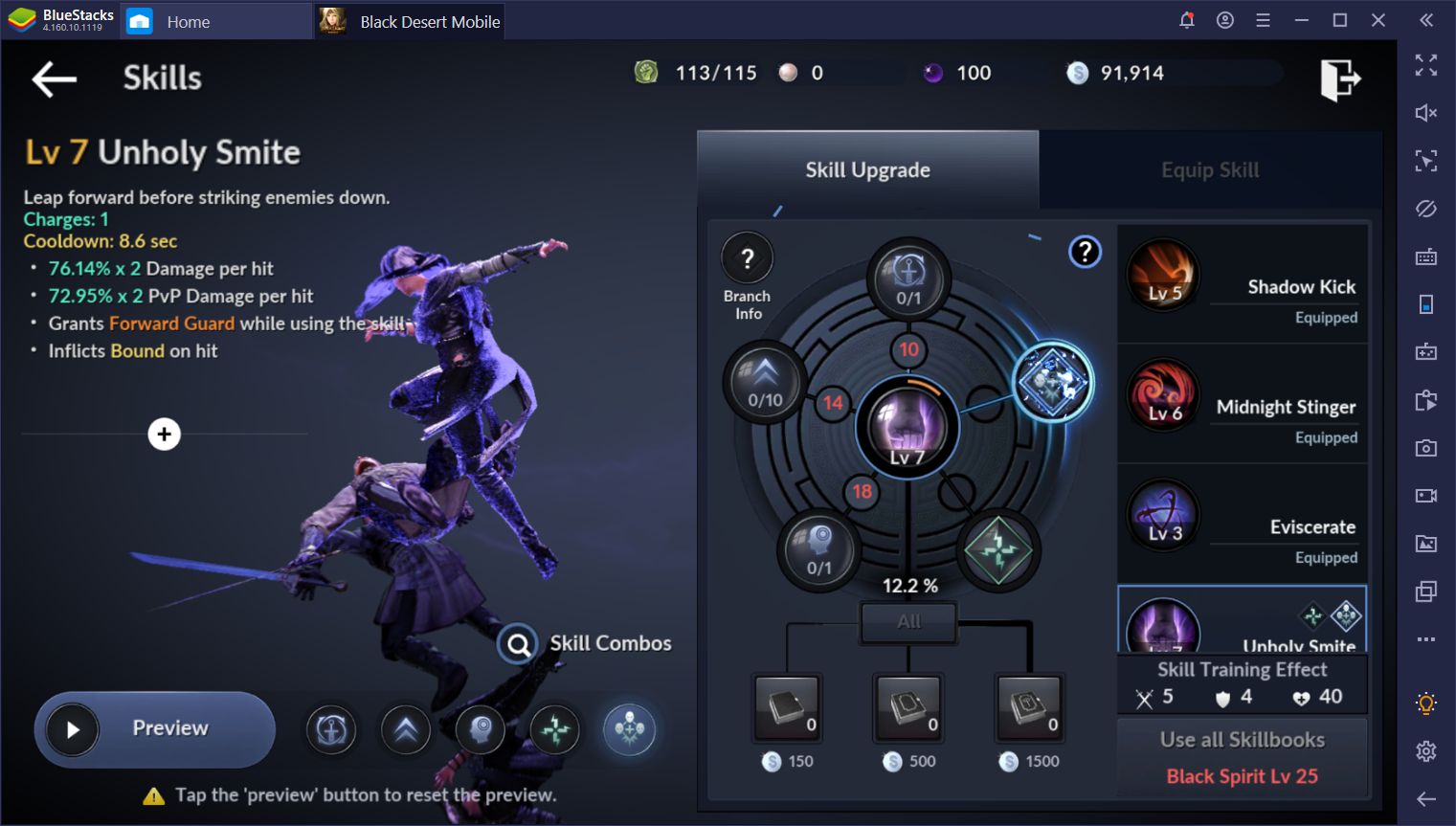 Let's take a look at some of her most important features:
Dodges and Super Armor
Before mentioning specific skills, we first need to talk about the Sorceress' main survival skills in Black Desert Mobile. Specifically, the way she moves and avoids damage since, in contrast to her PC version counterpart, the Sorceress doesn't immediately have healing skills.
In Black Desert Online, the Sorceress is a powerhouse that can stay alive without the need for potions thanks to how she regains HP upon dealing damage to the enemy. However, while the Sorceress doesn't have much in the way of direct healing or sustain skills in Black Desert Mobile, she has plenty of moves with super armor that allow her to keep up the pressure while avoiding getting staggered. While this won't help much to avoid damage, it does speed up the rate at which she kills enemies. And you know what they say; a dead opponent is someone that can't hit you anymore.
Aside from super armor, the Sorceress in Black Desert Mobile also has moves with forward guard, which means that, while she's in the middle of her animation, she receives much less damage when attacked from the front. Her considerable amount of super armor moves, coupled with forward guard, will help the Sorceress survive most situations that would kill other classes if approached head-on.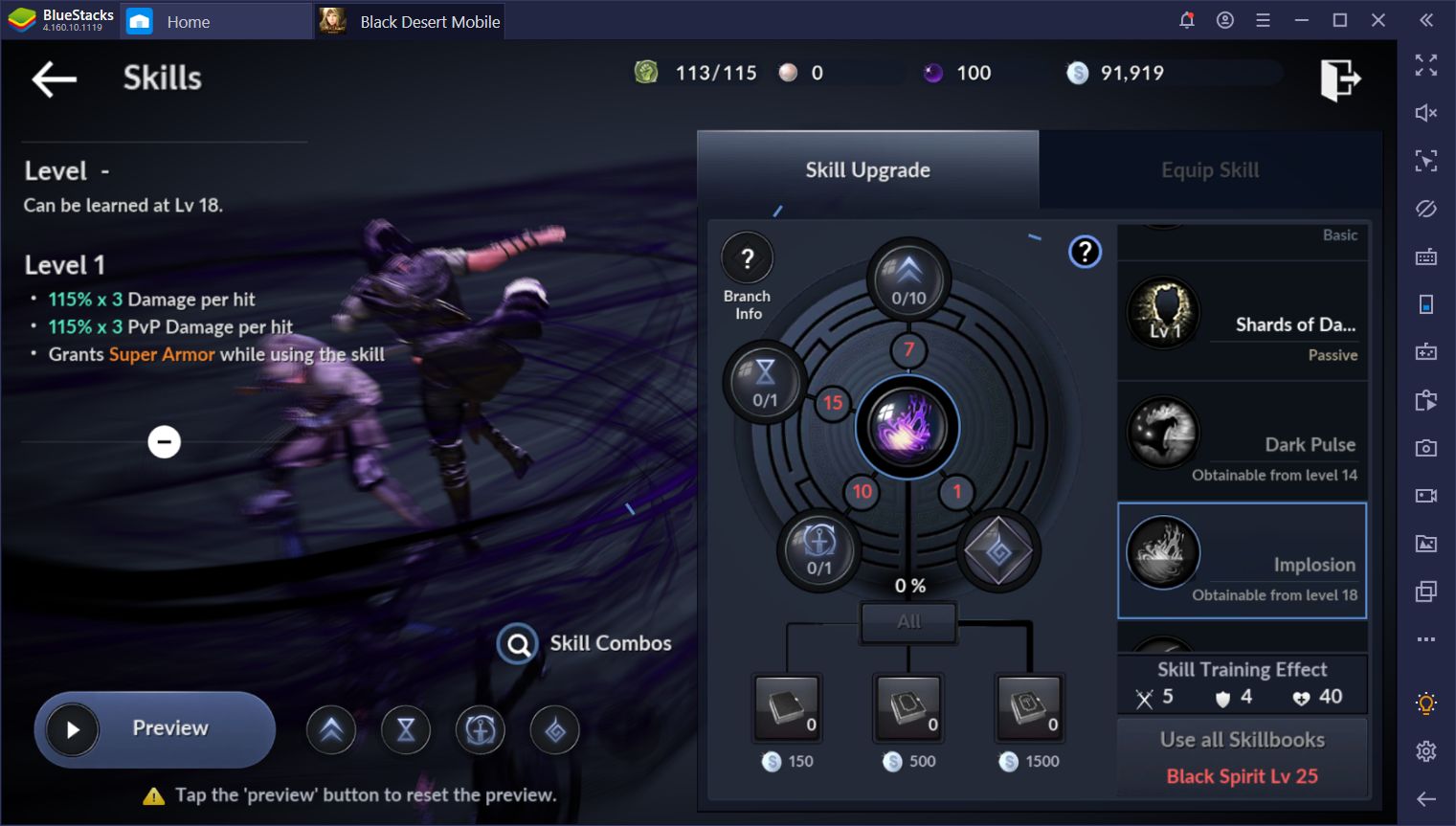 Dark Shards and Special Effects
Another staple of the Sorceress in Black Desert Mobile is her use of dark shards, a resource that she produces naturally every 10 seconds. Some of her skills make use of these shards, when available, to inflict additional effects such as debuffs or crowd control. For instance, her Midnight Stinger skill does a lot of damage in several swift strikes. However, when a dark shard is available, not only does the skill hit hard, but it also stuns the enemy, exposing him to further attacks.
Like Midnight Stinger, the Sorceress has many different skills that apply a wide variety of effects when used with dark shards.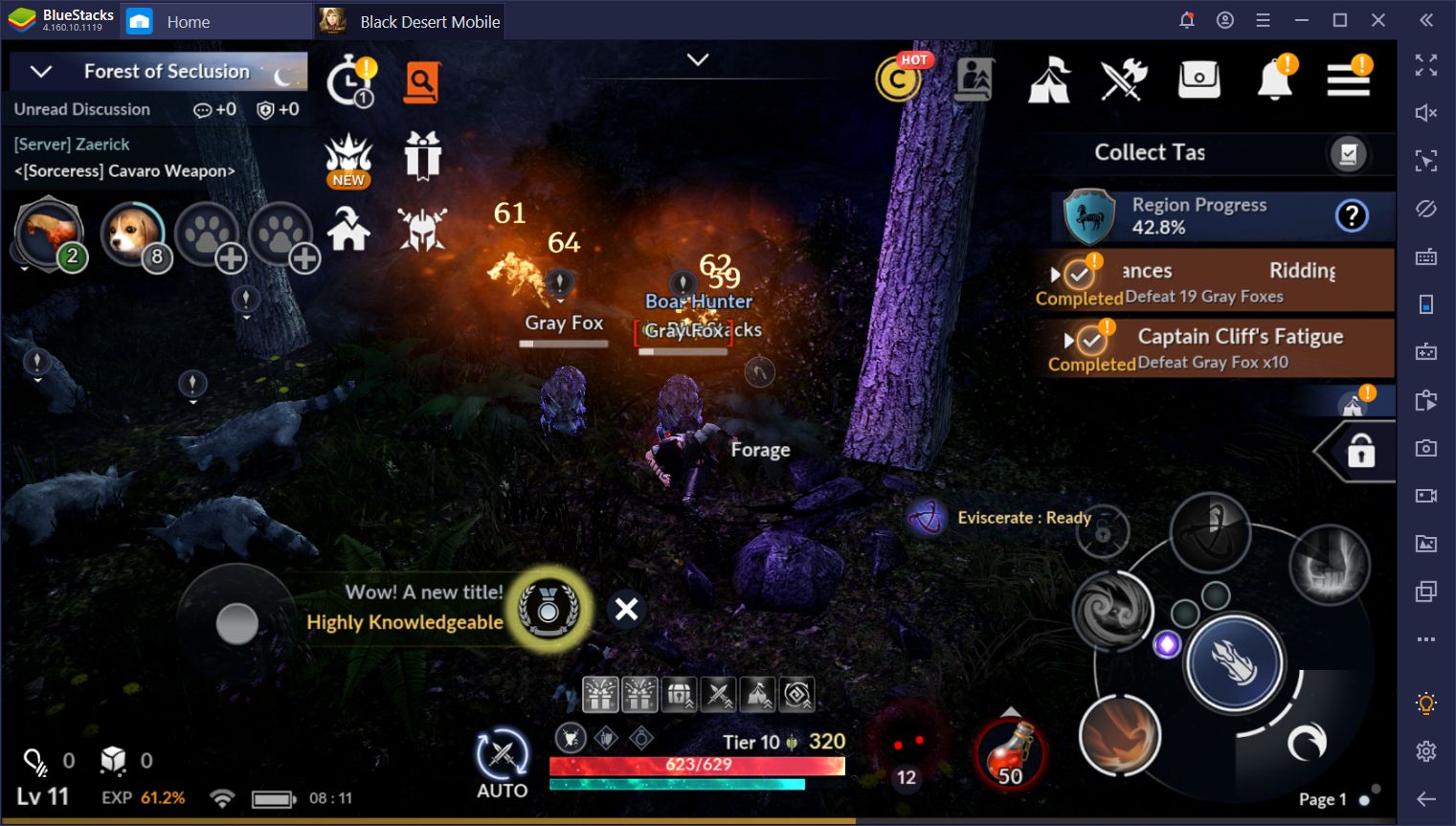 The Sorceress Playstyle
The Sorceress plays similarly to a speedy class. In fact, it's one of the first speed-based classes implemented in Black Desert Mobile, considering that the Kunoichi and Ninja classes are still missing. This class is ideal for those who enjoy playing the rogue-type classes, but that also want versatility in how they approach most combat situations.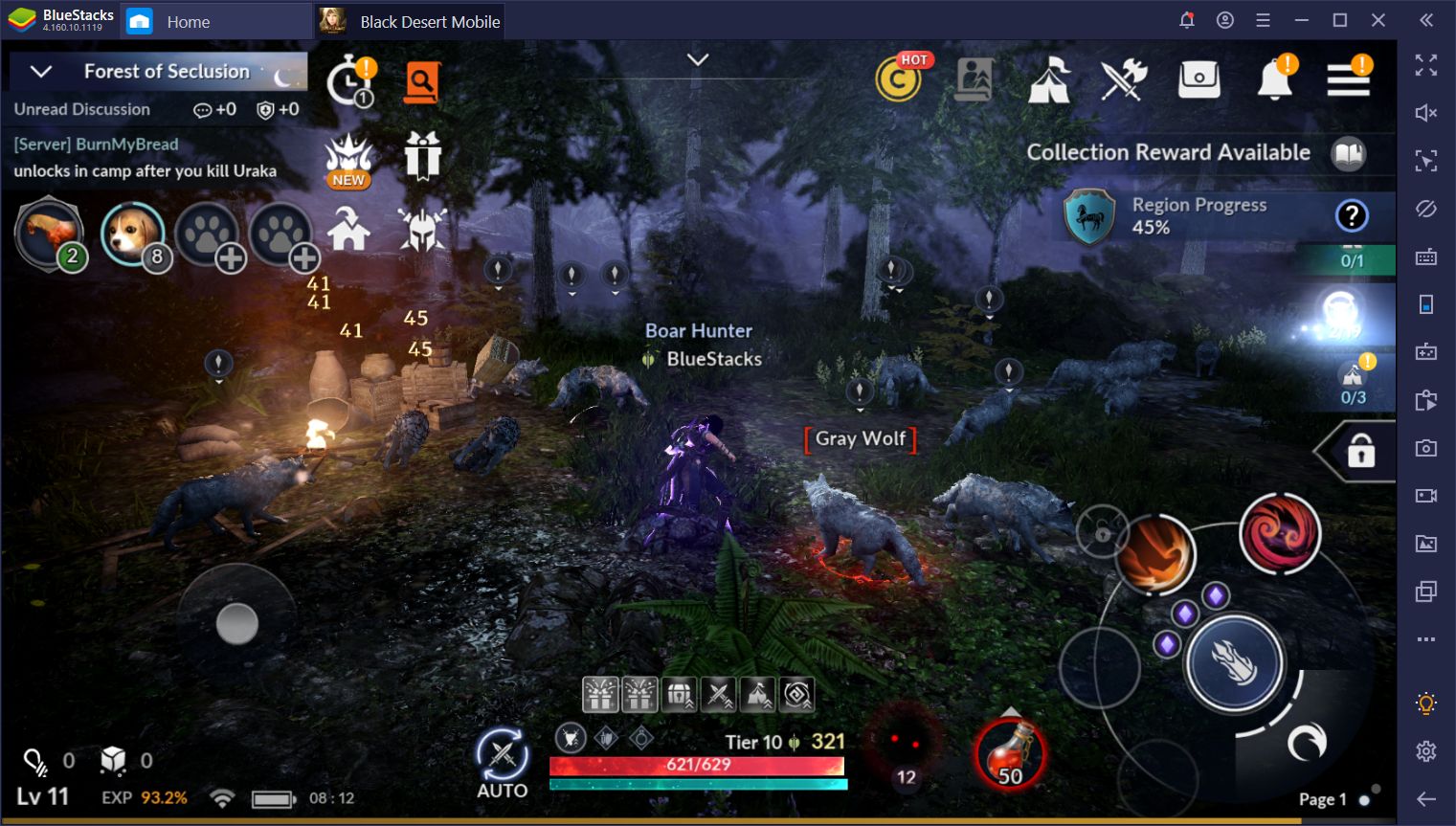 With that being said, the Sorceress is fairly straightforward, with powerful single-target skills to deal with most threats, as well as devastating AoE blasts to combat crowds of enemies. With a few exceptions, her single-target kit is usually very fast and allows for canceling animations with a dodge in order to avoid attacks and keep the pressure up. Her AoE blasts are quite fast, too, though skills like Doom Vortex have long casting times. Luckily, the slower skills usually have super armor so, while you can still get hit while casting, you won't get interrupted.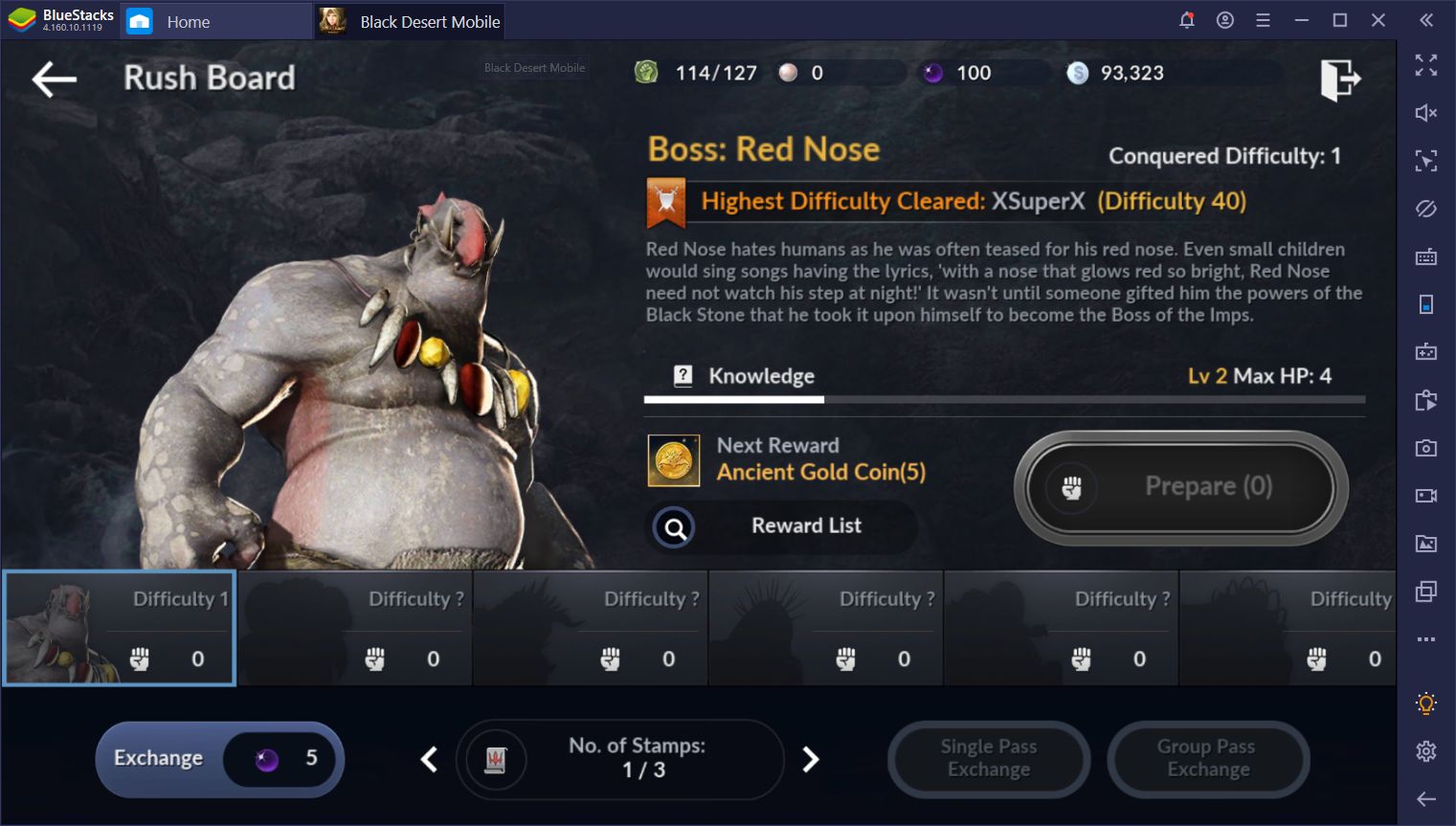 Between being able to get up close and personal with her foes, or staying back and dealing with threats from a distance with her ranged skills, the Sorceress in Black Desert Mobile is a veritable force to be feared in the battlefield. In the right hands, she's powerful in both PvP and PvE combat.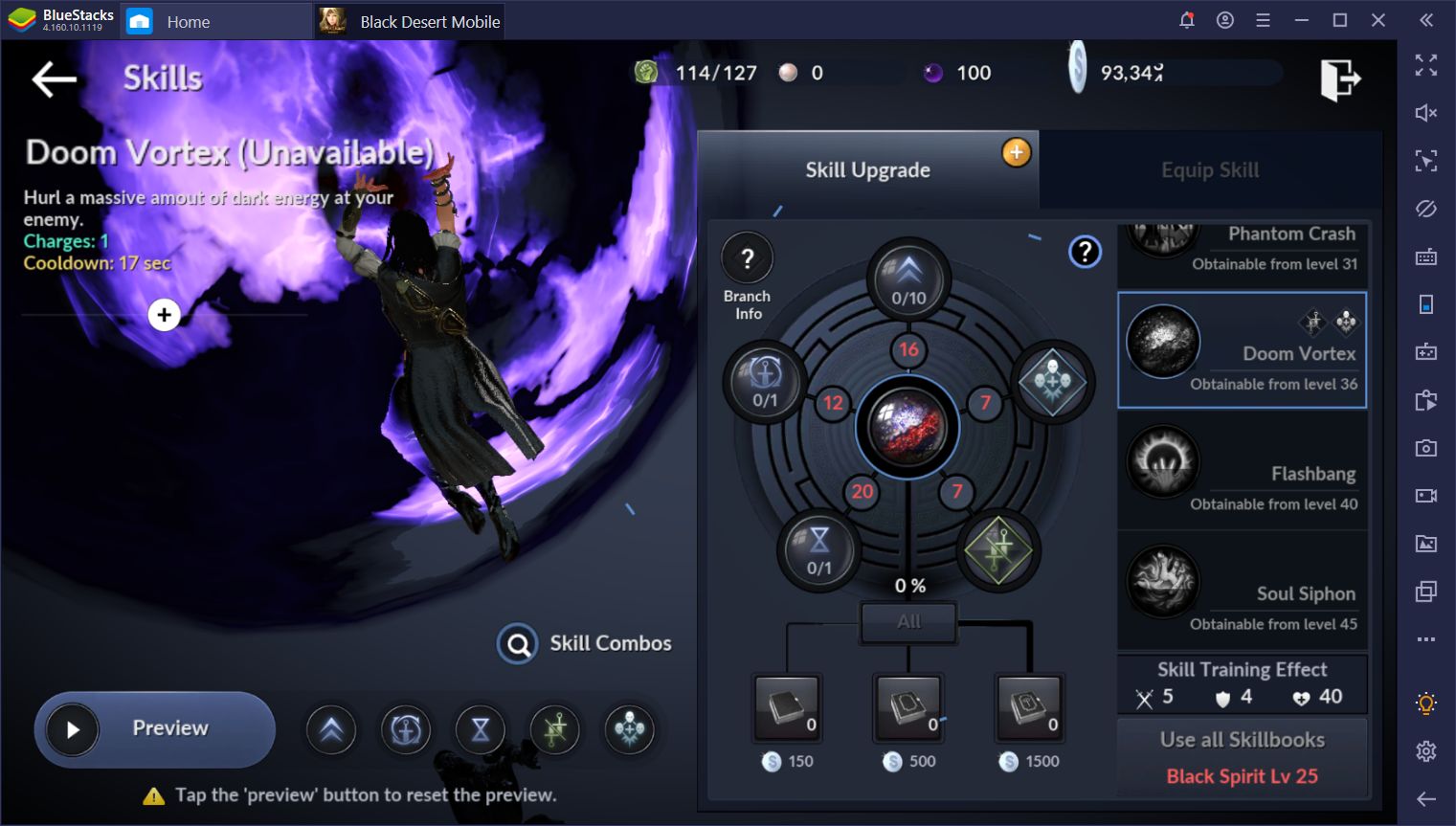 Have you already tried the new Sorceress class in Black Desert Mobile? What did you think of her kit in this version, and how does it compare to her PC counterpart? Leave us your thoughts and comments in the section below!