Game Guides
Castle Clash: New Dawn – Works Even Better on BlueStacks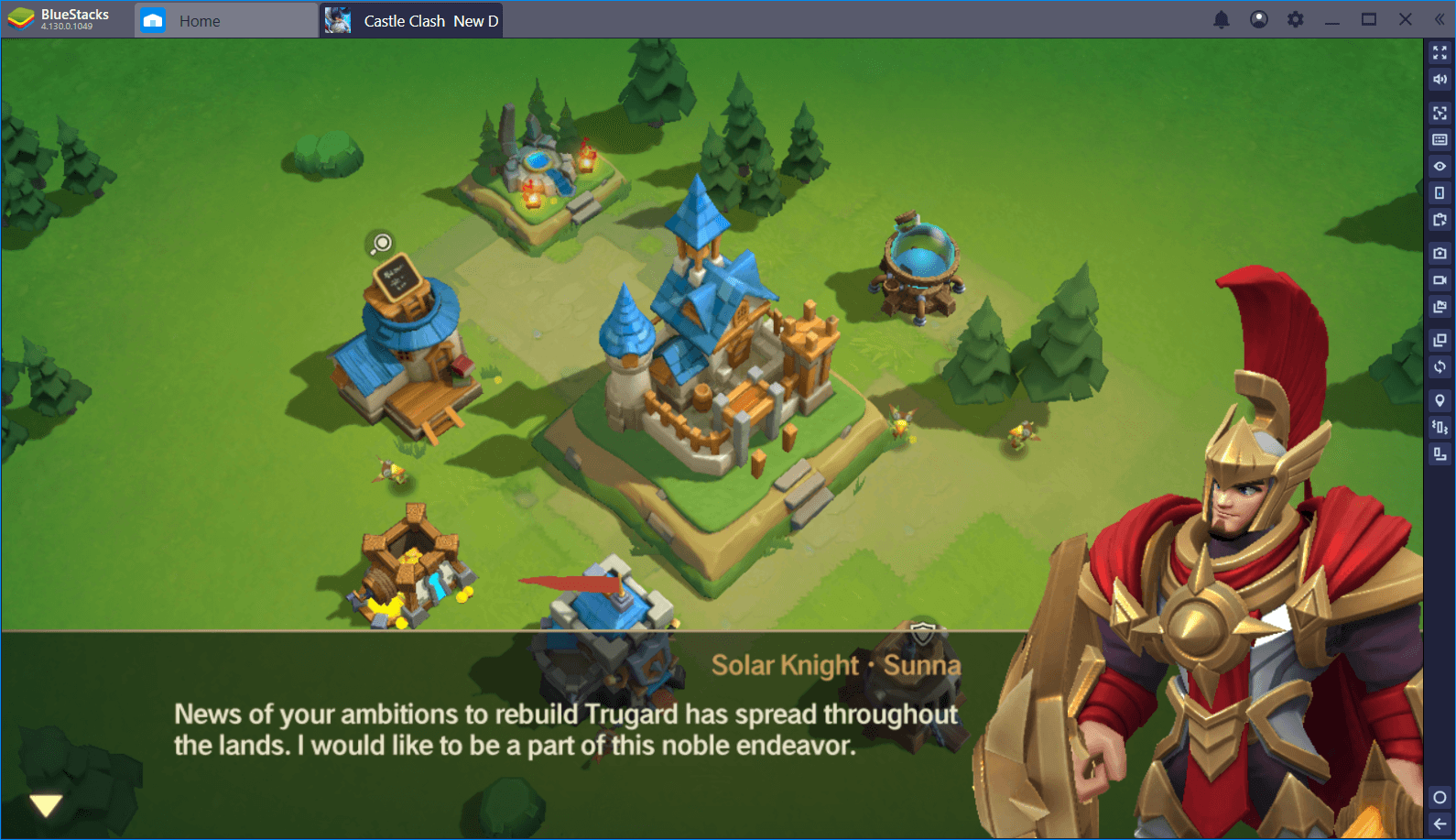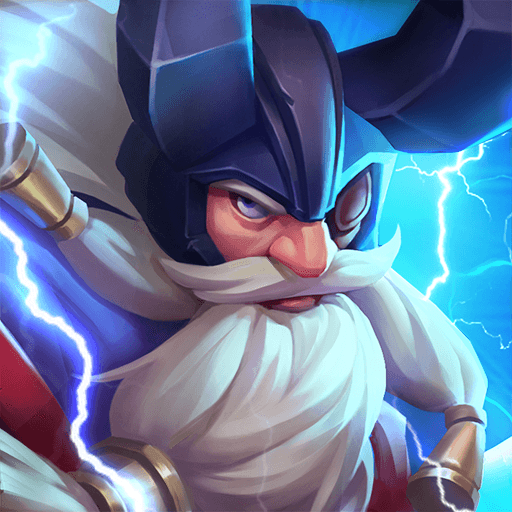 IGG's Castle Clash: New Dawn has made some waves in the mobile gaming community since its release. As we've already discussed at length in our review of the game, many appreciated the game's refreshing new look, but not all feedback was positive. Overall, the new title of the series does bring enough improvements to be considered a game of its own, although we can also understand why the transition might be difficult for those who have previously invested in CC1.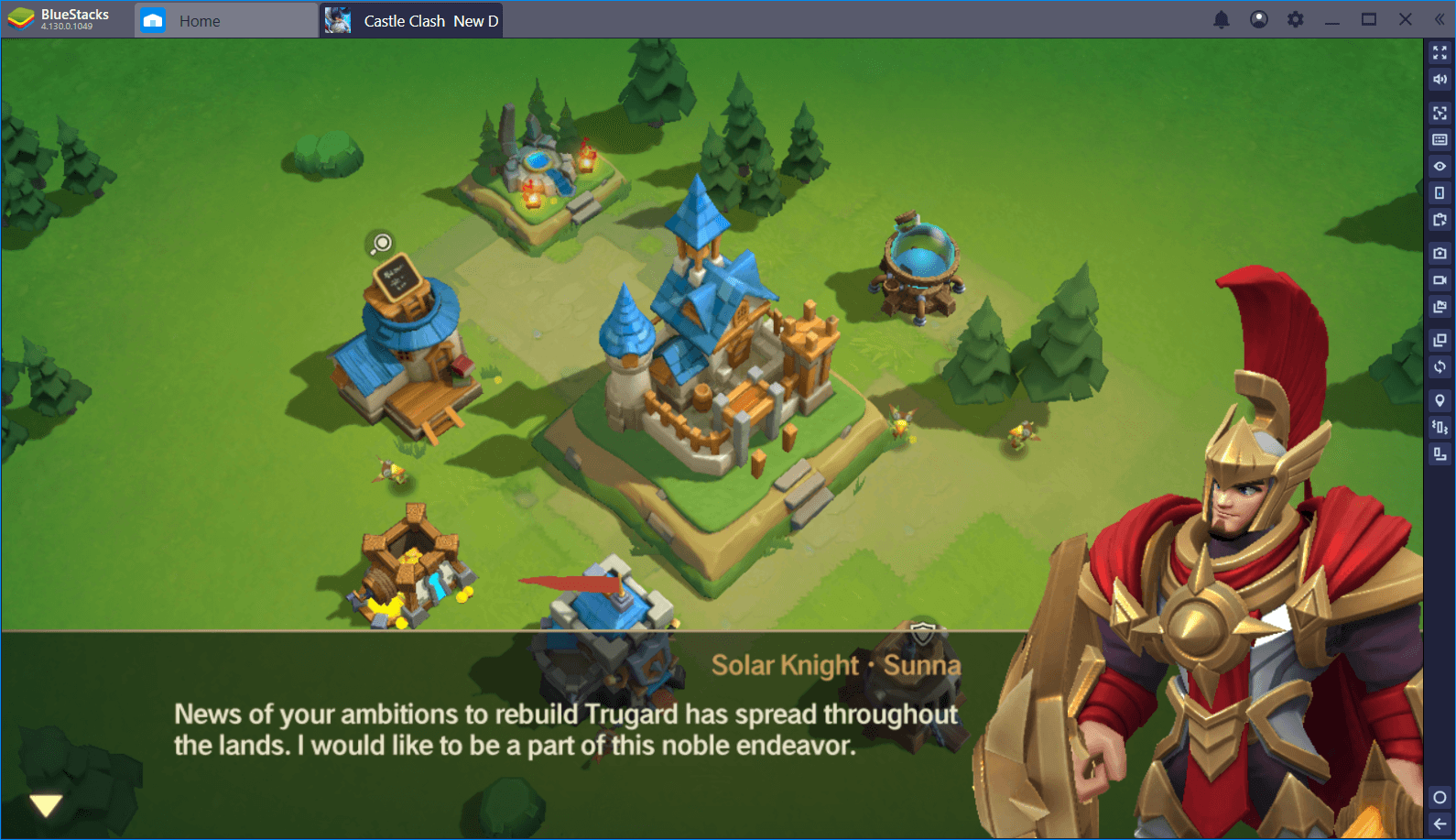 Setting this controversy aside, we'd like to focus on how you can improve your gameplay even further if you do choose to start a kingdom in CC: New Dawn. In other words, we'd like to show you how you can use several features of BlueStacks to both optimize and make your playtime more enjoyable in this recent mobile strategy release. Check it out!
A Stellar Example of Mobile Strategy
Castle Clash: New Dawn is like an intersection of several other mobile strategy games you might be familiar with, including the original CC, Lords Mobile, Clash of Clans, and more. Certainly, some of its features are not necessarily innovative, but the way that they are brought together in this most recent release by IGG is what catches out attention. The result is a complex strategy game with plenty of opportunities for interesting decision-making and theorycrafting. And that's exactly what we want from a game in this genre!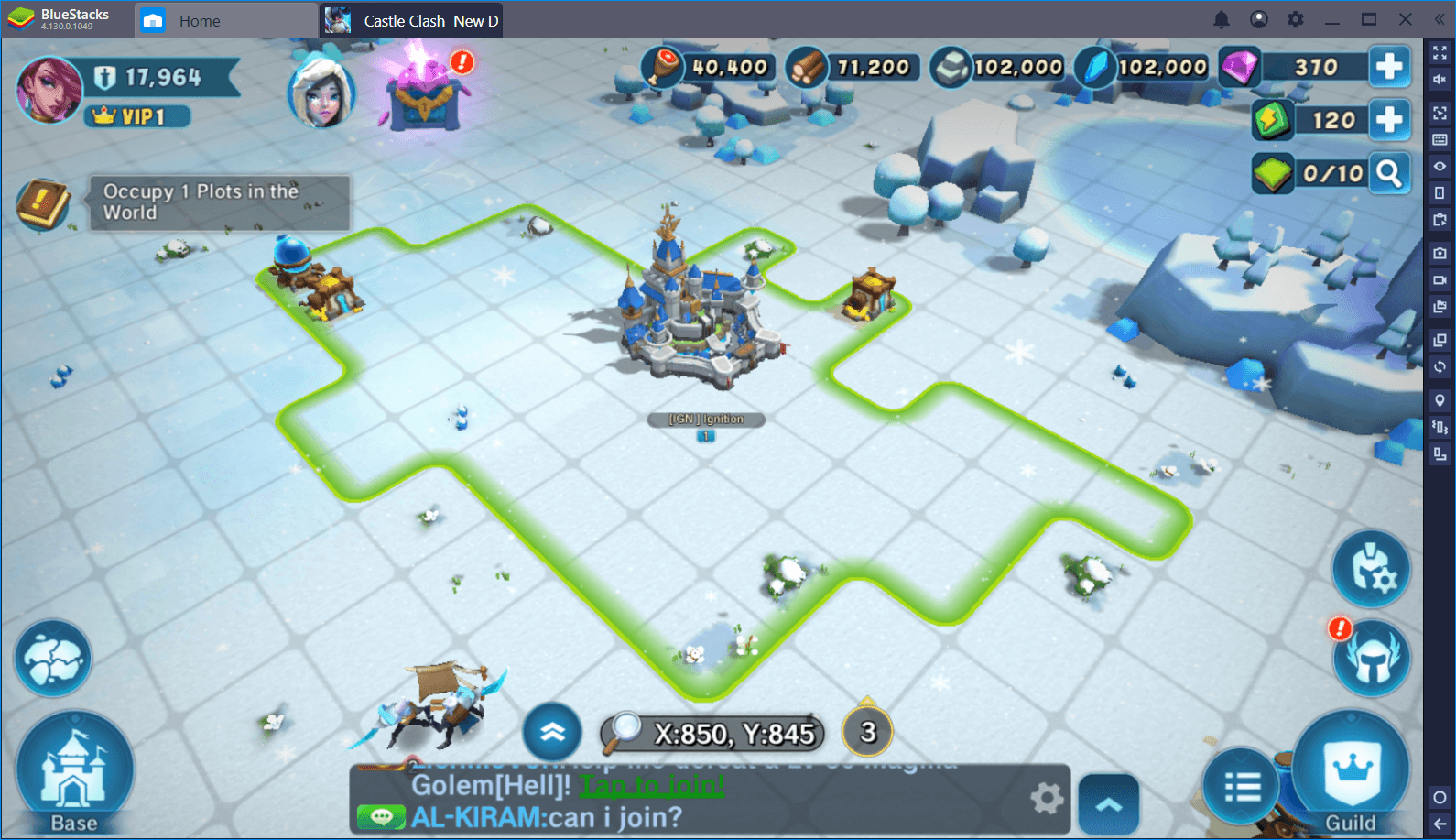 If you've played a mobile base-building war game before, you're likely well-acquainted with the basic mechanics. You start with a small castle and village and, as you develop, you gain access to more buildings, better walls and defensive structures, as well as more diverse troops and heroes. The goal is to build a base that is strong enough to protect your precious gold and mana. In addition, you aim to fashion an army that can penetrate other bases to steal much-needed resources and climb the PvP ladder.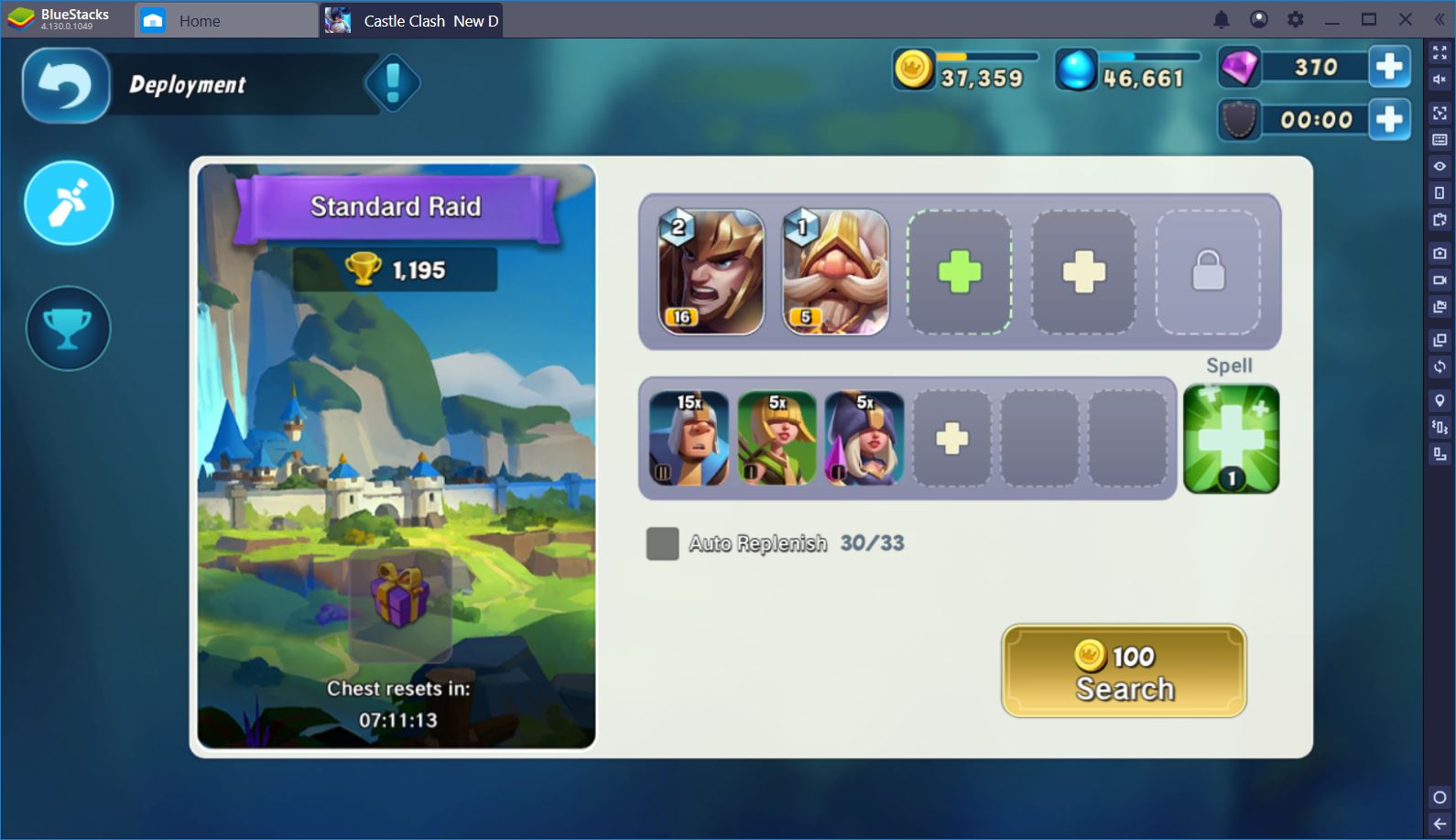 Naturally, there are other things to do, such as the PvE "Dungeon" campaign or the PvP Arena, but these take a secondary position. Your priority is always to strengthen your base, upgrade your heroes, and enact swift revenge on those who dare to raid you. For this, BlueStacks can be an incredibly handy tool.
When Every Moment Counts
Most PvE fights are a breeze in Castle Clash: New Dawn, but they are only a small taste of what this game has to offer. You'll likely spend a good part of your time accumulating resources; and we don't mean by farming. In this game, the only way to keep up with the gold and mana demands of your base is to raid, raid, raid, and raid some more. At first, destroying other bases is very easy, mainly because you're matched against new players who haven't had time to build proper defenses.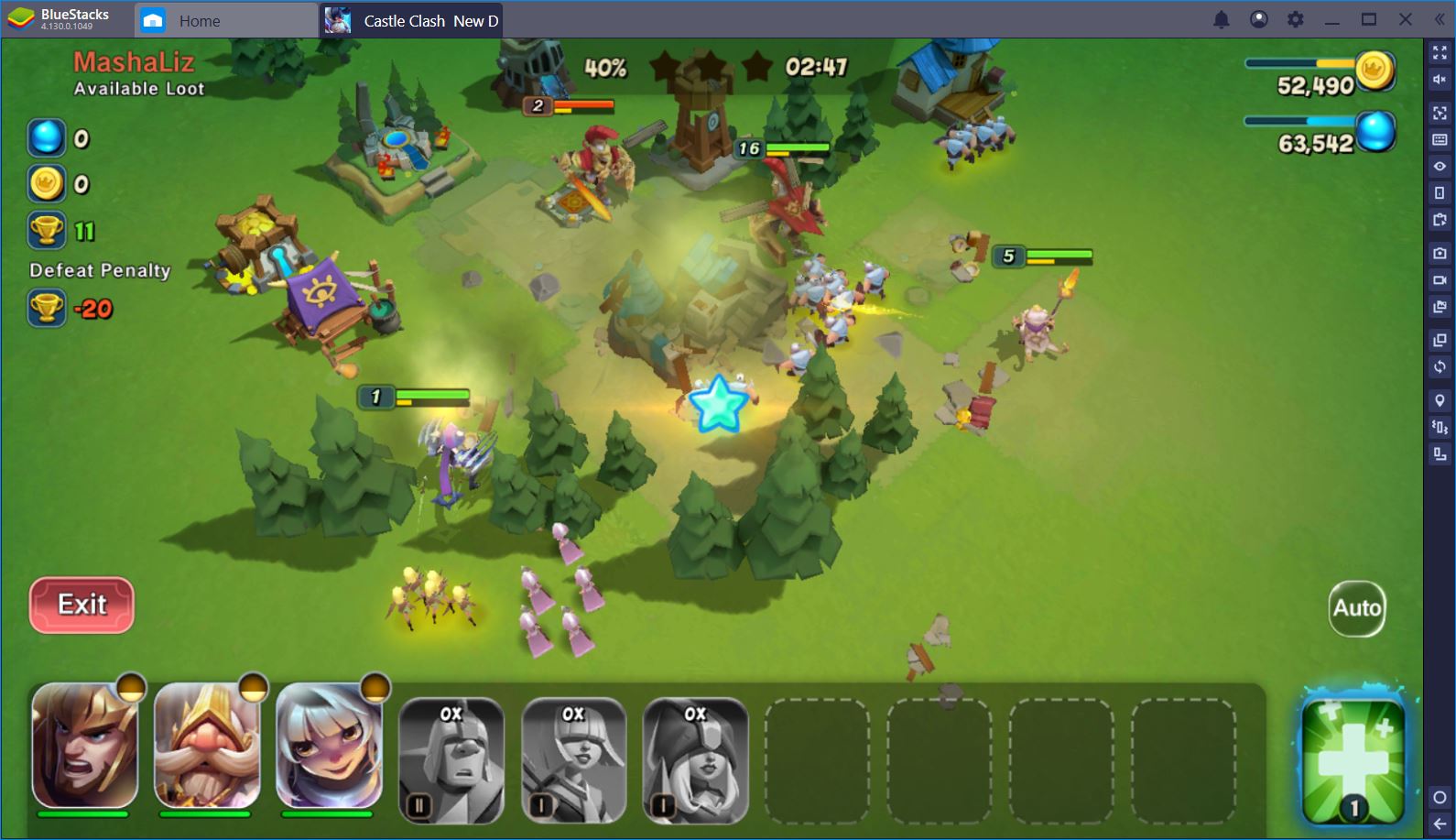 Once you need more resources, though, you have to attack much stronger players and that's where the fun starts. During these sieges, it's essential to choose the correct troops, but sometimes, your clutch control of heroes and spells can make the difference between a successful raid and an embarrassing loss.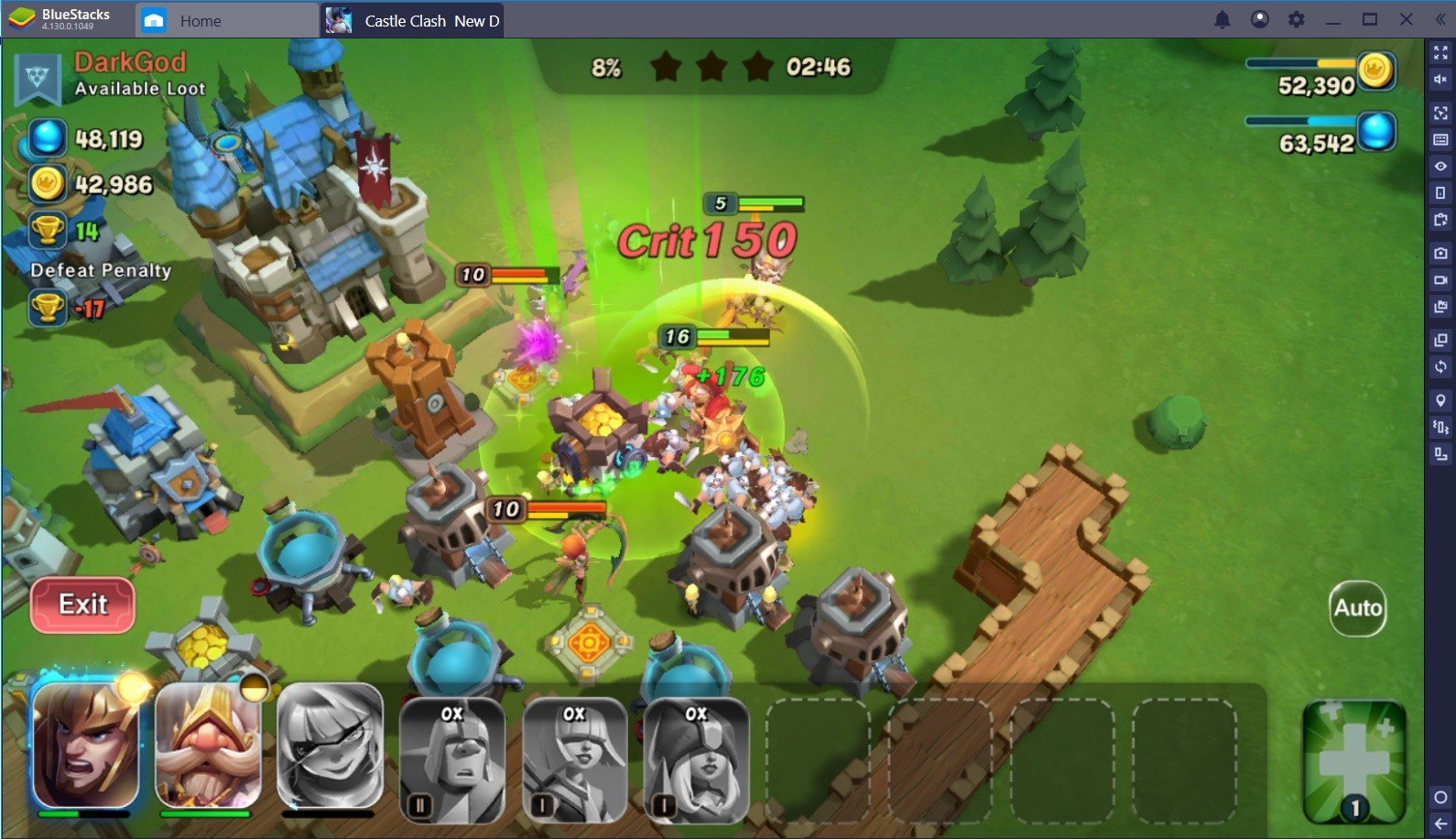 You have to be able to respond immediately when your troops or heroes need healing, for example, and that can be a pain to do when you're playing on a mobile device that isn't powerful enough to run the game properly. If you're playing on BlueStacks, on the other hand, you never have to worry about timing. Not only can you have a completely lag-free experience, but you can also use a couple of nifty tools to improve your command even further.
Gain Even Better Control of Your Army
Unlike in CC1, your troops play a more pivotal role in CC: New Dawn. To put it briefly, they've gone from relatively useless to actual damage dealers, so it's a great idea to keep them alive for as long as possible during sieges. Unfortunately, you cannot control your troops beyond choosing their entry location, so you have to rely on spells and hero abilities to ensure the survivability of your army.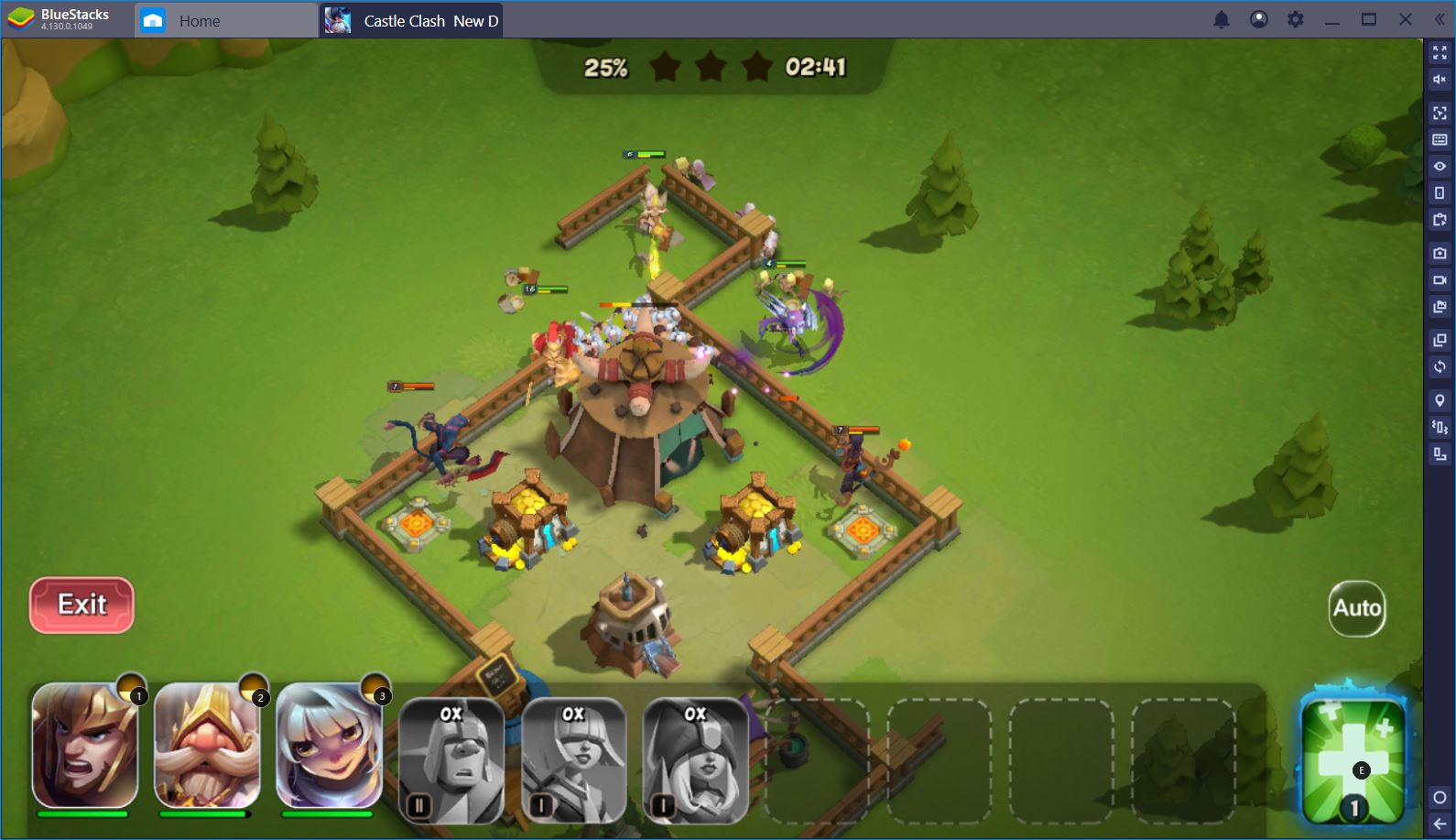 When you play Castle Clash: New Dawn on BlueStacks, the task becomes way easier, mainly because you have access to the Keymapping Tool. Using this handy feature, you can assign keys to different buttons on your screen, such as, for example, your heroes' abilities or your two spells. In our starter UI, for instance, we've assigned hero abilities to keys 1 through 3, while spells are activated with "E".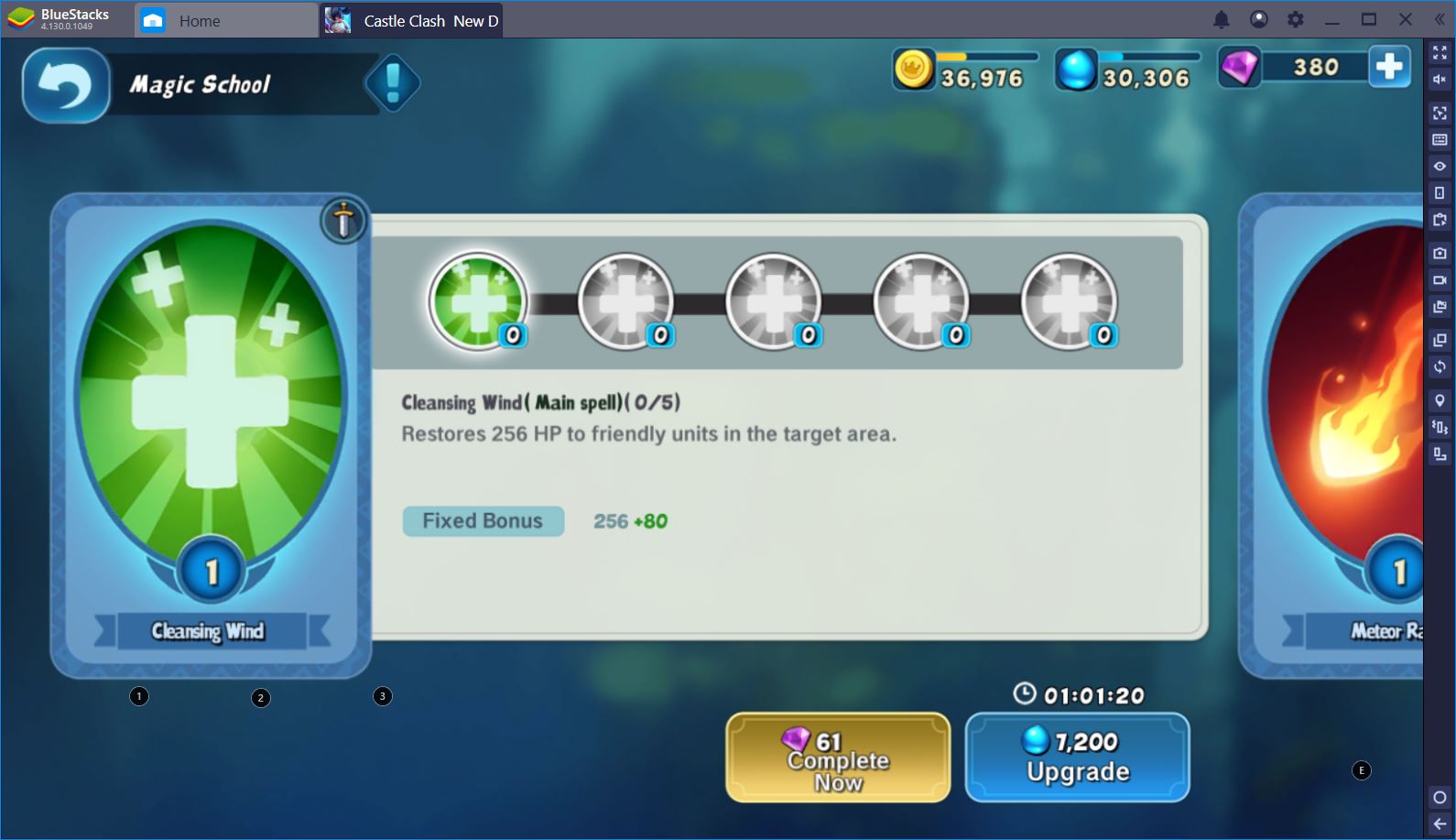 Need a clutch heal to save 5+ Mages? No problem! We can swiftly cast our healing spell by tapping E and choosing the correct location on the battlefield. Got to protect your army against a Tower or an enemy hero? Also no problem. We have Sunna's "Radiant Shield" ability standing by and we can activate it immediately by pressing "1".
Create Shortcuts to Optimize Your Playtime
Enhanced combat options are not the only advantage to playing on BlueStacks, either. You know how, especially in base-building games, you have to complete tedious tasks on a daily basis in order to keep your constructions running? With the BlueStacks Combo Key, you can wave these fun-sucking activities goodbye!
The Combo Key allows you to record a set of actions and play this recording at any time simply by pressing one key. Think, for example, about the fact that when you place new buildings, you have to upgrade them to your current castle level. The first 5 upgrades take no time to complete, but you have to click over and over again in order to get the job done.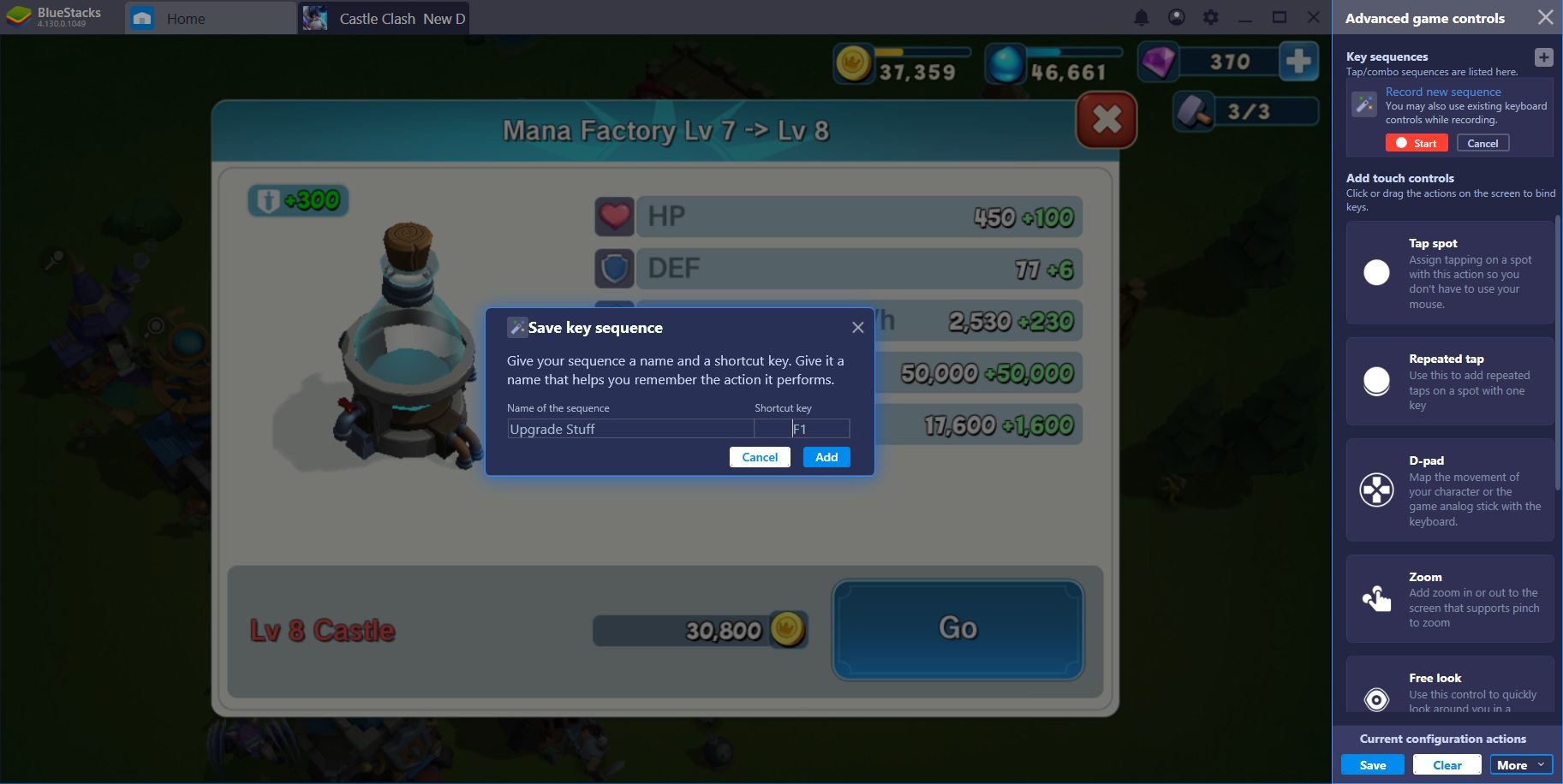 Alternatively, you could create a Combo Key for upgrading buildings by pressing on the small keyboard icon to the right side of the screen and accessing Game Controls. Then, you can press the "+" and "Start" options to begin recording. Once you're done with the upgrade, you can stop the recording to give it a name and a shortcut. That's it! Whenever we place a new building, we just press F1 and let it upgrade itself.
From upgrades to resource collection and hidden menus, there is no limit to what you can record using the Combo Key. Together with excellent performance and better army control with the help of the Keymapping Tool, this feature completes the list of reasons why you should play CC: New Dawn on BlueStacks. Of course, you don't have to take our word for it: try it yourself!