Game Guides
Castle Clash: New Dawn – Obtain and Upgrade Your Favorite Heroes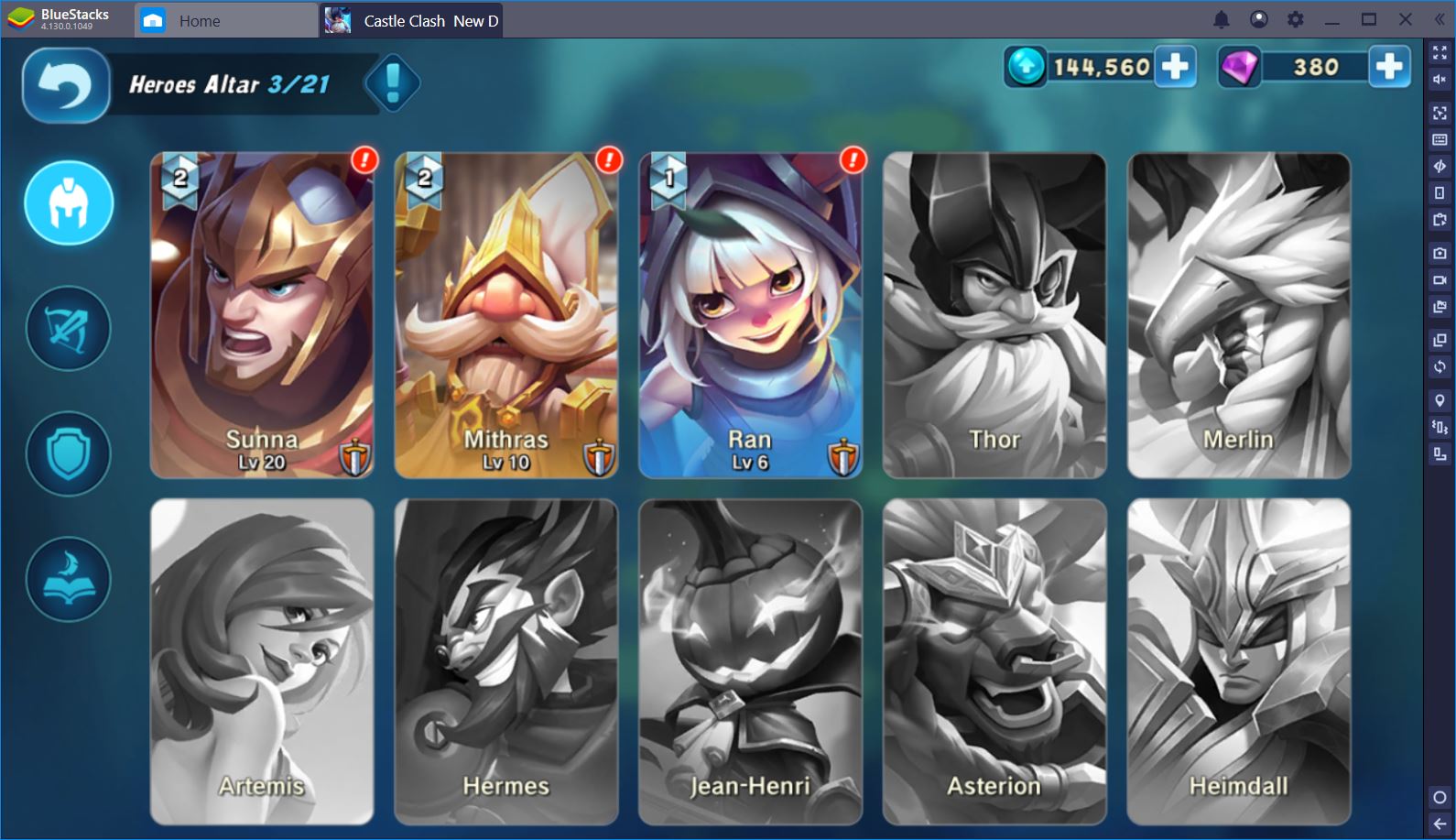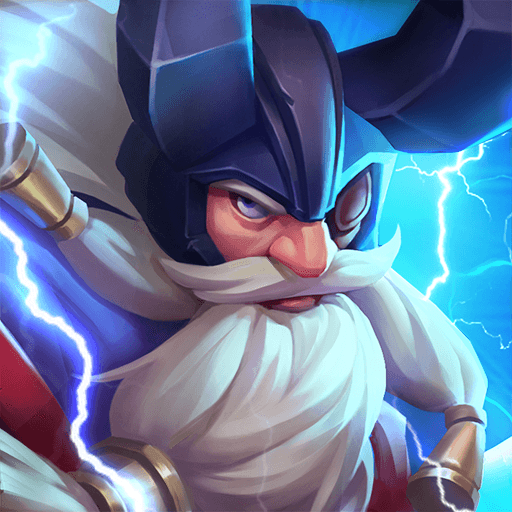 As we've already mentioned in our review of Castle Clash: New Dawn, troops play a more significant role in this game than they did in the original CC. Nevertheless, heroes remain the stars of the show, so to speak, since they are both excellent damage dealers and resilient tanks. Even if you will use troops more than you did before, you'll still use heroes first during every siege in order to soak up most of the incoming damage.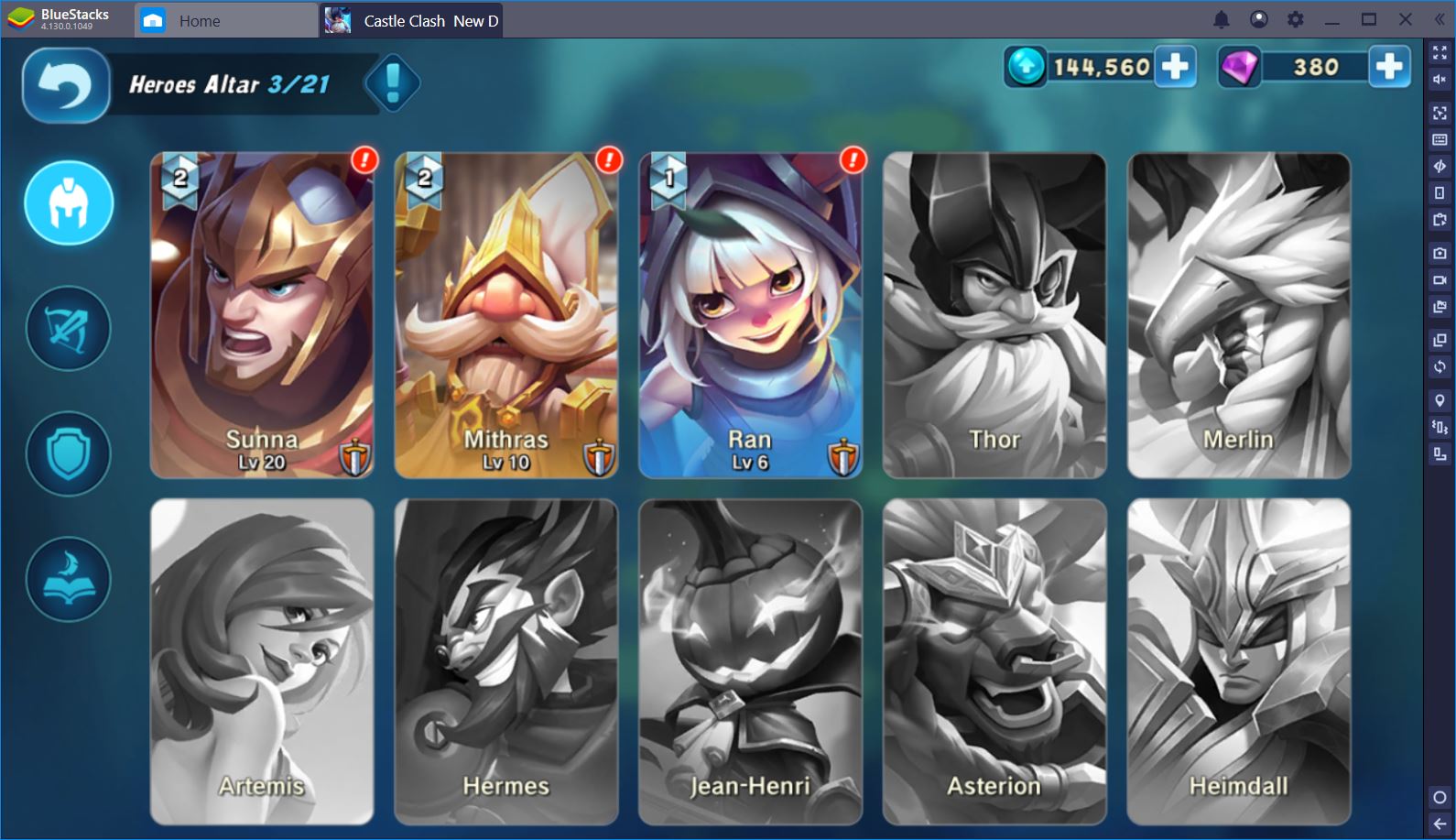 Since heroes are so important in CC: New Dawn, we thought we'd put together a quick guide on how you can get more of them and how to upgrade the ones you already have. Learning this information won't make it cheaper to buy new champions – if that is your plan – but at least it will teach you how to spend your resources and when. Rest assured that these units can be accessed by F2P players as well. As always, though, the process demands a lot of patience and perseverance.
How to Get More Heroes in CC: New Dawn
There are three main ways to unlock new heroes in Castle Clash: New Dawn. The first and most obvious is by purchasing them with real currency. Not all heroes can be accessed in this manner, but some – such as the Thunder God – come in neat packs that include the unit itself, as well as some upgrade materials. If you're willing to pay for them, that is.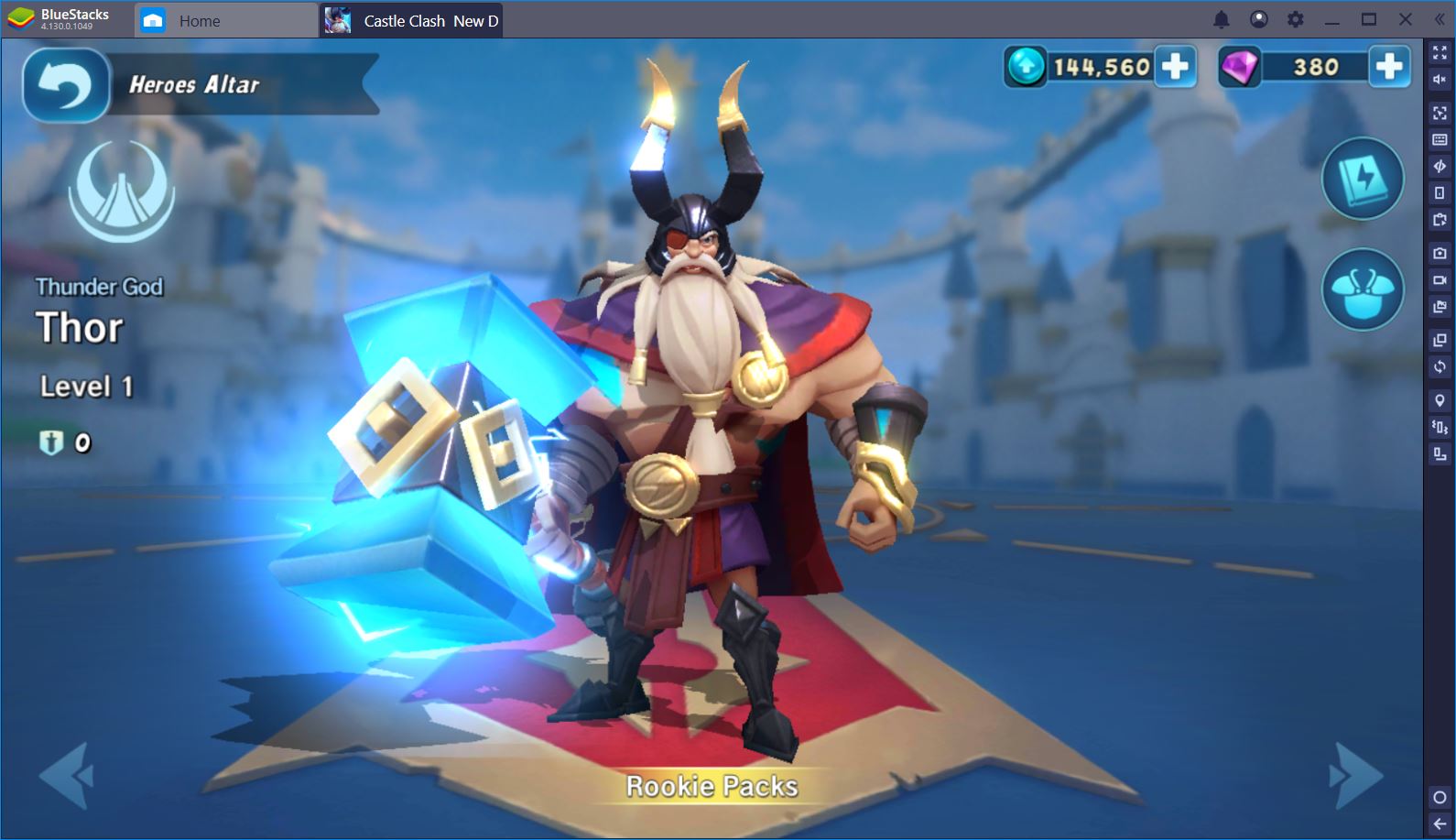 A far more F2P-friendly method to add more heroes to your Castle is by completing the PvE "Dungeon" campaign. Almost every map gives you the opportunity to both earn a new hero and upgrade them a little bit. For instance, you can unlock and upgrade Mithras by completing the first 10 levels, while Bishamon the Ninja follows quickly in levels 11-20. Although you do have to develop your base and army in order to progress through the campaign, this is, by far, the most reliable way to earn new heroes without spending real currency.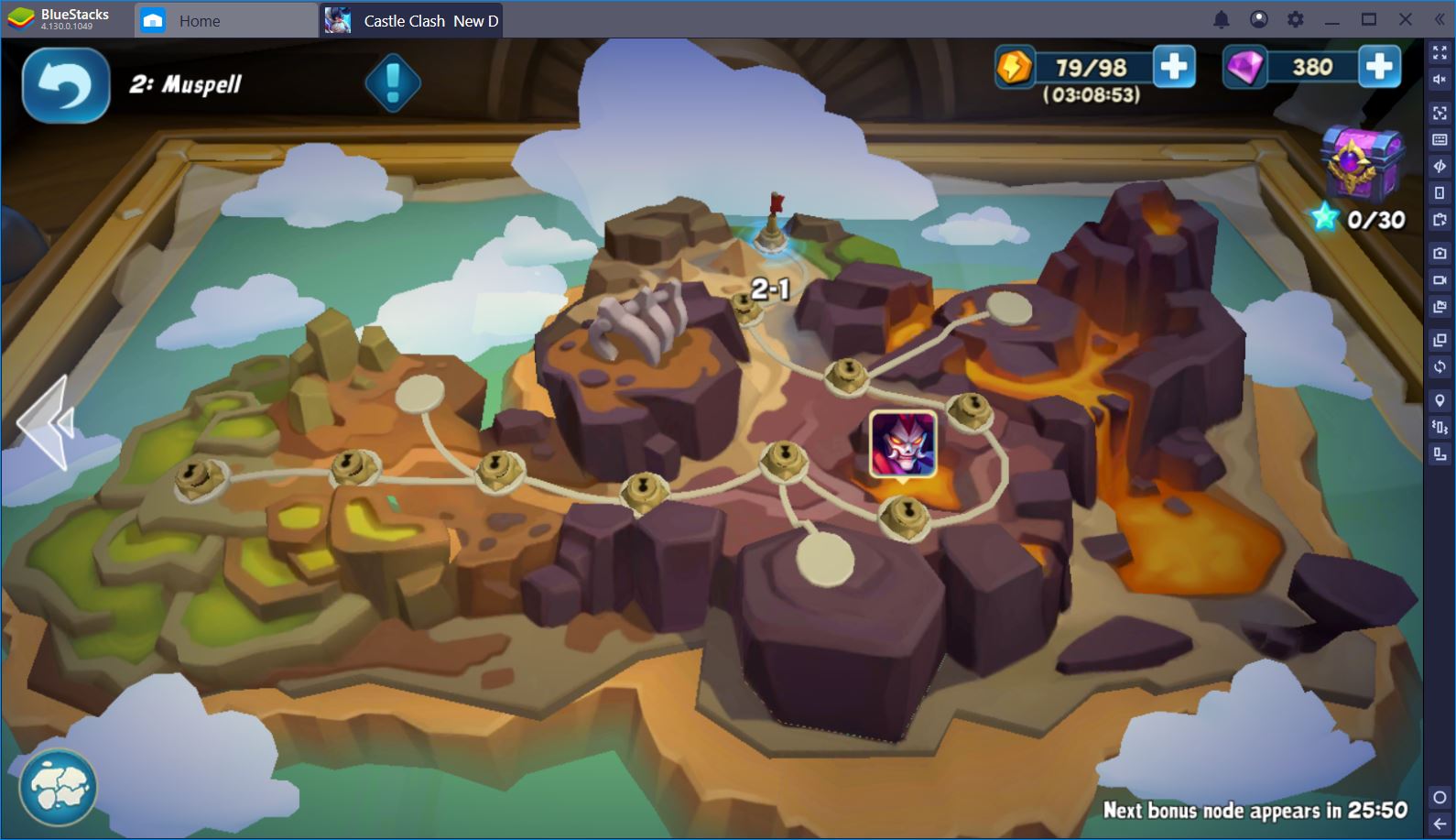 Finally, you can also unlock new champions by opening Wish Coffers in the Heroes Altar. You need 10 Wishing Keys to open a chest and you are guaranteed to find 1 hero per 10 opened chests. If you're not the lucky type, you might have to find and expend 100 Wishing Keys before you see a new champion, but, worry not, the keys can be obtained for free. Certainly, you can buy more keys using diamonds if you want to fast-track your progress, but you can also wait to obtain them from achievements, raids, and the campaign.
Now that you know how to get your hands on a hero you love, let's take a look at how you can upgrade him or her once they've joined your Castle.
Hero EXP and Levels
The most basic way to boost a hero's CP is to level them, which requires a special type of resource called Hero EXP. You can help a hero earn EXP on their own by using them in campaign missions or you can gather the resource from other sources and then spend it for levels in the hero menu. Unfortunately, you are not likely to be able to fully level a hero only by completing the campaign. Although you can repeat each mission an unlimited number of times for this purpose, you are limited by the amount of Energy you have each day.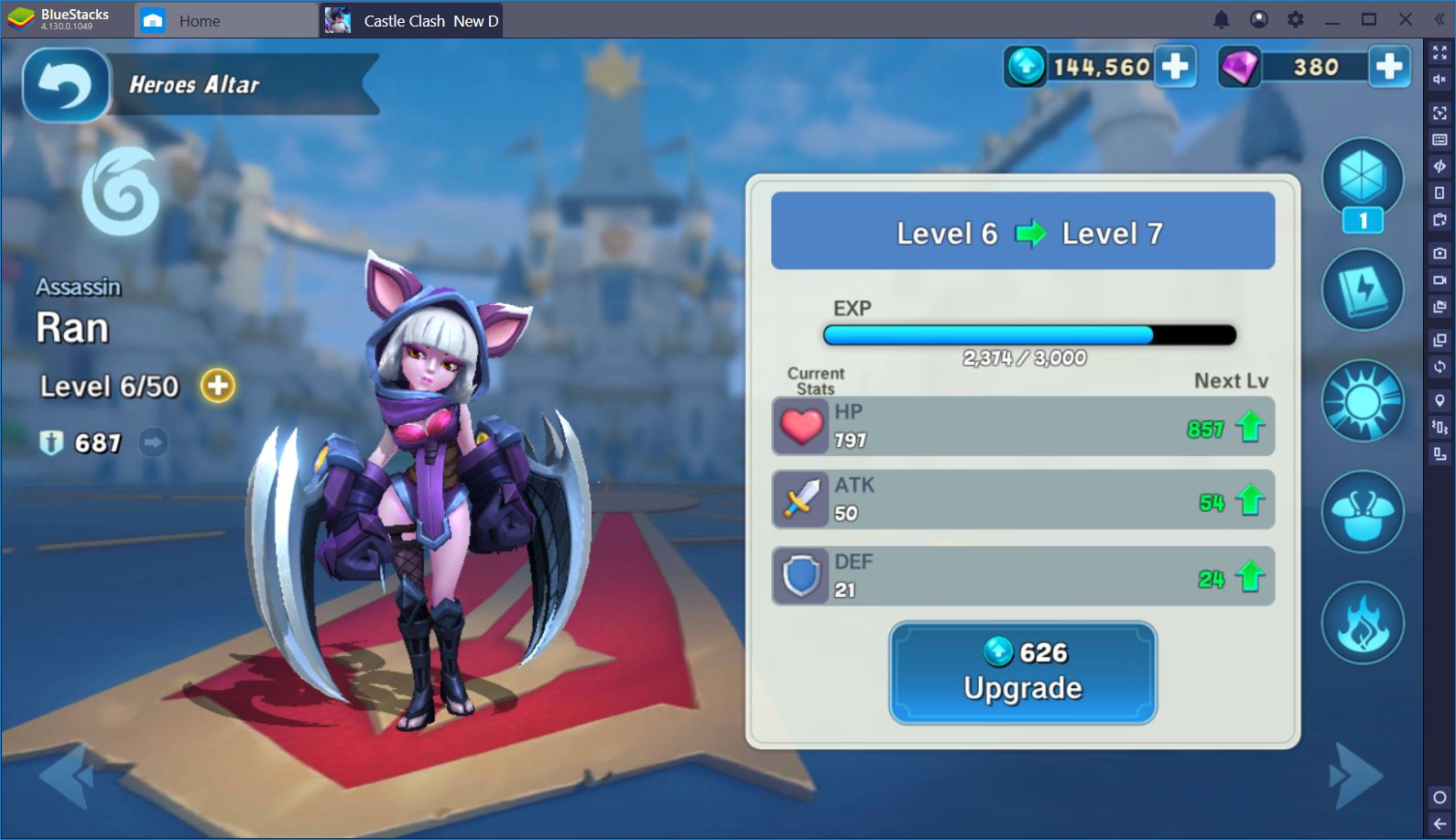 To ensure that your heroes progress at a faster pace, you have to gather Hero EXP. The Heroes Altar building in your base produces this resource regularly but at a fairly sluggish speed. Luckily, some dungeon missions also award Hero EXP as a standalone resource and, more importantly, you can buy tons of it at the Guild Mall. Just make sure to help out with guild tasks on a daily basis and you'll soon have enough EXP to bring your favorite heroes to level 50.
Hero Abilities and Passives
Another great way to enhance the utility of a hero is by acquiring and upgrading his or her abilities and passives. You can find these inside the hero menu by clicking the second button from the top on the right-hand side.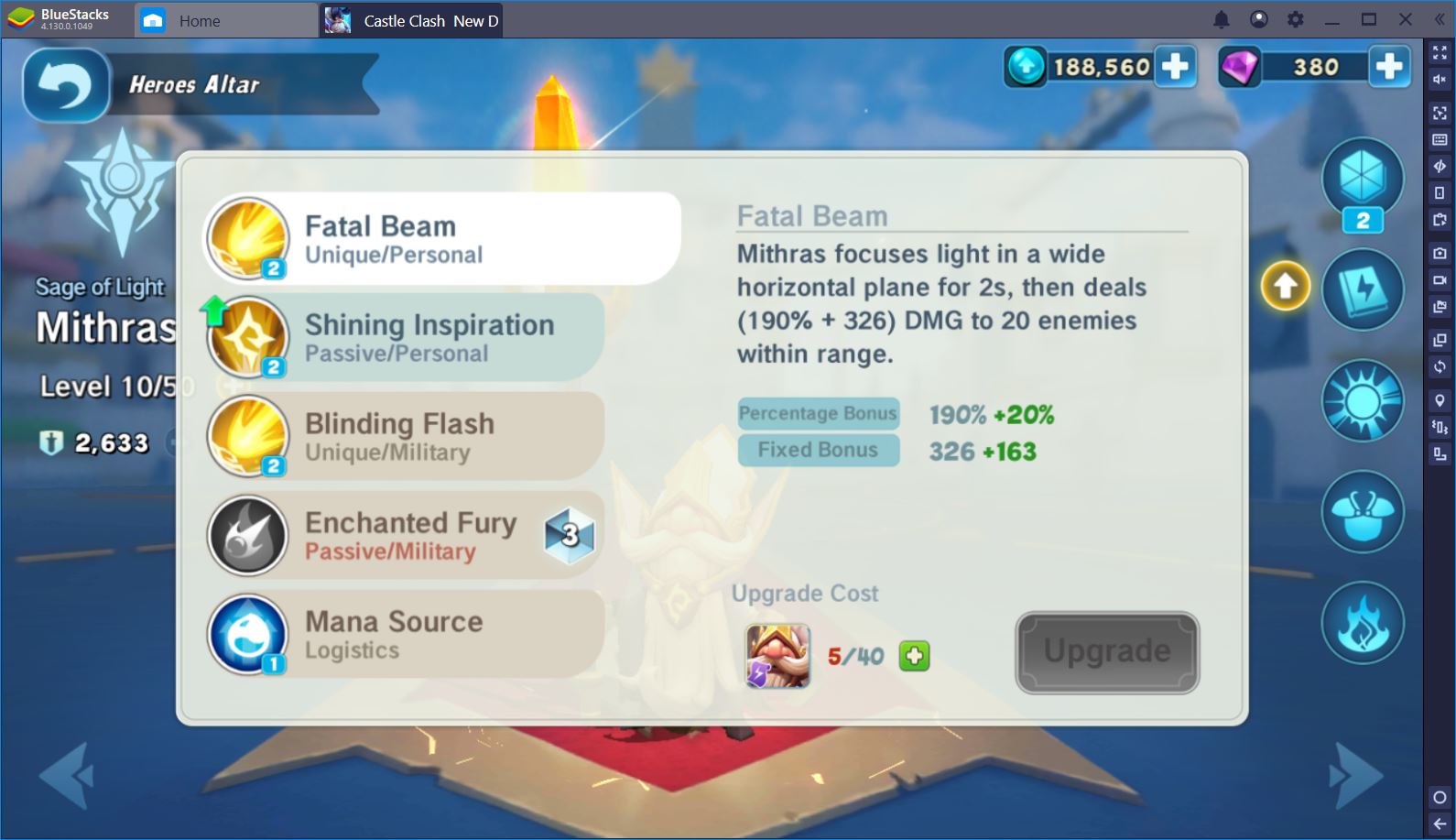 To upgrade an active ability that the champion can use in battle, you need skill scrolls specific to that champion. For example, if we want to boost Mithras' "Fatal Beam" to level 3, we need 40 Sage of Light Skill Scrolls. We can randomly obtain these from opening Wishing Coffers or we can farm them in certain stages of the "Dungeon" campaign. For Mithras, specifically, this means completing Stage 10 as many times as our Energy bank allows.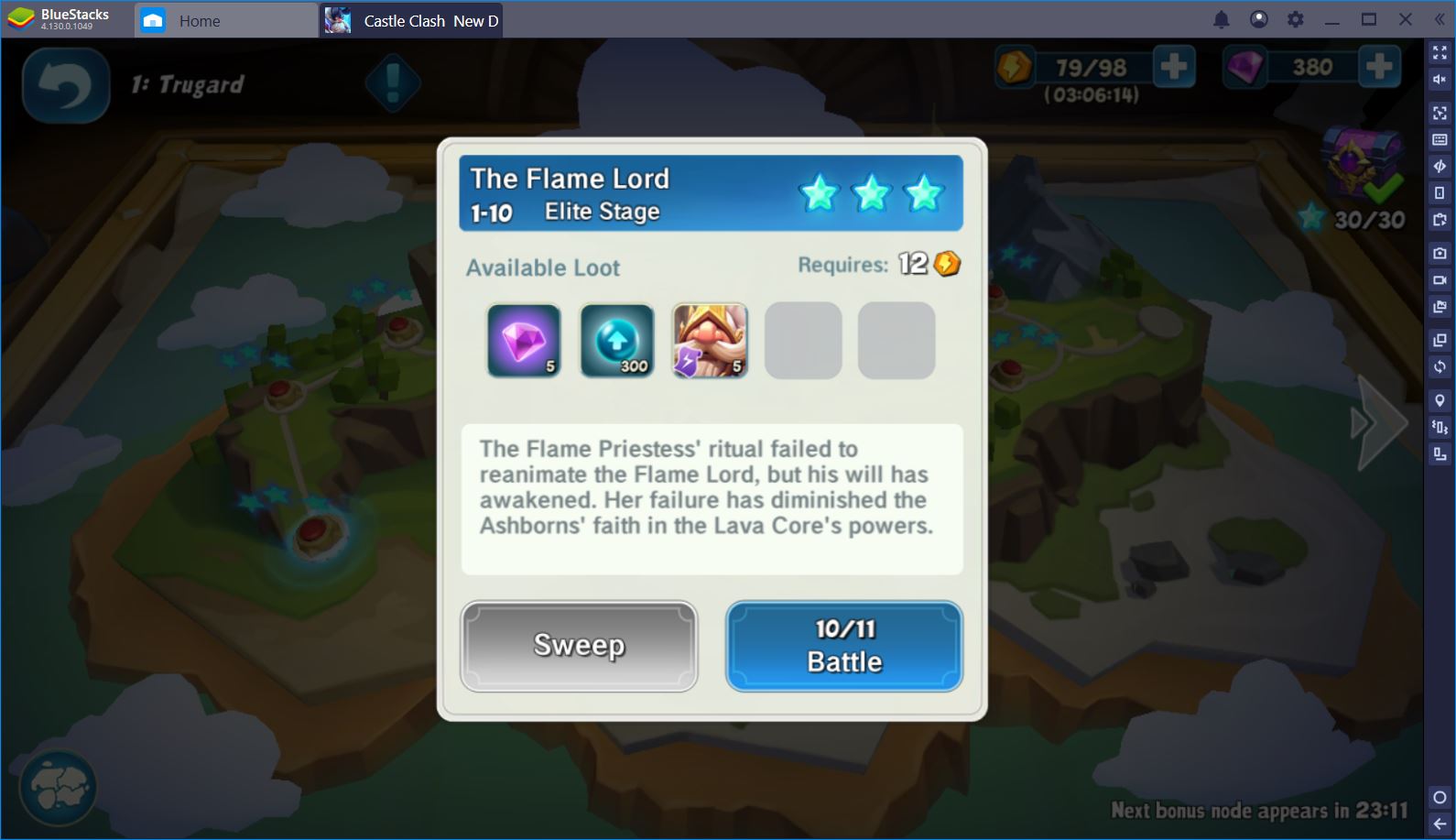 Passive abilities, on the other hand, are upgraded using Passive Skill Scrolls, which are common across all heroes. These can be obtained from achievements, purchasing packs with real currency, and by completing "Invasion" stages once we reach Chapter VI of the main storyline.
Enhancing Your Hero
Hero Enhancement can be accessed by pressing the top button on the right-hand side of the hero menu screen. This straightforward type of upgrade exchanges Shards specific to each hero in order to buff different stats, including ATK, DEF, and HP. Once you've enhanced a hero 10 times, you can raise their rank to further increase their CP, as well as their maximum level.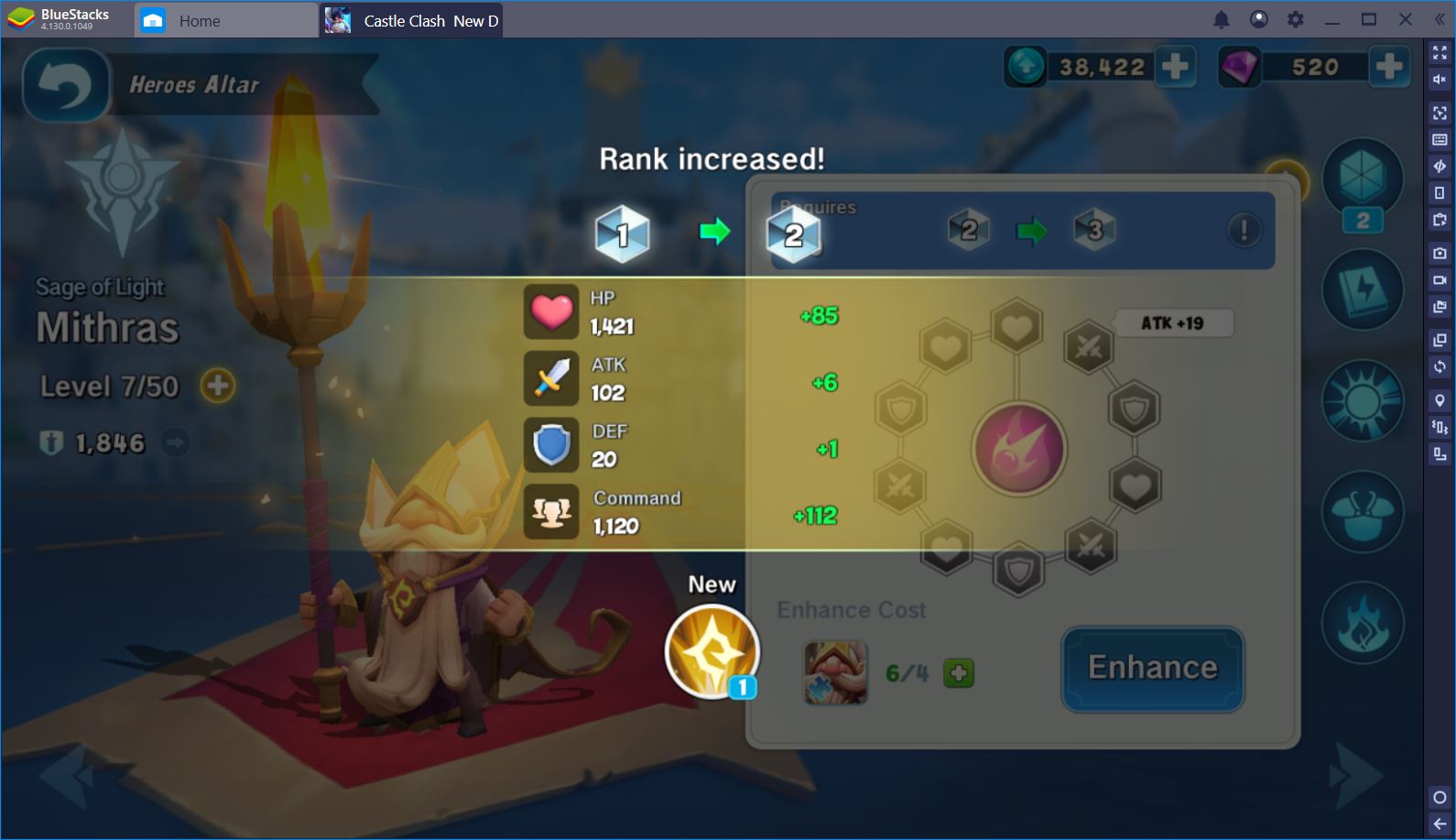 Each hero enhancement costs a number of Shards that is determined by the hero's current rank. A rank 1 hero, for example, requires only 2 Shards per upgrade, whereas a rank 2 one requires 4. Like skill scrolls, Hero Shards can be obtained randomly from Wishing Coffers, purchased at the shop, or farmed in different stages of the "Dungeon" campaign.
Awakening Your Hero
Once the hero reaches level 20, he or she can be awakened using Rouserocks and specific Waking Runes. A hero can be awakened up to 4 times and unlocks a new feature on each awakening. Upon reaching Divine I, for instance, our Solar Knight Sunna gains a new costume, while at Divine II, he can be further upgraded through the Spirit menu.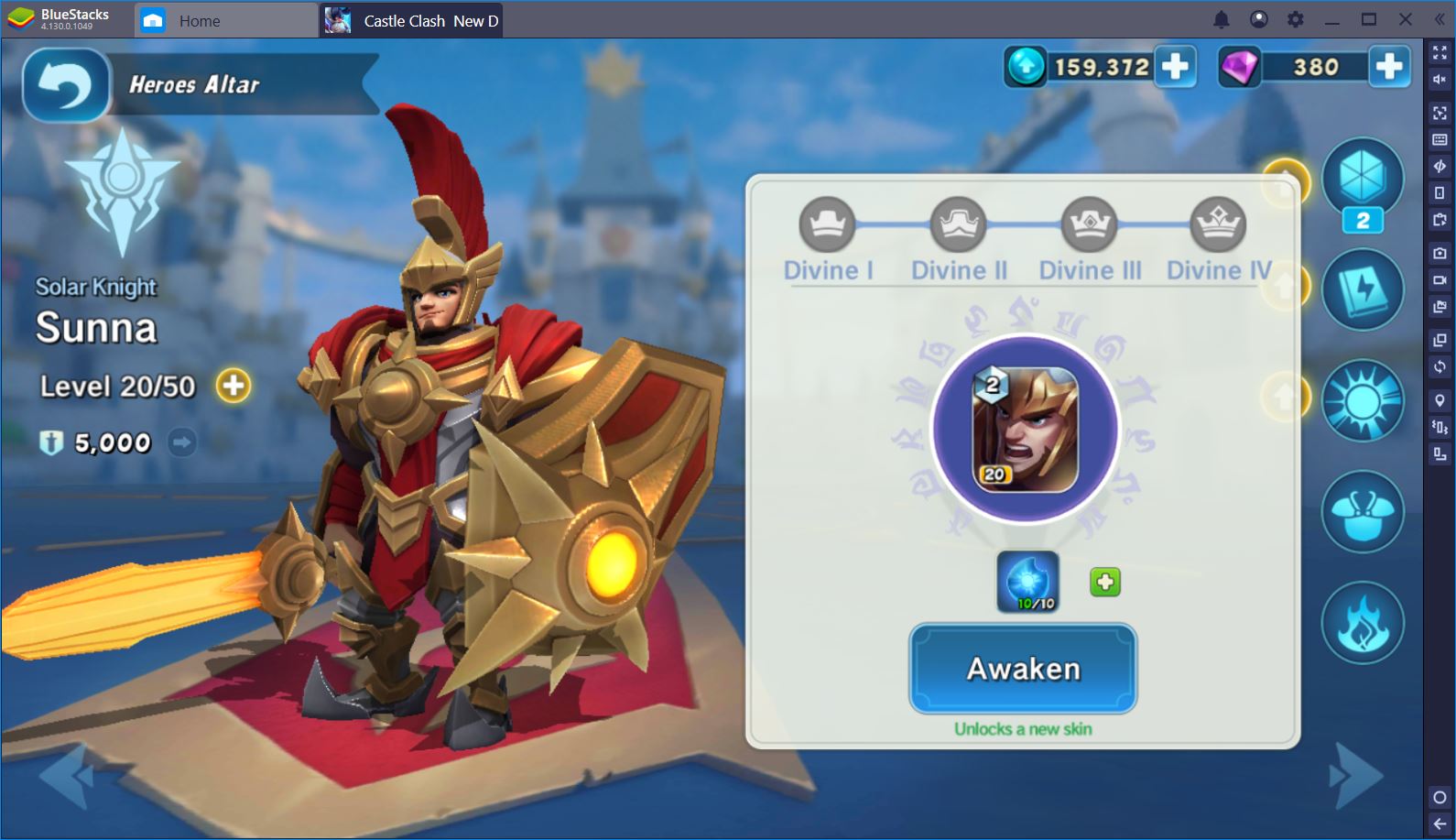 Awakening is probably the costliest hero upgrade in CC: New Dawn. Unless you're willing to fork out the real coin to obtain the necessary materials, you'll likely have to wait for several weeks before you can steal enough Rouserocks from World Vagrants or earn enough hero-specific Waking Runes from completing campaign missions with 3 stars.
Of course, if you're playing Castle Clash: New Dawn on BlueStacks, you have access to a number of additional helpful tools that can make the grind more efficient. After all, most mobile strategy games (and even mobile games, in general) feature a prominent grind component. Why not let BlueStacks take care of that while you enjoy the things you actually like to do in CC: New Dawn?