Game Guides
How to Optimize Your Gameplay in Chromatic Souls: AFK Raid on PC With Our BlueStacks Features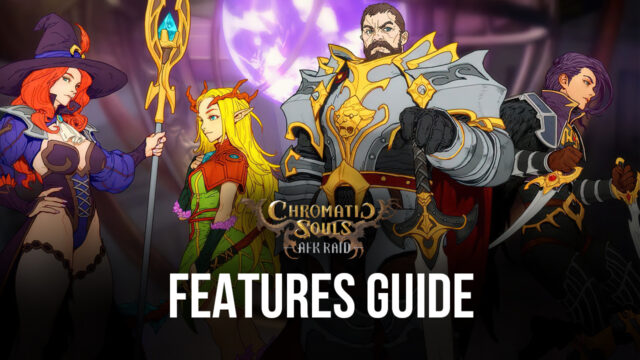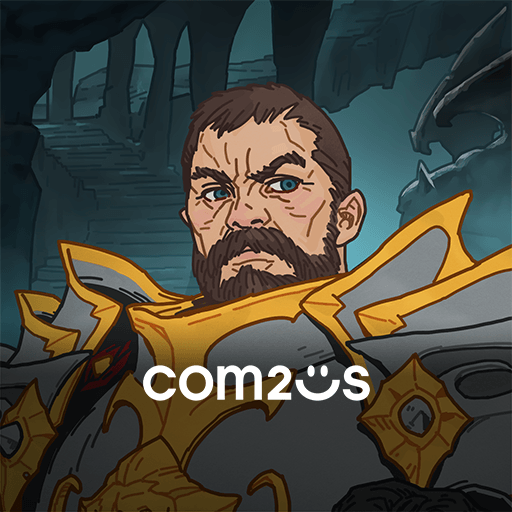 If mobile games are known for one thing, it's probably for their convenience and portability, allowing us to enjoy them on the go by playing them on our phones, no matter where we are, as long as we have access to the internet. However, one of the main drawbacks, at least for most of us, is that, unless we have a good phone, we'll have to deal with crappy performance and subpar graphics. And even with a nice phone, we'll still have to conform to playing on a small screen, and deal with battery drainage and overheating issues. Luckily, by playing Chromatic Souls: AFK Raid on PC with BlueStacks, you can not only get the best visuals and frame rate, but also access to a wide variety of tools to significantly enhance your experience with this game.
While playing on BlueStacks sacrifices the mobility aspects of mobile gaming, there's really no reason to suffer with a suboptimal experience if you're just relaxing at home and have free access to your PC or laptop, especially since our Android App player can run on virtually any machine. For this reason, we've decided to write this handy guide on how to use BlueStacks to optimize your experience with Chromatic Souls. In the following paragraphs, you'll find a few tips and tricks on how to use our tools and features to get the best experience with this idle RPG.
Getting the Best Graphics and Frame Rate
Despite being an idle game, Chromatic Souls has actually impressed us with its awesome graphics and art style, combining visually-appealing hand-drawn UI elements with great character models, animations, and combat particle effects. The result here is that, even if we don't have any input in combat, every fight is a visual feast for the eyes, one we never get tired of witnessing.
Even though Chromatic Souls can look great right out of the box, we can still tweak some of its settings to make it look even better. However, depending on your PC specifications and BlueStacks settings, we might have to do a few adjustments in order to ensure we get the best performance along with the improved visuals. Here's a breakdown of what you'll need to do:
Go to your BlueStacks settings by clicking on the burger icon on the top right, and navigate to the "Performance" section.

Assign 4 CPU cores and 4 GB of RAM to your emulator, and set the Performance mode to "High Performance". Also, make sure that the FPS slider below is set to at least 60 FPS. Finish by clicking on "Save changes".

Launch Chromatic Souls and go to the in-game settings by clicking on the gear icon in the main domain screen.

Set your Graphics to "High" and FPS to "High"
With these new settings, your game should be running at a silky smooth 60 FPS while also boasting crisp graphics and vibrant colors, giving you the best possible visual experience that Chromatic Souls can offer.
Play on Multiple Accounts Simultaneously to Get Nice Rewards
Though you'll probably be spending most of your time in Chromatic Souls auto-grinding to farm for resources and enhance your characters, as well as for blazing through the main campaign, you'll also need to participate in a variety of different modes to score some extra rewards that will help to expedite your progress even further. In this regard, your friend list is one of such features as it lets you both send and receive gifts from the people that you have added in the past. And since you can give and receive gifts once a day, the more people you have added, the more stuff you'll be able to get.
With BlueStacks, you can get access to the Instance Manager, a tool through which you can create several instances of our Android App player, and then use each of these to play Chromatic Souls on multiple accounts simultaneously. The practical upshot of this is that, aside from powering up several different characters at the same time, you can also add each of your accounts to each others' friend lists and both send and receive gifts among them. And since this game has such heavy automation features, you can easily play on several accounts with no effort—just set them up on one monitor and watch all your characters farm and level up automatically.
To set up your instances, you simply need to press Ctrl + Shift + 8 to bring up the Instance Manager. This panel will list all your current instances, both active and inactive, and will let you launch or close them, and even edit some of their settings. Furthermore, to create new instances, you can simply click on the "+ Instance" button and follow the instructions that appear on the screen. You can repeat this process for as many extra instances as your PC can handle, keeping in mind that each of these will require extra RAM and CPU to maintain. And once you have all your instances set up and ready to go, all that's left is to follow the steps to install Chromatic Souls on PC with BlueStacks, and you're set to start playing.
Once you're in-game, make sure to log in with a different Google account on each instance, and then to add each other in your respective friend lists, in order to send and receive gifts on each one, and cash in on some extra goodies. And once the Guild feature releases later on in a future update, you can even create a guild using all your different accounts, in order to get access to all the extra content, but without ever having to rely on other players.
By playing Chromatic Souls: AFK Raid on PC with BlueStacks, you can focus more on enjoying the game, and less on whether or not your phone will be able to run it with decent performance. Furthermore, our BlueStacks features will significantly reduce the grind, and take maximum advantage of the game's onboard automation features in order to let you play on multiple accounts at the same time with ease.