Game Guides
How to Install and Play City Smash on PC with BlueStacks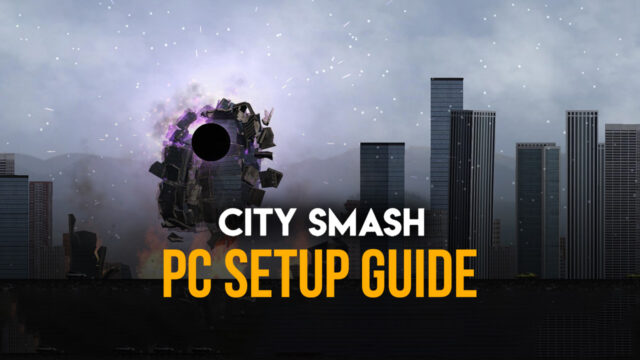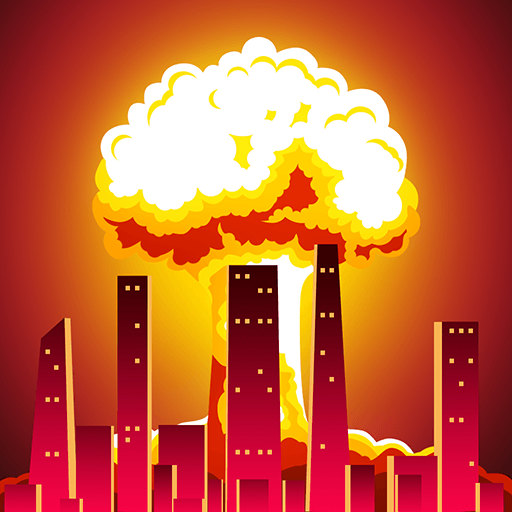 There's something just so cathartic about building something up, and then destroying it in one fell swoop. A while ago, we talked about Solar Smash, a game that's about, well, smashing up planets and other celestial bodies. That game basically had no objective—it was mostly a sandbox where you were given a bunch of different tools that you could use in order to destroy a variety of planets, with often fantastic results. In this sense, you essentially make your own fun as you find new and innovative ways to eradicate your target with unerring efficiency.
City Smash is another game from the same developers, Paradyme Games, where the objective this time is to once again wield a variety of tools and lay waste to different cityscapes. This game gives you a much closer view of the destruction that you cause, with your perspective being placed at street level, so that you can witness firsthand the destructive potential of your arsenal. Especially if you're playing it on PC with BlueStacks, you can admire your work as you destroy cities and bases in various creative ways, by cranking the graphics as high as they can go and enjoying the best visuals and silky smooth performance.
There are a variety of weapons and tools to choose from in City Smash, from the most basic and straightforward missiles and explosives that can cause quite a bit of damage, to vastly powerful atomic bombs that can level the entire screen in one blow. These tools also include natural disasters such as tornadoes, strong winds, tsunamis, volcanoes, thunderstorms, and even devastating earthquakes. All of these come alongside with celestial and physical anomalies and phenomena like meteors, black holes, portal, and so much more.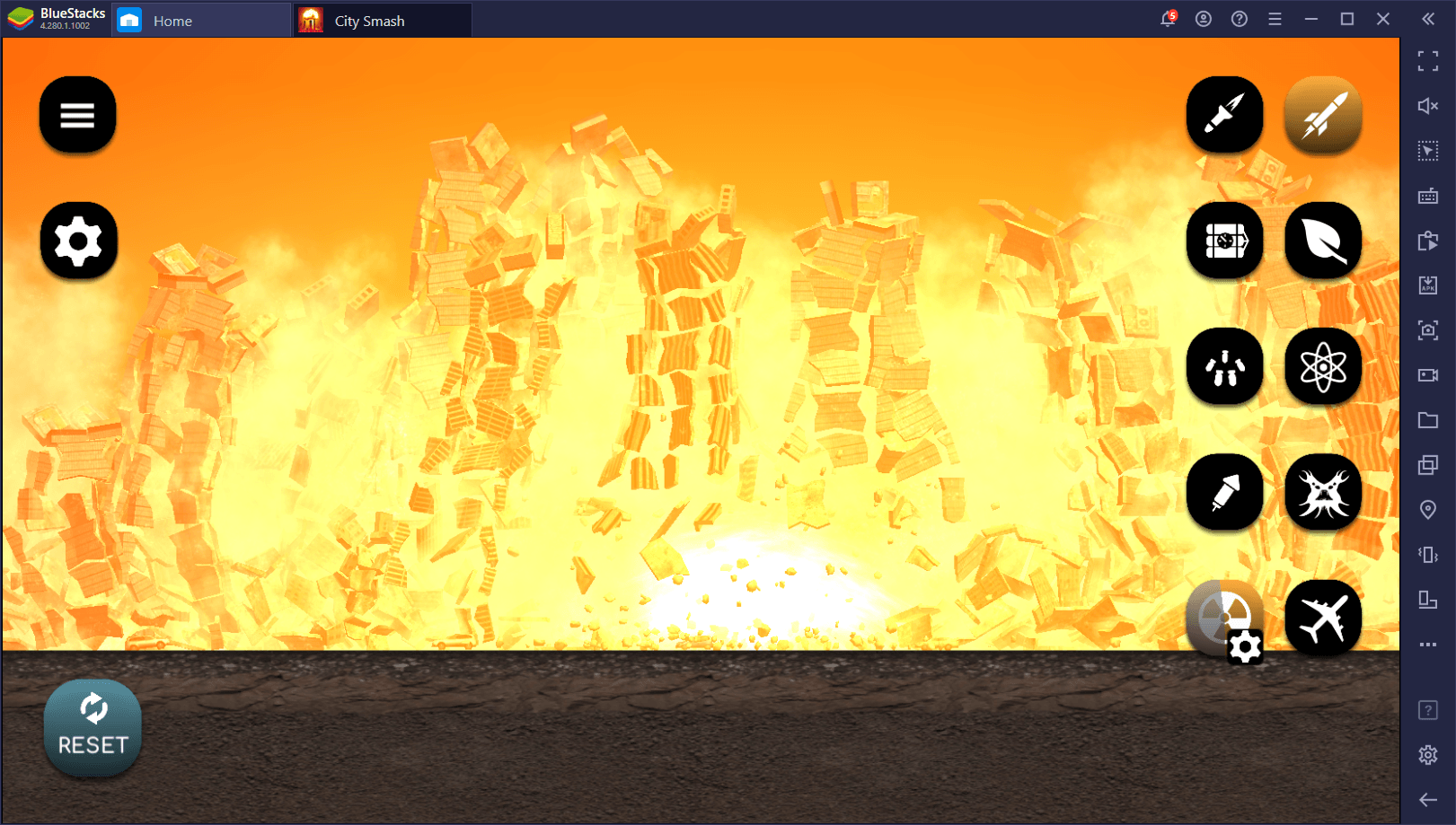 However, while there are lots of weapons that are somewhat grounded in reality, City Smash goes one step further and also gives us otherworldly tools such as summoning alien ships and eldritch horrors to wreak havoc on the city, including massive tentacled horrors that descend from the skies, as well as massive sandworms that emerge from the ground, leaving a path of destruction in their wake.
How to Download and Play City Smash on PC
With that being said, while City Smash is available exclusively as a phone game, you can play it on PC with BlueStacks, our Android emulator, which features a very simple setup process, consisting of just a few easy steps:
Download and Install BlueStacks

on your PC.

Complete Google Sign-in to access the Play Store, or do it later.

Look for City Smash using the search bar on the top-right corner.

Click to install City Smash from the search results.

Complete Google Sign-in (if you skipped step 2) to install City Smash.

Click the City Smash icon on the home screen to start playing.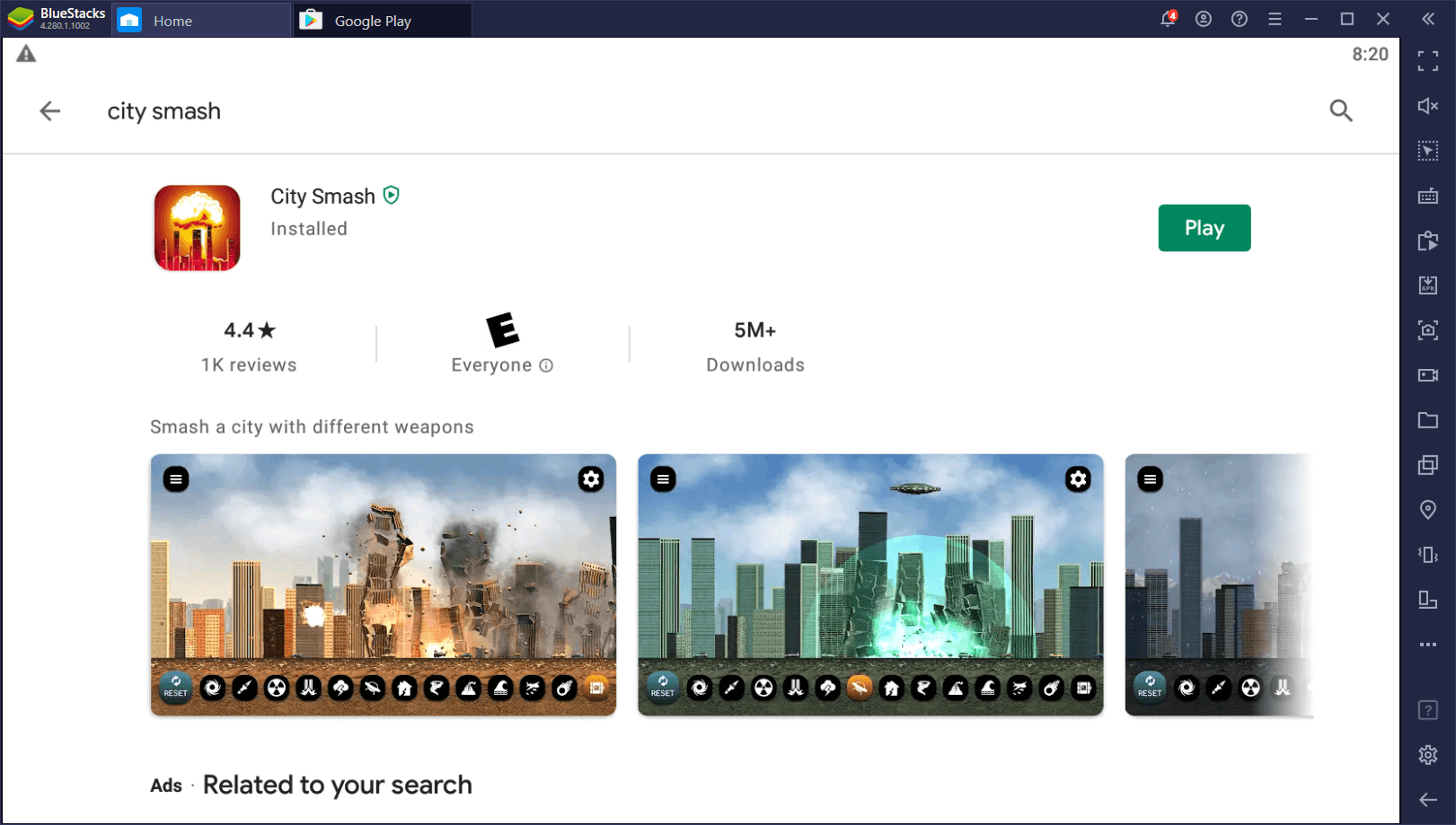 Check it out for yourself. Install City Smash on PC with BlueStacks and let us know what you think in the comments section below!