Game Guides
How to Configure BlueStacks to Get the Best Experience with Clash of Beasts on PC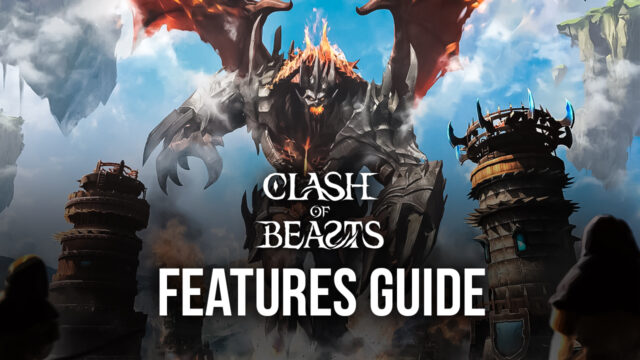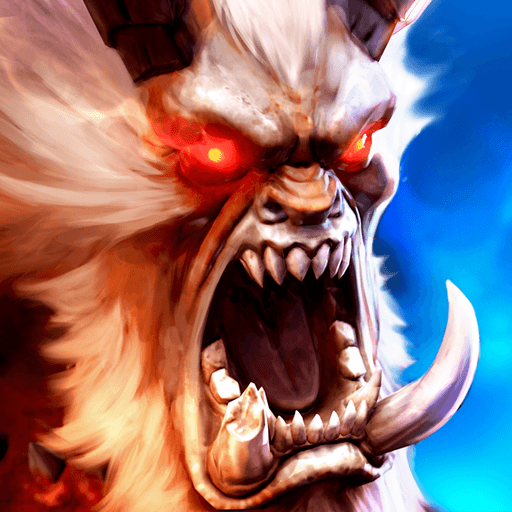 Ubisoft's latest entry in the mobile gaming industry, Clash of Beasts, offers the best aspects of the tower defense genre, while also giving players a new take on its traditional gameplay, letting them participate not only in the defensive aspect of the assaults but also to unlock powerful creatures and use them to attack enemy bases in exciting real-time battles. The result is a game that not only offers tower defense elements, but also base building, gacha, and RPG mechanics, to name a few. And the cherry on top is that all of these aspects are all packed neatly into an active PvP scene, where players are constantly attacking and defending against other users, while also farming resources and upgrading their towers and beasts in the process.
There's quite a lot of action and excitement to find in this game. And especially if you play Clash of Beasts on PC with BlueStacks, you'll get access to the best possible version of this game, featuring the best graphics and performance, without having to spend a ton of money on purchasing a phone that could actually run the game with these settings. And not only that, but BlueStacks also give you access to a variety of tools and features to help streamline your experience.
In this guide, we're going to show you how to tweak your BlueStacks to significantly enhance your enjoyment of Clash of Beasts on PC, starting by how to get the best graphics and performance:
How to Get the Best Visuals and Frame Rate
As a game made by a huge company like Ubisoft, it's expected that Clash of Beasts would have a lot going for it, especially in the graphical department. And in this regard, this title does not disappoint, as it offers some of the best visuals that we've seen in this genre, with the best part being that the game also runs perfectly, while also being lightweight, in general. In this sense, players with PCs that meet the recommended requirements to run BlueStacks will have no issues in getting the very best visuals, while also maintaining a silky smooth 60 FPS.
However, to achieve this level of quality and performance, some users might need to perform a few tweaks to the game, as well as to their BlueStacks. To this end, we've created useful step-by-step instructions on how to perform these tweaks:
While on BlueStacks, click on the burger menu on the top right, and then on "Settings". In the settings menu, head over to the "Performance" tab.

In the Performance section, make sure to assign at least 2 GB of RAM and 2 CPU cores to the emulator, as well as to set the Performance mode to "High performance". Finish by setting the FPS slider on the bottom to at least 60 FPS, and then by clicking on "Save changes".

Run Clash of Beasts and open the in-game settings by clicking on the burger menu on the top right of the main city screen, and then on the gear icon.

In this screen, feel free to max out the settings, taking care to set the "Performance Settings" to "High Performance".

Restart the game for the changes to take effect, and enjoy Clash of Beasts with the best visuals and performance.
Keep in mind that, when it comes to tweaking the visuals of your game, you have a degree of liberty to fine-tune these settings to your PC hardware, allowing you to trade visual fidelity for better performance, in case your PC isn't strong enough to run the game at max settings. However, as you can see by how much resources you're assigning to BlueStacks in step 2 (2 GB of RAM and 2 CPU cores), running this game with the maximum settings requires virtually nothing. This is all thanks to the lightweight design of BlueStacks, which makes it the best and fastest Android emulator on the market.
Collect Your Chests Automatically With the Macro Recorder
Let's face it, while there are some games that offer many freebies several times a day, a few of us might actually forget about it, and frequently miss out on many free items that could help aid our progress considerably. In the case of Clash of Beasts, there are a couple of chests that players can open for free at regular intervals. And while the Silver Chests can only be opened for free every 18 hours, the Bronze Chests can be opened on an hourly basis, up to a maximum of 8 of these per day.
While the best rewards are obviously in the much rarer Silver and Gold Chests, the prizes in their Bronze counterparts are nothing to scoff at, and it's always much better to claim them than to lose them. However, if you're forgetful (or busy) like we often are, then staying on top of claiming these chests on a daily basis can be tough. Luckily, with the Macro Recorder, you can essentially automate this process with the press of a button.
As its name implies, the Macro Recorder lets players record their keystrokes and other mouse and keyboard actions, and then use the resulting macro to automate the most repetitive aspects of any game. For Clash of Beasts, a player can simply record themself entering the Armory menu, claiming a Bronze Chest, and then returning to the main screen. Afterward, they can set this macro to loop every hour, for a total of eight cycles, in order to automate claiming all the Bronze Chests of the day.
A macro like this one is very useful for those who have to go to work or school on a daily basis, and might not have the time or disposition to check their games during the day to claim their daily freebies. With this macro, players can simply run Clash of Beasts on PC with BlueStacks, set the macro on loop, and go about their days. And once they get back home, they will find that all the daily chests have been claimed, and they can simply proceed to play as they normally would, without having to worry about staying on top of their daily allowances.
You can access the Macro Recorder at any time by pressing Ctrl + Shift + 7. Afterward, you can click on "Record new macro" to start capturing all your keystrokes and mouse movements. And once you're done, you can click on the stop button on the upper right to stop the recorder, and then give your new macro a name and a key assignment. Furthermore, you can click on the gear icon beside your new macro to customize its behavior, including the number of times it will loop, and the time between each loop. For a Bronze Chest macro, you'll want a macro that repeats 8 times, and that runs on an hourly basis.
The Macro Recorder is great for automating monotonous and simple tasks like this one. So if you ever find another aspect of the game that consists of simply navigating menus, you can probably automate it with this handy BlueStacks tool.
Simplify Your Combat Controls With the Keymapping Tool
While Clash of Beasts is simple enough to navigate and play using your mouse, you can still use the BlueStacks Keymapping Tool to significantly streamline your gameplay, by giving you several means to play effectively, with the least possible effort.
For instance, this feature lets you add keyboard shortcuts to basically every button in the game, allowing you to navigate all the functions with ease, simply by pressing the corresponding buttons on your keyboard, instead of manually having to click back and forth across the screen. You can press Ctrl + Shift + A to access the Keymapping Tool, and then drag and drop functions from the rightmost panel to set up and customize your control scheme.
Moreover, there are different types of beasts in this game, each with its own different style of attacking. And while some of these are as simple as clicking and holding the button down on the towers until they're destroyed, others might actually require mashing the mouse button to rain projectiles on the defenses until they're erased from existence. This is the case with the Talvara beast, who launches fireballs on the target with every click. And by playing on BlueStacks, you can get to aim and shoot with greater speed by using your mouse, without sacrificing accuracy in the process.
No matter how you cut it, BlueStacks can help to significantly enhance every aspect of Clash of Beasts on PC. Whether it's the graphics and performance, the controls, or even the automation aspects, there's a lot to gain from playing this innovative mobile tower defense game on PC.