Game Guides
Clash of Gods: Infinity War on PC - How to Use BlueStacks to Enhance Your Gameplay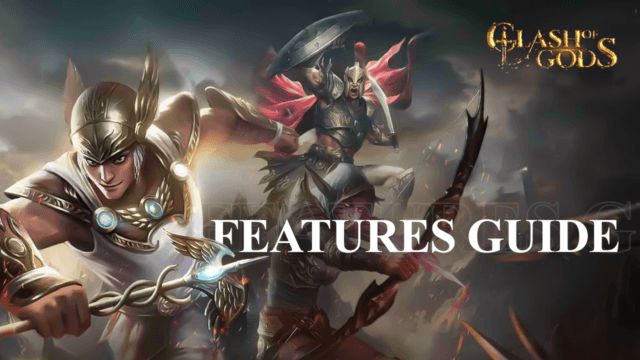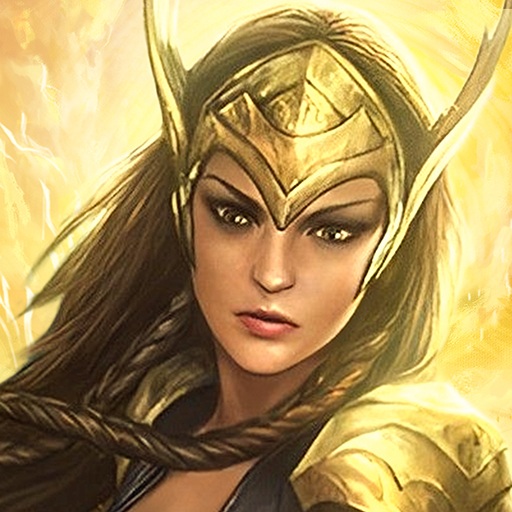 Despite being quite convenient for gaming on-the-go, mobile games leave a lot to be desired when it comes to actual ease of use and comfort, mostly because you're stuck with playing on a small phone screen, and with cumbersome virtual buttons as opposed to physical keys. The new Clash of Gods: Infinity War is not an exception to this since the game was developed exclusively for mobile devices. However, with BlueStacks, you can easily enjoy all your favorite mobile games on your computer, with the best graphics and performance, and without any of the problems that come from gaming on phones, like overheating issues, or your batteries draining in a few hours.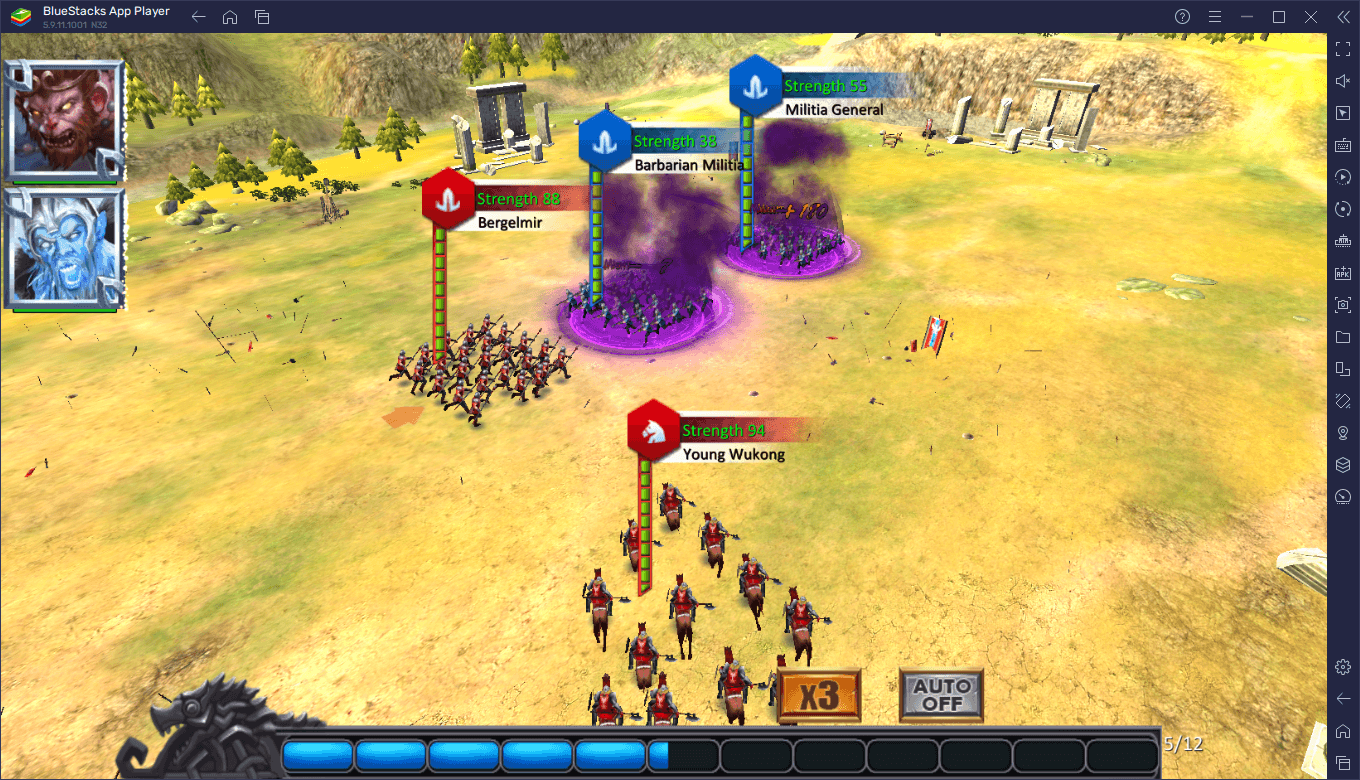 However, aside from giving you the best possible experience right out of the box, BlueStacks also has a handful of additional tools and features that players can use to further enhance their enjoyment of any game. These tools, however, might require some adjustments or customizations in order for users to get the most out of them, which is exactly what we aim to address in this guide.
In the following paragraphs, you'll find some of the most important BlueStacks tools adjustments and tweaks to optimize your experience with Clash of Gods: Infinity War on PC.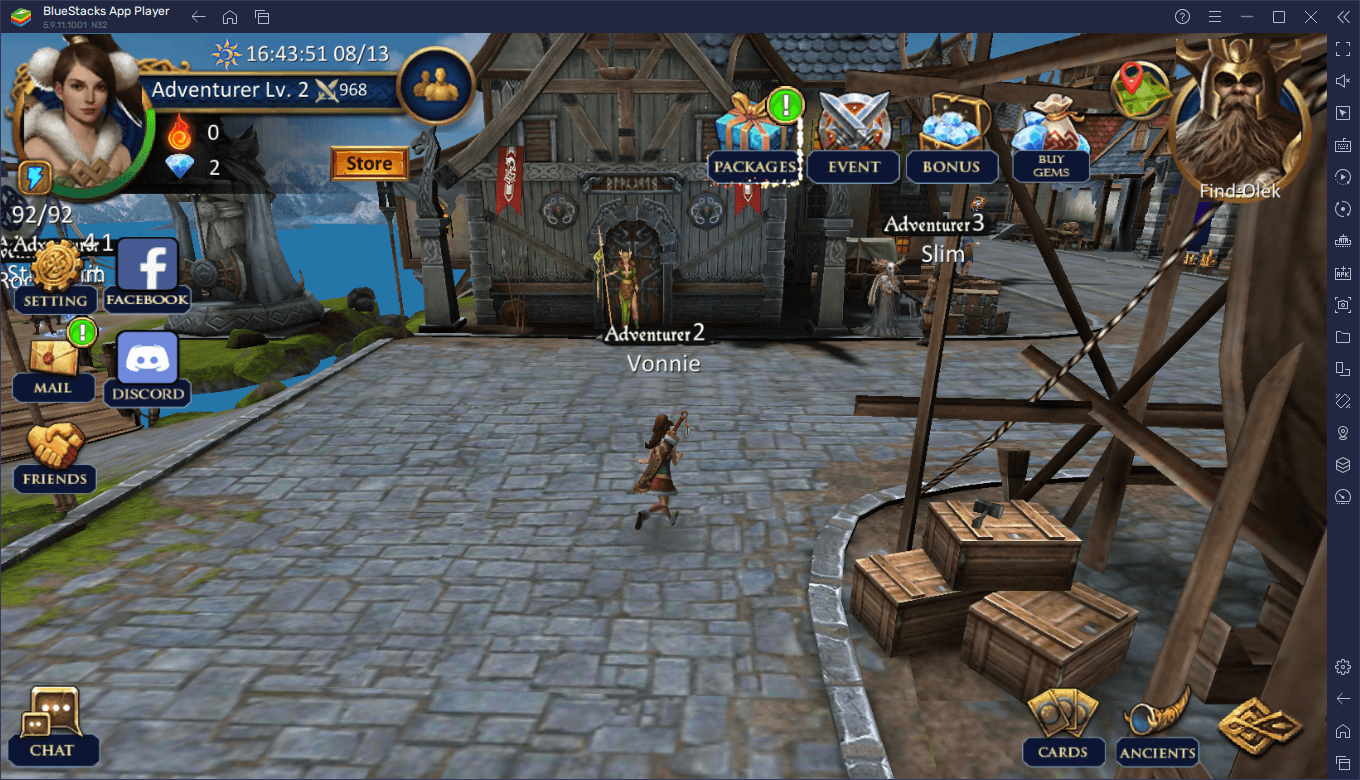 Enhance Your Tactical Gameplay with the Keymapping Tool
While the combat in Clash of Gods is mostly automated, with your units automatically marching and attacking the enemy, you'll still need to play an active role in combat by choosing when to deploy your blessings and powers, in order to get the best effect. If you were playing on your phone, you'd need to tap and swipe at your screen all the time, which leaves a lot to be desired in terms of comfort, not to mention that you might also target the wrong units using your fingers. Luckily, with the BlueStacks Keymapping Tool, you can create customized control schemes for any mobile game using your mouse and keyboard, and get a much better gameplay experience.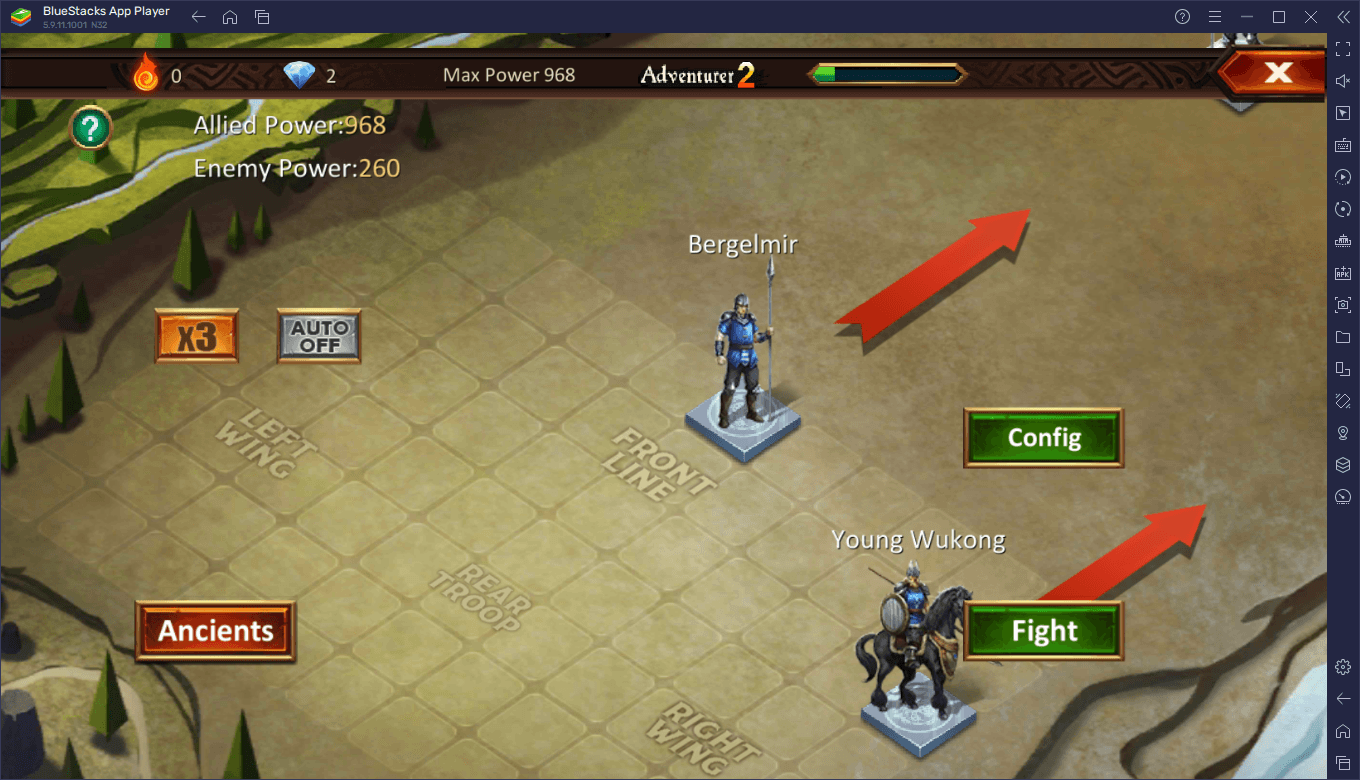 To access the Keymapping Tool, you first need to install Clash of Gods on PC with BlueStacks, and then press Ctrl + Shift + A when you're in-game. This input will open the Advanced Editor screen where you can visualize all your current bindings, modify these bindings by clicking on them followed by pressing the button you wish to replace them with, or even delete them outright if you feel you don't need them. Similarly, you can also add new bindings to the current control scheme by dragging and dropping the desired function from the panel on the right to where you need it, or simply by clicking on an empty part of the screen to automatically add a "tap" function.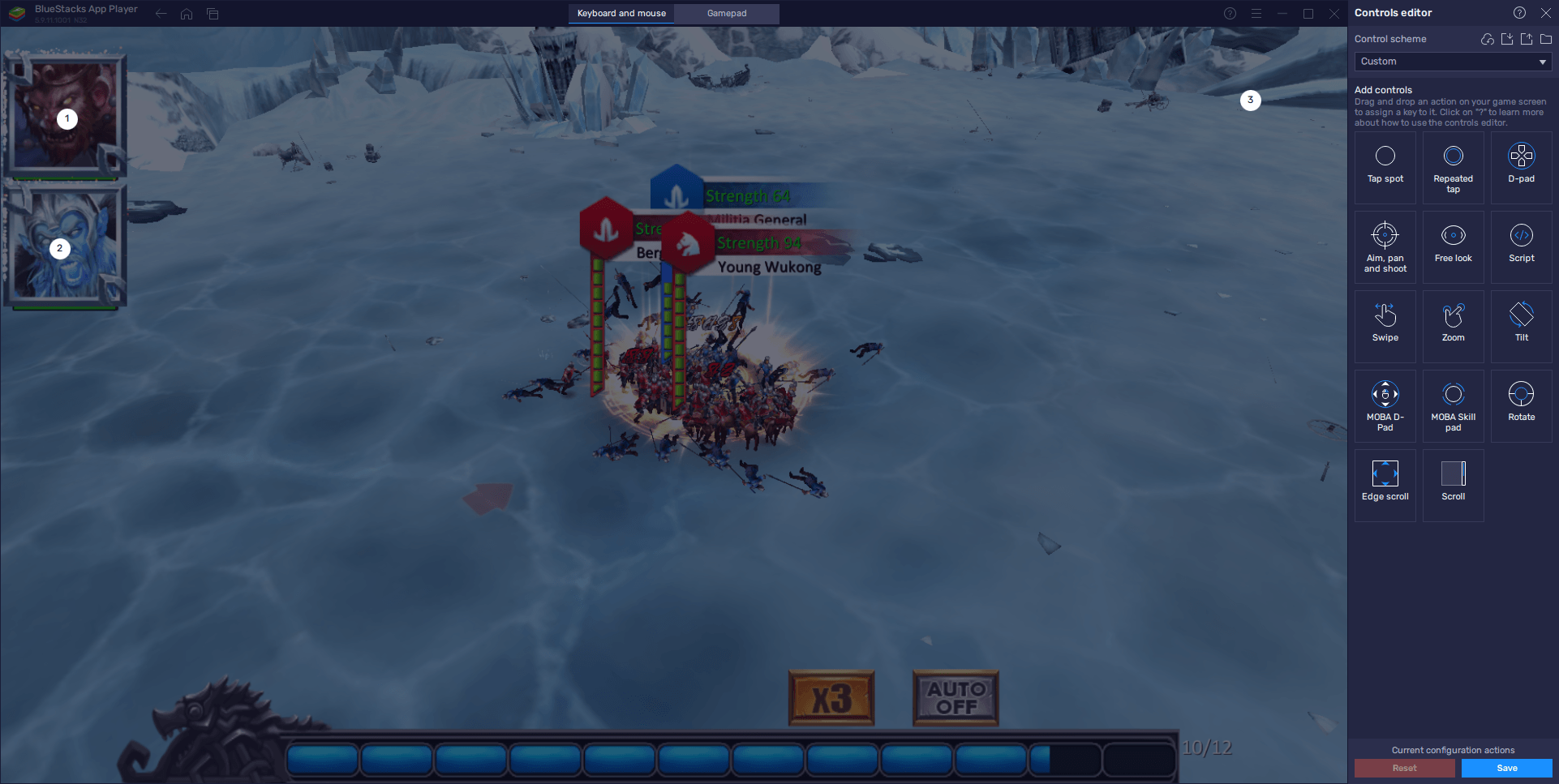 Once you're done tweaking and adjusting your controls to your exact requirements, remember to click on "Save change" to close the editor and start using your new control scheme.
Maximize your Graphics Without Sacrificing on Performance
While Clash of Gods offer tons of fun in the battlefield by letting you set up powerful troop formations and actively bestow blessings on them to enhance their performance in combat, the game is quite plain as far as the visuals go. Despite this simple visual aesthetic, however, the game does have adjustable graphics that can affect the quality of the 3D models, as well as the frame rate at which the game runs.
If you were playing on mobile, you'd probably have to play on the lowest settings in order to get decent performance, unless you have a powerful and expensive phone to run it. Nevertheless, even with a good phone, you'd still deal with issues inherent to these devices, like draining your batteries, which can be egregious if you're out and about. Luckily, with BlueStacks, you can play at the highest graphical settings, without ever worrying about any of the drawbacks of gaming on your phone.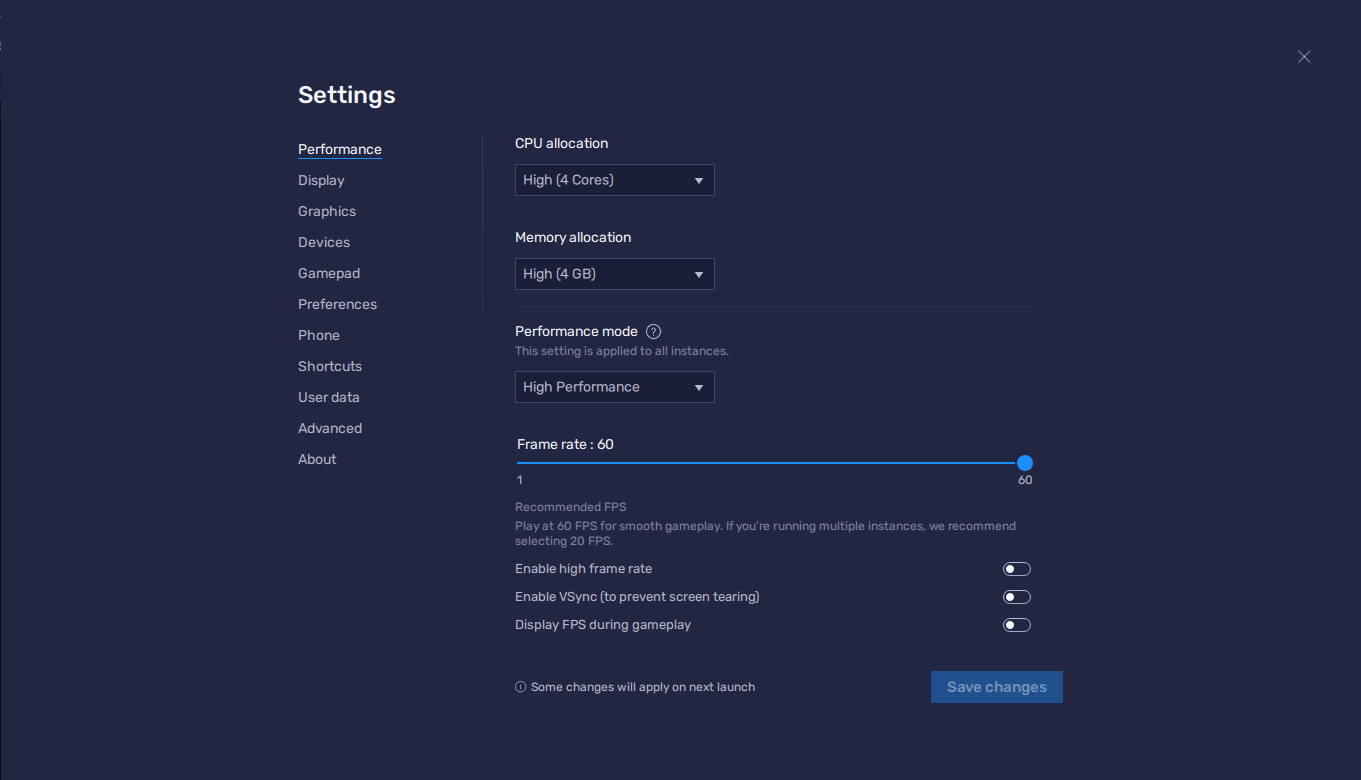 To get the best performance and graphics when playing Clash of Gods: Infinity War on PC with BlueStacks, however, you might need to perform a few adjustments both to your emulator, as well as in-game. And for your convenience, we've broken down this optimization process into a few simple steps:
Go to your BlueStacks settings menu through the hamburger icon on the top right, and navigate to the "Performance" section.

Set your emulator to use at least 2GB of RAM and 2 CPU cores, and set your Performance mode to "High Performance". Finish by setting the FPS slider to 60, and clicking on "Save changes".

Launch Clash of Gods: Infinity War, and go to the in-game settings by clicking on the gear icon on the top left of the screen.

Set your graphics quality to "High" if they weren't already, and restart your game.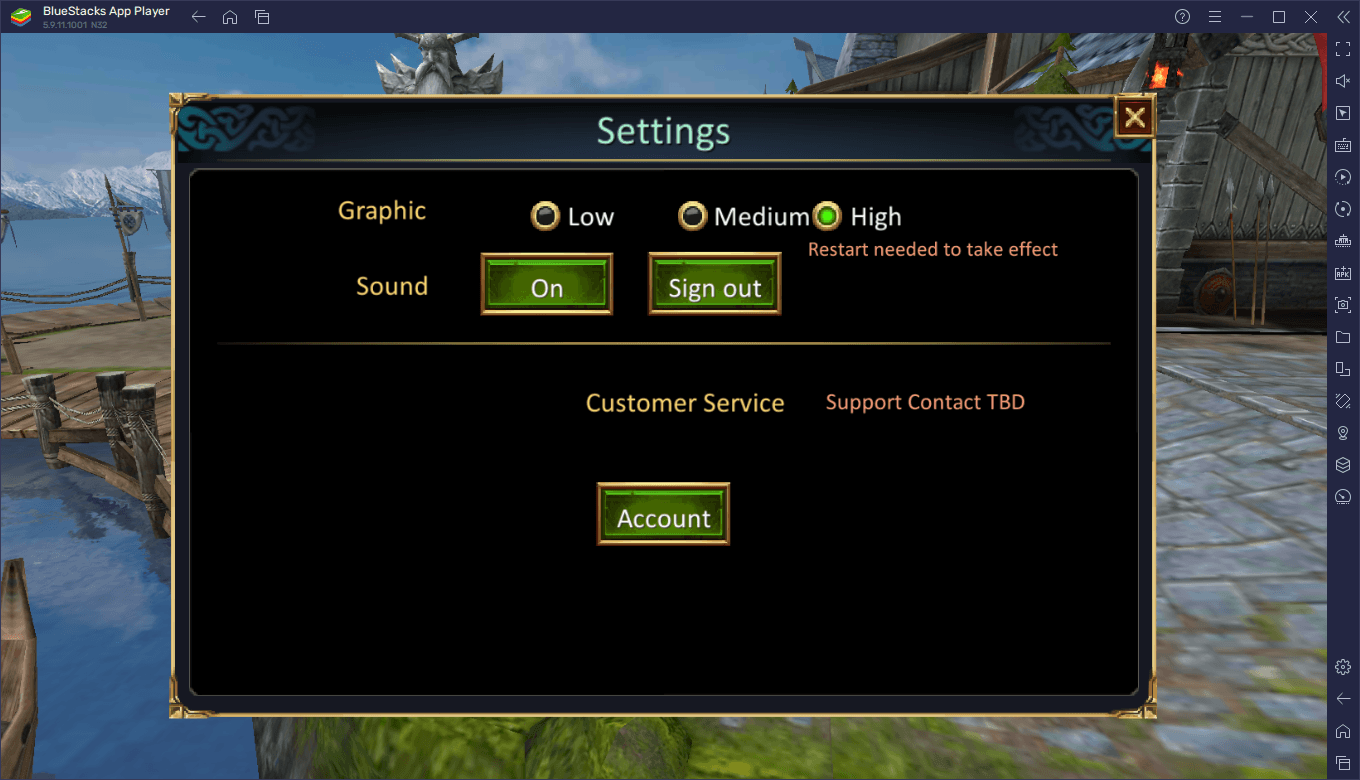 With these easy and quick adjustments, you will maximize your graphics in this game, without having to sacrifice on performance.
With BlueStacks, you no longer have to settle for simply playing your favorite mobile games with the limitations that come from gaming on your phone. If you're already relaxing at home, you might as well get the best experience when gaming, which only your PC hardware and peripherals can provide. To this end, we encourage everyone to leave any questions or comments in the section below, and we'll get back to you ASAP.