Game Guides
Clash of Gods: Infinity War Tips, Tricks, and Promo Codes to Optimize Your Progress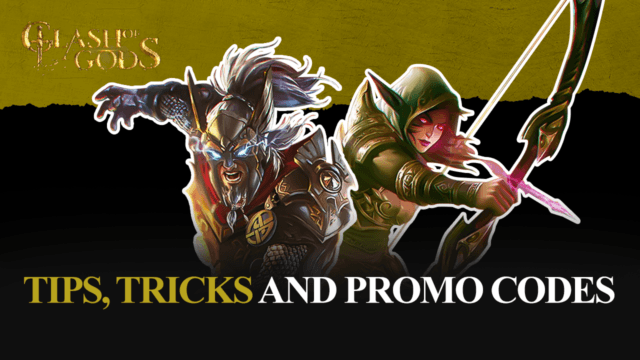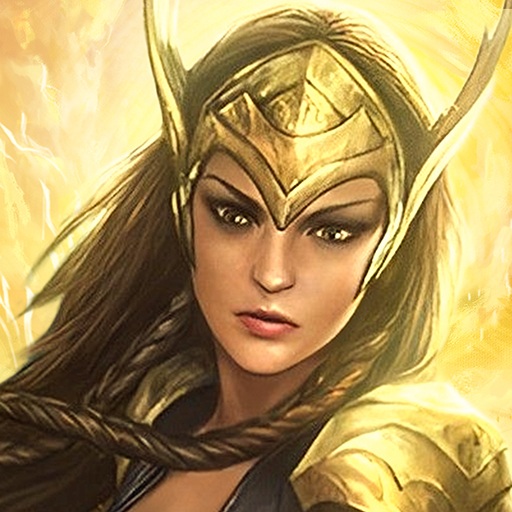 Clash of Gods: Infinity War is a brand new card strategy mobile game developed by Melting Games. This title combines some of the best MMORPG exploration aspects, with the thrilling combat mechanics of real-time card games.
In the spirit of helping our readers get a good start in this game, we've been writing a variety of guides on Clash of Gods. This time around, we'll be sharing a few Clash of God beginner tips and tricks that players can follow in order to begin on the right track.
Let's get started!
Play on BlueStacks to Get the Best Experience
Clash of Gods was developed with the intention of being enjoyed on mobile devices. And true to this fact, the game plays pretty well on the intended platform. However, in order to actually get the best experience with this game, we strongly suggest playing Clash of Gods: Infinity War on PC with BlueStacks, as our Android app player not only lets you truly appreciate the visuals on your large computer monitor, but it also gives you the absolute best visuals, without having to sacrifice in performance, and without the inherent drawbacks of gaming on phones, such as battery drainage, and overheating, among others.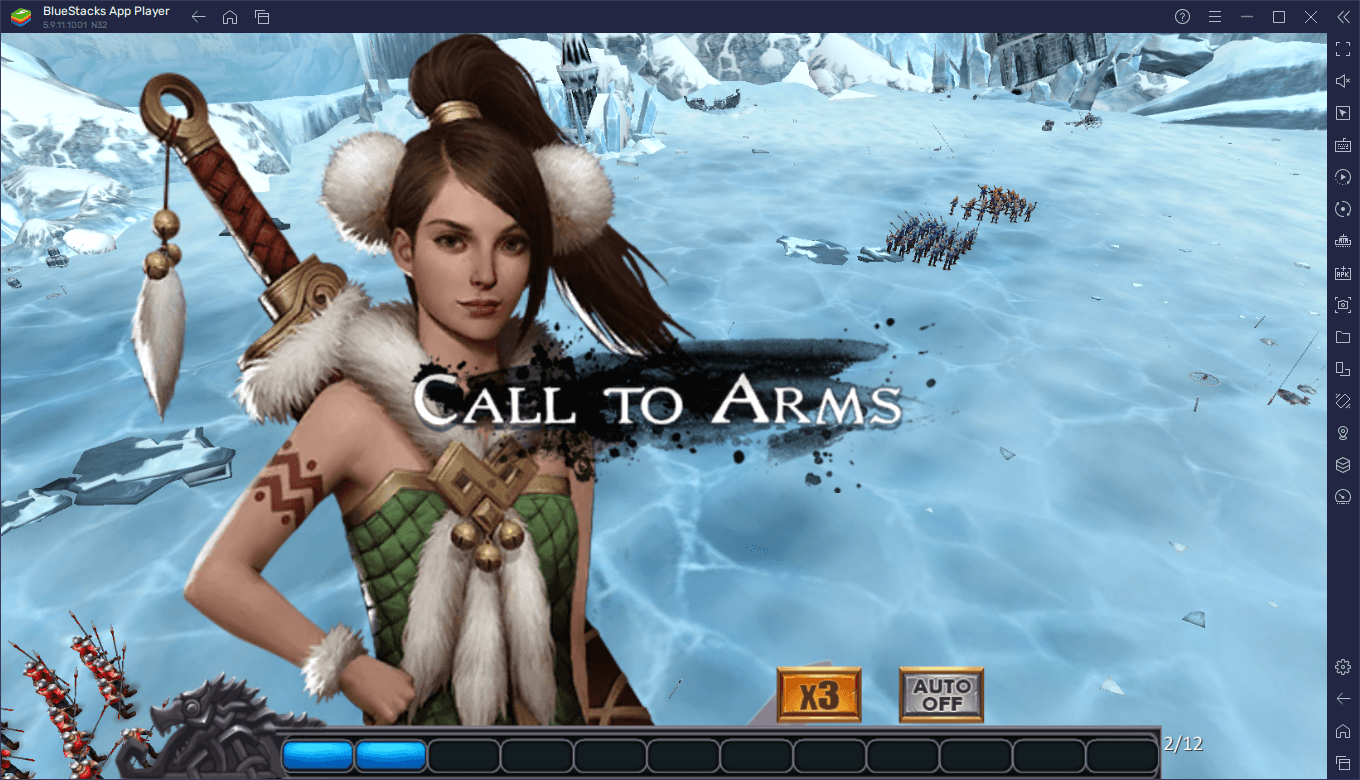 However, good performance and graphics are not the only thing BlueStacks has going for it, as our emulator also has a variety of tools that can help to further increase your gameplay experience far beyond what you'd get with even the most expensive phones on the market. One of these core features is the Keymapping Tool, with which users can create intuitive and customizable control schemes for the game using their keyboard and mouse, so that you can control it as if it were a typical PC game, instead of having to tap and swipe all over your phone screen.
And this is just a sample of one of the perks of playing on BlueStacks. Check out our BlueStacks usage guide for Clash of Gods if you want to learn more about how to set up your emulator to enhance your gameplay in this game.
Use the Different Troop Types to Their Maximum Effect
Now that you're getting the absolute best experience with the game, we can actually start enjoying everything that Clash of Gods has to offer. And as a card-based game with real-time combat, it's imperative that you learn about the different troop types in order to get the most out of them.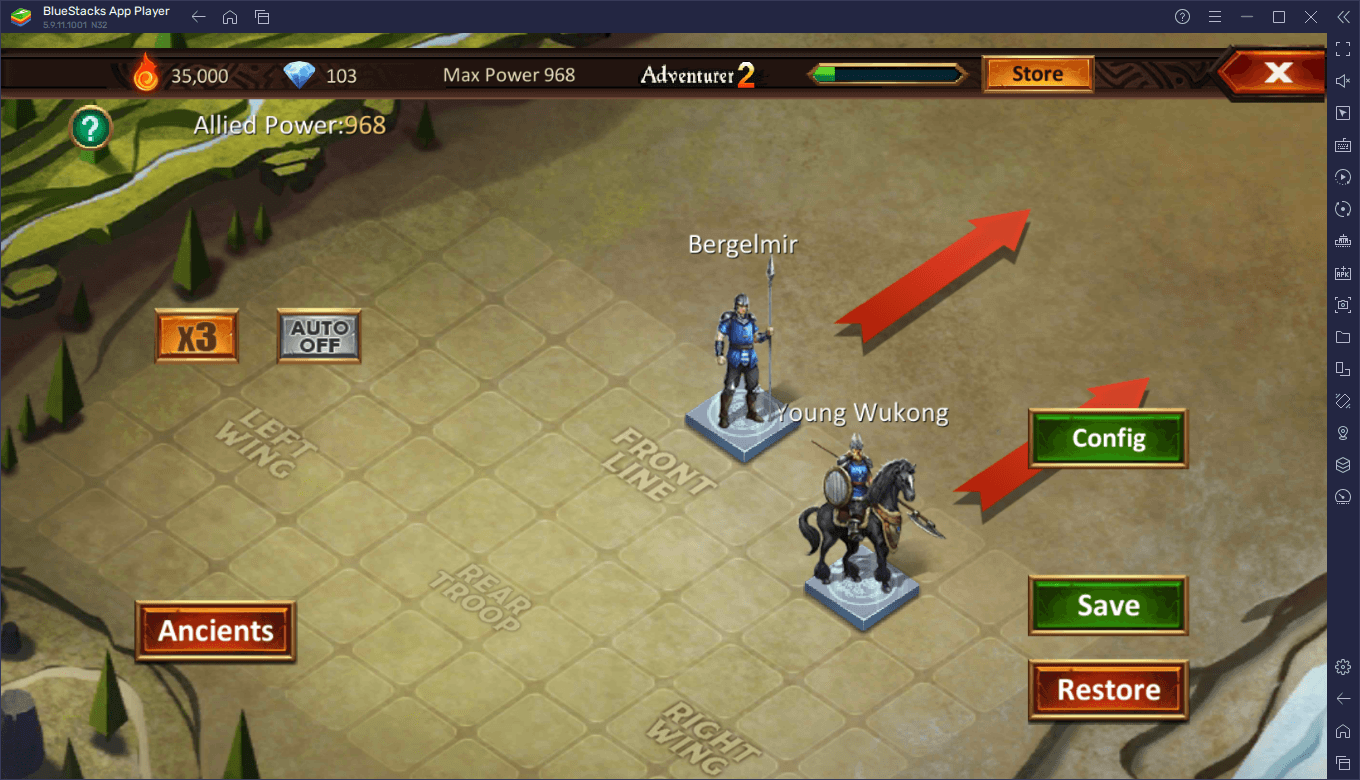 In a nutshell, there are three different types of troops in this game, each with their own combat style: The first are the infantry, which are just foot soldiers that march forward and engage the first enemy they meet head-on. The second are the cavalry, which are faster than infantry and specialize in flanking the enemy to deal maximum damage. Lastly, the archers often hang in the back rows pelting enemies from long distances using their bows and arrows.
Aside from their different combat behavior, each troop type has a series strengths and weaknesses, as well as specialty abilities. Specifically, infantry is strong against cavalry; cavalry is strong against archers, and archers are strong against infantry. With this trifecta in mind, you can arrange your units effectively so that they can target the enemy's weaknesses and come out on top.
Our beginner's guide for Clash of Gods has more useful information about the different ancient and troop types, and how to use them all effectively, so check it out if you want to learn more.
The Auto-Quest Button is Your Best Friend
Clash of Gods is by no means a difficult game to understand. In fact, both its battle and exploration systems are pretty straightforward. And even though this game blends MMORPG exploration with card game strategy, getting around is still quite easy. Nevertheless, one of the best tools for navigation in this game is the auto-quest button, which you can find on the top right of the screen during the exploration sections. By clicking on this button, your avatar will automatically move towards the next objective.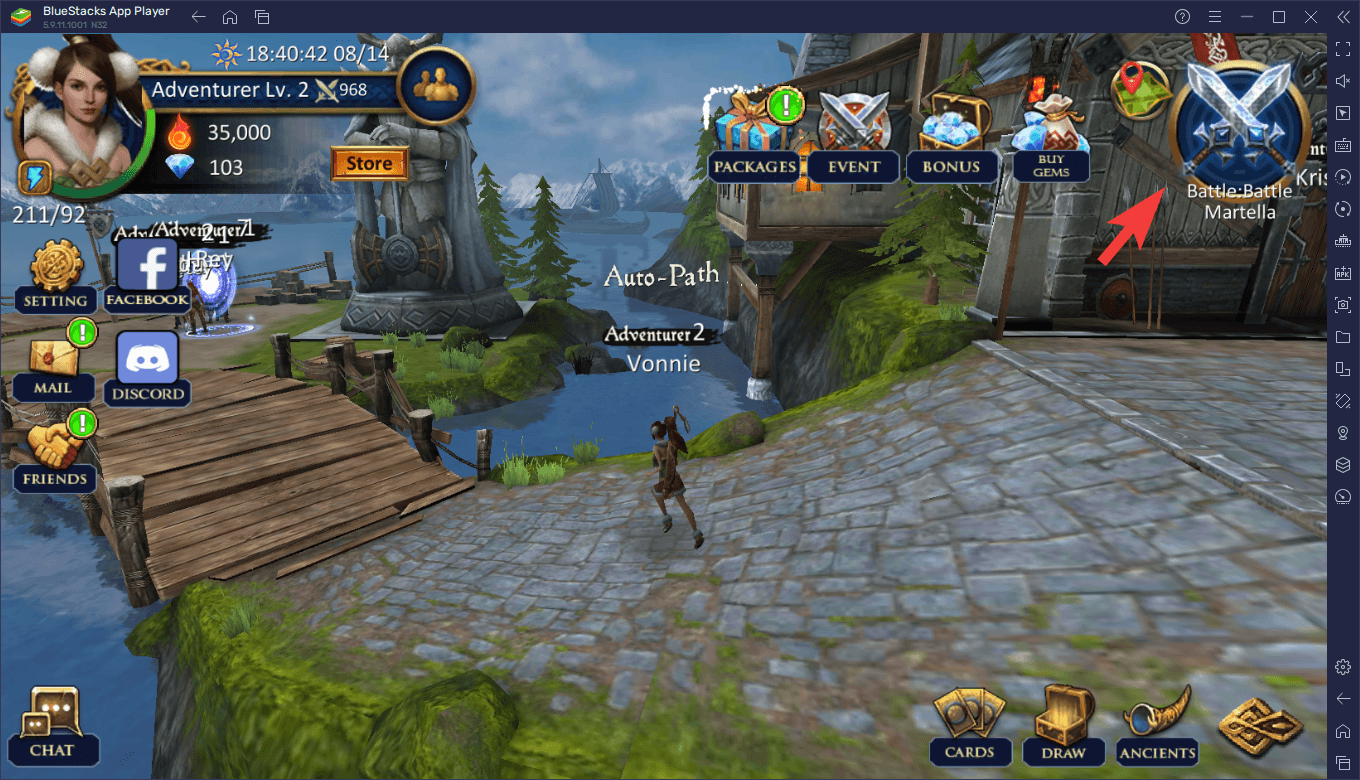 Proper use of this feature is key for progressing in this game at a rapid pace, especially if you don't really care for the story and just want to speedrun through the objectives as fast as possible.
Remember to Use Your Daily Card Allowances
In Clash of Gods, you ancients are the lifeblood of your army, as these are the ones that will not only grant you powerful skills in combat, but are also the ones that will give you all the troops that you will be deploying on the field. And though there are countless different ways to mix and match your ancients to achieve powerful combinations on the field, you must first unlock them before being able to add them to your formations.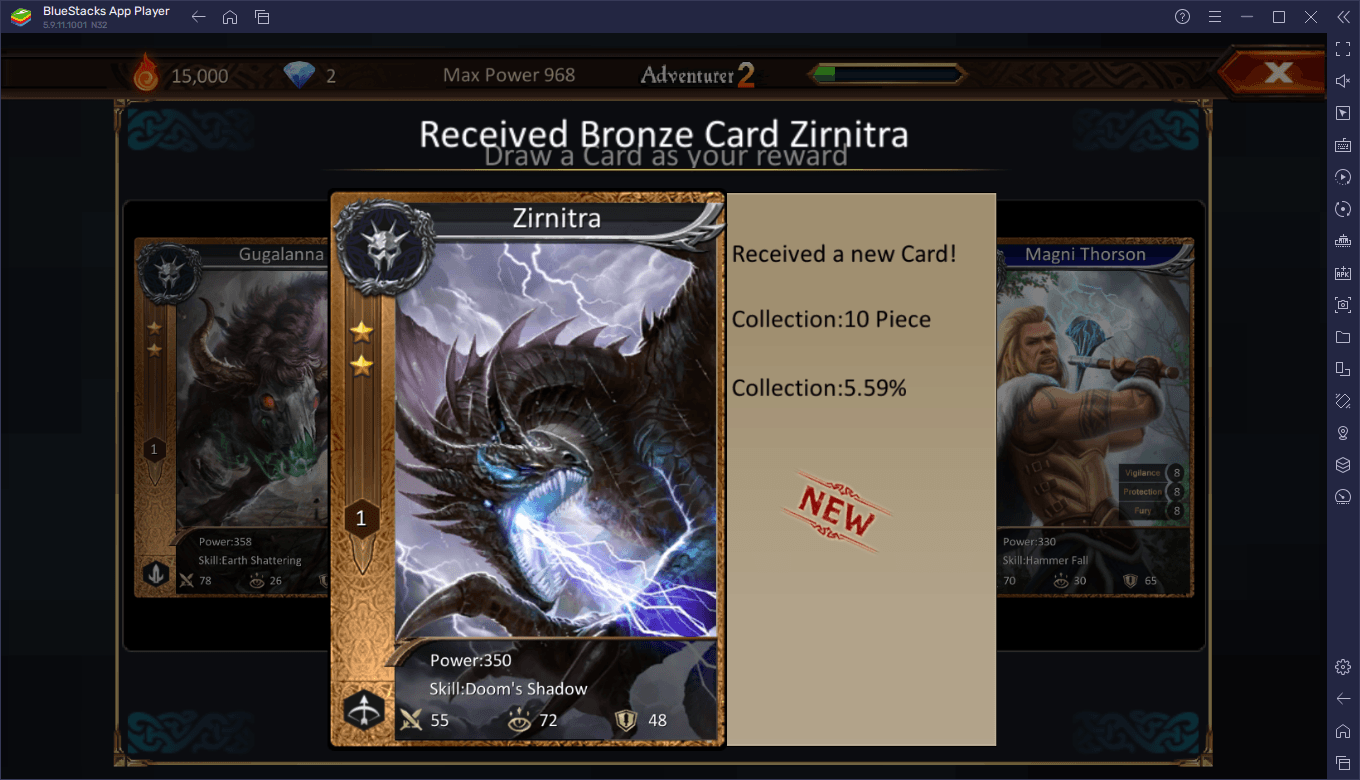 Unlocking ancients is very straightforward, as most of these come from the gacha aspect in Clash of Gods, which you can unlock shortly into the story. One of these aspects of the gacha are the "Free Draws", which you can find in the "Draw" menu. You get 5 of these every single day, which is great since it allows you to form a baseline of troops for your army, and also gives you plenty of ancients to mix and match as the situation demands.
Remember to use these free draws every day so that you don't miss out on potentially unlocking some of the best ancients early on.
Use These Clash of Gods: Infinity War Promo Codes to Get a Better Start
Like with any new mobile game, the dev team at Melting Games has been giving out promo codes to the playerbase in order to help their audience progress faster by unlocking powerful units and claiming useful bonuses. To this end, here are a couple Clash of Gods: Infinity War promo codes that you can use to get a better start:
dccoggift:

Essence x10,000, Energy x20

COG2022:

Essence x10,000, Gems x99, Phoenix Card.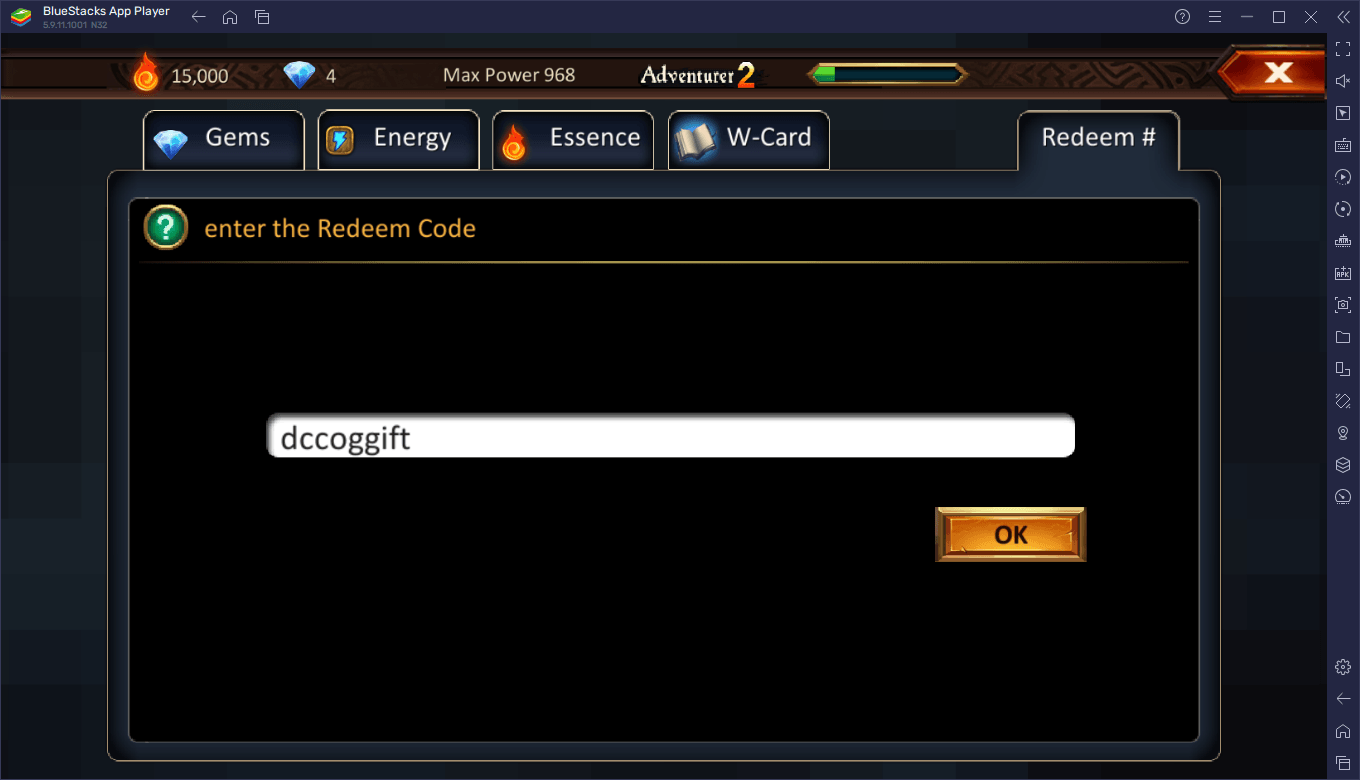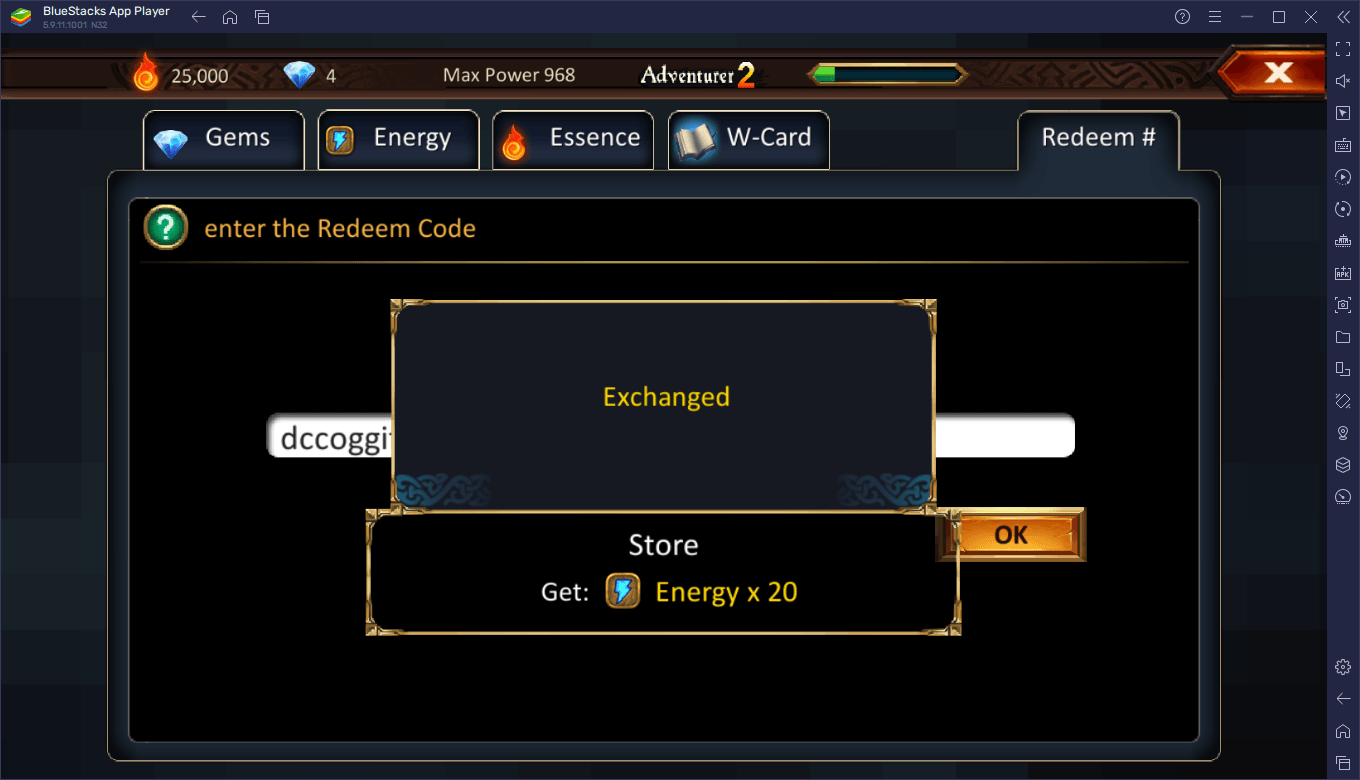 You can redeem these codes by clicking on the "Store" button on the left side of the screen, and navigating to the "Redeem #" tab. And though there are only two promo codes currently available, the devs will surely release more in time. Because of this, we recommend dropping them a follow on their social media pages to stay on top of any other giveaways and promo codes.