Game Guides
Cookie Run: Kingdom Beginner's Guide With Tips, Tricks, and Strategies for Newcomers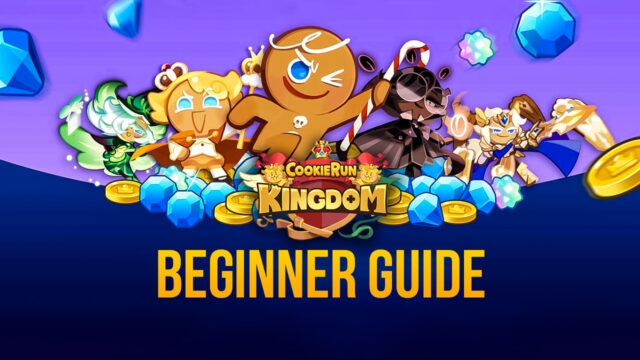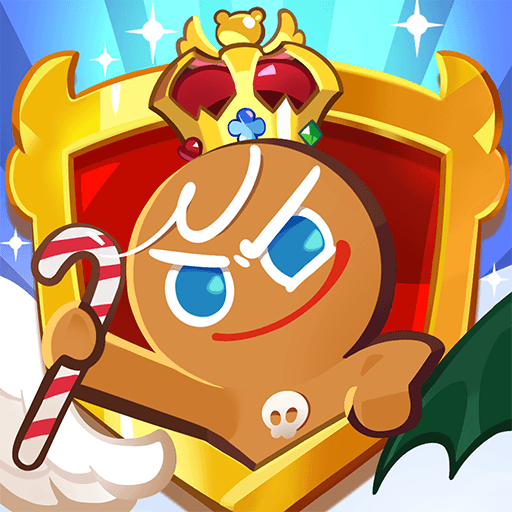 Cookie Run: Kingdom is a strategy RPG that combines the best aspects of various types of games. On the one hand, we have real-time combat where your characters attack automatically and you can control when they use their special skills, similar to AFK Arena. And on the other, we have a neat little city building feature where you can choose which building to construct as well as the layout of your town, just like in Rise of Kingdoms. And these aspects are all held together by a fantastic art style where everything consists of cookies and all sorts of sweets.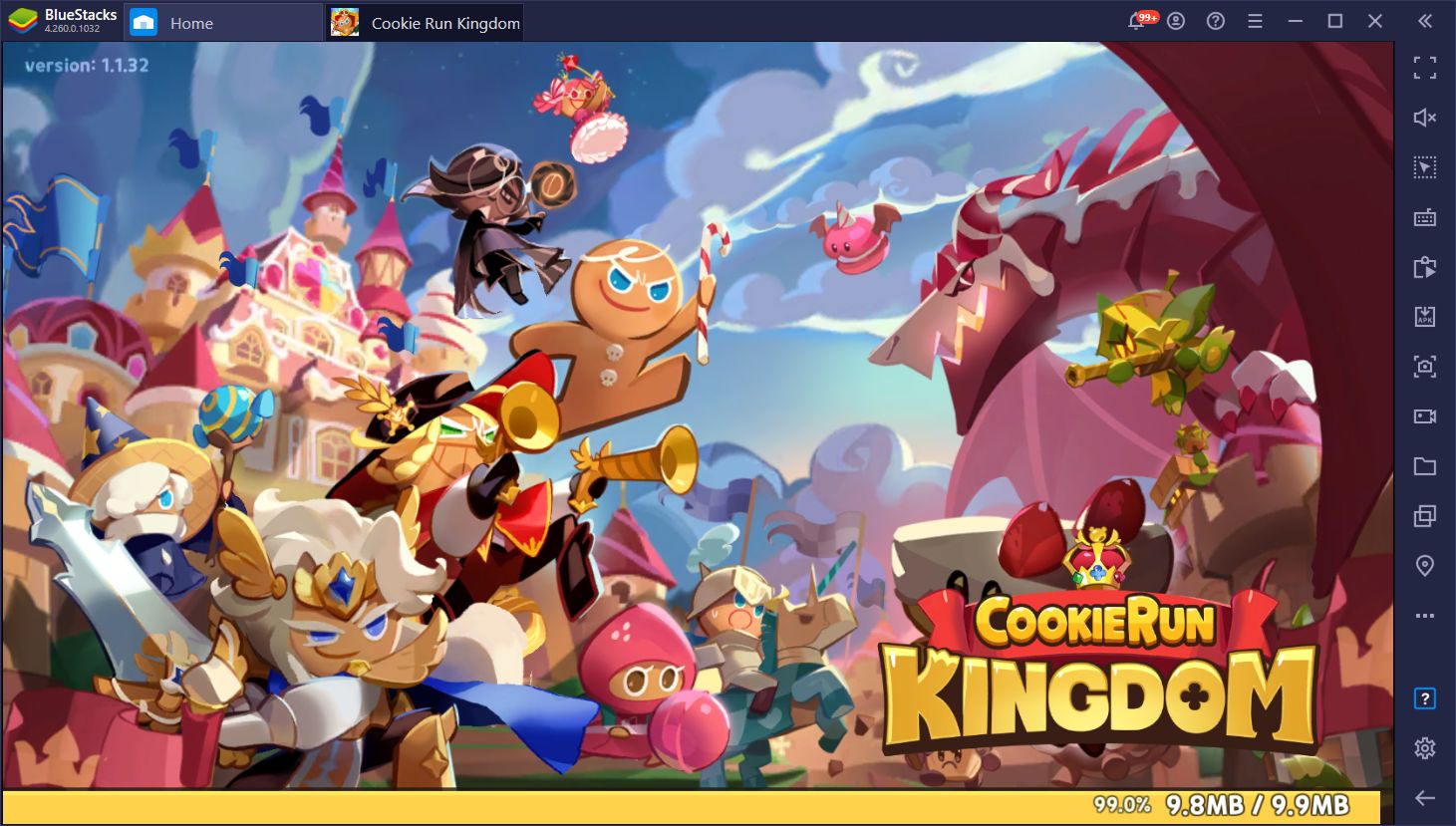 In Cookie Run: Kingdom, your characters are gingerbread men (and women) who unite in a single cause: defeat the evil cake monsters and bring peace back to the land. However, in order to do this, you'll first need to develop your own cookie town and recruit more units to your cause. Fortunately, there are several ways to go about this, and we're going to give you a few tips and tricks so you can get started on the right foot.
If you're just starting out in Cookie Run: Kingdom, then this article is for you!
Play on BlueStacks for the Best Experience
First and foremost, we have to get this out of the way: Playing on your PC is the best way to enjoy your favorite mobile games. Not only do you game on a larger screen and with your mouse and keyboard, but you'll also have access to a plethora of tools to help improve your experience.
By playing on BlueStacks, you're no longer bound by the inherent restrictions of the mobile platform. You won't have to struggle with touchscreen controls, and you'll also have a variety of shortcuts to streamline your actions in this game. And the best part is that it only takes a few minutes to install. Check out our BlueStacks installation guide for this game if you want to learn how to set it up.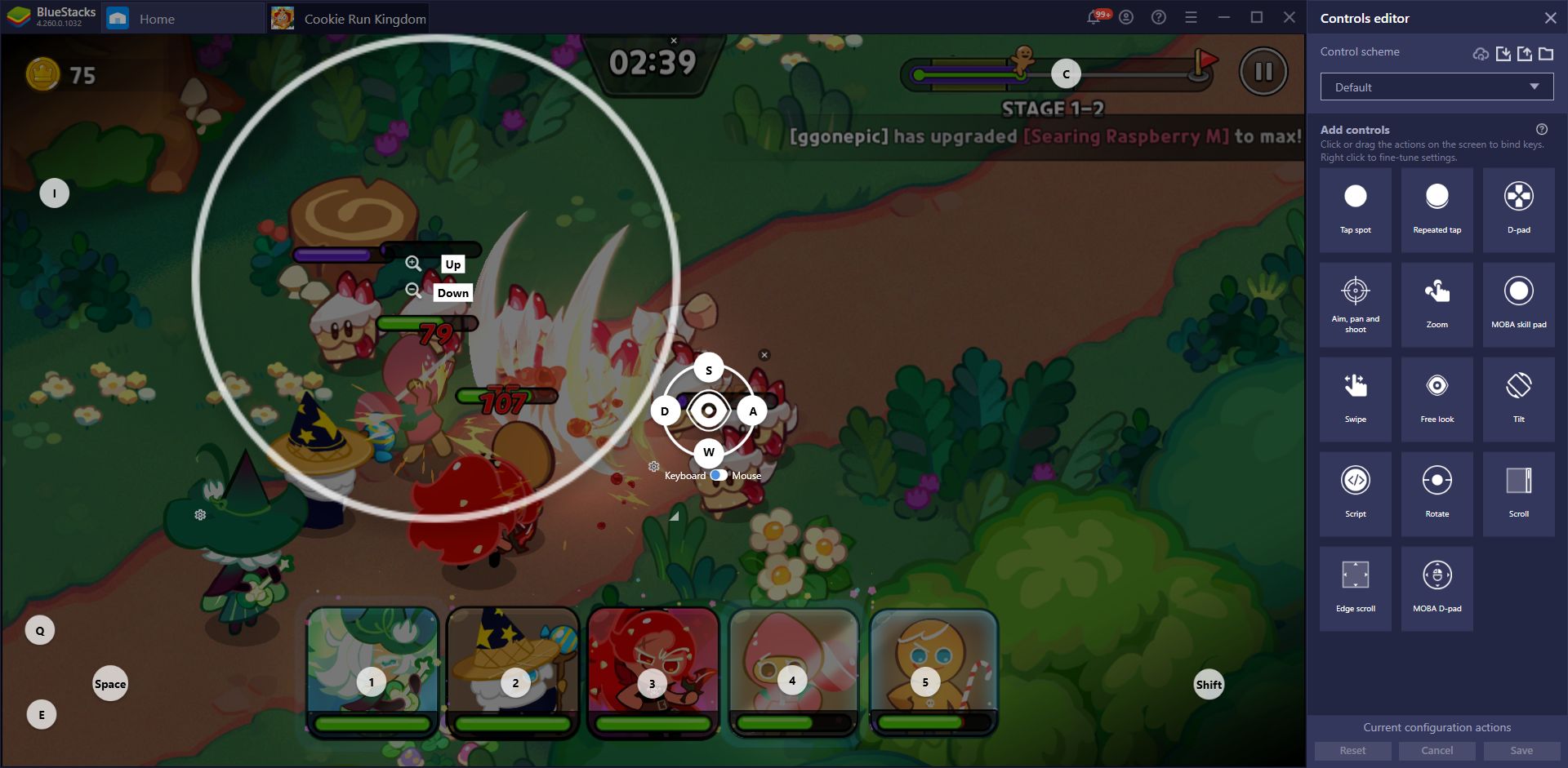 Once installed, you can use our BlueStacks tools and features to help dramatically improve certain aspects of your game. For example, with the Keymapping tool, you can use keyboard shortcuts to access all the menus in the game, as well as to activate your characters' skills in combat. Moreover, with the Instance Manager, you can play on multiple accounts simultaneously, which is definitely useful if you're trying to reroll to unlock the best characters from the very beginning.
We recommend checking out our BlueStacks tools guide for Cookie Run: Kingdom to learn how best to use our features in your favor in this game.
Reroll for the Best Cookies in the Beginning
And speaking of BlueStacks tools, you should definitely learn how to use the Instance Manager to reroll and recruit the best characters from the start.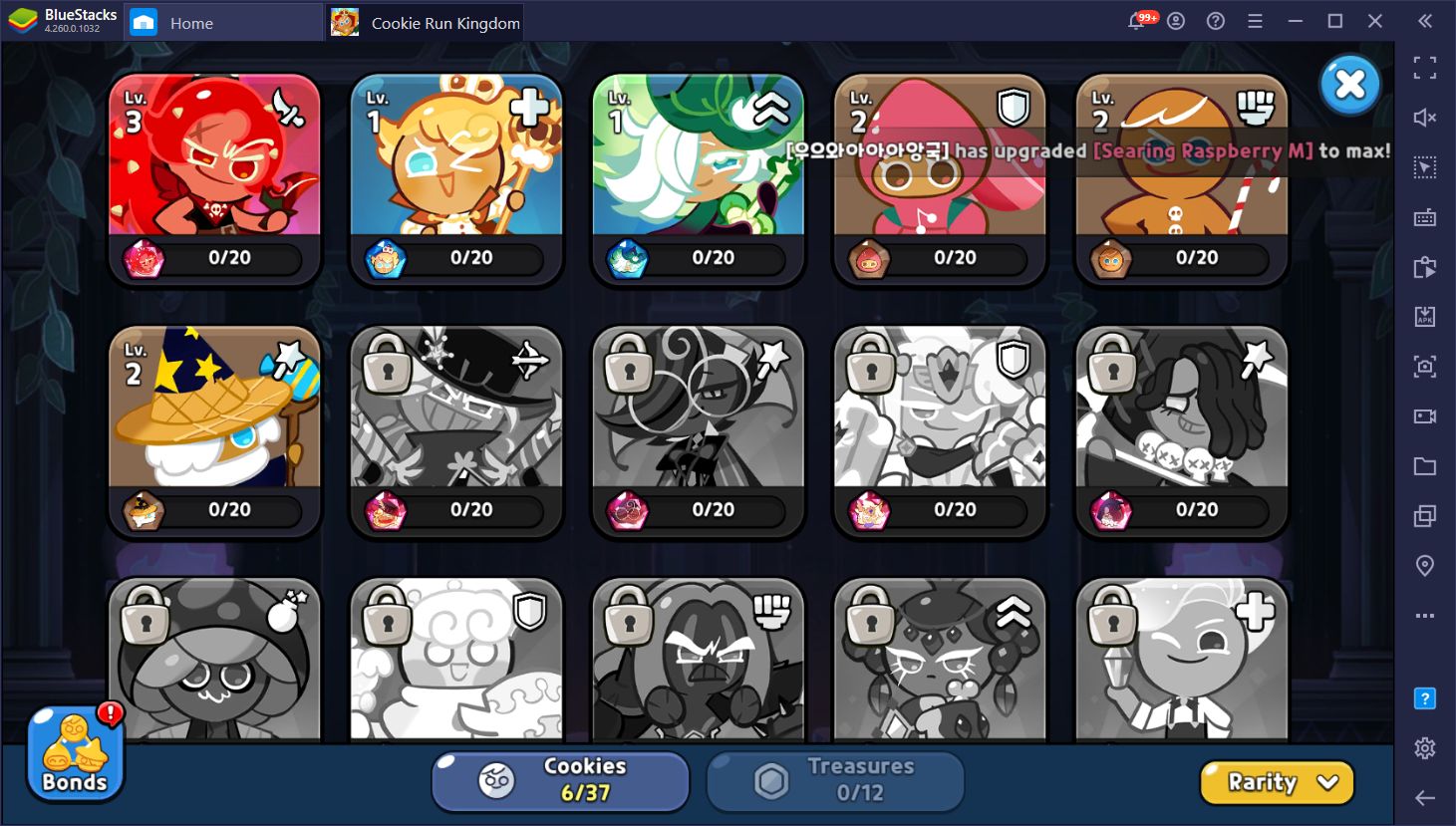 Having good characters can usually make the difference between smooth, clean runs, and heartache once you reach those difficult levels that you can't beat due to being under-leveled or because you simply don't have any strong cookies in your team. Save yourself a world of pain and try to recruit the best characters from the get-go. Check out the guide we linked above to learn how to reroll in this game using our emulator tools.
Farm for Crystals Wherever You Can
If you're just starting out in Cookie Run, you'll need all the Crystals you can get, mostly to spend in the gacha system trying to unlock new characters for your squad. If you're rerolling, this isn't as important since you'll be spending the bare minimum of Crystals, and then restarting if you're not happy with the results. However, once you DO actually start the game properly, you'll still need Crystals to continue recruiting more cookies to the squad further down the line.
Luckily, there are many ways to farm Crystals in this game, most of which don't even require going out of your way. Some of the ways to obtain Crystals include completing story missions, fulfilling achievements, completing quests, as AFK rewards once you unlock the Fountain of Abundance, and from the Arena. The latter grants you a flat amount of Crystals at regular intervals depending on your rank.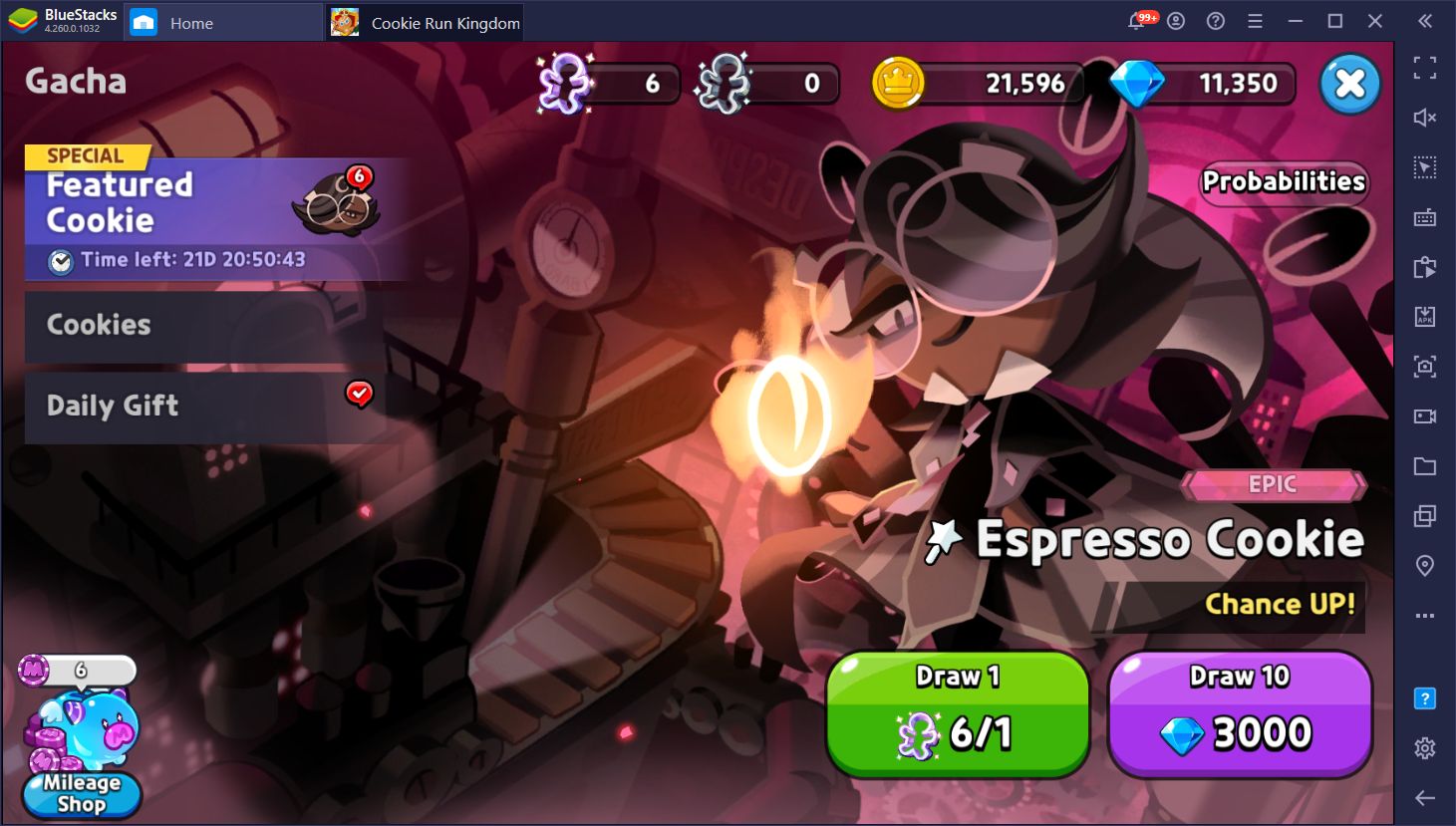 Meanwhile, there is also one good alternative for collecting Crystals, using promo codes. Though these are one-time use, and only work during a certain period, they can give you a few freebies. If you're reading this article as soon as it's published, feel free to use these Cookie Run: Kingdom promo codes: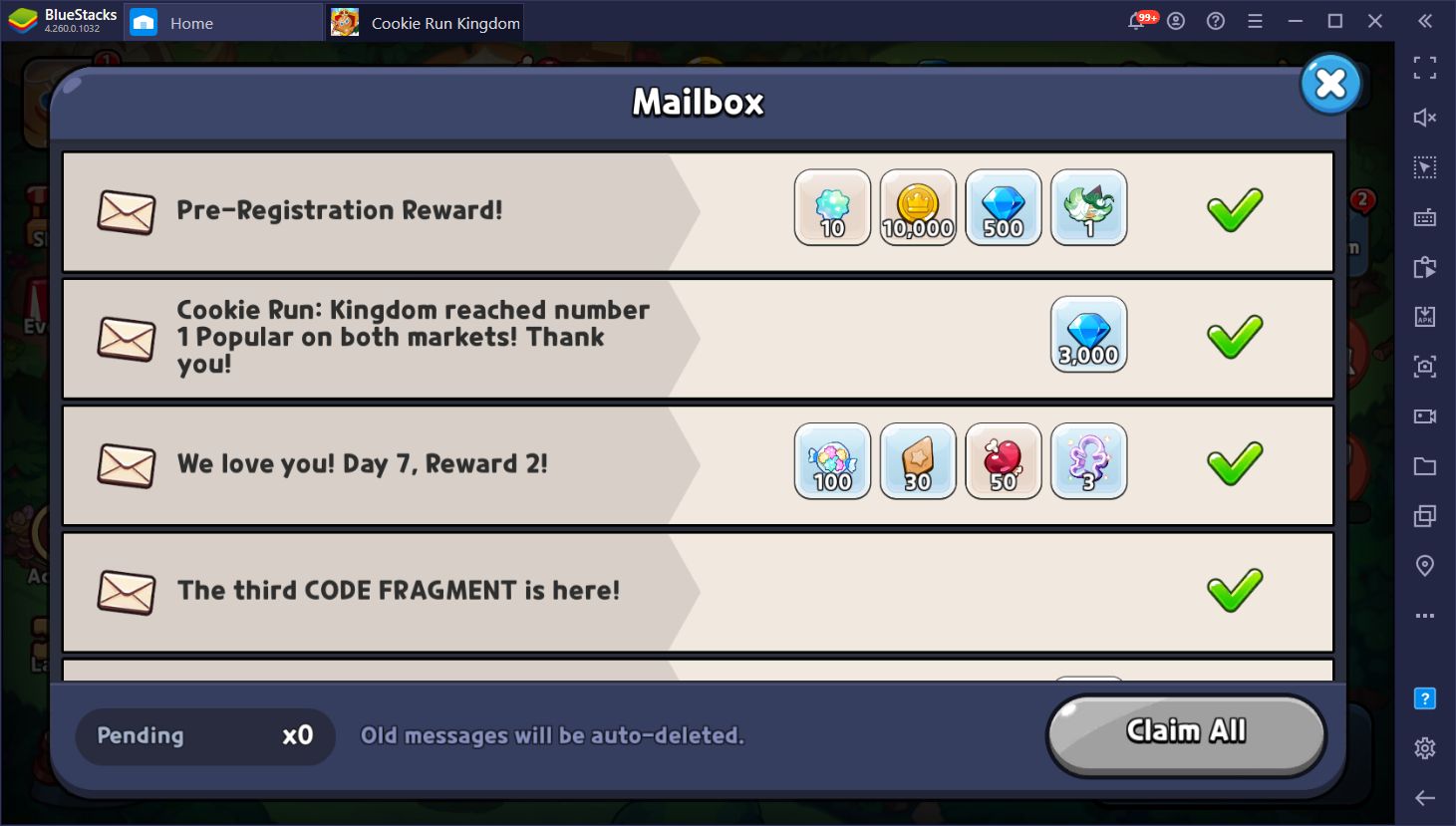 Keep in mind, however, that redeeming promo codes isn't as straightforward in Cookie Run: Kingdom. To claim your freebies, you must take the codes, head on over to the game's website, and redeem them there. Take care to introduce your account name carefully in order to correctly claim your prizes. You can find your account name in the settings menu of the game, specifically under the "Info" tab.
Keep Your Production Buildings Working at all Times
If one thing's for certain in this game is that you'll need tons of materials at all times. Especially at the beginning, you'll need lots of Cake Wood to construct your first few buildings. And while you can farm a few materials by completing stages, you can also build structures that can produce these materials by paying gold.
The catch of these buildings is that you have to issue the production orders manually. If you go AFK or shut down the game for the day, your buildings will produce any pending orders, and then stop until you manually assign more orders. Since you'll need as much mats as you can possibly get, having idle buildings is a big no-no, so try to always keep them producing.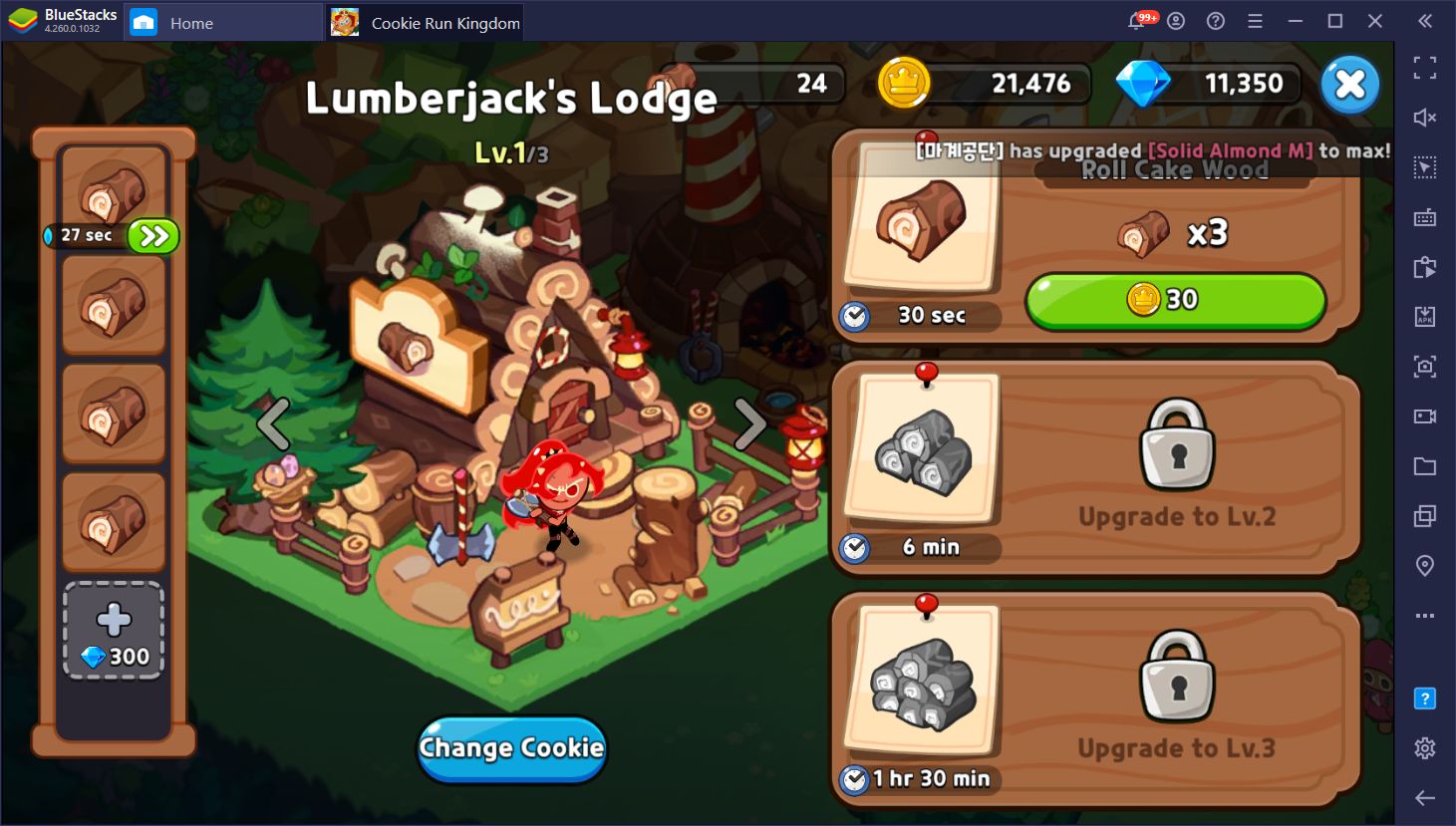 If you're playing Cookie Run: Kingdom on BlueStacks, you can use the Macro Recorder to completely automate the production process. With a well-placed macro, you can simply press a button and have your production entirely automated, and without even having to supervise the game. You can leave it running in the background while you do something else on the PC, or even leave it overnight, and your base will still be producing. Just make sure you have enough gold!