Game Guides
Counterside Beginners Guide to Progress Faster and More Efficiently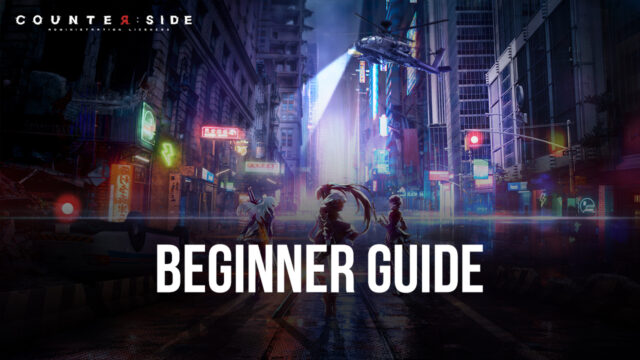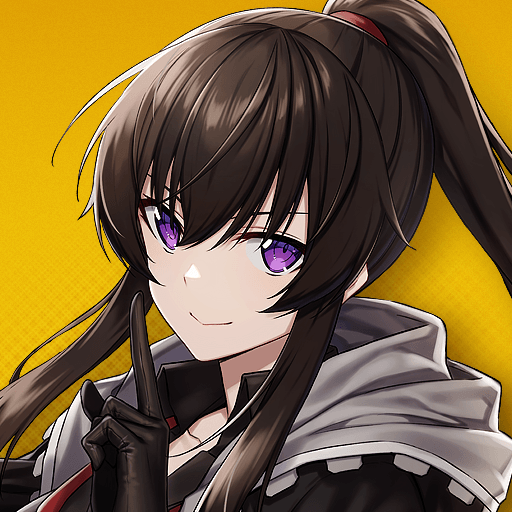 The latest side-scroller RPG title Counterside has just launched globally, being published by Stuiobside. The game takes place in a fictional world where different mercenary organizations have risen to defeat the extraterrestrial entity called Counter Side which has invaded earth and humanity is in danger. We, the protagonist, are the CEO of a mercenary organization that is approved by the administration and are tasked with recruiting more such employees to join the organization. Counterside makes use of flashy combat animations and fluid art style which looks beautiful and mesmerizing to watch and play.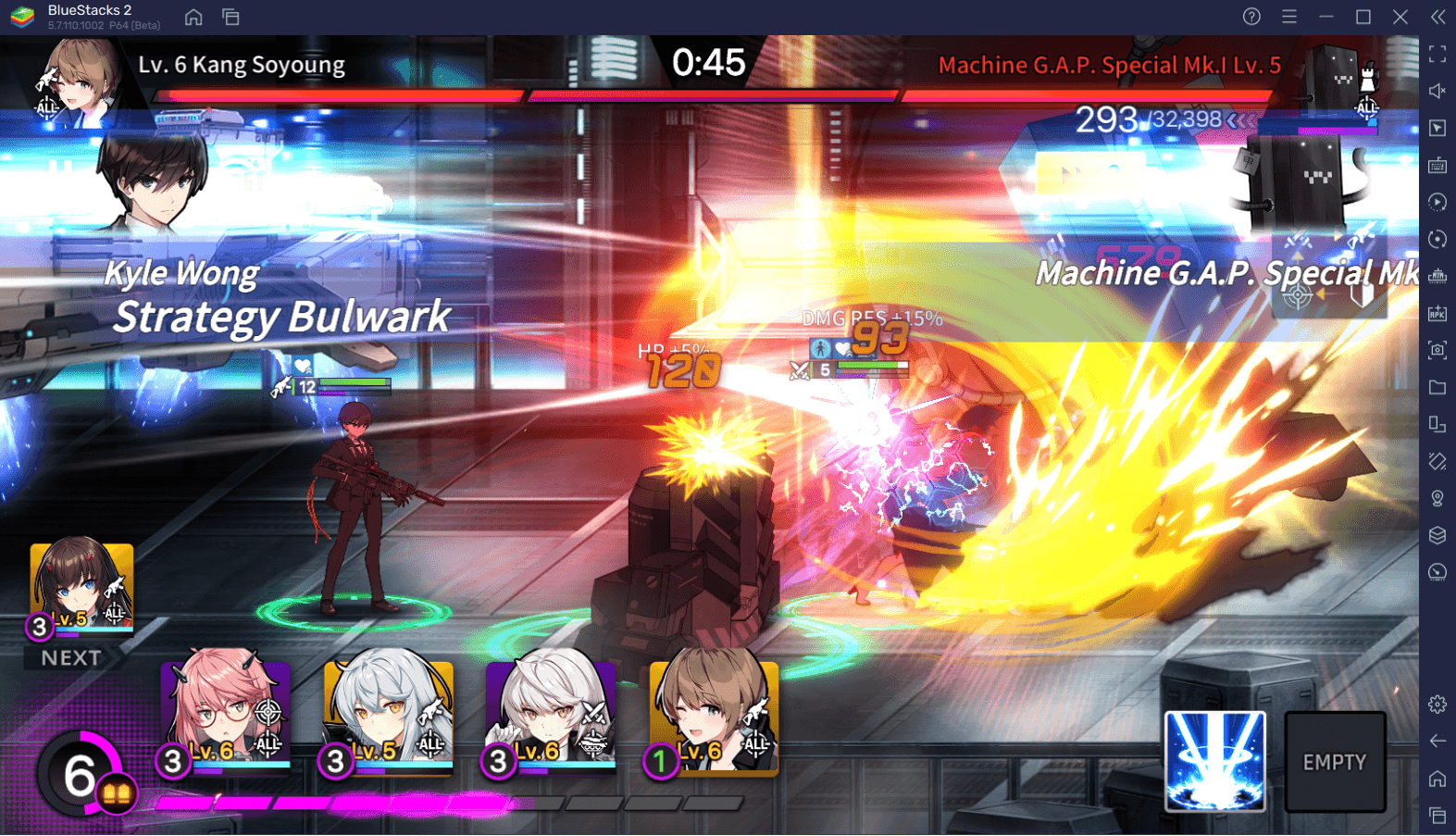 Counterside is an SRPG title where players have to create multiple formations consisting of different heroes which they take in battles. Players can view the preview of the type of enemies they will be fighting and strategize accordingly to achieve victory. In Counterside, there exists different classes and each class uses a particular type of weapon. Consider this as your classic element system in similar RPG games where one particular element is weaker and stronger than another. Well, replace elements with Classes in Counterside and you are all set. It's necessary to know these basics before we move on to the other aspects of this beginner's guide. Here are the following classes which are assigned to all heroes.
Striker Class

(Strong against Ranger class but weak to Sniper class)

Sniper Class

(Strong against Striker class but weak to Defender class)

Ranger Class

(Strong against Defender class but weak to Striker class)

Defender Class

(Strong against Sniper class but weak to Ranger class)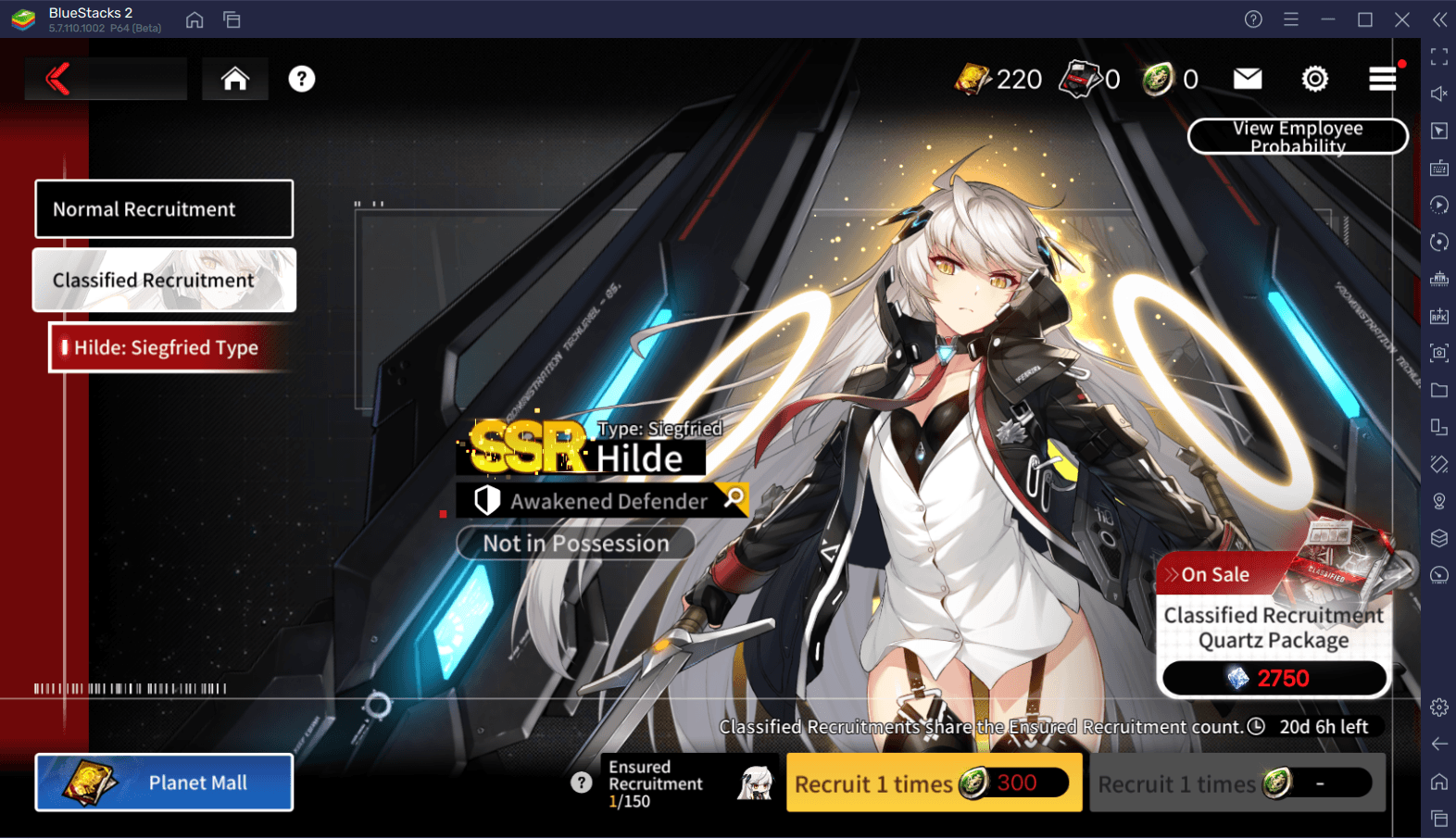 In Counterside, players fight with their summoned units which are available through the gacha system of the game, called "Recruit" in official terms. Each player gets introduced to this system in the beginning as part of the tutorial. It's your standard gacha system where players summon their desired units which are available at different probabilities for different rarities in different banners. Sounds confusing? It's very easy to understand and we will cover more of this in this beginner's guide for Counterside.
Recruit System Explained in Counterside
The recruiting system is detailed and well-established in Counterside to obtain all the heroes in-game. Recruit is available at the bottom left-hand side of the main menu. Recruit makes use of the gacha mechanics which are prevalent in the game and offers all heroes up for recruitment. Before we begin, let's see how all the heroes are classified and what rarities of heroes are available to be collected from this Recruit system:
SSR Characters

– 3.5% Probability to summon

SR Characters

– 15% Probability to summon

R Characters

– 39% Probability to summon

N Characters

– 42.5% Probability to summon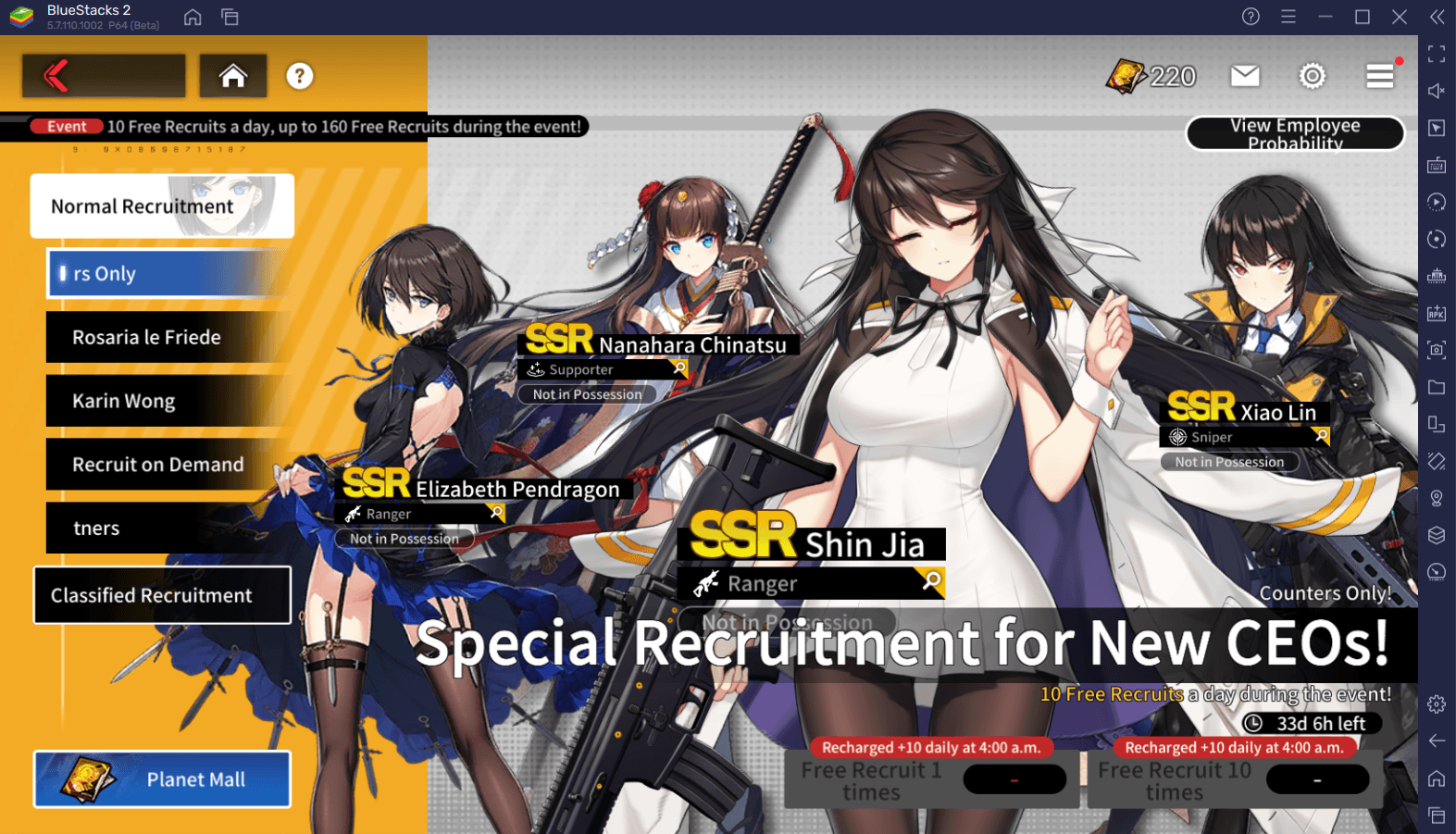 SSR characters are the highest possible rarity of heroes which can be obtained from the Recruit system currently. They are often deemed as strong units with strong abilities and base stats. The probability of summoning SSR characters is the lowest while getting N characters is the highest. This makes for a very frustrating situation as the system is entirely dependent on RNG (Randomized Number Generation). For the relief of players, especially free-to-play players who do not have many resources, there exists a pity system in Counterside. This pity system is not universal for all banners but only applies to the banner that you summon on. The hard pity to obtain any hero on its banner is at 150 summons. This means that players who have not gotten the hero which is featured as Rate-Up within 150 summons, then the 150th summon will be the featured hero.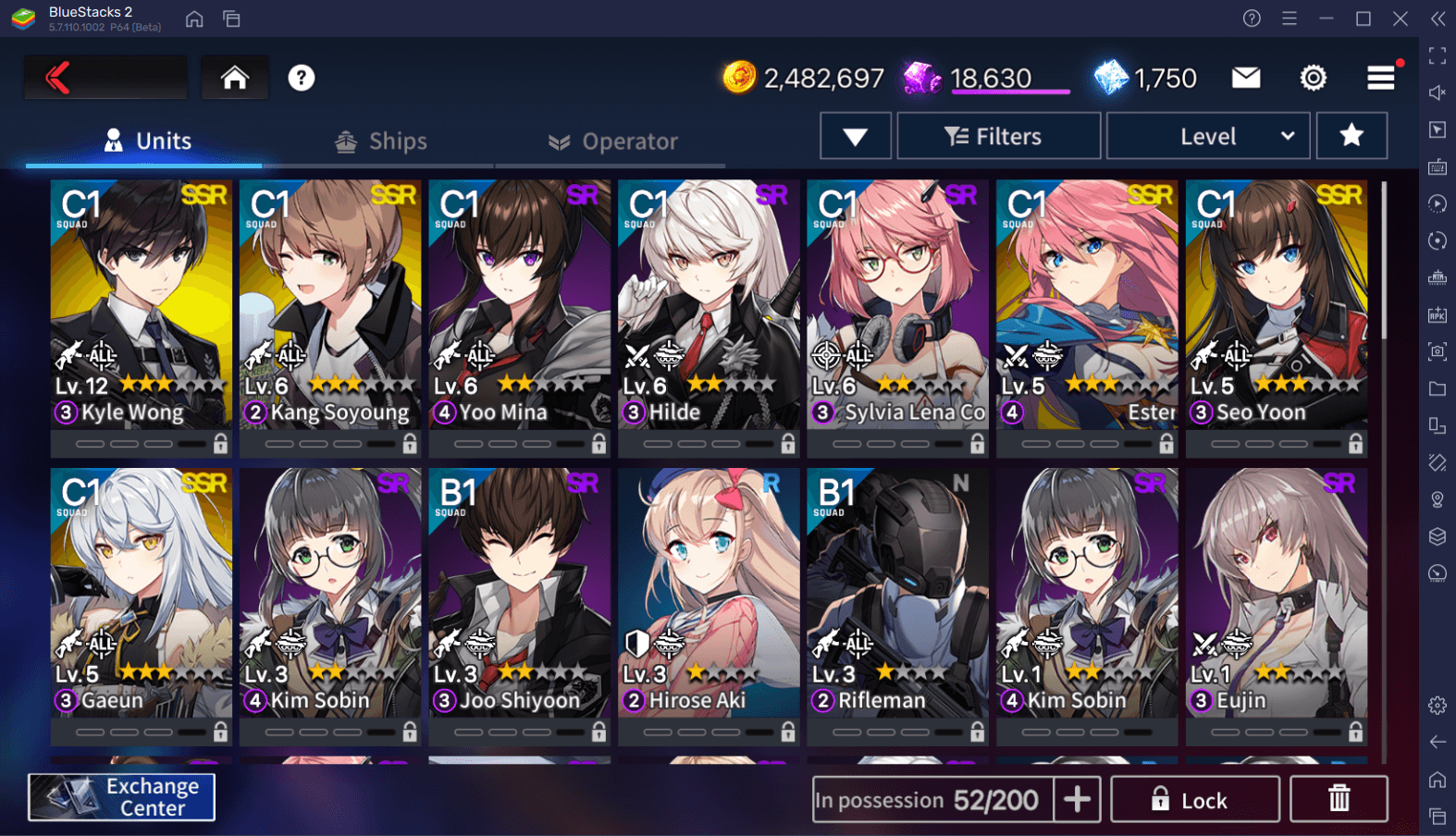 The pity system is marked by a meter which displays the number of summons you have made on that particular banner. Keep in mind that Counterside has different banners where different types of summons can be made. Each banner serves a specific purpose and offers specific types of heroes. The 4 main banners are as follows:
Selective Recruitment –

This banner is specifically used for new players and disappears once the rewards are collected. Players can summon 10 heroes at a time up to a maximum of 30 times. The lot of heroes they prefer, they can keep it.

Normal Recruitment –

This is the general summoning banner where players can summon for N-SSR rarity of heroes.

Classified Recruitment –

This type of banner only features specific Awakened heroes which are very rare and use a different type of summoning currency to summon. Summons for N-SSR rarity of heroes.

Rate-up Banners –

These are the rate-up banners where the specific hero/heroes are available at a higher rate to be summoned and players can even pity them. Summons for N-SSR rarity of heroes.
Major Currencies in Counterside
Just like many other similar RPG titles, Counterside also has different types of currencies and each currency serves a specific purpose. In this section, we will be covering the major 3 currencies that players will be using at the beginning of their journey in Counterside and it's extremely important to learn about them to progress faster and more efficiently. The 3 main currencies available are: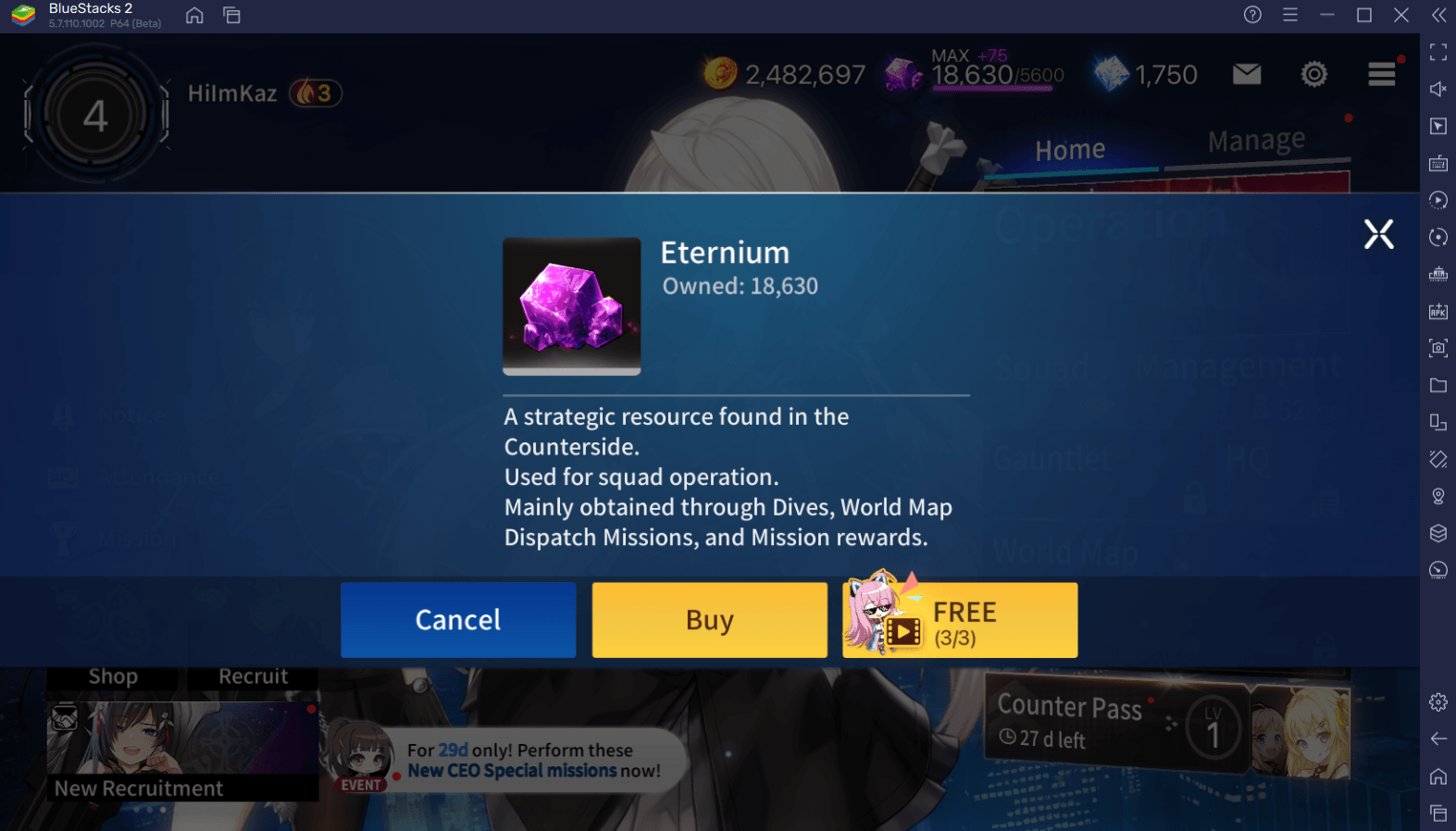 Eternium is a strategic resource found in Counterside which is used for playing the game, quite literally. Every content you play except some like PvP consumes Eternium to play. Be it main story stages, operation stages, event stages, Supply Operation, Simulation, Side Story, etc. Every PvE content requires Eternium to play the game mode on repeat and as Counterside is a grind-heavy game; players will need this currency quite abundantly and the pace of your progression will entirely depend on this currency at the start of the game. Consider this like Stamina/Energy currency from similar games. Eternium gets refilled automatically over time or can be purchased using Quartz or by simply watching advertisements.
Quartz is the most premium currency in Counterside which is available in large amounts at the start of the game but gets relatively scarcer and scarcer as you progress through the game. Its main source of acquisition is through clearing the main story stages in Operation mode, completing newbie missions, completing daily and weekly quests, or through event rewards. Other sources of Quartz can include freebies from the developers, monthly login rewards, or simply buying them using real-life money. Quartz is actively used for summoning or for recharging Eternium.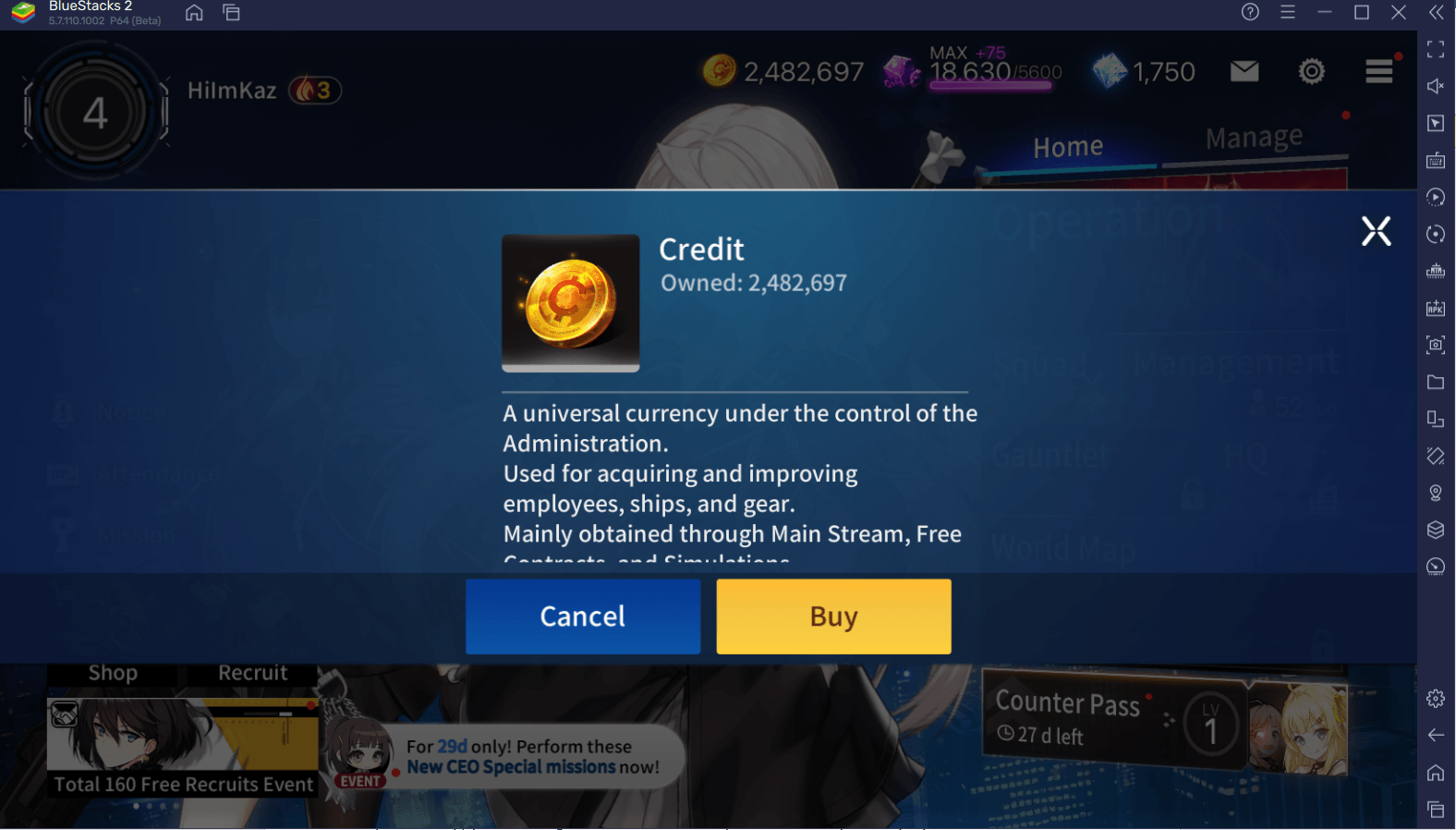 Credit is also a very important currency that is available abundantly at any point of the game. Consider this currency similar to Gold in other similar RPG titles. Credit is used for upgrading your collected employees, upgrading your ships, and upgrading your gear. Players also use Credit to purchase items from the Credit shop, although a fair warning that it can get quite expensive and you would want to avoid it at the beginning of the game where your main priority should be using Credit to level up your heroes. We will learn more about getting stronger in the next section of this article.
Methods to Get Stronger in Counterside
Employees in Counterside is your key to winning the battles. Strengthening them is the main priority because even if the rarity of your employee is low, it can still perform if it is powered up enough. In Counterside, different methods exist which provide different enhancements to your employees. Employees should not be empowered based on their rank, as the resources you invest in powering them are quite large and require a lot of grinding to be used. Once powered up, you cannot get back the resources you invested in your employees.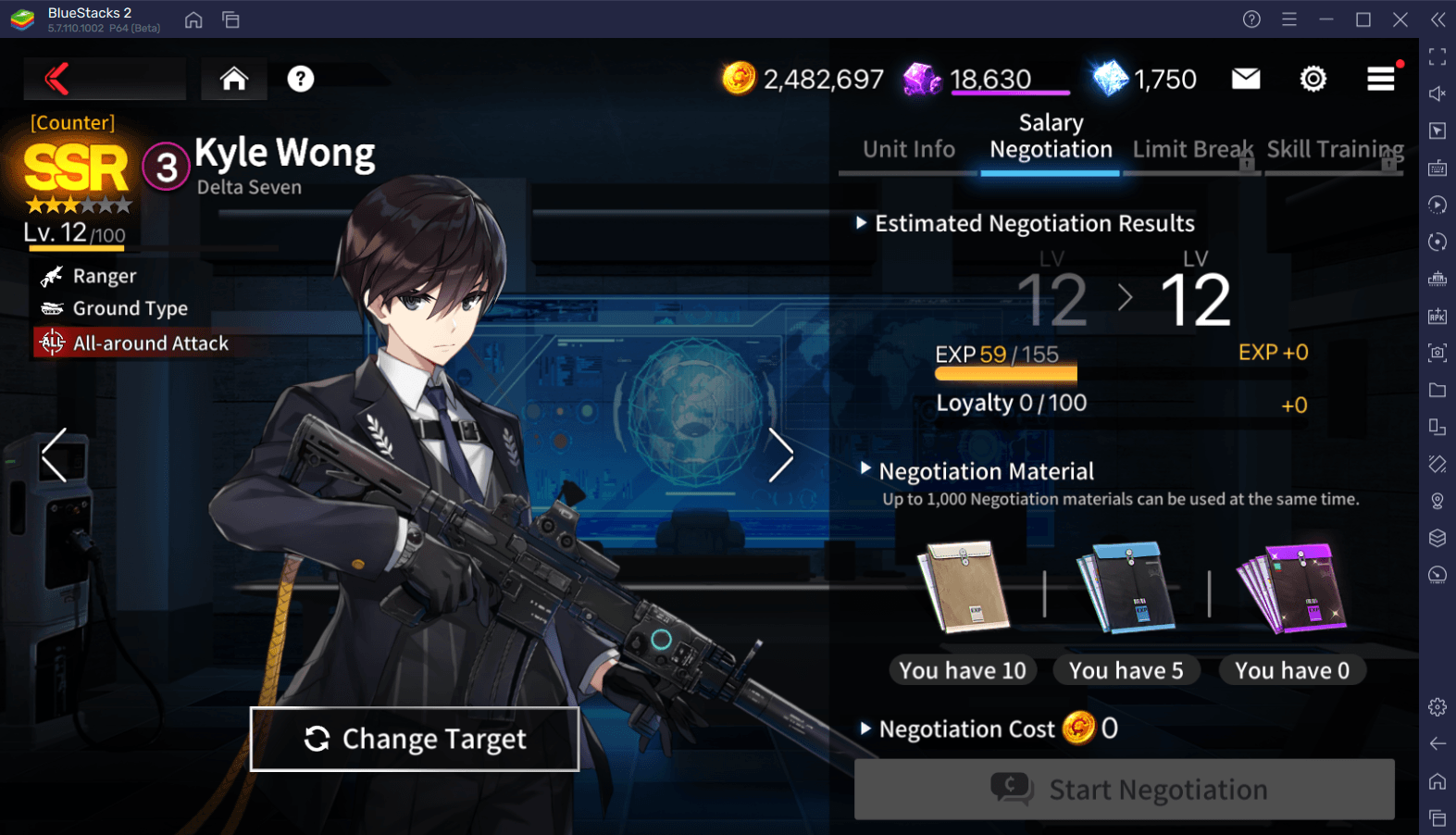 Every player can take 8 employees in a particular formation. Some missions will require players to have 2-3 different formations, which results in 16-24 employees required and each of them should be powered up to perform and win the fights. Here are the different methods which can help you to enhance and empower your employees:
Salary Negotiation is the main way to gain power very easily and instantly as it relates to increasing the base level of your employee. Players should do this for all their heroes in their formations as it gives a direct increase in the power of your heroes by increasing their base stats. Players can use the currency called EXP Tickets and these EXP tickets come in different rarities. Players can enter the Salary Negotiation with their employees and offer them lower, higher, or the decided amount which was fixed before the start. Players who will pay more will generate loyalty with their employees which is like an affection system where the players can increase the relationship with their employees. There's no harm in paying the lower amount except the amount of experience gained could be lower than decided since employees feel they are cheated.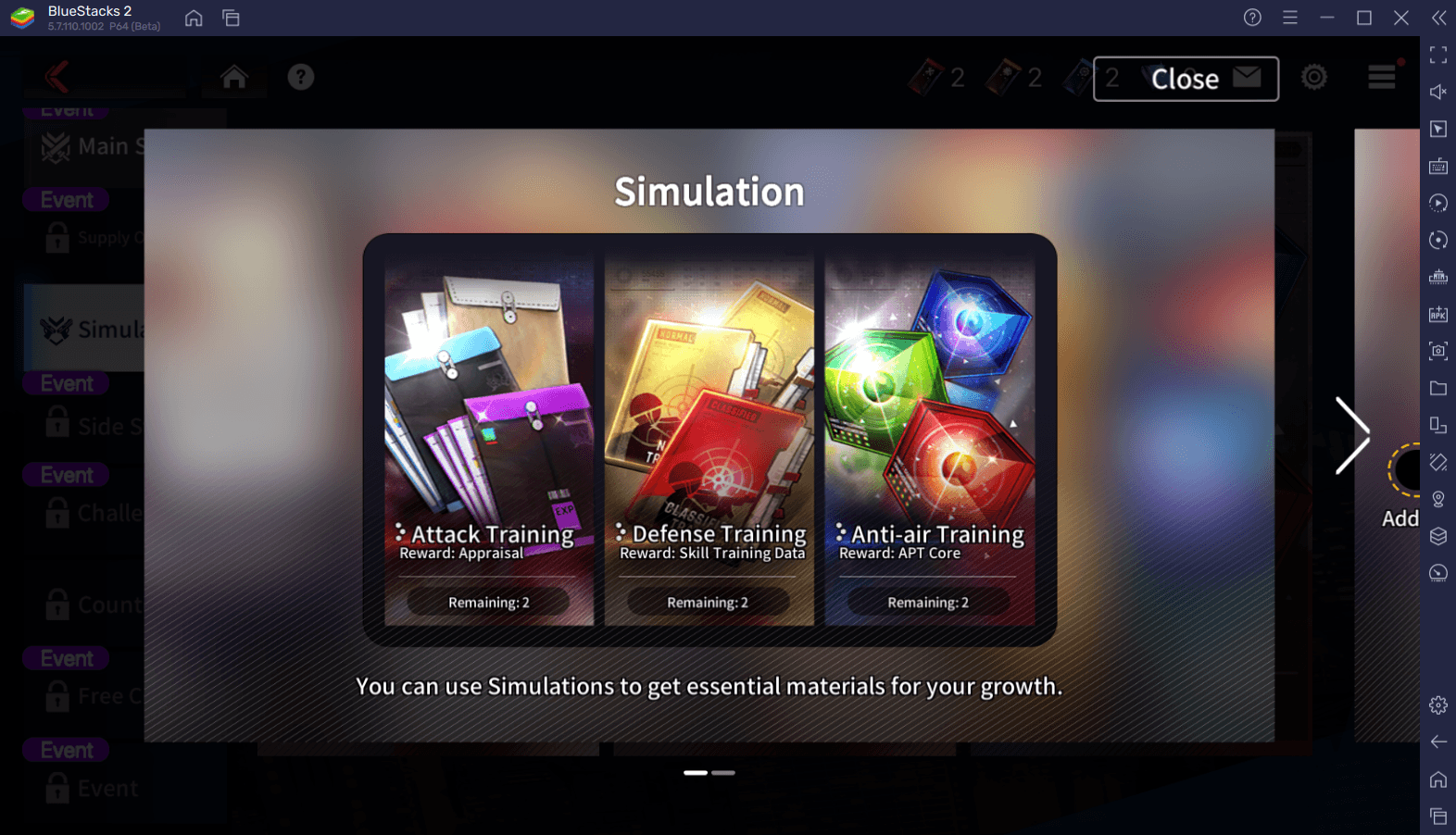 Limit Break is an amazing process that is available for almost all employees. Players can use a material called cubes and these cubes come in different rarity and elements. Players can farm these cubes or get them from events. Players can also substitute these cubes for Duplicates of the character that they are trying to Limit Break. Limit Breaking directly increases the level cap of your employees which means they will get stronger as they will be able to go to a higher level.
Skill Training means leveling up the skills of your employees. The currency called Skill Books is used when leveling up the skills of your employees and these Skill books can also be farmed or are available through events, missions, etc. Skill books come in different rarities and for the early level-ups, the amount of Skill Books required as well as the quality of Skill Books is pretty low. We recommend investing in Skill books on employees who are strong to get the maximum value.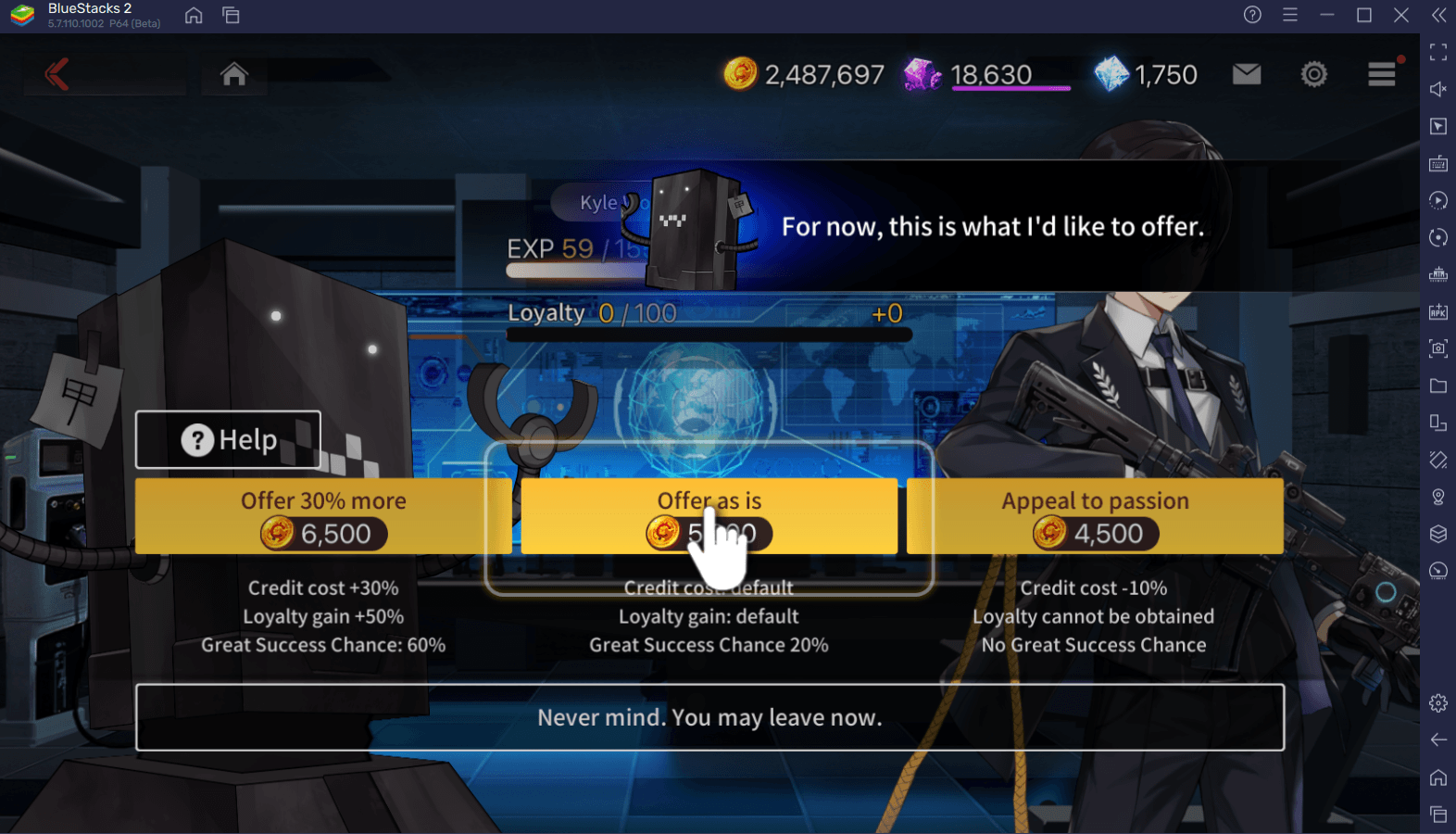 Gear is exactly what it sounds like – pieces of equipment that can be equipped on your employees to provide them with additional stats as well as Set bonuses. Each employee can be equipped with 1 Weapon, 1 Armor, and 2 Accessories. Gears come in different tiers as well as different sets. The higher the tier of the gear, the stronger your employee gets. Players can further enhance their collected gear as well as craft their own gear which can yield better results.
Missions
Missions constitute various quests and are further divided into different sub-sections:
Small Firm missions are like your tried and tested new player missions and involve different quests which guide you to become a successful CEO in-game as well as introduce you to the different systems of the game. This is Counterside's own way of dictating your progress as well as rewarding you for the missions you complete.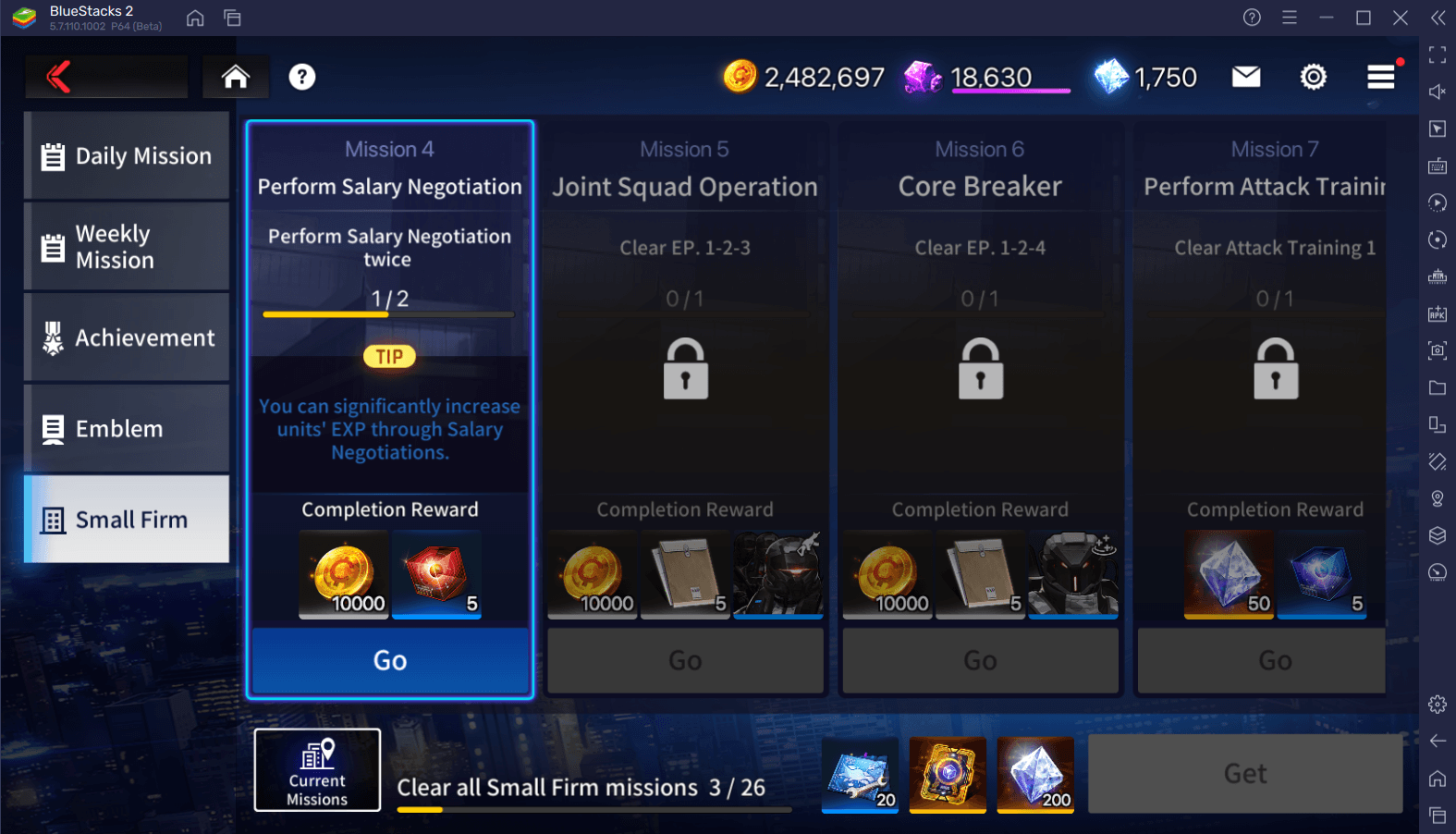 Daily Missions are those recurring quests that are given to the player on a daily basis and reward the player accordingly. Players can complete them any time during the day. These missions reset after server maintenance daily. The daily missions and the rewards obtained by completing them are as follows:
Perform 10 battles.

Perform 1 Simulation.

Use 20,000 Credits.

Perform 1 Gauntlet Ranked Battle.

Perform 1 Gauntlet Strategy Battle.

Perform 1 Dispatch Mission.

Clear Supply Operation 5 times.

Log in for the first time of the day.

Perform 5 battles.

Recruit once.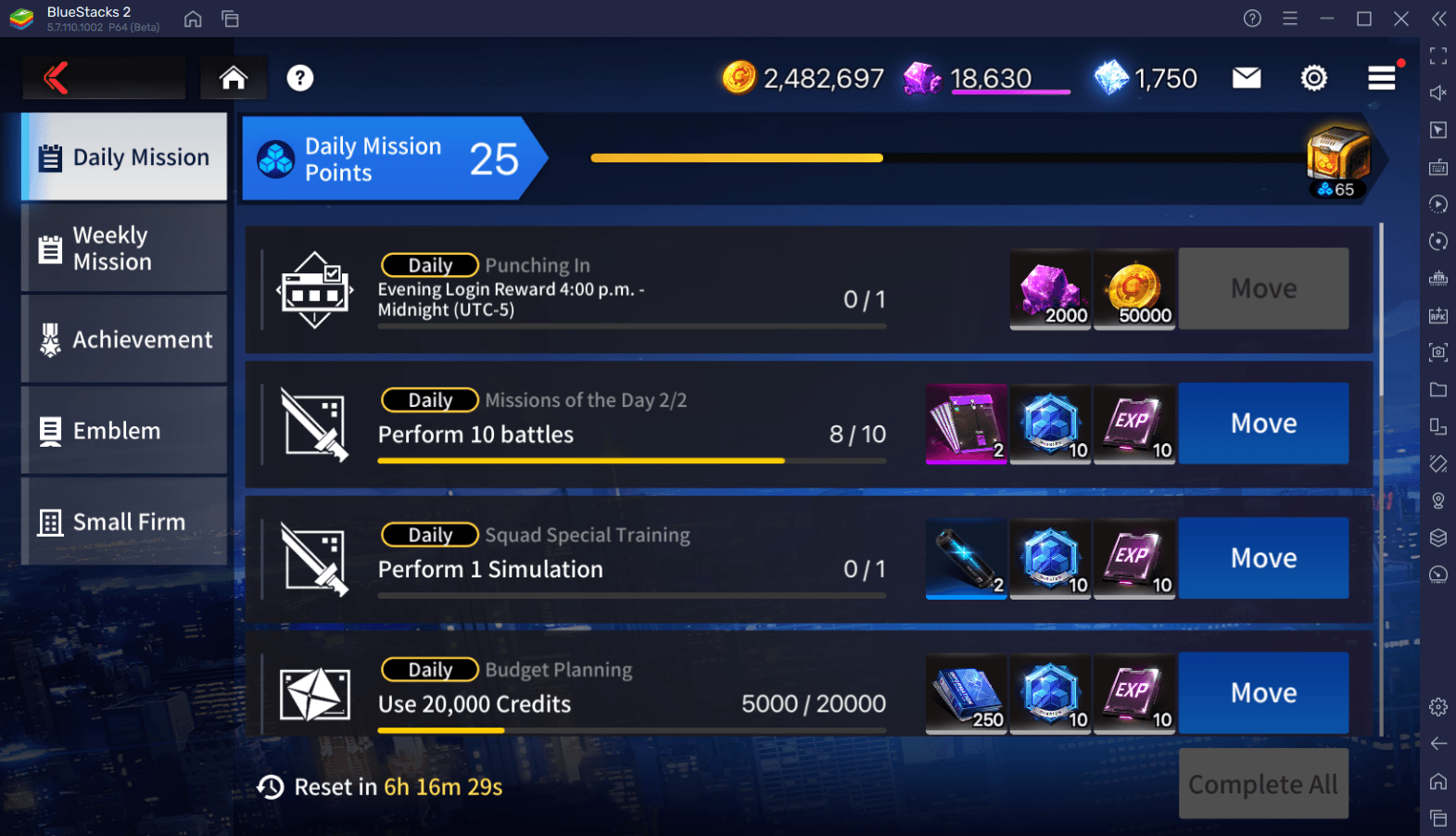 Rewards – Special Appraisal x 2 + Company EXP x 10, Special Catalyst x 2 + Company EXP x 10, Info x 250 + Company EXP x 10, Normal APT Core Box x 10 + Company EXP x 10, Ownerless Business Card x 2 + Company EXP x 10, Employment Contract x 1 + Company EXP x 10, Classified Recruitment Contract x 4 + Company EXP x 10, Eternium x 2500 + Company EXP x 20.
Weekly Missions are those recurring quests that are given to the player on a weekly basis and reward the player accordingly. Players can complete them any time during the week. The weekly missions and the rewards obtained by completing them are as follows:
Log in for 3 days a week.

Perform 30 battles.

Use 100,000 Credits

Perform Skill Training once

Enhance Gear 10 times

Participate in 1 Raid

Clear 1 Dive

Consume 10,000 Eternium

Recruit 5 Employees

Recruit 10 Employees

Recruit 15 Employees

Use 500 Partner's Business Cards
Rewards – Credit x 100,000 + Company EXP x 5, High Appraisal x 5 + Company EXP x 5, Quartz x 10 + Company EXP x 5, Prime Training Data x 10 + Company EXP x 5, Tuning Binary x 1 + Company EXP x 5, T4 Enhancement Module x 4 + Company EXP x 5, Normal APT Core Box x 4 + Company EXP x 5, Classified Recruitment Contract x 5, Partner's Business Cards x 100 + Company EXP x 5.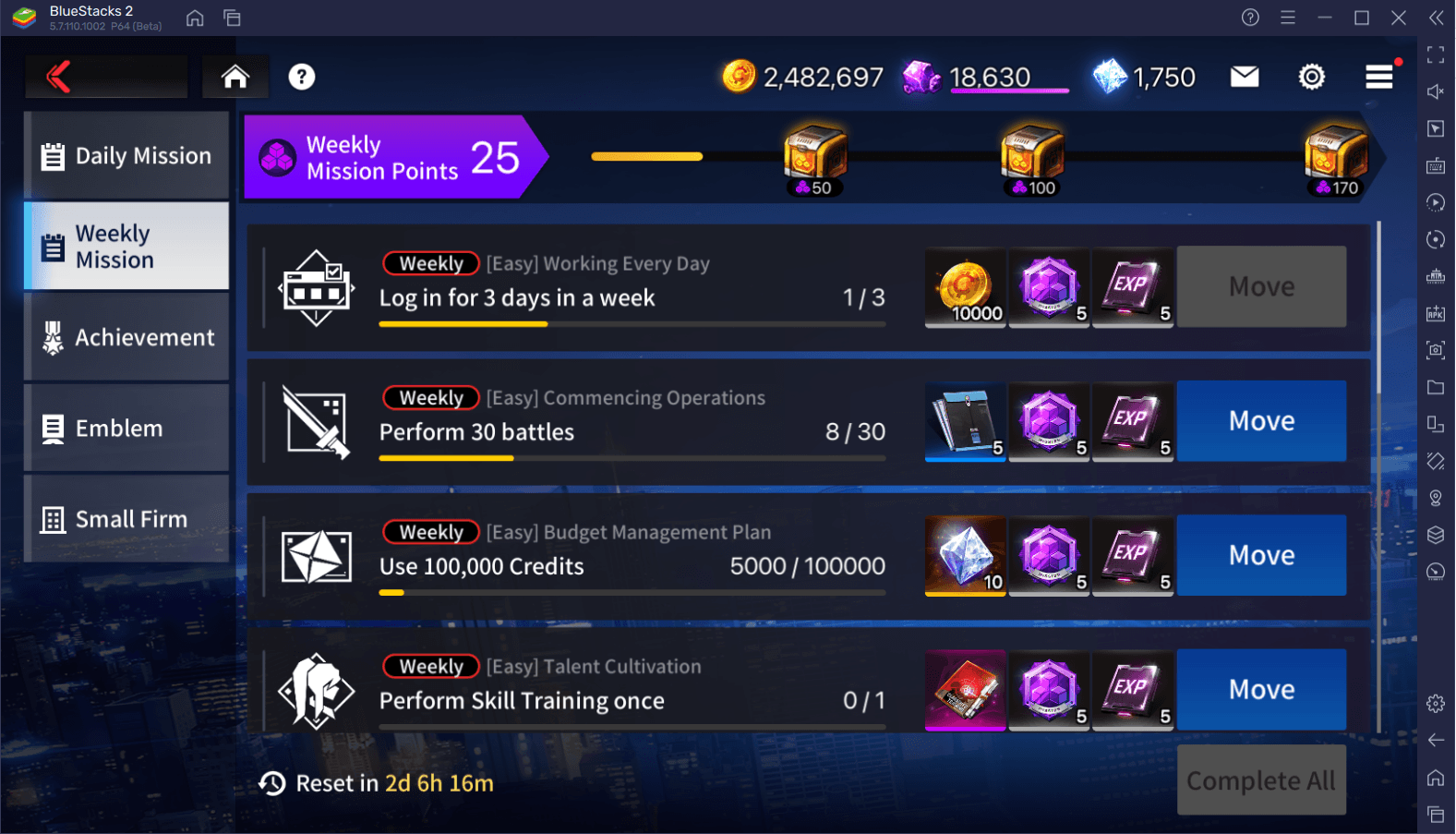 To Play Counterside efficiently and smoothly, playing on a bigger screen of your PC with BlueStacks using a keyboard and mouse is highly recommended.